US Navy pilot tells of an Ancient Alien City found in Antarctica
In January 2015, UFO researcher Linda Moulton-Howe (editor of the earthfiles.com website) received an unexpected letter from an alleged retired US Navy engineer, former first-class flight, non-commissioned officer. The letter that Linda received, tells of the experiences in which the anonymous officer of the US NAVY (refers to himself as "Brian") recounts his bizarre and extraordinary experiences of various rescues and flights with planes in Antarctica, which took place between the years 1983 and 1997. "Brian" claims that he is aware of a collaboration that still exists between humans and aliens and that Antarctica is an important location and field of research for these incredible collaborations.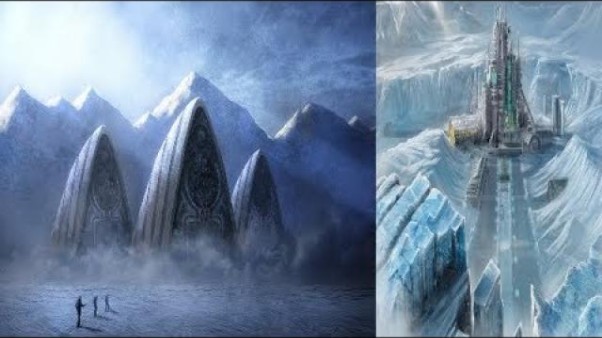 No Alien Fly Zone
As mentioned above, Brian and his flights' experiences in rescue operations and support and research operations on behalf of the US Navy in Antarctica occurred in the period 1983-1997 and some of these operations included several observations of silvery color flying saucers, flying high over the Transantarctic mountains. He and his crew would also have seen ancient ruins of an Alien city and a large hole in the ice about five to ten miles from the geographic South Pole (red circle on the map) and that this geographical area was to be a No Fly Zone, or a no-fly zone by USAF and US Navy planes.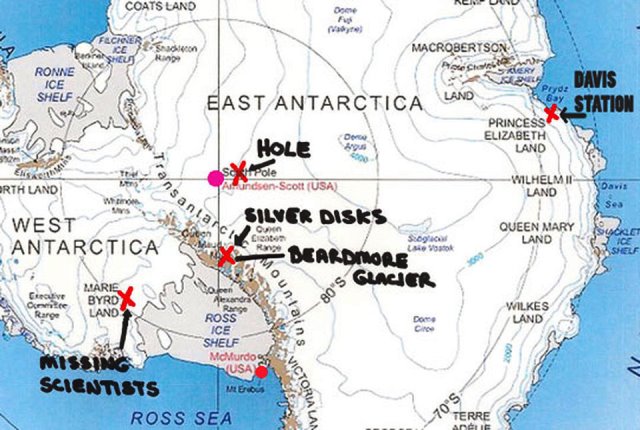 But during an emergency, Brian tells of having entered the whole crew of the plane inside the No Alien Fly Zone and to have seen what they should not have seen: an entrance to a base of human-alien scientific research created under the ice. Then in a field near Marie Byrd Land, a dozen scientists disappeared for two weeks and when they reappeared, Brian's flight crew got consent from the US Navy to recover them. Brian says the team of scientists didn't speak, they were silent and shocked – "their faces looked scared" – Brian says in the letter sent to Linda.
Brian decided to share what he experienced in those years, in the following letter, reproduced in full below by researcher Linda M. Howe:
To: [email protected]
Subject: Antarctica UFO
Date: January 2, 2015
"Hello Linda,
I am a retired US Navy aeronautical engineer, pilot of an LC 130 plane that retired after 20 years of service in 1997. I felt like writing to her after meditating for a long period of time, so here is my decision to write and tell her about my experience on the Antarctic continent, witness of sightings of flying saucers and of which I have been told not to speak. I served my country in my 20s in the navy with a squadron called Antartic Development Squadron Six or VXE-6 as it was also known. I have been working with this squadron since 1983, then retired in March 1997. Being a flight engineer, I was able to fly for more than 4000 hours in that capacity and saw things that most people can't even imagine. , of what is found on the continent of Antarctica.
"The earth seems more foreign to us than earthly. Our operations in this frozen land began in late September and ended in late February of each year until the squadron was decommissioned in 1999. During my service in the team, I have flown to almost every part of the Antarctic continent including the South Pole more than 300 times. McMurdo station, which is a 3.5-hour flight from the South Pole station, was the squadron's base during our annual operations. Between these two stations there is a mountain range called the Antarctic Trans. With what we have called Severe Clear, or the time that goes from McMurdo to the South Pole, the Antarctic Trans mountain range is visible from flight altitudes at around 25,000 – 35,000 feet. On several flights to and from the McMurdo-South Pole base, the crew saw unidentified vehicles, that is, flying saucers that darted around the tops of the Antarctic Trans, almost exactly at the same point every time they flew between this area. This is very unusual for air traffic over there, due to the fact that the only planes flying on the continent were ours, namely those of the VXE-6 squadron. Each aircraft knew where the other plane was to carry out its flight plan. "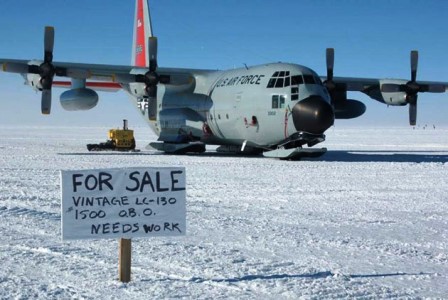 "Another unique problem with the South Pole station is that our plane was never allowed to fly over a certain area which was 5 miles from Mc Murdo station. The reason stated was due to an air sampling area in the coordinated one. This doesn't make any sense for any of us in the crew, because on 2 different occasions we had to fly over this area. Once due to a medical evacuation from the Australian camp called Davis Camp. It was on the opposite side of the continent and we had to refuel at the South Pole and the flight area was headed for Davis Camp passing right above the air sampling station. The only thing we saw rarely passing beyond this field was a large hole in the ice, as if there was the entrance of a huge base. You could fly one of our LC130 over this thing.
"It was after this mission that we were recalled and informed by intelligence agents from Washington DC, who told us not to talk about this area, the one we flew over and where you can see the big hole in the ice. We once approached the air sampling camp – the air sampling area – but we had some electrical faults on the aircraft and some mysterious anomalies. Then I was told to leave this area immediately and report to our squadron commander as soon as we returned to McMurdo. Needless to say, our pilot (the pilot commander of the LC130) was sent away, exempted from the mission assignment as well as our crew. So everyone stayed away from the South Pole for over a month. There were other times when we saw things that were out of the ordinary.
In a peripheral field near Marie Byrd Land we have left some scientists and their equipment. Always staying in communication with McMurdo for 2 weeks, our crew flew back to the field to find out if the scientists were okay with the supplies and if everything was okay in general. But strangely, we did not find anyone where we left them and there was no sign of their presence. The radio was on and I tried to call McMurdo to verify that it was working properly. We left the field and returned to McMurdo as ordered by our Commander. A week later, a scientist informed Mc Murdo to return to the camp again to pick them up. As soon as the team of scientists was loaded, everyone was silent, did not speak to the crew of the plane and seemed frightened. "
"As soon as we landed in McMurdo, the scientists were put on another of our planes part of the squadron and took off in flight to Christchurch in New Zealand. We have never heard of them again, they completely disappeared. Their equipment that we brought back from the field was quarantined and sent back to the United States, escorted by the same Intelligence agents who had asked us about our flight over the air sampling area where there is precisely the big hole in the ice. I could go on and on many things and other situations that I observed during my tour with the VXE-6. Very often we had discussions between the flight crews on the UFO bases at the South Pole and some crew members had heard from some of the scientists that in that area, where the air camouflage and the big hole is located, there are EBE (Extraterrestrial Biological Entities) that work and interact with scientists. It is a huge alien base where Humans work together. "
Brian, aged 60, graduated from Iowa college with the degree of Engineer with a specialization in aviation maintenance ecology and an aviation certificate. In 1977, he then enlisted in the United States Navy and was in service for twenty years until his retirement in 1997. He provided documents to the Earthfiles site of researcher Multon Howe, together with his DD-214 documents and other service certificates, including the Antarctic Service Medal, awarded to him on 20 November 1984 as proof of his period in service. There don't seem to be many secrets hidden in the Antarctic continent and there are many different stories that come out thanks to military personnel who, after years and years of forced silence, have decided to reveal information about Alien Bases in that part of the world!
Here's Why Scientists Are So Dismissive Of UFOs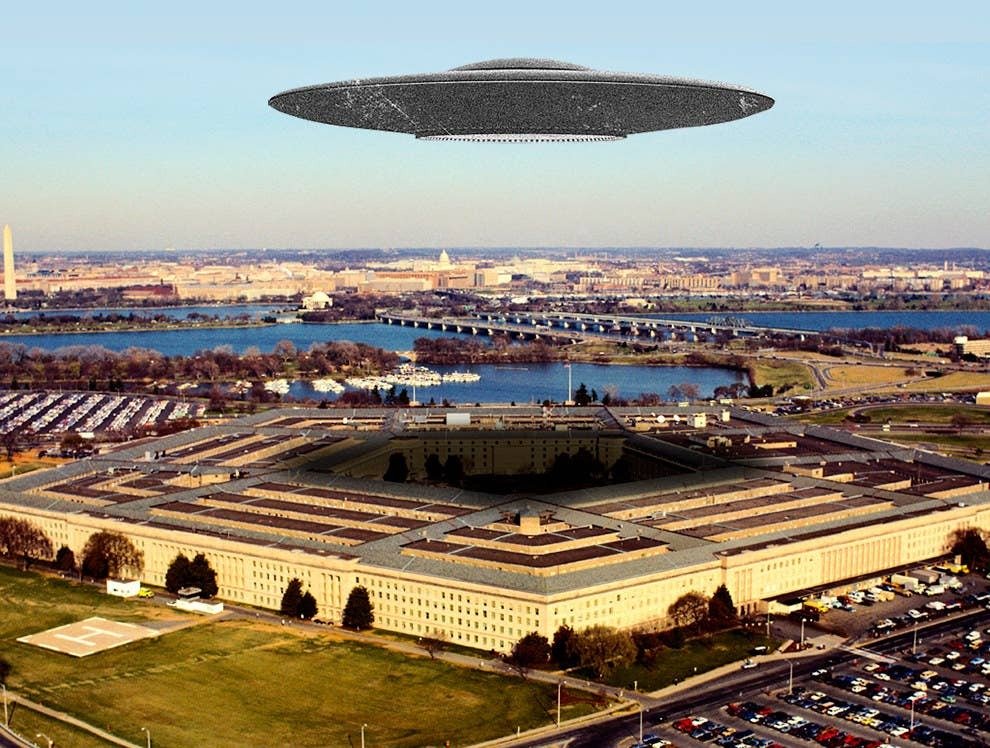 Our new alien overlords aren't likely to be landing anytime soon, sad to say, despite news reports of the Pentagon's secret UFO program.
A Department of Defense "Advanced Aerospace Threat Identification Program," which investigated sightings of mystery aircraft moving in impossible ways, thrilled UFO fans in reports this week in both the New York Times and Politico Magazine. Accompanied by released videos of military pilots expressing bafflement at artifacts on cockpit screens, the news seemed a respite from earthly concerns about death and taxes.
Lift the veil. Thanks @SenatorReid. #TheTruthIsOutThere #ToTheStars https://t.co/duyocSHJXJ

— John Podesta (@johnpodesta) 16 December 2017
But experts in real-life optical illusions expressed more caution, perhaps best summed up by astrophysicist Neil deGrasse Tyson telling CNN, "Call me when you have a dinner invite from an alien."
"Green flashes," "inversion," and "ghost" mirages have bedeviled fliers for decades. These illusions are created by different layers of the air acting like lenses. An optical effects archive maintained by astronomer Andrew Young of San Diego State University details the physics of such observations as seen by the eye, cameras, and video recordings. A "subsun," for example, is a remarkably bright solar reflection from ice crystals floating in the air. The reflection's circular or flattened shape could resemble a UFO.
Not all of the effects reported by news stories can be explained by mirages, optics expert Joseph Shaw of Montana State University told BuzzFeed News. "Reports of objects accelerating in different directions seen by pilots sounds different," as well as claims of fallen "alloys" collected by the Pentagon. But that doesn't mean the objects come from outside of our atmosphere.
"Certainly the Air Force should be trying to figure out phenomena reported by pilots," investigative writer Joe Nickell of the Center for Inquiry, who has investigated UFO reports for two decades, told BuzzFeed News. "But to immediately decide something unexplained is 'extraterrestrial' is just really unlikely."
Defense Department investigations into unexplained aerial phenomena date at least to the start of the Cold War, since the 1947 "Roswell Incident" crash of a secret spy balloon, Project Mogul, in the New Mexico desert.
Next time you're reading an article based off of records released through #FOIA, thank your local UFO researcher who helped make the law what it is today https://t.co/aKcYjgBp6n pic.twitter.com/uXOJITBjjY

— MuckRock (@MuckRock) 17 December 2017
Around the end of the Cold War, in the "X Files" era, reports of mystery aircraft picked up, security analyst John Pike of GlobalSecurity.org told BuzzFeed News, tied to early development of US stealth fighter and bomber planes. A long history of dubious reports since the 1960s lead him to conclude, "anyone who was paying attention to UFOs had too much time on their hands."One other source of skepticism about the Pentagon's UFO program is that it originated in the patronage of former Sen. Harry Reid of Nevada, and was contracted to Bigelow Aerospace, owned by an avowed believer in UFOs, Robert Bigelow. It reappeared in the news reports as a private effort headed by its former program director, Luis Elizondo, and supported by Blink 182 guitarist Tom DeLonge. Elizondo identified himself as a believer in extraterrestrials in the reports.
"I think it is telling that the program was initiated at the behest of Senator Reid and on behalf of a friend and constituent of his," Steven Aftergood of the Federation of American Scientists told BuzzFeed News. "If DoD had been genuinely concerned about the subject, I believe it would have undertaken the program on its own volition."
A Defense Department spokesperson, Laura Ochoa, confirmed to BuzzFeed News that it cancelled the $22 million program in 2012. "It was determined that there were other, higher priority issues that merited funding and it was in the best interest of the DoD to make a change," she said.
But that doesn't mean the government's search for aliens has stopped forever, she added: "The DoD takes seriously all threats and potential threats to our people, our assets, and our mission and takes action whenever credible information is developed."
Source www.buzzfeednews.com
Dark forest theory – contact with extraterrestrial civilizations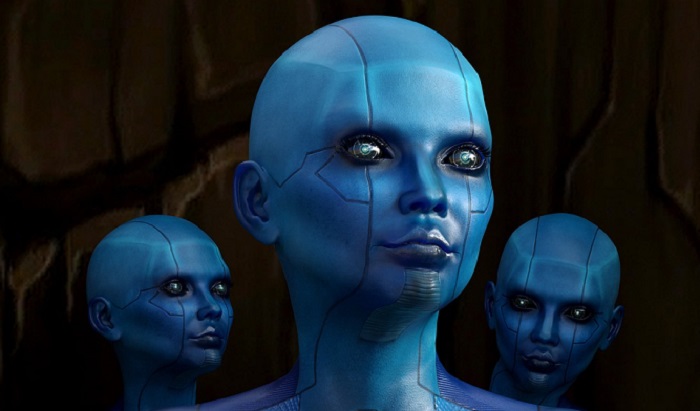 The question of whether we are alone in the universe arises as soon as it has been scientifically proven that the Earth orbits the Sun, and that there are many others besides our planet.
By the 21st century, mankind had already learned to enter the hidden corners of the cosmos, to find distant exoplanets (similar to Earth), to observe nebulae and black holes. But we still cannot ( officially ) find traces of an intelligent life.
All the scientists have discovered so far are the microscopic remains of the most primitive organic matter in Earth's meteorites. Are we alone in this huge cold world?
People try to find other civilizations by regularly sending radio signals to different parts of the Universe, but they don't get answers. Or, if they receive something, they don't understand what it is and whether it's a message from an intelligent life, or just reflective signals from comets.
According to the theory of Enrico Fermi (Fermi Paradox), presented in the 1950s, in many billions of years of the universe's development, life could theoretically occur in many places, but if we have not seen them yet, then perhaps we are the only such civilization.
A decade later, astrophysicist Frank Drake, creates a special formula based on many parameters which calculated the number of extraterrestrial civilizations in the galaxy. According to this formula, despite the fact that we do not see traces of these civilizations, there must be many of them.
Over the years, many theories have emerged that try to explain why all these civilizations do not come in contact with us, but rather, they are intentionally hidden from us.
One of the newest and most curious theories emerged in 2008 and bears the slightly ominous name "Dark Forest Theory."
This theory is revealed in Liu Qixing's science fiction novel of the same year. It is based on three claims:
1) All living creatures strive to secure their own survival.
2) There is no way to know if an unfamiliar life form will be friendly or try to destroy you.
3) Without guarantees to obtain accurate information about the dangers of this life form, the best thing for surviving is to remain hidden for as long as possible or to deliver the first preemptive strike yourself.
From all this, it follows that if extraterrestrial civilizations are stubbornly silent and do not respond to any attempts at contact, then they probably adhere to the "stealth" condition or they entered the war (preemptive strike) and were destroyed by its consequences.
Liu Cixin says:
"The universe is a dark forest. Every civilization, like an armed hunter, moves among the trees, carefully pushes its branches and tries not to make loud noises. This hunter tries to control himself and breathe as quietly as possible. The hunter must be careful because this forest is full of other hunters.
And if he encounters aliens, he will probably be attacked and killed, survival is the main thing. This is a picture of space civilization and it well explains the Fermi paradox. "
Cixin also explains that the resources of the universe are not infinite. Therefore, civilizations will try to conquer them earlier than others and destroy competitors. That is, any alien race for any other  alien race is a catastrophic threat.
Between their own representatives, these races can negotiate, as humans do on Earth. but with completely alien intelligent life forms, completely different rules are played, and the survival of the species is at stake.
This theory is supported by science fiction writer David Brin, and many others. Moreover, if we take this theory to be true, then it turns out that humanity is at great risk by sending radio signals to space. It's the same as in a dark forest full of dangers, to scream:
"I'm here! Come all here!"
The late Stephen Hawking also realized this danger and opposed attempts to seek contact with aliens, believing that this was essentially suicide. .
Maybe people are overly dramatic and vainly imagine extraterrestrial civilizations as ruthless predators?
However, if all these civilizations evolved in a way similar to humankind, which is very likely under similar chemical and biological conditions, then we must remember what the "civilized" people in our history did when they encountered less developed tribes.
Hollywood UFO stories are becoming much more realistic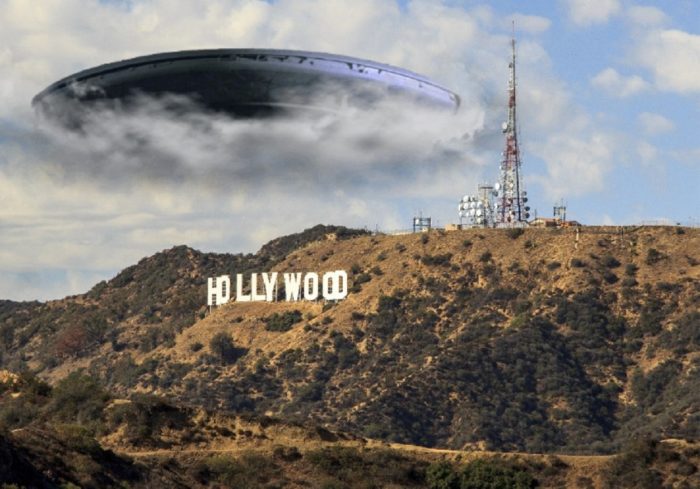 The Pentagon admits that UFOs are real. So Hollywood is doing a flurry of movies and TV shows about how we should look for them.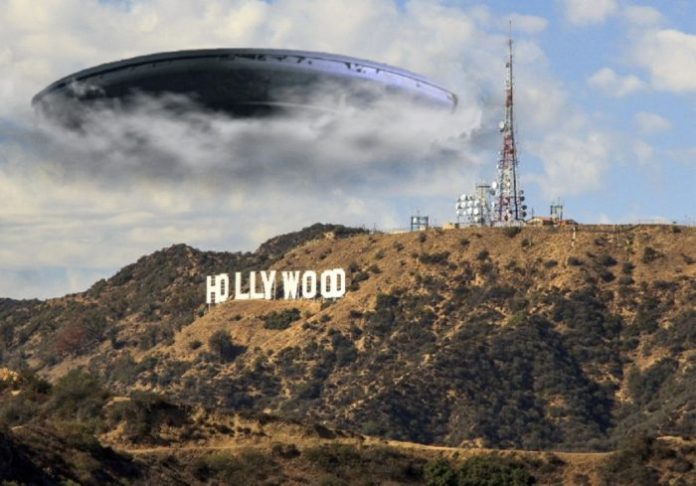 UFOs are everywhere and Hollywood noticed it. Talking about UFOs is no longer something conventional, with the former Blink-182 singer, Tom DeLonge, causing the US military to admit they have UFO videos.
Small and large screens have always shown aliens and UFOs. From movies like Close Encounters of the Third Kind to The arrival and even the franchise The Avengers, bizarre aliens and their vehicles arrived on Earth and this has caused audiences around the world to question the existence of extraterrestrials. But there is a greater focus on UFO hunters in Hollywood.
Robbie Graham, media critic and author of "Silver Screen Saucers: Sorting Fact from Fantasy in Hollywood's UFO Movies", said:
I think it's fair to say yes, and that this resurgence in popularity is a direct result of the 2018 Pentagon revelations, which captured the attention of mainstream media (in the U.S.) like no UFO story in decades. This helped to legitimize UFOs as a topic of dominant debate and opened up new lines of scientific and political research for TV producers who are always looking for new approaches to this enduring and popular subject.
Recent researches indicate that just over half of Americans believe that UFOs exist and a third believe they are alien spaceships. Graham is not entirely convinced that UFOs will be the next big thing. But he points out that young people are being drawn to the subject like never before.
Graham stated:
It seems that ufology is not as stupid as it was before, thanks to an influx in recent years of relatively young and modern researchers who were attracted to the subject through its new legitimacy. Ufology was once an old person's game; now it's a youth game.
In 2017, former Blink 182 frontman Tom DeLonge, publicly announced his UFO / technology / media company, To the Stars Academy, along with an article from New York Times announcing a secret Pentagon program designed to study anomalous phenomena. Young UFO enthusiasts have turned to social media, #UFOTwitter has become a real hashtag and the once invisible UFO speech has become incredibly public.
Aiden Gillen told the Motherboard in an interview:
I think people are more open to considering it a real phenomenon than just a psychological one.

I suppose you could have said this also in the 50s and 60s, in the age of science, that people would be more open to the idea that we are not alone in the universe. I am also fully aware of how unlikely we are to meet.
Gillen, known for playing Littlefinger's role in game of Thrones from HBO, interprets the Dr. J. Allen Hynek at the Project Blue Book of History Channel, what returns next week.
Blue Book Project is a fictional TV series about the Air Force's infamous UFO investigation program of the 1950s and 1960s with the same name.
Gillen said that humans are naturally curious about UFOs:
It is inevitable that you will ask yourself. This is something that people have been doing since we started supporting ourselves as a species. 'What's up there?' It's always been, 'What's up there?'
Although Gillen does not think the government should spend large amounts of money chasing UFOs, as there are more pressing problems, he thinks that talking about UFOs is no longer taboo.
He explained:
I think there is something that is getting cool about UFOs. It's easier to talk or reference [sobre eles]. I feel that Immediate Third Degree Contacts is one of the coolest films of the 70s, and when that role came out, I thought, "This is really cool ..
Although TV dramas like fictional Blue Book Project, UFO-themed programs still have a long way to go.
Graham said:
They depict presenters chasing lights in the sky in jeeps while wearing night-vision goggles and noisy walkie-talkies (radios). It is absurd and devoid of educational value. However, it doesn't have to be that way, and this wave of factual UFO TV shows is likely to reflect a more serious tone that the mainstream media has started to adopt on this topic. Certainly, UFOs are 'selling' like never before. They are a hot property in the TV area at the moment and everyone wants a slice.