With the recent outpour of information about unidentified flying objects and apparently extraterrestrial intelligence from the government itself, even websites that are enthusiastic about aliens are suspicious.
According to independent.co.uk
The Pentagon has reportedly recovered metal alloys from unidentified flying objects that scientists "do not recognise".

Materials, which are alleged to have "amazing properties", are being stored in modified buildings in Las Vegas, the New York Times reports.

The US Department of Defence (DoD) has admitted to a secret $22m (£15m) programme, which ran between 2007 and 2012, that was tasked with investigating reports of UFOs.
Revealed: eerie UFO sightings recorded in MoD files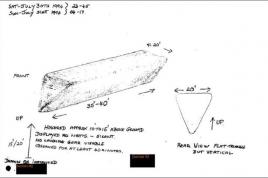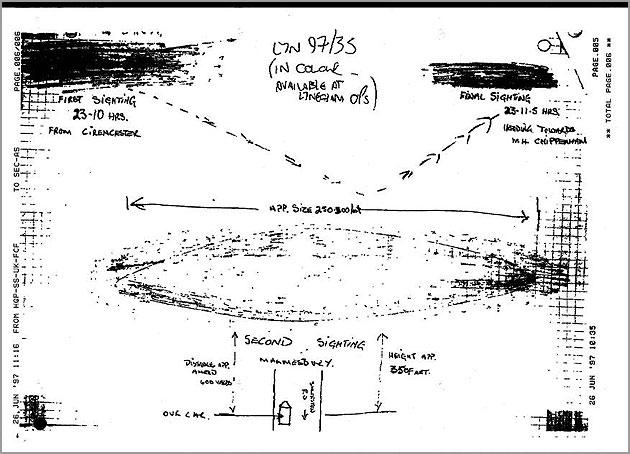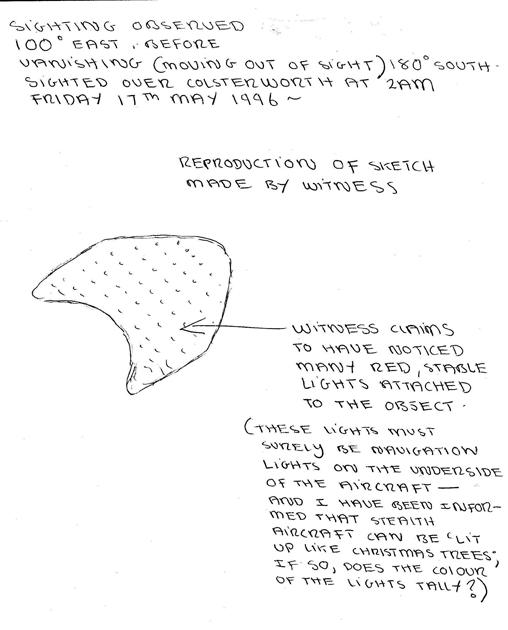 The former Canadian defence minister Paul Hellyer was one of the early government figures to release info about them. He noted that decades ago (which is now even more decades ago), he openly claimed that "visitors from other planets" warned us about the trajectory of technocracy and destruction humanity is currently on, and they extended their assistance to us.
He claimed that these extraterrestrials tried to help but the military saw that as a threat, and shot first.
Last year, official military disclosure of unidentified flying objects happened and the population of the world hardly blinked.
However for the past countless decades upon decades, UFO researchers have been ridiculed by the government. Of course, a lot of false information exists within this community of research, and has for years.
The gullibility of some people who research UFO's in fact is sort of worthy of ridicule, but there are of course the gems of real experience where people witnessed unexplainable flying objects that moved in ways flying objects just don't move.
Now, the media has taken a complete 180 degree turn toward a belief in UFO's and extraterrestrial life. This is incredibly suspicious.
After all, David Rockefeller's brother Lawrence Rockefeller was trying to teach Hillary Clinton something when Bill Clinton was president.. and it must involve extraterrestrial life because these photos were taken of Rockefeller creepily walking with Clinton, holding a book about extraterrestrials.
It's becoming increasingly necessary to cite this photo as a cornerstone piece of evidence that there may be an agenda in high places to fool the general population about something with supposed extraterrestrials as justification.
Last year, articles were published talking about how somewhere in Las Vegas, a warehouse existed containing debris from UFO's. The origin of the story is from the New York Times, the epitome of the mainstream media.
They reported that entire buildings in Las Vegas were modified under the direction of Robert Bigelow, for the purpose of storing "metal alloys" and other materials recovered from unidentified aerial phenomena. The material was reportedly recovered by "program contractors" from NASA. Bigelow is a strong believer in extraterrestrial intelligence.
Officially, funding for this program came to an end in 2012, but it was claimed by Luis Elizondo, a former military intelligence official and program administrator that it continues behind closed doors.
But wait: just like how the mainstream media would cover UFO's and out of the clear blue admit they are real, a person who was employed by military intelligence would admit this? Military intelligence people don't just go and admit things without a purpose, without repercussions for admitting state secrets. Someone wants this to be said.
And interestingly enough, do you see the general public biting this info? Nobody seems to care at all.
Are people so desensitized that they wouldn't care even if true, crazy UFO's were visible in the sky, or are they rightfully so jaded about the government that they know not to trust them about anything? Hopefully it's the second one.
(Image credit: penchat, sixdegreesofstyle, youtube, ufointernationalproject)