Unexplained Mystery of Burke & Hare Murderdolls
Set in Scotland's magnificent capital, Edinburgh, Murder dolls is a tale of serial killers, Bodysnatchers and grisly science. The story begins on a misty morning in 1836 with the discovery of 17 miniature wooden coffins. Inside each one, is an eerie, dressed doll. The discovery of the dolls has led to some interesting theories – everything from the work of a madman to tales of witchcraft. But some believe that Edinburgh's miniature coffins may be connected to Scotland's most notorious serial killers –Burke and Hare – two Irish laborers who murdered seventeen victims in the 1800's. But how are the dolls connected to the 17 murder victims – and who made them?
Burke and Hare are notorious even today, but in the time of Ghosts of Albion their crimes are a matter of relatively recent memory. Their murder spree, known as the West Port murders, began in Edinburgh from late 1827 and continued for most of 1828. Their victims were drugged and suffocated to keep them intact; the bodies were sold to a Dr Robert Knox for dissection. In the end, a neighbour discovered the body of their last victim and alerted the police. However, the evidence of murder wasn't actually that good, and Hare was offered immunity if he confessed and testified against Burke. Burke made his own confession – in which he claimed that Dr Knox knew nothing of the origin of the bodies they sold him – but was sentenced to death and hanged in January 1829.
Less well known is that Burke's lover (Helen M'Dougal) and Hare's wife (Margaret, née Laird) were also implicated, though they were released for lack of proof – both narrowly escaped death from an outraged public – M'Dougal is thought to have left the country, while Margaret Hare's dropped off the map. William Hare also dropped off the map, though popular folklore invented a variety of painful ends for him. Despite Burke's claim that Dr Knox was not involved, the scandal destroyed his reputation in Edinburgh, and he went to London, and died in 1862.
At first theories on the dolls significance ranged from witchcraft to child's toys, but eventually it began to seem that the 17 tiny figures could be effigies for the 17 murder victims a decade earlier.
Between 1827-1828 William Burke and William Hare lured in and murdered their lodgers in a scheme to provide fresh bodies to the local anatomy school. Dr. Robert Knox, a brilliant and well known local anatomy lecturer purchased the bodies, and most likely knew that something was a bit suspicious about his supply chain.
The crimes were exposed when another lodger discovered the body of a previous tenant, and reported it to the police. Burke and Hare were apprehended along with Burke's mistress, Helen McDougal, and Hare's wife, Margaret Laird. Despite finding the body of this last lodger in Knox's classroom, ready for dissection, the evidence was not truly damning until Hare turned on Burke, and gave a full confession. William Burke was hanged in Jan, 1829. His body was handed over for dissection, and his skeleton and a book bound from his skin remain in the collection of the Royal College of Surgeons, Edinburgh.
The four inch long dolls were in the hands of a private collector until 1901, when eight of them were handed over to the the National Museum Scotland, where they can be visited today. Although it is generally agreed that the mysterious little dolls are associated with the crimes of Burke & Hare, no one is certain who among the killers created them. DNA studies conducted in 2005 using DNA extracted from Burke's skeleton attempted to prove that they had been created to assuage the guilty conscience of William Burke, but the test proved inconclusive, so the truth of their creation may never be known.
The story of the Burke and Hare Murderdolls starts with a series of murders committed in Edinburgh, Scotland that occurred in the late 1820s. The mystery of the murder dolls begins around the same time and continues until this day. It is a strange mystery that may have some connection to the guilt or sadistic obsessions of one of the killers.
Not long after a series of murders took place in Edinburgh, Scotland, a boy found an interesting group of dolls in tiny coffins. They found the dolls in a cave on Arthur's Seat at Holyrood Park in Edinburgh. Initially, the dolls appeared odd, but did not seem to have any significance beyond their oddness and the location in which they were found. Over time, it became obvious that they were very similar in number and appearance to the victims of the recent killing spree.
William Burke and William Hare were two Irishmen who met in Scotland and became friends sometime in the 1820s. Hare ran a boarding house with his wife. There, in 1828, one of the tenants died of natural causes. Burke and Hare sold the body of the man to a doctor at Edinburgh University to be used as a medical school cadaver.
At the time, the medical schools had a shortage of bodies to use for dissection. They were only allowed to use executed criminals and criminals were being executed less frequently. Doctors were sometimes resorting to purchasing bodies from so-called body snatchers or, more accurately, grave robbers. It appears that one Dr. Knox of the University of Edinburgh was not averse to purchasing the bodies of murder victims, either, though it is not absolutely certain that he was aware of the fact when he started doing it.
Before 1832, there were insufficient cadavers legitimately available for the study and teaching of anatomy in Britain's medical schools. As medical science began to flourish in the early nineteenth century, the demand for cadavers rose sharply, but at the same time the legal supply failed to keep pace. One of the main sources—the bodies of executed criminals—had begun to dry up owing to a reduction in the number of executions being carried out in the early nineteenth century. The situation of too few corpses available to doctors for demonstrating anatomical dissection to growing numbers of students attracted criminal elements willing to obtain specimens by any means. As at similar institutions, doctors teaching at the Edinburgh Medical School, which was universally renowned for medical sciences, relied increasingly on body-snatchers for a steady supply of "anatomical subjects". The activities of these "resurrectionists" gave rise to particular public fear and revulsion, but, such were the financial inducements, the illegal trade continued to grow. It was a short step from grave-robbing to anatomy murder.
After selling the body of the deceased tenant, Burke and Hare realized that they could make a living off selling the bodies of the dead. They were making less than the equivalent of 1,500 USD in modern currency per body, but that was enough to compel them to kill 16 individuals. Many were killed by smothering, though one was given a medication overdose and a little boy had his back broken. Eventually, a tenant found a body underneath a bed at the boarding house and turned the pair into the police. The body was gone by the time the police got there. However, Hare made a deal and told all in exchange for his freedom. Burke was executed and dissected publicly and several of his body parts, included a death mask of his face, were saved. Hare walked. No one knows what happened to him.
The dolls discovered in the cave numbered 17. They also appeared to represent each of the bodies sold to Dr. Knox — who was not charged with any crime. The dolls are roughly 4 inches long each and have their own individual coffins. Dating puts them around the same time as the murders and many assume that one of the killers is responsible for carving the dolls. Modern DNA testing conducted on the body of Burke and on the dolls found no connection, but that is because there was nothing to find on the dolls after all this time.
If indeed the dolls were made during the killings, only a handful of people could have done the carving. There was Dr. Knox, who likely knew the cadavers he was purchasing were murder victims. There were Burke and Hare, Hare's mistress and Burke's wife. Dr. Knox's brother possibly knew as well, but there were almost certainly no more people who could have made the dolls. One of these people could have made the dolls out of guilt. Of course, one of the killers could have made the dolls as souvenirs and stashed them in the cave when the murders were discovered. Hare could have made them after Burke's murder trial and stashed them as well. If they were made after the murders were discovered, it could have been anybody.
There are currently only 8 of the original 17 murder dolls left. They are kept at the National Museum of Scotland in Edinburgh. The dissected remains of one of the men who killed the people the dolls reportedly represent — Burke — are kept at the University of Edinburgh.
Burke and Hare's first murder victim was a sick tenant named Joseph, a miller by trade, whom they plied with whisky and then suffocated. When there were no other sickly tenants, they decided to lure a victim from the street. In February 1828, they invited pensioner Abigail Simpson to spend the night before her return home to the village of Gilmerton. The following morning they employed the same modus operandi, serving her with alcohol to intoxicate her, and then smothering her. This time they placed the body in a tea-chest and handed it over to a porter sent to meet them "at the back of the Castle". They were paid £10. Mary Paterson
Two further undated murders took place that Spring. One victim was invited into the house by Mrs Hare and plied with drink until Hare's arrival; the other was despatched in similar circumstances by Burke acting on his own. Next, Burke encountered two women, Mary Paterson and Janet Brown, in the section of Edinburgh known as the Canongate. He invited them to breakfast at his brother's house in Gibb's Close, but Brown left when an argument broke out between McDougal and Burke. When she returned, she was told that Paterson had left with Burke; in fact, she, too, had been taken to Dr. Knox's rooms in a tea-chest. The two women were described as prostitutes in contemporary accounts. The story later arose that one of Knox's students had recognized the dead Paterson, whose acquaintance he had made a few days earlier. Daft Jamie
One victim was an acquaintance of Burke, a woman called Effie who scavenged for a living and was in the habit of selling him scraps of leather she found which he could use for his cobbling. They were paid £10 for her body. Then Burke "saved" an inebriated woman from being held by a policeman and his assisting neighbour by claiming that he knew her and could take her back to her lodging. He delivered her body to the medical school just hours later. The next two victims were an old woman and her mute son or grandson, aged about 12. While the woman died from an overdose on painkillers, Hare took the young boy and stretched him over his knee, then proceeded to break his back. He later said that this was the murder that disturbed him the most, as he was haunted by his recollection of the boy's expression. The customary tea-chest being found inadequate, both bodies were forced into a herring barrel and conveyed to Surgeons' Square, where they fetched £8 each. According to Burke, the barrel was loaded onto a cart which Hare's horse refused to pull uphill from the Cowgate, so that Hare had to call a porter to help him drag it the rest of the way on a sled. Once back in Tanner's Close, Hare took his anger out on the horse by shooting it dead in the yard. Mrs Docherty
Two more victims were Burke's acquaintance, Mrs. Hostler, and one of McDougal's relatives, Ann Dougal, a cousin from Falkirk. Burke later claimed that about this time Mrs Hare suggested converting Helen McDougal into merchandise on the grounds that "they could not trust her, as she was a Scotch woman"; but he refused.
Another victim was Mary Haldane, a former lodger who, down on her luck, asked to sleep in Hare's stable. Burke and Hare also murdered her daughter Peggy Haldane when she called a few days later to inquire after her mother's whereabouts.
Burke and Hare's next victim was a familiar figure in the streets of Edinburgh, a mentally retarded young man with a limp, named James Wilson. "Daft Jamie", as he was known locally, was 18 at the time of his murder. The boy resisted, and the pair had to kill him together, though later each blamed the other for taking the main part in the crime. His mother began searching and asking for him. When Dr. Knox uncovered the body the next morning, several students recognized Jamie. Knox denied that it was the missing boy, and was reported to have dissected the body ahead of others to render the remains unrecognisable. While Hare was in the habit of disposing of victims' clothing in the Union Canal, Burke passed Jamie's clothes to his nephews, leaving behind material evidence which was recovered before the trial.
Burke stated later that he and Hare were "generally in a state of intoxication" when the murders were carried out, and that he "could not sleep at night without a bottle of whisky by his bedside, and a twopenny candle to burn all night beside him; when he awoke he would take a draught of the bottle—sometimes half a bottle at a draught—and that would make him sleep".
The last victim was Mrs Mary Docherty. Burke lured her into the lodging house by claiming that his mother was also a Docherty, but he had to wait to complete his murderous task because of the presence of lodgers James and Ann Gray. The Grays left for the night and neighbours later reported having heard the sounds of a struggle and even a woman's voice crying "murder!"
New Mexico Solar Observatory Reopens : Here the official version of what happened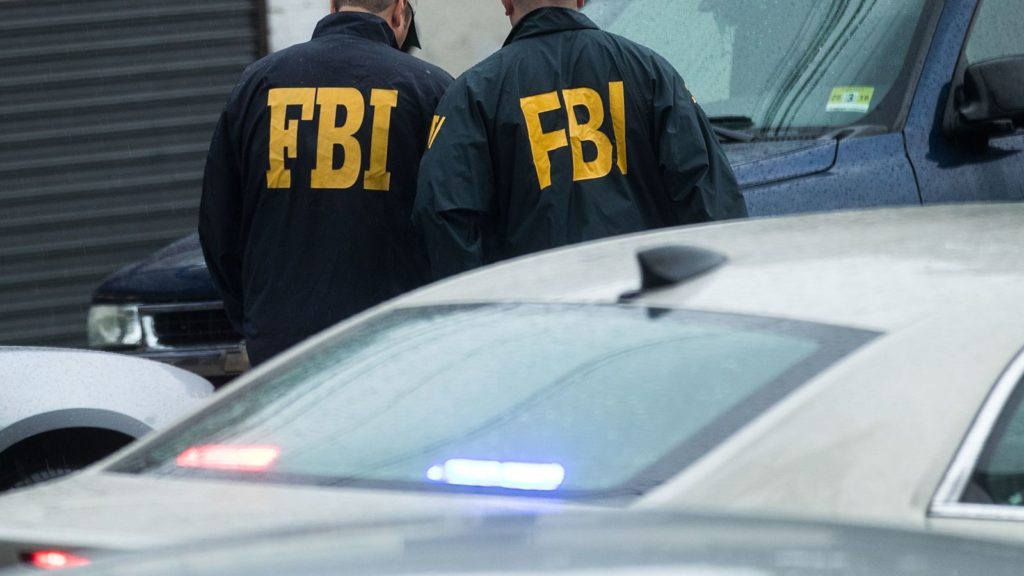 Admittedly, the mystery generated by the closure of a Solar Observatory has all the ingredients to be an episode of the X-Files . And those who have seen the aforementioned TV series will know how the thing ends: We will never know what really happened.
Well, it looks like it will be! A few Days ago, the 'AURA' (Association of Universities for Research in Astronomy), the entity in charge of the observatory, announced that today the doors of Sunspot would reopen, returning everything to normality. The explanation given in the published statement is, at least, vague and pretentious:
"AURA has been cooperating with an ongoing investigation of the police forces that took place at Sacramento Peak. During the same we realized that a suspect in the investigation represented a potential threat to the safety of our team and the residents. "
"For this reason, AURA temporarily evacuated the facilities and ceased all scientific activity on the site. The decision to evacuate was based on the logistical challenges associated with protecting personnel in such a remote location, and the need for a diligent response to the threat. "
"AURA determined that moving a small number of people to the mountain was the most prudent and effective action to guarantee their safety. In light of recent advances in research, we have determined that there is no longer any risk to the equipment, and the Sunspot solar observatory will return to operations this September 17. "
After reading the official statement, surely this whole story will fall into oblivion, and as we mentioned before, we will always have the doubt to know if this is what really happened. When this incident took place, the only thing that was officially known (from 9 September to the present day) came from a social media publication by Sunspot that stated that it was a "preventive security measure" and that they will reopen the place "as soon as possible". This lack of official information, together with the suspicious closure of a post office located nearby, led to the dissemination of various conspiracy theories through social networks.
The director of Sunspot did not help much with his statement before the local media, denying categorically and without anyone asking him, that the observatory has seen extraterrestrials (just what someone would say who saw something but does not want to or can not admit it ..). Along with this extraterrestrial theory, images surfaced allegedly taken on September 11 by amateur astronomer Maria G. Hill of Salem, Indiana, who would show strange objects close to the sun, "a huge fleet of UFOs" according to several ufologists.
A more terrifying theory affirmed that a spill of mercury, whose toxicity was elevated, took to that all the people of the site were evacuated as a precaution while the government makes a cleaning. Some Internet users also maintained that the observatory detected evidence of a future apocalyptic solar storm and that in order not to panic the FBI closed the observatory and closed the post office.
It is not correct to indicate that the observatories had closed their doors, but we were right in stating that cuts and technical difficulties were reported in at least six more solar observatories, at the same time that Sunspot was intervened by the FBI. And they were the following:
The AXIS 232D network dome camera located in Sydney (Australia); webcams located at the SOAR Observatory – South Astrophysics Research Telescope (Chile); BRT Tenerife Telescope Webcam (Spain); webcam located at the Mauna Kea observatory (Hawaii); webcam of the observatory of the Canada-France-Hawaii telescope (Hawaii); webcam at JAT Observatory in Fairless Hills (Pennsylvania).
To date, this is the official information we have. What's your opinion about it? Will this strange "incident" fall into oblivion? Leave your comment below!
UFO Or A Meteorite? Mystery Surrounded Patomskiy Crater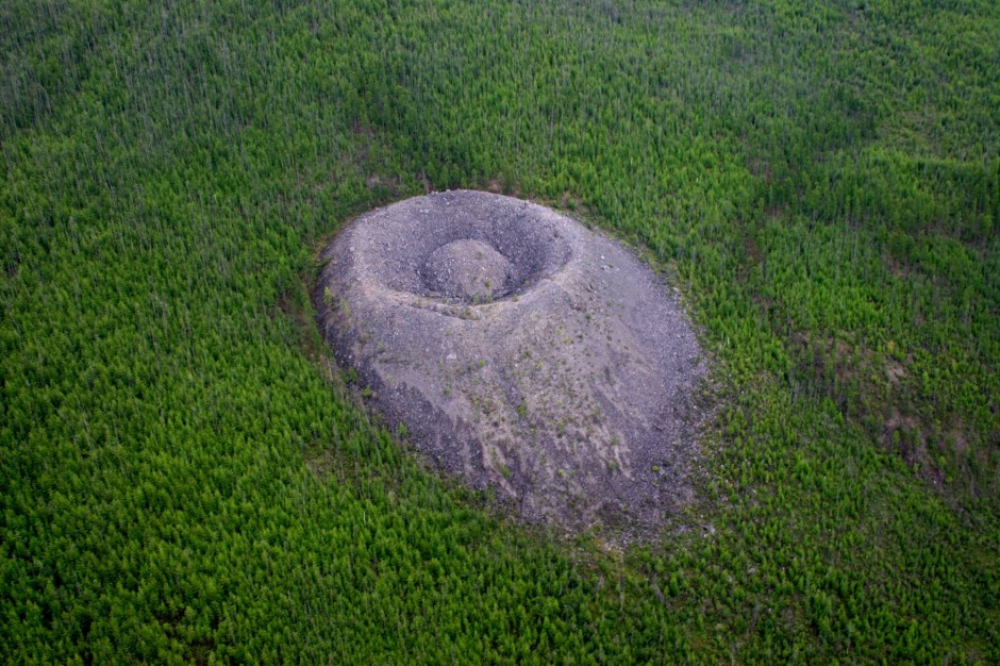 What landed here – a UFO or a meteorite? This 40 meter high geological formation was never thoroughly investigated until the 2000s but Russian scientists seem to have found an explanation.
A gloomy dark mount towers over the bright green landscape of the dense Russian taiga. Looking like a giant speaker – 40 meters high and 100 meters wide – it's an unexpected site to see in a remote area in the north of Irkutsk region, some 210 km north of the town of Bodaibo.
Until 1949 only a few locals knew about it. They call it the "Fire Eagle's Nest" and used to think of it as a bad place that even animals avoided. Some who visit this place die a strange death and household animals vanish without a trace. What's the mystery behind this crater and is there a rational explanation for the all the mysterious activity?
How it was discovered
The scientist who first chanced upon this unique formation was Russian geologist Vadim Kolpakov. In 1949 he came here to conduct research and couldn't believe his eyes when he saw the crater.
"I thought I was mad," he recalled. "From a distance it reminded me of a giant pit mine and I even wondered if people were there. Why would they be? This is a dense area of the taiga. Plus there were no NKVD labor camps around here – I knew it for sure. Secondly, I thought that it might be an archeological artefact, but the local Evenk and Yakut people were not ancient Egyptians. They can't built rock pyramids."
A closer examination showed that the crater was a large mound made of shattered limestone blocks with a diameter of around 160 meters, with an estimated weight of about one million tons. The crater was coined "Patom" (the name of a nearby river), but wasn't examined thoroughly until the 2000s due to a lack of funding.
Photograph of Patom Crater (made by M.V. Antipin, view from Dzhebaldo Mount). The diameter of the basement is 125 × 155 m, and the diameter of the annular swell is 80 m. The inset shows the geographical position of Patom Crater (asterisk). (Image Source)
Theories
The mystery of "Fire Eagle's Nest" has fueled various theories, from an alien ship landing to an underground nuclear reaction. Some, including Kolpakov himself, supported the idea that the crater was formed by a meteorite falling on the Patom Highland – people thought it might be a fragment of the Tunguska meteorite that fell in the Siberian taiga in 1908. Others suggested that the crater is a volcanic structure that formed due to gas steam jets from a significant depth along fault zones.
The first complex scientific expedition that visited the site in 2005 didn't get any answers. The head of the expedition died of a heart attack – a tragedy that some believed was a bad omen.
Still, the scientists continued to examine the area. Subsequent expeditions in the years that followed (2006, 2008, 2010) were more successful. Gathered material from the site showed that the crater formed around 500 years ago (way earlier than the Tunguska meteorite) and that it has a zoned ring structure with individual zones formed at different times.
The scientists eventually discarded the meteoritic theory and cryogenic formation hypothesis (suggesting that the cone formed by the freezing of aquifer sequence) and came to the conclusion that the Patom Crater formed by a phreatic (steam) explosion, that happened either during magma emplacement into hydrous rocks or due to the faulting and decompression of heated hydrous rocks.
Despite this, some prefer to believe in more exciting, farfetched explanations like a tiny fragment of a neutron star falling to Earth – so massive that it punched straight through the Earth and out the other side, through the Patom Crater. It's not completely unrealistic – two similar events happened in 1993 in different parts of the planet, both within a month of each other.
There's still no explanation for strange events reportedly happening in the crater's vicinity. Apart from the magnetic anomaly that was detected during one of the first expeditions there is no confirmed evidence that something big is buried in the center of the crater.
Whichever theory one chooses to believe, the crater will most likely remain one of the most mysterious places in Siberia.
Source: RussiaBeyond
The Lost City Of Z: The Strange Mystery Of Colonel Percy Fawcett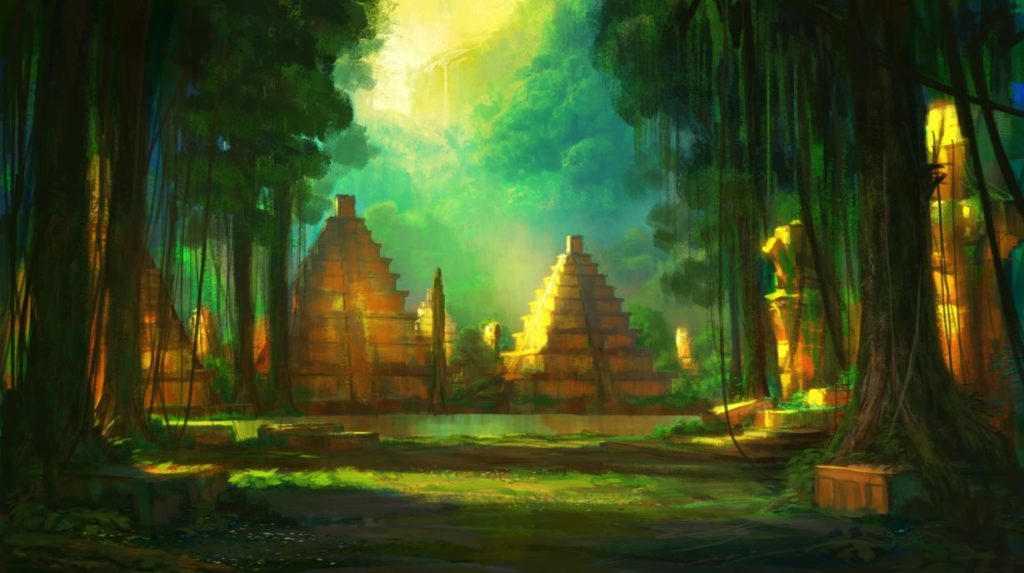 Have you ever heard about The Lost City of Z?! Z like Zorro.
James Gray wrote and directed the American biographical adventure film. The release of the film was in 2016 starring Charlie Hunnam as Percy Fawcett and Sienna Miller as his wife, Nina Fawcett.
Supposedly the film is based on a real-life story of Percy Fawcett. He was British geographer, officer, archaeologist and explorer of South America. The film just like the book – "The Lost City of Z: A Tale of Deadly Obsession in the Amazon" written by David Grann it seems to have gathered all the sympathies of the audience as a brave explorer and his adventures.
How does this story turn out to be one of the biggest news stories of his day? During his last mission, the whole team including Percy disappeared.
Fawcett was a member of Royal Geographical Society. His first expedition was by the Royal Geographical Society in 1906. Fawcett made seven expeditions between 1906 and 1924. He was 39 years old and he explored the region of Brasil and Bolivia. During the expedition, he claimed to have seen many mysterious species of animals and plants.
According to some researches, Fawcett he formulated theories that he had found traces of a hidden city that he called 'Z'. He believed the city was located somewhere in Mato Grosso in the region of Brazil. Some researchers thought this part of Mato Grosso was actually the eternal City of gold El Dorado.
In 1920, he found a document in the National Library of Rio de Janeiro called Manuscript 512. The document was written by a Portuguese researcher in 1753. The Manuscript included details of soaring store arches, multi-stored buildings, statues and a temple.
At the beginning of the First World War Fawcett returned to Britain to serve his country. Right after the end of the war, he turned back into his passion – 'Z'. In fact, he also had an attempt to go on the mission by himself in 1920. The try was a total failure. It resulted in developing a fever and shooting his pack animal while he was ill.
On April 20th, 1925, he went on his mission, in which he was accompanied by his eldest son Jack and Jack's best and longtime friend, Raleigh Rimell, for an exploratory expedition to find 'Z'. He received funding from a London-based group of financiers known as the Glove.
He was also accompanied with two Brasilian laborers, two horses, 8 mules and 2 dogs. In the last letter to his wife Nina, he sounded very optimistic. He proclaimed: "We hope to get through this region in a few days… You need have no fear of any failure." That was the last anyone would ever hear from them again.
Numerous expeditions searched for Fawcett and his team. The journalist Albert de Winon tried to find them with his team, but he either wasn't seen again. 
There are some doubts that they were killed by local tribes. And some claimed that he and his son Jack became members of a Cannibal tribe. Skeleton was founded in the depth of the forest but after years and years it turned out are not Fawcett's.
Resolving the mystery after years and years is still status quo. In total, 13 expeditions worked hard to find the lost team. About 100 people lost their lives or disappeared searching for it. What do you think, what happened to Percy Fawcett and his team?