Unexplained Case Of Stone-Throwing Devil of New Castle Island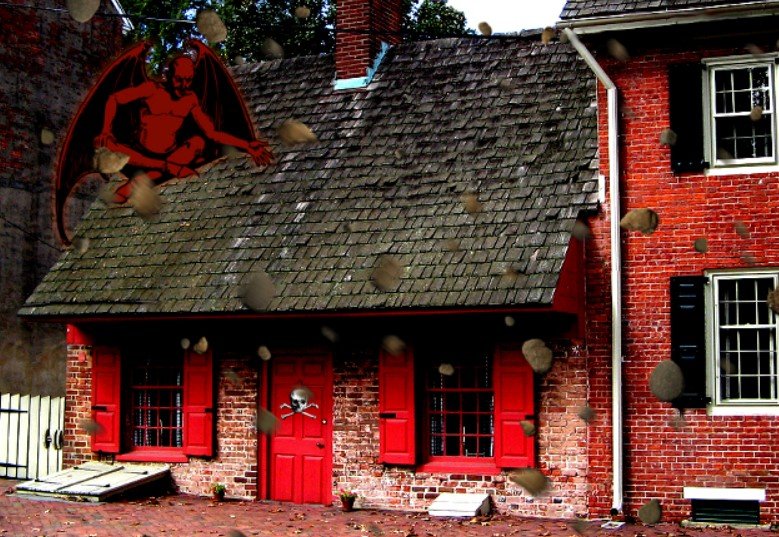 In 1682, stones battered George and Alice Walton's home and crashed through windows in the living quarters above their tavern.
Hails of stones followed them into their fields. Richard Chamberlain, Secretary of the British Colony of New Hampshire, who was staying with the couple documented the events and coined the word, Lithobolia,a Greek-sounding one that translates as Stone-Throwing Devil.
He published a book about the seventeenth century poltergeist.
Stone-Throwing Devil Activity – Summer 1682
George was the stones' target. There were up to one hundred of them in sessions and George was hit as many as forty times. Some were very hot, while some were icy cold.
Their size ranged from small pebbles to rocks as large as a human head. When people put them on a table, they disappeared and reappeared. The Waltons tried to repel the Stone-Throwing Devil by boiling crooked pins in a pot of urine. Twice, a stone hit the pot, spilling the liquid.
A gate from the Waltons' house to neighbor Amazeen's was tossed off if its hinges. A spit from the fireplace disappeared, then fell down the chimney and impaled itself into a log. A wheel of cheese was broken into pieces.
The drainage stopper in George's boat vanished. Household items were tossed into the yard. Witnesses heard rocks rolling in the upstairs room, snorting, heavy breathing and sounds of distant hoofbeats.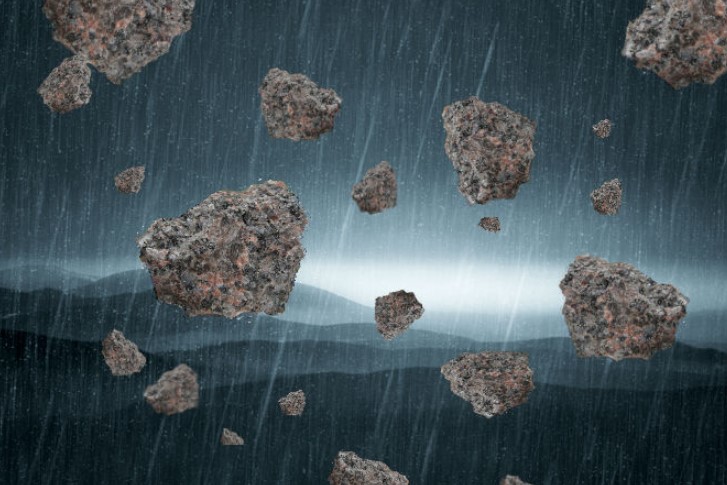 Stone-Throwing Devil and Accusations of Witchcraft
The Waltons were considered wealthy property owners. Goody, a term used for women who didn't have the status of being called missus, Hannah Jones was poor.
They both claimed ownership to a small field. Walton accused her of being a witch when she told him he should never enjoy that piece of land. She countered by accusing him of sorcery.
Some believed this event summoned the Stone-Throwing Devil.
Political Climate in New Castle Island
The islanders, two days before the stone throwing started, petitioned to separate from Portsmouth. It was denied. The heirs of John Mason, who was granted all of the land in New Hampshire, wanted their land returned or to collect taxes from all residents.
Chamberlain, the Waltons' guest, was also the lawyer for the Masons. The Waltons were Masonian sympathizers and Quakers. Members of the sect were persecuted as those suspected of practicing witchcraft were.
Waltons' household included servants an African man and an AmerIndian woman, in an era of great racial prejudice.
Stone-Throwing Devil's Activity Ends
The poltergeist activity ended after Chamberlain returned to England. Two and a half years later, George Walton, who was seventy at the time, signed his property over to Alice and provided legacies to his children and grandchildren.
When he died in the following year, George still suffered from the wounds caused by the stones.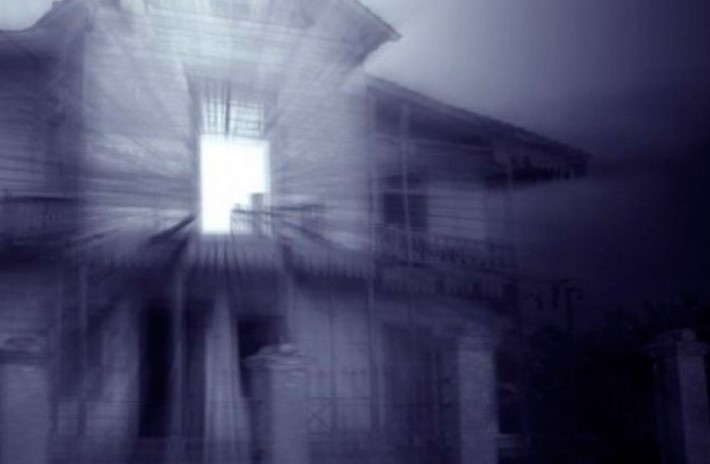 What was the Stone-Throwing Devil?
There were those who believed the stone tossing was caused by the devil. Increase and Cotton Mather, two powerful colonial New Englanders, wrote about the events that many believed were caused by witchcraft.
Cotton played a prominent role in the future Salem Massachusetts witch hysteria involving persecutions, accusations, trials and executions. No record can be found that indicates executions of anyone connected with the Stone-Throwing Devil.
Some islanders believed mischievous humans they dubbed the Boys at Work were the culprits. The Waltons had a houseful of grandchildren. The boys heard the snorting sounds; the girls, awakened by sounds of rolling rocks.
Both ran outside during the hails of stones. The problem with this theory is that stones pelted George in the children's absence.
There is a phenomenon called the rock-throwing poltergeist that has been investigated and documented in modern times. Their activity is limited to stone tossing.
This is a manifestation of PK, psychokinesis, the ability of the mind to affect matter. The agent can be a human or an entity. There is a profile for human agents.
They experience unpleasant emotions such as frustration, anger and feelings of worthlessness, and test above average for PK. Emotions are repressed and released by subconscious PK. The activity may stop spontaneously or by psychotherapy.
By today's standards, this case would be considered as trickery or a poltergeist, not the work of the devil.
People of the shadow: what do the mysterious shadow creatures want from us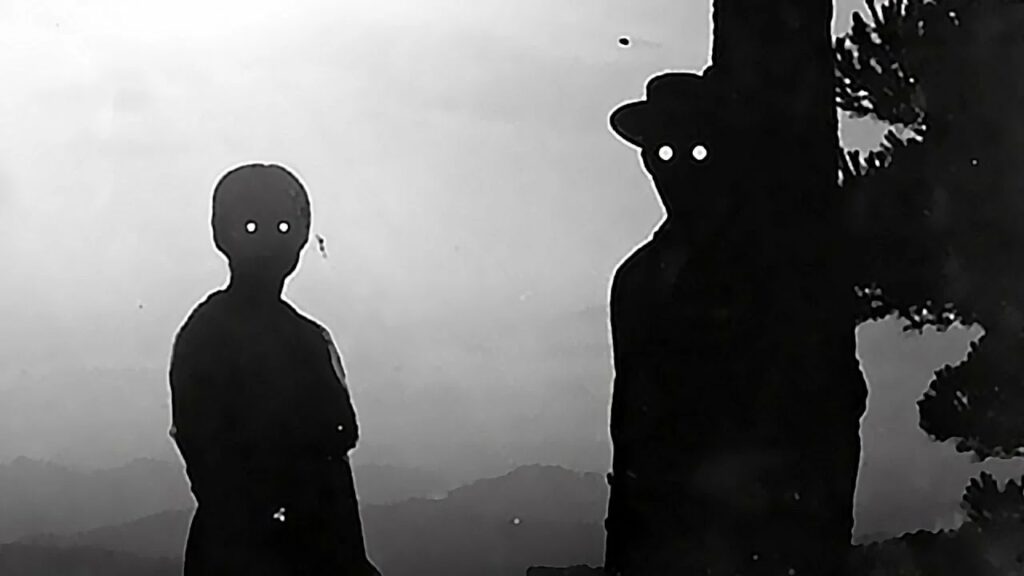 Shadow creatures are neither ghosts nor people, and we know these creatures as shadow people. It seems that the "shadow" know about our location and want us to feel fear or even panic in their presence.
People-shadows or shadow people are paranormal dark barely visible silhouettes known to mystics for a long time. They look like dark humanoid creatures or barely noticeable ghosts, often seen only with peripheral vision. Witnesses claim that shadow people only catch a few seconds, eyewitnesses also say that they looked into the eyes of shadow people and their eyes shone with a red light, like demons.
Shadow people can take different shapes and sizes: look like full-fledged people or even like animals. But most often these are thin tall strange figures. Be that as it may, they appear only for a moment, quickly evaporating into the air. Unfortunately, they can harm humans, which was proven in 2013.
The video posted on the web had confirmation of the existence of a shadow man who was visible for over a minute! An unknown silhouette knocks down a man walking down the corridor and drags him across the floor for several seconds. After some time, it also suddenly disappears, releasing the person. As it became known, the building where the striking phenomenon was filmed has complaints from tenants who more than once meet paranormal events in their home.
There are very few known cases though of adverse events caused by shadow people. In most cases, they appear or disappear as soon as they are found.
Shadow creatures can be spotted out of the corner of your eye. Some people who saw them or knew about their presence say that they are alien creatures, slipping in and out of our field of vision. In the eyewitness accounts, the observation of the recurrence of shadow manifestations is especially often mentioned.
Whether they are an elusive race that has always coexisted with us is an interesting theory suggesting that these creatures are frequent guests in our lives.
Paranormal researchers consider shadow people to be malevolent supernatural entities. Perhaps shadow people will not cause physical pain, but they can affect you emotionally, for example, cause fear – this gives them energy.
Skeptics and scientists believe that shadow people are optical illusions or hallucinations that appear under the influence of drugs or physiological changes in the body. When the left temporo-parietal brain is stimulated, these strange images are created.
Often the appearance of these shadows is inextricably linked with sleep paralysis, when a person is, as it were, between sleep and reality. Scientifically, this is called hypnogogy. Hypnogogia is called "the phenomenon of the face in the dark" for such hallucinations.
All eyewitnesses, regardless of where they live, talk about the same sensations in the presence of shadow creatures. Fear is a cold feeling that overcomes a person at this moment.
Some people say they even saw the eerie red eyes of these dark personalities that momentarily appear anywhere and demonstrate the ability to walk on the walls of enclosed spaces, which defies the general laws of physics.
Whoever they are, they feed on human energy, emit bad vibrations and give negative emotions. We do not know how they got into our dimension, about the purpose of their mission and how they affect the human essence. The main thing is to stop feeling fear in their presence and not to "feed" anyone with your precious energy.
Ghost hunter told how to summon spirits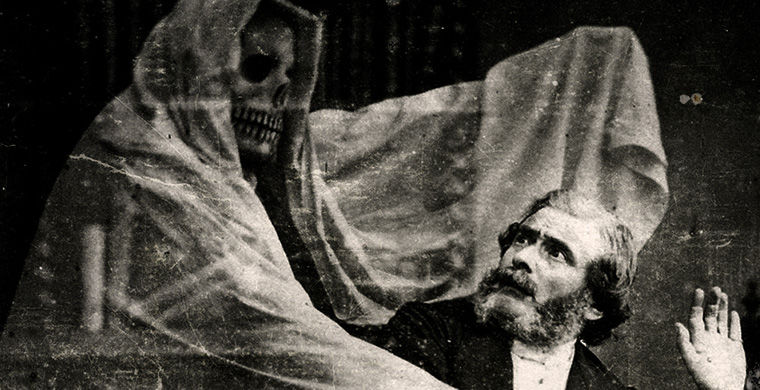 A ghost hunter explained how to summon ghosts and when is the best time to do it according to The Daily Star.
Jade Capasso explores hotels, inns, historical places to allegedly reveal the spirits and ghosts that are present in them. She shares her discoveries on the YouTube channel Ghost Club Paranormal. The girl is sure that you can also talk with spirits.
The 28-year-old ghost hunter is confident that you can talk to ghosts and spirits using a voice recorder. A particularly good time for this, according to her, is the eve of All Saints' Day – Halloween.
"I think there is more activity during Halloween. More people believe in the other world, "she said.
She recalled that Halloween pumpkin is an invariable attribute and symbol of the holiday. People decorate their home with funny, scary, and sometimes even terrifying faces.
"I'm sure there will be more sessions and many will use Ouija boards," she says.
To connect with the "other world", you can go to a famous haunted place, says Kapassa. She also recommends checking your home for ghosts.
To hear a ghost, the girl recommends using special equipment. 
After all, ghosts, she said, emit sounds at ultra-low frequencies that are not perceived by the human ear. You can hear them, as she notes, only on audio recordings.
The girl says that you need to leave the digital voice recorder in a room where paranormal activity is observed all night, or ask questions and wait for an answer.
"Ask questions, and who knows, you might hear a disembodied voice answering you," says Jade.
According to her, there is no need to rush, because the spirits must be given enough time to respond.
"You probably won't hear them in real time. But if you listen to the recording, you might hear someone from the underworld, "she said.
A photographer took a picture of an old house, but did not know that a woman lived there. No wonder – you can only see it in the photo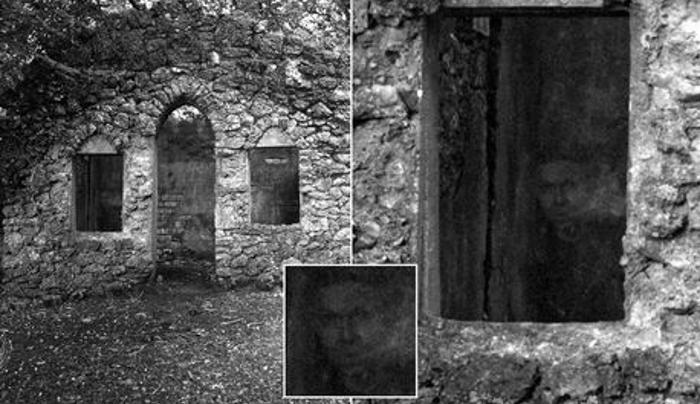 A Scottish resident took a photo of an abandoned building, and then could not believe his eyes when he looked at the finished photograph. From there the woman's face was looking at him, but the man is sure: there was no one in the ruins of the house. Finding an explanation for what he saw was not easy.
A photographer from Scotland, who wished to remain anonymous, decided to arrange an unusual photo session, Unilad writes.
His choice fell on several abandoned buildings that are located in one of the parks in the North Ayrshire region. After taking a couple of pictures, he went to the studio to print them, and then looked at the finished result.
Mysticism often happens in abandoned buildings , and the case with a man was no exception. In one photo, the Scotsman saw the ghostly silhouette of a woman looking at him from a window. However, the man assures that there was no one in the building, and he was alone in the ruins.
During the shooting, I did not feel anything unusual or anything otherworldly.
Despite the fact that the woman's face looks intimidating, he is glad that he managed to capture it. Moreover, the hero of the story shared the frame with all friends who adore mysticism and riddles.
I'm happy that I was able to capture something that looks like a ghost. I am even proud to be able to show photos to people who love riddles.
Many people, according to the photographer, are inclined to believe that this is a ghost, who love to talk to children so much, although the author of the picture himself is in no hurry to draw conclusions. He even looked at the frame under a microscope, but never came to the truth.
You can, of course, speculate, but the human brain makes us see familiar traits everywhere, especially if we look at them long enough.
Moreover, the photographer, according to him, does not really believe in ghosts and other mystical phenomena.
I don't like the term paranormal. As for ghosts, I don't know if they exist. I don't even know how to define them. What is it? Energy?