Understanding the Ruling Elite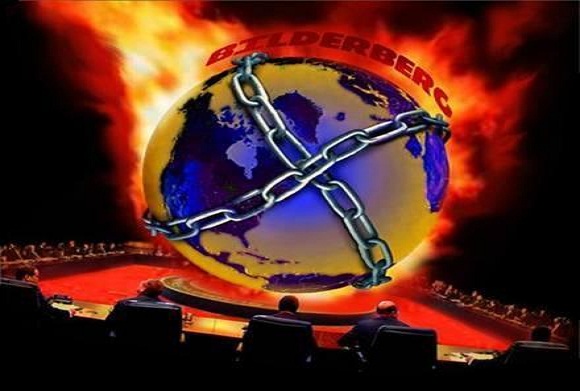 Andy Thomas,
New Dawn
Intense speculation on the 'ruling elite' many believe is running the world from behind the scenes can lead to the presumption that it is all-powerful and infallible. But is it? Identifying the human foibles and underlying desires of those who may be planning centralised domination could lead to a greater chance to offset their agendas.
In my book The Truth Agenda, I explore a widely-held hypothesis in certain quarters: that the world might be controlled by a powerful ruling elite, which puts its own narrow interests and convictions above ours through manipulation and engineered global crises to help bring about an Orwellian-style 'One World Government'.
The book also considers the possibility that our planet is about to undergo a huge change, social, spiritual or cosmological, something seemingly anticipated by several ancient cultures around the world in the now renowned 2012 prophecies. The exploration of these ideas throws up disturbing possibilities and more pieces of evidence to support them than is entirely comfortable.
However, if all that the most extreme speculation achieves is to help prevent such a grim picture from reaching full fruition, then it will have served a useful purpose. It is also crucial that a note of optimism is struck.
An often valid criticism of conspiracy theorists, or 'truthseekers', is that their fevered investigations into humankind's worst nightmares can leave some listeners feeling more fearful, and risks driving them into a state of disempowered paralysis, putting up the shutters when what is needed is engagement. Yet the unavoidable truth is that looking a potentially tough situation in the eye does mean facing up to disturbing realities that may have been swept under the carpet, for they might require urgent action.
Lifting the blindfold even just a little means that we might not run into the approaching wall at such a great velocity. If the idea of a secretive but all-pervading cabal running the world leaves some feeling shocked, the act of simply contemplating such an idea may in itself spark a new awakening of consciousness.
What psychologically motivates this elite, however? What kind of minds are we really dealing with? How can we attempt to understand them, so that solutions and strategies for dealing with their actions may become clearer?
The Elite and its Motivations
Something too often missed in all the conspiracy speculation is the realisation that if we are being governed by a powerful cabal trying to twist the world to its own ends, then we are still essentially dealing with fellow human beings (putting ET/reptilian bloodline theories aside for a moment).
Like every other person on the planet, they must have physical, social and emotional needs, even if the latter faculty may be too easily set aside in the kind of mind that would plan 9/11-type scenarios (an event widely suspected to have been deliberately staged by Western sources as part of a march towards the 'New World Order'). The personalities involved must have loved ones of their own, and experience thoughts, feelings and cares in at least some directions. They also, like most of us in our lives, probably think they are doing the right thing, however much we may see their schemes as misguided.
This is an important point. We all have reasons for doing what we do, and can often justify actions to ourselves in the face of serious challenges from the outside. Hard though it may be to comprehend, the motivation of those who might think that wiping out their own people would be a positive move, or who believe that planning wars and economic breakdowns to effect the creation of a unifying world government is an acceptable strategy, the fact is that many seemingly well-intentioned visionaries throughout history have voiced the need for such approaches. This does not make them right, of course, but there is plainly a significant, if small, seam of humanity that believes a bigger picture should be put before the needs of the masses. Those who have expressed support for eugenics and depopulation strategies, for instance, often have deep-seated environmental concerns or feel strongly that we have lost our balance with nature and must put the planet's future ahead of the requirements of the common people.
One of the most prominent promoters of the term 'New World Order' was the famous and much revered writer H G Wells, who believed passionately that the only answer to global strife would be the creation of the eponymous hierarchy, actively proposing it in his 1940 book The New World Order. This is clearly not a modern concept, and has roots going back even further than Wells' idealistic vision of it. Some believe both World Wars were deliberately coordinated, or at least used, to help bring about a mandate for world government. As early as 1913, writing in his book The New Freedom, President Woodrow Wilson made clear that some formidable force already underpinned the commercial, and probably political, infrastructure of the USA:
Some of the biggest men in the US, in the field of commerce and manufacturing, are afraid of somebody, are afraid of something. They know that there is a power somewhere so organised, so subtle, so watchful, so interlocked, so complete, so pervasive, that they had better not speak above their breath when they speak in condemnation of it.
What is striking in H G Wells' writings, however, is his sense of excitement and enthusiasm for the idea of a dominating collective that would put all to rights and avert "the disastrous extinction of Mankind." There is no sense of negative intention nor a Malthusian dislike for humanity. Yet at the same time Wells was an advocate of eugenics. Many find this concept entirely repugnant, but here is the paradox – the very kinds of people truth-seekers tend to single out as the enemies of humanity very likely see themselves as its saviours. It is all a matter of perspective and of where one chooses to draw the moral line.
The philosopher Bertrand Russell openly accepted the inevitability of a controlling One World Government, founded on the basis of hard scientific values, and was disturbingly frank about the culture that would result. Writing in his 1953 book The Impact of Science on Society, he states:
Diet, injections, and injunctions will combine, from a very early age, to produce the sort of character and the sort of beliefs that the authorities consider desirable, and any serious criticism of the powers that be will become psychologically impossible…
…Gradually, by selective breeding, the congenital differences between rulers and ruled will increase until they become almost different species. A revolt of the plebs would become as unthinkable as an organised insurrection of sheep against the practice of eating mutton.
On the surface, Russell's thoughts appear to encourage such a world, rather than condemn it, and such thinking seems outrageous, even if it does come close to identifying the very philosophy that may now be actively shaping our society. However, although it seems difficult, almost distasteful, for some to contemplate, there is a thought to be considered here: What if such thinking were definitively shown to be right? What if humankind's very survival did rest on the notion of more control, not less? What if the choice were demonstrated to be between total destruction through over-population, pollution and over-stretched resources, or a selectively-bred, closely-monitored world that regulated itself and continued on? What if an anarchy-ridden post-2012 apocalypse society could be shown to stand no real chance of survival, whereas a tightly-controlled disciplinarian civilisation would?
Uncomfortably, in the light of the world's current challenging issues, it can be seen, at least to a small extent, how arguments could be made in these directions when looked at from a certain viewpoint. The problem comes, as ever, with the massive issue of who gets to decide. Those in comfortable circumstances looking down from on high must inevitably see things rather differently to those scraping an existence lower down the rungs, at their mercy.
We already hold the power of genetic manipulation in our hands, and it will not be too long before required characteristics of children will be able to be routinely selected and engineered. Also, with life spans ever increasing, and our understanding of tissue and brain cell regeneration growing by the year, how long will it be before life can be sustained indefinitely? When that occurs, the population problem will clearly explode if unlimited access to such power is allowed (that is, if the majority of humankind is permitted to survive in the first place – depopulation conspiracy theories are rife). A world of immortals would risk stagnation, but also domination from those who attained the status of immortality first. They would effectively decide who would be offered the gift from thereon. In the end, the gene pool would almost certainly be controlled by such authorities, the new eugenics having arrived through the back door.
These issues are already reality, not dystopian fiction. The power of genetic engineering, which is currently changing our food, both animal and vegetable – and thus our entire ecosystem, as spliced and altered genes make their way into nature through pollination and cross-breeding – means that humankind has already taken the entire planet's evolutionary destiny into its own hands, and there is no going back. Do those calling the shots have the moral compass to carry such a huge responsibility? Can they serve as the gods they are setting themselves up to be?
In a society of angels, perhaps a charter of rigid regulation, surveillance and genetic population control could be applied with compassion and the wide agreement of a common consensus – but we are nowhere near such a state of being. With the motivation of those governing our world today clearly in question, it seems impossible that the kinds of agendas many feel the ruling elite is implementing could work in any way other than being a simple attack on the larger percentage of humankind. Without common consensus, whatever the supposedly good intentions that might exist somewhere behind the plans, any attempt to regulate the world by coercion and draconian measures remains an immoral one.
Inherent Deception
The problem with global cover-ups is that they arrive and build up – as deception does so often for all of us – through a lack of honesty largely sparked by the fear of what people might think or do if they were to perceive the true vulnerability within. The elite appears to fear us and our reactions as much as we may fear it – otherwise it would not need to manipulate and control. Many disingenuous actions are borne of inner psychosis; a lack of trust that other people will understand. Our leaders appear to have got so used to playing deceptive games that they cannot now operate any other strategy. Everything from the banking system to Parliamentary administration appears to be based on subterfuge. Right now we are clearly not trusted by those affecting our lives so strongly and as a result we do not trust them.
Not that some of the elite would be remotely bothered about what any of us thinks of their actions. For those who may feel that caveats to explain such motivation is too generous to people who maim, kill and deceive to get their way, for whatever reason, it should be noted that there do also appear to be those pulling the strings who simply seek power for power's sake. The lessons of history tell us that selfishness, greed and excited bloodlust cannot be ruled out as prime movers in some cases, at least. And, to acknowledge the not-insubstantial suspicion of a 'reptilian agenda', if it were to turn out that this highly exclusive club was indeed the result of a dominating extra-terrestrial gene seeded aeons ago (as some believe, based on ancient myths) and being exploited and/or activated by celestial visitors today, then it admittedly might explain why concern for the needs of humanity appears to be as low down the list of its priorities as our general concern for the welfare of livestock is today.
As for what kind of people may comprise the global elite, the well-intentioned and the not-so well-intentioned, most likely we are largely dealing with high-ranking politicians, academics, intellectuals (as with Wells and Russell), monarchies, and very rich and influential families – with a mixture of political, religious and occult undercurrents. In other words, all the obvious candidates. Numerous books and websites go into the detail, so there is little need to explore it here. How much of the grand plan all of them know, however, and whether there are pyramids-within-pyramids amongst even the power structures near the top, is another matter.
Factions Within Factions
The presumption is often made that the very existence of a ruling elite means that those involved must be all-powerful and of one mind, accurately manipulating domino events that hit the required spot every time, all to a predetermined agenda. But this may apportion them an unwarranted infallibility.
There is evidence to show that there are factions and disputes within the echelons of those with great influence over our lives. After all, the world is a big and complex place. Even with a general agreement on how it should move forward, the pressures of regional needs and personal biases are almost certain to blur the clarity of purpose from time to time. Going on the word that does sneak out from Bilderberg meetings and the suchlike, it seems that as many disagreements, compromises and negotiations arise there as within any supposedly democratic Parliament. If this weren't the case, the meetings would not presumably need to take place, so pre-orchestrated would the scheming be.
As with Masonic and other secret society structures, there is also a pecking order to consider. It is doubtful that all those 'in' on a global conspiracy seeking centralised control would be party to every machination, and certain players may themselves be manipulated from within without realising it. From the outside, for example, it appears that British ex-prime minister Gordon Brown, for all his many references to creating a 'New World Order,' seemed destined to be a fall-guy from the start, set up to come to power just as the world economy took a tumble. The question is, did Brown know the full plan? Was he someone faithfully playing a game with a known outcome of outward failure, while secretly ensuring success in an agenda of weakening the UK on the world stage to quicken a move towards One World Government? Or did he cling on in the genuine belief that all would come right and that he would one day be hailed as a political hero?
Likewise, when Bill Clinton found himself under threat of impeachment following the Monica Lewinsky sex scandal, was this all part of a contrived drama, or a sign of factions within factions very genuinely trying to remove him after an unplanned gaffe? And did Richard Nixon go rogue or was he just playing a pre-auditioned role? On a smaller level, when a man in the crowd died after being pushed to the ground by a policeman during the 2009 G20 protests in London, it took all the seemingly contrived focus away from images of a few people smashing a bank window, and suddenly all the headlines became howls about police brutality. Was this an ongoing twist to deliberately stir civil unrest or was it (as many suspect) something going unexpectedly wrong and changing the script? Does every war and false-flag terror attack really go to plan, or is there as much 'cock-up' involved as conspiracy?
How organised, then, is this global elite, and is it really as united as some truth seekers give credit for? The evidence suggests that there are chinks in the armour and disagreements within, and weaknesses and unpredictable elements always arise in any grand plan. This offers hope. The foibles of human nature and the sheer universality of chaos theory may ensure that unexpected events and peculiar side tracks undermine the apparent solidity of the control agenda just when they are least expected. We could therefore be dealing with something far less coordinated than feared – indeed, the wide truth seeker presumption of the elite's potency may make it seem more of a problem than it really is. But can we take the chance of becoming complacent?
It is clear that certain events and trends do seem to be part of an unfolding pattern that suggests an attempt to engineer a mandate for centralised power. Whilst we must not become petrified into inaction by this, nor, however, should we take the opposite risk of assuming there is no real threat, even if the conspirators are found to be less competent than some believe. Either way, it is important at the very least to call attention to the appalling deeds committed by those at least trying to be an all-powerful force.
Consent by Apathy
If plans for world domination are being laid on any level, a simple fact needs to be recognised – that it only goes on because we collectively allow it. Even with obvious governmental deceptions such as the weapons of mass destruction debacle in Iraq, such things only continue to occur as widely as they do because too few people stand solidly against them or fully call their leaders to account. We have allowed apathy and the distractions of (apparent) comfort, trivia and entertainment to hold us in our armchairs in the hope that anything dark 'out there' will remedy itself in due course, without our input, energetically or even electorally (voter turnouts for Western elections, whatever they are worth, are generally perilously low).
By having become so disconnected with what goes on around us in our names, we have not stood up in our collective power – and are therefore as responsible as any global elite for having created the world we live in today. With the consent granted by our passivity, we have watched obvious lies and manipulations take away our strength, resolve and liberty, and have done little or nothing about it. As such, we have given away our personal responsibility. The energy spent complaining loudly but emptily in the pub or bus queue about the shortcomings of today's society, if applied in more proactive and positive directions, could be used to offset the very things being complained about. The problem is that we have been trained to think that we cannot make a difference – when, in truth, we can, especially when we match the tangible power of the collective mind with the practical rewards of direct action, as I explore more in The Truth Agenda.
Speaking out
Much of the awakening process that HAS begun has come from the kind of people drawn to be part of the truth seeking community. Unfortunately, their often unseen efforts are generally rewarded by undeserved ridicule and sidelining by a culture that has shut its eyes and ears to anything but the skewed vision it is fed by those who prefer to keep us dumb. People who question the status quo are easily neutered in the mainstream by being branded with false 'wacko' stereotypes created by a media that is all too often either itself controlled, fearful or just lazily stupid. Truth seeker enthusiasm does allow things to spill over into fanaticism and lack of discernment sometimes, no doubt, but the fact is that there are also absolutely vital questions and observations being raised by very reasonable, normal people, which could make a real and positive difference to people's lives – if ever given a chance.
It doesn't take long for the average person to see through manipulation once obvious anomalies are pointed out. Assuming the masses will always be dumb may be an arrogant and huge mistake on the part of our masters. When discussed in an accessible and objective way, the concept of a ruling global elite, which believes that some kind of catastrophic cosmological or climatic change may be imminent and has thus been implementing a regime of draconian restrictions by nefarious means to ensure it retains control during and after the chaos, is nowhere near as far-fetched as it may at first seem. It can all be made to sound credible when expressed in balanced tones, and when sensible evidence is presented.
Tones are important. Extreme conspiracy dogma, passionately but indiscriminately shouted, can repel potential support and plays into the hands of the mainstream's characterisation of all alternative thinkers as uneducated fanatics. Those with the power of insight who can rise above this have a responsibility to convey a user-friendly overview of the control agenda. Successful outreach requires initial moderation – and compassion. Newcomers can be confused by all the many complex sources of information out there, and may shrink from the at-first disturbing idea of a manipulative ruling elite if not properly approached. The uncertain era we live in now, with glimpses of the truth shining in through the cracks, provides a unique opportunity for those with the insights to offer another view of the world – while they can.
There may be more than one reason why a world of centralised control would be desired by a ruling elite, and we cannot fully presume to understand from the outside. But no strategy that imposes an undeclared agenda without transparency or choice can be right, and any regime of underhand manipulation must be resisted. To resist successfully, however, those with awareness must hold on to optimism and strike an appropriate tone if they are to be listened to and people awakened so that a self-elected and questionable minority's vision for the world is not allowed to ride roughshod over the needs of everyday people.
No elite, of any kind, can be infallible, and this offers true hope for the future – if enough people can rise above their fears and speak out, loudly and clearly.
Adapted from The Truth Agenda by Andy Thomas (Vital Signs Publishing 2009, revised 2011)
Juno probe recorded a radio signal source in orbit of Jupiter which may be an ancient interplanetary station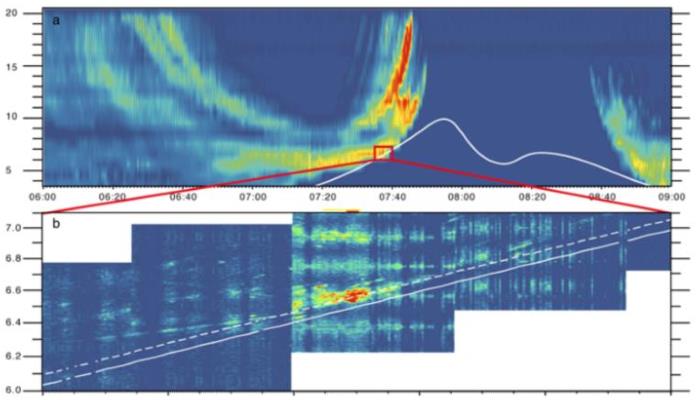 Juno, is NASA's unmanned interplanetary station launched on August 5, 2011 to explore Jupiter, the second project under the New Frontiers program. The spacecraft entered the polar orbit of the gas giant on July 5, 2016. The purpose of the mission was to study the gravitational and magnetic fields of Jupiter, as well as to test the hypothesis that Jupiter has a solid core.
Instruments of the Juno interplanetary probe, which is exploring Jupiter, detected a nearby signal at a frequency of about 6.5 megahertz, which is in the range of high-frequency radio waves. On Earth, they are used for ionospheric communications and over-the-horizon radar, but in Jupiter's orbit, their source is supposedly natural.
Such signals have been known for a long time: they are called decametric radio emission. However, for the first time, a spacecraft recorded them in the immediate vicinity of the place of origin. In fact, the probe flew through the source of the radio burst, near Ganymede, Jupiter's largest moon.
Juno's sensors observed the phenomenon for about five seconds, and then it merged with the background radiation. Given the speed of the probe – about 50 kilometers per second – we can conclude that the area of ​​space where the signal is generated is about 250 kilometers across.
As NASA explains, the found radio emission with a frequency of 10-40 MHz creates a stream of electrons rotating in Jupiter's magnetic field. They generate a radio signal as a result of a process of a certain cyclotron maser instability. 
NASA was so terribly interested in this cyclotron instability that the Juno mission was decided to be extended indefinitely, and now the bright adepts are busy building a new ship, the money for which they managed to get in a record short time.
The intrigue is that the conspiracy theorists knew about this radiation back in October 2020, although NASA only spoke about it now. The story began there with the appearance of the following message on one of the network boards:
According to this modest text, it was written as if by a CIA officer who went on the run in the fall of 2020. The reason for this was the cleansing of a team of agents who cleared and hid information about the discovery in orbit of Ganymede of an object similar to an interplanetary space station, created using some advanced technology. 
It was opened by the same "Juno", which on June 6, 2020 discovered a strange radio signal, which NASA reports only now. The signal was very powerful and went in a narrow beam, which does not happen in nature, so the satellite was slowed down and at the next revolution turned to look – where is the beam coming from?
The signal came from an object in the form of a torus, inside which a sphere about 1000 feet in diameter was suspended. The sphere was of a substance resembling metal, glowing with a purple light with a green tint, and rotating clockwise. In this case, the torus rotated in the opposite direction. It also looked like the sphere had been damaged by some kind of internal explosion. Nobody had any idea what it was, and it was thought that this was the work of the proto-civilization of the Earth, which was trying to colonize Jupiter. The version of the object's alien origin was also considered. 
When people read it in October, everyone laughed merrily. However, when NASA revealed the discovery of something on Ganymede, everyone suddenly realized that the message seemed to be pure truth and therefore now, in order to hush up the information, NASA urgently released its legend of what was happening. 
Peruvian court names Gates, Soros and Rockefeller as "creators" of the COVID-19 pandemic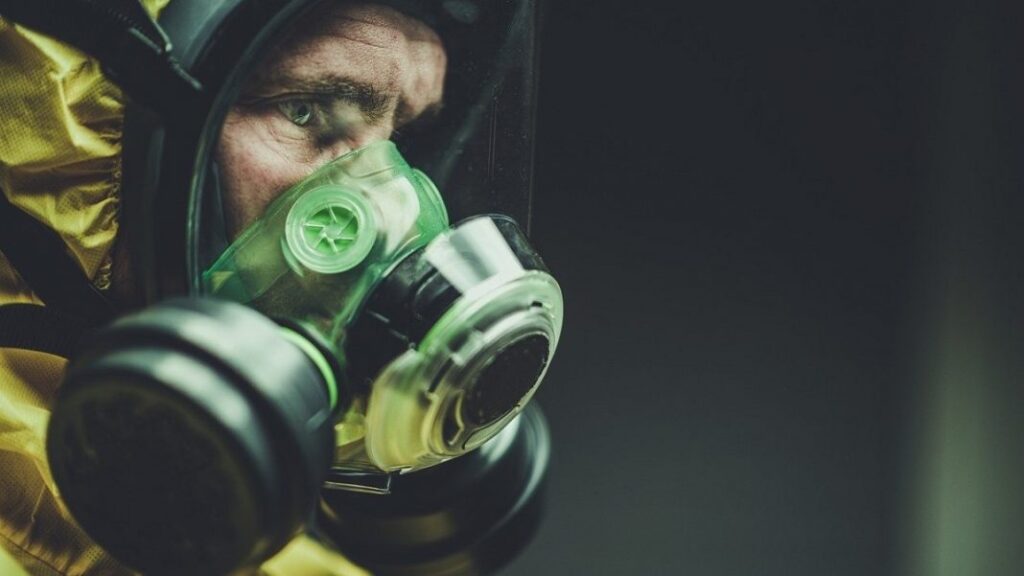 Peruvian judges said the coronavirus pandemic was organized by "authors of a new world order", including Microsoft founder Bill Gates, investment banker George Soros, and members of the Rockefeller family of billionaires. Such a verdict was issued when considering an appeal to extend the detention of a local resident accused of rape.
Judges Tito Gallegos, Luis Legia and Tony Changaray were the authors of the controversial ruling. They explained that the coronavirus pandemic turned out to be force majeure, since no one, except for the "organizers" of the pandemic named by them, could predict its consequences.
"The criminal process was paralyzed due to the COVID-19 pandemic created by the criminal elites, which paralyzed activities in almost all countries … No world government, individuals and legal entities, nor the defense of the accused can claim that this pandemic can be called 'predictable', except for the creators of the new world order, such as Bill Gate, Soros, Rockefeller, etc., who ruled it. They continue to manage it in conditions of extreme secrecy and in global corporations with an eye on the 2030 project," the Pasión por el Derecho edition quotes the text of the resolution.
Representatives of the department, which is responsible for overseeing the work of judges in Peru, have already announced that a review has begun against the authors of the ruling. The RPP publication indicates that it will be clear from its results whether a colleague committed a violation.
In early 2020, against the backdrop of a pandemic, conspiracy theories related to the spread of COVID-19 spread online. According to one version, some world forces (among which Bill Gates, the CIA and the Chinese authorities were mentioned ) specially brought the coronavirus into the laboratory and spread it to put the inhabitants of the planet at home, irradiate them with 5G, and then microchip them.
Gates himself later stated that such theories were "difficult to deny" because they are "too ridiculous."
Meanwhile, the World Health Organization (WHO) believes that the virus was not created artificially – the organization is of the opinion that the infection was transmitted to humans from bats.
US "on the edge": Seven facts showing what is brewing to happen in the US?
The United States is in danger of going to extremes, which after the January 6 events, no one knows what is happening in the country and the uncertainty seems to peak in the next few hours.
There are facts which could show that we are heading for the most dramatic hours the world has experienced since the August 1991 coup in Russia when the communists attempted to return to power and take control of the nuclear arsenal.
First, after an incomprehensible and unexpected blackout in Pakistan, a blackout happened in the Vatican.
A few hours before the blackout in Pakistan, the frequency of power grids in Europe dropped sharply, and only renowned German engineers and no less famous German quality of equipment saved Europe from plunging into darkness, as it happened a little later in Pakistan:
Are there plans for some kind of Pentagon intervention, as Washington now resembles Moscow in August 1991?:
Second, US President N. Trump is ready to activate the Emergency Alarm system that bypasses all conventional media (television, internet, radio, etc.) to send a message to US citizens!
In response, of course, to the decision of the dominant online media, from Google to Fb, Amazon, Tweet, Twitch to ban Trump from communicating with US citizens, even through Parler, the medium used by tens of millions of right-wing Americans to communicate.
The Emergency Alarm System (EAS) is a national alert system in the United States that came into force on January 1, 1997 and is coordinated jointly by the Federal Emergency Management Agency (FEMA), the Federal Communications Commission (FCC) and the National and Atmospheric Administration (NOAA).
The system is designed primarily to allow the president to address the country by intervening in the programming of all radio and television stations in the event of a national emergency.
The Integrated Public Alert and Warning System (IPAWS) is used as a backend for the dissemination of warning information via EAS and related technologies, such as Wireless Alerts Alerts (WEA), using Common Alerting Protocol (CAP). EAS messages are mainly transmitted via terrestrial and satellite radio and television (including broadcast and multichannel television), which must be part of the system.
Millions of SMS have been sent in the last hours with the following update:
Third, the US military has been embroiled in an unprecedented political conflict. According to the New York Times, Democratic House Speaker Nancy Pelosi asked Chief of Staff General Marley Miley to restrict the president's access to the nuclear arsenal, but he refused, as it would be a purely military coup.
The representative of the American Military leadership, David Butler confirmed that "the phone call was made and there was information about the nuclear control procedures".
To add that 70% of the military support Trump, but one can not imagine the involvement of the US armed forces in the internal political conflict, even if it has gone beyond what could be assumed as "within reason."
Fourth, the airspace above Washington was recently closed. Theoretically, it closed because an air traffic controller fell ill with coronavirus. Information was then leaked about "a possible terrorist attack by Iran in retaliation for Suleimani's assassination."
How likely is that? Then there were rumors that it was closed because N. Trump moved out of the White House accompanied by USAF fighters.
That is, for the movement of the aircraft of the presidency "Air Force 1" but it does not cease as a fact to be unprecedented.
The official excuse is that they disinfect the Air Traffic Control Room for flights over 18,000 feet because of a controller who tested positive for the virus.
See the picture of air traffic on the east coast of the USA, now:
Fifth, the arrival of the National Guard in Washington in large numbers:
Military helicopters observed over many US cities. There are many helicopters, they fly at unusually low altitudes and, if the helicopters are attack helicopters, people can consider full suspension systems with weapons:
Sixth, the Federal Emergency Management Agency (FEMA) has released an UPDATE of the nuclear attack guidelines it gives to all Americans through the Ready.gov website. Among the items added by FEMA are the following:
On your way to work, find suitable hiding places to look for in the event of an explosion. Due to COVID-19, many of the places you may walk to and from work may be closed or may not work during normal hours.
Such things were brought to the attention of the Americans for the last time fifty years ago, at the very peak of the Cold War, and the fact that this is now remembered again is very surprising to everyone.
Seventh,since Sunday, January 10, the Boeing E-4B is constantly in the air – one of the so-called "doomsday aircraft", that is, an air command post:
In normal times, any of these messages taken separately would have caused a serious panic among American conspiracy theorists, since, apart from periodic flights of "doomsday planes," nothing of the above has ever happened. And now it turns out, as it were, seven inexplicable sensational news in 24 hours.
This allows one to think that in the United States either some not very good things are being prepared, or these things are in full swing. That is, we can talk either about some grandiose false flag or even a possible world war.