Uncanny winged creatures over Santiago de Chile
On 29 September around 21:00 hours near Bustamante Park in the downtown area, a strange flying creature was seen flying from one tree to another. Its size was estimated at around 2 meters tall and shaped like a manta ray. 
Ignacio, a young man who was the privileged witness to this brief yet disconcerting flying being sighting, does not wish to disclose his identity but made his narrative available to journalist [Juan Andrés] Salfate on Canal La Red.
His description is specific, remarking that the entity had wings from the upper part of its body down to its lower part. He made a drawing of what he saw, which we present in this report.
Eyewitness testimony soon appeared in other places in Santiago. A witness named Sylvia confirmed the image of this human-looking "flying manta ray" in the Los Barrenchea Commune. Someone even stated the following by e-mail, from a location near Bustamante Park:
"My wife and I saw this creature in one of the towers of the San Francisco church in Santa Isabel, and it was eating something similar to a dog. I think that if you inspect this tower you will find its remains. Unfortunately, I have no evidence to give you beyond my wife's report and my own."
Incidents such as the above are recorded every so often in Santiago. In the Peñaloén Commune, over the past two years, IIEE has managed to secure similar accounts. Furthermore, we recall deceased journalist Osvaldo Murray, who wrote about the flying men who landed in the trees of the town of Juanita Aguirre in the 1980s, including it in his book Los Seres de Luz (The Beings of Light).
It could well be a joke or a means to attract viewers to La Red's morning show and to the referenced journalist, who many times delves into "showmanship", but we could not overlook this account and our readers can follow it on the video at this link.
[Translation (c) 2013, S. Corrales, IHU with thanks to Guillermo Gimenez, Planeta UFO, Zoopedia and La Red]
Sources: Zoopedia Blogspot and La Red
AC / DC singer talks about looking for the Loch Ness monster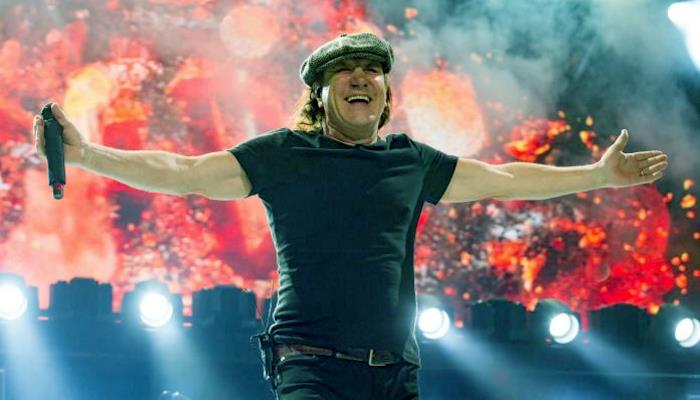 Brian Johnson, lead singer of rock group AC / DC in the conversation with the journalist of NME said that once, when he was in Scotland, was looking for the Loch Ness monster with guitarist Malcolm Young, who died in 2017.
According to the musician, they and their wives stayed at a hotel right on the shores of Loch Ness. They rested and drank until Young suddenly announce:
"Let's go look for the Loch Ness monster. I have a box of fireworks with me, they can attract him."
Despite the fact that it was night outside, Johnson and Young still went in search of the mythical creature.
"We went into the water with our boots on. We were cold. I remember how Mal was holding a drink in one hand and a box of fireworks in the other, trying to set the lake on fire. When we returned to the wives, they were all covered in mud, and their hair was similar to straw. What a night! "- Johnson recalled.
In an interview, AC / DC's vocalist also spoke about the band's new album, "Power up", which is scheduled for release on November 13th. Brian Johnson hopes the record will inspire a new generation of performers.
"Hopefully this album will get kids and teens to go out and buy a guitar instead of looking at dancers on TikTok. It would be great if more young rock bands write their songs and take the stage more often," he said.
Loch Ness monster spotted in a Chinese lake?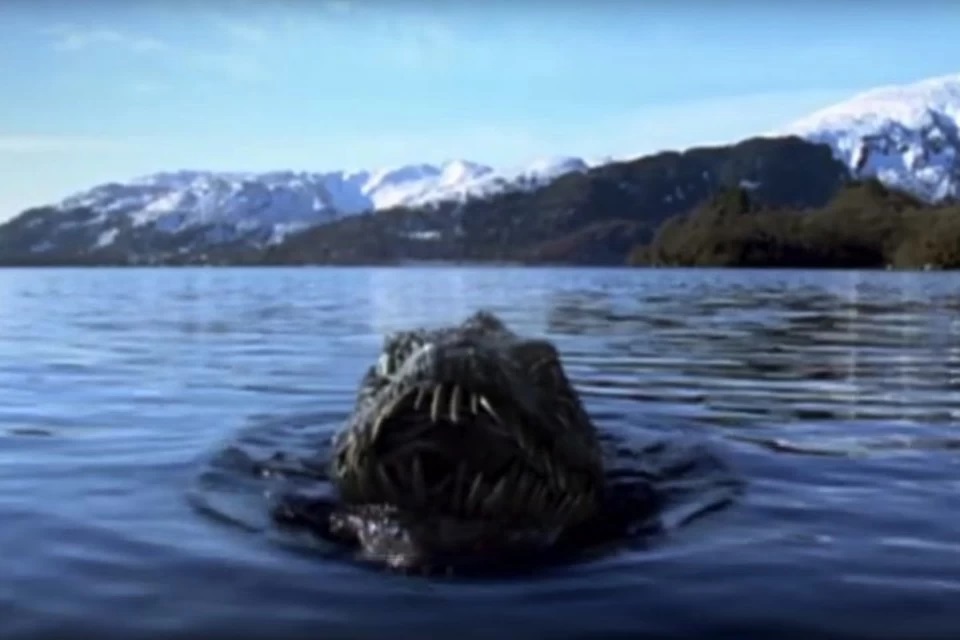 The ranger of the national park on the Changbai Plateau in China has published photographs in which, he says, you can see a strange creature living in the local lake Tian Chi. Talks about it are going on since 1962.
A man named Xiao Yu noticed an unusual dark object on the surface of the reservoir during his daily walk. He began filming the "monster" until it disappeared under water a few minutes later.
Lake Tian Chi is 4.9 square kilometers on the border of China and North Korea. Sometimes the North Korean military go fishing here on boats, but on the Chinese side, fishing in the lake and unauthorized visits to the park are strictly prohibited. Xiao Yu noted that he had seen boats on the lake more than once and would never have mistook them for a "monster."
The caretaker's message caused a stir in the Chinese media and social networks. The fact is that reports of a strange creature in Tian Chi have appeared regularly since 1962. He was nicknamed "the Chinese Loch Ness monster" and made the subject of conspiracy theories.
Biologists declined to comment on what exactly the park employee could see in the photo, because it is difficult to see something in the picture in detail. They recalled that there are many plausible explanations for the Scottish Loch Ness monster. It can turn out to be both a large eel and periodically floating logs of Scottish pine.
Bigfoots attacked tourists in the Ozark National Park, Arkansas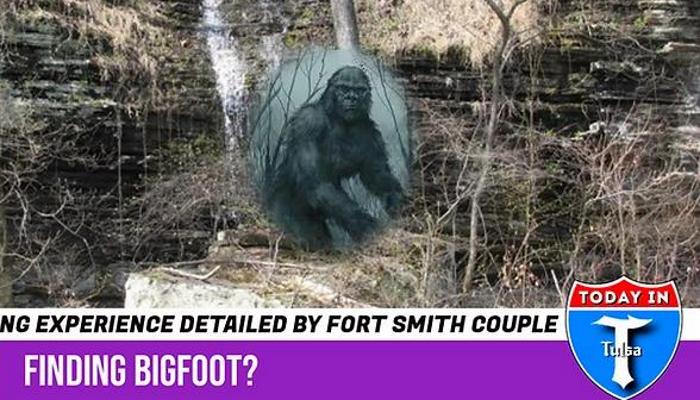 Fort Smith native Ellen (not her real name) tells us a thrilling and frightening encounter with Bigfoot in the Ozark National Park – outside Campbell Cemetery on Tuesday night. According to Ellen, she and her husband Robert decided to find a secluded place to live a couple of days far from civilization and even so that numerous tourists were many miles away.
Therefore, they chose the area of ​​the old abandoned Campbell cemetery, where no one had wandered in for about a hundred years. And now, according to Ellen, she and her husband heard something like an animal growl, permeating the air and coming from somewhere in the thicket. After a few minutes, the growl intensified and seemed to be closer.
"It sounded like some hefty creature had found its lunch," says Ellen.
However, what slightly frightened Ellen was that their dogs, which always bark at the approach of predators, suddenly shrunk, huddled near the tent and began to whine. Then Ellen and Robert, in order to somehow cheer up the dogs, got out of the tent and also began to growl. But the joke failed.
In response to their voices, the growl from the thicket became really aggressive and began to spread around, from which Ellen and Robert realized that there were at least two creatures. Ellen did not even think about some "Bigfoot" and assumed either large wolves, or even bears, when suddenly hefty sticks and stones flew into the tent.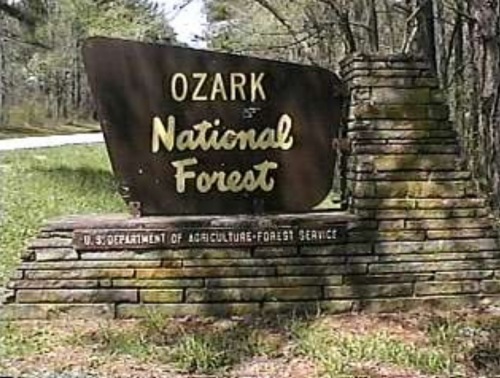 This infuriated Robert and assuming that some hooligans were hiding in the bushes, Robert gave the command to the dogs to teach the offenders a lesson.
"It was the biggest mistake of our life," says Ellen and begins to cry.
According to her, when the dogs disappeared into the thickets from there, at first the sounds of a struggle were heard, then one of the dogs uttered such a monstrous cry that Ellen had never heard anything like it in her life. After that, everyone began to howl, whine and scream, and pieces of dogs flew towards the tent.
At first, Ellen and Robert thought that these were big stones again, but when they saw that a dog torn in half had been thrown at them, they came into indescribable horror and, leaving everything, rushed to run. Ellen and Robert went to the police first.
The police found a tent and equipment, but there were no pieces of dogs there, so the couple announced that they were crazy. However, friends told Ellen that something similar happened in the national park last month and we just reported about it.