Ultra-rich man's letter: "To My Fellow Filthy Rich Americans: The Pitchforks Are Coming"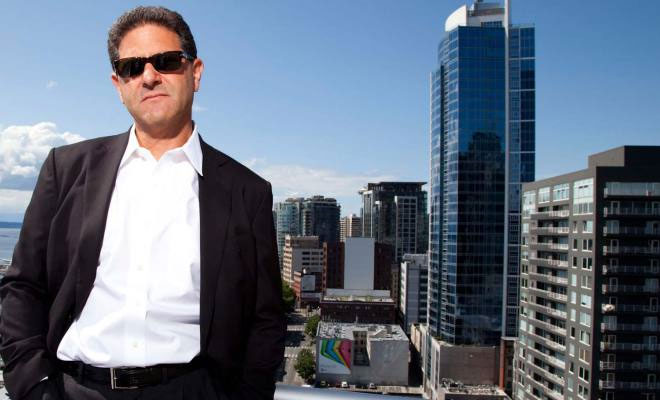 You probably don't know me, but like you I am one of those .01%ers, a proud and unapologetic capitalist. I have founded, co-founded and funded more than 30 companies across a range of industries—from itsy-bitsy ones like the night club I started in my 20s to giant ones like Amazon.com, for which I was the first nonfamily investor. Then I founded aQuantive, an Internet advertising company that was sold to Microsoft in 2007 for $6.4 billion. In cash. My friends and I own a bank. I tell you all this to demonstrate that in many ways I'm no different from you. Like you, I have a broad perspective on business and capitalism. And also like you, I have been rewarded obscenely for my success, with a life that the other 99.99 percent of Americans can't even imagine. Multiple homes, my own plane, etc., etc. You know what I'm talking about. In 1992, I was selling pillows made by my family's business, Pacific Coast Feather Co., to retail stores across the country, and the Internet was a clunky novelty to which one hooked up with a loud squawk at 300 baud. But I saw pretty quickly, even back then, that many of my customers, the big department store chains, were already doomed. I knew that as soon as the Internet became fast and trustworthy enough—and that time wasn't far off—people were going to shop online like crazy. Goodbye, Caldor. And Filene's. And Borders. And on and on.
Realizing that, seeing over the horizon a little faster than the next guy, was the strategic part of my success. The lucky part was that I had two friends, both immensely talented, who also saw a lot of potential in the web. One was a guy you've probably never heard of named Jeff Tauber, and the other was a fellow named Jeff Bezos. I was so excited by the potential of the web that I told both Jeffs that I wanted to invest in whatever they launched, big time. It just happened that the second Jeff—Bezos—called me back first to take up my investment offer. So I helped underwrite his tiny start-up bookseller. The other Jeff started a web department store called Cybershop, but at a time when trust in Internet sales was still low, it was too early for his high-end online idea; people just weren't yet ready to buy expensive goods without personally checking them out (unlike a basic commodity like books, which don't vary in quality—Bezos' great insight). Cybershop didn't make it, just another dot-com bust. Amazon did somewhat better. Now I own a very large yacht.
But let's speak frankly to each other. I'm not the smartest guy you've ever met, or the hardest-working. I was a mediocre student. I'm not technical at all—I can't write a word of code. What sets me apart, I think, is a tolerance for risk and an intuition about what will happen in the future. Seeing where things are headed is the essence of entrepreneurship. And what do I see in our future now?
I see pitchforks.
At the same time that people like you and me are thriving beyond the dreams of any plutocrats in history, the rest of the country—the 99.99 percent—is lagging far behind. The divide between the haves and have-nots is getting worse really, really fast. In 1980, the top 1 percent controlled about 8 percent of U.S. national income. The bottom 50 percent shared about 18 percent. Today the top 1 percent share about 20 percent; the bottom 50 percent, just 12 percent.
But the problem isn't that we have inequality. Some inequality is intrinsic to any high-functioning capitalist economy. The problem is that inequality is at historically high levels and getting worse every day. Our country is rapidly becoming less a capitalist society and more a feudal society. Unless our policies change dramatically, the middle class will disappear, and we will be back to late 18th-century France. Before the revolution.
And so I have a message for my fellow filthy rich, for all of us who live in our gated bubble worlds: Wake up, people. It won't last.
If we don't do something to fix the glaring inequities in this economy, the pitchforks are going to come for us. No society can sustain this kind of rising inequality. In fact, there is no example in human history where wealth accumulated like this and the pitchforks didn't eventually come out. You show me a highly unequal society, and I will show you a police state. Or an uprising. There are no counterexamples. None. It's not if, it's when.
Many of us think we're special because "this is America." We think we're immune to the same forces that started the Arab Spring—or the French and Russian revolutions, for that matter. I know you fellow .01%ers tend to dismiss this kind of argument; I've had many of you tell me to my face I'm completely bonkers. And yes, I know there are many of you who are convinced that because you saw a poor kid with an iPhone that one time, inequality is a fiction.
The model for us rich guys here should be Henry Ford, who realized that all his autoworkers in Michigan weren't only cheap labor to be exploited; they were consumers, too. Ford figured that if he raised their wages, to a then-exorbitant $5 a day, they'd be able to afford his Model Ts.
What a great idea. My suggestion to you is: Let's do it all over again. We've got to try something. These idiotic trickle-down policies are destroying my customer base. And yours too.
It's when I realized this that I decided I had to leave my insulated world of the super-rich and get involved in politics. Not directly, by running for office or becoming one of the big-money billionaires who back candidates in an election. Instead, I wanted to try to change the conversation with ideas—by advancing what my co-author, Eric Liu, and I call "middle-out" economics. It's the long-overdue rebuttal to the trickle-down economics worldview that has become economic orthodoxy across party lines—and has so screwed the American middle class and our economy generally. Middle-out economics rejects the old misconception that an economy is a perfectly efficient, mechanistic system and embraces the much more accurate idea of an economy as a complex ecosystem made up of real people who are dependent on one another.
Which is why the fundamental law of capitalism must be: If workers have more money, businesses have more customers. Which makes middle-class consumers, not rich businesspeople like us, the true job creators. Which means a thriving middle class is the source of American prosperity, not a consequence of it. The middle class creates us rich people, not the other way around.
On June 19, 2013, Bloomberg published an article I wrote called "The Capitalist's Case for a $15 Minimum Wage." Forbes labeled it "Nick Hanauer's near insane" proposal. And yet, just weeks after it was published, my friend David Rolf, a Service Employees International Union organizer, roused fast-food workers to go on strike around the country for a $15 living wage. Nearly a year later, the city of Seattle passed a $15 minimum wage. And just 350 days after my article was published, Seattle Mayor Ed Murray signed that ordinance into law. How could this happen, you ask?
It happened because we reminded the masses that they are the source of growth and prosperity, not us rich guys. We reminded them that when workers have more money, businesses have more customers—and need more employees. We reminded them that if businesses paid workers a living wage rather than poverty wages, taxpayers wouldn't have to make up the difference. And when we got done, 74 percent of likely Seattle voters in a recent poll agreed that a $15 minimum wage was a swell idea.
The standard response in the minimum-wage debate, made by Republicans and their business backers and plenty of Democrats as well, is that raising the minimum wage costs jobs. Businesses will have to lay off workers. This argument reflects the orthodox economics that most people had in college. If you took Econ 101, then you literally were taught that if wages go up, employment must go down. The law of supply and demand and all that. That's why you've got John Boehner and other Republicans in Congress insisting that if you price employment higher, you get less of it. Really?
The thing about us businesspeople is that we love our customers rich and our employees poor.
Because here's an odd thing. During the past three decades, compensation for CEOs grew 127 times faster than it did for workers. Since 1950, the CEO-to-worker pay ratio has increased 1,000 percent, and that is not a typo. CEOs used to earn 30 times the median wage; now they rake in 500 times. Yet no company I know of has eliminated its senior managers, or outsourced them to China or automated their jobs. Instead, we now have more CEOs and senior executives than ever before. So, too, for financial services workers and technology workers. These folks earn multiples of the median wage, yet we somehow have more and more of them.

The Art of the Fat Cat A century and a half of soaking the rich—with ink.
By MATT WUERKER
The thing about us businesspeople is that we love our customers rich and our employees poor. So for as long as there has been capitalism, capitalists have said the same thing about any effort to raise wages. We've had 75 years of complaints from big business—when the minimum wage was instituted, when women had to be paid equitable amounts, when child labor laws were created. Every time the capitalists said exactly the same thing in the same way: We're all going to go bankrupt. I'll have to close. I'll have to lay everyone off. It hasn't happened. In fact, the data show that when workers are better treated, business gets better. The naysayers are just wrong.
Most of you probably think that the $15 minimum wage in Seattle is an insane departure from rational policy that puts our economy at great risk. But in Seattle, our current minimum wage of $9.32 is already nearly 30 percent higher than the federal minimum wage. And has it ruined our economy yet? Well, trickle-downers, look at the data here: The two cities in the nation with the highest rate of job growth by small businesses are San Francisco and Seattle. Guess which cities have the highest minimum wage? San Francisco and Seattle. The fastest-growing big city in America? Seattle. Fifteen dollars isn't a risky untried policy for us. It's doubling down on the strategy that's already allowing our city to kick your city's ass.
It makes perfect sense if you think about it: If a worker earns $7.25 an hour, which is now the national minimum wage, what proportion of that person's income do you think ends up in the cash registers of local small businesses? Hardly any. That person is paying rent, ideally going out to get subsistence groceries at Safeway, and, if really lucky, has a bus pass. But she's not going out to eat at restaurants. Not browsing for new clothes. Not buying flowers on Mother's Day.
Is this issue more complicated than I'm making out? Of course. Are there many factors at play determining the dynamics of employment? Yup. But please, please stop insisting that if we pay low-wage workers more, unemployment will skyrocket and it will destroy the economy. It's utter nonsense. The most insidious thing about trickle-down economics isn't believing that if the rich get richer, it's good for the economy. It's believing that if the poor get richer, it's bad for the economy.
I know that virtually all of you feel that compelling our businesses to pay workers more is somehow unfair, or is too much government interference. Most of you think that we should just let good examples like Costco or Gap lead the way. Or let the market set the price. But here's the thing. When those who set bad examples, like the owners of Wal-Mart or McDonald's, pay their workers close to the minimum wage, what they're really saying is that they'd pay even less if it weren't illegal. (Thankfully both companies have recently said they would not oppose a hike in the minimum wage.) In any large group, some people absolutely will not do the right thing. That's why our economy can only be safe and effective if it is governed by the same kinds of rules as, say, the transportation system, with its speed limits and stop signs.
Wal-Mart is our nation's largest employer with some 1.4 million employees in the United States and more than $25 billion in pre-tax profit. So why are Wal-Mart employees the largest group of Medicaid recipients in many states? Wal-Mart could, say, pay each of its 1 million lowest-paid workers an extra $10,000 per year, raise them all out of poverty and enable them to, of all things, afford to shop at Wal-Mart. Not only would this also save us all the expense of the food stamps, Medicaid and rent assistance that they currently require, but Wal-Mart would still earn more than $15 billion pre-tax per year. Wal-Mart won't (and shouldn't) volunteer to pay its workers more than their competitors. In order for us to have an economy that works for everyone, we should compel all retailers to pay living wages—not just ask politely.
We rich people have been falsely persuaded by our schooling and the affirmation of society, and have convinced ourselves, that we are the main job creators. It's simply not true. There can never be enough super-rich Americans to power a great economy. I earn about 1,000 times the median American annually, but I don't buy thousands of times more stuff. My family purchased three cars over the past few years, not 3,000. I buy a few pairs of pants and a few shirts a year, just like most American men. I bought two pairs of the fancy wool pants I am wearing as I write, what my partner Mike calls my "manager pants." I guess I could have bought 1,000 pairs. But why would I? Instead, I sock my extra money away in savings, where it doesn't do the country much good.
So forget all that rhetoric about how America is great because of people like you and me and Steve Jobs. You know the truth even if you won't admit it: If any of us had been born in Somalia or the Congo, all we'd be is some guy standing barefoot next to a dirt road selling fruit. It's not that Somalia and Congo don't have good entrepreneurs. It's just that the best ones are selling their wares off crates by the side of the road because that's all their customers can afford.
So why not talk about a different kind of New Deal for the American people, one that could appeal to the right as well as left—to libertarians as well as liberals? First, I'd ask my Republican friends to get real about reducing the size of government. Yes, yes and yes, you guys are all correct: The federal government is too big in some ways. But no way can you cut government substantially, not the way things are now. Ronald Reagan and George W. Bush each had eight years to do it, and they failed miserably.
Republicans and Democrats in Congress can't shrink government with wishful thinking. The only way to slash government for real is to go back to basic economic principles: You have to reduce the demand for government. If people are getting $15 an hour or more, they don't need food stamps. They don't need rent assistance. They don't need you and me to pay for their medical care. If the consumer middle class is back, buying and shopping, then it stands to reason you won't need as large a welfare state. And at the same time, revenues from payroll and sales taxes would rise, reducing the deficit.
This is, in other words, an economic approach that can unite left and right. Perhaps that's one reason the right is beginning, inexorably, to wake up to this reality as well. Even Republicans as diverse as Mitt Romney and Rick Santorum recently came out in favor of raising the minimum wage, in defiance of the Republicans in Congress.
***
One thing we can agree on—I'm sure of this—is that the change isn't going to start in Washington. Thinking is stale, arguments even more so. On both sides.
But the way I see it, that's all right. Most major social movements have seen their earliest victories at the state and municipal levels. The fight over the eight-hour workday, which ended in Washington, D.C., in 1938, began in places like Illinois and Massachusetts in the late 1800s. The movement for social security began in California in the 1930s. Even the Affordable Health Care Act—Obamacare—would have been hard to imagine without Mitt Romney's model in Massachusetts to lead the way.
Sadly, no Republicans and few Democrats get this. President Obama doesn't seem to either, though his heart is in the right place. In his State of the Union speech this year, he mentioned the need for a higher minimum wage but failed to make the case that less inequality and a renewed middle class would promote faster economic growth. Instead, the arguments we hear from most Democrats are the same old social-justice claims. The only reason to help workers is because we feel sorry for them. These fairness arguments feed right into every stereotype of Obama and the Democrats as bleeding hearts. Republicans say growth. Democrats say fairness—and lose every time.
But just because the two parties in Washington haven't figured it out yet doesn't mean we rich folks can just keep going. The conversation is already changing, even if the billionaires aren't onto it. I know what you think: You think that Occupy Wall Street and all the other capitalism-is-the-problem protesters disappeared without a trace. But that's not true. Of course, it's hard to get people to sleep in a park in the cause of social justice. But the protests we had in the wake of the 2008 financial crisis really did help to change the debate in this country from death panels and debt ceilings to inequality.
It's just that so many of you plutocrats didn't get the message.
Dear 1%ers, many of our fellow citizens are starting to believe that capitalism itself is the problem. I disagree, and I'm sure you do too. Capitalism, when well managed, is the greatest social technology ever invented to create prosperity in human societies. But capitalism left unchecked tends toward concentration and collapse. It can be managed either to benefit the few in the near term or the many in the long term. The work of democracies is to bend it to the latter. That is why investments in the middle class work. And tax breaks for rich people like us don't. Balancing the power of workers and billionaires by raising the minimum wage isn't bad for capitalism. It's an indispensable tool smart capitalists use to make capitalism stable and sustainable. And no one has a bigger stake in that than zillionaires like us.
The oldest and most important conflict in human societies is the battle over the concentration of wealth and power. The folks like us at the top have always told those at the bottom that our respective positions are righteous and good for all. Historically, we called that divine right. Today we have trickle-down economics.
What nonsense this is. Am I really such a superior person? Do I belong at the center of the moral as well as economic universe? Do you?
My family, the Hanauers, started in Germany selling feathers and pillows. They got chased out of Germany by Hitler and ended up in Seattle owning another pillow company. Three generations later, I benefited from that. Then I got as lucky as a person could possibly get in the Internet age by having a buddy in Seattle named Bezos. I look at the average Joe on the street, and I say, "There but for the grace of Jeff go I." Even the best of us, in the worst of circumstances, are barefoot, standing by a dirt road, selling fruit. We should never forget that, or forget that the United States of America and its middle class made us, rather than the other way around.
Or we could sit back, do nothing, enjoy our yachts. And wait for the pitchforks.
___________________
Nick Hanauer is a Seattle-based entrepreneur.
Scientists have found fragments of bones and wood in nails, which could be used to crucify Jesus Christ
Researchers have not yet undertaken to draw parallels with the biblical story, but they argue that the found nails have definitely crucified someone.
Scientists have discovered fragments of ancient bone and wood in nails that could have crucified Jesus Christ. Debates about their authenticity are still ongoing in scientific circles. It is reported by The Sun.
The nails are believed to have been found in Jerusalem, in a first-century burial cave that could have been the resting place of Caiaphas, the Jewish priest who sent Jesus to death, according to the Bible.
But in 1990, from the excavation site, the aforementioned nails disappeared.
Years later, filmmaker Simha Yakubovich announced that he had found nails driven by the Romans into the cross of Jesus. Then scientists rejected Yakubovich's statement, saying that the nails he found did not resemble those that were found in the tomb of Caiaphas.
But a new study showed not only that the nails were from the same tomb, but also that they actually crucified someone.
The lead author of the study, Aryeh Shimron, compared the material from the nails to the material from the ossuaries of the tomb – limestone boxes in which the bones of the dead were kept.
"The material entering the caves does not differ significantly from burial to burial depending on the topography, soil composition in the region, microclimate and surrounding vegetation. Consequently, the caves have excellent physical and chemical characteristics," says Shimron.
He investigated the properties of the materials that had fallen into the tomb and its ossuaries over the centuries. Shimron discovered that Caiaphas's cave was the only place where the nails could have been. A total of 25 tombs were checked.
"We also found small pieces of wood in the iron oxide rust on the nails. They were well preserved and completely fossilized. Therefore, this is an ancient tree, not accidentally or artificially attached to nails. In the rust and sediment on the nails, we also identified and photographed several microscopic bone fragments ", – the scientist notes.
For Dr. Shimron, a retired geologist who worked with the Israel Geological Survey, the evidence is compelling.
"I believe that the scientific evidence that nails were used to crucify someone is strong enough," the author emphasizes.
It is also important to note that crucifixion nails were previously considered powerful amulets. Therefore, the repentant Caiaphas could have left the nails with him, Yakubovich claims. He also says that the nails found would be enough to nail a human hand to the bar. The nails themselves could be bent at the ends to prevent the convict from freeing himself.
But Dr. Shimron believes that his discovery does not in any way connect the ancient nails with Christ.
"The evidence that the nails were used in the crucifixion is really compelling. But the only evidence of their connection to Jesus is that they were found in Caiaphas's tomb. Is there enough evidence? on assumptions ", – summed up Shimron.
The Israel Antiquities Authority (IAA) previously argued that the found nails had nothing to do with Caiaphas' tomb. The department decided not to change its position now, in the light of a new study.
"It seems that the nails mentioned were indeed found in one of the caves in Jerusalem dating back to the same period. However, a direct connection with this particular cave has not been proven. In fact, even if such a connection were found, we still cannot confirm with certainty that the burial place belonged to the high priest Caiaphas," the department said in a statement.
They also note that in the past there were many questions related to the arrangement of the cave, which was too simple and did not correspond to the higher social status of the priest.
Be that as it may, if the nails were indeed used in the crucifixion, it is a surprisingly rare find. There is currently only one undeniable example of a crucifix found in 1968. Then archaeologists discovered a heel bone with a nail driven into it.
The date of the beginning of the Great War has become known?
As our readers and visitors to many other sites and forums have already noticed more than once, in the past few months people around the world have begun to see some alarming, sometimes even completely wild and crazy dreams – atomic war, rain from asteroids, zombie invasion etc. Is it connected with the approach of something like that, or is it someone is inspiring people?
It is impossible to unequivocally answer this question, nevertheless, it can be assumed that if the world is waiting for a war, it means that if not every person on Earth, then many people will be somehow informed about this by some prophetic dreams.
A couple of days ago, one of the participants in the discussion on abovetopsecret.com shared a dream with interlocutors, which he rightly qualifies as prophetic. Since in this prophetic dream we are talking about the approximate date of the beginning of the Third World War, we offer it to the attention of our readers. So:
Good day all, I normally keep this stuff to myself as it's usually along the lines of Deja Vu, but as most of it is lining up with current events I figured I'd throw it up here. Take it as you will.

About the beginning or middle of last year I had an unusual dream. It lasted the entire night. It ran in chronological order and after each set I woke up. After going back to sleep the dream picked back up at where it left off.

The dream:

I was leaving a vehicle and walking towards a large, long building. I was walking through the parking lot towards it. A woman walked up to me and showed me a box, or frame with something important on it that I needed to see. I could not make out what it was. The moment froze and it was explained to me that what was on the frame was not important. The moment was the image that I needed to remember. That moment of standing in this parking lot, outside this building, with this woman presenting a frame or box for me to observe, this was a marker for me to know that the events to follow were about to start. I woke up and then went back to sleep.

I will make a note that this event happened in Oct of last year, 2019. I was taking a Class A driving course and had pulled the rig into the DMV parking lot for the test. I got out and started walking towards the building when the female instructor came out and met me in the parking and presented a clip-box with paperwork on it for me to read. That moment popped and I remembered the dream and knew it was that moment I had seen.

Returning to the dream. I was shown a series of events in succession as I was led through the streets. People were roaming the streets in protest and bewilderment. The elderly had been removed from society and placed into homes that were now off limits to anyone younger. No one could go in and see them. Throngs of people gathered around these homes demanding access but were denied. Resources grew scarce and a conflict arose between the young and the old. The elderly argued that they should be provided some of the few resources as they could not obtain it themselves due to their predicament. The young argued that all resources should be given to them alone as they were the future and had to survive. This is the second time I woke up.

After falling back asleep a voice spoke to me and said that Cannabis would be decriminalized at the Federal level. I was told this was the second marker for me to watch for. When this happened it would signal the beginning of the great war. I was told that this war, unlike the others, was not going to be about land or money or religious ideologies, but the strife between the young and the old. After this I woke up.

Upon going back to sleep, I saw a figure of a woman like a warrior on a field of flame and strife. She said each night she would return to the battle grounds.

Given recent events I figured I'd share. I don't completely get the whole strife between young and old causing a war, but who knows what tomorrow brings.
This dream is now being discussed in several forums, since in the summer of 2020 a bill was put to the vote in the US Senate to legalize marijuana at the federal level – now it can only be smoked in a few states. Voting was scheduled for September 18th, but when September 18th came, the Senate moved the vote to "post-election." Thus, the third and most important part coincided with the prophecy from the dream.
Only the story about young and old is not very clear. Some see it as a fight against a pandemic, during which older people in many countries were indeed locked in their homes. There is also an opinion that this part of the dream is allegorical. That is, the elderly are conservatives, republicans, and the young are liberals and democrats or, the elderly are the West and the United States, and the young are the recently reared China.
The author of the post finds it difficult to interpret. Nevertheless, a 2/3 dream came true and its last third is the legalization of marijuana in America. As soon as the bill is voted on, will the Great War begin?
Earth is threatened by asteroid collision a day before US elections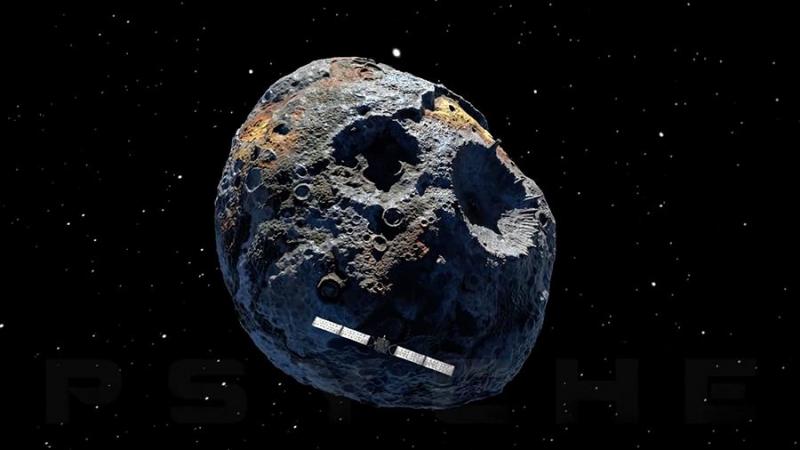 A refrigerator-sized asteroid could hit Earth a day before the US presidential election , which is scheduled for November 3. American astrophysicist Neil DeGrasse Tyson announced this on his Instagram page.
"Asteroid 2018VP1, a refrigerator-sized asteroid in space, is speeding towards us at over 25,000 miles per hour," he wrote.
At the same time, the scientist assured that there would be no particular harm from such a collision, since the asteroid is relatively small in size. According to Tyson, if "the end of the world comes in 2020, it is not the fault of the universe."
According to NASA, the probability that an asteroid will enter the Earth's atmosphere is 0.41 percent. It is expected to flyby at 384 thousand kilometers.
Asteroid 2018 VP1 was discovered on November 3, 2018. It belongs to the "Apollo" group – these are asteroids whose paths cross the earth's orbit.
No protection from dangerous asteroids
Humanity does not have the technical ability to prevent a large asteroid from falling to Earth. Currently, there are no such opportunities. The only means is to notify the population. However, we cannot predict where on Earth the asteroid will hit. The orbit and angles of entry into the atmosphere are determined with an error. It turns out that one asteroid can have a whole track from possible points of impact, which can stretch for half of the Earth.
The origin of life when an asteroid falls
Japanese scientists studying the origin of life on Earth simulated on an experimental setup the conditions that arise when an asteroid falls into the ocean. It turned out that with such an event complex organic compounds such as amino acids are formed in water.It turned out that the shock produces amino acids such as glycine and alanine, which serve as building blocks for proteins involved in many biological reactions.In the early stages of development on Mars, as on Earth, falls of meteorites and asteroids were common, and the formation of amino acids induced by impacts could well be the first step towards the origin of life, scientists say.
US presidential election
The US presidential election will be held on November 3. The current leader of the country, Donald Trump, is running for a second Republican term. His main rival is Democratic candidate Joe Biden. 
According to the data on the number of views in the past debate, Biden's speech was watched by 600 thousand more people than Trump.
Most states vote in whole or in part by mail. Earlier, Trump called Biden "the worst presidential candidate in history" and jokingly promised to leave the United States if he loses the election.