The Disclosure Project
The Disclosure Project is a nonprofit research project working to fully disclose the facts about UFOs, extraterrestrial intelligence, and classified advanced energy and propulsion systems. They have over 400 government, military, and intelligence community witnesses testifying to their direct, personal, first hand experience with UFOs, ETs, ET technology, and the cover-up that keeps this information secret. 
PROJECT BACKGROUND
[from the Executive Summary, Important Editorial Notice]
by Steven M. Greer, M.D.
Beginning in 1993, I started an effort that was designed to identify firsthand military and government witnesses to UFO events and projects, as well as other evidence to be used in a public disclosure. From 1993, we spent considerable time and resources briefing the Clinton Administration, including CIA Director James Woolsey, senior military officials at the Pentagon, and select members of Congress, among others. In April of 1997, more than a dozen such government and military witnesses were assembled in Washington DC for briefings with Congressmen, Pentagon officials and others. There, we specifically requested open Congressional Hearings on the subject. None were forthcoming.
In 1998, we set out to "privatize" the disclosure process by raising the funds to videotape, edit, and organize over 100 military and government witnesses to UFO events and projects. We had estimated that between $2 million and $4 million would be needed to do this on a worldwide basis. By August of 2000 only about 5% of this amount had been raised but we decided to proceed since further delay was deemed imprudent given the serious issues involved here. So beginning in August we began creating the Witness Archive Project and we set about the task of traveling all over the world to interview these witnesses in broadcast quality digital video format. Due to the severe limitation of funds, this effort was predominantly prepared by myself and a few other volunteers roughly from August 2000 through December 2000.

Beginning in late December 2000, I began editing over 120 hours of raw digital video testimony at home. I should note that I am a medical doctor and not an editor. Nevertheless, from late December 2000 until late February 2001 the 120 hours were reduced first to 33 hours of select testimony and then 18 hours of super-select testimony. The 33 hours of select testimony were dubbed to audiotape and transcribed resulting in approximately 1200 pages of testimony transcripts. In March and early April, 2001 I edited these transcripts into a readable form, which appear herein.
I must emphasize that this has been done under the most severe time and funding constraints, working 7 days a week and mostly 18 hours a day. And I thought the Emergency Department was tough!
I share this only so the reader will understand that these transcripts and other materials are very likely to contain errors. These include likely errors in proper names arising from the phonetic spelling of such names directly from transcribed audio tapes of testimony. I apologize in advance for these.
The transcripts (that appear in the Briefing Document) have only been altered to correct for a) length and b) grammar and readability. I have assiduously avoided changing the meaning of testimony at all times. Statements in brackets [ ] are for clarification. Statements in italics and brackets [ ] reflect commentary on my part and are followed by my initials, SG.
These materials are, as you can now discern, only the tip of the iceberg of what we have recorded on digital videotape. That is, from over 120 hours of testimony by over 100 witnesses we transcribed only 33 hours and then further edited materials down to a fraction of that amount. Moreover, the full archive represents the testimony of only 100 witnesses of the more than 400 identified to date. The edited testimony will be appearing in book form. A portion of it appears in The Disclosure Project Briefing Document and only small excerpts and summary bios of testimony appear in this Executive summary. We hope in the future to secure funding for a 5-6 part broadcast quality video documentary series to be made from the videotaped testimony we have as the impact of hearing and seeing these witnesses speak is very moving.
As you read this testimony remember that it is indeed only the beginning. The rest is up to you: Call and demand that Congress and the President and the leaders of other countries hold hearings into this subject without delay. These witnesses welcome a subpoena so that they may officially testify under oath to what they have experienced and said here. Indeed, the most revealing testimony waits to be seen since the deepest sources are refusing to come forward until protected through official Congressional hearings.
This then brings me to my last point: The witnesses who have given testimony to date are extraordinarily brave men and women – heroes in my eyes – who have taken great personal risks in coming forward. Some have been threatened and intimidated. All are risking the ever-present ridicule that attends this subject. Not a single one of them has been paid for his or her testimony: It has been given freely and without reservation for the good of humanity. I wish to personally thank them here and extend to them my personal, highest respect and gratitude.
Please, I implore you not to let this effort and their sacrifice be in vain. Help us place this matter in front of the public, the media, and our elected representatives so that the full truth may be disclosed, so that those Earth-saving technologies now classified may be released, and so humanity may enter a new chapter in its evolution as one of many people in the cosmos.
This summary is focusing on the testimony of important first-hand witnesses. We have thousands of government documents, hundreds of photographs, trace landing cases and more, but it is impossible to include them in a summary of this length. These materials will be made available for any serious scientific or Congressional inquiry.
Steven M. Greer, M.D. http://www.disclosureproject.org/
Campaign for Disclosure Witnesses Panel
On Wednesday, May 9th, over twenty military, intelligence, government, corporate and scientific witnesses came forward at the National Press Club in Washington, DC to establish the reality of UFOs or extraterrestrial vehicles, extraterrestrial life forms, and resulting advanced energy and propulsion technologies. The weight of this first-hand testimony, along with supporting government documentation and other evidence, will establish without any doubt the reality of these phenomena, according to Dr. Steven M. Greer, director of the Disclosure Project which hosted the event.
Note: Audio has been remastered in this version.
[youtube https://www.youtube.com/watch?v=lkswXVmG4xM]
On Wednesday, May 9th, 2001, over twenty military, intelligence, government, corporate and scientific witnesses came forward at the National Press Club in Washington, DC to establish the reality of UFOs or extraterrestrial vehicles, extraterrestrial life forms, and resulting advanced energy and propulsion technologies. The weight of this first-hand testimony, along with supporting government documentation and other evidence, will establish without any doubt the reality of these phenomena. DVD is available to order at:  http://www.DisclosureProject.org
UFOs – Secret Access
This is a good documentary about credible reports and investigations on unidentified flying objects.
This documentary features people who worked for the Department of Defense in the UK, it features high ranking Army personnel and other very credible people who's claims are backed up by radar confirmations and/or other witnesses sometimes numbering into the hundreds reporting the same thing at the same time. It is most definitely worth your time.
[youtube https://www.youtube.com/watch?v=iOVcTHvJMn8]
UFO FILES Russian Roswell
Full Documentary
The History Channel's UFO Files continues with its theme of worldwide 'Roswells', after bringing us Britain's Roswell, Mexico's Roswell and Texas' Roswell. This latest episode tells us all about the Russian Roswell
Kapustin Yar was the former Soviet Union's most sensitive air base,even exceeding America's Area 51 for the levels of secrecy that shrouded it. UFO Files claimed that it was to present never-before-seen footage of the base, reconnaissance photos and even a virtual tour of its hidden depths. Kapustin Yar was created as the site for the development of the Soviet Union's space program after the end of World War II. It lies over 500 miles south of Moscow and about 60 miles east of Volgograd, the former Stalingrad. These days it lies close to the Kazakhstan border, but back in those days, the base was deep inside Soviet territory. It was here that captured V2 rockets and the German scientists that created them were set to work with not only the single task of getting into space before the Americans, but also designing and testing new aircraft, missiles and other weapons systems. The base was deemed so secret that the nearby town of Zhitkur was emptied of its population and leveled because it was too close. In 1948, less than a year after the famed Roswell Incident, the base's radar operators picked up an unidentified object. At the same time,a fighter pilot flying close to the base had a visual sighting of a silver,cigar-shaped object. Reporting that he was being blinded by rays from the UFO, the pilot was ordered to engage with it and, after a three minute dogfight, a missile successfully brought down the object. It seems that the UFO fired some sort of energy weapon at the MiG and both craft crashed to the ground.
[youtube https://www.youtube.com/watch?v=3ekQK1Lsuu8]
Secrets of UFOs and Peenemünde
The exciting topic of UFO flights has long gained popularity. This is both the secrets of alien technology, and our understanding that we are not alone in the universe. That is why we are interested in the research of space agencies, aimed at the world of the Universe and the Earth.
Virtually nothing is known about UFOs, except for the sensational stories that exist on the brink of fiction. Not everyone believes in the plausibility of these stories, although they sincerely want everything to turn out to be reality. So what secrets does UFOs have and what is happening on Earth?
Since time immemorial, people have described the appearance of strange, human-like creatures. They flew to us in heavenly ships and brought their knowledge, shared their experiences. Almost all civilizations of ancient times took an example from aliens. People saw in them the gods who came to Earth to help find peace and harmony.
Residents of different tribes, as far as possible, sought to imitate the creatures that came from heaven. People changed the shape of skulls, built buildings similar to alien ships. They performed many other actions that would bring them closer to the image of the gods.
However, humans are as mortal as civilizations and ages themselves. Time passed with the secrets and knowledge of peoples. Today, the amazing past is reported only by cave paintings, ancient letters and drawings on the walls of temples.
UFO secrets lie on the surface so that people know that they are not alone and are developed cosmic civilizations.
Secret 1. Aliens have long been living on Earth. The assimilation of alien creatures and people has occurred. Thanks to this, humanity continues to evolve to this day.
Secret 2. UFO's are in the bowels of the Earth. This is confirmed by the results of archaeological excavations and geological explorations. Under the Earth are thousands of ships and burials of unknown creatures.
In some caves in different countries, skeletons completely different from people and animals rest. Subsequent analysis and reconstruction of the persons buried showed that these creatures are not human. Their origin is unknown, and the structure of the body is fundamentally different from the human.
Secret 3. UFO activity in the places of geological faults, where there is increased magnetic radiation (magnetic anomalies) and some other anomalous zones.
This may be due to the fact that aliens are studying the structure of the Earth and observe the growth of our civilization. However, the anomalous zones could have been created by aliens. It is possible that in these places a large base is disguised or something like that. This is just the smallest part of what we know about UFOs.
Secrets of Peenemünde.
Around the 30s, the embodiment of revolutionary ideas in the field of aircraft of an unusual design began. One of the prominent designers was Irman Mayer. He developed a device diagram in the form of a flying saucer, which had a ring-shaped screw in the center.
A curious scheme was aimed at protecting important parts of the device. This also made it possible to place a large number of guns on board, which was of no small importance. True, the design had a theoretical appearance and when it was embodied in reality, there were many technical problems. But this was precisely the beginning of the Peenemünde project.
Soon, the young but talented Irman Mayer drew the attention of Heinrich Zimmerman. The designer was literally obsessed with devices in the form of flying disks (those same UFOs), and unusual structures of engines of flying machines. Zimmermann really liked Mayer's theory and he hastened to invite him to his design laboratory.
I must say that Zimmerman was not disappointed in his decision and together with the inventors achieved a lot. If you search, you can find several photos with the hulls of aircraft developed by Zimmerman and Mayer.
Between 1942 and 1943, there were many statements in which eyewitnesses spoke about unusual designs in the form of basins, pancakes, plates, discs. In the middle if the "flying saucers" was a large transparent bulb. Mysterious devices were in the hangar of the Peenemünde training ground. Soon it was reported about the aircraft with a turbojet engine JUMO-004B, which had a speed of 700 km / h and had a landing speed of 60 km / h.
The only minus of this device was instability in flight. This was told by one of the prisoners of the concentration camp near the Peenemünde training ground. When the apparatus was tested in 1943, after a successful take-off, it turned over due to the influence of a side wind, subsequently fell and exploded. But who knows how the development of such flying structures was completed and whether this project found a productive completion.
Kidnapped by Aliens reveals UFO Technology and Secret Bases on Earth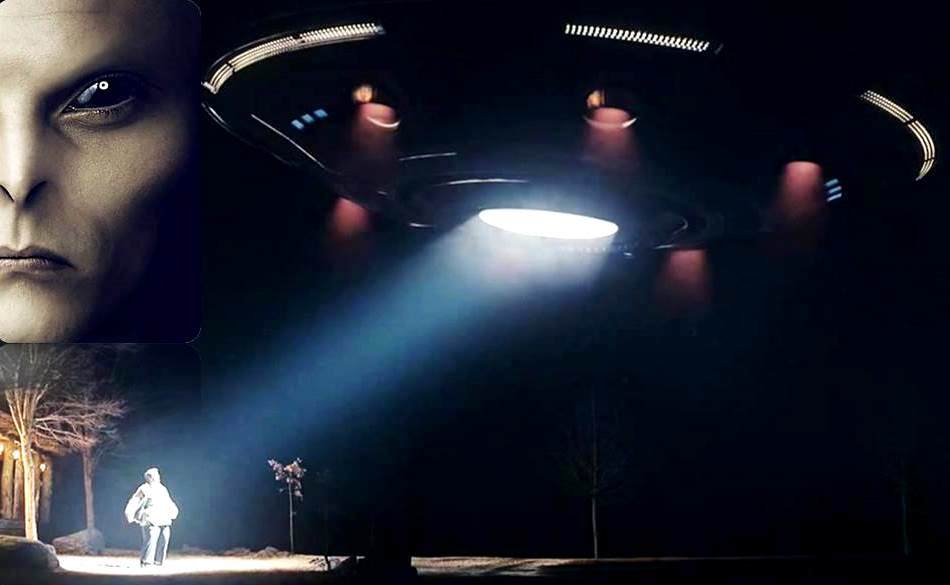 Alien experiencer Steve Boucher shares two incredible stories of close encounters with beings from other worlds that he had as a child and as a teenager. One night, a UFO blocked Steve and his father on the road and one of the alien beings took his father aboard the ship while another alien sat with Steve in the car for about 20 minutes, keeping him company until his father returned to the car.
Steve was around 4 years old at the time. His father confirmed the story in the following years, when Steve asked him, saying he "thought it was a dream". On September the 6th, Steve Boucher also told the story (with a live video call on Skype) and then later in a documentary video on You Tube, about his 1971 Catharines, a music band from Ontario (Canada) who was kidnapped by aliens. Steve and his band were abducted when they returned home from a concert.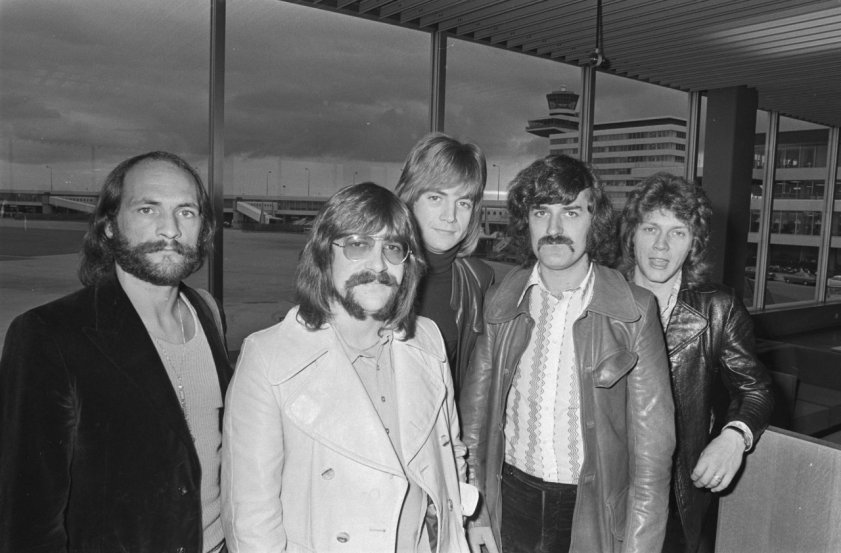 Four of them were brought aboard the aircraft, told to take off all their clothes and undergo a series of medical tests. Before taking off, the aliens told Steve that he would forget about the entire accident, which he quickly did, but later recalled it in detail through hypnosis. Thanks to Steve Boucher for sharing these fantastic stories with us.
UFO is taking off from a construction site in California
UFO sightings are still a topic to talk about and it is not just the ufologists who are responsible for disseminating them.
This time it was a security guard who recorded one in full takeoff. Douglas Benefield is a 48-year-old man who works in a California construction as a watchman.
During one night, he was watching the security cameras of the building when he saw a strange glow rising from the surface to the sky, stopping for a few moments before embarking on full speed flight, getting lost in the dark night.
Benefield recorded the incident on July 23, 2018 while he was working in the vicinity of Cathedral City.
He quickly sent the images to his eldest son, who didn't know how to answer what that thing was. Without giving more importance, he decided to leave things as they were and did not show the images to anyone else.
However, recently he found the video again and when he saw it again, he decided that he should share it to the world, so he decided to upload it to social networks.
As expected, the video went viral in a matter of days and, in addition, different media outlets echoed the news, passing them on different news.
Among the thousands of comments you can see how people are totally sure that it is not a drone or other flying object, because it makes impossible movements for our aircraft.
Several theorists also showed the possibility that it is an experimental ship made by the government.
Obviously, the skeptics also gave their opinion, ensuring that it was nothing more than the reflection of a vehicle or some laser coming from some building.
This last wave of opinions is what has attracted attention. It is incredible that, even today, people still cling to skepticism as if it were a religion.
They try to look for "logical or scientific" explanations, however far-fetched they may seem, leaving aside that more and more members of the scientific community are joining the line of ufology.
Despite all this kind of denial agenda that has been created around UFOs over the past year, we also do not claim that each sighting is an extraterrestrial spacecraft.
However, we must keep in mind all the possibilities, as NASA experts have declared, because they themselves are not 100% sure of what certain flying objects can be.
What's your opinion about it? Watch the following video, and let us know what you think in the comment box below.