UFOs: Disclosure Is Coming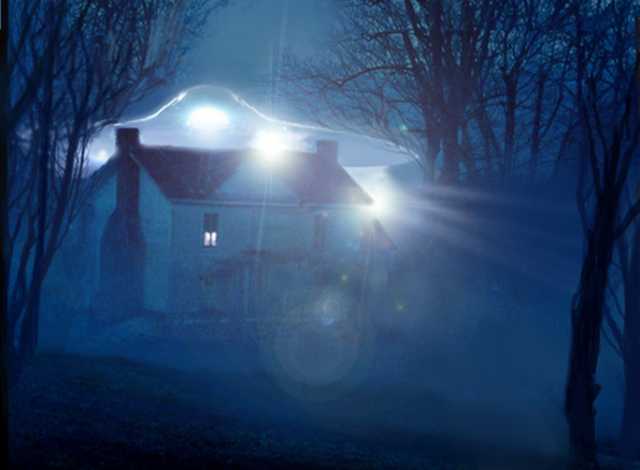 Disclosure is coming for the UFO world, or so we hope. Political activist Stephen Bassett, along with researchers and military witnesses, will tell their stories before former members of the U.S. House and Senate at the Citizens Hearing on Disclosure, starting at the end of April in Washington, D.C. They will testify about events and evidence that supports the idea that many people have of an extraterrestrial presence regularly engaging the human race. Their goal is to end the alleged ET truth embargo.
As controversial as UFOs and aliens are, the last time Congress held a hearing addressing the extraterrestrial issue was in 1968. How can that be? There are so many daily sightings around the globe, some telling of crafts that are stupendous in size.
What is probably the most well known UFO story is the Roswell Incident of 1947. A saucer, reportedly containing aliens, allegedly crashed on a ranch near Roswell, N.M. U.S. military personnel were sent to the crash site to gather all relevant evidence. The world was first told it was a crashed flying saucer, then the story was changed to it being a weather balloon, and then later, the public was told it was test dummies. It is one of the most publicized and controversial of UFO incidents.
Did you know there was a fleet of UFOs that flew over the White House on July 12, 1952? It's known as the "1952 Washington, D.C. UFO Incident," the "Washington Flap" or the "Washington National Airport Sightings." There were a series of reports from July 12 to July 29, 1952, over D.C. Yep, more than two weeks of UFO sightings over our nation's capitol.
A massive UFO was spotted by dozens of people over Stephenville, Texas, on Jan. 8, 2008. It was described as half a mile wide and a mile long. Some witnesses claimed to see military aircraft following the object, and others say they saw black helicopters flying at low altitude over their property after the sighting. There were reports of missing livestock and others claimed to have been threatened to keep their mouths shut about what they saw.
It's been reported that over 10,000 people witnessed the gigantic series of lights over the city of Phoenix, Ariz., in 1997. Known as the Phoenix Lights, even Fife Symington, the governor at the time, after making a joke of the situation at a news conference the following day, has since come out to say he, too, saw this huge "otherworldly" object.
These are only a few of the numerous sightings seen in the United States. Unidentified flying objects are reported daily all over the planet.
I feel witnesses are left without answers, baffled, confused and sometimes terrified. If they mention what they saw to anyone, they then have to prepare for the potential ridicule of being told they are fools, nut cases, real wackos, and left alone to deal with something that may have changed their lives forever.
When a gun is found in a school locker or an unmarked box is seen in the middle of a highway, it can make national news, and result in full blown investigations. But when a massive, silent machine glides in the air over one of our cities or suburbs, and it's reported to be the size of four football fields and seen to reach speeds from 0-3000 mph in an instant — as was reported in Stephenville, Texas, the same national news coverage does not exist. And if there are investigations, which I sure hope there are, there is no mention of them.
It is always interesting to hear the different theories of what these crafts are in the sky. Some people claim these UFOs are our military testing new top secret aircraft. I have heard others say they are some other country's military aircraft.  Witnesses, like myself, want to know what these objects are in the sky. Since we get no definitive answers, our next question seems to be, "Why are you not telling us?"
If the day comes that you see a massive vehicle flying over your head that is completely silent and the size of four football fields, or you see many strange lights that hover in the sky changing directions at angles we are not used to seeing and then shooting out of sight at speeds we are not used to seeing, you, too, may ask these same questions and feel frustrated that no acceptable answers are forthcoming.
One of the many theories suggesting extraterrestrial visitation is that they created us and are watching our progress. A theory I really enjoy related to this idea is the Intervention Theory by Lloyd Pye. It speaks of an intelligence behind the design of Earth.
Another theory out there is they are visiting and mining our planet for minerals.  Others have speculated that we already have different treaties with the aliens. One of those alleged treaties allows them to study us, which includes continuous abductions of people and animals. In return, it is said they are to give us technology, medicines, or knowledge. Scary, eh?
It is thought by some, myself included, that if we were all privy to knowing that ETs exist, we could cure every disease, mental disorder and energy problem, because it is thought the alien visitors have these answers.
I believe disclosure will tell us who we are as humans and what our role is in the universe. I also believe we humans are ready to handle the truth of these other beings.
Good luck to those attending the Citizens Hearing on Disclosure speaking out about what you and many countless others have witnessed in the sky. I am quite sure the day will come when your efforts and courage will be acknowledged by the masses.
Extraterrestrial Life Report Revealed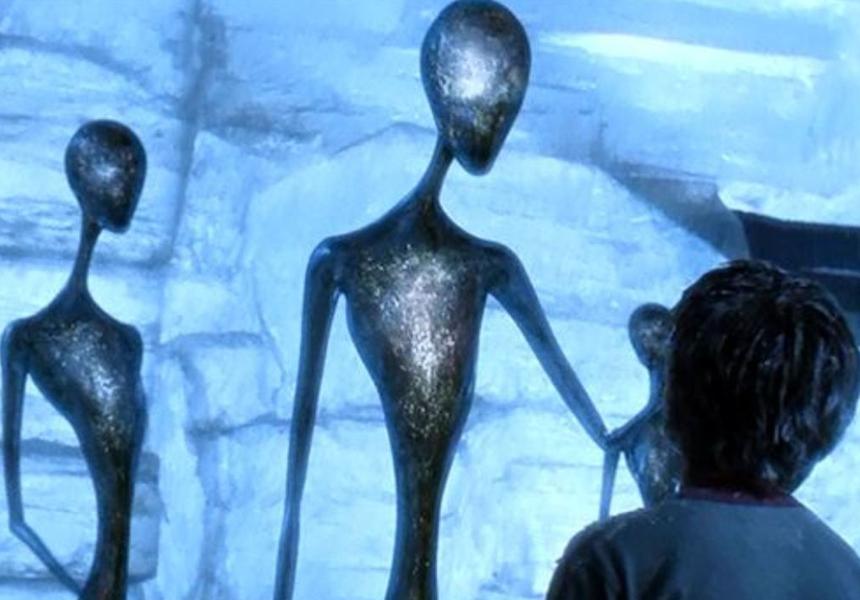 An international team of astronomers has presented official data on the results of a massive search for space radio signals, which could be evidence of the existence of extraterrestrial life.
The studies were conducted using the largest radio receiver in the world – the observatory in Green Bank (USA). According to EurekAlert, the study was conducted by Breakthrough Listen, based at the University of California at Berkeley. A report on the results was announced at the annual meeting of the American Association for the Advancement of Science.
A team led by graduate student at the University of Pennsylvania, Sofia Sheikh, used a method called transit photometry. It allows one to detect extremely small deviations in the spectrum of visible light when a cosmic object passes between us and any star. This method is widely used to search for exoplanets. In this case, astronomers analyzed information obtained using Parkes radio telescopes in Australia and Green Bank in the United States. They searched for radio signals from the 20 closest stars in the so-called C-band – these are radio waves with a frequency of four to eight gigahertz.
"There has been a lot of talk about this region before, but there has never been a targeted search in it," Sofia Sheikh explains."
If other civilizations had telescopes like ours, they would know that there are planets in the solar system that block the light of the star, and they'd even know that life exists on Earth. That's how we discovered thousands of other exoplanets, so we can assume that this is how other intelligent species find planets. And if they know that we are here, they can give us a signal."
However, as follows from the report, the Sheikh and her team have not yet found any technical radio signals that could indicate the existence of an extraterrestrial civilization. Nevertheless, the analysis made it possible to reduce the scope of the search, which will be continued.
"We didn't find any aliens," said Andrew Simon, Breakthrough Listen chief researcher, at a media briefing. "
But we must bear in mind that we have set very strict restrictions on the presence of technologically advanced extraterrestrial species in the galaxy – within the radio frequency spectrum of 4-8 gigahertz. the results will allow those who wish to improve the experiment to climb another step. " We add that in the framework of the project, astronomers directed the telescope to each star for five minutes, and then for the same time took it aside. Then the process was repeated twice more.
As a result, hundreds of radio signals were caught that were initially identified as inexplicable. However, they nevertheless found an explanation. In most cases, these were terrestrial radio interference, and in four cases the "alien" signals turned out to be signals from flying artificial satellites.
According to the study, Breakthrough Listen published almost two petabytes of data. In June last year, a petabyte of data received from radio and optical telescopes was also published. The amount of information is so great that researchers called on the public to look for along with them data on potential signals from intellectually developed civilizations.
Underwater Portal Near Malibu
Six years ago, Maxwell, Dale Romero, and Jimmy Church from the Fade to black program of the American radio station Dark Matter discovered a gigantic underwater portal off the coast of Malibu, California. 
The structure is located under water at a depth of 450 meters, and the lower part of the underwater portal reaches a depth of 700 meters. The portal, respectively, has a height of 250 meters and is located more than ten kilometers from the coast of Malibu. To date, there is no information about the purpose of the structure, who built it or who manages it.
Gigantic underwater portal
The "roof" of the underwater portal has dimensions of 2200 x 4000 meters, while it clearly visible columns indicating the entrance. The distance between the input columns is 836 meters, and their height reaches 192 meters. In this way, the entrance gates provide space for huge vehicles or structures such as the double-sized Eiffel Tower. According to ufologists, the underwater portal may well be the underwater base of UFOs.
True, UFOs seem to be very dubious candidates for such a huge complex. An alternative is the version of the earthly origin of this complex, which can be operated by the US military. An alternative is the China Lake Naval Base, located in the middle of the Mojave Desert in the USA, which can be connected to the underwater portal with a secret underground base and communications. Also known as a possible link is the Naval Underwater Center, located in Hautron, a town on the way from Las Vegas to Reno.
The construction of such an underwater base or underwater portal requires the solution of enormous technical problems. It is possible that the complex, existing for millennia, was accidentally discovered by the American military, and now they use it for their own purposes. This is the only option, because if the United States would build this structure on its own, it would certainly be noticed, because it would require a large amount of technical equipment, and it would be hard not to notice the activity in this place. True, it was suggested that the construction of the facility could be, for example, during the Second World War. But nevertheless, the "version of the construction" of the underwater portal is very doubtful, and there is no evidence for this.
The meaning and purpose of the underwater portal
Suppose an underwater portal is actually operated by the US Army and Navy. But then what is its purpose? The dimensions of the complex suggest a huge base, inside which you can hide vehicles, buildings and much more. And this underwater portal could be connected to both of the bases mentioned above. It has long been rumored that all of the United States are dotted with underground tunnels, and that all military bases are connected in this way to each other.
Unfortunately, there is no real evidence in the public domain of the existence of such tunnel systems and deep underground military bases (DUMB), and therefore everything remains at the level of rumors and hypothetical assumptions. Moreover, the cost of building such tunnel systems would reach trillions of dollars. And trillions, even in the secret budget, are almost impossible to hide. But back to our construction. An underwater base or underwater portal at a depth of 450 meters would keep secret the secret work and groundwork of the US Navy. On such a basis, new technologies could be developed, such as weapon systems, submarines or military technologies unknown to us. Such research projects could be funded from the black budgets of the US defense budget.
The mystery of the mysterious underwater portal near Malibu could be easily solved with the help of a diving expedition, which could carefully examine the complex using an underwater vehicle. But such an underwater expedition requires the permission of the American government, and the question of whether such permission will be granted remains unanswered.
For decades, the US population has been confident that the US government is hiding extraterrestrial technology from the public. After the Roswell incident and the rather clumsy attempts of the US military to explain it, skepticism about confidence in the government among US citizens has intensified, and over time it does not become smaller.
Particularly strange in recent years, the statement by US President Donald Trump, who stated that he did not believe in aliens and did not have any data about them, could have seemed especially strange. The Americans immediately decided: Lying! Rumor has it that when taking office, each new US president receives a secret book from his predecessor, which should contain all important state secrets. True, so far no US president and senior White House official has deigned to confirm.
Nimitz Carrier Technician Reported Meeting with Tic Tac UFO and Massive Greenish anomalies
A naval technician who was aboard an E-2 Hawkeye aircraft supporting F-18s sent to intercept the Tic Tac UFOs seen on the Princeton radar system spoke about this meeting.
The technician stated that he could see Tik-Tak from the window of his plane, which was flying at about the same height.
He also told Bati about the non-disclosure agreement that he and the other passengers on the plane were supposed to sign after the incident.
"It was not a completely voluntary process, it was rather" sign it and never talk about what you saw, "he explained.
Davy Beati also said that he spoke with a second witness who saw some people boarding the Princeton to collect all evidence of the meeting.
Massive greenish UFOs flying through space continue to arrive
Meanwhile, greenish anomalies were noticed during the live broadcast from cameras installed on the ISS.
One unidentified flying object leaves the Earth's atmosphere, while the second object appears to remain stationary near the International Space Station.
These strange anomalies keep coming and no one knows what they can be.