UFOs: Disclosure Is Coming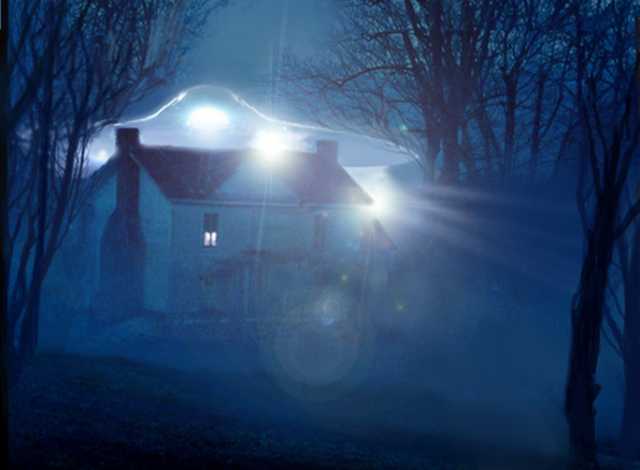 Disclosure is coming for the UFO world, or so we hope. Political activist Stephen Bassett, along with researchers and military witnesses, will tell their stories before former members of the U.S. House and Senate at the Citizens Hearing on Disclosure, starting at the end of April in Washington, D.C. They will testify about events and evidence that supports the idea that many people have of an extraterrestrial presence regularly engaging the human race. Their goal is to end the alleged ET truth embargo.
As controversial as UFOs and aliens are, the last time Congress held a hearing addressing the extraterrestrial issue was in 1968. How can that be? There are so many daily sightings around the globe, some telling of crafts that are stupendous in size.
What is probably the most well known UFO story is the Roswell Incident of 1947. A saucer, reportedly containing aliens, allegedly crashed on a ranch near Roswell, N.M. U.S. military personnel were sent to the crash site to gather all relevant evidence. The world was first told it was a crashed flying saucer, then the story was changed to it being a weather balloon, and then later, the public was told it was test dummies. It is one of the most publicized and controversial of UFO incidents.
Did you know there was a fleet of UFOs that flew over the White House on July 12, 1952? It's known as the "1952 Washington, D.C. UFO Incident," the "Washington Flap" or the "Washington National Airport Sightings." There were a series of reports from July 12 to July 29, 1952, over D.C. Yep, more than two weeks of UFO sightings over our nation's capitol.
A massive UFO was spotted by dozens of people over Stephenville, Texas, on Jan. 8, 2008. It was described as half a mile wide and a mile long. Some witnesses claimed to see military aircraft following the object, and others say they saw black helicopters flying at low altitude over their property after the sighting. There were reports of missing livestock and others claimed to have been threatened to keep their mouths shut about what they saw.
It's been reported that over 10,000 people witnessed the gigantic series of lights over the city of Phoenix, Ariz., in 1997. Known as the Phoenix Lights, even Fife Symington, the governor at the time, after making a joke of the situation at a news conference the following day, has since come out to say he, too, saw this huge "otherworldly" object.
These are only a few of the numerous sightings seen in the United States. Unidentified flying objects are reported daily all over the planet.
I feel witnesses are left without answers, baffled, confused and sometimes terrified. If they mention what they saw to anyone, they then have to prepare for the potential ridicule of being told they are fools, nut cases, real wackos, and left alone to deal with something that may have changed their lives forever.
When a gun is found in a school locker or an unmarked box is seen in the middle of a highway, it can make national news, and result in full blown investigations. But when a massive, silent machine glides in the air over one of our cities or suburbs, and it's reported to be the size of four football fields and seen to reach speeds from 0-3000 mph in an instant — as was reported in Stephenville, Texas, the same national news coverage does not exist. And if there are investigations, which I sure hope there are, there is no mention of them.
It is always interesting to hear the different theories of what these crafts are in the sky. Some people claim these UFOs are our military testing new top secret aircraft. I have heard others say they are some other country's military aircraft.  Witnesses, like myself, want to know what these objects are in the sky. Since we get no definitive answers, our next question seems to be, "Why are you not telling us?"
If the day comes that you see a massive vehicle flying over your head that is completely silent and the size of four football fields, or you see many strange lights that hover in the sky changing directions at angles we are not used to seeing and then shooting out of sight at speeds we are not used to seeing, you, too, may ask these same questions and feel frustrated that no acceptable answers are forthcoming.
One of the many theories suggesting extraterrestrial visitation is that they created us and are watching our progress. A theory I really enjoy related to this idea is the Intervention Theory by Lloyd Pye. It speaks of an intelligence behind the design of Earth.
Another theory out there is they are visiting and mining our planet for minerals.  Others have speculated that we already have different treaties with the aliens. One of those alleged treaties allows them to study us, which includes continuous abductions of people and animals. In return, it is said they are to give us technology, medicines, or knowledge. Scary, eh?
It is thought by some, myself included, that if we were all privy to knowing that ETs exist, we could cure every disease, mental disorder and energy problem, because it is thought the alien visitors have these answers.
I believe disclosure will tell us who we are as humans and what our role is in the universe. I also believe we humans are ready to handle the truth of these other beings.
Good luck to those attending the Citizens Hearing on Disclosure speaking out about what you and many countless others have witnessed in the sky. I am quite sure the day will come when your efforts and courage will be acknowledged by the masses.
Full Disclosure: Navy Commander Details His Bizarre UFO Encounter
A retired Navy Commander released his official statement about that one time he had a UFO encounter, witnessing a bizarre craft rising out of the ocean and flying past his plane.
On February 10, 1951, Navy pilot and officer Graham Bethune, along with his crew, was flying in a mission from Iceland to Newfoundland.
While finishing the mission, they experienced something rather inexplicable. This event marked the whole life of the ex-Navy commander and the rest of the crew as well.
Namely, the members of the mission noticed a bizarre light on the ocean's watery surface around 300 miles from Newfoundland.
These lights were so eminent and scattered throughout a large area hence the men felt like they were flying over a city.
During the Disclosure Project Conference in Washington DC in 2001, ex-commander Bethune explained his weird  UFO encounter.
"As we approached this glow it turned to a monstrous circle of white lights on the water. Then we saw a yellow halo, small, much smaller than whatever it was launched from, about fifteen miles away."
In only a matter of seconds, the gleaming UFO equaled their altitude. Thus, Bethune had to free the autopilot and draw the plane's nose down in order to dodge a crash. But soon, the object shifted going towards them.
"As the UFO approached my plane and flew alongside it, we could see the domed craft which had a corona discharge," he said.
At the same time, certain plane instruments started failing due to the powerful electromagnetic disruptions the UFO generated.
The plane had 31 passengers, a psychiatrist and of course, the crew aboard. All of them watched as the event was unrolling.
As soon as the plane landed, the witnesses were questioned and pressured on signing a non-disclosure form. Their testimonies, however, were upheld by radar data from an Air Force station in Goose Bay, Labrador.
Do you believe Mr. Bethune and his crew really experienced a true UFO encounter? Tell us your opinion.
Will Vladimir Putin Disclose Alien Presence?
A couple of major news outlets today tossed up headlines saying Vladimir Putin is about to disclose the reality of alien presence on earth. A potential Putin UFO disclosure statement would be world-changing.
The claim comes from the Paradigm Research Group founder, Stephen Bassett. Bassett is a US lobbyist on the issue of alien disclosure (he's the only one).
If I had two minutes with Putin, my only question would be why do you not tell people about the ET presence. I believe Vladimir Putin is well aware of the ET presence. ~Stephen Bassett in a Russian Network TV interview.
Essentially, Bassett believes a global gag order keeps world leaders from disclosing the truth about aliens and UFOs.
Where's the Evidence?
I went over all the news articles I could find regarding this revelation and there's not as much interesting to it as I'd hoped.
Bassett traveled to Russia hoping to convince Putin to disclose what he knows, if anything, about aliens. He never actually got to speak to Putin though. He only had an interview with a Russian television network where he explained his beliefs.
Unfortunately, regardless of what Vladimir Putin knows, there's nothing in Bassett's interview to suggest he might be considering any type of UFO disclosure.
Putin UFO Disclosure?
So what might Putin know about UFOs?
Well, he sure as hell knows more about what's going on than I do. The Russian interest in possible extraterrestrial technology is unquestioned. If there was anything going on, Putin would be one of the first to be grabbing the intel.
I believe Vladimir Putin is well aware of the ET presence. ~Bassett
Whether it happens or not, once one leader spills the beans it's likely that more will follow. I'd love for Putin or Trump to come out and say, "yes aliens are visiting us and here's proof." It's highly unlikely though. There's always the possibility that our world leaders don't even have proof.

Perhaps one day this will be the image with the headline: "Vladimir Putin provides proof of alien involvement on Earth"
Conclusion
The articles I found touting the Putin UFO disclosure seem to really be reporting the beliefs of a specific researcher. But it turns out, he doesn't have any real information about Putin's intentions.
I would still be cool though if he said something. It's fun to think about. I'll keep hoping that one day it happens.
Mysterious underwater object link to 'Tic Tac' UFO sighting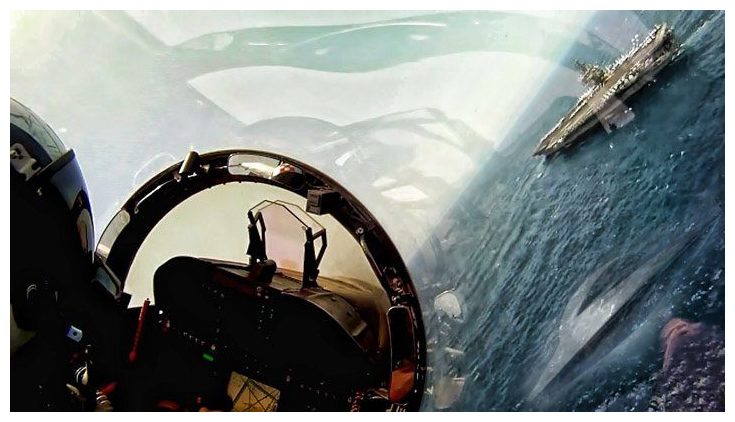 Remember that undated report on the Nimitz UFO incident discovered by a news team in Las Vegas?
Not only did it detail the capabilities of the supposed alien craft, it also hinted at another mysterious object encountered by a different pilot during the training exercises: Something huge and submerged beneath the waves encountered by a Navy fighter pilot.
The details are vague, but they certainly deepen the mystery of what happened off the coast of San Diego.
According to the report (turn to page 6), a Lt. Col. was doing a Function Test Flight (a test to see if the plane was fully functional after being repaired) when he was asked to go check out an "unidentified airborne contact," along with two other pilots.
He was asked if he had any ordnance (weapons) on board, to which he replied no.
Officials say this was a strange question; no air controller had ever asked him that when dealing with an unknown contact situation.
Soon after, he came close to the coordinates of the unknown object and was told to "skip it" and head back by the controller.
Instead, the Lt. Col. decided to go check it out.
What he found was a "disturbance" in the water between 50 and 100 meters in diameter that was close to a round shape.
It created a large area of frothing white water, and reminded the pilot of "something rapidly submerging from the surface like a submarine or a ship sinking."
Soon after, he looked toward the area again and found no trace of the disturbance or any craft near the spot.
According to the report, the disturbance may have been caused by an AAV that was 'cloaked' or 'invisible to the human eye.'
The report came to light roughly a month ago when it was published by I-Team, a Las Vegas investigative news team that covers everything from crime to local events.
It's still unclear whether the document is authentic, but if it is, it's one of the most persuasive pieces of evidence for modern UFOs.