Sometimes, ufologists themselves become part of paranormal activity. Some of them report that a poltergeist has appeared in their home, they have seen UFOs and other strange things that happen after they themselves have started dealing with the paranormal and ufology.
Such phenomena may have happened to them before, but they simply did not pay attention to them, considering them to be commonplace. Or, they didn't notice anything strange about them.
One way or another, something similar is happening to American ufologist Nick Redfern (Nick Redfern) who, among other things, writes articles for the Mysterious Universe website. In March 2018, he said, he personally saw the mysterious "black helicopters" phantoms that most often appear where UFOs fly.
These helicopters are thought to belong to a US secret intelligence agency that "cleans" UFO landing sites from evidence of their presence and / or accompanies alien ships on their flights above Earth.
Nick Redfern says:
"I was working on a site article the same day when I heard noise from a helicopter propeller through the window. At first glance, it was not unusual. Here in Dallas, Texas, helicopters fly regularly. Mainly when police chase a car thief or a car accident.
However, after a few minutes I realized that the noise from the helicopter was still as loud as it was at the beginning. It did not fly away, but at one point he turned right over my house. Besides, the noise was quite loud, that is, this helicopter was flying very, very low.
Curiosity overwhelmed me… I quit my job and went outside. When I opened the door to the house I saw … First, not one helicopter, but two. They were just very close to each other. At the same time, they were not moving in a circle above the houses, but were literally hanging just above the building where I live, at an almost risky height.
I immediately saw that these helicopters had no identification markings and were completely black.
For more than half a century, black helicopters have been an essential part of ufology. They are also suspected of being abducted with UFOs, inflicting mysterious animal deaths, so-called cattle mutilations, and even not really helicopters, but just a visual shell covering alien ships.
In my case, I was sure that these were real machines made of metal and bolts. And since they seemed very strange and had no markings, I decided to take some pictures of them.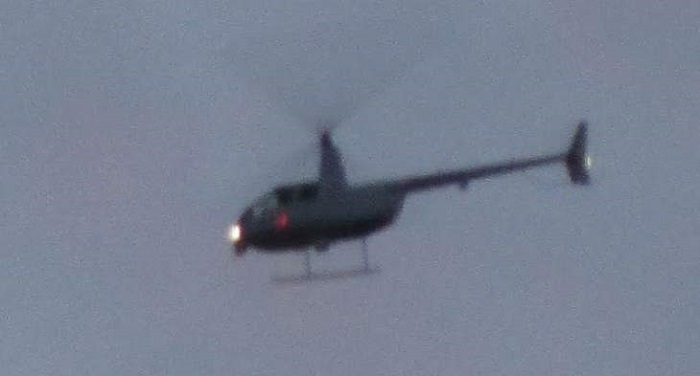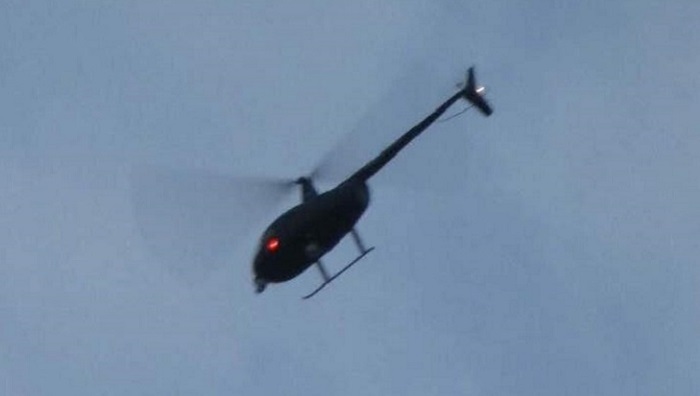 It is very difficult to logically explain the presence of two black helicopters without markings at this place at the same time. No police sirens were heard, ie there were no road accidents. At first glance, it looked like they were just circling just above a certain house, but for no purpose.
After taking the pictures, I decided to give them a signal and showed them two middle fingers at once. And … after about 20 minutes, the two flew out of here somewhere south.
Later, a friend of mine who works at the Ford Hood military base was able to identify the brand of helicopters in the photo, saying that it was exactly the "Robinson R44" (Robinson R44). When I became interested in these helicopters, it turned out that helicopters of this brand had been in operation since 1992.
They have often been sold to other countries, including Bolivia, Mexico and even Russia. They are used both in the army and in the work of the police.
In addition, it was on these helicopters that my friend and I saw a "nose" wart, which in his opinion was a special optical and thermal device. All in all, it was another very strange day. "
Why these black helicopters flew in this area and what they were looking for above the ufologist's house, Redfern never found out. During the observation of the helicopters, the ufologist did not notice unusual phenomena such as UFOs, strange creatures, etc.