U.S. Religious Groups Generate More Money than Microsoft and Apple Combined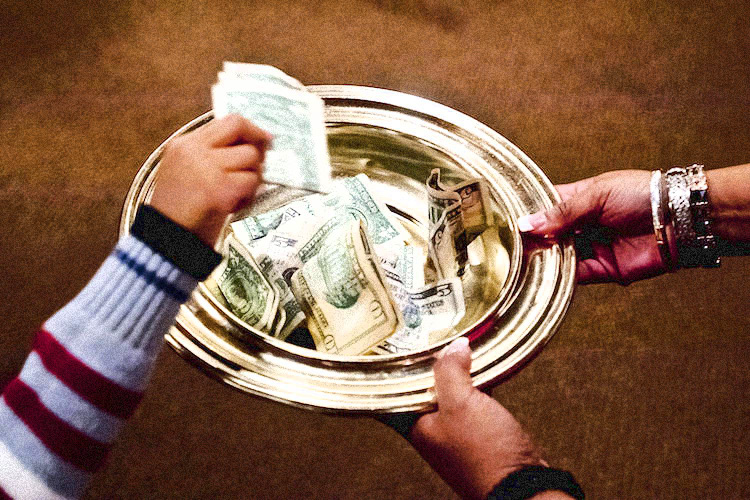 Since the founding of the country, religion of some type has always played an active role in the lives of a majority of Americans. Although religious faith is on a long-term downward trend while secularism is on the rise, about 70.6% of Americans still identified as Christian in 2014, while 5.9% had "Non-Christian faiths" such as Judaism or Islam, according to Pew Research Center. These numbers mean that over one in four Americans believe in some form of non-atheistic religion.
Much research has been done into the community impact of religion. Sometimes, religion is used as an excuse to engage in a number of terrible things such as violent extremism or child abuse. This is both historically as well as contemporarily true, however there is a great deal of good that religion is a catalyst for as well, such as volunteer work, greater civic engagement, and welfare. The authors of the study recognize this and understand that "while bad news makes news, both sides are important to understand clearly."
In a 2016 study entitled "The Socio-economic Contribution of Religion to American Society: An Empirical Analysis", Melissa and Brian Grim from Georgetown University and the Newseum Institute set out to determine the cost and contribution that religion has for American society.
Under conservative estimates, faith-based organizations were found to generate roughly $378 billion per year. Being more than a third of a trillion dollars, that number actually accounts for more than the global revenue of both Apple and Microsoft combined.
When including businesses with religious roots, the number increases to roughly $1.2 trillion annually, while more liberal estimations which also include household incomes of religiously affiliated Americans put the total annual revenue of religious-based organizations at approximately $4.8 trillion, which is about a third of America's Gross Domestic Product (GDP).
"We believe that our second estimate of $1.2 trillion is more reasonable as it takes into account the value of the services provided by religious organizations and the impact religion has on a number of important American businesses" say the authors. Although, assets of religious groups were still not taken into account for this measurement.
After conducting their analysis, the study authors found that combined revenue from the country's five largest religiously affiliated charities adds up to just under $38 billion. These include the Lutheran Services in America, Young Men's Christian Association (YMCA), Catholic Charities, Salvation Army, and Habitat for Humanity.
However, religion is also quickly becoming one of the nation's largest tax-free industries as reports have estimated that Christian media alone accounts for about $3.6 – $6.8 billion conservatively.
"In 2003, research estimates put the market for religious publishing and products at $6.8 billion and growing at a rate of nearly 5 percent annually. This market is subdivided into three categories: books (the largest segment, with $3.5 billion in sales and a 7 percent growth rate); stationary/giftware/ merchandise (sales at $1.4 billion and a 4.5 percent growth rate); and audio/video/software ($1.4 billion in sales and flat)"
According to Statista, the sales revenue of religious books peaked at over $17 billion in 2007 before dropping to $10.73 billion by 2017, making previous estimations of $3.5 billion pale in comparison.
After putting all of the data together, the study authors concluded that under the most conservative possible estimate, religion's $378 billion annual contribution can be broken up into five categories: healthcare ($161 billion), local congregational activities ($83.8 billion), education (such as catholic schools, $74 billion), charities ($44.3 billion), media ($0.9 billion), and food ($14.4 billion).
The study authors also conclude that local religious congregations "provide a significant level of community and social services beyond those provided through religious organizations set up to specifically provide health care, education and charity."
Religion is clearly a very prominent and influential segment of our American life and economy. As it does commit a great number of Americans to do good things for others, there is also a danger that it will increasingly become a tax-free media/outreach business model, rather than a faith and charity model where it would be able to do the most good.
About the Author
Phillip Schneider is a student and a staff writer for Waking Times.
This article (U.S. Religious Groups Generate More Money than Microsoft and Apple Combined) was originally created and published by Waking Times and is published here under a Creative Commons license with attribution to Phillip Schneider and WakingTimes.com. It may be re-posted freely with proper attribution, author bio, and this copyright statement.
Transhumanism: An implantable biochip for detecting COVID-19 could hit the markets by 2021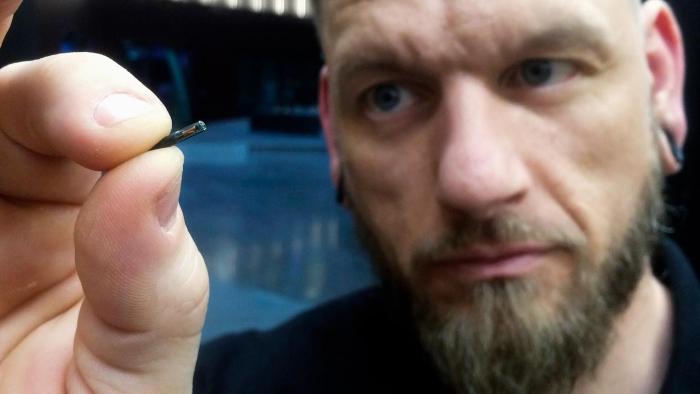 Like gravity, which was unknown before Newton, although it was in plain sight, there has been a scientific discovery for many years with a huge, colossal destructive potential for humanity. This potential is so immense that the largest war machine on the planet immediately used its resources to seize this discovery and gain complete control over it.
In 2010, Canadian scientist Derek Rossi unexpectedly and accidentally made a revolutionary breakthrough: he found a way to "reprogram" molecules that carry genetic instructions for the development of cells in the human body, not to mention all other biological life forms.
The molecules in question are called "messenger ribonucleic acid" or mRNA. The newly acquired ability to rewrite instructions in these molecules has radically changed the course of Western medicine and science, but most surprisingly, no one but DARPA barely noticed. Meanwhile, in an interview about his discovery, Derek Rossi said: 
"The real important discovery here was that from now on you can use mRNA as you see fit. Now, if you put it in cells, then you can make mRNA express any protein in cells, which is a huge scientific achievement. "

Derek Rossi
The achievement was really so great that in 2014 Rossi, despite the fact that he was the founder of his own company Moderna Inc., was honorably retired and is now following his invention as a "hockey daddy". This happened, apparently, because immediately after the miraculous discovery of Rossi, Moderna Inc., together with an obscure private investment company Flagship Pioneering, attracted almost half a billion dollars in federal money, which went to the development of vaccines based on the new technology. Probably, Dr. Rossi is now terrified, although he is now far from the first to be terrified and will not be alone. 
It all started with the fact that back in 2006, DARPA initiated the PHD program – the program for the identification of viral pathogens of the upper respiratory tract, the full name is Predicting Health and Disease ( PHD), which led to the creation of a separate BTO Office in DARPA DARPA – DARPA Biological Technologies Office (BTO). And in 2014, BTO DARPA launched its IVN program (In Vivo Nanoplatforms), which can be translated as "living nanoplatform" or, more precisely, "nanoplatform working in a living cell". This is how a new miracle of biology and medicine appeared, which is called "hydrogel".
Hydrogel is a nanotechnology whose inventor boasted that "if [it] can be implemented, with FDA approval , consumers will be able to implant intracellular sensors to measure glucose, oxygen and lactate levels." … The new material, similar to contact lenses, requires a special injector to be inserted under the skin, after which it can transmit light digital signals over a wireless network such as 5G.
And then there were only two inventions left to add: mRNA controlling the behavior of the organism and the very same hydrogel as a substrate carrying mRNA . Together, both inventions open up a  nightmare of possibilities. Perhaps this is the first real step towards full-fledged transhumanism.
Transhumanism is a philosophical concept, as well as an international movement that supports the use of the achievements of science and technology to improve the mental and physical capabilities of a person in order to eliminate those aspects of human existence that transhumanists consider undesirable – suffering, disease, aging and death. Transhumanists study the possibilities and consequences of using such technologies, the dangers and benefits of their use, including the idea of ​​convergence of biological, information, cognitive and nanotechnologies.
This is how a new private company came into being, specifically set up to promote this combined technology that allows remote control of biological processes and opens the door to the potential manipulation of our biological responses. It is called Profusa Inc  and its operations are funded by the millions from the NIH ( US National Institutes of Health )  and DARPA (Defense Advanced Research Projects Agency).  And already in March 2020 Profusa Inc. unbeknownst to everyone, it was at the top of the crowded COVID-19 market, where it announced an injection biochip for the detection of viral respiratory diseases, including COVID-19. 
At the moment, the most promising vaccine against COVID-19 is mRNA-1273, which belongs to Moderna Inc. However, Moderna Inc. Is, in fact, a company created  with DARPA money. The brainchild from DARPA / Moderna Inc -Profusa Inc.is promoting its miracle biochip to the market. At the same time, the only obstacle for the mRNA-1273 vaccine today is the delivery system of the desired mRNA into cells.
Somehow and so miraculously, a subsidiary of Profusa, also funded by DARPA, simultaneously with the development of a vaccine by other companies, is launching on the market biochips based on hydrogel and photosensitive sensors, which are expected to receive accelerated approval from the Office of Sanitary Inspection of Quality Food and Drug Administration by early 2021. In this case, it is obvious and most likely that Moderna Inc. will choose exactly its brainchild as a platform for the deployment of the coronavirus vaccine. But this platform, judging by what Dr. Rossi said, is capable of not only delivering mRNA to cells, but also remotely changing our DNA. 
Trump said the US has weapons systems that no one knows about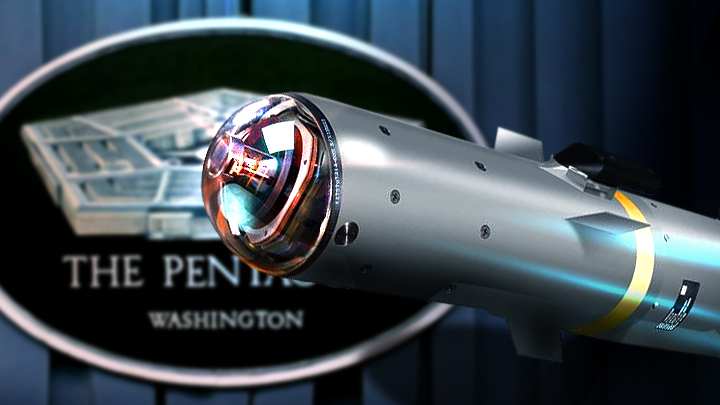 The United States has weapons systems that no one knows about. American President Donald Trump told this to reporters on Thursday before leaving for Michigan.
The head of state was asked to comment on the allegations from the upcoming book by American journalist Bob Woodward, 'Rage'. The book is based, among other things, on 18 of Woodward's exclusive interviews with Trump. According to the journalist, the President of the United States in conversations with him, among other things, stated that the United States has developed a new nuclear weapons system, which neither Russia nor China has analogues of.
"We have excellent weapons. No, I'm not talking about classified [information], I'm talking about what we have created. We create great weapons. Our Armed Forces are stronger than ever. We have spent $ 2.5 trillion on our aircraft over the past 3.5 years. Now we have new missiles <…>. I hope we never have to use it, but our nuclear [weapons] are now at their best in decades," Trump responded.
"We have some systems that no one knows about. To be honest, it seems to me that it would be better to keep this way. We have some incredible systems," continued the head of the White House.
The President of the United States also made a statement that the United States possesses the best weapons in the world, the likes of which neither Russia nor China has.
"We have invested 2.5 trillion in the US military. You know, with these false media, I said: "We have systems and missiles <…>. We have systems that you have never even seen before, [Chinese President] Xi [Jinping] has nothing like it, [Russian President Vladimir] Putin has nothing like it. No one has anything like what we have." And they said, "Is he giving out [secret] military information?" No, I'm saying we have the greatest weapon in the world, "said the US President, speaking to supporters in Michigan.
"They say, 'He may be revealing classified information.' You don't have to worry about it. These people are sick," Trump continued.
Excerpts from Woodward's book on the development of nuclear weapons were published on Wednesday by The Washington Post. As the publication clarifies, Woodward's sources "later confirmed that the US Armed Forces have a new secret weapons system." Woodward declined to give details on this. "[Woodward's] sources were surprised that Trump revealed" the existence of the system, the newspaper said.
We are already in the Loop: The Covid-19 Endless quarantine
From the world's "top" to the "bottom" media are broadcasted completely inconsistent forecasts regarding the further prospects for the spread of coronavirus infection and a new tightening of anti-epidemic measures.
However, the same uncertainty and inconsistency is evident even at the global level. While epidemiologists, relying on statistical data on the dynamics of "covid" morbidity and mortality in different countries of the world, are predicting a "second wave" of this infection for mankind, officials of the World Health Organization (WHO), in particular – the head of the division of this structure for new diseases and zoonosis, Maria Van Kerkhov, declare that the "first wave" of the coronavirus pandemic did not exist in nature.
It turns out there are good reasons for this: on March 11, 2020, the pandemic was declared "in advance" , due to the almost simultaneous detection of a large number of patients around the world outside the original focus of infection in the Chinese city of Wuhan.
By the way, this happened literally the next day after Chinese President Xi Jinping personally arrived in Wuhan and proclaimed victory over the coronavirus.
Almost six months have passed since that moment. The total number of infected people as of August 31, 2020 amounted to slightly more than 25.5 million people (0.32% of the world's population), the death toll – slightly more than 852 thousand people (the average world mortality rate is 3.3%). As you wish, but this data does not "pull" into a real pandemic. From the word "absolutely". Moreover, about 170 thousand people die every day in the world, and since the beginning of the year, 6.3 million people have died from coronary heart disease (IHD) alone – 7 times more than from COVID-19 and the complications caused by this infection.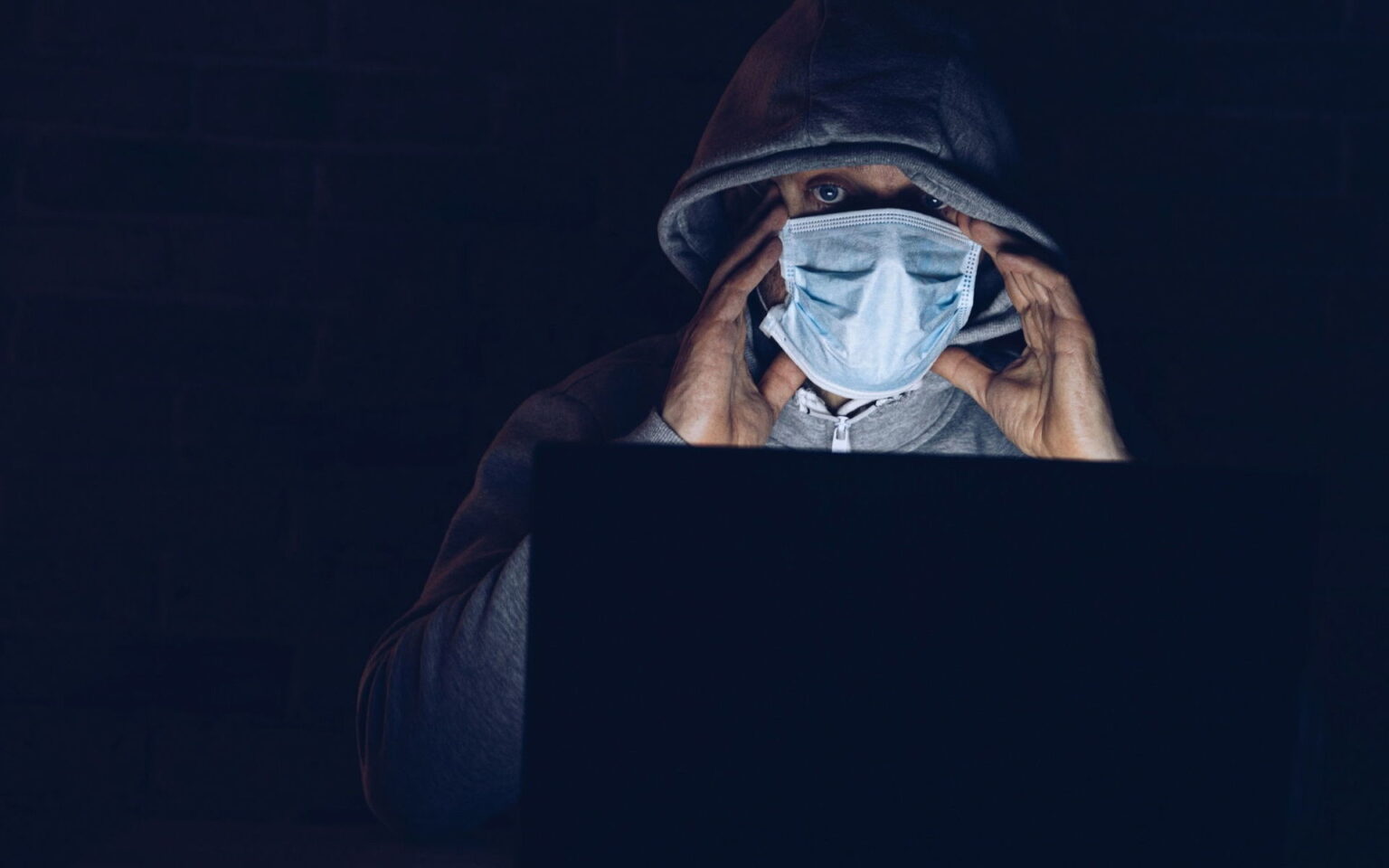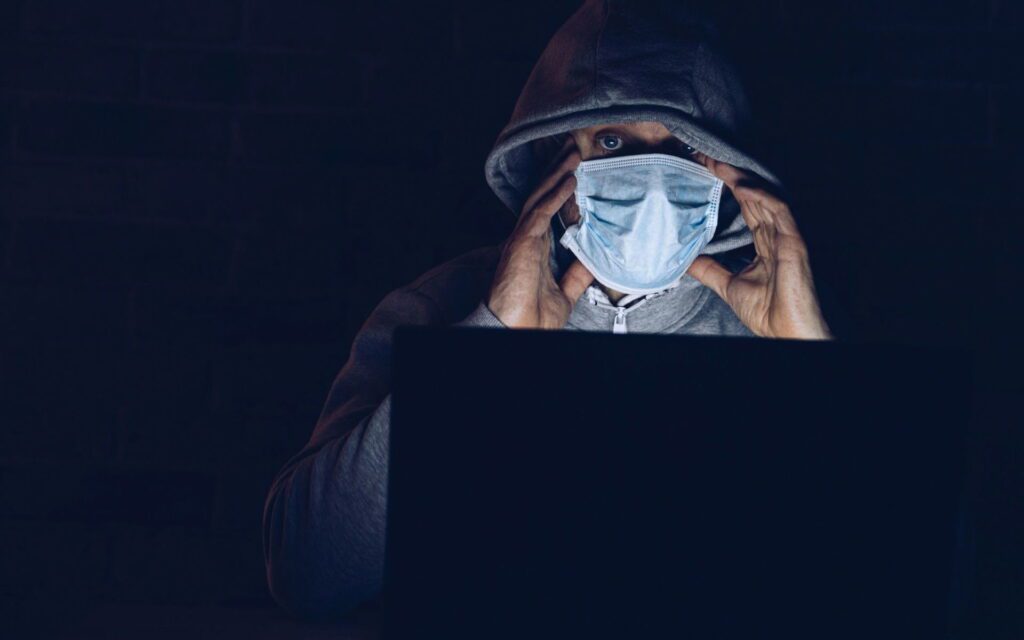 Therefore, there is every reason to consider the version set forth in our article "Coronavirus was planned – A Synopsis of devilish coincidences" to be quite close to reality. Let us provide you here some possible provisions.
First. The modern level of development of biotechnology makes it possible to create various modifications of viruses, including those pathogenic for humans, using almost "conveyor" 3D printing methods.
Second. The epidemiological picture of the spread of COVID-19 is atypical for "natural" infections, as is the ultra-high mutation rate of its causative agent, the SARS-CoV-2 coronavirus.
Third. This suggests that we are not dealing with a super-fast mutating virus, and initially with different initial strains , which are distributed by artificial means in different human populations – collection, analysis and assessment of their clinical manifestations. This thesis is confirmed by numerous cases of "re-infection", ie. the lack of cross-immunity in humans to various strains of SARS-CoV2.Accordingly, any vaccines, including the Russian Sputnik V, are highly likely to have far from universal anti-coronavirus efficacy.
Fourth. All these experiments are carried out by transnational structures.that are not openly affiliated with one or another state (group of states). At the same time, these structures have the ability to block the investigation of their actions at the international level.This issue is not raised or discussed in the global media space at all – in contrast to the US attempts to blame China for the allegedly "Chinese" virus. This is understandable: after all, the losses of the American economy in absolute terms turned out to be maximum: 32.9% of the "net" drop in GDP for the second quarter of 2020 is about 1.8 trillion US dollars
Fifth. This situation opens up the potential for the formation of more and more "infectious waves" that threaten the very existence of mankind and create conditions for the formation of a "world government" that is able to control this "amount of technologies." Moreover, in the not too distant prospect of using such technologies, the contours of such a "viral" dystopia emerge, within which each person may not be assigned an individual electronic number, but a unique personal strain of the virus may be introduced, posing a mortal danger to any other person with unauthorized types of interpersonal contacts.
All this is far from abstract reasoning. Especially – given the socio-economic consequences of the "anti-coronavirus" measures taken by the authorities of the overwhelming majority of countries in the world: a multi-trillion (in dollars) drop in production and world trade, up to hundreds of millions of unemployed, a widespread drop in real incomes of the population, restriction of human rights and freedoms even where they were, and in those scanty "market" volumes in which they existed … And – no one is to blame: you can't ask about a virus?
But experts are convinced that in the event of the beginning of the "second wave" of coronavirus infection and, accordingly, the "regime of general self-isolation", the world economy will face irreversible, catastrophic changes, in scale and significance at least an order of magnitude greater than the Great Depression of the 1930s.