Transhumanists: Superhuman Powers And Life Extension Technologies Will Allow Us To Become Like God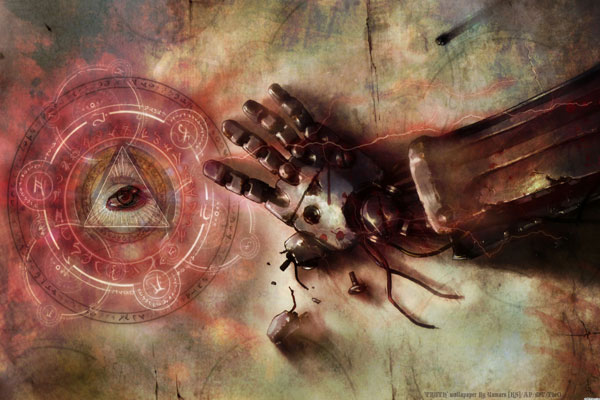 Michael Snyder
If you could merge your current mind and body with technology that would give you superhuman powers and would allow you to live forever, would you do it?  This is essentially what the transhumanism movement is seeking to accomplish.  Transhumanists envision a day when technology will allow humanity to become so advanced that sickness, disease, poverty and war will essentially be eradicated.  They believe that merging with machines will permit us to become trillions of times more intelligent than we are today, and they also believe that radical life extension technologies will make it possible for humanity to actually achieve immortality.  Many transhumanists are convinced that such a world can be achieved within their lifetimes.  They point to Moore's Law and to the fact that technology already appears to be growing at an exponential rate.  As the technology curve continues to steepen, transhumanists believe that our world will rapidly become transformed into a place that would be unrecognizable to us today.  Just a few decades from now, transhumanists believe that superhuman powers and extremely advanced life extension technologies will allow them to essentially become like gods.
The key moment that most transhumanists are looking forward to is known as "the Singularity".  That is the moment when artificial intelligence will actually surpass human intelligence and a massive technological chain reaction will be triggered.  At that time, most transhumanists believe that biological intelligence will merge with non-biological intelligence and humanity will become vastly more intelligent than it is today.  During this transition, society will be fundamentally transformed…
After the Singularity occurs, it is predicted that vast changes will sweep through society; changes so drastic that they are nearly inconceivable at the present time. Experts in the movement say that after the Singularity, indefinite human life extension will rapidly become the norm. Many scientists working in this field are particularly interested in the concept of achieving immortality.
To most people, the idea of achieving immortality in our decaying physical bodies would sound absolutely ridiculous.
But transhumanists are very serious about this.
One way they are seeking to accomplish this is by searching for a method that will enable them to store the human mind on a computer.  If your entire consciousness could be "uploaded" into a computer, it could conceivably later be downloaded into a futuristic avatar of some sort once that technology has been developed.
But that is not the only life extension technology that transhumanists are working on.  Some other examples include embedding nanobots in our bodies and brains and eliminating diseases through the process of "genetic reprogramming"…
Other futurists and transhumanists are working toward improving longevity through more biological means, such as growing new organs from stems cells, replacing worn out parts of the body with high-tech updated models, and curing diseases through genetic reprogramming. A third method of achieving a transhuman state of being may come through merging the biological and non biological in equal measure, such as embedding nano robots into the bloodstream and brain; and replacing atoms with nano computers to solve the degeneration that comes with aging.
According to transhumanists, not only will we be able to live much longer, but our quality of life will also be so much better in the future.  The following is how one transhumanist envisions what life will be like in the 2050s…
Robots have become an important family acquisition. Ability to replicate self-assembling robot parts in nanofactories, make these machines easily available and affordable. By 2050, technologies advancing at "Moore's Law" speeds have produced an android-like creature nearly indiscernible from a human.

Programmed with Internet-downloaded software, 2050s household robots cater to our every whim. They also manage the nanorobots that whiz through our veins keeping us healthy 24/7, and monitor our safety when we connect to simulation events that whisk us away in a Star Trek Holodeck-like adventure.
That sounds wonderful doesn't it?
But how will we earn the money to pay for all of those things?
If robots are so advanced at that point, why would companies even need human workers?
Or will we have to "enhance" ourselves with technology just to be useful in the workforce?
In a recent article by Andrew Smart, he suggests that these "enhancements" could just turn us into "better slaves"…
Could it be that we've been tricked into pouring our innovative energy into making ourselves better slaves? If the digital elite achieves its dream of a perfect union with machines, what becomes of the rest of us who either can't afford cyborgification or who actually enjoy life as a regular human being? Would one Singularitized human be expected to handle the workload of 100 unenhanced workers? Robots will have of course taken the rest of the jobs.
In fact, robots are already taking our jobs at a staggering pace.  This is even happening in low wage countries such as China…
Chinese company Hon Hai, the world's largest contract electronics manufacturer, has announced it intends to build a robot-making factory and replace 500,000 workers with robots over the next three years.
But transhumanists are not really concerned with such matters.  They insist that we will become so intelligent that we will easily figure out the solutions to such social issues.
Yes, most transhumanists concede that there will be bumps on the road to utopia, but they argue that it would be foolish not to "take control of our own evolution".  They believe that we can use science and technology to guide the evolution of society and that this will create a far better world than we have today.  The following is what one participant stated at a recent conference about transhumanism and religion…
Transhumanism is a thrust toward transcendence. It is not classical mysticism but seeks a temporal transcendence The driving force behind this is evolution…

What is reality? Reality is evolution. It has a direction from the simple to the complex; the most complex [outcome] is intelligence. Thus evolution is aimed at intelligence.

We should thus have a will to evolve. We have a moral responsibility to increase evolution and do so by continually striving to expand our abilities throughout life by acting in harmony with the evolutionary process…

Science and technology move us toward Utopia. One of the most exciting things about transhumanism is that all will be fixed.
That all sounds so alluring.
After all, who wouldn't want to live in a "utopia" where everything that is currently wrong with our planet has been "fixed"?
But transhumanists don't just stop there.  They believe that eventually we will possess such superhuman powers and will enjoy such radical life extension technologies that we will essentially be like God.
The most famous transhumanist on the globe, Ray Kurzweil, takes 150 vitamin supplements a day in an attempt to extend his life until more advanced life extension technologies can be developed.  In chapter 7 of "The Singularity Is Near: When Humans Transcend Biology", he expresses his belief that evolution and technology are systematically moving us in the direction of becoming more like God…
"Evolution moves toward greater complexity, greater elegance, greater knowledge, greater intelligence, greater beauty, greater creativity, and greater levels of subtle attributes such as love. In every monotheistic tradition God is likewise described as all of these qualities, only without any limitation: infinite knowledge, infinite intelligence, infinite beauty, infinite creativity, infinite love, and so on. Of course, even the accelerating growth of evolution never achieves an infinite level, but as it explodes exponentially it certainly moves rapidly in that direction. So evolution moves inexorably toward this conception of God, although never quite reaching this ideal. We can regard, therefore, the freeing of our thinking from the severe limitations of its biological form to be an essentially spiritual undertaking."
Transhumanist Mark Pesce is even more extreme.  He openly states that he believes that transhumanism will allow us "to become as gods"…
"Men die, planets die, even stars die. We know all this. Because we know it, we seek something more—a transcendence of transience, translation to incorruptible form. An escape if you will, a stop to the wheel. We seek, therefore, to bless ourselves with perfect knowledge and perfect will; To become as gods, take the universe in hand, and transform it in our image—for our own delight. As it is on Earth, so it shall be in the heavens. The inevitable result of incredible improbability, the arrow of evolution is lipping us into the transhuman – an apotheosis to reason, salvation – attained by good works."
And what transhumanist Dr. Richard Seed has to say about all of this is quite frightening.  He warns of "warfare" if anyone tries to prevent him from becoming a god…
If you want to get an idea of where transhumanists want to take us, just check out the YouTube video posted below.  It was produced by "the 2045 Initiative", and as you can see, they believe that the world will be infinitely superior in the year 2045 than it is today…
So what do you think about all of this?
Aliens blamed for spate of cow mutilations in Argentina after 'strange lights' seen in sky
© Express, UK
Sean Martin
Express, UK
Local farmers in Santa Fe, north-eastern Argentina, have seen seven cows killed and mutilated with some believing extraterrestrials are killing the bovine animals.
Witnesses claim the cows look as if they were attacked with lasers, while strange markings were also found on their tongues and genitals.
Farmers in the region are blaming aliens or the mythical chupacabra – a myth from South America which supposedly feeds on animals' blood.
Norberto Bieri, owner of one of the seven cows, told local media: "They did not have tongues or flesh around the jaw, but they did not take any animals away or remove their bones.
"It seems as though the clean incisions were done with a laser as there is no trace of a knife being used. The cows did not have signs of blood and nothing had appeared to eat them.
"Some people say chupacabra or aliens did it. Others believe it was rodents.
"The truth is, the cows are dead and there are no answers as to why."
Mr Bieri added that there had been other recent cases of mutilated animals.
Samples were sent to the lab to be analysed and results indicated the cattle had not been shot or poisoned, adding more mystery to the case.
However, experts offered their, more logical, opinion.
A rat-like animal called hocicudo is endemic to South America and some believe they are responsible.
The day that the Aliens attacked Tuscany, in Italy
During the autumn of 1954 throughout western Europe several surprising events occurred of encounters with strange flying objects (UFOs) and encounters with extraterrestrial beings, according to the sources of the testimonies and victims that relate their experiences, most were peasants and villagers. Let's talk about a case that happened in a small town in Tuscany, Italy.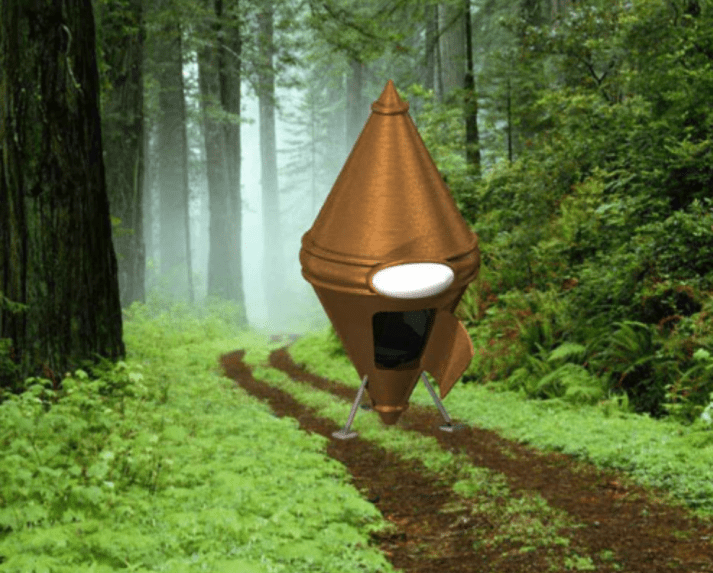 Rosa Lotti Dainelli was a forty-year-old peasant, mother of four children, owner of a farm called "La Collina" in the locality Cennina7 (a small town near Biicine, in the province of Arezzo, Italy).
Monday, November 1, 1954. That morning Rosa was going to go as usual to the church in her town where she used to go, that day she had got up very early at half past six in the morning as the feast of all was celebrated Saints and had several important things to do. Rosa that day decided to release a new dress that she had kept for the occasion and some new shoes.
He left his house with a large bouquet of flowers that he had taken the day before with the intention of going to church after going to the cemetery to visit his deceased relatives as usual on that day. He took a small path that would take her first to the place where he was going. Halfway through he realized that there was a lot of humidity at night because of the abundant morning dew, he stopped to take off his shoes so they would not get wet holding them with his left hand since in the other hand he was carrying the bouquet of flowers and he continued the path barefoot on the path.
Rosa went somewhat distracted looking at the flowers she was carrying and went through a small forest, when she suddenly stopped and was surprised to see a strange device parked on the ground by the side of the road.
Rosa for a few seconds remained motionless and not knowing how to act but minutes later decided to continue moving slowly down the path of the forest. The farmer, without being able to look away from the apparatus, was curiously observing this strange object as she continued to walk, an object which has the shape of two cones, was of a brilliant brown metallic color with golden reflections.
Afraid of this, she decided to approach very slowly to observe more details of that machine. Approached about 5 meters away from the device, Rosa from there could already appreciate the dimensions of that object, which had a height of more than 2.5 meters by almost 2 meters in diameter and a little further down there was a small door which was totally open.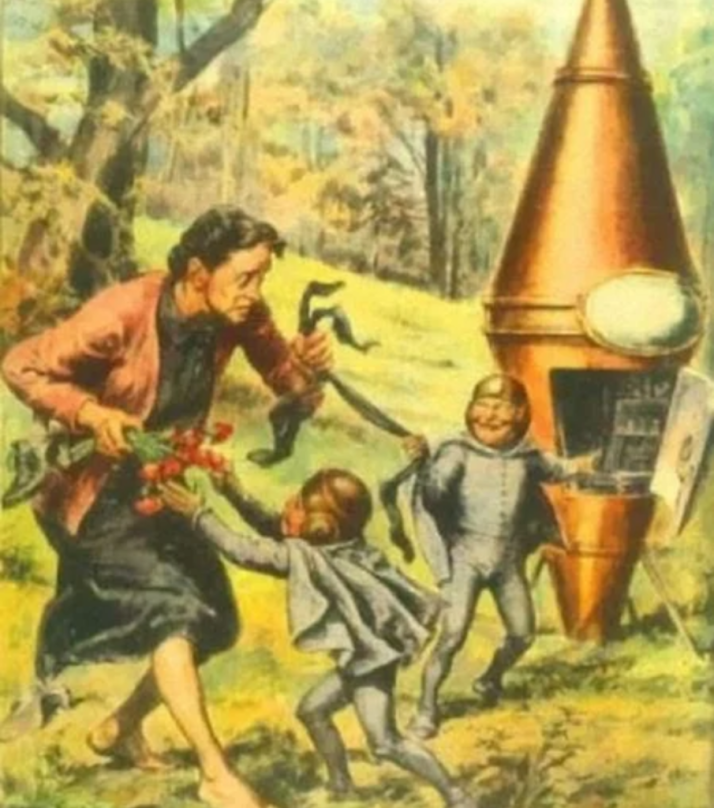 Curiosity overcame him at that moment, making him approach the opening, where he could see two small armchairs facing what looked like a very illuminated board. A kind of broad band surrounded the junction of the cones and above this band were observed several small windows similar to blinking lights similar to "portholes". Suddenly Rosa heard a noise among the branches and in the distance, a few meters away, she saw two little beings appear among the bushes, which caused the woman to be petrified by such an apparition.
They were beings that seemed very smiling, gesticulating, without giving any sign of being a threat to her. In fact it seemed as if they were trying to make themselves understood and wanted to start a conversation with her, they had small and very dark eyes (according to Rosa), they were short (they would not be more than one meter tall), they looked very Similar to humans, their faces were almost perfect, although their trail was rather aged by the wrinkled skin.
The beings wore a bluish-gray one-piece suit with a cape on their backs and over their heads they wore a kind of helmet. They approached her slowly with a funny and friendly face speaking loud and sharp in a strange language. Rosa at that moment remained motionless, so the beings took the opportunity to jump on him and snatch the bouquet and his shoes. At that moment, Rosa proved that despite the size, these beings had great strength.
She tried to recover her belongings, but the one who was closest to her insisted on taking everything she had in her hands. Then Rosa already panicked for fear of being harmed and ran to the trees, hiding as she could in the forest.
When he left, he saw how these creatures stayed in custody and with great curiosity inspected the bouquet of flowers, took some objects that had been left on the ground and then approached the ship, deposited everything inside and then returned to the place and began to search the surroundings are supposed to be looking for Rosa who already died of fear, continued crawling among the grass and thus managed to get away more than 50 m. Once refugee, from that place he observed how those beings, climbed the small ship minutes later and closed the door of the ship. Soon after, with a great sonic vibration and releasing a lot of smoke and flames, that device began to rise and in an instant disappeared into the sky ..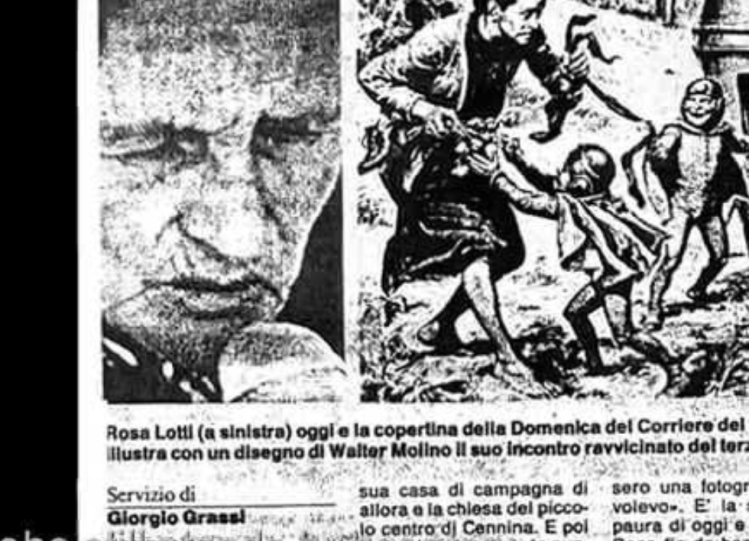 Life on Enceladus? complex organic molecules on Saturn's satellite?
From stories about the inhabitants of the Moon to the costly research programs set up by space agencies, identifying the presence of life on another heavenly body seems to be an endless concern for mankind. As the margins of the known Universe are still moving away from the Earth, the possibility of discovering living beings on another planet is increasing even though we have no certainty, but only hope and probability.
For the moment, we are grateful for these probabilities, awaiting the day that it will undoubtedly confirm that we and our planet do not represent the only life-assembling complex of this huge universe.
But to host life, a heavenly body must give it certain conditions. (Here, it seems that we still need to expand our ideas a little, because we tend to believe that any living thing on another planet must be made up just like the living things on Earth, not necessarily like them, but be the same at the molecular level.
If one of the great scientific discoveries of recent years – bacteria capable of using arsenic instead of phosphorus – is confirmed – that means that our perspective on what is living must change. And then, it is possible that some planets with attributes that today seem inappropriate to become more interesting in the future in the light of our changed concepts.)
But, by the way, all people, at all times, think about the ideas of their time, so let us also thank ourselves to the contemporary ideas regarding what life means and the conditions that a planet must fulfill for that the miracle of life should appear there and perpetuate.
Extraterrestrial life could develop into Enceladus's hidden oceans
The first observations of Saturn's satellite were made in 2005 when hydrothermal jets were detected for the first time. Now, there may be the answer that raises the chances of alien life.
"From where Enceladus has the energy to support the phenomenon has always been a mystery to us,"said astrobiologist Gael Choblet of Nantes University in France.
"I have now considered with greater detail how the structure and composition of the solid core can play a key role in generating the necessary energy,"he added.
It is estimated that the ice thickness is 25 kilometers, but only one kilometer around the southern polar region, where these hydrothermal phenomena occur.
The small pieces of minerals detected in jets suggest that salts and silica dust are formed by the interaction of water that can reach up to 90 degrees Celsius with the rocks of the Enceladus satellite. For this interaction to take place, there must be space in the core for water to coexist, so the core must be porous.
"Whatever the mineralogical composition of the core, it must contain water," Choblet explained, "maybe 20-30% water."
In the new simulations, the team found that the tides generated by the orbit around Saturn can heat the water inside Enceladus due to the frictional force produced as the liquid circulates through rock fragments.
When the water rises in temperature (reaching up to 90 degrees in the orange sections in the image below), it rises through the porous core through the ocean to the surface in the form of jets.
Previous studies state that this heat would have been from radioactive material, but if that was the case, the process would have provided the heat needed to emerge the jets for several million years, so somehow the radioactive material would have appeared recently on Enceladus.
The new theory offers a more plausible explanation, with a phenomenon that takes place over a longer period.
What's most interesting is that the warm water, the long time and the chemical composition found on Enceladus are key elements in the emergence of life.
Thus, this study can be the basis for the search for extraterrestrial life.
Scientists have found evidence of complex organic molecules on Saturn's satellite
Using mass spectrometry data collected by NASA's Cassini probe, scientists have found that large organic carbon molecules are ejected through the cracks on the frozen surface of Enceladus, one of the many natural satellites of the giant gas giant, Saturn.
Researchers at the Southwest Research Institute, who discovered the presence of these molecules, believe that the chemical reactions between the solid core of the satellite and the warm water in the ocean under ice are responsible for these complex compounds, Phys.
"ONCE AGAIN, WE ARE AMAZED BY ENCELADUS. PREVIOUSLY, WE IDENTIFIED ONLY THE SIMPLEST ORGANIC MOLECULES CONTAINING A FEW CARBON ATOMS, BUT EVEN THOSE WERE VERY INTERESTING, "SAID CHRISTOPHER GLEIN, A SCHOLAR AND CO-AUTHOR OF THE WORK RECENTLY PUBLISHED IN NATURE.

"NOW WE HAVE FOUND ORGANIC MOLECULES WITH MASSES OF OVER 200 ATOMIC MASS UNITS. THESE ARE TEN TIMES HEAVIER THAN METHANE. WITH COMPLEX MOLECULES EMANATING FROM THE LIQUID WATER OF THE OCEAN, THIS SATELLITE IS THE ONLY BODY BESIDES THE EARTH THAT SIMULTANEOUSLY MEETS ALL THE NECESSITIES OF LIFE AS WE KNOW IT. "

"EVEN AFTER ITS END, CASSINI CONTINUES TO TEACH US ABOUT ENCELADUS'S POTENTIAL IN ASTROBIOLOGY," GLEIN ADDED.
During the flight, near Enceladus, on October 28, 2015, with the help of the INMS (Neutral Mass Spectrometer) instrument, molecular hydrogen could be detected when the ship passed through a jet.
Previous studies have already shown that the satellite has an ocean under the ice layer and above the solid core. The molecular hydrogen jet is probably formed by the geochemical reactions between water and rocks in hydrothermal environments.
"HYDROGEN PROVIDES A SOURCE OF CHEMICAL ENERGY THAT SUPPORTS MICROBES LIVING IN THE EARTH'S OCEANS NEAR HYDROTHERMAL SPRINGS," SAID HUNTER WAITE, THE SCIENTIST WHO HEADS THE TEAM AT INMS AND CO-AUTHOR OF THE NEW STUDY. "ONCE YOU HAVE IDENTIFIED A POTENTIAL SOURCE OF FOOD FOR MICROBES, THE NEXT QUESTION IS ABOUT THE NATURE OF COMPLEX ORGANIC COMPOUNDS IN THE OCEAN. THIS WORK IS THE FIRST STEP IN THAT UNDERSTANDING OF THE COMPLEXITY OF ORGANIC CHEMISTRY BEYOND OUR EXPECTATIONS. "

"ALSO, THE FINDINGS IN THIS STUDY HAVE IMPORTANT SIGNIFICANCE FOR EXPLORATIONS OF THE NEXT GENERATION," GLEIN ADDED. "A FUTURE SHIP CAN FLY THROUGH THE JET TO ANALYZE THESE COMPLEX ORGANIC MOLECULES USING A HIGH-RESOLUTION MASS SPECTROMETER TO HELP US DETERMINE EXACTLY HOW TO FORM THEM."
Year after year, benefiting from advances in exploration technology, astronomers discover more planets that seem to be "good for life." Let us understand: we do not necessarily speak of "good for us", that is, good to live on, but some that offer similar conditions – identical – to those on Earth, conditions that could allow them to live there beings, adapted to those conditions.
And on Earth there are many places where people do not live, but they live enough life forms, some with a very original metabolism. And some creatures on the Earth can withstand almost unimaginable harsh conditions.
If experts will persuade those who decide the money destination to provide funds for the preparation of such a mission, Enceladus could become the next star on alien life searches.
He deserves it, say "his admirers", because he has a lot to offer – he has qualities that can feed hope much more than the planet Mars, the one that "consumes" currently the funds for the research of the profile.
Well, what can I say? Let's be healthy to take the time when the world explodes the news that the space mission to Enceladus has found signs of biological activity there, undeniable evidence that there is what we have been looking for decades – life-forms living on another heavenly body from our solar system.
References: