Transhumanists: Superhuman Powers And Life Extension Technologies Will Allow Us To Become Like God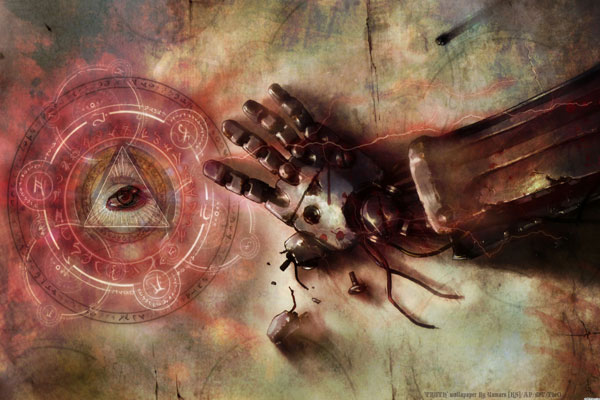 Michael Snyder
If you could merge your current mind and body with technology that would give you superhuman powers and would allow you to live forever, would you do it?  This is essentially what the transhumanism movement is seeking to accomplish.  Transhumanists envision a day when technology will allow humanity to become so advanced that sickness, disease, poverty and war will essentially be eradicated.  They believe that merging with machines will permit us to become trillions of times more intelligent than we are today, and they also believe that radical life extension technologies will make it possible for humanity to actually achieve immortality.  Many transhumanists are convinced that such a world can be achieved within their lifetimes.  They point to Moore's Law and to the fact that technology already appears to be growing at an exponential rate.  As the technology curve continues to steepen, transhumanists believe that our world will rapidly become transformed into a place that would be unrecognizable to us today.  Just a few decades from now, transhumanists believe that superhuman powers and extremely advanced life extension technologies will allow them to essentially become like gods.
The key moment that most transhumanists are looking forward to is known as "the Singularity".  That is the moment when artificial intelligence will actually surpass human intelligence and a massive technological chain reaction will be triggered.  At that time, most transhumanists believe that biological intelligence will merge with non-biological intelligence and humanity will become vastly more intelligent than it is today.  During this transition, society will be fundamentally transformed…
After the Singularity occurs, it is predicted that vast changes will sweep through society; changes so drastic that they are nearly inconceivable at the present time. Experts in the movement say that after the Singularity, indefinite human life extension will rapidly become the norm. Many scientists working in this field are particularly interested in the concept of achieving immortality.
To most people, the idea of achieving immortality in our decaying physical bodies would sound absolutely ridiculous.
But transhumanists are very serious about this.
One way they are seeking to accomplish this is by searching for a method that will enable them to store the human mind on a computer.  If your entire consciousness could be "uploaded" into a computer, it could conceivably later be downloaded into a futuristic avatar of some sort once that technology has been developed.
But that is not the only life extension technology that transhumanists are working on.  Some other examples include embedding nanobots in our bodies and brains and eliminating diseases through the process of "genetic reprogramming"…
Other futurists and transhumanists are working toward improving longevity through more biological means, such as growing new organs from stems cells, replacing worn out parts of the body with high-tech updated models, and curing diseases through genetic reprogramming. A third method of achieving a transhuman state of being may come through merging the biological and non biological in equal measure, such as embedding nano robots into the bloodstream and brain; and replacing atoms with nano computers to solve the degeneration that comes with aging.
According to transhumanists, not only will we be able to live much longer, but our quality of life will also be so much better in the future.  The following is how one transhumanist envisions what life will be like in the 2050s…
Robots have become an important family acquisition. Ability to replicate self-assembling robot parts in nanofactories, make these machines easily available and affordable. By 2050, technologies advancing at "Moore's Law" speeds have produced an android-like creature nearly indiscernible from a human.

Programmed with Internet-downloaded software, 2050s household robots cater to our every whim. They also manage the nanorobots that whiz through our veins keeping us healthy 24/7, and monitor our safety when we connect to simulation events that whisk us away in a Star Trek Holodeck-like adventure.
That sounds wonderful doesn't it?
But how will we earn the money to pay for all of those things?
If robots are so advanced at that point, why would companies even need human workers?
Or will we have to "enhance" ourselves with technology just to be useful in the workforce?
In a recent article by Andrew Smart, he suggests that these "enhancements" could just turn us into "better slaves"…
Could it be that we've been tricked into pouring our innovative energy into making ourselves better slaves? If the digital elite achieves its dream of a perfect union with machines, what becomes of the rest of us who either can't afford cyborgification or who actually enjoy life as a regular human being? Would one Singularitized human be expected to handle the workload of 100 unenhanced workers? Robots will have of course taken the rest of the jobs.
In fact, robots are already taking our jobs at a staggering pace.  This is even happening in low wage countries such as China…
Chinese company Hon Hai, the world's largest contract electronics manufacturer, has announced it intends to build a robot-making factory and replace 500,000 workers with robots over the next three years.
But transhumanists are not really concerned with such matters.  They insist that we will become so intelligent that we will easily figure out the solutions to such social issues.
Yes, most transhumanists concede that there will be bumps on the road to utopia, but they argue that it would be foolish not to "take control of our own evolution".  They believe that we can use science and technology to guide the evolution of society and that this will create a far better world than we have today.  The following is what one participant stated at a recent conference about transhumanism and religion…
Transhumanism is a thrust toward transcendence. It is not classical mysticism but seeks a temporal transcendence The driving force behind this is evolution…

What is reality? Reality is evolution. It has a direction from the simple to the complex; the most complex [outcome] is intelligence. Thus evolution is aimed at intelligence.

We should thus have a will to evolve. We have a moral responsibility to increase evolution and do so by continually striving to expand our abilities throughout life by acting in harmony with the evolutionary process…

Science and technology move us toward Utopia. One of the most exciting things about transhumanism is that all will be fixed.
That all sounds so alluring.
After all, who wouldn't want to live in a "utopia" where everything that is currently wrong with our planet has been "fixed"?
But transhumanists don't just stop there.  They believe that eventually we will possess such superhuman powers and will enjoy such radical life extension technologies that we will essentially be like God.
The most famous transhumanist on the globe, Ray Kurzweil, takes 150 vitamin supplements a day in an attempt to extend his life until more advanced life extension technologies can be developed.  In chapter 7 of "The Singularity Is Near: When Humans Transcend Biology", he expresses his belief that evolution and technology are systematically moving us in the direction of becoming more like God…
"Evolution moves toward greater complexity, greater elegance, greater knowledge, greater intelligence, greater beauty, greater creativity, and greater levels of subtle attributes such as love. In every monotheistic tradition God is likewise described as all of these qualities, only without any limitation: infinite knowledge, infinite intelligence, infinite beauty, infinite creativity, infinite love, and so on. Of course, even the accelerating growth of evolution never achieves an infinite level, but as it explodes exponentially it certainly moves rapidly in that direction. So evolution moves inexorably toward this conception of God, although never quite reaching this ideal. We can regard, therefore, the freeing of our thinking from the severe limitations of its biological form to be an essentially spiritual undertaking."
Transhumanist Mark Pesce is even more extreme.  He openly states that he believes that transhumanism will allow us "to become as gods"…
"Men die, planets die, even stars die. We know all this. Because we know it, we seek something more—a transcendence of transience, translation to incorruptible form. An escape if you will, a stop to the wheel. We seek, therefore, to bless ourselves with perfect knowledge and perfect will; To become as gods, take the universe in hand, and transform it in our image—for our own delight. As it is on Earth, so it shall be in the heavens. The inevitable result of incredible improbability, the arrow of evolution is lipping us into the transhuman – an apotheosis to reason, salvation – attained by good works."
And what transhumanist Dr. Richard Seed has to say about all of this is quite frightening.  He warns of "warfare" if anyone tries to prevent him from becoming a god…
If you want to get an idea of where transhumanists want to take us, just check out the YouTube video posted below.  It was produced by "the 2045 Initiative", and as you can see, they believe that the world will be infinitely superior in the year 2045 than it is today…
So what do you think about all of this?
The unusual hobby of the husband of Elizabeth II is unveiled. The uncle of Prince Philip had a UFO encounter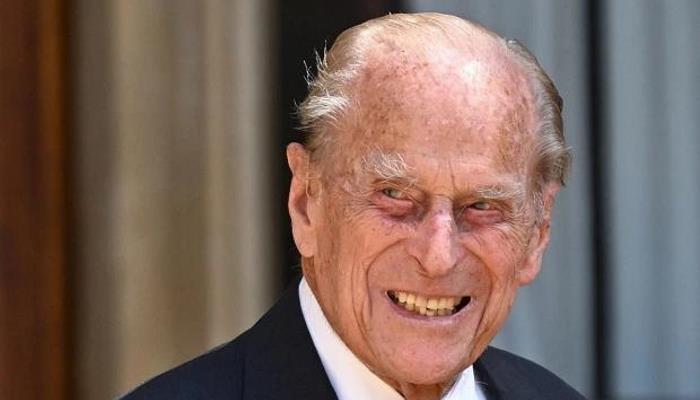 The unusual hobby of the 99-year-old Prince Philip has been unveiled. According to the newspaper The Sun, the husband of the British Queen Elizabeth II, for many decades collected an assortment of books about UFOs and space aliens.
Philip became interested in this topic after his uncle Lord Mounbatten in 1955 wrote an official report on an alien encounter. The admiral and last Viceroy of India (who was killed by Irish terrorists in 1979) reported that a silver spaceship had landed on his estate in Hampshire. 
According to Mountbatten's report, the "flying saucer" hovered above the ground before someone wearing overalls and a helmet descended from the ship. Then, Mountbatten's bricklayer Fred Briggs, who witnessed the event, was reportedly knocked off his bicycle and pinned to the ground by an "invisible force." Lord Mountbatten kept this a secret from the general public.
The Duke of Edinburgh Prince Philip is still adding to his collection. So, he made his last purchase last year. And last summer, he read The Halt Perspective, by retired US Air Force Colonel Charles Holt and Police Detective John Hanson, about the Randlesham incident. In late December 1980, a series of alleged UFO landings, accompanied by unexplained fires, took place in Randlesham Forest, British County Suffolk. 
It was not far from an American Air Force base. Dozens of base personnel witnessed these events for several days, observing unidentified triangular-shaped objects, and then strange tracks were allegedly found in the forest. One of the witnesses claimed that he even allegedly touched the triangular UFO. Charles Holt was deputy base commander at the time.
The personal secretary of the Duke of Edinburgh wrote to John Hanson that the prince would read this book with interest, as well as another work by Hanson – "Haunted Heaven: An Encyclopedia of British UFOs."
"His Royal Highness will add this piece to his collection … This will be the most anticipated addition to his library," Secretary Archie Miller Bakewell wrote.
You – The Public Deceived: What are the "aliens" hiding?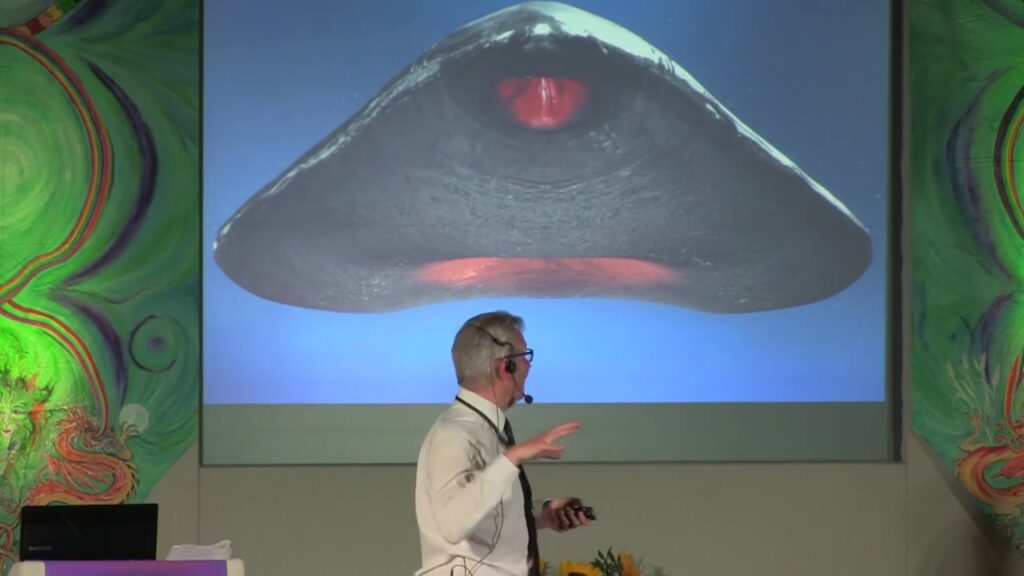 Philip Kinsella's book "You – The Public Deceived " is among the few works that when read, is interesting and helpful.
The author of the book, which will be published in the UK in 2021, tells in detail about cases of contacts with UFOs, which at one time had a great public response. Newspapers wrote about these events and were told on television. However, the details of the events remain known only to researchers. The value of the book lies in the fact that the author gives a detailed and not biased description of all the details of the events he talks about.
One might get the impression that he is describing a fairly long time ago, because several decades have passed since the UFO crash in Roswell, from the abduction of Betty and Barney Hill, from other events described in the book. However, despite the past years, nothing has changed in the world. Now, too, none of the people are immune from UFO abduction. And I will not be mistaken if I say that thousands of people have already experienced on themselves what abduction or rotational UFO abduction is. 
Therefore, the better we understand what's going on, the sooner we'll figure out what these strange little gray-skinned creatures with almond-shaped eyes really need from us. Well, or their owners.
Not just a story about UFO encounters
Philip Kinsella raises a very uncomfortable question – who are they really? After all, it is very easy to believe that these are aliens from other heavenly bodies, especially since they themselves persistently impose such an opinion on us. If we study only the characteristics of the aircraft belonging to them (speeds, side lights, etc.), it becomes clear that our human technology has not yet learned how to create such aircraft. 
You can even explain why the complex and unpleasant procedures of medical supervision are needed to which the abducted people are subjected – they say that guests from another planet arrived and decided to study the aborigines.
But if we pay attention to other details of contacts between people and "aliens" that are not included in the paradigm of human materialistic science, then the most unexpected begins.
First, these strange creatures did not appear now, but were known to our ancestors for a long time – at least several thousand years (information about this is available not only in historical memory, but also in objects of art and everyday life). Only in the old days they were called differently and were not considered to belong to the human world.
Secondly, they perfectly know how to manipulate our ideas and do not hesitate to use such possibilities of the human psyche, which seem unusual even to us.
Thirdly, for some reason they erase the memory of the people they have kidnapped, that is, they behave not like guests from the stellar worlds, but like secret intelligence officers who do not want to be discovered. At the same time, they are not guided by the interests of humanity, but only by their own interests (this would be understandable, if only they did not harm …)
Fourth, they skillfully use the capabilities of the human body, which we still consider mystical and not fully proven. For example, OBE is an out-of-body experience, or hypnotic phenomena, with the help of which they produce various – necessary for them – effects on the tissues of the body of abducted people.
They constantly monitor what is happening in the human world
One of the first to draw attention to such oddities was the ufologist Jacques Vallee, the closest associate of the American researcher, Dr. Allen Heineck. Further research confirms that the psychophysical aspect of the UFO Phenomenon is the most important in its solution. And Philip Kinsella's book once again draws attention to this.
In the book "You – The Public Deceived " The author shows cases that are especially strange even against the background of a phenomenon that is strange in itself. On the other hand, it raises the question of how great is the role of military and government organizations in suppressing the topic of UFOs. 
It seems that such a role is overestimated in the European and American communities. The same people work in these structures, they are also afraid of those events that become known to them by virtue of their profession. They need to keep calm in the community to which they belong. They have only the education and level of knowledge that they received in their educational institutions. Because of this, they try to hide from ordinary people the facts that become known to them. Conceal by any means, even through intimidation of witnesses and researchers. This is an "ostrich" policy, but it is somehow understandable, because if society understands
One gets the impression that the ongoing events in their entirety should be viewed as a hoax campaign on the part of "aliens". Now, if we study the UFO Phenomenon "from the opposite", then we will gradually be able to understand from what real knowledge about its nature it takes us away. If we analyze the UFO cover-up campaign from the point of view of the presence of disinformation in it, only then will we be able to understand who and why is taking the human gaze to heaven, taking advantage of our long-term dream of finding aliens.
Philip Kinsella in his book You – The Public Deceived draws attention to another oddity – the manifestation of the UFO Phenomenon does not always have a material nature. This is especially true in cases of physical contact. It seems that there was interaction. An eyewitness remembered this interaction as absolutely material. However, not a single material trace of this event remained. The author shows the details of the events he describes, which just indicate a semi-material nature. This fact is confirmed by the information of other researchers. 
Yes, many UFOs are material. But in other cases, what we see is just … a hologram. We see the object, but the object is not, but there is simply its image. A picture, so to speak. A person remembers how he was taken aboard a UFO, and then (as he recalls) they took blood, urine, sperm – and he does not just remember this, he has scars and other marks on his body to prove it. 
In fact, his physical body remained at home (this is not difficult to establish, such techniques are in the arsenal of researchers), and on board the "flying saucer" they lifted some non-material substance, which we, being a little embarrassed, call the soul, or the astral body … But Are the scars real, you ask? Yes, they are real. 
Just think at least of the well-known mechanism of the appearance of stigmata – artificial wounds that are a bodily consequence of mental processes, for example, hypnotic suggestion. The experience of studying such events suggests the following. 
"Aliens" can influence the human body according to the principle of psychosomatics. The impact is made on the immaterial part of the personality, and the physical body then "adjusts" and begins to rebuild itself. And this is not fantasy. 
Therefore, Philip comes to a well-grounded conclusion that the nature of "dreams" may not be completely material or completely immaterial.
Perhaps the so-called "UFO pilots" do not pay attention to the suffering of the people over whom they manipulate, because the body that is being manipulated by them is not physical. They just don't understand our pain, although for humanity this serves as a weak excuse. 
For us, people, it is very important to objectively understand what the UFO Phenomenon is, who and why is subjecting our fellow citizens to such forced and unpleasant manipulations. Hopefully, then we will be able to protect ourselves from their constant forced monitoring.
An attempt to reveal such a mystery and explain what is really happening is the main advantage of the new book by Philip Kinsella.
Scientists have established the age of the first alien civilization with which people will come into contact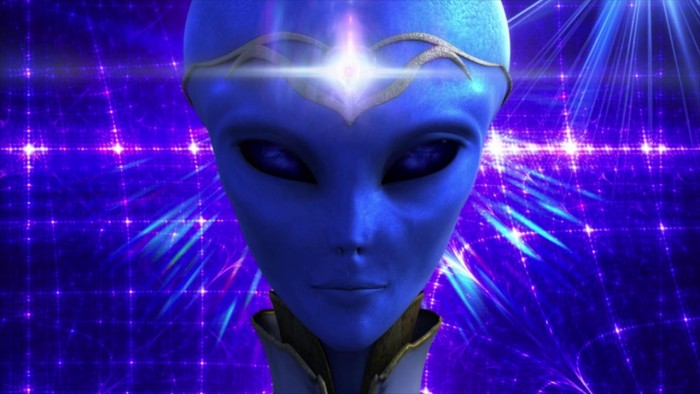 To search for extraterrestrial civilizations, mankind uses its best equipment, while simultaneously creating more and more advanced technologies. Thus, scientists are trying to find an answer to one of the most important questions in science: "where is everyone?" According to experts, there are many hypothetical solutions for this problem, but eventually the day will come when astronomers will finally answer it.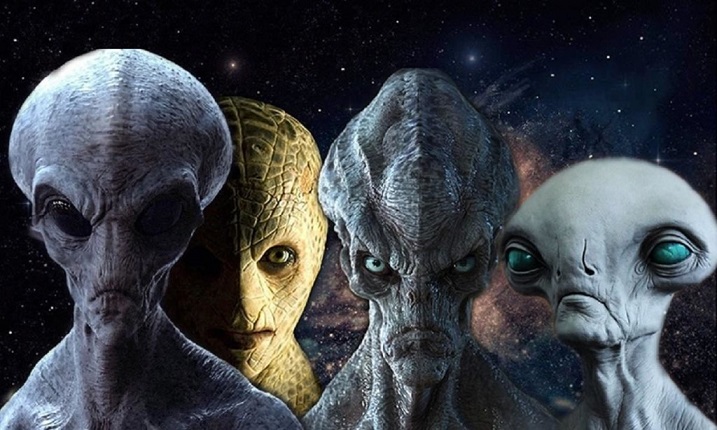 Today many are trying to understand what the intelligent civilization that we will find will be. According to astrophysicist Carl Sagan, it is unlikely that it will be similar to ours in terms of technological progress. However, he did not say about the relative age of such a civilization and whether it would want to communicate with us. This question was answered by a group of astronomers using one of the most overlooked mathematical tools: statistics.
According to their model, any intelligent civilization is most likely not just older than ours, it is much older, according to Universe Today. Scientists decided to find out how people can establish contact with a civilization that is a billion years old. As a result, they settled on a model known as exponential distribution. It is considered quite common in statistics and usually requires only one variable to determine the shape of the curve.
As a result, it turned out that the most suitable average life expectancy for an intelligent alien civilization is about twice the current age of ours. However, the authors do not directly indicate how old we are, but note that the mathematics works no matter which number is used.
For example, if the age of our civilization is defined as 12,000 years, during which we are engaged in agriculture, then it is likely that extraterrestrial civilizations will do this on average for 24,000 years. But this does not mean that at the end of this period everyone dies, it is just that they no longer do what was used to define the very concept of "civilization".
On the other hand, if we take the time during which we emit radio waves into space (100 years) as the starting point, then the aliens will do this for 200 years. Around the same time, they will start using more advanced technologies that replace radio waves, for example, lasers. Thus, although civilization has ceased to exist as "radio-emitting", its representatives are still alive and well, but they are using a new, less detectable technology for us.