TR-3B Astra – From Myth To Reality?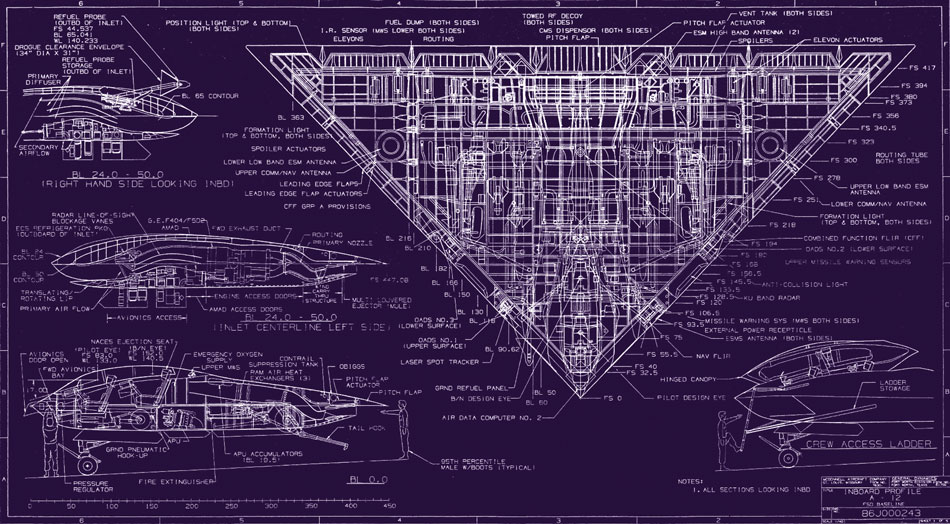 Breakthrough technologies emerge rapidly as time advances, and the public is most of the time left in the dark. What government institutions have developed and understood during the past centuries would greatly challenge our life understanding. So why would they break this perfect control paradigm when they can just leave it so and operate from the shadows?
If you have any idea about the sightings of UFOs (unidentified flying objects), you probably just stare at the sky and wonder what aliens control these things. For, TR-3B Astra, it is not what you'd expect at all.
To understand the truth about TR-3B Astra is to catch a glimpse into the world of Aurora, one of the best kept secrets by the government today. To clarify this, Aurora is not a planet of aliens or an invading army of cyborgs. As a matter of fact, this is happening right here on the U.S. soil.
So, what is this TR-3B Astra?
The TR-3B Astra, also known as the black triangle, is a nuclear-powered anti-gravity aircraft secretly built and maintained by the U.S. government.
It all started in 1982 and is part of the Black Program, a secret Air Force project funded with what is known as the Black Budget (estimated to be worth about $3 billion).
The technology behind this aircraft is considered beyond everyday technology. Some even point out that it might as well have been inspired by alien technology. For example, this aircraft can move stealthily, a feat uncommon during those times.
The TR-3B Astra is extremely lightweight, giving it the ability to easily outmaneuver other aircrafts. This is possible through a technology known as the MFD technology. The MFD is a short form of a circular plasma-filled accelerator ring, called a magnetic field disruptor.
This technology designed by the Sandia and Livermore Laboratories is so powerful that it was totally kept a secret by the government, making it officially non-existent. As you would expect, a lot of money goes into this research.
A good amount of citizens' taxes go to fund this project carried out at the Area 51 Groom Lake Air Base in Nevada. To understand how massive the operations going on in Nevada are, know that the government owns about 80% of all the lands in Nevada.
There is 18,000 federal and military personnel working there with another 20,000 contractors. It is quite easy to keep such a big project a secret when people couldn't notice. Even at the Groom Lake facility, not everyone knows about the operations. It took a while before people start to notice. The earliest media reports of sightings were in the United States and the United Kingdom.
As you would be expected, the government didn't give it too much of an attention. However, starting from the 29th of November 1989, a good number of sightings were reported in the Belgian territories, with the first event documented by at least 30 groups of witnesses and 3 separate groups of policemen. Today, this is known as the Belgium UFO wave.
By the 30th of March the following year, a frantic call from a Captain of the Belgian National Police spurred their military into action. On this day, this UFO was verified by a NATO radar installation and another one belonging to the Belgian military force.
But it only took this remarkable aircraft just a few seconds to outmaneuver them and break out of their lock-on. It was reported that the UFO suddenly sped up and dropped its altitude in a way that would have been possible for an aircraft manned by a human. This suggests that this UFO could have been controlled from an external base.
If you wonder how this UFO was able to outmaneuver the radars, look no further than the MFD technology we mentioned earlier. This MFD ring surrounding the rotating crew compartment has this mercury-based plasma that is pressurized to 250,000 atmospheres at a temperature of 123.15 degrees Celsius.
The result is a stunning superconducting plasma with 50,000 revolutions per minute which would easily generate a magnetic field that reduces gravity by 89 percent. Please, don't confuse this with the standard anti-gravity technology. This is by far more powerful.
While the anti-gravity technology practically pushes against the ground by a repulsive force which then lifts the aircraft up, this is more efficient. What the MFD does is to generate a magnetic vortex field. This is what then neutralizes or disrupts the effects of gravity by 89 percent on mass within proximity.
There is a reactive electrical system set on the outer coating of its fuselage to help absorb reflections from radar beams. This essentially helps it stay invisible. But it does even more. The polymer shell with the reactive coating can just as easily make such a huge aircraft as TR-3B look like just another small airplane. It could also make it look like several airplanes flying together, giving an illusion of a false radar reading.
This is also behind how fast it could run and how high it could go. A report published on darkgovernment.com made us know that this UFO can easily reach the altitude of 36,000 meters (that is, around 120,000 feet). The speed is purported to be around Mach 9. Let that sink in. That is almost 7,000 miles per hour, making it the fastest aircraft in the world.
Why this was kept in the wraps is a story we can all speculate. There are beliefs that they are being used for wars, with references to the Gulf war, for example. There have been sightings as recent as 2018. With such a big project taking a center stage in the Black projects ordered by the U.S. government, one but wonders what they are all being prepared for.
Are there aliens coming or are these for something else?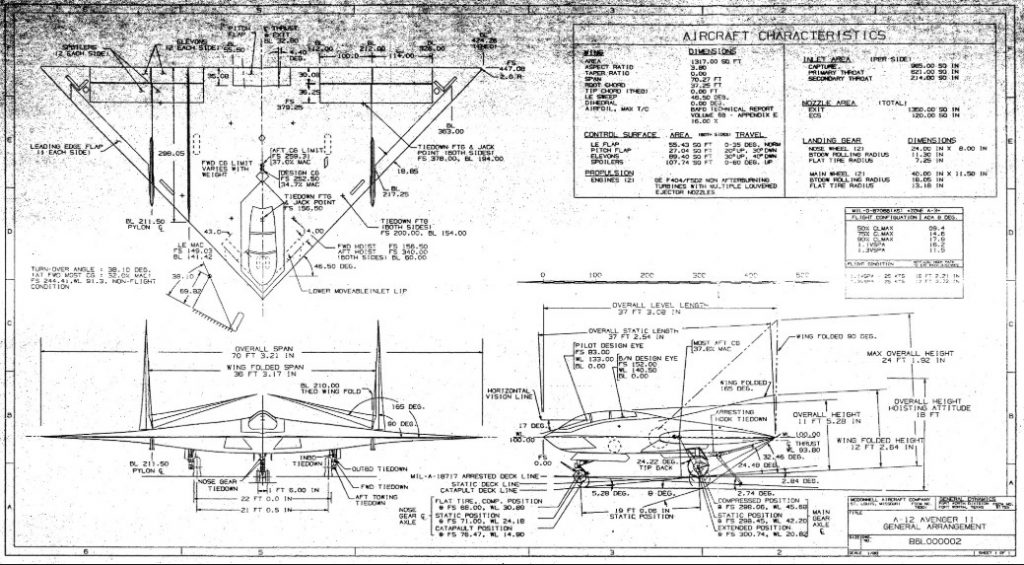 3 Legendary Heroes Who May Or May Not Have Existed
From Britain's most beloved outlaw to the founder of all Turkic peoples, find out more about three historical figures whose existence remains up for debate.
1 – King Arthur. Knight Of Camelot
We've all heard stories about King Arthur of Camelot, who according to medieval legend led British forces (including his trusted Knights of the Round Table) in battle against Saxon invaders in the early sixth century. But was King Arthur actually a real person, or simply a hero of Celtic mythology? Though debate has gone on for centuries, historians have been unable to confirm that Arthur really existed. He doesn't appear in the only surviving contemporary source about the Saxon invasion, in which the Celtic monk Gildas wrote of a real-life battle at Mons Badonicus (Badon Hills) around 500 A.D. Several hundred years later, Arthur appears for the first time in the writings of a Welsh historian named Nennius, who gave a list of 12 battles the warrior king supposedly fought. All drawn from Welsh poetry, the battles took place in so many different times and places that it would have been impossible for one man to have participated in all of them.
The Death of King Arthur. James Archer (artist) (1823 – 1904)
Welsh origin
Later Welsh writers drew on Nennius' work, and Arthur's fame spread beyond Wales and the Celtic world, particularly after the Norman conquest of 1066 connected England to northern France. In the popular 12th-century book "History of the Kings of Britain," Geoffrey of Monmouth wrote the first life story of Arthur, describing his magic sword Caliburn (later known as Excalibur), his trusted knight Lancelot, Queen Guinevere and the wizard Merlin. An irresistible blend of myth and fact, the book was supposedly based on a lost Celtic manuscript that only Geoffrey was able to examine.
Evidence from the ground
The second key source of information about Arthur is archaeology. Archaeological evidence for contact between Wales, Cornwall and the Saxon World takes many forms – from metalwork manufactured in an Anglo-Saxon style discovered in south-east Wales, to the distribution of early medieval pottery imported from the Continent and the shores of the Mediterranean.
Excavations at Dinas Powys, a princely hillfort near Cardiff occupied between the 5th and 7th-centuries, has informed us about the nature of a high status site in south Wales at this time. This site is contemporary with others like South Cadbury in Somerset and Tintagel in Cornwall (both with their own Arthurian traditions).
Arthur's court at Caerleon
A large number of sites in Wales have Arthurian associations, though few have proven medieval origin. In the 12th century, Caerleon was thought by Geoffrey of Monmouth to be the location of Arthur's court, while the hillfort of Dinas Emrys in north Wales is associated with Ambrosius, Vortigern and Merlin.
Renowned programmer ensures that we are living in a computer simulation and wants to hack it to save us
Many works of science fiction, as well as some forecasts of renowned technologists and futurologists, predict that enormous amounts of computing power will be available in the future. Suppose for a moment that these predictions are correct. One thing that later generations could do with their super powerful computers would be to run detailed simulations of their ancestors or similar people. Because their computers would be really powerful, they could run many simulations of this type.
Suppose that these simulated people are aware, then it could be the case that the vast majority of minds like ours do not belong to the original race, but to people simulated by the advanced descendants of an original race. Then it is possible to argue that, if this were the case, it would be rational to think that we are probably among the simulated minds and not among the original biological ones. In short, our life and everything in it is a computer simulation.
Or at least that's what Nick Bostrum, a philosopher at the University of Oxford, suggested in 2003, when he said that members of an advanced civilization with enormous computing power would have the ability to perform simulations of their ancestors. Although the most surprising of all is that there are many investigations that show that it is very likely that we are interacting with simulated minds. But now, George Hotz, the most famous hacker and programmer, is the latest technological celebrity to ensure that our universe is a simulation built by a society more advanced than ours. What's more, he wants to hack it.
"We are living in a computer simulation"
The American computer and hacker expert George Hotz has ensured during an exhibition at the SXSW 2019 conference, held in Austin, USA, that he is convinced that all of us live in a computer simulation created by beings much more advanced than us. either extraterrestrial or artificial intelligence, which is far beyond the scope of human conception and understanding.
"There is no proof that this is not true ," Hotz said on March 8 at the exhibition called "Jailbreaking the Simulation . " "It's easy to imagine things that are much smarter than you and could build a cage that you would not even recognize."
It seems that the American hacker is one of the believers in the simulation hypothesis, proposed by Nick Bostrom in 2003. Hotz, 29, became famous for being the first hacker to unlock the first generation iPhone. But he went further when he managed to release the Sony PlayStation 3. Since then he has worked for Facebook, Google, and Vicarious, an artificial intelligence company based in the Bay Area of ​​San Francisco, California. In 2015, he founded the Comma.ai company, whose objective is to democratize access to auto driving software.
During the conference, Hotz assured that all the negative elements of the universe could be eliminated if we are able to 'hack' the operating system that creates this imperfect simulation.
"Are you a player or non-player character?" Hotz added. "The player characters know they are at stake. Hack the computer that operates the simulation and rewrite the operating system of nature. "
In addition, the computer expert even said he is thinking of founding a religion dedicated to "breaking up" with the simulated universe.
"I'm thinking about founding a church, " Hotz said, referring to the end result of any capitalist enterprise being to maximize profits, sell the company or destroy it, all that is considered failures."There are many structural problems with companies: there is no real way to win. With companies, you only really lose. I believe that the churches could be much more aligned with these objectives, and the goal of the church would be to realign the efforts of society to get out of the simulation. I do not know how close you think of the singularity, but I think it's very close. Once we reach the singularity, if we have the same motivations that we have now, mainly the power over people, things are going to be horrible. Gather the right people and start saying: 'What does it mean to go out?' No charlatans, it's not garbage. Everything you say better will be rationally justifiable. "
George Hotz joins the long list of influential people in our society who also think that we live in a simulation. PayPal co-founder and SpaceX CEO Elon Musk has repeatedly revealed that we are all+9+9* stuck in a virtual Matrix-style simulation . In 2016, the best analysts of the Bank of America Corporation affirmed that there is a 50% probability that our world is a computer simulation and that we are all connected in a virtual reality.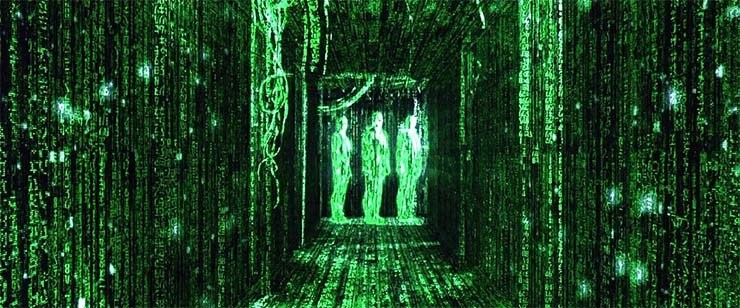 Even researchers from the University of Southampton, in collaboration with scientists from Canada and Italy, suggested that the universe could be a "vast and complex hologram" and our perception of life in 3D would only be a mere illusion.
Now, do the most privileged minds of the world suffer delusions of greatness? Or can they be right in their beliefs? Maybe the theory of simulation could explain the most absurd things in our lives, like politicians or wars. As it did with the iPhone or PlayStation 3, we will have to wait to know if "our reality" can be hacked, saving us all from this simulation in which we live.
Do you think we live in a computer simulation? Are we simple gamers of a video game?
Octopuses Are Believed To Be From Another World
Known as panspermia, life is thought to have been distributed by different methods. This includes space partials, spacecrafts, comets, asteroids and meteoroids. Essentially, a contamination thrived through the form of living microorganisms. Throughout the Universe, life exists in different variations and forms.
A collaboration between 33 different scientists, included a theory that octopuses are in fact from another place not native to Earth, they are alien to our planet. Of these scientists, molecular immunologist Edward Steele and astrobiologist Chandra Wickramasinghe – suggested this new yet wild theory.
This interesting theory, was published in a March issue of Progress in Biophysics and Molecular Biology, a journal that is considered highly controversial. Many scientists have disagreed with this theory, regarding alien octopuses. Everyone it seems has their opinion about it, yet nobody knows for sure just yet.
Traditionally, octopuses are thought to have evolved from the nautiloid, a large and diversified group of marine type cephalopods. The relationship between these odd cephalopods, doesn't explain their further characteristics like why octopuses are so very different in general from their supposive nautiloid ancestors.
The paper written had this to say, "The genetic divergence of Octopus from its ancestral coleoid sub-class is very great … Its large brain and sophisticated nervous system, camera-like eyes, flexible bodies, instantaneous camouflage via the ability to switch color and shape are just a few of the striking features that appear suddenly on the evolutionary scene."
There are other species in the water, including the common cuttlefish and the squid, among other yet to be discovered species. All of these species simply cannot be found in any other kind of pre-existing life form according to the authors of the paper.
This same paper stated that, "An already coherent group of functioning genes within (say) cryopreserved and matrix protected fertilized octopus eggs. These eggs might have arrived in icy bolides several hundred million years ago." These scientists go on by writing "such an extraterrestrial origin…of course, runs counter to the prevailing dominant paradigm."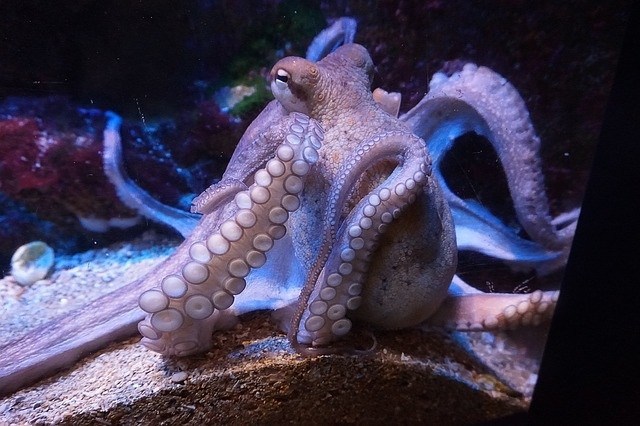 Through the panspermia theory, there are seeds everywhere. The seeds of life, are everywhere within the universe, including both space and life here on Earth as we know it. If any of this is truthful, then these specimens would to have survived long journeys across the Universe. These traveling space octopuses, would have to be both "space-resistant and space-hardy". These octopus cosmonauts, would have to endure many kinds of viruses and bacteria that would arise.
Octopuses are quite incredible creatures, they are able to contort themselves and are very flexible. Octopuses have three hearts and blue blood. They are widely considered to be the most intelligent of all invertebrates. Each tentacle is actually considered an arm. These arms have a mind of their own, able to think independently. Octopuses are quite the escape artists, they can squeeze themselves through some tough situations since they have no bones. To fool their prey, they can camouflage themselves as well. Equally as impressive, they can "see" with their skin.
Their skin is made up from the same light-sensitive proteins present in octopus eyes. This means that an octopus's skin, can sense and respond to light without information from either the eyes or brain. For traveling around within the ocean, an octopus can "walk" faster by using its arms as feet. This is far more efficient for them comparably. When they swim, their heart stops pumping blood to their organs.
With all of these abilities, they have become one of the oceans biggest wonders. Who knows whether or not they are from another world, but we shouldn't rule it out either.
(Source: Quartz and Huffington Post)