TR-3B Astra – From Myth To Reality?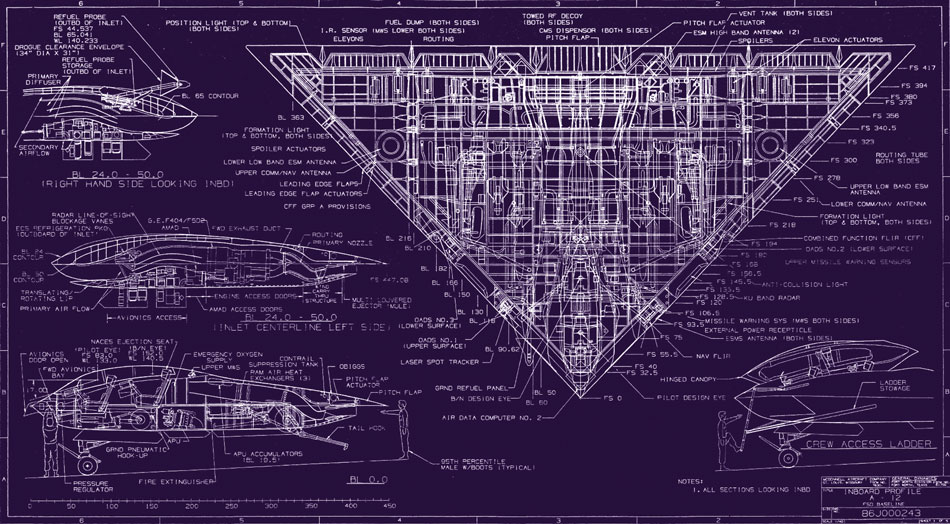 Breakthrough technologies emerge rapidly as time advances, and the public is most of the time left in the dark. What government institutions have developed and understood during the past centuries would greatly challenge our life understanding. So why would they break this perfect control paradigm when they can just leave it so and operate from the shadows?
If you have any idea about the sightings of UFOs (unidentified flying objects), you probably just stare at the sky and wonder what aliens control these things. For, TR-3B Astra, it is not what you'd expect at all.
To understand the truth about TR-3B Astra is to catch a glimpse into the world of Aurora, one of the best kept secrets by the government today. To clarify this, Aurora is not a planet of aliens or an invading army of cyborgs. As a matter of fact, this is happening right here on the U.S. soil.
So, what is this TR-3B Astra?
The TR-3B Astra, also known as the black triangle, is a nuclear-powered anti-gravity aircraft secretly built and maintained by the U.S. government.
It all started in 1982 and is part of the Black Program, a secret Air Force project funded with what is known as the Black Budget (estimated to be worth about $3 billion).
The technology behind this aircraft is considered beyond everyday technology. Some even point out that it might as well have been inspired by alien technology. For example, this aircraft can move stealthily, a feat uncommon during those times.
The TR-3B Astra is extremely lightweight, giving it the ability to easily outmaneuver other aircrafts. This is possible through a technology known as the MFD technology. The MFD is a short form of a circular plasma-filled accelerator ring, called a magnetic field disruptor.
This technology designed by the Sandia and Livermore Laboratories is so powerful that it was totally kept a secret by the government, making it officially non-existent. As you would expect, a lot of money goes into this research.
A good amount of citizens' taxes go to fund this project carried out at the Area 51 Groom Lake Air Base in Nevada. To understand how massive the operations going on in Nevada are, know that the government owns about 80% of all the lands in Nevada.
There is 18,000 federal and military personnel working there with another 20,000 contractors. It is quite easy to keep such a big project a secret when people couldn't notice. Even at the Groom Lake facility, not everyone knows about the operations. It took a while before people start to notice. The earliest media reports of sightings were in the United States and the United Kingdom.
As you would be expected, the government didn't give it too much of an attention. However, starting from the 29th of November 1989, a good number of sightings were reported in the Belgian territories, with the first event documented by at least 30 groups of witnesses and 3 separate groups of policemen. Today, this is known as the Belgium UFO wave.
By the 30th of March the following year, a frantic call from a Captain of the Belgian National Police spurred their military into action. On this day, this UFO was verified by a NATO radar installation and another one belonging to the Belgian military force.
But it only took this remarkable aircraft just a few seconds to outmaneuver them and break out of their lock-on. It was reported that the UFO suddenly sped up and dropped its altitude in a way that would have been possible for an aircraft manned by a human. This suggests that this UFO could have been controlled from an external base.
If you wonder how this UFO was able to outmaneuver the radars, look no further than the MFD technology we mentioned earlier. This MFD ring surrounding the rotating crew compartment has this mercury-based plasma that is pressurized to 250,000 atmospheres at a temperature of 123.15 degrees Celsius.
The result is a stunning superconducting plasma with 50,000 revolutions per minute which would easily generate a magnetic field that reduces gravity by 89 percent. Please, don't confuse this with the standard anti-gravity technology. This is by far more powerful.
While the anti-gravity technology practically pushes against the ground by a repulsive force which then lifts the aircraft up, this is more efficient. What the MFD does is to generate a magnetic vortex field. This is what then neutralizes or disrupts the effects of gravity by 89 percent on mass within proximity.
There is a reactive electrical system set on the outer coating of its fuselage to help absorb reflections from radar beams. This essentially helps it stay invisible. But it does even more. The polymer shell with the reactive coating can just as easily make such a huge aircraft as TR-3B look like just another small airplane. It could also make it look like several airplanes flying together, giving an illusion of a false radar reading.
This is also behind how fast it could run and how high it could go. A report published on darkgovernment.com made us know that this UFO can easily reach the altitude of 36,000 meters (that is, around 120,000 feet). The speed is purported to be around Mach 9. Let that sink in. That is almost 7,000 miles per hour, making it the fastest aircraft in the world.
Why this was kept in the wraps is a story we can all speculate. There are beliefs that they are being used for wars, with references to the Gulf war, for example. There have been sightings as recent as 2018. With such a big project taking a center stage in the Black projects ordered by the U.S. government, one but wonders what they are all being prepared for.
Are there aliens coming or are these for something else?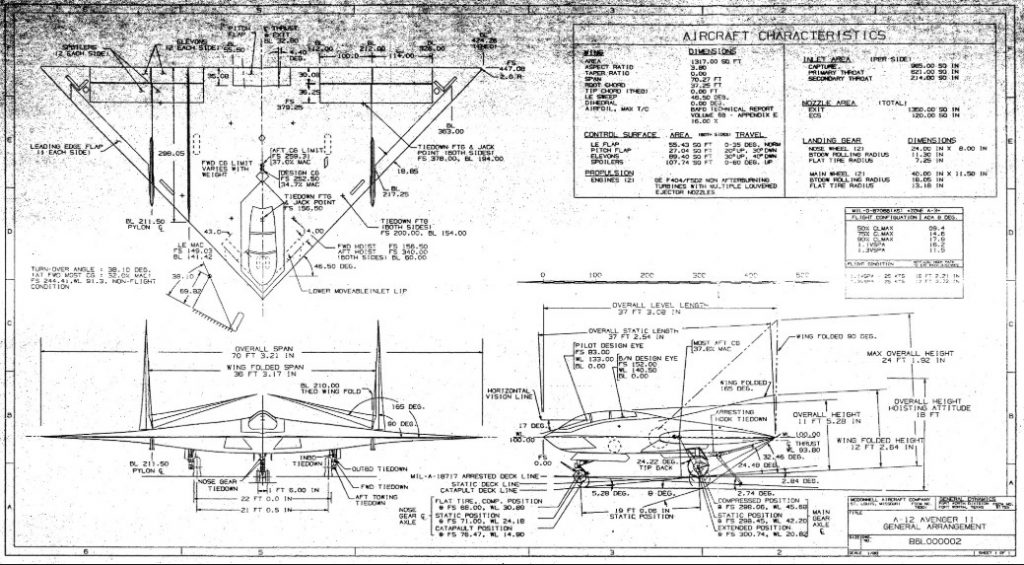 Photographs Of A Supposed Alien Ship Dropped in Australia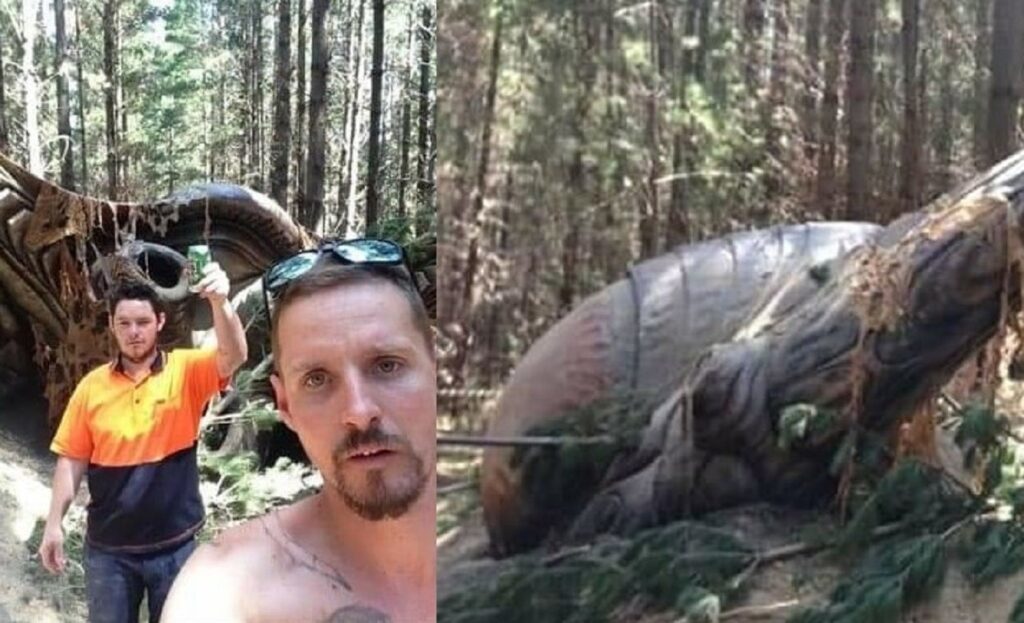 Those who say that UFO photos are always blurred and too far away to be able to identify them can not say the same about the images were taken by two men in Australia.
The photos and selfies are just above what they say are the remains of an alien spacecraft, even its beer can is clearly visible. What is "blurry" now, is exactly what it could be .
This case belongs to MUFON and is the number 99,500, which can also be seen on the UFO Stalker website. Obviously, the report is not made by the actual witnesses/photographers and was submitted two years after the alleged discovery.
"They called some friends and told them that they would come to pick them up to show them the object. When they returned a few hours later, the site had been cleaned and there were no remains of it. There was a police tape but everything else was gone. They took some pictures with their phones before and after. "
The post of MUFON was picked up by the intrepid observers of the UFO portal Texas UFO, who uploaded the photos to their website and social networks, where the skeptics focused on the idea that the supposed debris seemed to come from a movie.
And that's entirely possible since the film crew has used Monte Macedon (the name of the city and the mountain where it sits), especially for the scenes of the 2009 science fiction film "Knowing", the film of terror "Do not be afraid of the dark."
However, those scenes were filmed four years before the alleged UFO accident was discovered, enough time for it to deteriorate (movie sets are not made to last) or to be vandalized.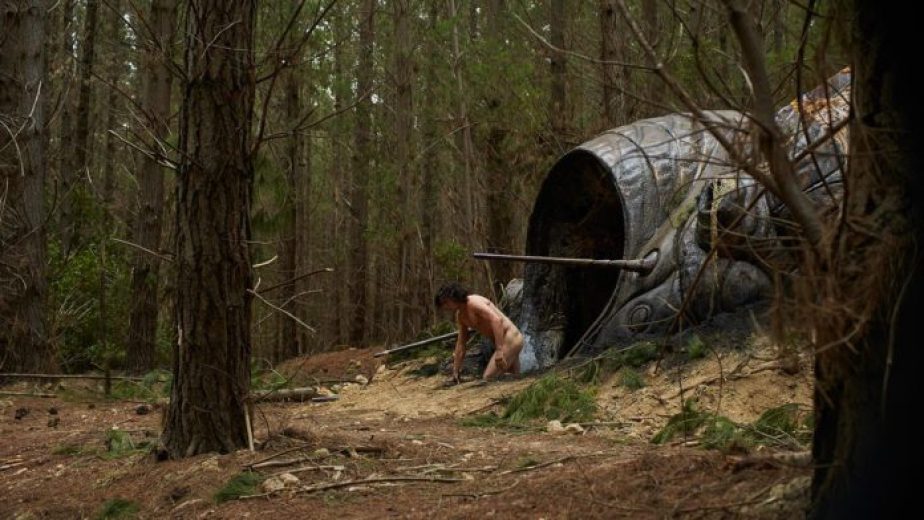 Macedon is also located a few kilometers from the location of Hanging Rock, the famous geological formation that has great spiritual and cultural significance for the Dja Dja Wurrung, Woi Wurrung, and Taungurung tribes.
Then there is the "police barrier tape". That is the strangest part of this report. Why would the police be called to remove a set of old movies and why would they cordon off the area with yellow tape? It does not sound like things were from a movie … or a picnic … Any ideas?
Whatever it is, this sounds like a great argument for a new movie in a beautiful place that is cheaper to shoot than Hollywood. What do you think about it? Leave your comment below.
Source thelifehacker.org
Japanese Ghostbuster Claims She Removes Spirits with an Air Cleaner
If there's something strange in your neighborhood
Who you gonna call?
If that excerpt from a classic movie theme has you googling for the number of your nearest Ghostbuster, you may want to change a few letters and try again after reading what a Tweeter in Japan has to say about the ghost removal powers of her new Plasmacluster. A what?
When I first moved into the apartment I'm living in now, there were a lot of strange happenings that really freaked me out. But then I got a (Sharp) Plasmacluster air purifier, and it all completely stopped. I did some research on ghosts, and I found out that ghosts are kind of like plasma. Isn't it amazing that air purifiers can not only clean the air but also exorcise ghosts?
Shiunoko
@ shinukosan
That Tweet from Shiunoko (@shinukosan) caught the attention of Japan's Sharp Corporation, which makes the Plasmacluster air purifier and it quickly responded to Shiunoko, who offered some marketing advice (poor Google translation):
SHARP Sharp Corporation
@ SHARP_JP
Since I have not verified it, I can not affirm, but I can not repel. maybe.

@ shinukosan
Jun 11
Mr. Sharp, if the sales of the air purifier has grown a little, take a filter behind the air purifier. My guy seems full of spirits …!

SHARP Sharp Corporation
@ SHARP_JP
Jun 11
Sharp does not need to be replaced for 10 years
Would the Ghostbusters (or any spirit mediums) agree that a filter full of ghosts doesn't need to be changed for 10 years? Sounds like a good movie plot but poor advice. The Twitter comments run the credibility gamut, but Sora News 24 points out that the Sharp Plasmacluster releases a plasma discharge full of plus and minus ions which clean the air by suppressing airborne mold particles, viruses, and allergens. Perhaps Shiunoko has confused 'plasma' with 'ectoplasm' – the alleged physical substance that allows ghosts to manifest themselves. However, the Plasmacluster isn't removing plasma or ectoplasm — it's emitting it.
It's more likely Shiunoko is thinking of a study conducted in 2015 which speculated that the mold found in old houses (and aren't most haunted houses old, musty and moldy?) could cause hallucinations (remember, the ergot fungus was used in the initial development of lysergic acid diethylamide – LSD) that give the breathers the sense they're not alone and can possibly create the ghostly images in their minds. According to its ads, the Sharp Plasmacluster can definitely do that:
"Reduce germs, bacteria, viruses, mold, and fungus – Patented Plasmacluster Ion technology attacks impurities throughout the room"
Is Sharp missing a big and growing market for a Plasmacluster Ghostbuster? In the meantime, have some holy water handy when you change the filter.
If you're seeing things running through your head
Who you gonna call?
Plasmabusters!

An invisible man
Sleeping in your bed
Who you gonna call? Plasmabusters!

I ain't afraid of no ghost
I ain't afraid of no ghost
Source: Mysterious Universe
Reptilian like creature recorded in the drainage of Great Britain (Video)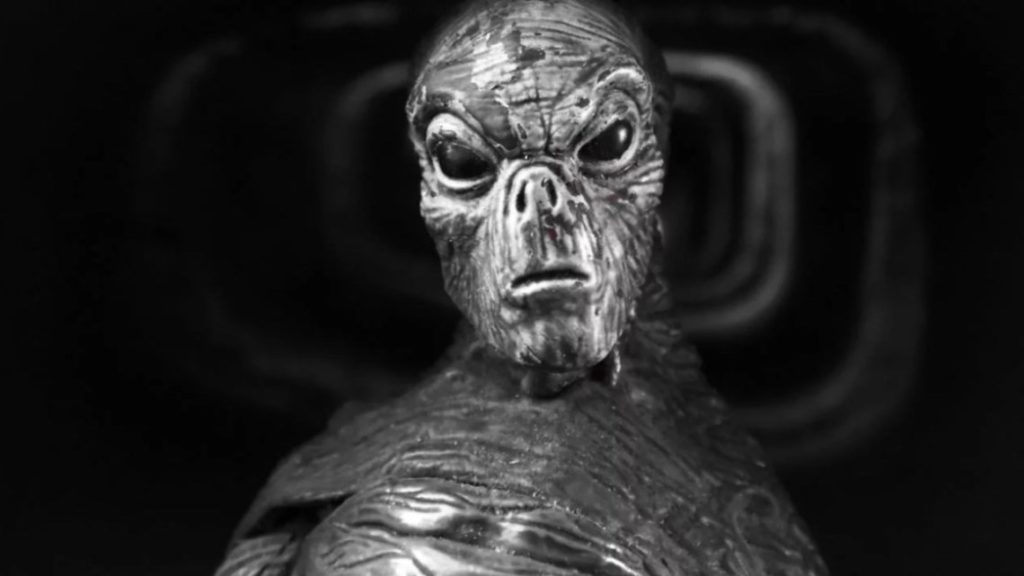 An immense amount of legends that circulate for many years mention strange forms of life that live under the Earth. However, these legends usually stay on the Internet, and do not leave there … except for exceptions.
There are stories of beings that come from a dark hell and possibly are among us since ancient times, which is why one of the most controversial videos in the history of YouTube is, without a doubt, which shows a strange creature of Reptilian aspect filmed in a British drain, video that many theorists have used to confirm the theories that these life forms do live among us.
The most terrifying thing is that it is not a single video, or two, but four recordings that were published on the YouTube platform. Another important point to note is that it was not hung by some ufologist, or by some UFO hunter that, normally, they do not have much credibility.
Those responsible for uploading the recordings was a company, which is responsible for water in the United Kingdom called United Utilities, on March 31, 2011. The next day, the news about the strange events recorded by the company was in every corner of the planet.
Many conspiracy theorists, both in personal blogs and forums, began to discuss and analyze the images, assuring that it was some reptilian creature. Others, however, mentioned some kind of lost animal, even that it was a montage. But what would a wastewater company gain from doing such a setup?
The Leigh Journal media was the first formal source to collect the images and review them, taking statements from the workers and people in charge of the company.
Mike Wood, regional manager of the sewer system at United Utilities, said that several of the employees had reported sightings of some strange animal, so they began to review the entire network of pipes with closed circuit monitoring. But what was seen was not exactly a sewer rat.
Wood explained at that time that the images were uploaded to YouTube, hoping that the general public would help them discover what it was, because they also had the theory that it could be an exotic pet that had gone astray, either from home from someone or from a zoo.
What they did have insurance is that it was feeding on the deposits of fat that were accumulating inside the pipes.
However, as the videos gained more and more reach, the theory that it could be a reptilian creature began to take much more strength among the public, and those who had been interested in the event.
In the images that were uploaded to YouTube you can see a strange creature with a long tail and body very similar to that of a reptile that crosses with the robot camera that the company had used to monitor the pipe network in case some of the the drains have some object stuck or there are nests of rats or other animals.
The event became so popular that even people baptized the creature, calling it "Messie", alluding to the renowned monster of Loch Ness.
However, despite the fact that the first videos were quite … curious, none caused such impact and concern on the entire planet as the fourth video, where you can see the creature in front of the camera, showing long limbs, like legs and arms, with a clear humanoid aspect.
However, when the robot camera moves to focus it better, it retreats at high speed through the drain.
Still no explanation about the event, the company never declared that it was an advertising campaign or something like that and the media did not give more coverage to the topic What was that creature?