Toshiba creates a device that detects 13 types of cancer with a single drop of blood
Toshiba announced Monday the development of a technology capable of detecting up to 13 types of cancer from a single drop of blood, and with an accuracy of 99 percent.
The diagnostic method was developed in collaboration with the National Cancer Research Institute of the Medical University of Tokyo, and is expected to be available for commercialization in "a few years", after having passed the trial period and trials that will be extended during 2020.
Early detection technology is designed to examine the types and concentration of microRNA molecules secreted in the blood by cancer cells. As explained by Koji Hashimoto, chief research scientist at the Toshiba Research Laboratory: «Compared to the methods of other companies, we have an advantage in the degree of accuracy in cancer detection, the time required for detection and cost".
Specifically, the new test will be used to detect gastric, esophageal, pulmonary, hepatic, biliary, pancreatic, intestinal, ovarian, prostate, bladder and breast cancers, as well as sarcoma and glioma.
Toshiba has created a chip and a small device that carries out the diagnosis in less than two hours. "A blood test of this type would be worth ¥ 20,000 (USD 183) or less," he said.
If everything goes as expected, it is possible that the device will become a fundamental tool for health checkups around the world.
Source: Japan Times
Future hyperreality: Prototype of a smart contact lens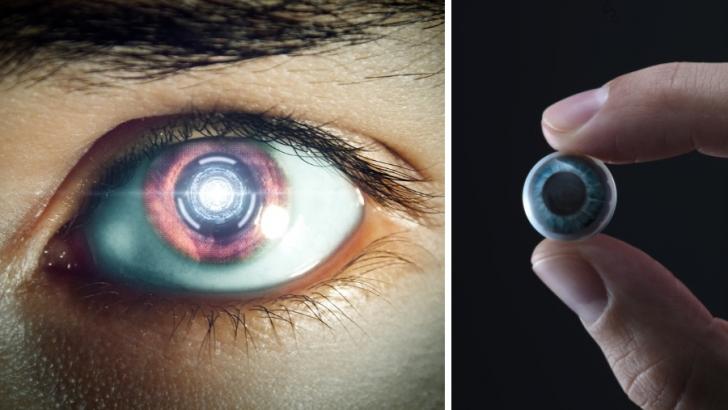 Mojo Vision, a newly created technology company, has presented a functional prototype of what claims to be the world's first truly intelligent contact lens.
This smart lens is essentially a miniaturized screen that can be worn in the eye. The company says it could provide directions, sports results or even let you see in the dark. Essentially, it is a mini computer. The best part of this? No one will ever know it's there! It has been designed so that people cannot see it and, according to the senior vice president of product and marketing, Steve Sinclair, the company has done it in such a way that the interactions are also extremely subtle, made only with eye movements, ensuring that no one notices their presence.
It goes without saying that this type of technology has many uses and the possibilities are endless. However, there is still a lot of work to do before it can be released, including full FDA approval that adheres to regulations and standards, something the company is currently working on.
Specifications
In addition to being invisible, the contact lens will also be discreet. It is possible that a screen just in front of the eye is constantly feeding the information, which is not what the company wants. Therefore, it will only give the user the data they need and when they need them, instead of bombarding them with them when they do not need them. This is especially important, since the screen will remain visible when the eyes are closed because it is a contact lens.
The technology behind all this is also extremely interesting. Right in the center of the smart lens is a miniature MicroLED screen that has a pixel density of 14,000 pixels per square inch (ppi), which is actually a world record according to the company.
For a quick comparison, the crystal screen of the retina of the new iPhone 11 has a pixel density of only 323 ppi, which is tiny compared to the lens.
Although it looks like something straight out of a James Bond movie, this contact lens is on its way to becoming a reality and may not be as far away as many people think. While it is still in its prototype stage, it is fully functional. Apart from FDA approval and filing some rough edges, it is almost ready to work. The final product, which will be aimed at the visually impaired, could change people's lives forever, which is a very exciting perspective!
This is a vision of our future hyperreality:
Scientists decoded the giant squid genome and saw that this creature has a very developed brain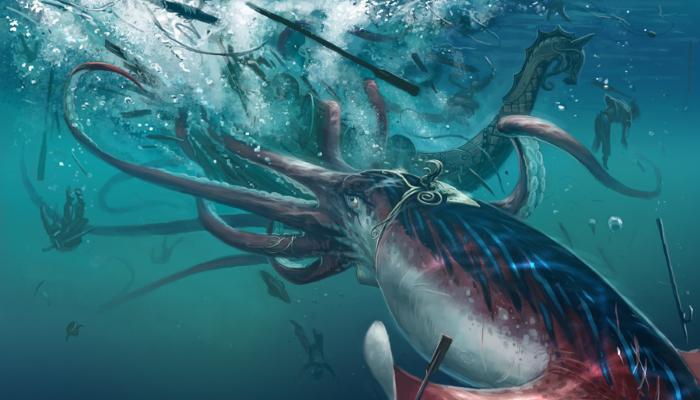 Giant squids of the genus Architeutis are one of the largest invertebrate creatures, which, according to official data, can reach about 8-10 meters in length, and twice as much according to unofficial ones.
Pictures of live squids were first obtained by Japanese researchers in 2004, before that scientists had ideas about giant squids only from their remains found in the stomachs of sperm whales or washed ashore.
Until now, not a single giant squid fell into the hands of scientists, which is associated not only with the fact that these creatures live mainly at great depths, but that that they rarely swim to the surface, as they sperm whale's favorite treat.
The genome of giant squid was analyzed by a team of researchers from the University of Copenhagen (Denmark), as well as researchers from the Marine Biological Laboratory of the State of Massachusetts under the leadership of Caroline Albertin. In total, this group sorted the genomes of several cephalopods at once, including octopus, cuttlefish and nautilus mollusk.
DNA samples of a giant squid were taken from a frozen piece of flesh of this creature, found many years ago on the ocean and preserved in one of the laboratories.
Researchers first found that the size of the giant squid genome is not that far behind the human genome. The giant squid had about 2.7 billion complementary pairs of DNA, which is about 90% of the human genome.
Although the size of the genome is not necessarily related to the creature's complexity and intellectual development, more than a hundred giant squid genes have been linked to a family of specific protocadherin proteins that are responsible for complex brain structure.
According to Caroline Albertin, as a rule, these proteins are found in very little (or not at all) in invertebrates, and the presence of more than 100 protocadherins in the giant squid genome can be compared to the finding of a "smoking gun", because this directly indicates that these creatures are very smart.
By the way, in the octopus genome in 2015, the same proteins were also found in approximately the same amount.
Other unusual finds include a unique set of genes responsible for the growth and development of giant squid, which were not in the genome of octopus, cuttlefish and nautilus. This probably explains why giant squids grow so huge.
The results of this curious study were published in the scientific journal GigaScience.
Abnormal particles whose origin remains inexplicable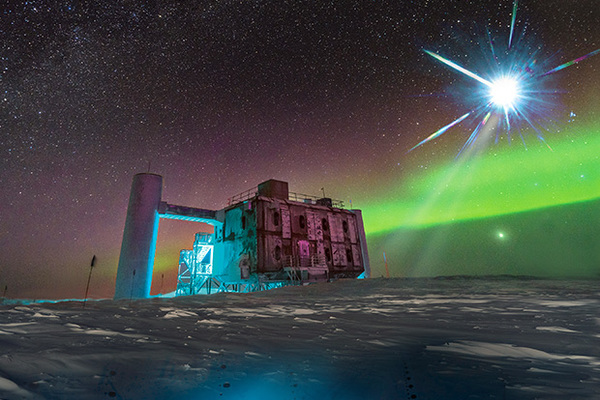 An international team of scientists has detected abnormal particles whose origin remains inexplicable. The discovery, which can refute modern ideas about particle physics, is reported in a preprint published in the arXiv.org repository .
Researchers have discovered several neutrino candidates using ANITA atmospheric probes (Antarctic Impulsive Transient Antenna). Two of the three events, which are interpreted as tau neutrinos, turned out to be associated with the atmospheric shower of high-energy particles that arose during the interaction of the Earth's atmosphere with tau leptons. The latter flew out of the core of the Earth, with which tau neutrinos interacted, which came from the other side of the planet.
The third possible neutrino was found during the search for the Askaryan effect – radiation that occurs when particles at light speeds pass through the Earth's substance. However, scientists also did not exclude that this event is associated with background radiation.
Physicists tested the hypothesis that all recorded neutrinos were of cosmic origin and originated in natural accelerators (for example, blazars). In this case, a secondary stream of low-energy neutrinos should have arisen, to which IceCube detectors with certain characteristics are sensitive. The data collected by the under-ice neutrino observatory over seven years were analyzed, but no signs of such a flow were found.
High-energy neutrinos were first detected by IceCube detectors in 2013. It is believed that part of these particles is born from the interaction of cosmic rays and matter (or radiation fields) in the vicinity of natural cosmic accelerators. Another type of high-energy neutrino occurs when cosmic rays interact with the cosmic microwave background. These particles pass through the Earth from all directions in a uniform flow.
According to scientists, the origin of the recorded neutrino candidates cannot be explained within the Standard Model. In the case of a uniform flow, ANITA was supposed to record similar events from different viewing angles. No possible neutrino source was also found in the direction for the neutrino candidate resulting from the proposed Askarian effect. However, these anomalies can be explained by new physics, which suggests the presence of axionic and heavy dark matter, sterile neutrinos, and supersymmetries.