Top Court Rules Cops Can No Longer Stop People After Claiming to Smell Marijuana
(Matt Agorist) In a major win for freedom, Maryland's top court ruled this month that police can no longer stop people based on the smell of marijuana.
In case after infuriating case, the Free Thought Project has reported on instances of horrifying rights violations all stemming from a police officer claiming to smell a plant. We have seen both women and men sodomized and raped — often times in public — as cops search for this smell. We have seen entire families held hostage, women and children beaten up, rampant sexual assault, and all of it stemming from a plant smell. Apparently, the violence has gotten so out of hand that one top court in Maryland is doing something about it.
The Court of Appeals of Maryland, the highest-ranking court in the state, said in a ruling this week — which opened by quoting Bob Dylan singing "the times they are a-changin'" — that police are not justified in searching a person based solely off of the smell of marijuana, according to a report in the Hill.
The ruling was unanimous and common sense prevailed among all seven judges. The ruling came from a case that unfolded in 2016 in which Michael Pacheco was searched and subsequently arrested because police claimed to smell weed in his car.
As the Hill reports:
During the incident, two officers, identified in court documents as Groger and Heffley, were conducting a "routine foot patrol" in Wheaton, Md., when they noticed Pacheco alone in a "dark parking spot" behind a laundromat, the court's 27-page opinion states.

After growing suspicion of the idea of someone sitting "in his or her car rather than in the laundromat, which was open at the time," the officers decided to approach the vehicle.

Upon approaching Pacheco's car, the officers said that they smelled "fresh burnt" marijuana.

Court documents said that shortly after, Heffley noticed a "marijuana cigarette in the vehicle's center console, which he testified he knew immediately was less than ten grams."
Despite a 2014 law which decriminalized possession of marijuana of up to 10 grams, police used the marijuana smell as justification for a warrantless search and subsequent arrest for both marijuana and cocaine which police would later find. Pacheco would then go on to challenge the arrest as illegal, based on this unlawful search.
"Pacheco moved to suppress the cocaine, arguing that the officers' warrantless search of his person was illegal because, at the time of the search, the officers lacked probable cause to believe that he possessed ten grams or more of marijuana," court documents state. "The State countered that the odor 'provided probable cause to search 'both the vehicle and [Mr. Pacheco].'"
The lower courts did not agree with the suppression of the evidence, so Pacheco appealed it to the state's top court and this month, he won.
"In the post-decriminalization era, the mere odor of marijuana coupled with possession of what is clearly less than ten grams of marijuana, absent other circumstances, does not grant officers probable cause to effectuate an arrest and conduct a search incident thereto," the court stated in the ruling.
"It is well established that individuals have a heightened expectation of privacy in their person as compared to their automobile, meaning the probable cause analysis for the search incident to arrest exception versus the automobile exception will often differ given the respective justifications for those exceptions and the facts and circumstances of each case," it added.
This ruling is a major boon for freedom and will only serve to improve police and citizen interactions by removing one of the ways police can harass individuals. Hopefully it will spread to other states.
As TFTP reported in June, an infuriating video was shared with the Free Thought Project showing North Carolina cops violate the rights of multiple innocent people because one of them smelled marijuana. No marijuana was found, but that didn't stop cops from holding a family and their guests hostage for over an hour to look for it.
Also in June, TFTP reported the case of Erica Reynolds, 37, who is seeking $12.5 million in damages accusing police of sexual assault and battery, wrongful arrest, false imprisonment, gross negligence and intentional infliction of emotional distress. The reason for this sexual assault and battery? Cops smelled weed.
Just last month, TFTP reported on another case in which Chanel Bates, 26, was leaving a restaurant when she was targeted by police who claimed they smelled marijuana. The officers' olfactory intuition was then used as the justification to detain, savagely beat, and kidnap the entirely innocent woman who had caused harm to no one. The infuriating and disturbing scene was captured on video.
In the land of the free, cops will claim to smell a plant on you and use that claim to violate your body in the most horrific way. And some people still have the audacity to call this "justice." Luckily, as this ruling in Maryland highlights, these people are becoming fewer by the minute.
Source:
https://thefreethoughtproject.com/cops-smell-marijuana-top-court-ruling/
ABC: Teen Experiences Serious Complications after School Inserts Birth Control Implant Without Parental Consent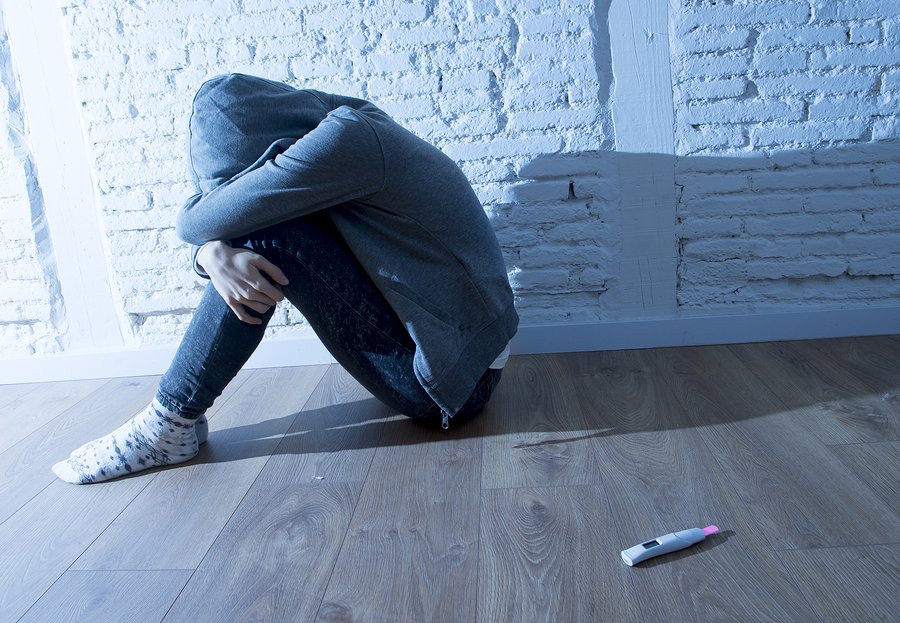 (Erin Elizabeth) A mother of a Digital Harbor High School student in Baltimore, Md. found out her 16-year-old daughter received a birth control implant at school after the teen started complaining about headaches and arm pain.
Nicole Lambert took her to the pediatrician, who discovered that a Nexplanon birth control device was the culprit. It had been improperly inserted by a school nurse three years prior, and needed to be surgically removed.
David Ledyard, attorney for the Lambert's, was contacted by PJ Media, and commented:for comment, who said:
"There's no transparency in the training or certification of the school health centers," he said. "Are they looking at the medical history of the students and doing a full workup before implanting these devices? What is the certification process and training of the nurses?"1
Ledyard has been trying to obtain this information from the school for over a month but has been ignored. Lambert has put in a formal request for her daughter's medical file, but the school has yet to turn it over. Ledyard added:
"It's important to [the mother] that this is not about birth control. If her daughter had needed it, she would have consented to get it."1
The implant was inserted near the back of Lambert's daughter's arm instead of the inside of her upper arm. Her doctor advised immediately taking the implant out to avoid possible complications, including blood clots. Along with the major health issues that the implant could have caused, Lambert was also upset that the implant had been administered by the school without her permission, saying:
"They call me for Tylenol, but they don't call me about birth control."1
A law in Maryland, that dates back nearly fifty years, makes it possible for minors to consent to invasive procedures without parental consent. Lambert said:
"I actually went to the school. I was furious. I was mad, so I went to the school and the nurse told me, 'I don't have to talk to you about absolutely nothing.' I'm like that is my child, I take care of this child, you can talk to me about my child, and they put me out of the school."1
Is Cannibalism the Solution to Food Sustainability in the Future?
Sergey Baranov, Contributor
Waking Times
Sci-fi has a track record of telling us what's next. Video phones, digital tablets, self-driving cars, helper robots, space travel and Artificial Intelligence were all envisioned by Jules Verne, whose 1865 novel From The Earth to the Moon tells a story of Baltimore Gun Club, a post-American Civil War society of weapons enthusiasts who shoot 3 people onto the Moon using a big cannon. Moon landing happens a century later. Herbert G. Wells predicted lasers, biological warfare and automation in his brilliant novels War of the Worlds and The Time Machine.
Gardasil Vaccine Found To Increase Cervical Cancer Risk By 44.6% In Women Already Exposed To HPV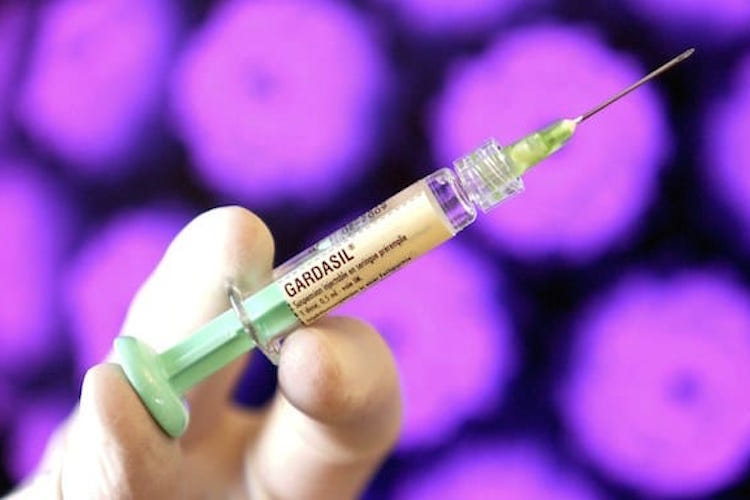 Robert F. Kennedy, Jr., Guest
Waking Times
In our September 18th debate for Spectrum TV, Kaiser's Chief of Pediatrics, Dr. Robert Riewerts, parroted Pharma's popular canard that the Gardasil vaccine has eliminated cervical cancer in Australia—the first country to mandate the jab. This is false.