Top 10 Things You Shouldn't Know About The Ubiquitous "Illuminati"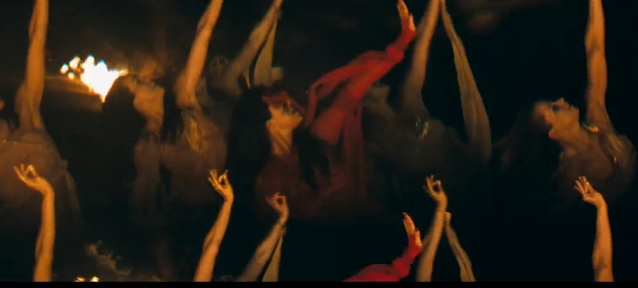 Warning: The following information is not suitable for anyone who would like to remain blind. At the same time this article is especially not for anyone that is certain they "know it all."
If you plan on having the "answers" handed to you, then please hit the back button… there's nothing here for you.
Moving forward, everything listed below is meant to only lightly touch upon each topic and requires further research on the reader's behalf to really "know the truth," instead of just believing what one source has to say.
If you're ready to take the red pill now, then let's explore together exactly how deep this rabbit hole goes… (update: to see what people are doing after reading this, please check out the poll on the bottom of this post)
10. Meet the Puppets
First let's take a look at what's considered to be "Illuminati" symbolism and where it has "popped up" over the years… and then we'll discuss it a bit.
The "All-Seeing Eye" within a triangle and on top of an un-finished pyramid… this has been used symbolically in various ways over time, adopting various meanings in each instance.
Ironically however, is the fact that the official symbol of the public Bavarian Illuminati was the owl of Minerva, said to represent wisdom and the ability to see in the "dark," not the All-Seeing Eye or pyramid.
So then the question is how did it become so unanimous today that this was their symbol instead… and that this symbol represented something "bad?"
| | | |
| --- | --- | --- |
| Original Logo | | Logo said to typically be seen only on three sides of each store, producing the number 6 three times. |
On behalf of all these hand symbols… again we see something that was originally perceived as being "good" with positive meanings within Buddhist, Jewish, etc. cultures, but then at some point during history that all slowly came to represent the opposite of what they once stood for.
| | |
| --- | --- |
| | *Similar image kindly first shared by a fellow reader by the name of Jeroen from the Netherlands |
Now, of course there may exist a number of reasons behind "why" any of these symbols could get constantly repeated today and throughout history… whether because people are drawn to the mere mystery of them, or are just simply copying others with or without assigning a new specific meaning to the symbols themselves, or are mocking some preconceived notion behind them, etc. The list of reasons "why" could realistically go on and on.
So of course someone logical could say that there is more reason to believe against the repetitive appearance of these symbols being considered as the definitive hardcore "proof" that an organized "shadow government" exists, since those symbols being used to demonstrate an alliance is just one out of many possibles… hence the odds are in favor of the many other possibilities.
It's important then to remember that just by seeing something, that by itself could never once and for all prove "why" it's there. That would require one to speculate, thus falling subject to an opinion/guess.
And to make that "guess," one would require some background understanding of something else to influence that decision.
Someone wouldn't be able to make the assumption that these symbols are "bad" if they didn't already have some understanding of the prevalent and shared "corruption" that already exists.
Instead, what people are trying to connect together is the "corruption" that is seen throughout the industries/organizations that end up seemingly using similar symbols. In which case, "corruption" is something to be looked at and studied.
Realistically "symbols" by themselves could never inherently be "good" or "bad"… since they're just a meaningless tool until we give them a meaning. So maybe the attention should shift to how these "industries" and people may be negatively effecting our lives. Whether you want to say they're distracting us or merely entertainment us… the fact of the matter is that too many people commit to trivial and meaningless pursuits to pass the time, which ends up becoming very dangerous to society as a whole.
What's incredible is the influence of all these "corrupted" and "skewed" values that we are faced with on a daily basis from multiple sources, that most of the time we never even stop to realize.
Instead of asking why is this symbolism being constantly repeated? (which inevitably has multiple reasons and explanations)
It may just be more important to ask why are the "values" that get displayed in most movies and music productions always the same? And how is that effecting society as a whole?
Also, try listening to the lyrics of these songs to get an even better idea of the "influence" found within the Music Industry: B.O.B. – "The Watchers", Lupe Fiasco – "B.M.F.", Kendrick Lamar – "Hiii Power", and K-Rino – "Grand Deception."
Beyond symbolism, let's look at what could actually be considered as "corruption…"
9. Presidents' Bloodlines
It gets even weirder than the image above. From presidents of America, to former Kings and Queens in England, to ancient Greek and Roman rulers, and as far back as the pharaohs of ancient Egypt they have for the most part all shared a common bloodline. Doesn't sound like much of a "democracy" anymore, now does it? This key bloodline originated between the famous Egyptian queen, Cleopatra (60-30 B.C.) who had three children with the famous Roman politician and general Mark Antony, which continued on from there. Please click here to watch this video of how a 12 year old girl figured out that America's presidents are related. (click here to watch if you live in China)
The whole idea of marrying within one's family to keep the money and power in the same hands and having a singular privileged superior ruling class over an un-privileged class is an age old idea that was at the core of "fascism." The word itself is believed to have come from the Italian word "fascis" meaning a "bundle" and the Latin word "fasces," which described the symbol of an ax surrounded by a bundle of wooden sticks, which stood for unity and authority in ancient Rome.
While looking solely at the symbol's meaning that "dominance/power/authority" (represented by the ax) would only be achieved through the backdrop of a connected people/unity/oneness (represented by the bundle of wooden sticks), this could be seen as a "good" useful message to remember… however a quick look at history to notice how this symbol would only be used by dictators and privileged ruling classes, which always took advance of the less-privileged families, provides a new understanding. If you came from an un-privileged family, this symbol would never have meant something positive to you. Through this ideology, someone must be "on the bottom of the ladder" so to say, preventing true equality for all.
Could this mean that some of the ideological tenets from fascism have been carried over to America's form of capitalist democracy?
8. Human Self-Sacrifice
In case you didn't see it on FOX or CNN, all of America's wealthiest and most influential people (around 2,000) meet once a year in the middle of the forest in California for a weekend, and practice a mock human sacrifice ritual underneath a 40 foot tall stone owl called Moloch. This meeting has come to be known as the Bohemia Grove, and as for the owl… Moloch is an ancient northern African "deity" that is associated with "sacrificing children by fire."
Oh wait, for some reason the news forgot to cover this one… good thing for the internet. You can watch the whole thing by clicking here. (click here to watch if you live in China) It also appears that all of these people gather to not only partake in rituals, but also to discuss America's future outside of the public eye in case you were interested. But of course they're not the only group that is known to meet in secrecy to discuss world affairs away from the public's knowledge.
7. Copying Ancient Egypt Until Today
We all know that America's "Great Seal" features the number 13 repeatedly to represent the 13 original colonies. But what most people don't know is that the number 13 actually played a very significant role in Ancient Egypt. Why is that important? Well, it's not hard to see America is highly influenced by ancient Egyptian culture… just look at our nation's capital. There's something that our history books are just not telling us, but is very well known among certain people apparently.
Not to mention the fact that the Illuminati was founded May 1, 1776 in Bavaria (a state located in the southeast of Germany) and the United States' Continental Congress voted for Independence from Britain (giving birth to Democracy) on July 4, 1776. Not only is it odd the years match, it's odd that someone decided to lie to Americans and change the true date on the final edition of the Declaration of Independence that got approved. It wasn't the fourth of July  but the second of July that this happened. (July 8th was the first time the Declaration of Independence was read publicly and finally in August of that year it was signed, reference the letter John Adams wrote for further proof). The number four must have held some important significance in the mind of whoever made that change. Also, research the theory that America was meant to be a new "utopia" similar to Atlantis by introducing Democracy. Apparently some people believe the East Coast of America (13 original colonies) is suppose to have even been the West Coast of Atlantis.
It's funny to point out that in contrast to ancient Egypt, (where 13 was considered a very lucky number) somehow in our western world the number 13 represents bad luck. So much so, that tall buildings skip labeling the thirteenth floor in elevators. It almost seems as if someone was trying to suppress the original meaning behind the number 13 through misinformation and superstition. Hmm..
Onto America's Eagle… a perfect representation of bravery, nobility, and freedom. What they forgot to mention that it was also inspired by one of the oldest and most significant "deities" in ancient Egypt, Horus. This "deity" was represented by a falcon, usually depicted as a man with a falcon's head. Also, it's interesting to note that both the american eagle and Horus are seen with their heads facing to their right, exposing only their left eyes. This happens to be very significant in ancient Egyptian culture.
Finally, we all know that the Washington Monument's design being an obelisk comes from ancient Egypt,  but what's not talked about is why it sits inside of a Vesica Pisces when viewed from a satellite image. Plus the fact that it's designed as a circle within another circle, which again are both references to ancient Egypt… more specifically Amen Ra (sun "god").
6. Hit List
It's time to wake up and count the amount of people that have tried to stand up against the Illuminati, but were cut short. Plane crashes are a common cause of death for the rich and famous now, and far too many other mysterious circumstances, unsolved murders, and assassinations surround the premature deaths of these people. Of course we can't jump to conclusions, so make sure to decide for yourself if something may have seemed a little off or wrong about each person's description of death. It's interesting also if you can find what these people were talking about, that could have possibly got them killed. One thing's for sure, they all had a very positive message to share with the rest of the world. But unfortunately, after trying to speak up about the "Illuminati" or some form of organized "corruption," they all died shortly after… strange coincidence huh? Not to mention the countless others whom weren't as famous.
To hear what Micheal Jackson had to say 
please click here
. (
click here to watch if you live in China
)
(Please click here to hear the speech where former President John F. Kennedy said these words.)
5. Who Really Controls the World?
The "Illuminati" was founded as an Enlightenment order mostly composed of intellectuals, philosophers, etc., with gnosis or gnosticism as their backbone… opposed two main enemies above all: superstition and the abuse of state power.
The fact that we use the term "Illuminati" to point a finger at some "secret society" is kind of ironic. It's pretty obvious that if anyone were responsible for all this, it would have to be the ones that controlled the majority of the money in the world.
"He who controls the money supply of a nation, controls the nation." – James A. Garfield
When looked at like this, it's not really a big secret or mystery who's at the top here. And while I could just list out the last names of the "13 ruling families," it's much more important to understand that it's the idea that continues to live on that must be overcame in people's minds to be able to ever say something like, "We defeated the Illuminati." Not try to "overcome" any individuals, but the idea… almost identical to how the pyramid on the back of the American dollar bill displays 13 layers of brick (representing the foundation/vehicle) to support the floating all-seeing eye (representing the idea). Almost like saying, "the idea is above us all."
Also, it never truly made sense how the "Illuminati" could have done all of this, and by "Illuminati" I refer to what history tells us… that  Adam Weishaupt founded a group of highly intelligent "freethinkers" that sought to improve the world through "enlightenment" in Bavaria, Germany on May 1, 1776. "Illuminati" is the plural of "illuminatus," which means seeker of illumination/light/enlightenment for the mind.
How could a small group that wanted to keep it's membership secret wield so much influence after all? In a way, the history of the "Illuminati" makes it sound much more like the rebellion from "V for Vendetta." Then I happened to stumble on this website, please click here to view it. For some reason after reading this supposed "interview with an illuminatus," it started to make a lot more sense to me.
This website mentions over and over again about overcoming the "Old World Order," which is what got us here in so much debt… and hopes to create a positive "New World Order." They refer to this "New World Order" as "Meritocracy" (please click here to learn more, check out the FAQ section and learn about a 100% Inheritance Tax) … in which this type of society would reward you based on your "merit," or how much work you provided to the rest of the community (hard work + talent), opposed to today how money and lineage is what determines your class in this world. (they go into much greater detail and length on their website, and after reading through their site it's clear to see that whoever wrote it had to be pretty intelligent about current affairs). It is hard not to be reminded of the "Zeitgeist" (or Venus Project) movement. If you have ever seen their films on YouTube, you know that they are trying to do the exact same thing… dismantle the "Old World Order" class of hierarchy, and replace it with a "New World Order," but in this instance, one without money entirely. Almost like how "Star Trek's" society was portrayed. After studying both of these replacement systems, it's clear to see that the people that came up with them are trying to create a positive change in this world… and then we have the current "ruling class," and the change they are trying to put in place for their own personal benefits, instead of for the benefits of everyone…
update: please read this article from this website for further information by clicking here.
4. Their Mission… New World Order
Since 1935 the United States one dollar bill has read, "Novus Ordo Seclorum" which is latin for "New World Order." Before that it says, "Annuit Cœptis" which is latin for "He approves (has approved) of the undertakings."
To learn the truth research: The Bilderburg Group, Trilateral Commission, 1001 Club, Majestic 12, Le Cercle, Committee of 300, and 13 Royal Families.
A great book to read for more information is called, "The True Store of The Bilderberg Group" by Daniel Estulin.
The "New World Order" is the term coined to represent a "One World Government." It's first attempt to be assembled was after World War I (the war to end all wars) when president Wildrow Wilson announced the League of Nations, which didn't raise enough support and failed. When the United Nations was created after World War II, the term was hardly used in fear that it would cause the United Nations to fail, like it's predecessor the League of Nations. The next time the term was used was after the Cold War era, when George H.W. Bush Senior made a speech September 11, 1991 in front of the U.N. (you can view this here) (click here to watch if you live in China).
There are two main techniques they are following to make this a reality in the future as we will see next…
3. Mind Control
The Illuminati wants a population that is distracted and unconcerned about what happens within government. They accomplish this by making us more concerned about celebrities than our own families thanks to the news…
Why can the average American tell you more about their favorite actor or favorite professional sports team than they can about what's going on in the country next to them? This is done by design, there is no accident. When you have the biggest news networks covering celebrity issues as if it's the most important thing in the world, it becomes the most important thing.
Everyday our senses are constantly being bombarded with sublimely messages found in TV, movies, and advertisements. Distracted by the spell of sex, violence, and artificial drugs (which is the number one reason people are sent to jail today).
Laws can change magically without the public noticing… and the FDA in America can "approve" any chemical even if it gets rejected in other countries, like Europe for instance. They're not even afraid to place chemicals in our: food, body care products, and house cleaning products, which negatively affects the growth and development of our brains. Combine that with their greatest psychological warfare weapon of all time… the Television. Whether you want to believe it or not, the CIA realizes the truth of what this device does to the human mind. TV is set at a certain flicker rate that induces a meditative type state, making us more relaxed, passive, and agreeable with whatever we see. Studies have shown that after less than one minute of us watching tv, our brain switches from beta level consciousness (associated with active and logical thought) to alpha level conciseness (associated with passive acceptance and suggestibility… similar to when we first wake up). This is why sometimes we feel addicted to watching TV, and why little children become obsessed when they see the newest toy commercials.
This is why major advertising companies have no problem spending billions of dollars a year on commercials and product placement within TV shows… they simply know the kinds of results it gets. Not to mention how subliminal messags are still being used today. They are unrecognizable by our conscious mind, but passively absorb and store into our subconscious mind. This is later reflected in shaping our actions, attitudes, and beliefs.
Add the fact that the "Illuminati" (corporations) fund our education system… this is how our society ends up with tons and tons of 9-5 working drones. 8 hours sleep, 8 hours work, 8 hours play. We don't have any time to be concerned with anything else, so no one ever stops for a moment and asks, "Is this really the best I could be doing?" until we feel it's too late because we're "too old now."
Now you know why billions of dollars of propaganda money is spent on "dumbing down" society, controlling: food, education, etc. (I won't even get into how most of the medical schools in America are highly funded, and hence influenced, by people with their money vested in certain big-time medicine companies… i.e. "Big Pharma") But of course, the opposite is just as true… if we educate ourselves and fill our hearts with only love for one another, we will break free. To get a really good feel for this, please watch this amazing thought-provoking video here. (click here to watch if you live in China)
Also, research the book titled, "Propaganda" written in 1928 by Edward Bernays (nephew of Sigmund Fraud and supporter of adding fluoride into America's water supply). This book was written following the study of group dynamics, and happens to be the "hand-book" for controlling someone's mind, which can be seen as the start of this insanity. In it he described how it was possible to intelligently and consciously manipulate the habits and opinions of the masses within a democratic society. He even went on to state that:
Where does this sound familiar? Oh yes…
Also the book titled, "Psychological Warfare and the New World Order: the Secret War Against the American People" by Servando Gonzalez is a great read on this topic.
And now, if this wasn't bad enough… the Illuminati realizes one more thing. And that's fear is the easiest way to control someone, as we will see next…
2. Maintain Humanity Under 500 Million
This is by far the most horrible and disturbing one on this list. This will reveal the unfortunate true nature of today's Illuminati. To understand this, we have to ask the question .. "What is the most valuable resource on this planet?" The answer surprisingly is "humans." Research the words, "human farming." You see, there are so far 4 types of "slavery" that have been seen throughout history. The common thing to note, is that the more "freedom" the "slaves" think they have, the more productive they are… and in turn, the more prosperous their "masters" are.
1. Traditional Slaves – each slave is unable to "own" anything and is barely kept alive.
2. Farming Slaves – slaves can now have "ownership" over a specific piece of land, so that they can farm it and be able to feed themselves. However, they would have to give as much of their yield as their local war lords would want for free.
3. Mafia – slaves gained the freedom to choose what career they would want to start a business in, however mafia type people would steal money from the business owners with fear of death.
4. Federal Reserve – slaves retain the freedom to choose their career, and have the "security" of not being immediately threaten… instead an "invisible" organization steals money from everyone through a seemingly harmless tax, which we think goes to building new schools and rebuilding the roads, etc. When in the reality the majority of it pays off a never ending debt nearly every government owes to the "global elites" (this works so well because we can't point a finger to blame a specific person). Especially since the people that control the Federal Reserve don't have to list who they are, or even what they spend the money they gain on. They're the only "company" that is somehow magically allowed to do this… don't take my word, please watch this video. (click here to watch if you live in China)
As if this wasn't bad enough, there is a fifth form of slavery. Zbigniew Brzezinski makes a point of this to the Illuminati at the British Council on Foreign Relations, where he was quoted for saying:
Also, you can watch him say this by clicking here. (click here to watch if you live in China)
The specific number of "500 Million" is suggested by the "Georgia Guide Stones," which is also known as "America's Greatest Mystery." The pseudonym "R.C." was given, but it's not too hard to figure out it stands for the Rosicrucians (another very old philosophical secret society founded in medieval Germany).
Whether that number is completely accurate or not, one thing's for sure… all of the evidence is defiantly there that the Illuminati is reducing the world's population. Whether by reducing the fertility of women, sperm count of men, or out right spreading deadly diseases such as: cancer, diabetes, etc. (oh and mis-diagnosed medicine in America is actually one of the highest causes of death, not to mention chemotherapy radiation… but you would think by now they would have found the cure for these diseases, no?). These are all at an epidemic high today due to the fact that countless chemicals (sometimes called "preservatives") have been added to our food, personal hygiene products, and home cleaning products. You see, the Illuminati knows that they won't be able to efficiently control 7 billion people (estimate of world's current population). Even the former President of the World Bank admitted his fear of Africa's growing population (click here to watch) (click here to watch if you live in China)… which explains why every year the U.N. provides less and less aid over there. This is the inescapable truth that we see when we begin to open our eyes… "they" are planning the death of billions of people on our planet through the: water, soil, food, air, disease, etc. all to keep themselves rich, while we stay poor. Again, "they" really refers to the idea of "survival of the fittest," whereas "Ubuntu" is the only answer to this. Not familiar to this concept?… I bet you are:
"What *Random Acts of Kindness* have you done today?" Click here to Tweet this.
Research and avoid at all costs: Aspartame, Meat Glue (click here to watch if you live in China), Genetically Engineered Organisms (click here to watch if you live in China), Mercury in Vaccines, Fluoride Poisoning, Chemtrails, HIV and AIDS being created by the CIA to wipe out homosexuals and African Americans, the company Bayer created Heroin, LSD and Crack was created by the CIA, CIA trafficking cocaine (Gary Webb), the company Monsanto, FDA and how the companies that it regulates have direct influences over them, and ultimately "Eugenetics".
This should help start you out with the truth, since the list is unfortunately endless. And as you learn more about each topic, ask yourselves this question… "How on earth is this legal?!?!" (please visit this website and sign the petition to make it mandatory for GMO food to be labeled in America at: JustLabelit.org) This is why I wrote this article here, as an initiative to battle exactly this.
Unfortunately, if "they" don't kill ya… there's plans in place to control those that survive with fear (police state). Now that we understand this…
Also, research: "FEMA Camps", "Fusion Centers", "Police State", "Patriot Act", "Rex-84." In truth, the amount of laws that have been created that would help support a "New World Order" is just as large as the amount of chemicals we find in our food.
Let's not forget in 1977 a book was published by John Holdren entitled, "EcoScience." In it, Holdren advocated forced abortions, mass sterilization through the food and water supply, and mandatory bodily implants to prevent pregnancies. Where do you think a guy like that would end up today? Well today, he's now Barack Obama's Science Advisor and has called for "Planetary Regime" to enforce totalitarian population control measures. And now the book "EcoScience" is being sold to the public as if it's a good thing.
Believe it or not, this isn't even the worst part. In the future there's a lot of speculation that they're planning one of either two things. You see before "Marshal Law" can be enforced there has to be a large amount of public fear first. Their plan is to either start a pandemic as an excuse by releasing a very deadly airborne disease (this is where F.E.M.A. Camps would come into play to "control the panic and outbreak") or use "Project Blue Beam" as their great deception. If you look up Project Blue Beam, you will see it's basically a faked alien invasion attack. Past President Ronald Regan once said to the U.N., "Perhaps we need some outside universal threat." (click here to watch if you live in China)
Becoming aware is the first step towards breaking free.
Also, America has the Federal Reserve, which is a private corporation that has hijacked America's monetary system, bringing it to bankruptcy. It's so painstakingly obvious this corruption that exists across the globe, that a 12 year old girl was able to uncover the scheme within her own home country of Canada. You can see her news interview by clicking here (click here to watch if you live in China). To watch a visualized short-film providing one of the best explanations given about the endless "credit crisis" cycle that she speaks of, you can click here (click here to watch if you live in China).
Another very noteworthy video to watch would be "The American Dream" (click here to watch if you live in China). What's interesting is that this same video was discussed on FOX Business Network's show called "Freedom Watch" (click here to watch if you live in China) hosted by Judge Napolitano… along with a few other very serious issues surrounding the government… but after a while got cancelled despite it being a top-rated show, to be replaced with re-airings of shows that ran earlier in the day. Censorship of the truth at it's finest… to see FOX announcing the cancellation for no apparent reason, please click here (click here to watch if you live in China).
And with this inevitable economic collapse coming, it sets the stage for more fear which would provide another excuse to establish a "One World Government" / "New World Order."
When events like 911 took place, they are known as False Flag Operations. Events like this are what enable the "Illuminati" to start wars and do whatever they want without the public ever questioning things. (side note: research "agent provocateurs"). Aside from the vast amount of information out there proving it was an inside job (watch the documentary, "Loose Change 911: An American Coup") (click here to watch if you live in China), lesser known is that in reality Osama Bin Laden was a former C.I.A. agent, named Tim Osman. There are even photographs of him (check below) when he was in the C.I.A. seen alongside with Zbigniew Brzezinski (Barack Obama's friendly Foreign Policy Advisor).
Even lesser known is that the FBI failed at an attempt to bring down Tower One in 1993. 30-40 years ago if you talked about this "they" would give you a fast acting cancer, or just kill you to make it look like a suicide, says countless individuals. This is on record today if you spend a little time to look around, since much of it has been declassified, but since so many people had the courage to speak out… the "Illuminati" decided upon a different approach and admitted they were growing opium (which is used to produce heroin) in Afghanistan, and shipping cocaine into America, and shipping guns into Mexico. Whereas, before they tried to place the blame on other people… as if they were abusing our given freedoms, such as the second amendment (the right to bear arms). Why? Because they want the Gun Control Act enacted, and hope to sway the public's opinion for it… since after all, how much easier would a police state be if we couldn't defend ourselves, and thought we had to rely on others for protection? At that point, we would be begging for more and more police… but when does it become too much?
The following images below are for your pleasure…
1. The Truth behind Satan/Lucifer/Baphomet?
There is clearly something here that they don't want you to know. Between a Goat's head, an inverted Pentagram, the "666" hand symbol, "Devil/Beast Horns" hand symbol, and even the "All-Seeing Eye"… it's hard to say the Illuminati doesn't know a thing or two about "Satan." This is why people always conclude the Illuminati "worships Satan." Plus combine this with the fact they're willing to kill and "dumb down" countless amounts of people, just so they could stay on top of everyone else. Without a doubt their plans are "satanic." But here's one question, aside from all of the other signs/symbols (which are commonly associated with the devil because of the bible)… why is Egypt's Eye of Horus/Ra / "All Seeing Eye" associated with "Satan" (known as "Eye of Lucifer") as well? That seems odd doesn't it? Ra represented the Sun and Horus represented the son of the holy trinity (Osiris + Isis = Horus). Also, if you actually study the origin you will see that the "All Seeing Eye" originally represented "Knowledge" which is interesting, because "Satan" in his serpent form deceived Eve into eating the apple, which represented a "Forbidden Knowledge." We also seem to fail to ever ask why is "Satan" represented as a goat a lot of the time? What's the real origin of Baphomet? (research "Astrological Ages," more specifically the age of Aries to begin to see why.) Also, note that a goat, whether male or female, appears identical, both with their horns and beards. This helps explain Satan having horns, and the androgynous nature of Baphomet, which is also called the "Goat of Mendes." If you're interested in knowing the real truth behind this and the true meanings behind the rest of the Illuminati's Secret Symbols (including the infamous Knight's Templar, etc.), just enter your click on the green button below to receive the beginning of my new guide, "Illuminati Secret Symbols Revealed."
A Brief Summary Of The Rothschild Crime Syndicate's Activities In The Middle East And Elsewhere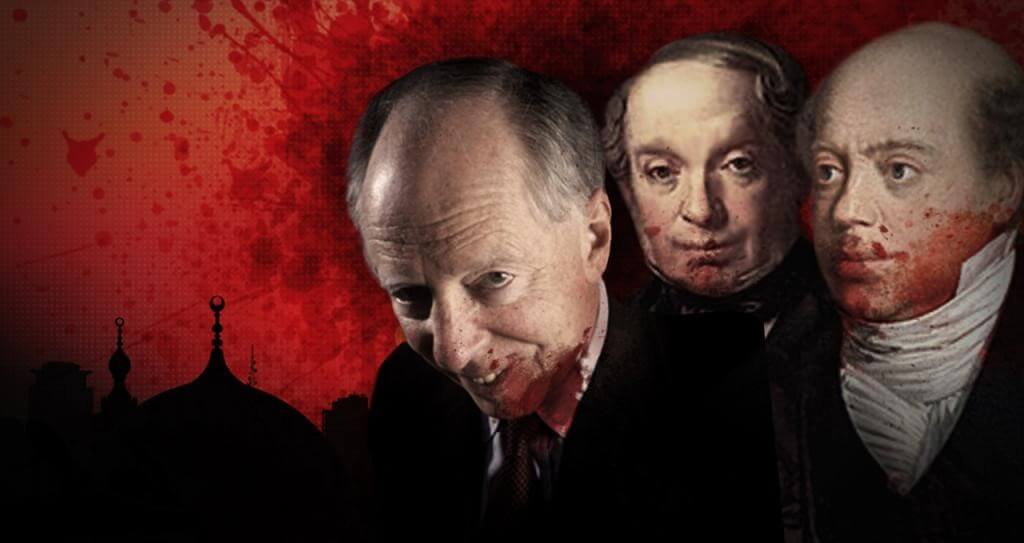 There has been much that has already been written about the Rothschild crime syndicate. We acknowledge that for those who are not part of the general global awakening and the truth movement, such discussions could get too confusing and even overwhelming. As such, it is my intent in this article to unravel and shed light on any still-lingering confusion by speaking to common people and not just my fellow intellectual elites, academicians, and fellow independent researchers.
Before I begin, I want to emphatically state the following:
To those freemasonic architects of control whose aim has always been to lie and confuse the masses by muddying the truth, let it be clear that what I am about to discuss is NOT a "conspiracy theory" – a pejorative they commonly use when they yearn to assassinate articulate dissent. No, we are academics; we are not interested in "conspiracy theories". However, we are [and should be] very much interested in conspiracy FACTS since it is our job to investigate and expose lies and spread the truth. And may I remind you of the old Christian proverb that the biggest trick the devil has ever pulled [throughout human history] was to convince the masses that he doesn't exist. With that preface in mind, I now get into the crux of the matter.
For approximately 250 years, the multi-faceted Zionist Rothschild crime family, with its prototypical Luciferian, anti-Christian, anti-religion, globalist aspirations, has tirelessly worked to intertwine and morph itself into the already existing global financial power structure as well as take over the helms of the mass brainwashing apparatus that we now call the controlled western mainstream media.
And up to now, they have mainly succeeded. But in the last two decades or so, albeit slowly but surely, things have been finally turning against them, thanks primarily to the general global awakening and the truth movement facilitated through an unprecedented proliferation of knowledge, courtesy of the information technology revolution that is connecting us all together.
If we aim to truly expose and eventually derail and defeat the satanic Illuminati agenda and the New World Order mechanism – or more accurately translated, New Secular (godless) Order which is a more precise translation of the Latin phrase, "Novus Ordo Seclorum" – which has been in making for centuries, then we must arm ourselves with the up-to-now hidden knowledge of not just the version of history that has been [and still is being] taught to students in our Western, mainstream, so-called educational systems, but instead turn to the alternative, hidden version of history which used to only be available and known in various so-called "elite", occult, and esoteric circles throughout the world, especially in the Western so-called "civilization". Yes, information was always power as it will forever be. At any rate, it is nearly impossible to delve into such matters without stumbling on the name Rothschild.
George Orwell put it best in his legendary book, 1984: "He who controls the past controls the future. He who controls the present controls the past." Throughout the Western, mainstream, so-called educational systems, the Rothschilds are what I call the ultimate, obsessive-compulsive architects of control – so meticulous that there have been few examples in modern [or post modern] history that matches them.
Note: Do not be alarmed by the word "occult" which literally means, "clandestine, hidden, secret or knowledge of the hidden". This, of course, does not have to be satanic in nature but it could be. However, by shedding light on such matters, this up-to-now hidden knowledge will no longer be occultic but transparent, apparent, and self-evident. Hence we take away its occultic mystique and in this case diabolic nature. Let us be comforted by the Word of God as delivered through Apostle John, peace be upon him, some 2000 years ago:
"The light shines in the darkness, yet the darkness has not overcome it" – John 1:5.
Let us begin with some brief and on-the-surface facts about the Rothschilds, especially their hidden hand in the Middle East region:
In 1917, the British subsidiary of the Rothschild crime syndicate effectively arm-twisted and forcibly lobbied the British Government to promise to grant them Palestine in exchange for getting the United States to get involved in World War I on the side of Britain and thus ensure a British victory over Germany, et al.
Thus the Balfour Declaration was conceived. This was a one-page official letter (business executive-summary style) from the British Foreign Secretary at the time, Arthur James Balfour, to Baron Rothschild stating the following: "His Majesty's government views with favour the establishment in Palestine of a national home for the Jewish people, and will use their best endeavours to facilitate the achievement of this objective."
There was a big problem with this scenario: Palestine was never Britain's to grant away. It rightfully belonged to the Palestinian Arabs who had dwelled there for centuries – ever since time immortal as recorded in the Old Testament, albeit portrayed in a negative light due to the Israelite bias. Thousands of years later, in walked the Rothschild Zionists, usurping their way in, as usual, since this has been their traditional method of stealing power and resources for centuries. Slowly but surely, they started to brutally and forcefully evacuate the land and take over. In the past several decades, the Zionists have murdered and victimized millions of innocent and defenseless Palestinians. They are still committing genocide to this day with the full blessing of Washington, London, and Brussels but more importantly the Rothschild crime family who are the behind-the-scenes agents of the highest echelons of diabolic earthly power with a lust for control and domination. I will not elaborate on the nature of their esoteric Luciferian agenda since that could be a separate topic for another article.
According to the Jewish English historian, Simon Schama, the Rothschilds own 80% of what they have opportunistically called "Israel" – a blasphemy unto itself according to true Torah Jews who correctly point out (according to academic Judaic biblical understanding) that after the destruction of the Jewish Temple in Jerusalem in 70 A.D. by the Roman General Titus, as prophesized by Jesus Christ some 40 years earlier, that a nation of Israel can ONLY be assembled by the Messiah himself and absolutely by no earthly power or authority and that the contrary is nothing short of a satanic agenda and contrary to the will and directions of the Divine Providence.
The creation of the Zionist State of so-called "Israel" was massively unjust right from the beginning: an entity conceived in treachery, theft, and cruelty and politically justified vis-à-vis the evil of the burnt offering which is the exact meaning of the word Holocaust. In this manner, the evil Rothschilds' cult of Moloch belief in human sacrifice, in this case the Holocaust, was a precursor and a required harbinger for them to steal and carve their own nation state.
Naturally, this profound inequity continues to breed conflict today, as has been the case all along. It is no exaggeration to state that the founding of this Rothschild Zionist State, along with the blind and absolute ideological and financial support by their corrosive AIPAC and JDL lobbyists among other traitors in Washington, London, Brussels, and Tel Aviv may dangerously be a contrived forerunner to World War III itself, as we have been gradually witnessing this possible trend taking place in the Middle East in the past several years, starting with the invasion and occupation of Iraq in 2003 followed by other covert wars and anarchies to follow which is dangerously drawing in global powers such as Russia as well as China and India (in rhetoric) and regional powers such as Iran and Saudi Arabia.
It's hard to fathom that this puny, desert-stricken patch of Rothschild Zionist-created entity which measures no more than 8019 square miles – all of it illegal and stolen of course – practically controls the Middle Eastern foreign policy mechanisms of the governments of the US, EU, UK, Canada, France, and many others in the Western world. Apparently, at least for now, size doesn't matter. What matters is that the Rothschilds have always been fully behind this Frankenstein golem, falsely and blasphemously called, "Israel", in which the Rothschilds are both the Frankenstein and the golem.
At any rate, here are more facts about the broad spectrum of the power of the Rothschild crime syndicate:
The Rothschilds own the Reuters and the Associated Press (AP), the two biggest news media agencies in the world which naturally have stayed subservient to their master's propaganda talking points, albeit with a clever twist of what seem like "objectivity" which it totally is not. The Rothschilds also have a controlling share in the Royal Dutch Oil Company, the so-called "Bank of England" which in reality should be called, "The Bank of Rothschilds" as part of their original five European banking branches in London, Paris, Frankfurt, Vienna, and Naples, as exhibited in the Rothschild five arrows coat-of-arms, symbolizing the five sons of the criminal godfather Mayer Amschel Rothschild who lived from 1744 to 1812 in Frankfurt, Germany still the financial capital of the Federal Republic of Germany courtesy of the Rothschilds.
They also own LBMA (London Bullion Market Association), exert tremendous covert influence at the Federal Reserve, the ECB (European Central Bank), IMF, World Bank, and the Bank of International Settlements. The Rothschilds also have ownership of the majority supply of actual physical gold in the world. They own the London Gold Exchange which sets the price of gold every day. It is estimated that the Rothschilds own over half of the wealth of the entire planet – estimated by Credit Suisse to be $231 trillion which is reportedly managed and controlled by the 85-year old Lord Evelyn Rothschild, the current head of this crime family.
And here's a very interesting relatively recent fact: One week before September 11, 2001, the ZIM Shipping Company broke its lease which it had held for 30 years with New York's World Trade Center Building Complex which of course were owned by Silverstein Properties. ZIM Shipping Company is 50% owned by the Rothschilds, hinting that they possibly had a hand in 9-11 via quo bono circumstantial evidence that is just begging to be officially investigated but of course is not because the Rothschilds are way too big and encompassing. Here's a crucial side-note addendum: ZIM Shipping Company was formerly known as ZIM Israel Navigation Company Ltd. and Zim American Israeli Shipping Inc. It is the biggest cargo shipping company in Israel, and one of the top 20 global carriers.
Back to the past, in 2005 Forbes magazine ranked Mayer Amschel Rothschild, the original godfather of this criminal family back in the 18th and early 19th century, as number seven in its list of "The 20 Most Influential Businessmen of All Time". Incidentally, Mayer Amschel Rothschild is referred to as the "founding father of international finance".
The Rothschilds were directly involved in financing the British in their War of 1812 when England invaded Washington D.C. and burned our nation's capital to the ground. Three years later (in 1815), the Rothschilds took complete control of the Bank of England, but kept the name as a decoy, of course, with all the other national banks that they now own throughout the globe.
The Rothschilds were also directly involved in financing the Southern secessionists during the American Civil War of 1861-1865. President Abraham Lincoln's assassin, John Wilkes Booth, was in fact a Rothschild agent.
After their hostile takeover of the Bank of England in1815, the Rothschilds have been expanding their banking control literally all over the world. Their method: Pressuring various countries' corrupt politicians to accept massive IMF loans, which they can never repay, of course, and thus go into a form of debt slavery to the Rothschild banking powers. If a leader refuses to accept the loan, he is oftentimes either ousted or assassinated. And if that fails, invasions can follow. Does that sound familiar?
As stated above, the Rothschilds also exert powerful influence over the world's major western mainstream news media outlets. By repetition of the same deceitful propaganda throughout their news cycle, the masses are duped into believing exaggerated horror stories about "evil dictators" such as Saddam Hussein of Iraq, Moamar Gadhafi of Libya, and now Basher Assad of Syria, etc. Again, does THAT sound familiar?
The Rothschild crime syndicate has had their hand in fomenting nearly every European war during the past 250 years, two of which were meticulously designed to become world wars in the 20th century alone. They also install presidents and prime-ministers, dethrone and install kings (with Freemasonic puppet replacements), foment false revolutions and coup-d'etats, create and stimulate social, ethnic, moral, cultural, political, and geopolitical divisions and sectarianisms, bankrupt nations through wars and rumors of wars, use and abuse of economic tools (their favorite modus operandi) such as interest rate manipulations, contrived economic bubbles followed by financial collapses, recessions, and full economic depressions, in addition to currency exchange manipulations, and the list goes on and on. Like vermin, the Rothschild blood-suckers live to profit from all these societal and economic ills.
On the cultural front, they have always worked hard [again from behind-the-scenes] vis-à-vis the hidden hand of the immoral and godless Freemasonic power structures to corrode long-cherished moral values and spread all manners of sexual deviations and perversions which their godless liberal surrogates have worked hard during the past 50 years to make these filth into a competing norm across Western Europe and North America. By abusing sacred phrases such as human rights and democracy, these utterly deprave, morally corrupt, liberal surrogates are directly arm-twisting tradition and moral societies to adopt their decrepit moral relativism and ethical ambiguity vis-à-vis the modern, secular so-called educational systems which they had a major hand in designing. In other words, a multiple decades-long cultural campaign of mass brain-washing to mislead the peoples of the world, especially in Western Europe and North America regions to persuade the public to call what is good evil and to call evil what is good. This of course was prophesized by Prophet Isaiah in the 8th century B.C. when he wrote, "Woe to those who call evil good and good evil, who put darkness for light and light for darkness, who put bitter for sweet and sweet for bitter." (Isaiah 5:20).
From the gecko, they aimed to destroy Western Christianity (Catholicism and later on Protestantism) which unfortunately to a great extend they succeeded. They infiltrated the very Catholic Church in the 15thand 16th centuries during the Italian Renaissance vis-à-vis the Borgia popes who were Spanish Maranos in heritage.
They tried to do the same with Eastern Orthodox Christianity but utterly failed – then and now. Today, we must be grateful for the enthusiastic resurgence and hopeful revival of the Eastern Orthodox faith as a viable moral, ethical, and political force to be reckoned with, especially among the youth of Russia and Eastern Europe. This is one of the many reasons for their fanatical Russia-phobia media campaign. They typically insert this via their news media neuro-lingual programming of repeatedly calling this or that world leader a "dictator", as they continue to do so, for example, with Russia's President Vladimir Putin, Iran's Supreme Leader Ayatollah Ali Khamenei and Iran's former President Ahmadinejad, Venezuela's recently deceased former President Hugo Chavez and current President Nicolás Maduro, Bolivia's President Evo Morales, and the recently CIA-deposed Brazilian President Dilma Rousseff as well as Philippines's new President Rodrigo Duterte. These world leaders (among many others) are continuously singled-out and red-flagged because of their stern and courageous audacity to openly oppose [and expose] the Rothschild Illuminati power structure, albeit without directly invoking their name. They are frequently (if not repeatedly) character assassinated via all the western mainstream media outlets which they happen to own and operate.
Back to the resurgence of religion and traditional values, the surge in traditional Catholicism should also be celebrated in countries like Poland, et al., although this is a sensitive topic for Russia, especially after the fall of the USSR in 1991. Nevertheless, this Catholic resurgence does serve as a force to combat moral relativism and cultural decay that is running rampant in the North America and Western Europe regions, albeit we are at the threshold of a great modern revival of traditional values in both aforementioned regions.
And as for the true, revolutionary, modern, righteous, political Islam, the Rothschild Zionists perceive that as their greatest threat while all along, they foment and fund the most brutal and savage-like versions of false Islam such as Wahabism and Salafism via their Saudi and other Gulf Arab puppet proxies vis-à-vis the bloody ISIS savage mercenaries, in order to distort, confuse, and muddy the perceptions of the peoples of the world and even Muslims themselves towards Islam.
This is so since their ultimate geopolitical plan in the greater Middle East region is to first evacuate big chunks of it vis-à-vis chaos, anarchy, lawlessness, and the wars that cause depopulation by horrific deaths which are then followed by the current refugee crisis across the massive war-torn areas of the Middle East and North Africa. This is intentionally done so in order to once-and-for-all implement their evil "Greater Israel" project which comprises confiscating all the lands from the Nile River (in Egypt) to the Euphrates River (in Iraq).
Long ago, they even codified this hegemonic concept in their despicable Rothschild Zionist flag which is on a white background falsely symbolizing peace, comprised of two blue stripes symbolizing the Nile River and the Euphrates River (at the top and bottom) with their so-called "Star of David" which in actuality is their Star of Remphan – a Babylonian and Egyptian symbol signifying the satanic cult of Saturn worship that the Israelites most probably plagiarized and adopted from the Egyptians while wondering around in the desert for 40 years after their liberation/ expulsion from Egypt. Please refer to Amos 5:26 as well as Acts 7:43 for a specific mention of this Star of Remphan. Besides, King David absolutely had no star or symbol, as many Orthodox Jewish rabbis would gladly testify. The eternal and true symbol of true Torah Jews is none other than the Menorah, symbolizing truth and light. However, King David's son, the mystical King Solomon certainly did have a star (or symbol) and that was the upright pentagram symbolizing humanity. Turn it slightly to the left or right and you have the Luciferian Baphomet symbol – an idol or deity that the Knights Templar were accused of worshipping.
Anyway, why are the Rothschilds obsessed with their ominous control and conquest of big chucks of the Middle East? The answer is very cryptic and mysterious which I may greatly elaborate in future articles. In brief, in order to directly control and spiritually abuse the powerful and esoteric energy vortexes of these very ancient and magical lands. And their trump card if their hegemony is ever challenged or threatened? The so-called "Samson Option", Israel's deterrence strategy of massive retaliation with nuclear weapons against any country whose military may defensively attack Israel. These are but just a few exoteric examples of the wicked strategies of the Rothschilds and other so-called "elite" powerful families who are numbered to be 13 who rule the earth today with a clear satanic agenda for those who have the eyes to see and the ears to listen.
Back to some of the geo-economic strategies of the Rothschilds, here comes the Iran dossier. Revolutionary and modern Islamic ideology aside, could gaining control of the CBI (Central Bank of Iran) with its sizable gold deposits be one of the main reasons that Iran has been intensely targeted and demonized for close to 40 years by the western media and the warmongers in Washington, NATO, and Tel Aviv? Objective researchers point out that Iran is now one of only three countries left in the world whose central bank is NOT under Rothschild control. Before 9-11, there were reportedly seven: Afghanistan, Iraq, Sudan, Libya, Cuba, North Korea, and Iran – not that they would amount to much in the macroeconomic global sense. But in the case of Iraq and Libya, their supply of physical gold was vast, as is reported with Iran.
By 2003, however, Afghanistan and Iraq were completely swallowed up by the Rothschild system and by 2011 Sudan and Libya followed. In Libya, a Rothschild bank was even established in Benghazi while the country was still at war!
Again, objective researchers contend that Iran is not being demonized because they are a nuclear threat, as facts have proven over-and-over that Iran is clearly NOT a nuclear threat. And yet, the Rothschild-controlled mainstream media along with puppet politicians relentlessly keep repeating this lie even after the signing of JCPOA, the acronym for the Joint Comprehensive Plan of Action between P5+1 (Russia, China, US, UK, France + Germany) and the Islamic Republic of Iran.
What then is the real reason? Is it the trillions to be made in stolen oil profits, or the trillions to be made in war profits (a two-centuries long Rothschild specialty), or is it to start World War III for whatever diabolic financial incentive, or is it to simply destroy the CBI (Central Bank of Iran) so that no one is left to defy Rothschild's money racket? It might be any one of those reasons or worst, it might be all of them!
To sum up, what used to be pejoratively referred to as a "conspiracy theory" is now being discussed openly among credible academics, cutting-edge independent think-tanks, and ultimately the governments of the nations of the world.
Lastly, an old John Maynard Keynes & E. F. Schumacher concept for a global currency called the Bancor may still be a viable Rothschild global currency scam and along with it their proposed, controversial, octopus-like global central bank swindle, dominating every financial aspect of today's modern life.
The criminal Rothschild godfather, Mayer Amschel Rothschild, famously said, "Give me control of a nation's money and I care not who makes her laws." Whoever continues to control the monetary system of the world will in effect control the policies and laws – globally speaking. What is the Rothschilds' strategy in achieving this? One of the preliminary measures of incorporating a global currency seems to be the destruction of all currencies around the globe in order to justify its inception.
As stated, calls for a global currency began to come about after World War II, when British Economist John Maynard Keynes and the British government proposed the Bancor as a world reserve currency. The current ongoing economic crisis, especially ever since the Great Recession of 2008, has set the stage for the demise of the dollar as the current world reserve currency in order to possibly make way for this proposed Bancor or whatever other name or electronic/ digital currency system they come up with, to make their propaganda more marketable since the cat is totally out of the bag with the Bancor, figuratively-speaking.
One thing is for certain, Washington, the Fed, and their allies are in on the plan, as the Fed continues to devalue the dollar through "quantitative easing", better put, printing more and more worthless paper money. Washington continues to grow by spending more-and-more only to exacerbate the problem. Perhaps, this is all part of the Rothschild plan to destroy the dollar once-and-for-all.
Timothy Geithner, former president of the New York branch of the Fed and later on Barack Obama's Secretary of Treasury from 2008-2012 openly endorsed the one world currency. He, more-or-less, admits to it (in this brief video) from a meeting at the Council of Foreign Relations in Washington, incidentally a major political & economic think-tank arm of the Rothschild power structure: http://youtu.be/ds_qGXbxK-4
Some argue that the US housing market bubble, US auto industry's near collapse and its subsequent US Government bailout, Wall Street and banker bailouts, as well as the drastic reduction in manufacturing here in the US are all contrived events in order to systematically crush the US economy and the dollar in particular, with the ultimate goal of making way for phase two of the ominous Rothschild and other elite families' final takeover of the world's monetary systems and the completion of a New World Order feudalistic dictatorship, better put, the New Secular/ Godless Order. The writing is certainly on the wall.
Now, let the real people's social, political, economic, but most importantly spiritual revolution begin. We are at the threshold – and some would say in the midst of – a grand new global reality. If we are to defeat this Rothschild satanic agenda, we must all work together, shoulder-to-shoulder and hand-in-hand, or we are doomed.
Source katehon.com
CIA Uploads Millions Of Classified Documents To Its Website, Including Information On UFOs And Psychic Powers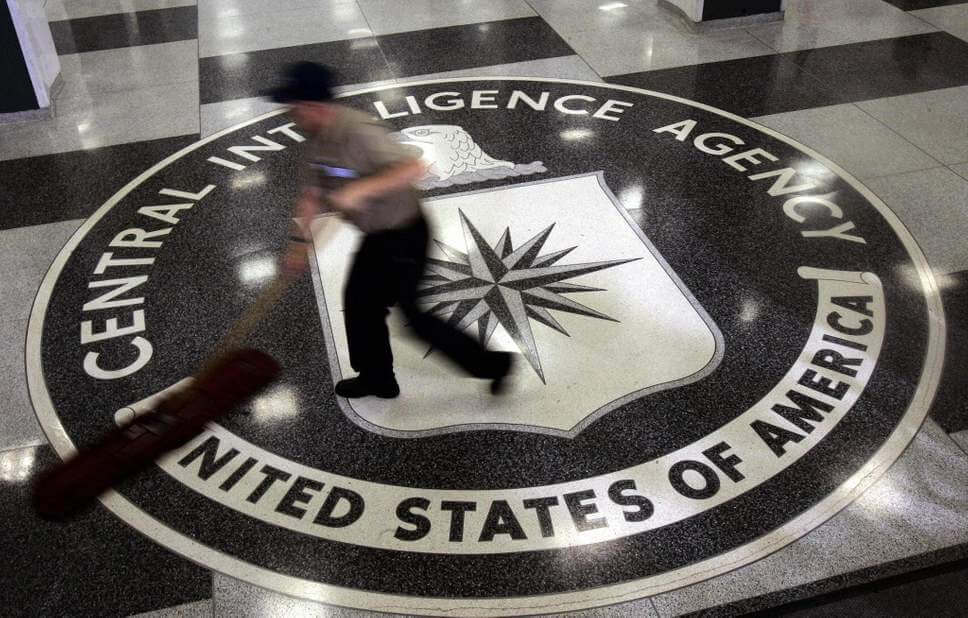 The 'STAR GATE' remote viewing programme aimed to explore whether humans could be taught to be psychic
The CIA is putting its secret history online, uploading millions of newly declassified documents.
The documents include previously unseen information about the agency's hunt for UFOs and its work on the "Star Gate" project, which tried to teach humans to become psychic and see through walls.
One document, for instance, describes that project in detail. It shows how the CIA recruited volunteers to go through a programme of training that would let people access information without any of the usual means, and which would be used as a weapon for which there is "no known defense".
The US spy agency will put up 12 million pages into its online "reading room", where people will be able to search through the documents.
The previously classified pages include private briefs given to presidents and the information that is passed between its operatives. They cover everything from the Cold War and Vietnam to relatively modern problems like terrorism.
That means that people can see its history from its formation until the early 90s, for now. None of that is selected, the agency claims, meaning that it shows some of the agency and the US government's most controversial episodes.
The CIA has to declassify records that are 25 years old, unless they are made exempt. That means that each year it releases a whole new set of documents.
But this year that has been accompanied by the first time that the documents have been made available online. Until now, the documents could only be read on four terminals inside the US National Archives, in their original format.
Source www.independent.co.uk
More And More Americans Are Starting To Believe Earth Is Flat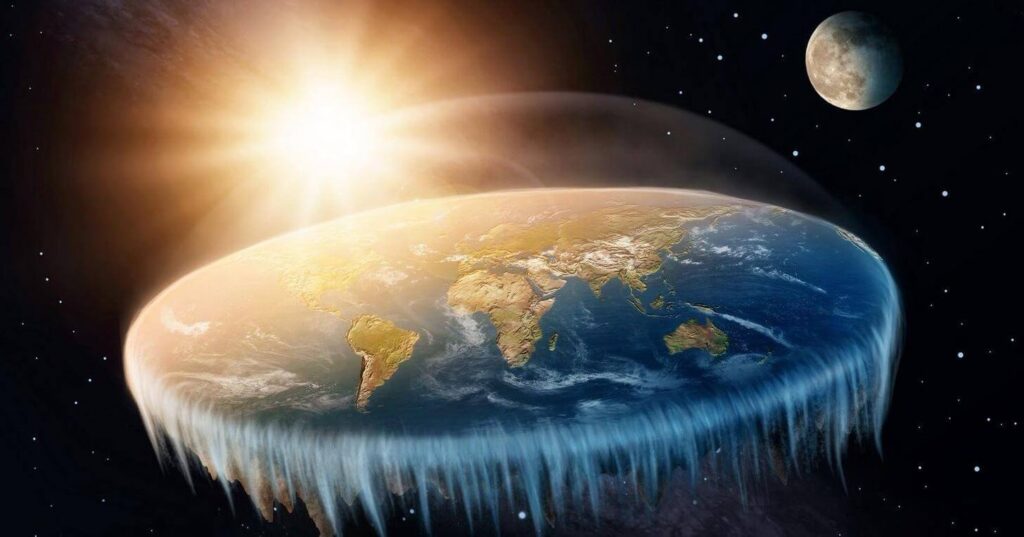 IT IS a stunt worthy of Evel Knievel. This week, if all goes to plan, "Mad" Mike Hughes, a Californian, will launch himself 1,800 feet (550 metres) into the sky in a homemade steam-powered rocket made of scrap metal. As well as providing entertainment, Mr Hughes wants to prove a point. On his trip over the Mojave Desert, which could propel him at speeds of up to 500 miles (800km) per hour, the 61-year-old limousine-driver-turned-daredevil hopes to prove that the Earth is flat.
Some may be surprised to learn that people still hold such views. After all, the Earth has been photographed from space. But such photos could have been faked by the evil forces who secretly control the world, right? And all those centuries of scientific evidence suggesting that the Earth is spherical could be wrong, right? In America interest in the flat-Earth movement appears to be growing. In September Bobby Ray Simmons Jr., a rapper also known as B.o.B, launched a crowd-funding campaign to send satellites into orbit to determine the Earth's shape. On November 9th, 500 "flat-Earthers" assembled in North Carolina for the first annual Flat Earth International Conference. Data from Google Trends show that in the past two years, searches for "flat earth" have more than tripled (see chart).
Conspiracy theories are not always harmless. The bogus notion that vaccines cause autism has led to a decline in immunisation rates in some places, which has allowed outbreaks of measles. Scepticism about climate change has infiltrated schools. A recent survey found that a third of American science teachers tell their students that climate change is driven in part by natural causes. One in ten say humans play no role in it.
Conspiracy theories are appealing because they offer simple explanations for complex phenomena, or because they let people believe they are in possession of secret knowledge that the powerful wish to suppress. They tend to be most popular among less-educated people who do not trust public institutions. They are extremely common in dictatorships, where people assume, often correctly, that the authorities are lying.
Simply rebutting conspiracy theories may make adherents even more entrenched in their views. (If "they" are so keen to deny it, it must be true!) Absence of evidence is taken as evidence of a fiendishly effective cover-up. Some conspiracy theories are irrefutable—the American government cannot prove, for example, that it is not storing dead aliens in a secret underground laboratory.
If schools were better at teaching analytical thinking, that might reduce the appeal of conspiracy theories. And it would not hurt if governments were more open and trustworthy. Meanwhile, the best response is often to ignore the tinfoil-hat brigade. After the rapper B.o.B sparked an argument on Twitter about the shape of the Earth in 2016, one of the groups supposedly responsible for misleading the public on this point, NASA, chose not to weigh in. A spokeswoman told the Washington Post: "we don't think there's a debate to be had."
Source www.economist.com