" To Be Or Not To Be " Alien Among Us?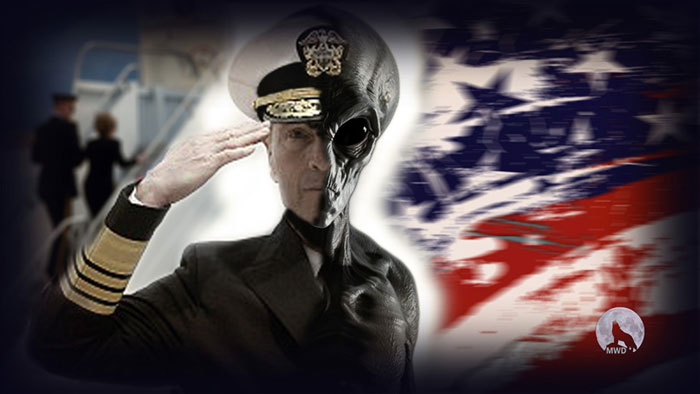 More than 400 years ago, Giordano Bruno, an Italian humanist theologian and philosopher of the Renaissance era, wrote that "there are countless planets orbiting other suns in space, which could host similar creatures, even superior to those of on earth."
The visionary was burned in Rome in 1600. Towards the end of the nineteenth century, the scientific-fantastic works of Jules Verne and H.G. Wells have begun to popularize the idea of alien life.
Now controversial researcher Stephen Hawking tells the whole world that aliens exist, but it would be wise for us to avoid contact with them.
Until now, nobody has brought incontestable and generally accepted proof that we are not alone in the Universe.
Therefore, believing or not believing in aliens is, ultimately, a personal option that is based on the level of education, imagination, and enthusiasm of each of us. We will not try to change your beliefs. Not in a radical way.
Question on a paranormal topic discussion forum: "How many aliens live on Earth at this moment, disguised as humans?" Response: "All but you are aliens; you are the only remaining man but do not be afraid, we will come soon after you. "
Beyond this joke, several extremely serious polls reveal an amazing fact: one in five people thinks that aliens live among us, disguised as humans.
A poll of public opinion conducted by Reuters with 23,000 adult subjects in 22 countries concluded that India is an epicenter of alien activity in local consciousness and that 45% of people there are convinced of an alien invasion is already in progress.

Recent Polls – Belief in Aliens & UFOs
The Chinese are not far away, 42% of them are adhering to similar ideas, followed by 29% of Japanese people who suspect their fellow countrymen might have extraterrestrial origins.
In Australia, 23% of those surveyed believe that aliens are on Earth, while Belgians, Germans, and Swedes are more skeptical and only 8% accredit such a theory.
Of course, many of those who denied the possibility that foreign beings can live among us might be aliens themselves who want to remain undiscovered.
Leaving the joke aside, the most important thing that all of these figures tell us is that the theory of infiltration of beings from other worlds in our ranks has not only three crazy followers, lost in isolated world corners but, on the contrary, tens of millions people around the globe are giving such a chance.
But where are THE OTHERS ?
Only in the observable universe, there are billions of galaxies with thousands of stars, meaning that there are billions and billions of living planets in the cosmos.
How is it that if there are so many worlds, worlds similar to Earth, where life can exist, science did not find aliens?
Known as the Fermi paradox, this question continues to leave scientists unanswered.
Mankind has advanced rapidly over the past 100 years, but this period becomes insignificant compared to the history of at least 13.82 billion years of the Universe.
Therefore, it is not difficult to imagine that we will go to visit other planets in the future. It seems unlikely that we will be the first civilization to reach this point.
So we should not have heard of other species so far?
This question has led some scholars to believe that true interstellar travel is not possible, that no civilization can resist enough to get in touch with another.
Specialists have proposed to analyze the obstacles that have stopped humanity from visiting other planets.
The most important of these obstacles is space travel itself, which is extremely difficult based on our current knowledge.
"A JOURNEY OF PERHAPS THOUSANDS OF YEARS MUST BE SURVIVED BY A POPULATION LARGE ENOUGH TO GIVE UP EVERYTHING AND TAKE IT FROM THE BEGINNING."
Even if we can travel at a speed close to that of light, something impossible to conceive at the moment, we would need 100,000 years to cross the Milky Way. Therefore, visiting another planet remains impossible for the moment.
Of course, we do not take into account warp speeds or wormholes, since they are not scientifically proven at this time, yet.
THE OTHERS – Friends Or Foes?
Popular culture has "programmed" us to see alien beings as standard: we see these creatures in gray or green shades, with long, elongated heads, attached to semi-atrophied bodies with large black eyes.
However, many researchers, for various reasons, have come to believe that there are multiple, even a multitude of species or alien races. Some of them are universally accepted by the followers of the idea.
The most famous type of alien is the tiny little gray, sometimes known as Zeta Reticulan. This kind of alien is the main suspect behind the abduction phenomenon.
The Others, Alleged Grey Alien
Extraterrestrials are suspected of having little or no feelings, the greys are regarded as cold and cruel scientists who run experiments on humans, lacking any kind of compassion. They seem to work as a single unit of cohesion, with some collective consciousness, controlled by a Gray leader.
The only care they have is the perpetuation of their own species, which some think they might be genetically damaged.
Another species of aliens, which, especially lately, is the main subject of many conspiracy theories, is that of reptilians. This breed is one of the few whose existence almost all the enthusiasts of the phenomenon are convinced, but whose origins give rise to heated debate.
Who are THE OTHERS, where do they come from and what is their mission?
Many subcategories of aliens are framed as reptilian. Some of the most titrated are Draconians or Dracos, who would come from the Alpha Draconis solar system.
In fact, they would have formed colonies there, but proclaim the Earth as their home planet. Some even think that Terra would belong to them, while others believe that the reptilians have inseminated this planet and see in us their biological property.
Regardless of the situation, they perceive people as inferior. They are an old race, if not primordial, being cruel and very capable. Escalating the subject, myths say reptilians can change their shape, simulating the human aspect.
From here, there is a step up to the conclusion of some communities that follow the theory that these aliens are stealthily leading the world, right under our eyes.
Another extraterrestrial species among Ufologists is that of the Pleiadians, a name was given to a group of Nordic aliens, or "multidimensional spiritual beings" in the Perseid Star Cluster, in the Taurus constellation, about 400 light-years from Earth.

Pleiadians
Their original planet is Erra, located in an alternative dimension with a fraction of a second, before the one we live in. These aliens would be very similar to humans.
Billy Meier, the Swiss who claimed that he had telepathically contacted him in the 1940s, and in 1970 the man came up with pictures of Pleiadian ships and sketches to illustrate them.
Since then, the Pleiadians have been the subject of intense debate. It is believed that they are deeply spiritual and close to nature, peaceful beings who want to prevent the self-destruction of mankind, giving us subtle philosophies and alternative ways of existence.
And Anunnaki is an important alien race coming from a controversial planet from the Solar System, Nibiru. In the Sumerian myths, this astral body would be the home of an advanced human-alien species called Anunnaki, to which the Bible would also have some hidden references.
This breed had arrived on Terra 450,000 years ago, looking for minerals, especially gold, which they found and exploited in Africa. It is believed that Anunnaki would have genetically created Homo sapiens, especially to be their slaves, by mixing their own genes with those of Homo erectus.
The ancient inscriptions indicate that the Sumerian human civilization in Mesopotamia was made under the careful guidance of these "gods," the notion of royalty being inaugurated just as mediation between the human species and Anunnaki.
They are described as resembling humans, but bigger and more physically strong, as well as a very aggressive and temperamental race, they are devoid of morality, according to human standards, and with brutal methods.
Secret Service and Aliens
In 1972, in the northern part of New Mexico, several tourists discovered a canyon. Later there went researchers from New Mexico University.
The walls of the canyon had pictograms and several objects were found under a rock. These were dated to the years 800 BC. One of the objects seemed to be a compass.
Immediately after this discovery, the canyon became the property of the US government and tourists' access was forbidden. The American secret services, the NSA, have been involved in the research of the canyon and the recovery of all the artifacts.
NSA's involvement implied that something of major importance had been discovered.
In 1994, a cave collapsed in a canyon and an entrance was found leading inside a grotto. A truly underground complex has been discovered, consisting of 23 rooms linked by several tunnels. The walls feature pictograms and hieroglyphs that seemed to be of alien origin.
The NSA has sent its own researchers whose identity remains anonymous and who are specialized in alien artifacts.
Over seven months, the researchers studied the artifacts and came to the conclusion that the caves had an alien population.
Among the most mysterious objects discovered were some optical discs. The entire team of NSA researchers has been trying to decipher the mysterious optical discs through various technological methods.
One of the researchers had the inspiration to compare the writing of ancient Sumerian texts with the hieroglyphs discovered inside the rooms. The resemblance was striking.
Optical discs have been analyzed and re-analyzed.
It was finally found that the information on the discs was stored in 23 units, as did the number of rooms.
Each unit corresponded to a room. After a long period of time, the information has been decrypted. Those who had stored this information were called the Flying Creators. They considered themselves messengers of philosophy, arts, and science. The disks also contained information about the 7 enigmas of humanity.
Immediately after the discs were decrypted, the team of NSA researchers was fired and forced to sign a confidentiality statement.
One of the researchers, Dr. Anderson, broke the silence and spoke of this discovery.
NSA denied the researcher's statements, and access to the canyon is still guarded by the US military. Something that should not be seen or searched hides inside the canyon.
During the Cold War, many analysts believe secret services were the true leaders of the world's states. In addition, in conspiracy theory, any secret service is nothing but a real "state in the state."
With their own levers and people in key posts, the respective intelligence service would have the power in any country and under any regime. In fact, the true meaning of power today is access to Information.
Whoever holds as much information about a domain, organization or person, that person has power over the domain, organization, or person in question.
And when we report on information, the secret services remain the institutions that are in the possession of the largest databases about absolutely any field, updated and revised daily bases.
As we turn our attention to the various UFOs, we see that almost any incident involving aliens has links, in one way or another, with secret services.
From the franchises of information that has passed over time in the media and conspiracy theories, it is clear that most of the world's major information services have a dedicated department dedicated to 100% studying, contacting and even maintaining relationships and exchanging information with alien beings.
Astronauts, and Aliens
Several NASA astronauts claimed they were in contact with aliens. "Alien civilizations are monitoring us for a long time"
Major space astronauts of the American Space Agency claim that they saw UFOs during or even before space missions.
At least four NASA astronauts have publicly revealed belief in aliens.
Edgar Mitchell

The astronaut who was the sixth person who went to the moon in 1971 at the Apollo 14 mission claims to have experienced an intense spiritual experience when he came back from the mission and has since devoted his life to demonstrating the existence of alien life.
He also claims aliens have saved humanity in the past from a devastating nuclear war and suggests that the Vatican secretly holds that an alien race is trying to contact us.
Mitchell died on February 4, 2016 at the age of 85, close to the 45th anniversary of the moonlighting.
Gordon Cooper

The Mercury Project of which Cooper took part was between 1958 and 1963 and aimed to send a man into orbit.
During training, Cooper claims to have seen a UFO flying over an American base in Germany. The astronaut argues that "we must first show them that we can solve our problems peacefully before they are accepted as universal team members."
Cooper suffered Parkinson's disease at the age of 77 and died of cardiac arrest on October 4, 2004.
Deke Slayton

Just like Cooper, Slayton claims to have seen a UFO in 1951. He describes it as "a plate that stood at a 45-degree angle. I had no room, otherwise, I would have taken pictures. "
Slayton was diagnosed with a brain tumor in 1992 and died in 1993 at the age of 69.
Brian O'Leary

The astronaut was selected for a mission on Mars in 1967, but this was not the case. Another experience changed O'Leary's perspective on aliens.
The astronaut became a professor of physics at Princeton University after leaving NASA. During this time, he specified that there is abundant evidence that we are contacted.
Alien civilizations have been monitoring us for a long time, and their appearance is different from any type of traditional Western materialist perspective.
O'Leary died of intestinal cancer on July 28, 2011, shortly after diagnosing the condition.
THE END
The fact that we do not yet fully understand physics does not mean that UFOs are not real, but we simply do not have the capacity to understand these physical phenomena.
I think it is in our nature to go out, explore and report what we see The fact that there are things in this universe that are beyond our understanding is indeed a real theme.
We have scientific observations to prove the truth of these phenomena.
Source: https://www.matrixdisclosure.com
References:
http://www.ufos-aliens.co.uk/cosmicspecies.htm
UK UFO case to be kept secret until 2072
The UK Department of Defense has blocked the planned release of a dossier detailing the famous UFO incident.
Back in August 1990, two tourists walking in the Scottish Highlands near Calvine, Pitlochry, witnessed a strange rhombic object hovering over the nearby landscape.
They managed to take pictures of the UFO before it flew away at significant speed.
Eager to share what they saw, the couple contacted the Scottish Daily Record and shared both their story and the photos they took.
Then the journalists shared the pictures with the UK Department of Defense.
It turned out that the tourists weren't the only ones who saw the object – the pilot of the RAF Harrier jet also witnessed the phenomenon – again near Calvine – after being forced to investigate this UFO.
Military intelligence officers sent these images to JARIC, which is the Joint Air Intelligence and Reconnaissance Center.
It is the UK's military center of excellence when it comes to image analysis. These intelligence officers concluded that these photographs were real and that no one had the slightest idea what they were.
Thirty years later, the dossier of the Ministry of Defense, including photographs, was scheduled for declassification and publication, which is typical of such documents.
However, the release has now been postponed for another 50 years for unknown reasons.
According to the 30-year rule, the file was supposed to be released on January 1, 2021, but if the ministry gets it, it won't be released until January 1, 2072 – an 82-year closure.
"By the time the world gets to see the file, the two witnesses will be dead. It is crazy. What are the authorities trying to hide?"
A complaint lodged under the Freedom of Information Act about the National Archives withholding the documents is now under investigation by the UK information watchdog, the Information Commissioner's Office.
The National Archives refused to comment further. The MOD refused to comment at all.
What are the authorities trying to hide?
FBI decrypted documents confirm that there are giant aliens
The topic of aliens has always attracted attention. Recently, foreign media disclosed that a declassified document released by the Federal Bureau of Investigation (FBI) once again confirmed the existence of UFOs and aliens.
FBI Declassified Document: Describes UFO and Aliens
The British "Daily Star" reported that earlier this year, the FBI released the decrypted documents in 1947. The 70-page decrypted report contained a "Memorandum 6751". The person who wrote the report was an anonymous university professor.
"Memorandum 6751″ mentioned that there were flying saucers, unidentified creatures, and " giant aliens resembling humans ".
The report stated that these aliens are like humans, "but larger in size. They are not from any planet known to people, but from the etheric." "Ether" is a term used in ancient Greece, generally referring to the atmosphere or sky.
There is also a description of the flying saucer in the decryption report, which refers to the fact that most of the flying saucers are loaded with alien creatures. The flying saucers have powerful radiation, are very fast, and have powerful attack capabilities.
"These flying saucers have a kind of radiant energy or light that can easily disintegrate any spacecraft that launches an attack. They can re-enter (earth) from the ether at will, or they can simply disappear from our sight without leaving a trace."
The report states, "If one of these (flying saucers) is attacked, the attacking aircraft will almost certainly be destroyed. As far as the general public is concerned, this may lead to proximity panic and international suspicion."
Tesla is a " Venusian "
In recent years, due to the expiration of the confidentiality period, the FBI has published many decrypted documents on its official website, including one about the famous inventor Nicholas. Tesla (Nikola Tesla) declassified documents, caused a public heat. The document mentioned that Tesla came from "Venus" and was an "alien".
The decrypted document is called "Nikola Tesla Part03 of03". It is the third document about Nikola Tesla decrypted by the FBI. It has 64 pages of content, some of which are blacked out and cannot be distinguished.
The remaining content that is not blacked out contains the following passage: "The people of the universe have contacted Nikola Tesla many times and told the FBI that Tesla was from Venus. Tesla was brought to the earth in 1856 to a Yugoslav couple to raise."
The publication of this document shocked the world. Faced with a wave of discussions and doubts from netizens, the FBI did not make any response or explanation, which is even more curious.
F-18 fighters chase UFO
"The Wall Street Journal" recently reported that the non-profit organization "National UFO Reporting Center" data shows that so far this year, UFO sightings have increased by 51% over the same period last year. The center has received approximately 5,000 sightings reported.
On September 8, the United States retired Lieutenant Colonel David. David Fravor accepted the Massachusetts Institute of Technology scientist Rex. In a live webcast interview with Lex Fridman, he talked about the bizarre experience of driving an F-18 fighter jet to chase UFOs 16 years ago.
On November 14, 2004, a UFO was found in the waters of San Diego, California, and Frevo piloted an F-18 fighter to investigate. Both he and the pilot of the other fighter saw a white Tic Tac mint-shaped flying object.
Subsequently, the pilot Chad Underwood flew an F-18 fighter jet, caught UFO on the radar, and successfully filmed UFO video with an infrared camera.
In April this year, the Pentagon released three videos of UFOs, one of which was taken by Underwood during this operation.
12 U.S. soldiers live on alien planets
Former Minister of Defense of Canada Paul. Paul T. Hellyer once disclosed that there are aliens living on the earth and working for the US government. Many US presidents have also admitted the existence of aliens on different occasions.
In addition, some U.S. military personnel disclosed that a top-secret exchange between the U.S. military and aliens was named "Operation Zeta," and an alien envoy came to the United States. In July 1965, 12 American soldiers secretly boarded an alien spacecraft to the planet Zeta.
Of these 12 people, 4 never returned to Earth. Of these 4 people, 2 died, 2 chose to stay on Zeta, and the remaining 8 returned to Earth 13 years later.
How many extraterrestrial civilizations can exist nearby?
In the 12th episode of the series " Space", Which aired on December 14, 1980, co-author and host of the program Carl Sagan introduced viewers to the eponymous equation of astronomer Frank Drake.
Using it, he calculated the potential number of advanced civilizations in the Milky Way that could communicate with us using the extraterrestrial equivalent of our current radio communication technology.
Sagan's estimate ranged from a "paltry few" to millions. If civilizations don't always destroy themselves shortly after the discovery of radio astronomy, then the sky can literally buzz with messages from the stars," Sagan said in his inimitable manner. And yet Sagan was pessimistic about the fact that civilizations are able to survive their own technological "Youth" – a transitional period when the development of culture, say, nuclear energy,
If aliens exist, then why don't we "hear" them?
Life in the universe
Sagan and other scientists suggested that the emergence of life on planets should be a cosmic inevitability, since according to geological data, it arose on earth amazingly quickly: more than four billion years ago, almost immediately after our planet cooled down enough. And if, as in our world, life on other planets arose quickly and evolved, becoming more complex over time, perhaps intelligence and technology could also be ubiquitous throughout the universe.
However, in recent years, some skeptical astronomers have tried to lend more empirical weight to such claims, using a sophisticated form of analysis called Bayesian statistics. The researchers focused on two unknowns: the likelihood of life on Earth-like planets from abiotic conditions – a process called abiogenesis – and therefore the likelihood of intelligent life. But even with such estimates, astronomers disagree about what they mean for life in other parts of the cosmos.
Drake's equation, introduced by an astronomer in 1961, calculates the number of civilizations in our galaxy that can transmit or receive interstellar messages using radio waves. It is based on the multiplication of a number of factors, each of which quantifies some aspect of our knowledge of the galaxy, planets, life, and intelligence.
These factors include: stars with exoplanets; the number of inhabited planets in the exoplanetary system; the number of inhabited planets on which life originates, and so on.
Today we know that worlds around stars are the norm, and that Earth-like worlds are common in the universe. However, one of the biggest uncertainties in the entire chain of factors is the likelihood that life, which originated in other worlds, makes the leap from chemistry to life. Ignoring this uncertainty could lead astronomers to make some pretty bold claims.
For example, astronomers from the University of Nottingham in England recently made headlines when they calculated that our galaxy must have at least 36 intelligent civilizations capable of communicating with us. This estimate was based on the assumption that intelligent life appears on other habitable terrestrial planets approximately 4.5-5.5 billion years after their formation. 
However, it is difficult to answer questions about the probability of abiogenesis and the emergence of intelligent life, because scientists have only one information: life on Earth.
Another problem with assumptions based on what we observe locally is the so-called selection bias. Imagine buying lottery tickets and winning on your 100th try. In this case, it would be reasonable to designate the probability of winning the lottery as 1%. 
This misleading conclusion is, of course, a selection bias that occurs if you only survey the winners and none of the losers (i.e. tens of millions of people who bought tickets but never won the lottery). When it comes to calculating the probability of abiogenesis, exactly the same thing happens, since scientists simply do not have information about all the worlds where life did not appear.
Abiogenesis probability
If you apply Bayes' theorem to calculate the probability that an event, such as abiogenesis, will occur, astronomers first come up with a probability distribution for that event — a better guess, if you will. For example, it can be assumed that abiogenesis is as likely between 100 and 200 million years after the formation of the Earth, as it is between 200 and 300 million years after that time or any other 100-million segment of our planet's history. These assumptions are called Bayesian a priori . Statisticians then collect data or evidence and combine the previous and actual data to calculate the posterior probability.
In 2012, astronomers at the Institute for Advanced Study in Princeton were the first to apply Bayesian analysis to abiogenesis. According to their approach, life on a planet like Earth orbiting a star like the Sun does not arise until a certain minimum number of years (tmin) after the formation of this world. If life does not arise before a certain maximum time (tmax), then, as its star ages (and eventually dies), conditions on the planet become too hostile for abiogenesis.
However, this study is not without its drawbacks. For example, some researchers have questioned the assumption that intelligence emerged at a specific time after abiogenesis. This prior could be another example of selection bias, a concept influenced by the evolutionary path that our own intelligence has taken.