" To Be Or Not To Be " Alien Among Us?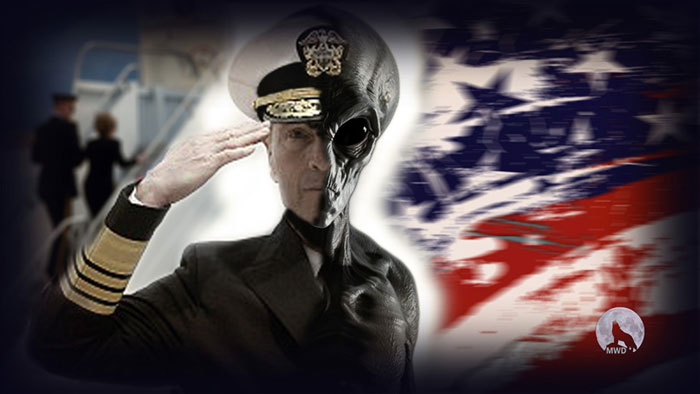 More than 400 years ago, Giordano Bruno, an Italian humanist theologian and philosopher of the Renaissance era, wrote that "there are countless planets orbiting other suns in space, which could host similar creatures, even superior to those of on earth."
The visionary was burned in Rome in 1600. Towards the end of the nineteenth century, the scientific-fantastic works of Jules Verne and H.G. Wells have begun to popularize the idea of alien life.
Now controversial researcher Stephen Hawking tells the whole world that aliens exist, but it would be wise for us to avoid contact with them.
Until now, nobody has brought incontestable and generally accepted proof that we are not alone in the Universe.
Therefore, believing or not believing in aliens is, ultimately, a personal option that is based on the level of education, imagination, and enthusiasm of each of us. We will not try to change your beliefs. Not in a radical way.
Question on a paranormal topic discussion forum: "How many aliens live on Earth at this moment, disguised as humans?" Response: "All but you are aliens; you are the only remaining man but do not be afraid, we will come soon after you. "
Beyond this joke, several extremely serious polls reveal an amazing fact: one in five people thinks that aliens live among us, disguised as humans.
A poll of public opinion conducted by Reuters with 23,000 adult subjects in 22 countries concluded that India is an epicenter of alien activity in local consciousness and that 45% of people there are convinced of an alien invasion is already in progress.

Recent Polls – Belief in Aliens & UFOs
The Chinese are not far away, 42% of them are adhering to similar ideas, followed by 29% of Japanese people who suspect their fellow countrymen might have extraterrestrial origins.
In Australia, 23% of those surveyed believe that aliens are on Earth, while Belgians, Germans, and Swedes are more skeptical and only 8% accredit such a theory.
Of course, many of those who denied the possibility that foreign beings can live among us might be aliens themselves who want to remain undiscovered.
Leaving the joke aside, the most important thing that all of these figures tell us is that the theory of infiltration of beings from other worlds in our ranks has not only three crazy followers, lost in isolated world corners but, on the contrary, tens of millions people around the globe are giving such a chance.
But where are THE OTHERS ?
Only in the observable universe, there are billions of galaxies with thousands of stars, meaning that there are billions and billions of living planets in the cosmos.
How is it that if there are so many worlds, worlds similar to Earth, where life can exist, science did not find aliens?
Known as the Fermi paradox, this question continues to leave scientists unanswered.
Mankind has advanced rapidly over the past 100 years, but this period becomes insignificant compared to the history of at least 13.82 billion years of the Universe.
Therefore, it is not difficult to imagine that we will go to visit other planets in the future. It seems unlikely that we will be the first civilization to reach this point.
So we should not have heard of other species so far?
This question has led some scholars to believe that true interstellar travel is not possible, that no civilization can resist enough to get in touch with another.
Specialists have proposed to analyze the obstacles that have stopped humanity from visiting other planets.
The most important of these obstacles is space travel itself, which is extremely difficult based on our current knowledge.
"A JOURNEY OF PERHAPS THOUSANDS OF YEARS MUST BE SURVIVED BY A POPULATION LARGE ENOUGH TO GIVE UP EVERYTHING AND TAKE IT FROM THE BEGINNING."
Even if we can travel at a speed close to that of light, something impossible to conceive at the moment, we would need 100,000 years to cross the Milky Way. Therefore, visiting another planet remains impossible for the moment.
Of course, we do not take into account warp speeds or wormholes, since they are not scientifically proven at this time, yet.
THE OTHERS – Friends Or Foes?
Popular culture has "programmed" us to see alien beings as standard: we see these creatures in gray or green shades, with long, elongated heads, attached to semi-atrophied bodies with large black eyes.
However, many researchers, for various reasons, have come to believe that there are multiple, even a multitude of species or alien races. Some of them are universally accepted by the followers of the idea.
The most famous type of alien is the tiny little gray, sometimes known as Zeta Reticulan. This kind of alien is the main suspect behind the abduction phenomenon.
The Others, Alleged Grey Alien
Extraterrestrials are suspected of having little or no feelings, the greys are regarded as cold and cruel scientists who run experiments on humans, lacking any kind of compassion. They seem to work as a single unit of cohesion, with some collective consciousness, controlled by a Gray leader.
The only care they have is the perpetuation of their own species, which some think they might be genetically damaged.
Another species of aliens, which, especially lately, is the main subject of many conspiracy theories, is that of reptilians. This breed is one of the few whose existence almost all the enthusiasts of the phenomenon are convinced, but whose origins give rise to heated debate.
Who are THE OTHERS, where do they come from and what is their mission?
Many subcategories of aliens are framed as reptilian. Some of the most titrated are Draconians or Dracos, who would come from the Alpha Draconis solar system.
In fact, they would have formed colonies there, but proclaim the Earth as their home planet. Some even think that Terra would belong to them, while others believe that the reptilians have inseminated this planet and see in us their biological property.
Regardless of the situation, they perceive people as inferior. They are an old race, if not primordial, being cruel and very capable. Escalating the subject, myths say reptilians can change their shape, simulating the human aspect.
From here, there is a step up to the conclusion of some communities that follow the theory that these aliens are stealthily leading the world, right under our eyes.
Another extraterrestrial species among Ufologists is that of the Pleiadians, a name was given to a group of Nordic aliens, or "multidimensional spiritual beings" in the Perseid Star Cluster, in the Taurus constellation, about 400 light-years from Earth.

Pleiadians
Their original planet is Erra, located in an alternative dimension with a fraction of a second, before the one we live in. These aliens would be very similar to humans.
Billy Meier, the Swiss who claimed that he had telepathically contacted him in the 1940s, and in 1970 the man came up with pictures of Pleiadian ships and sketches to illustrate them.
Since then, the Pleiadians have been the subject of intense debate. It is believed that they are deeply spiritual and close to nature, peaceful beings who want to prevent the self-destruction of mankind, giving us subtle philosophies and alternative ways of existence.
And Anunnaki is an important alien race coming from a controversial planet from the Solar System, Nibiru. In the Sumerian myths, this astral body would be the home of an advanced human-alien species called Anunnaki, to which the Bible would also have some hidden references.
This breed had arrived on Terra 450,000 years ago, looking for minerals, especially gold, which they found and exploited in Africa. It is believed that Anunnaki would have genetically created Homo sapiens, especially to be their slaves, by mixing their own genes with those of Homo erectus.
The ancient inscriptions indicate that the Sumerian human civilization in Mesopotamia was made under the careful guidance of these "gods," the notion of royalty being inaugurated just as mediation between the human species and Anunnaki.
They are described as resembling humans, but bigger and more physically strong, as well as a very aggressive and temperamental race, they are devoid of morality, according to human standards, and with brutal methods.
Secret Service and Aliens
In 1972, in the northern part of New Mexico, several tourists discovered a canyon. Later there went researchers from New Mexico University.
The walls of the canyon had pictograms and several objects were found under a rock. These were dated to the years 800 BC. One of the objects seemed to be a compass.
Immediately after this discovery, the canyon became the property of the US government and tourists' access was forbidden. The American secret services, the NSA, have been involved in the research of the canyon and the recovery of all the artifacts.
NSA's involvement implied that something of major importance had been discovered.
In 1994, a cave collapsed in a canyon and an entrance was found leading inside a grotto. A truly underground complex has been discovered, consisting of 23 rooms linked by several tunnels. The walls feature pictograms and hieroglyphs that seemed to be of alien origin.
The NSA has sent its own researchers whose identity remains anonymous and who are specialized in alien artifacts.
Over seven months, the researchers studied the artifacts and came to the conclusion that the caves had an alien population.
Among the most mysterious objects discovered were some optical discs. The entire team of NSA researchers has been trying to decipher the mysterious optical discs through various technological methods.
One of the researchers had the inspiration to compare the writing of ancient Sumerian texts with the hieroglyphs discovered inside the rooms. The resemblance was striking.
Optical discs have been analyzed and re-analyzed.
It was finally found that the information on the discs was stored in 23 units, as did the number of rooms.
Each unit corresponded to a room. After a long period of time, the information has been decrypted. Those who had stored this information were called the Flying Creators. They considered themselves messengers of philosophy, arts, and science. The disks also contained information about the 7 enigmas of humanity.
Immediately after the discs were decrypted, the team of NSA researchers was fired and forced to sign a confidentiality statement.
One of the researchers, Dr. Anderson, broke the silence and spoke of this discovery.
NSA denied the researcher's statements, and access to the canyon is still guarded by the US military. Something that should not be seen or searched hides inside the canyon.
During the Cold War, many analysts believe secret services were the true leaders of the world's states. In addition, in conspiracy theory, any secret service is nothing but a real "state in the state."
With their own levers and people in key posts, the respective intelligence service would have the power in any country and under any regime. In fact, the true meaning of power today is access to Information.
Whoever holds as much information about a domain, organization or person, that person has power over the domain, organization, or person in question.
And when we report on information, the secret services remain the institutions that are in the possession of the largest databases about absolutely any field, updated and revised daily bases.
As we turn our attention to the various UFOs, we see that almost any incident involving aliens has links, in one way or another, with secret services.
From the franchises of information that has passed over time in the media and conspiracy theories, it is clear that most of the world's major information services have a dedicated department dedicated to 100% studying, contacting and even maintaining relationships and exchanging information with alien beings.
Astronauts, and Aliens
Several NASA astronauts claimed they were in contact with aliens. "Alien civilizations are monitoring us for a long time"
Major space astronauts of the American Space Agency claim that they saw UFOs during or even before space missions.
At least four NASA astronauts have publicly revealed belief in aliens.
Edgar Mitchell

The astronaut who was the sixth person who went to the moon in 1971 at the Apollo 14 mission claims to have experienced an intense spiritual experience when he came back from the mission and has since devoted his life to demonstrating the existence of alien life.
He also claims aliens have saved humanity in the past from a devastating nuclear war and suggests that the Vatican secretly holds that an alien race is trying to contact us.
Mitchell died on February 4, 2016 at the age of 85, close to the 45th anniversary of the moonlighting.
Gordon Cooper

The Mercury Project of which Cooper took part was between 1958 and 1963 and aimed to send a man into orbit.
During training, Cooper claims to have seen a UFO flying over an American base in Germany. The astronaut argues that "we must first show them that we can solve our problems peacefully before they are accepted as universal team members."
Cooper suffered Parkinson's disease at the age of 77 and died of cardiac arrest on October 4, 2004.
Deke Slayton

Just like Cooper, Slayton claims to have seen a UFO in 1951. He describes it as "a plate that stood at a 45-degree angle. I had no room, otherwise, I would have taken pictures. "
Slayton was diagnosed with a brain tumor in 1992 and died in 1993 at the age of 69.
Brian O'Leary

The astronaut was selected for a mission on Mars in 1967, but this was not the case. Another experience changed O'Leary's perspective on aliens.
The astronaut became a professor of physics at Princeton University after leaving NASA. During this time, he specified that there is abundant evidence that we are contacted.
Alien civilizations have been monitoring us for a long time, and their appearance is different from any type of traditional Western materialist perspective.
O'Leary died of intestinal cancer on July 28, 2011, shortly after diagnosing the condition.
THE END
The fact that we do not yet fully understand physics does not mean that UFOs are not real, but we simply do not have the capacity to understand these physical phenomena.
I think it is in our nature to go out, explore and report what we see The fact that there are things in this universe that are beyond our understanding is indeed a real theme.
We have scientific observations to prove the truth of these phenomena.
Source: https://www.matrixdisclosure.com
References:
http://www.ufos-aliens.co.uk/cosmicspecies.htm
The CIA has laid out all its information about UFO's in the public domain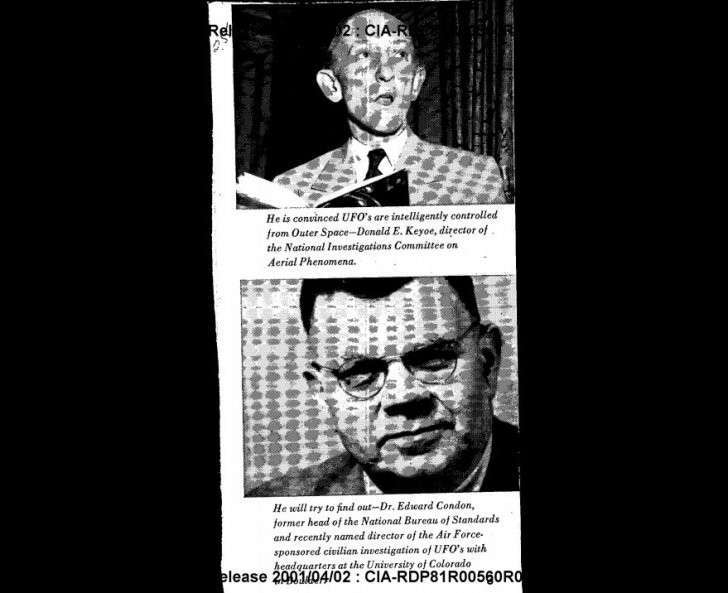 The Black Vault, which publishes declassified data, has posted on its website an impressive archive of CIA documents related to UFOs. The founder of the project, John Greenwald, says that he received all the documents by official means from the hands of the organization's employees.
And suddenly, the CIA declassified its entire database of UFOs. That is, the secret service has documents from the 1980s and everything shows that conspiracy theories are becoming a reality. Already, the "Black Vault" website contains several relevant documents, which can be downloaded by anyone.
The term "Unidentified Flying Objects" is commonly used in the documents.
Some of these may be due to light reflections or errors in the pilot instruments. However, some are objects of inquiry by the Pentagon.
The CIA claims that they have nothing else, but it is not possible to verify this statement.
It was possible to obtain information thanks to the Law on Freedom of Information, and the process itself was launched at the turn of the 70-80s of last century.
The representatives of the special services had to admit that the public ultimately has the right to find out the secrets of the government, but the process of transferring information is not really regulated. According to Greenwald, he spent 25 years in endless meetings, disputes and bickering with the CIA, until he finally got what he wanted.
But not everything is so simple – the researcher was handed a box with about 10,000 printed sheets of very low quality. He had to scan them manually, some things could not be disassembled at all, many documents were scattered. 
"Starting about 20 years ago, I struggled for years to get additional UFO records from the CIA," Greenwald said in an email to Motherboard. "It was like pulling teeth! I went around with them to try and do it, finally achieving it. I received a large box with a couple of thousand pages, and I had to scan them one page at a time."
The CIA used the rather outdated .tif format, so software processing is also difficult. Ufologists don't have to talk about a gift, it's more like trying to get rid of garbage in order to get rid of annoying researchers. 
"Researchers and curious minds alike prefer simplicity and accessibility when they look at such data dumps," says Greenwald. "The CIA made it INCREDIBLY difficult to use its archives in a sensible way. They offer a very outdated format (multi-page .tif) and offer largely unusable text output, which I think they intend to use as a "search" tool. In my opinion, this outdated format makes it very difficult for people to view documents and use them for any research purposes."
However, there are also enough mysterious stories there.
Thousands of files were uploaded in the first 24 hours after release, Greenwald said. Some documents are crisp and clear, while others are almost impossible to decipher.
According to Greenwald, one of the most interesting documents in this article relates to the fact that the Assistant Deputy Director of Science and Technology passed on some serious information about UFOs to the CIA back in the 1970s. After that, it became extremely difficult to obtain information from the government about extraterrestrial phenomena.
The release of the documents comes six months before the UFO report to be released by the US government. This means that the revelations are not made at this time randomly.
In particular, intelligence experts have 180 days to formulate an official report on signs or secret aircraft near US military bases, which will be released later.
Greenwald posts the files in the Black Vault, as he claims that publishing the files is a matter of public interest and notes that citizens have a right to know.
"The public has a right to know!" Greenwald says. "When I started my research almost 25 years ago, at the age of 15, I knew there was something about this topic. Not from viral online pranks, not from secret meetings with insiders that no one has ever seen. No, this is all UFO evidence straight from the CIA and NSA. I feel like I've almost achieved what I set out to do – give people easy access to important material so that people can form their own opinion about what's going on."
The aliens are already among us.
Trump-signed bill obliges US federal services to publish UFO contact data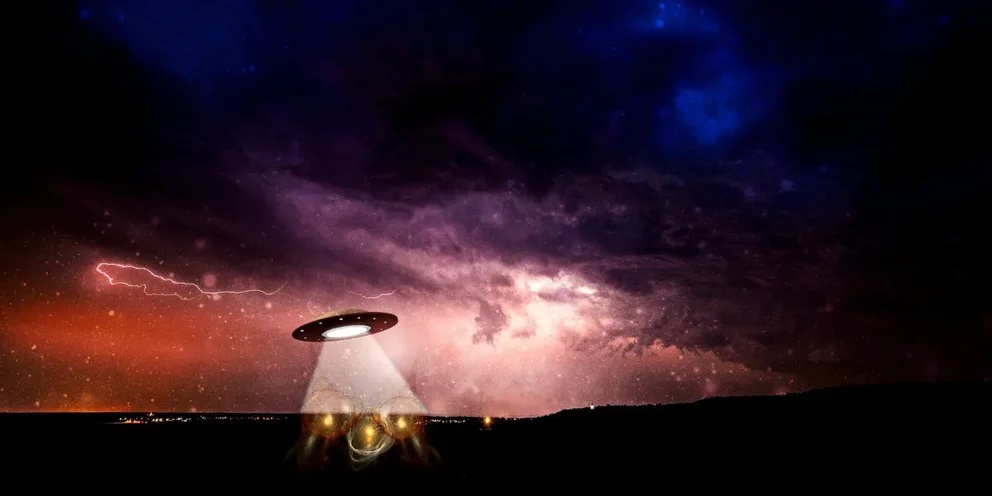 The incumbent president of the United States signed the government spending bill this Sunday. The bill signed by Trump, among other things, obliges the US federal services to publish data on contacts with UFOs. American magazine Newsweek told about it in its publication. This provision appears in the report of the Special Committee on Intelligence, chaired by Senator Mark Rubio. 
The document is an annex to the new Exploration Permit Act. It says that the US Secretary of Defense, the Director of National Intelligence and other officials must report on the facts of observation of aerial objects that could not be identified. They are also called "anomalous flying vehicles". Of course, this is not only about "alien ships".
Reports must be submitted no later than 180 days from the date of entry into force of the law. The special committee demands to include in them a detailed analysis of investigations of UFO "intrusions" into American airspace, which were conducted by the US Federal Bureau of Investigation.
The publication calls all these requirements a "request", stating that they are not binding, since they have no legislative force.
If the executive branch fulfills this important request, the nation will finally have an objective basis for assessing the validity of this issue and its implications for national security.
– said the former director of human resources of the Senate Intelligence Committee Christopher Mellon.
The request from the special committee came after the appearance of the footage of flights of mysterious aerial objects, which were filmed by the pilots of the naval aviation in 2004 and 2015, published by the US Department of Defense.
An Out Of This World Encounter: Japan Air Lines Flight 1628 spotted a giant UFO in the skies over Alaska
It was a normal flight. Well, not quite a routine…. It was Japan Air Lines special cargo flight 747 that carried a shipment of French wine from Paris to Tokyo. The flight plan was to include flight 1628 from Paris to Reykjavik, Iceland, via the North Atlantic and Greenland, then via Canada to Anchorage in Alaska, and finally across the Pacific Ocean to Tokyo. The crew included veteran captain Kenju Terauchi, co-pilot Takanori Tamefuji and flight engineer Yoshio Tsukuba.
On November 16, 1986, loaded with wine, JAL1628 took off from Paris and made the first leg of the journey to Reykjavik. The next day, they continued their flight over Greenland and then through northern Canada without any event.
Immediately after they crossed the Alaska border at 5:09 pm local time, Anchorage air traffic control contacted them by radio to report the first radar contact. The flight controller of Anchorage asked them to turn 15 degrees to the left and head towards a point known as Talkeetna on a course of 215 degrees. They were at an altitude of 35,000 feet and were traveling at about 600 miles per hour.
At about 5:11 pm local time, Captain Terauchi noticed the lights of some aircraft about 2,000 feet below and 30 degrees to their left. He figured it was probably an American jet fighter from nearby Eilson or Elmendorf airbases patrolling Alaska airspace, so he ignored them at first. However, after a few minutes, he noticed the lights were keeping up with his own aircraft, which would be unusual for patrol aircraft.
It has been about seven minutes since we started paying attention to the lights (when), in the most unexpected way, two spaceships stopped in front of our face, "shooting" lights. The interior cabin shone brightly and I felt warmth in my face.
Terauchi said he had the impression that two objects he saw below them a few minutes ago suddenly jumped out of him. The ships, one above the other, kept pace with the Boeing 747 for several minutes, moving in unison with a strange sway. After about seven minutes, they switched to a side-by-side arrangement.
Terauchi said the "amber-whitish" lights were like flames coming out of several rocket exhaust windows arranged in two rectangular rows on the ship. He felt they were firing in a specific sequence to stabilize the ship, much like the small, maneuverable engines on the space shuttle. He also reported seeing sparks similar to fire when using gasoline or coal fuel.
Co-pilot Tamefuji described the lights as "Christmas platter" with a "salmon" color.
He said:
"I remember a red or orange and white landing light, as well as a landing light. And a faint green, ah, flashing."
He also described the lights as slowly pulsing. They got stronger, weaker, stronger, weaker, different from strobe lights.
The lights "swayed" in unison, as if two planes were standing side by side, "very good formation … close." He described the appearance of the lights as similar to a "head-on night flight" vision, where only the lights of an approaching aircraft can be seen, but "we cannot see the general shape."
He said:
"I'm sure I've seen something."
It was clear enough to make me believe that an airplane was coming.
Flight Engineer Tsukuba, seated behind the co-pilot, could not see the lights so clearly. He first saw them "through window L1 at 11 o'clock and saw "undulating clusters of lights." 
These clusters were "made in two parts … in the form of airplane windows." He stressed that "the lights in front of us were different from the city ones." He described the colors as white or amber.
Tamefuji decided to call Anchorage Air Traffic Control, and for the next thirty minutes the Boeing 747 and the AARTCC were in constant contact about UFOs.
At this time, Captain Terauchi asked Tskububa to hand him a camera so that he could try to photograph the lights. However, Terauchi was unfamiliar with the camera and could not get it to work. Tsukuba was also unable to get his camera to work due to autofocus issues and finally gave up trying to take a picture.
At this point, they began to experience some radio interference, and Anchorage asked them to change frequencies. Terauchi later said that Anchorage kept asking him about clouds in the immediate vicinity: they asked us several times if there were clouds at our height. We saw thin speckled clouds near the mountain below us, with no clouds in the air from mid to top, and the airflow was steady.
Shortly after talking about clouds, objects flew to the left. Terauchi later said:
"In the direction where the ships were leaving, there was a pale white flat light, they were moving with us in the same direction, at the same speed and at the same height as us."
Terauchi decided to see if they were seeing anything on their own 747 radar:
I thought it would be impossible to find anything on the aircraft radar if the large ground radar showed nothing, but I estimated the distance to the object visually and it was not very far. I set the digital weather radar to 20 (nautical) miles, the angle of the radar to the horizon (i.e. no deflection angle). This was on the screen. A large green and circular object appeared 7 or 8 miles (13 to 15 km) in the direction the object was.
We informed downtown Anchorage that our radar had caught an object within 7 or 8 miles at the 10 o'clock position. We asked them if they could catch it on ground radar, but it looks like they couldn't catch it at all.
At 5:25:45 am, after two minutes of searching, the military radar at the Regional Operations Center Elmendorf also picked up something. The ROCC radar controller reported back to AARTCC that it received some "pulse primary return". By this he meant a random radar echo, not accompanied by a transponder signal.
When 747 approached Fairbanks:
The lights (of the city) were extremely bright for eyes accustomed to the dark (the cockpit lights were turned off to prevent internal light from reflecting in the windows.) We were just above the bright city lights and checked out the pale white light behind us.
"Alas! There was a silhouette of a giant spaceship. We must run fast! Center of Anchorage. JAL1628 asks to change course 45 degrees to the right. It seemed like a long time before we got permission."
Immediately after the plane turned right, AARTCC dispatcher called Fairbanks control radar to see if the short-range radar had a target near the JAL. Approach radar reported no targets other than JAL1628.
The aircraft exited the turn and flew towards Talkeetna at an altitude of 31,000 feet while the object continued to follow.
At approximately 5:40 am, a United Airlines passenger plane took off from Anchorage and headed north to Fairbanks. The AARTCC controller decided to ask the UA pilot to try to see the object that was following the JAL flight. The UA pilot said he would watch when he got closer. The controller requested that the JAL flight remain at 31,000 feet and the UA flight at 29,000 feet. He then ordered UA to make a few more turns so that the planes could fly within five miles of each other.
As the United Airlines plane approached, the UFO apparently fell behind, allowing the JAL plane to fly far ahead. The United pilot asked the AARTCC for the JAL pilot to turn on the headlights on the JAL plane so he could locate the plane. At 5:49:45 am, the JAL pilot did it. At this point, the planes were about 25 miles apart.
When the planes were about 12 miles apart, UA reported seeing JAL and nothing else. But by this time the UFO appears to have disappeared, and JAL1628 did not notice it either.
At about 5:51 am, the AARTCC demanded that a TOTEM military aircraft in the area also fly towards the JAL aircraft to take a look. For the next few minutes, TOTEM watched the JAL plane, but saw no other vehicles. JAL1628 proceeded to Anchorage and landed at 18:20.
The FAA conducted an investigation into the incident and did not submit its final report until March 5.
CSICOP (Committee on Scientific Investigation of Allegations of the Paranormal) Phil Klass issued a premature statement on January 22nd claiming that UFOs were the planets of Jupiter. and Mars is an impossible solution because UFOs were seen in the opposite part of the sky to the positions of these planets, and because UFOs moved from positions on top of each other to stand side by side.
CSICOP later published a second explanation that the UFO was light bouncing off clouds of ice crystals – also unlikely because the sky was clear at the UFO's stated altitude.
The US Federal Aviation Administration attributed the ground-based radar images as "split radar from a JAL Boeing 747".