Elva Thompson, Contributor
Waking Times
One of the most valuable understandings I have been taught in this life… is that nothing is constant. Everything is in motion from the tiniest atom to the tallest mountain top – all physical matter vibrates with the on-off switch of creation and destruction – the in and out called life.
Just imagine what it would be like if we could view the planet from an energetic perspective, and see the trillions of pulsing pixilations – the vibrational throbbing energy of all living things in the dance of life and death – and the flashes of human thoughts as they to and fro…. in the unseen world that creates our physical reality.
Tick-Tock Goes the Life and Death Clock
The tick-tock of life and death is a fundamental on every level of life in this dimension… nothing physical lives for ever…. only the primal force that holds everything together is infinite, eternal and cannot be destroyed. The Cosmic on and off switch of Duality is in constant swing between the polarities of happy and sad. Everything can be good in our lives and then suddenly, we are unexpectedly confronted with tragedy and loss. In an instant everything changes…there is no going back. Our lives are turned upside down on every level, and we are faced with emotional trauma: denial, shock, disbelief, rage, loneliness and sorrow.
Many people don't recover from life's blows and get stuck in the pit of depression and despair. The why's – the questions are forever with us. And, what do we have for solace at such times ? – that the god of whatever knows what is best for us – only the good are called – and god has his reasons…. Is this the best human beings can do in the face of disaster? What if tragedy has nothing to do with a fantasy figure called god… and god's judgement is total crap? A narrative made up to control us and keep us in the shadow haunted world of ignorance and brutality.
What If?
What if… what happens to us in life is the result of our own thinking? What if, unwittingly we resonate our faulty programming, inherited prejudice and hate into the cosmic looking-glass along with resentment, envy, jealousy and just downright no-goodness… all electro-magnetic time bombs that come back to haunt us in this life and maybe also in the next – the matrix isn't in a hurry.
Maybe it's time to monitor our own thinking…..and ask the question – who is talking?
Thoughts are Seeds and Your Mind is the Garden
Our thoughts are alive – they are energetic charges – nurturing or poisonous it doesn't matter to the matrix. The seeds of whatever intent get planted in our electro-magnetic mind garden – the unseen part of our reality… and they bear fruit according to their resonance. Many wise people have stated through the ages that what you sow – you reap. This is the Cosmic Law of Return – of Causation and Effect… what you put out physically, mentally and spiritually comes right back through the mirror. Bad luck is a thought-form of our own creation – there is no such thing as chance – and lady luck favours anyone with a strong focus and intent.
'Chance is but a name for Law not recognised'
Most of us are so heavily conditioned that we don't realise that our thoughts create our reality, so we just carry on with the same behaviour – with the same thought patterns that brought failure, loss, drama and conflict into our lives. And when life hits us in the face again and again, we blame circumstance or other people for our misfortunes but we never look at self… do we?
Instead we pile up energetic debt.
Electro-Magnetic Debt
Energetic debt is just as real as physical debt, and with the engineered divisions in society almost everyone on the planet will die with a negative balance sheet – the pangs of unresolved guilt and conscience that have not been put to rest.  The electro-magnetic "unfinished business bureau" follows us in death… and the debt becomes due in our next incarnation.
The electronic debt system between souls keeps repeating until we stop creating a negative charge on the balance sheet… forgive and turn the other cheek… which in this sacrificial dimension is almost impossible. This is the meaning of the phrase: chained to the wheel of rebirth – round and round goes the human merry go round – and in every round we are manipulated – coerced into breaking the Laws of Life and we pay for it with misery… and the chaining of our souls to the next round….
The concept of the Law of Return or Karma is beautifully summed up in the poem called 'The Cup' by Swami Vivekanander:
"This is the cup, the cup assigned to you from the beginning. I know my child, how much of this dark drink is your own brew – Of fault and passion ages long ago – In the deep years of yesterday, I know.

This is your road, a painful road and drear. I made the stones that never give you rest; I set your friend in pleasant ways and clear And he, like you, shall come unto my breast, But you my child, must travel here.

This is your task, it has no joy or grace, But it cannot be wrought by any other hand. I bid you close your eyes and see My face." ~Swami Vivekanander, The Cup
"Every Cause has its effect; every Effect has its Causes; everything happens according to Law; Chance is but a name for Law not recognised; there are many planes of causation, but nothing escapes the Law." ~The Kybalion
The Lost Science of Metaphysics
At one time the Seven Spiritual Laws that govern this third dimensional construct were common knowledge – but with the destruction of our tribal oral history and sonic language – the banning of our language and ceremonial way of life – we lost the sacred information of the Ages – lost the original instructions given to us by Source Creator. Sadly, in this fast age of everything there are few shamans left to teach us about elemental realities, other states of being… and the ability to see future and past events.
The knowledge of the hidden worlds has been stolen from us – hoarded in mystery schools and the covens of the elite. Carefully crafted Religions have usurped our spiritual reality…. and replaced it with a lie that men will surely die for. But, Metaphysics – the first Science of Causation and Effect is nowhere to be found in the status quo curriculum and, as a result we have been blindsided to our spiritual connection with the All.
Tesla said that if we want to discover the secrets of life we have to think in terms of energy, frequency and vibration.
To see ourselves as wave forms vibrating in a sea of electro-magnetic energy and connected to the wave forms of the One Life is very hard for most of us to do…. because in our 'civilised' state, the energetic side of our nature is alien to us…we know very little about it….and we fear it because it is unknown.
But the shaman knew that all life was connected in the five moving powers. He knew the directions, geometrics, sounds, colours and perfumes of the spiritual worlds of earth, water, fire and air. He was free to travel beyond this world of limitation… and because he was part of the All could shape shift into any form he/she desired… but the disconnected consciousness of the hive mind make fun of things they cannot understand and call it fakery and superstition.
Unplugged
We are as a species unplugged from our Source Field – our pineal gland and crown chakras are de-activated – out atlas bone C1 is subluxated. Slowly but surely we are being genetically modified through nano particulates, gmo's and god knows what else into a spiritually dead borg… a mechanised brute.
Whatever is in charge of this plane is trying to take us somewhere… and I don't want to go… so… it's time to become the viewer instead of the viewed… and happen to things instead of things happening to us.
It's time to confront the shadow side of our lives… dust away outworn thought forms of the past – try to put right wrongs and mend bridges while in life… for no one can promise tomorrow.
"Man can only read the future through the causes that bring the effects.
Seek ye within the causation and surely ye shall find the effects." ~ Thoth the Atlantean
About the Author
Elva Thompson was born in England in 1947 and moved to Rosebud Lakota reservation in 1987. She is the author of the Heartstar Series; Book One: The Key made of Air, and Book Two: The Gates to Pandemonia. Her other interests include organic gardening, ancient phonetic languages, sonic sound and their application in the healing arts. She is also a medical intuitive and teaches sonic re-patterning using sound, colour, and essential oils. Elva Thompson is on Amazon Author Central @ amazon.com/author/heartstar
Psilocybin mushrooms sprout in the blood of an 'experimental' patient
US doctors described the story of a man who tried to relieve depression with psilocybin mushrooms in an unconventional way. He injected an intravenous infusion of mushrooms, causing the mushrooms to continue to multiply in his blood and cause multiple organ failure. The case was reported in the Journal of the Academy of Consultation-Liaison Psychiatry.
Many drugs that people traditionally use as psychedelics are increasingly becoming the focus of medical attention. Some of them have already been repurposed and started clinical trials: for example, micro-doses of LSD have proven to be at least safe in the case of Alzheimer's disease, and psilocybin has helped patients with  migraines and  depression. Often in such experiments we are talking about microdosing – that is, the mass of the substance is not enough for a psychoactive effect.
The story of an American who decided to experiment on his own was described by doctors led by Curtis McKnight of Creighton University School of Medicine. According to relatives, the 30-year-old American suffered from bipolar disorder, but shortly before the incident stopped taking his prescribed medications and suffered from alternating states of mania and depression.
When he stumbled upon research on the potential benefits of psychedelics, he boiled psilocybin mushrooms and injected the filtered solution into his vein. A few days after this experiment, relatives found him in a lethargic state with jaundice, diarrhea and bloody vomiting and took him to the hospital.
Doctors discovered the patient had a problem with multiple organs at once: acute renal failure, liver damage, tachycardia, and low blood saturation and ionic imbalance. He was prescribed droppers to normalize the composition of the blood, vasoconstrictors to raise blood pressure, antibiotics and antifungal drugs. Despite this, he developed septic shock and DIC (excessive blood clotting) and needed plasmapheresis. Only eight days later he was discharged from the intensive care unit, and at the time of publication of the article he had already been in the hospital for 22 days.
In the patient's blood tests, in addition to the Brevibacillus bacteria , there were also Psilocybe cubensis fungi  – the same ones from which he injected himself intravenously. Apparently, due to insufficient filtration of the solution, the fungi entered the bloodstream and multiplied there, causing intoxication and multiple organ failure.
The authors of the work note that this is not the first such case – at least in the 80s of the 20th century, doctors already described a patient with similar symptoms after an intravenous injection. Therefore, McKnight and coauthors warn their colleagues: since psychedelics are increasingly used as a medicine (at the end of 2020, they began to legalize it in the United States), it is important to remind patients of the inadmissibility of self-therapy. Intravenous administration can be dangerous – doctors still do not know if it has the same psychoactive effect as the classical methods of administration.
A part of a person's essence accompanies him throughout his life: this is confirmed by a brain scan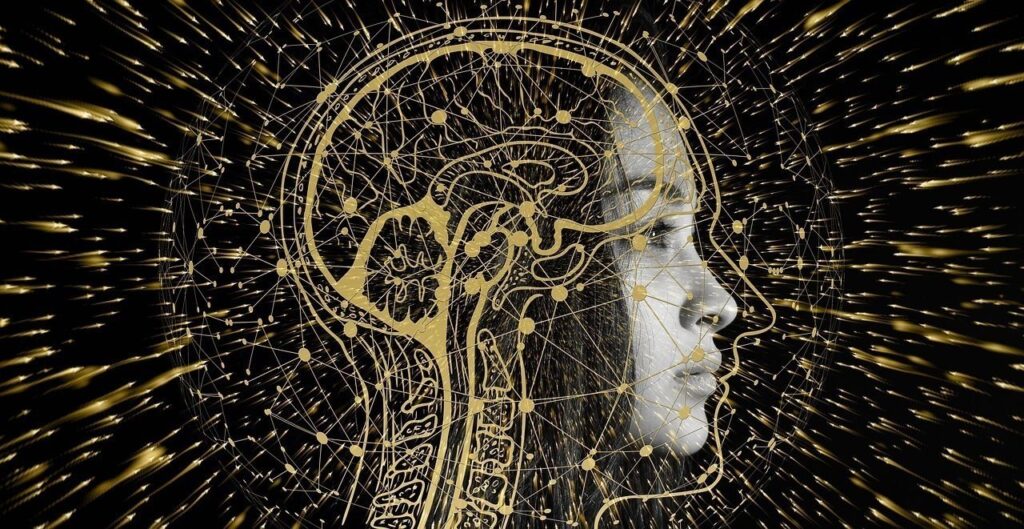 A new method of scanning the human brain has produced amazing results. It turns out that in every person there is a certain part of his essence, which accompanies him all his life from the moment of birth to death.
Scientists believe that this is the core of a person's self-awareness. It combines memories of the past with fleeting sensations of reality and provides a basis for anticipation of events in the future.
It turned out that a certain part of a person's consciousness is consistent as they grow older and older.
For centuries, scientists and philosophers have been interested in the question: can this sense of "personal self" be stable throughout life? A new psychological study with the results of a brain scan made it possible to conclude that a certain part of a person's consciousness really accompanies him throughout his life.
It is consistent as it gets older and older. Miguel Rubianes, a neuroscientist at the Complutense University of Madrid, says the aim of the study was to answer the question: Are we the same person throughout life? In combination with the results of other studies, scientists have concluded that there is a certain component that remains stable from birth to death.
The other part of consciousness remains susceptible to current changes. The scientists recognized independence as the basis of identity. And every time a person uses the word "I", he means a thread that connects together all the events and experiences that have occurred in life.
Experience gained over the years changes a person, changes the components of his identity. Each case associated with personal experiences, a broken heart, a successful career step, expected or unexpected failure lead to the fact that a person compares himself to himself before and after these events. It is a neurological programming scheme that involves visual self-knowledge as an indicator of connection with your impressions of yourself.
This effect makes it possible to cope with memories and recognition of information when it is associated, for example, with one's own photograph of an infant. Although this principle has a lot of evidence, scientists believe that the very mechanism of the brain involved in this remains a mystery.
This study was published in the journal Psychophysiology.
Beauty and diversity of our world: 10 movies that will make time stop
In the hustle and bustle of everyday life, we sometimes do not notice how time flies past us, what miracles surround us. We do not have time to listen to the rustle of leaves in the wind and we miss those minutes when the crimson moon hangs at the very horizon.
Below are 10 films that reflect the beauty and diversity of our world. You watch such a movie and forget about everything.
Kytice
7 fairy tales-ballads based on Czech folklore are filmed colorfully and poetically.
They endure a time when people were closer to nature, believed in miracles and the spirits of the forest, when the terrible and the beautiful were merged together.
Ashes and snow
Gregory Colbert's documentary has no plot, but it attracts with its stunning, unrestrained beauty, reflecting the unity of man with nature.
The film was shot for 13 years in the most exotic corners of our planet: Burma, Ethiopia, India, Antarctica, Sri Lanka, Tonga islands and many other picturesque places.
The fountain
The main character Thomas tries to find a cure for his wife Isabelle. Every day she gets worse, and he cannot be near, because he puts experiments in the laboratory. In his soul, love, the desire to be with Isabelle and the desire to extend her life are fighting.
Darren Aronofsky's philosophical drama was filmed in vivid colors, despite the fact that the director did not use computer special effects.
Samsara
This is a beautiful one and a half hour trip to the most amazing places on the planet.
Director Ron Fricke showed the inextricable connection of all people and events on earth, the cycle of death and birth, the versatility of our world, where beauty coexists with nondescriptness, and the end means the beginning.
The Bear
The story of a bear cub that lost its mother and nailed to a large wounded bear. Together they have to go through many trials, the worst of which is meeting the hunters.
The wonderful plot of the film is combined with stunning music that helps you immerse yourself in the world of nature and feel it with your whole body.
Happy People: A Year in the Taiga
The harsh Siberian nature, untouched by man, the majestic Yenisei River and the small village of Bakhta with a simple way of life.
People live and survive in these parts, rely only on themselves and also ask only themselves. Four seasons – four lifestyles for each of them.
August Rush
Young musician August Rush does not know his parents, but he really wants to find them and for some reason is sure that if he plays, they will hear and recognize him by his music.
Mesmerizing music permeates the entire film and works wonders to dispel the evil spell of separation.
Baraka
A documentary masterpiece, a philosophical essay accompanied by superb cinematography and music, goes without words. The only and main actor here is life in all its diversity and unity.
The gaze of a monkey sitting in a hot pond is equal to all the depths of cold space, and the dances of the aborigines are synchronized with the movements of the forest.
Spring, Summer, Fall, Winter… and Spring
This is a beautiful and unhurried philosophical parable about a wheel of time moving into infinity. Each time, with the beginning of a new cycle of rotation, life on earth is renewed, and everyone has the opportunity for a new rebirth.
The film by Korean director Kim Ki-dook tells about two monks – a teacher and his student – and the obstacles that must be overcome on the way to finding harmony.
Chronos
The main characters of the documentary narration are cultural and historical monuments.
They absorbed the life of the people who created them, and have remained for centuries as an imprint of bygone eras.