Three Fascinating Old Time Travel Cases – These People Say They Saw The Future & Past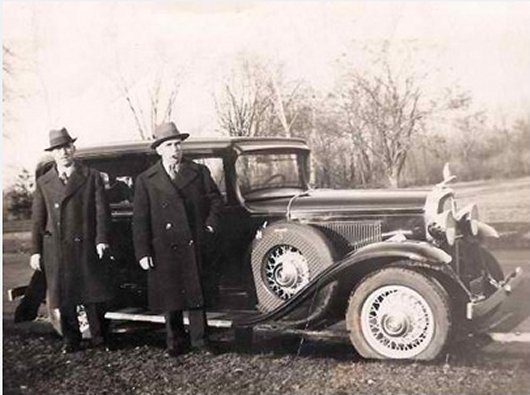 MessageToEagle.com –  Time travel is a popular topic and the idea that we might be able to visit the past or the future keeps fascinating scientists just as much as the public.
This time we will discuss some interesting old time travel cases.
As we have previously seen, there are serious scientists like for example Dr. John Cramer, professor Emeritus of Physics at the University of  Washington who thinks we must think about time travel but we should take it in baby steps. Dr. Cramer believes it is possible to  send messages through time and he is working this project.
We try to find ways to travel back in time, but by doing that we are affecting a very important part of our physical Universe, called causality.  If we want to travel back in time, we must find a way to prevent causality from being violated," astrophysicist Charles Liu  explained.
Yet, as we have previously written in our article  Two Astonishing Cases Of Men Who Say They Traveled Through Time, there are those who even claim  to have proof of time travel!
It really doesn't matter whether you believe in time travel or not, there will always be stories of people who say they are from a different time.
Whether we should believe them or not is up to each and one of us, but it cannot be denied these stories are interesting.
Air-Marshal Sir Victor Goddard visits the future
In his book Time Travel: A New Perspective, J. H. Brennan  tells a curious story of a time slip experience that happened to Air-Marshal Sir Victor Goddard.
Brennan writes: "In 1935, while still a Wing Commander, he was sent to inspect a disused airfield near Edinburgh at a place called Drem.   He found it in a very dilapidated state with cattle grazing on grass that had forced through cracks in the tarmac.
Later that day, he ran into trouble while flying his biplane in heavy rain and decided to fly back to Drem to get his bearings.
As he approached the airfield the torrential rain abruptly changed to bright sunlight. 

When he looked down he saw the airfield had been completely renovated and was now in use.There were mechanics in blue overalls walking around and four yellow planes parked on the runway.

One of these was a model which, for all his aviation experience, he completely failed to recognize.

It was a very puzzling experience, not alone because the instant renovation was quite impossible, but also because mechanics were supposed to wear khaki  and Air Force planes were painted with a silvery aluminum paint. 
Four years later, Goddard solved the mystery. With war now raging in Europe, he happened to visit Drem again… to find it exactly as he had seen it in 1935,  completely with blue-overalled mechanics and yellow planes. He even found the plane he had been unable to identify earlier – a Miles Magister. "
Had Goddard somehow flown four years into the future, and then shortly returned to his own time?
A highway to the past?
A remarkable time travel case was published in Strange Magazine 2, Spring, 1988. The article  "Time Traveler" written by Ken Meaux is about a man who calls himself L.C. (his real initials) and who experienced one the most amazing events of his life, something the could never forget.
Meaux writes: "L.C. and a business associate, Charlie, (fictitious name) had just finished lunch in the small Southwest Louisiana town of Abbeville.  Still discussing their work, they began their drive north along Highway 167 towards the Oil Center city of Lafayette about 15 miles away.
The date was October 20, 1969, and the time was about 1:30 in the afternoon. It was one of those picture-perfect days in Fall–clear blue skies and a nippy  60 degrees, just right conditions for cruising along with the car windows rolled down.
The highway had been practically traffic-free until they spotted some distance ahead what appeared to be an old turtle-back-type auto traveling very  slowly. As they closed the distance between their vehicle and this relic from the past, their discussion turned from their insurance work to the old car  ahead of them. While the style of the auto indicated it to be decades old, it appeared to be in show room condition, which evoked words of admiration from  both L.C. and Charlie. Because the car was traveling so slowly, the two men decided to pass it, but before doing so, slowed to better appreciate the beauty  and mint condition of the vehicle. As they did so, L.C. noticed a very large bright orange license plate with the year "1940" clearly printed on it.
This was most unusual and probably illegal unless provisions had been made for the antique car to be used in ceremonial parades.
As they passed the car slowly to its left, L.C., who was in the passenger's seat, noticed the driver of the car was a young woman dressed in what appeared  to be 1940 vintage clothing. This was 1969 and a young woman wearing a hat complete with a long colored feather and a fur coat was, to say the least, a bit  unusual. A small child stood on the seat next to her, possibly a little girl. The gender of the child was hard to determine as it too wore a heavy coat and cap.  The windows of her car were rolled up, a fact which puzzled L.C. because, though the temperature was nippy, it was quite pleasant and a light sweater was  sufficient to keep you comfortable. As they pulled up next to the car, their study turned to alarm as their attention was riveted to the animated expressions of  fear and panic on the woman's face. Driving alongside of her at a near crawl (no traffic in either direction allowed this maneuvering) they could see her  frantically looking back and forth as if lost or in need of help. She appeared on the verge of tears.
Being on the passenger's side, L.C. called out to her and asked if she needed help. To this she nodded "yes," all the while looking down (old cars sat a little  higher than the low profiles of today's cars) with a very puzzled look at their vehicle. L.C. motioned to her to pull over and park on the side of the road.  He had to repeat the request several times with hand signs and mouthing the words because her window was rolled up and it seemed she had difficulty hearing them.  They saw her begin to pull over so they continued to pass her so as to safely pull over also in front of her.
As they came to a halt on the shoulder of the  road, L.C. and Charlie turned to look at the old car behind them. However, to their astonishment, there was no sign of the car. Remember, this was on an open  highway with no side roads nearby, no place to hide a car. It and its occupants had simply vanished.
L.C. and Charlie looked back at the empty highway. As they sat in the car, spellbound and bewildered, it was obvious to them that a search would prove futile.  Meanwhile, the driver of a vehicle that had been behind the old car pulled over behind them. He ran to L.C. and Charlie and frantically demanded an explanation  as to what had become of the car ahead of him. His account was as follows.
He was driving North on Highway 167 when he saw, some distance away, a new car passing up a very old car at a slow pace, so slow that they appeared to be nearly  stopped. He saw the new car pull onto the shoulder and the old car started to do the same. Momentarily, it obstructed the new car and then suddenly disappeared.
All that remained ahead of him was the new car on the shoulder of the highway. Desperate to associate logic to this incredible sight, he immediately assumed an  accident had occurred. Indeed, an accident had not occurred, but something more haunting, perhaps as tragic, and certainly more mysterious had.
After discussing what each had seen from his perspective, the three men walked the area for an hour. The third man, who was from out of state, insisted on  reporting the incident to the police. He felt that it was a "missing person" situation and that they had been witnesses. L.C. and Charlie refused to do so as  they had no idea where the woman and child along with the car had gone.
They were missing alright, but no police on this plane of existence had the power to  find them. The third man finally decided that without their cooperation he could not report this on his own for fear his sanity would be questioned. He did  exchange addresses and phone numbers with L.C. and Charlie. For years he kept in touch with them, calling just to talk about his incident and to confirm again  that he had seen what he had.
High strangeness points to ponder over: what if–she was from the past, and went forward in time, and she is now an old lady still living today, and what if  on that same day it had been her instead of L.C. and Charlie behind the "old car," that same now old lady would have met herself.
What if–the Earth itself  has a super mentality and it creates as a cosmic joke all these anomalies of life on its surface just for its amusement or some other esoteric reason.
What if–and this is the final and most depressing of the "what ifs"–she had come from the past, popped into the future and did not return to her past.  The newspapers of 1940 would puzzle over a disappeance of a mother and her child one cold October day, foul play suspected, the search  continues–while she and the child continue traveling in and out of various time zones forever."
They saw a future air raid
The third odd time travel case is mentioned in the book  The Little Giant Book of Eerie Thrills and Unspeakable Chills written by Ron Edwards, C. B. Colby, John Macklin
According to the authors "In 1932, newspaper reporter J.Bernard Hutton and photographer Joachim Brandt were assigned to do a feature story on the Hamburg,  Germany, shipyard. They drove to the huge complex, interviews several executives and workers, and completed the assignment by late afternoon.
As they were leaving, the two newsmen heard the unmistakable drone of aircraft engines and looked up to see the sky filled with warplanes. Then they heard  the city's antiaircraft batteries opening fire as bombs began exploding around them.
Moments later, the area was a raging inferno as fuel tanks were hit. Warehouses were collapsing from high explosives and dock cranes were twisted into  pretzels.
Hutton and Brandt realized this was no drill.
They rushed to the car as antiaircraft gunners began scoring hits on the bomber formation overhead. At the gate, Hutton asked a security guard if  there was anything they could do to help but was told leave the area immediately.
Hutton and Brandt were confused when they drove into Hamburg. The sky had turned dark during the attack, but now it was clear and the city was  serene. They busy streets were not indented with craters and the buildings were intact. No one seemed concerned as they went about their daily business.
Hutton and Brandt stopped the car and looked back toward the shipyard. Now they received another shock because they saw no black ribbons of  smoke rising into the sky and no damaged buildings. What was happening?
Back at the newspaper office, Brandt's pictures were developed and the two men got another surprise. Brandt had continued shooting film  throughout the air raid, but his photographs showed nothing unusual. The shipyard looked as it did upon their arrival that morning.  There was no evidence that a rain of bombs from enemy planes had destroyed the area, as they had witnessed.
The editors studied the photographs and wondered why Hutton and Brandt insisted they had been involved in an air attack.  He dismissed their  story and decided that they had probably stopped at a tavern for a couple of drinks on the way back to the office.
Just before World War II began, Bernard Hutton moved to London. In 1943, he saw a newspaper story about a successful raid by a  Royal Air Force squadron on the Hamburg shipyard. He felt a cold shiver along his spine as he studied the photos. The scene of destruction was  exactly as it appeared during his visit with Brandt in the spring of 1932.
There was only one thing different – Hutton and Brandt had witnessed the event 11 years before it happened. "
© MessageToEagle.com
Ancient wall of megalith ruins found on Mars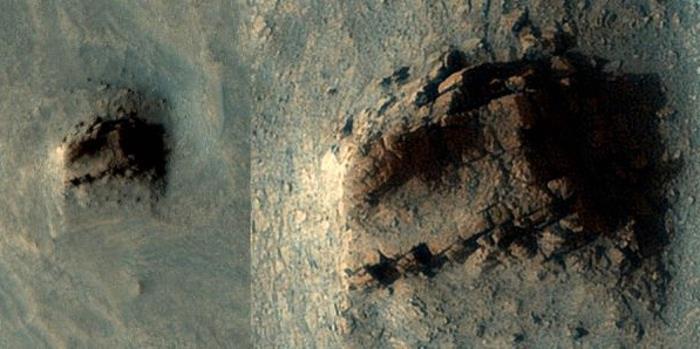 According to official views, the space age in the history of mankind began in 1957, at the time the USSR launched the first artificial satellite. The statement, of course, is very controversial among the Germans, whose rocket crowns the monument in front of VDNKh, had at least their own astronaut, and maybe even some lunar bases, where they flew on disk-shaped space vehicled using the Vril energy.
However, let us not cling to historical details and agree that the space era began in 1957. For example – the original "Apollo" telemetry transmitted from the Moon. NASA's priceless scientific artifact was supposed to be stored like a trophy, but it was suddenly lost – as were many other artifacts.
Many more artifacts were lost, because the space agencies did not have the resources to analyze these photos. After all, the work was enormous – print each photo, look with a magnifying glass, compare it with other photos of the same area, made by other devices. The requirement for human resources was huge.
Things moved off the ground only in the current century, when the Internet developed and NASA / ESA began to upload beautiful pictures and people began to analyze them. Not all people and not all pictures, because – who really needs them? Nevertheless, enthusiasts were found.
And so, on July 12 of this year, Gene Ward with a team of friends published a video on which they analyzed the most official photos of Martian missions posted on profile sites. They found a lot of different unusual things there, however, one of the photos showed something generally incredible:
Commenting on his find, Gene says the following:
These anomalies / artifacts include what appear to be decay structures and what plates or megalithic blocks look like. They also seem to have holes. In addition, directly next to one of the structured objects is a pyramidal surface.
We will not argue with Gene, since in geology there are no such miracles – this thing is really composed of megaliths and looks like the rest of a building that was either a wall or a pyramid. At a lower magnification, even something similar to the foundation is visible – the right angle protrudes from the sand very clearly:
All this miracle was found in the Mariner Valley, in the Melas canyon. All links to official photos are posted under the video:
Actually, few people doubt life on Mars now – there are artifacts all over the place. However, the pyramid / megalithic wall is already a super-obvious fact. And the most important thing that confuses us now is the strange love for megaliths by earthlings.
If you look at cultures divided by continents, the Chukchi built igloos, the Indians wigwams. In Asia, some bamboo monasteries were sculpted. That is, the enthusiasm for the construction of the pyramids was somehow generalised.
Making shoes, for example, is inherent in the brain by nature as it is uncomfortable to walk barefoot on stones. People don't need pyramids, therefore it was always strange for anthropologists: why are there pyramids on different continents? But now, it turns out, the pyramids were rolling not only in Africa and America, but also on different planets in general.
Why are octopuses so alien alike?
The television series anthology Twilight Zone, appeared on the CBS channel from 1959 to 1964. Each episode is a separate story, the characters of which are included in the so-called "Twilight Zone", faced with an unexpected ending and morality. 
Last year, a remake of the cult series took place, and soon the second season arrived, one of the series of which tells about a team of scientists studying new types of deep-sea octopuses. The squid and octopus populations, according to the plot, have grown to incredible proportions due to climate change. 
As a result, researchers came across an intellectually developed life form unknown to science. And you know what is the most amazing thing in this whole story? The octopuses are actually so strange that their tentacles are at the same time their "brain." But that is far from all. We tell that science knows about cephalopods.
What does science know about octopuses?
When an octopus wraps a stone or a piece of food around one of its flexible tentacles, this is not because the animal's brain says, "take it." Rather, the tentacle, as it were, "decides" what to do next. It is as if the big toe of your left foot determined where to go. The nervous system of cephalopods is not arranged like in humans, and not like in other vertebrates. But from which part of the body does the central brain pass orders to everyone else?
In fact, the limbs of an octopus are dotted with concentrations of neurons called ganglia. With the help of ganglia, these "tentacle brains" can work independently of the central brain of octopuses. Scientists who recently managed to visualize the movement in the tentacles of an octopus, found that the central brain of the animal was practically not involved.
The team presented their results on June 26, 2019 during a scientific conference on astrobiology. Researchers used a camera and animal tracking software to simulate how an octopus perceives and then processes environmental information with tentacles, Livescience writes.
Modern technology allows researchers to learn how sensory information integrates into the neural network of a mollusk when an animal makes complex decisions. The movement of the octopus tentacles begins far from the brain, and is caused by the suction cups (sensors) in the tentacles that examine the seabed or aquarium. Each suction cup contains tens of thousands of chemical and mechanical receptors; For comparison, the tip of a person's finger contains only a few hundred mechanical receptors.
When an octopus touches something interesting, the "brain" in its tentacles processes the information coming from outside and moves the signal further, indicating to the hand what to do. 
The researchers found that the signals generated by one suction cup are transmitted to its closest neighbor, activating the muscles of the tentacles and generating a wide wave of movement that moves up the body. While the tentacles of the octopus actively interact with the environment – and with each other – the signal that reaches the central brain of the animal is "strongly abstracted" and is not directly involved in the interaction of "hands".
In fact, octopuses "outsource" calculations about how to control the body, assigning certain actions to the local governing bodies – the ganglia that are in each tentacle. In a sense, octopuses send their minds to explore the environment to understand what is happening around halfway. This is all very entertaining, but for what reason do scientists talk about octopuses at an astrobiological conference? What does this have to do with extraterrestrial life? 
It is believed that octopuses have high intelligence, but the ways of perceiving the world around and interacting with it are very different from the methods that developed in intelligent vertebrates. 
Thus, the abilities of these cephalopods can serve as an important alternative model for understanding intelligence, and can prepare experts to recognize the unusual manifestations of intelligent life that has arisen in other worlds. This gives researchers an idea of ​​the diversity of knowledge in the world. And perhaps in the universe. How do you think octopuses are reasonable? 
The magnetic soul of the universe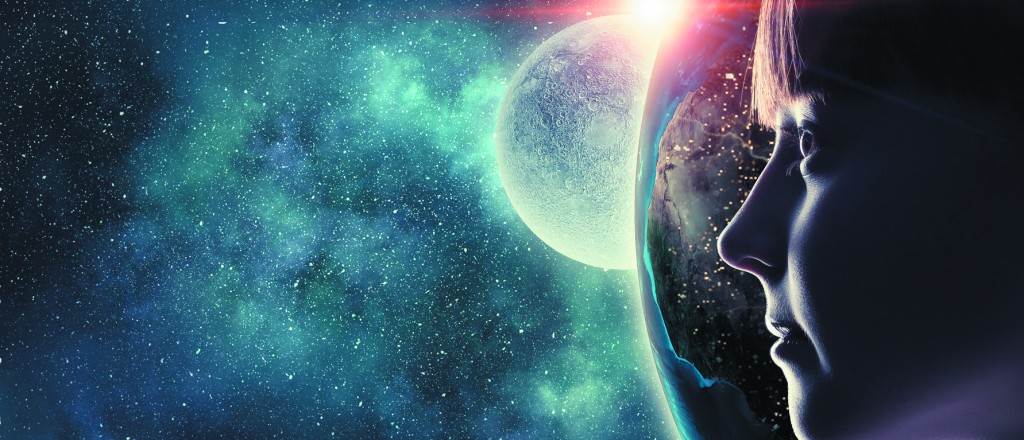 "In 1945, the primitive appearance of pre-intelligent primates on planet Earth blew up the first thermonuclear device. They did not suspect that they created an echo in the super-space web, used for non-local communication and the transmigration of souls by the civilizations of the Trans-galactic union, network , which the more mysterious races call the "body of God."

Shortly afterwards, the secret forces of intelligent races were sent to Earth to observe the situation and prevent further electromagnetic destruction of the universal network. "
The introduction taken in quotation marks looks like a plot for science fiction, but just such a conclusion can be drawn after reading this scientific article. The presence of this network pervading the entire Universe could explain a lot – for example, the UFO phenomenon, their elusiveness and invisibility, incredible possibilities, and besides, indirectly, this theory of the "body of God" gives us real evidence that there is life after death.
We are at the very initial stage of development, and in fact we are "pre-intelligent beings" and who knows if we can find the strength in ourselves to become a truly intelligent race. Astronomers have discovered that magnetic fields permeate much of space. Hidden lines of the magnetic field extend for millions of light years throughout the universe.
Each time astronomers come up with a new way to search for magnetic fields in more and more distant regions of space, they inexplicably find them.
These force fields are the same entities that surround the Earth, the Sun and all galaxies. Twenty years ago, astronomers began to discover magnetism permeating entire clusters of galaxies, including the space between one galaxy and the next. Invisible field lines sweep through intergalactic space.
Last year, astronomers finally managed to explore a much more sparse region of space – the space between clusters of galaxies. There they discovered the largest magnetic field: 10 million light-years of magnetized space, covering the entire length of this "thread" of the cosmic web. A second magnetized thread has already been seen elsewhere in space using the same methods. "We're just looking at the tip of the iceberg, probably," said Federica Govoni of the National Institute of Astrophysics in Cagliari, Italy, who led the first discovery.
The question arises: where did these huge magnetic fields come from?
"This clearly cannot be associated with the activity of individual galaxies or individual explosions or, I do not know, winds from supernovae," said Franco Vazza, an astrophysicist at the University of Bologna, who makes modern computer simulations of cosmic magnetic fields. "This goes far beyond all this."
One possibility is that cosmic magnetism is primary, tracing all the way back to the birth of the universe.In this case, weak magnetism must exist everywhere, even in the "voids" of the cosmic web – the darkest, most empty areas of the universe. Omnipresent magnetism would sow stronger fields that bloomed in galaxies and clusters.
Primary magnetism could also help solve another cosmological puzzle known as Hubble stress – probably the hottest topic in cosmology.
The problem underlying Hubble's tension is that the Universe seems to expand much faster than expected based on its known components. In an article published on the Internet in April and reviewed with Physical Review Letters, cosmologists Karsten Jedamzik ​​and Levon Poghosyan argue that weak magnetic fields in the early Universe will lead to the faster cosmic expansion observed today.
Primitive magnetism removes Hubble's tension so simply that Jedamzik ​​and Poghosyan's article immediately attracted attention. "This is a great article and an idea," said Mark Kamionkovsky, a theoretical cosmologist at Johns Hopkins University who proposed other solutions to Hubble's tension.
Kamenkovsky and others say that additional checks are needed to ensure that early magnetism does not interfere with other cosmological calculations. And even if this idea works on paper, researchers will need to find convincing evidence of primary magnetism to make sure that it is the missing agent that formed the universe.
However, in all these years of talking about Hubble stress, it is perhaps strange that no one has considered magnetism before. According to Poghosyan, who is a professor at Simon Fraser University in Canada, most cosmologists hardly think about magnetism. "Everyone knows this is one of those big puzzles," he said. But for decades there was no way to say whether magnetism is indeed ubiquitous and, therefore, is the primary component of the cosmos, so cosmologists have largely stopped paying attention.
Meanwhile, astrophysicists continued to collect data. The weight of evidence made most of them suspect that magnetism is indeed present everywhere.
The magnetic soul of the universe
In 1600, an English scientist William Gilbert, studying mineral deposits — naturally magnetized rocks that humans have created in compasses for millennia — came to the conclusion that their magnetic force "mimics the soul." "He correctly suggested that the Earth itself is" a great magnet, "and that the magnetic pillars" look toward the poles of the Earth. "
Magnetic fields occur at any time when an electric charge flows. The Earth's field, for example, comes from its internal "dynamo" – a stream of liquid iron, seething in its core. Fields of fridge magnets and magnetic columns come from electrons orbiting around their constituent atoms.
Cosmological modeling illustrates two possible explanations of how magnetic fields penetrated galaxy clusters. On the left, the fields grow out of homogeneous "seed" fields that filled the space in the moments after the Big Bang. On the right, astrophysical processes, such as the formation of stars and the flow of matter into supermassive black holes, create magnetized winds that exit galaxies.
However, as soon as a "seed" magnetic field arises from charged particles in motion, it can become larger and stronger if weaker fields are combined with it. Magnetism "is a bit like a living organism," said Thorsten Enslin, a theoretical astrophysicist at the Institute of Astrophysics Max Planck in Garching, Germany – because magnetic fields connect to every free source of energy that they can hold onto and grow. They can spread and influence other areas through their presence, where they also grow. "
Ruth Durer, a cosmologist and theoretician at the University of Geneva, explained that magnetism is the only force besides gravity that can shape the large-scale structure of the cosmos, because only magnetism and gravity can "reach you" at great distances. Electricity, on the contrary, is local and short-lived, since the positive and negative charge in any region will be neutralized as a whole. But you cannot cancel magnetic fields; they tend to take shape and survive.
And yet, despite all its power, these force fields have low profiles. They are intangible and are perceived only when they act on other things. "You cannot just photograph a magnetic field; it doesn't work like that, "Van Reuen, an astronomer at Leiden University who was involved in the recent discovery of magnetized filaments, told Reinu Van.
Last year, Van Verin and 28 collaborators suggested a magnetic field in the filament between clusters of galaxies Abell 399 and Abell 401 is the way the field redirects high-speed electrons and other charged particles passing through it. As their paths spin in the field, these charged particles emit faint "synchrotron radiation."
The synchrotron signal is strongest at low frequencies, making it ready to be detected with LOFAR, an array of 20,000 low-frequency radio antennas scattered across Europe.
The team actually collected data from the filament back in 2014 for one eight-hour span, but the data sat waiting as the radio astronomy community spent years figuring out how to improve the calibration of LOFAR measurements. The Earth's atmosphere refracts the radio waves passing through it, so LOFAR considers space from the bottom of the swimming pool. The researchers solved the problem by tracking the vibrations of the "beacons" in the sky – the emitters with precisely known locations – and adjusting the vibrations for this to release all the data. When they applied the de-blurring algorithm to the data from the filament, they immediately saw the glow of the synchrotron radiation. LOFAR consists of 20,000 individual radio antennas scattered throughout Europe.
The filament looks magnetized everywhere, and not just near clusters of galaxies that move towards each other from both ends. Researchers hope the 50-hour dataset they are currently analyzing will reveal more details. Recently, additional observations have revealed magnetic fields propagating along the entire length of the second filament. Researchers plan to publish this work soon.
The presence of huge magnetic fields in at least these two strands provides important new information. "It caused quite a bit of activity," Van Faith said, "because now we know that magnetic fields are relatively strong."
Light through the Void
If these magnetic fields arose in the infant Universe, the question arises: how? "People have been thinking about this issue for a long time," said Tanmai Wachaspati of Arizona State University.
In 1991, Vachaspati suggested that magnetic fields could arise during an electroweak phase transition – a moment, a split second after the Big Bang, when electromagnetic and weak nuclear forces became distinguishable. Others have suggested that magnetism materialized microseconds later when protons formed. Or soon after: the late astrophysicist Ted Harrison claimed in the earliest original theory of magnetogenesis in 1973 that turbulent plasma of protons and electrons may have caused the appearance of the first magnetic fields. Nevertheless, others suggested that this space became magnetized even before all this, during space inflation – the explosive expansion of space that supposedly jumped up and launched the Big Bang itself. It is also possible that this did not happen before the growth of structures a billion years later.
A way to test theories of magnetogenesis is to study the structure of magnetic fields in the most pristine parts of the intergalactic space, such as the calm parts of filaments and even more empty voids. Some details — for example, whether the field lines are smooth, spiral, or "curved in all directions, like a ball of yarn or something else" (according to Vachaspati), and how the picture changes in different places and at different scales — carry rich information that can be compared with the theory and modeling, for example, if the magnetic field occurred during the electroweak phase transition, as suggested by Vacaspati, the resulting power lines should be spiral, "like a corkscrew," -. he said.
The catch is that it is difficult to detect the force fields, who have nothing to press on.
One of the methods, first proposed by the English scientist Michael Faraday back in 1845, detects a magnetic field by the way it rotates the direction of polarization of the light passing through it. The magnitude of the "Faraday rotation" depends on the strength of the magnetic field and the frequency of light. Thus, by measuring the polarization at different frequencies, you can conclude about the strength of magnetism along the line of sight. "If you do it from different places, you can make a 3D map," Enslin said.
Researchers have begun making rough measurements of Faraday rotation using LOFAR, but the telescope has problems emitting an extremely weak signal. Valentina Wakka, an astronomer and colleague of Govoni from the National Institute of Astrophysics, developed an algorithm several years ago for the statistical processing of thin Faraday rotation signals, adding together many dimensions of empty spaces. "In principle, it can be used for voids," said Wakka.
But the Faraday method will really take off when the next generation radio telescope, a gigantic international project called "an array of square kilometers", is launched. "SKA should create a fantastic Faraday grid," said Enslin.
At the moment, the only evidence of magnetism in voids is that observers do not see when they look at objects called blazars located behind voids.
Blazars are bright beams of gamma rays and other energy sources of light and matter, fed by supermassive black holes. When gamma rays travel through space, they sometimes collide with ancient microwaves, turning into electron and positron as a result. These particles then hiss and turn into low-energy gamma rays.
But if blazar light passes through a magnetized void, then low-energy gamma rays will appear absent, argued Andrei Neronov and Evgeny Vovk from the Geneva Observatory in 2010. The magnetic field will deflect electrons and positrons from the line of sight. When they decay into low-energy gamma rays, these gamma rays will not be directed at us. Indeed, when Nero and Vovk analyzed the data from a suitably located blazar, they saw its high-energy gamma rays, but not its low-energy gamma signal. "This is the lack of a signal, which is the signal," said Vachaspati.
The absence of a signal is hardly a smoking weapon, and alternative explanations have been proposed for missing gamma rays. However, subsequent observations increasingly point to the hypothesis of Neronov and Vovkov that the voids are magnetized. "This is a majority opinion," said Dürer. Most convincingly, in 2015, one team superimposed many dimensions of blazars behind voids and managed to tease the faint halo of low-energy gamma rays around blazars. The effect is exactly what one would expect if the particles were scattered by weak magnetic fields – measuring only about one millionth of a trillion as strong as a refrigerator magnet.
The biggest mystery of cosmology
It is amazing that just this amount of primary magnetism can be exactly what is needed to resolve the Hubble stress – the problem of the surprisingly fast expansion of the Universe.
This is precisely what Poghosyan understood when he saw the recent computer simulations of Carsten Jedamzik ​​from the University of Montpellier in France and his colleagues. Researchers added weak magnetic fields to the simulated plasma-filled young Universe and found that protons and electrons in the plasma flew along the lines of the magnetic field and accumulated in areas of the weakest field strength. This coalescence effect caused protons and electrons to combine into hydrogen — an early phase change known as recombination — earlier than they might otherwise have.
Poghosyan, reading an article by Jedamzik, realized that this could relieve Hubble's tension. Cosmologists calculate how fast space should expand today by observing the ancient light emitted during recombination. Light shows a young Universe dotted with blots that were formed from sound waves lapping around in the primary plasma. If recombination occurred earlier than anticipated due to the thickening effect of magnetic fields, then sound waves could not propagate so far forward, and the resulting drops would be smaller. This means that the spots that we see in the sky from the time of recombination should be closer to us than the researchers assumed. The light emanating from the clots had to travel a shorter distance to reach us, which means that the light had to pass through a faster expanding space. "It's like trying to run on an expanding surface; you cover a smaller distance, "said Poghosyan.
The result is that smaller droplets mean a higher expected speed of cosmic expansion, which greatly brings the estimated speed closer to measuring how fast supernovae and other astronomical objects actually seem to fly apart.
"I thought, wow," said Poghosyan, "this may indicate to us the real presence of [magnetic fields]. Therefore, I immediately wrote to Karsten." The two met in Montpellier in February, just before the prison closed, and their calculations showed that, indeed, the amount of primary magnetism needed to solve the Hubble tension problem is also consistent with the blazar observations and the estimated size of the initial fields needed for the growth of huge magnetic fields , covering clusters of galaxies and filaments. "So, it all somehow converges," said Poghosyan, "if that turns out to be true."
References: Quanta Magazine