Why Are Thousands of People Dreaming About This Man?
Have you dreamed about this man comforting or befriending you over the past five years? Then you are one of thousands across the world who have dreamed "this man." And they have a website to describe their experiences.
According to the This Man website, set up to bring together the people who have dreamed about him:
In January 2006 in New York, the patient of a well-known psychiatrist draws the face of a man that has been repeatedly appearing in her dreams. In more than one occasion that man has given her advice on her private life. The woman swears she has never met the man in her life.

That portrait lies forgotten on the psychiatrist's desk for a few days until one day another patient recognizes that face and says that the man has often visited him in his dreams. He also claims he has never seen that man in his waking life.

The psychiatrist decides to send the portrait to some of his colleagues that have patients with recurrent dreams. Within a few months, four patients recognize the man as a frequent presence in their own dreams. All the patients refer to him as THIS MAN.

From January 2006 until today, at least 2000 people have claimed they have seen this man in their dreams, in many cities all over the world: Los Angeles, Berlin, Sao Paulo, Tehran, Beijing, Rome, Barcelona, Stockholm, Paris, New Dehli, Moskow etc.
Here are a few more pictures drawn by people who have seen "this man."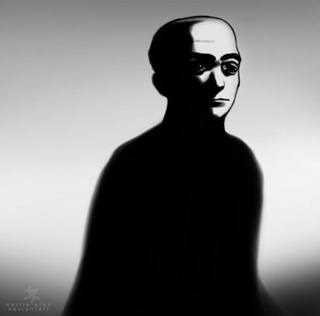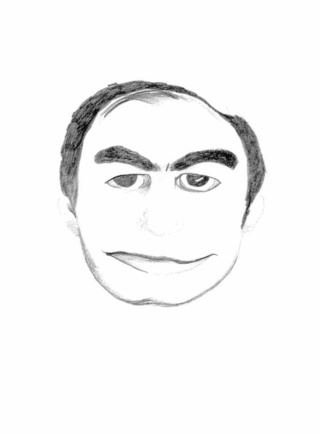 And here's a typical "this man" dream:
The first time I had a dream about this man I was having a hard time at work. I had a dream about getting lost in a huge and deserted shopping mall. Suddenly this man appeared and I started running away from him. He chased after me for what seemed like an hour until I found myself against a wall in the kids' area in a supermarket. At this point he smiled at me and he showed me the way out towards the cash desks and I woke up. Ever since that night this man has appeared in all of my dreams and he always gives me directions to get out of the dream and wake up.
Other people dream about "this man" flying with them, comforting them after a tough day, or even taking them out to dinner and having sex with them.
What could be causing this? The site advances several theories, but my favorite is the "dream surfer" theory:
According to this theory this man is a real person, who can enter people's dreams by means of specific psychological skills. Some believe that in real life this man looks like the man in the dreams. Others think that the man in the dreams looks completely different from his real life counterpart. Some people seem to believe that behind this man there is a mental conditioning plan developed by a major corporation.
In fact, it turns out that this theory is the closest to the truth. This website is actually the creation of a sociologist and marketer named Andrea Natella. He runs a company called Guerriglia Marketing which stages "subversive hoaxes" and creates weird art projects that are mostly about pornography, politics, and advertising.
I think ThisMan.org has to be Natella's greatest masterwork. It doesn't smack of artsy pseudo-intellectual "politics" like a lot of his other art does. It's just cheesy and a little bit scary. There really is something uncanny about the pictures of the man and the fake stories from people who claim to have met him. Sweet dreams!
via ThisMan (Thanks, Meredith!)
This io9 flashback originally appeared in 2009.
All over the world, "pandemic dreams" have become more frequent … !!!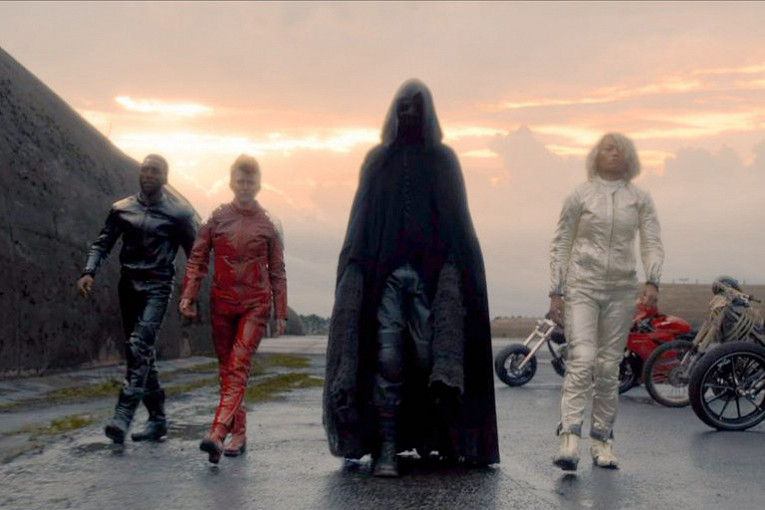 With the outbreak of the COVID-19 pandemic (and especially sensitive people – and much earlier), millions of people around the world began to dream of various kinds of apocalyptic catastrophes – a zombie apocalypse, world war, an asteroid fall or some similar grandiose space event. 
Since the bulk of modern citizens do not attach particular importance to dreams, everyone dismissed the phenomenon, reassuring themselves with explanations such as "I have seen" or "seen enough films."
However, as sciencealert.com reports with reference to a scientific publication by Brazilians, not everything is so simple. 
Scientists have found that the number of dreams that are associated with negative emotions and anger has increased significantly. This is confirmation that pandemic dreams express people's suffering, fear, and numerous changes that affect daily habits. Experts wrote about this in their article published in the scientific journal PLOS One.
" There was a statistically significant increase in the number of dreams associated with anger and discouragement, as well as an increase in dreams associated with pollution and cleanliness. These results support the hypothesis that pandemic dreams reflect mental anguish, fear of infection, and important changes in daily habits that directly affect socialization,"
For example, people really had such bad dreams in 1918 – at least among the inhabitants of the Russian Empire.
The last epidemic in the world was in 1918.
Since 1914, people began seeing all kinds of nightmarish visions in their dreams everywhere. No one talked about the zombie apocalypse and meteorites – the dreams were about rivers of blood, plague and hunger.   
On the eve of 1939, the world was also captured by not very good dreams – people in one interpretation or another were somehow warned about the impending global world changes.
That is, it seems that the problem with dreams and bad forebodings among people is some kind of universal and ubiquitous, if cartoons about the zombie apocalypse are seen everywhere and the age and color of people are different here. 
In short, people simply sense that some CHANGE is impending on the world and these changes are unlikely to be very good … !!!
Dream Keepers project
The Museum of London has asked the residents of the British capital to share the dreams they saw during the pandemic.
The Dream Keepers project is being implemented jointly with the Dream Museum of the University of Western Ontario (Canada). Forteini Aravani, digital curator at the Museum of London, said the museum wants to capture London's history during the COVID-19 pandemic."
Sleep and the patterns associated with it became one of the first habits that immediately changed a lot in quarantine. I wanted to show that the pandemic affects not only our consciousness, but also our subconscious life, including dreams," she explained it.
Londoners who are willing to tell their dreams, are invited to get in touch with curators until January 15 by email address. 
Further, their words will be recorded on audio or video.
"Museums traditionally collect dreams, but not the stories themselves, but rather visualizations: drawings and paintings. This time we want to include stories in our collection, thus slightly expanding the idea of ​​what can be a museum object", – she explained.
The project does not imply an immediate analysis of dreams, but later they can be studied. One of the psychologists at Queen Mary University of London, Valdas Nareika, welcomed the initiative.
Many important lessons can be drawn from dreams, he said. So, people say that in their dreams there is more anger and sadness, ideas of infection and purity are often encountered. He suggested that the new project will be of significant interest to historians and scientists of the future.
With the onset of the coronavirus pandemic, Japan is experiencing an unprecedented spike in suicides
At the start of the coronavirus pandemic, scientists warned that economic constraints could have serious mental health consequences.
"The secondary effects of social distancing can increase the risk of suicide," the researchers note in an April 10 article by the American Medical Association. "It is important to consider changes in various economic, psychosocial and health-related risk factors."
In fact, the researchers warned, forced isolation could be the "perfect storm" for suicide.
Seven months later, new evidence emerges that these researchers were right.
"Many more Japanese die from suicide, which is likely to be exacerbated by the economic and social impact of the pandemic, than from the COVID-19 disease itself," CBS News reported. "While Japan has dealt with its coronavirus epidemic much better than many other countries, keeping the death rate below 2,000 nationwide, preliminary statistics from the National Police Directorate show that in October alone, the number of suicides rose to 2,153, which means a rise in the fourth month. contract".
For years, the number of suicides in Japan has been declining. But the advent of COVID-19 and strict regulations to curb transmission of the virus have reversed that trend.
There were 2,153 suicides reported last month, up about 600 from the previous year, with the largest increase in women, with an 80 percent increase in suicide rates, according to CBS.
"We need to take a serious look at reality," said Katsunobu Kato, a top Japanese government official, adding that new efforts are underway to advise potential victims.
Unlike Japan, the United States has yet to release national suicide data. But anecdotal evidence suggests the United States may be fighting its own suicide epidemic.
Before the advent of the coronavirus, suicide was the tenth leading cause of death in America, claiming 42,000 to 49,000 lives annually in recent years. While we don't yet know what the casualties will be in 2020, polls show that more than half of Americans say they are mentally harmed during the pandemic, which has prompted widespread quarantine and social isolation to fight the virus.
Meanwhile, some localities report a sharp increase in the number of suicides. These include Dane County, Wisconsin, the second-largest county in the state, with youth suicide rates nearly doubling in 2020. The John Muir Medical Center, headquartered in Walnut Creek, California, has similarly reported an "unprecedented" spike in suicides in May.
"We have never seen such numbers in such a short period of time," Dr. Michael de Boisblanc told ABC affiliate. "I mean, we've seen more suicide attempts in the last four weeks than in a year."
We don't yet know what the final U.S. suicide rate will be, but the sad truth is that the U.S. may well see growth similar to Japan's.
The woman who died of cancer and came back from another dimension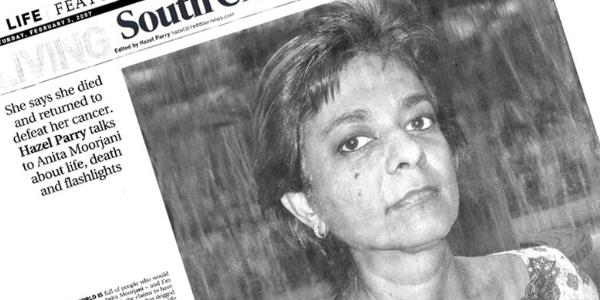 Anita Moorjani, experienced something that most of us will never experience. She was diagnosed with cancer, lived with it, died of it, then came back to life and returned home healthy.
Moorjani had been battling Hodgkin's lymphoma for four years when she woke up one morning and couldn't move at all. Her husband rushed her to the hospital and was diagnosed with grade 4B lymphoma. Her organs were shutting down, and doctors believed she had only 36 hours to live. She eventually passed out.
However, she was still aware of what was happening around her. She could hear her husband in the lobby and observe his conversations with the doctors. She could see her brother desperately board a plane in India so that he could come and see her one last time at a Hong Kong hospital. Besides, she realized something completely different.
"… I actually 'passed' into another dimension. I was overwhelmed by a feeling of complete love. I also felt extraordinary clarity about why I have cancer, why I came into this life at all, what role all members of my family played in my life in the general scheme of things and how life in general works. "
"The clarity and understanding I received in this state is almost indescribable. Words cannot describe the experience. I was in a place where I realized how much more there is that we can imagine in our three-dimensional world. "
"I realized what the gift of life was, and that I was surrounded by loving spiritual beings who were always around me, even when I didn't know it."
She died, then came back to life. And there were even more surprises. The cancer left her body and she left the hospital healthy. The doctors did not believe it.
"The doctors were very confused, but told me it must have been a quick reaction to chemotherapy. Since they themselves could not understand what was happening, they made me pass test after test, and I passed all this with honor.
Passing each test gave me even more options! I had a full body scan and since they couldn't believe they hadn't found anything, they made the radiologist do it again! "
Many people who have experienced near-death experiences describe something similar to what Murjani tells, but it seems that she traveled somewhere that many of us will never get until we change ourselves.
When you learn to love and appreciate yourself, you can experience a piece of heaven! In this video, Anita Moorjani talks about her experience of near death with lymphoma and how it helped her understand what our diseases can teach us and what really matters most in our lives.