You know how the world is conditioned to react to the life and death of royalty? If a member of the British Royal Family for example got married, or passed away, the whole world is conditioned by the media to care.
If you think about it, there is absolutely no reason to idolize these people, royal family members, politicians, unless you actually believe the Royal Family and Bush Family positively affected planet Earth. If you think that, you might as well stop reading this article now.
Characteristic of the way the world reacts to the life events of Royal Family members, the world is talking about the death of former American first lady of president George H.W. Bush.
Barbara Bush passed away at the age of 92. The media is making bizarre statements positively remembering the woman, and even the allegedly left-wing type of mainstream media outlets are trying to whitewash the legacy of the Bush family as they are trying to paint a positive image of George W. Bush nowadays.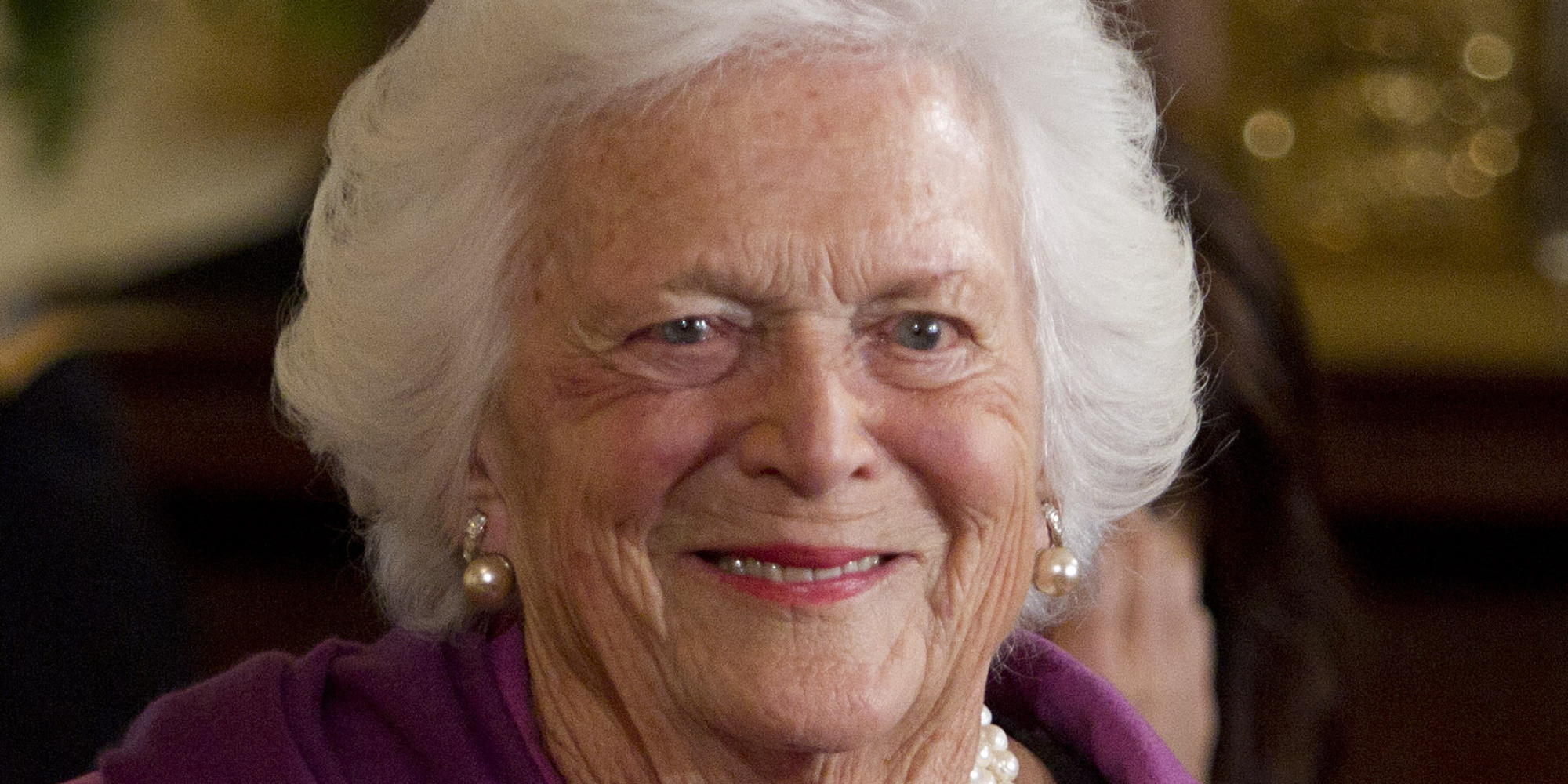 The media is saying benign, substance-less statements about her "legacy" like she was the "second woman in US history to be a first lady and mother of a president."
However strangely, a website on the Internet for over 30 years titled the "Death List" accurately predicted that the woman would die this year, along with Stephen Hawking.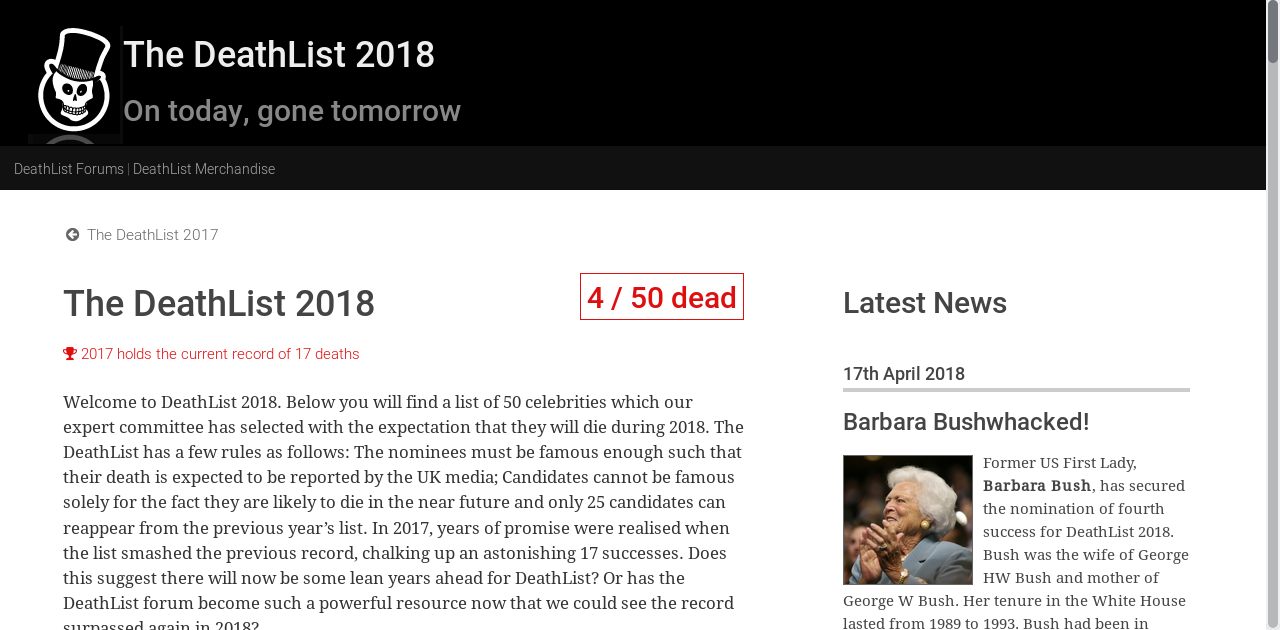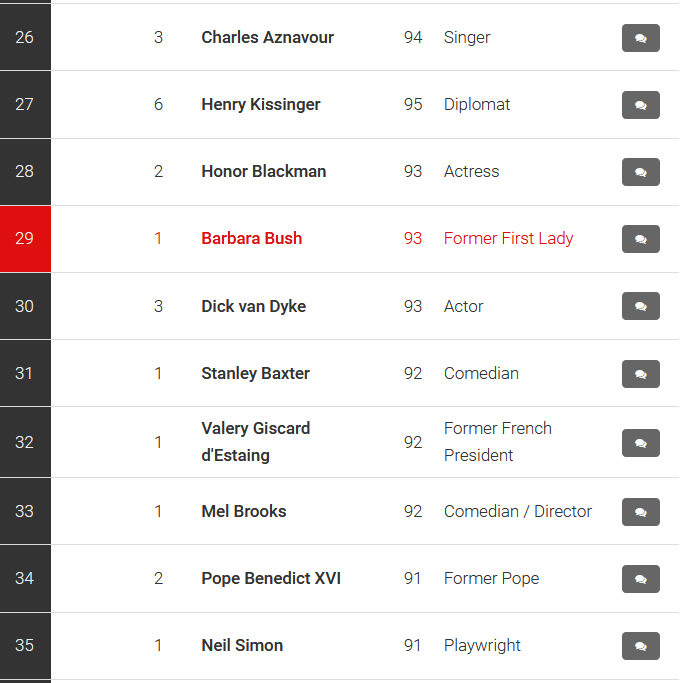 Last year, the Death List website accurately predicted the death of David Rockefeller and Hugh Hefner.
The website is bizarrely offensive and distasteful toward the people on the Death List, and it would seem coincidental that they accurately predicted the deaths of these extremely old people, but last year it broke a record and actually managed to predict the deaths of 17 out of 50 listed.
Annually, the Death List chooses 50 names and predicts that they will pass away within the period of a year.
One of the strangest facts about this website is that it was created long before the Internet was anywhere near popular. Who the hell created this website, in 1987? I can't think of another website that is as old as the Death List.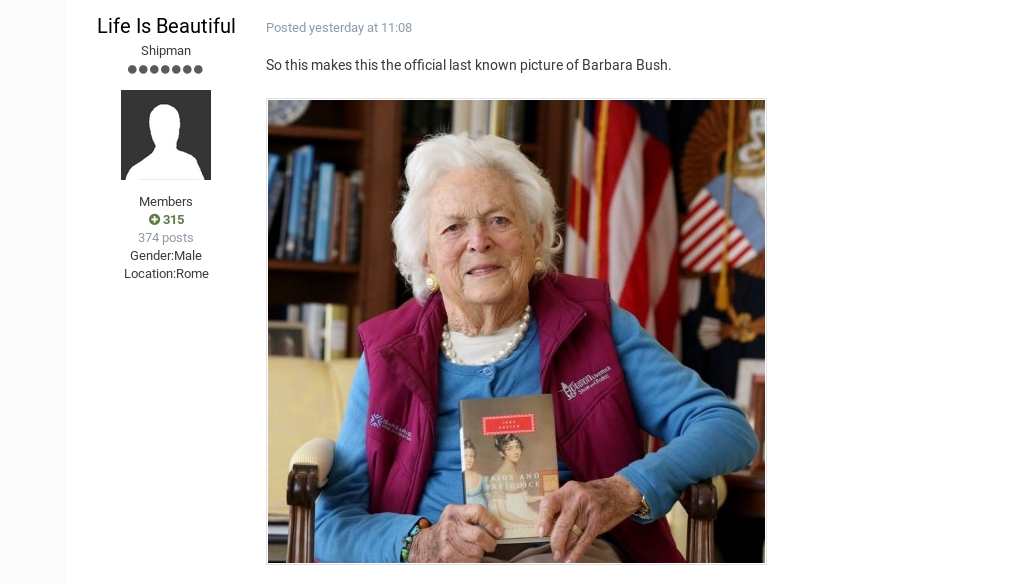 What is the importance of all this? There is basically nothing important about this, but it is a strange and captivating mystery to know this website has existed since 1987 and managed to accurately predict 17 deaths last year.
People would be wise to spend their time learning about actual figures of influence rather than participating in this millennia-old, "master-worship," royalty and political power-celebrity worship.