Beneath Mount Mantap, a feature of the northern part of the Korean Peninsula, the government of North Korea allegedly conducted their largest ever nuclear test underground. As a consequence, the mountain appears to have actually collapsed a certain amount.
The geological changes to the region were observed by geologists from California and South Korea, who reported in Science that the very surface of Mount Mantap was forced outwards by about 11.5 feet, or 2.5 meters at the moment of the explosions.
After that, the mountain sank into the Earth about 1.6 feet, or half a meter. To put it in perspective, the intensity of this atomic bomb was around the intensity of between 120 and 300 kilotons of TNT. The bomb dropped by the United States on Hiroshima during World War 2 was equivalent to 15 kilotons.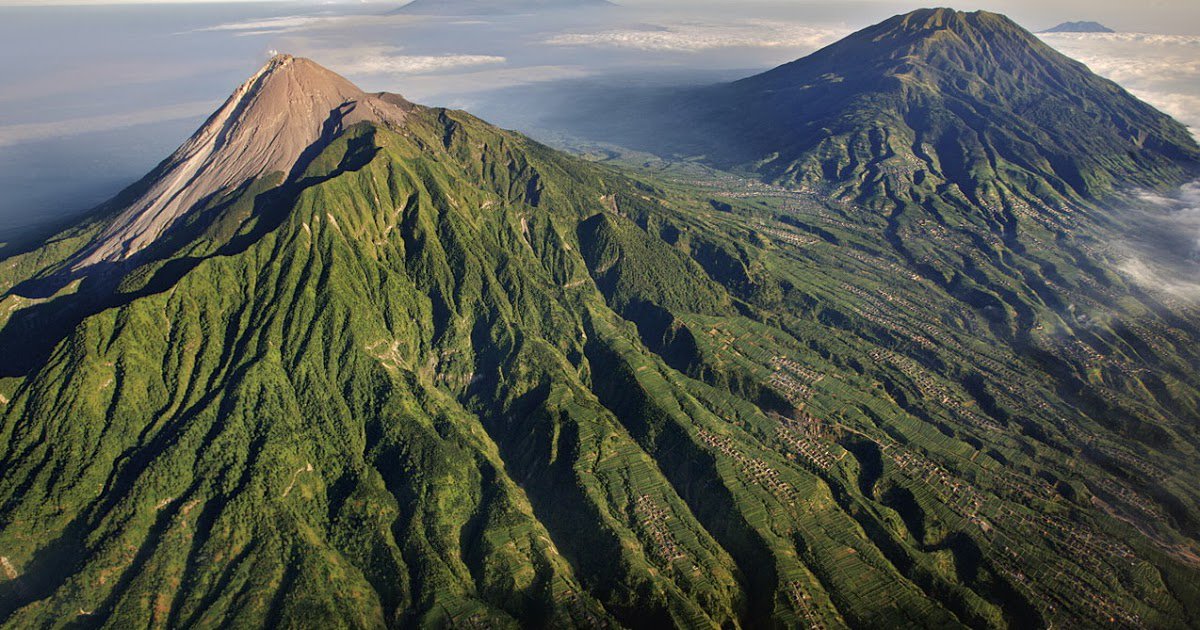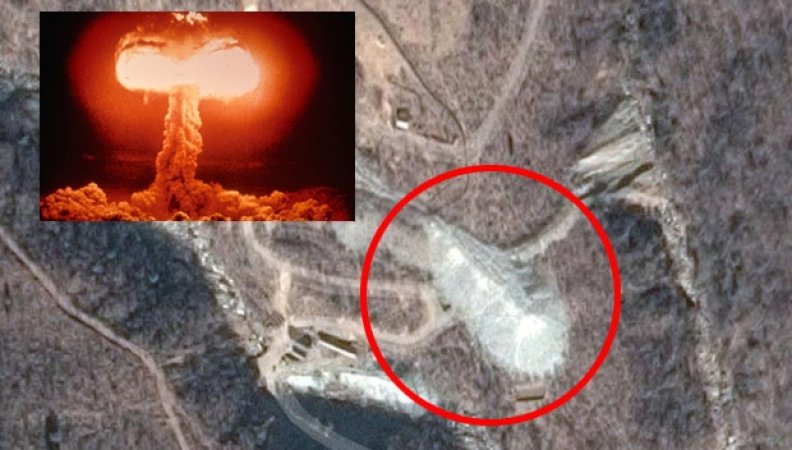 This Korean mountain is 7,220 feet (2,200) meters tall, and this nuclear device is estimated to have been set off directly under the mountain's summit, at a depth of about 1,300 feet (400-660 meters).
About 8.5 minutes after the device was detonated, it was easily observed that seismic activity characteristic of such a test occurred.
Lead author of the research, Teng Wang of the Earth Observatory of Singapore at Nanyang Technological University said "This is the first time the complete three-dimensional surface displacements associated with an underground nuclear test were imaged and presented to the public."
A certain type of technology that has yet to become commonplace was actually utilized to detect and report these details. This might mean that independent researchers should more closely examine the alleged proofs of such studies, especially considering the geopolitical and strategic ends to such reports. No government in the world ceases to try and manipulate public perception of its enemy: however, this research seems pretty verifiable and to the point.
The technology used to take some of these measurements is known as SAR, or Synthetic Aperture Radar. The team that performed this study combined research from both the Synthetic Aperture Radar and seismic data.
Germany's TerraSar-X and Japan's ALOS-2 equipped with SAR were utilized to create before and after satellite data. If this SAR relies on the data of satellites, there may be a dead end in people's ability to first hand confirm and reason through the details of this.
A UC Berkeley professor of Earth and planetary science co-authored the paper, Roland Bürgmann of California. He said "As opposed to standard optical imaging satellite imagery, SAR can be used to measure earth deformation day and night and under all weather conditions. By precisely tracking the image pixel offsets in multiple directions, we were able to measure the full three-dimensional surface deformation of Mt Mantap."
A first look at #NorthKorea's Punggye-ri Nuclear Test Site–multiple landslides visible in initial post-test imageryhttps://t.co/GpszJ6Gdnm

— 38 North (@38NorthNK) September 5, 2017
The conclusion drawn by this team is that most likely, on September 3rd, 2017 the mountain violently shook when a nuclear device was detonated by the government of North Korea beneath it. They concluded that it formed a massive cavity probably around the size of a football stadium inside the mountain, literally vaporizing the rock around the blast region.
A 5.2 magnitude earthquake occurred just after the detonation, and the mountain was raised up, the researchers concluded.
After just a couple minutes, another cavity collapsed nearby which is thought to have produced a second, smaller earthquake. Then, the rock proceeded to compact and tighten up, causing the mountain to sink a bit into the Earth.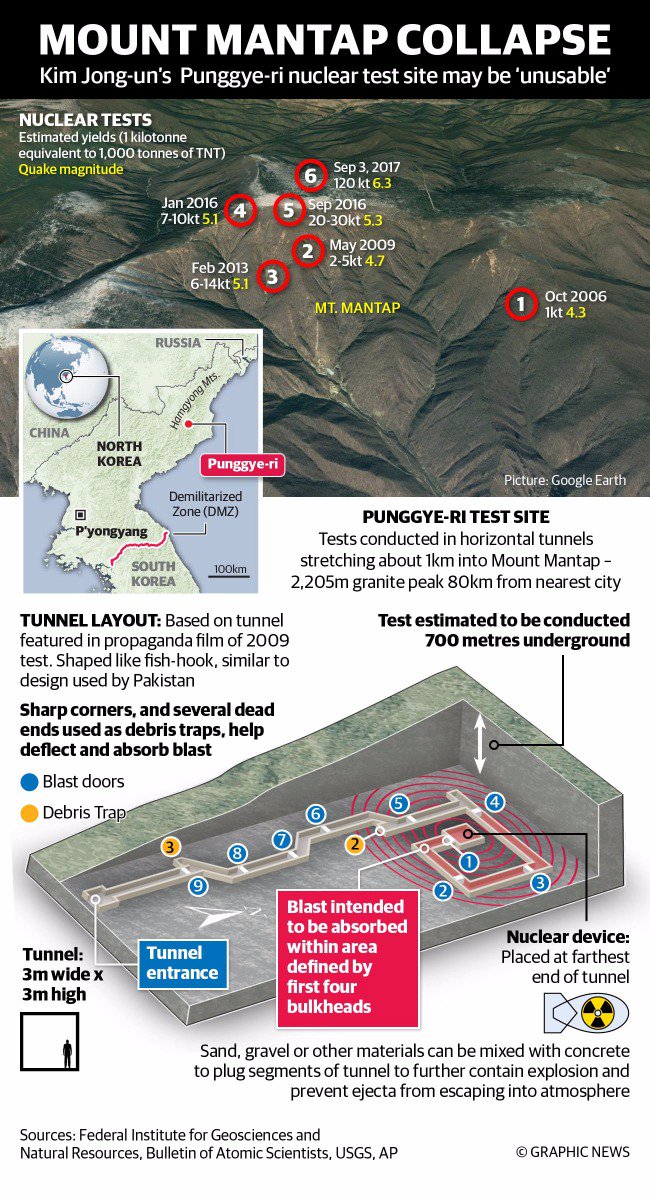 It was demonstrated by these researchers that this technology can provide details about the nuclear tests going on in the world. Of course this is one sided, because if the technology is as they say it is, and it is centered in countries like Germany and the United States, it will certainly be utilized to observe the activities of countries like North Korea or Iran and their own quiet tests will go unnoticed by it.
If this data is too difficult for any ordinary person, researcher, or a court of law to sift through and confirm to be accurate and mean what people claim it means, then this gap of logic could cause SAR technology to be utilized for faking scenarios against enemy countries of the US and NATO.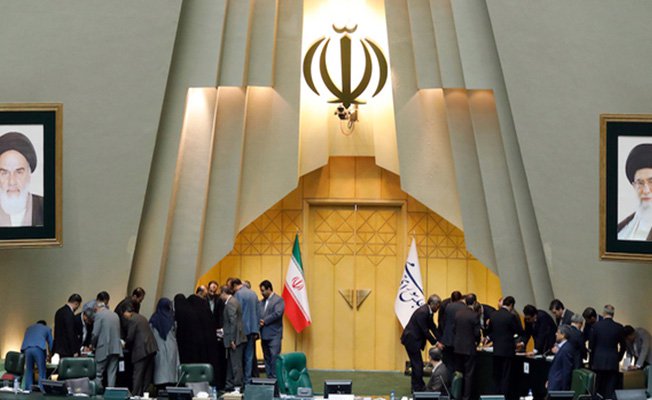 They could use this to create fraudulent accusations of nuclear weapons tests by countries like Iran. If you're familiar with certain geopolitical facts, you may see that as a realistic future scenario.
(Image credit: azaniapost, itv, theworldmountain)