This Is What A Nuclear Explosion Did To A Mountain In North Korea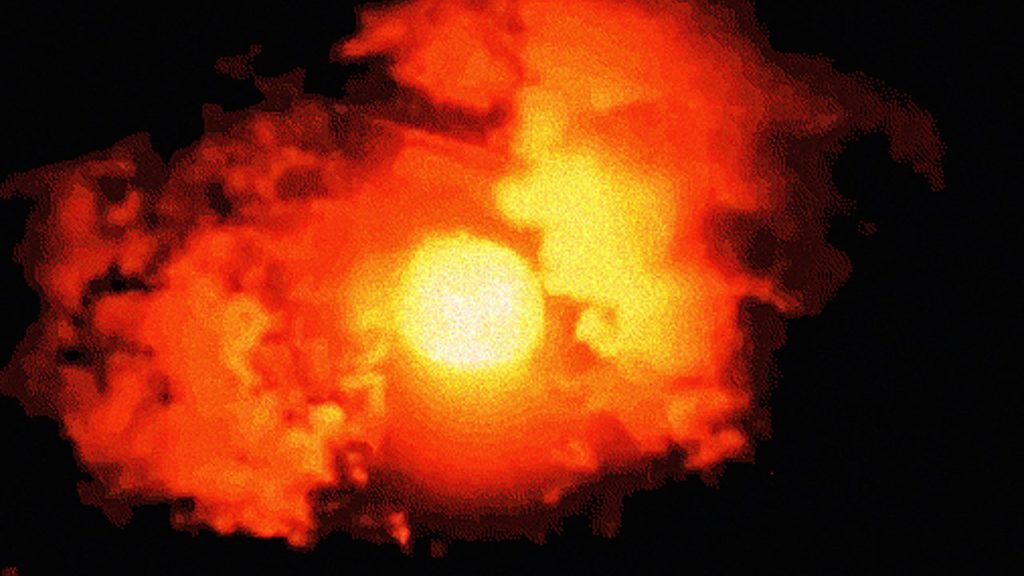 Beneath Mount Mantap, a feature of the northern part of the Korean Peninsula, the government of North Korea allegedly conducted their largest ever nuclear test underground. As a consequence, the mountain appears to have actually collapsed a certain amount.
The geological changes to the region were observed by geologists from California and South Korea, who reported in Science that the very surface of Mount Mantap was forced outwards by about 11.5 feet, or 2.5 meters at the moment of the explosions.
After that, the mountain sank into the Earth about 1.6 feet, or half a meter. To put it in perspective, the intensity of this atomic bomb was around the intensity of between 120 and 300 kilotons of TNT. The bomb dropped by the United States on Hiroshima during World War 2 was equivalent to 15 kilotons.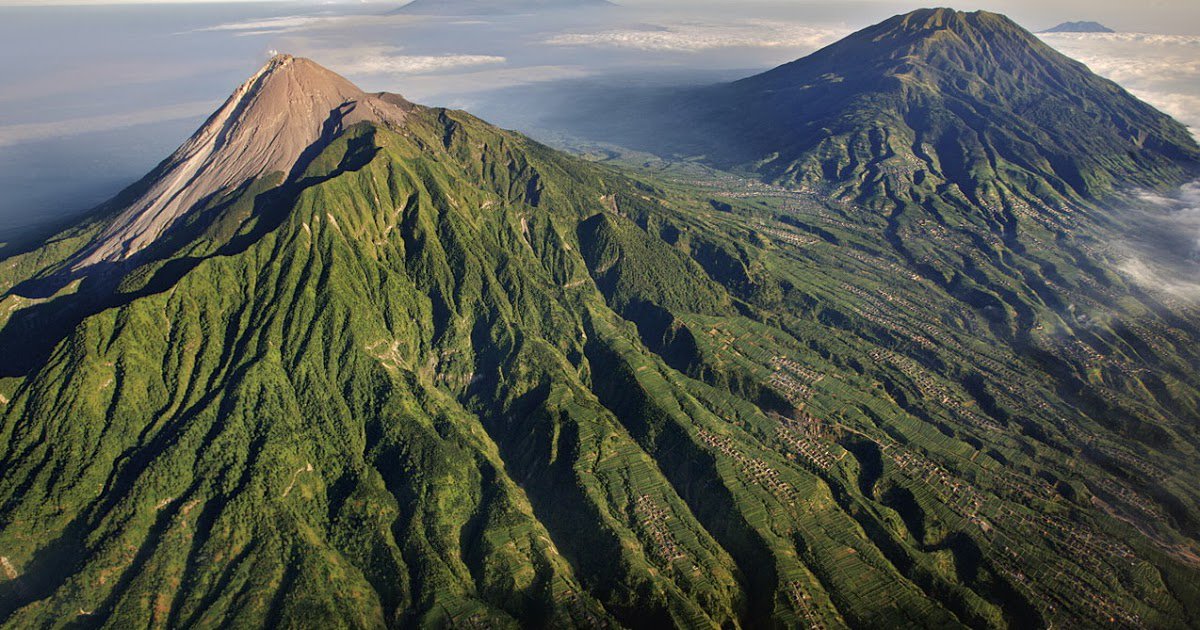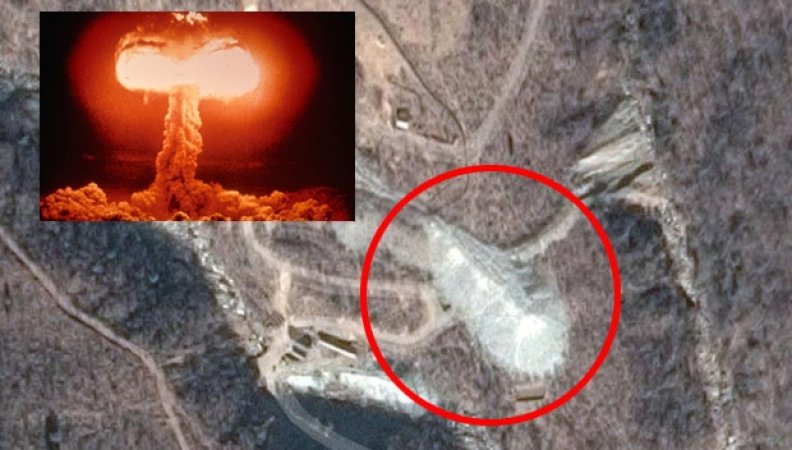 This Korean mountain is 7,220 feet (2,200) meters tall, and this nuclear device is estimated to have been set off directly under the mountain's summit, at a depth of about 1,300 feet (400-660 meters).
About 8.5 minutes after the device was detonated, it was easily observed that seismic activity characteristic of such a test occurred.
Lead author of the research, Teng Wang of the Earth Observatory of Singapore at Nanyang Technological University said "This is the first time the complete three-dimensional surface displacements associated with an underground nuclear test were imaged and presented to the public."
A certain type of technology that has yet to become commonplace was actually utilized to detect and report these details. This might mean that independent researchers should more closely examine the alleged proofs of such studies, especially considering the geopolitical and strategic ends to such reports. No government in the world ceases to try and manipulate public perception of its enemy: however, this research seems pretty verifiable and to the point.
The technology used to take some of these measurements is known as SAR, or Synthetic Aperture Radar. The team that performed this study combined research from both the Synthetic Aperture Radar and seismic data.
Germany's TerraSar-X and Japan's ALOS-2 equipped with SAR were utilized to create before and after satellite data. If this SAR relies on the data of satellites, there may be a dead end in people's ability to first hand confirm and reason through the details of this.
A UC Berkeley professor of Earth and planetary science co-authored the paper, Roland Bürgmann of California. He said "As opposed to standard optical imaging satellite imagery, SAR can be used to measure earth deformation day and night and under all weather conditions. By precisely tracking the image pixel offsets in multiple directions, we were able to measure the full three-dimensional surface deformation of Mt Mantap."
A first look at #NorthKorea's Punggye-ri Nuclear Test Site–multiple landslides visible in initial post-test imageryhttps://t.co/GpszJ6Gdnm

— 38 North (@38NorthNK) September 5, 2017
The conclusion drawn by this team is that most likely, on September 3rd, 2017 the mountain violently shook when a nuclear device was detonated by the government of North Korea beneath it. They concluded that it formed a massive cavity probably around the size of a football stadium inside the mountain, literally vaporizing the rock around the blast region.
A 5.2 magnitude earthquake occurred just after the detonation, and the mountain was raised up, the researchers concluded.
After just a couple minutes, another cavity collapsed nearby which is thought to have produced a second, smaller earthquake. Then, the rock proceeded to compact and tighten up, causing the mountain to sink a bit into the Earth.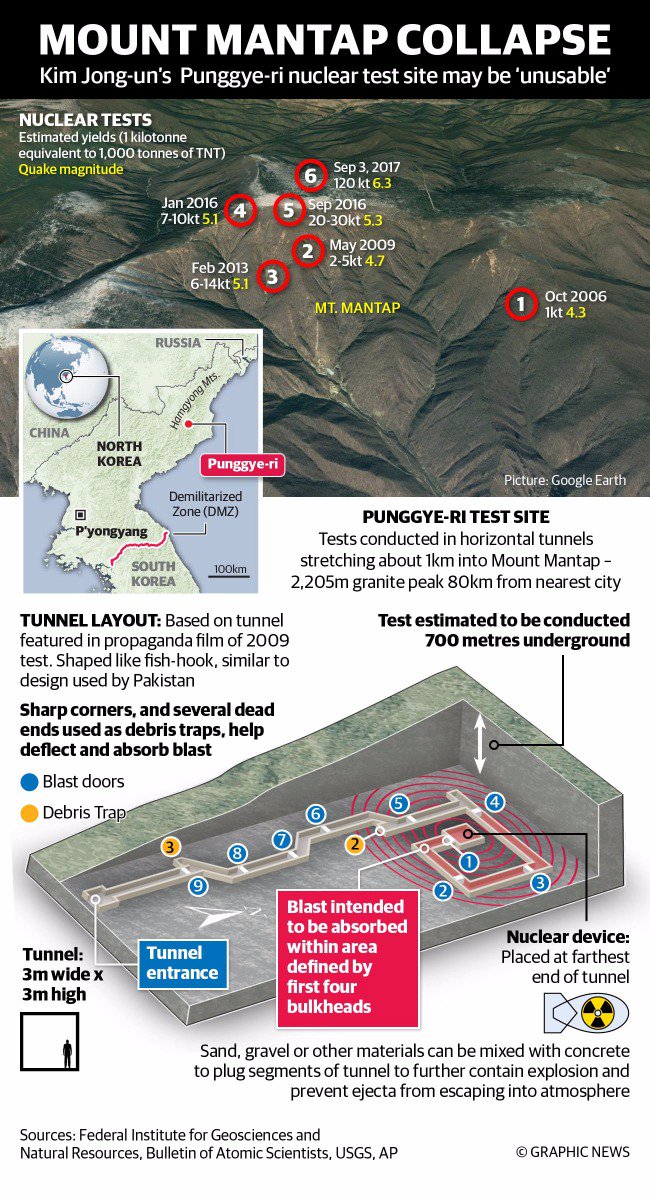 It was demonstrated by these researchers that this technology can provide details about the nuclear tests going on in the world. Of course this is one sided, because if the technology is as they say it is, and it is centered in countries like Germany and the United States, it will certainly be utilized to observe the activities of countries like North Korea or Iran and their own quiet tests will go unnoticed by it.
If this data is too difficult for any ordinary person, researcher, or a court of law to sift through and confirm to be accurate and mean what people claim it means, then this gap of logic could cause SAR technology to be utilized for faking scenarios against enemy countries of the US and NATO.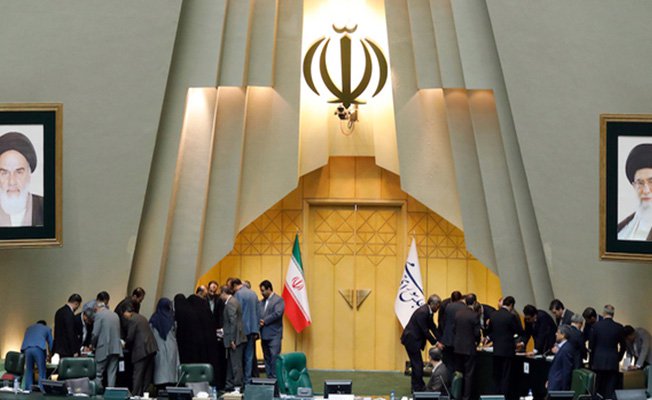 They could use this to create fraudulent accusations of nuclear weapons tests by countries like Iran. If you're familiar with certain geopolitical facts, you may see that as a realistic future scenario.
(Image credit: azaniapost, itv, theworldmountain)
How Los Angeles Is Helping Lead the Fight Against Climate Change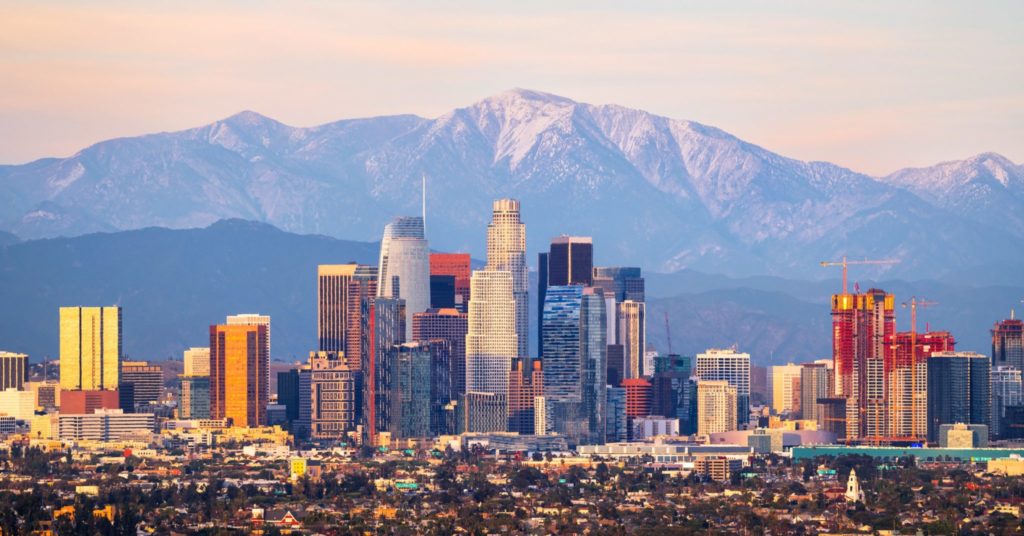 Los Angeles doesn't have a great environmental reputation. It's the car capital of the United States. It's famous for its curtains of smog, and for stealing a bunch of water once.
But the city is in the midst of a metamorphosis. With fewer, yet stronger storms on the horizon, it's begun an ambitious plan to cut its reliance on imported water in half by 2025. And it's emerging as a leader in the frantic international quest to curb emissions—in 2016 alone, it slashed emissions by 11 percent, the equivalent of taking more than 700,000 cars off the road.
This week, Los Angeles mayor Eric Garcetti joined other leaders, along with activists and business leaders, at the Global Climate Action Summit in San Francisco. The mission? Stop climate change before it destroys the planet, and our species along with it. Garcetti sat down with WIRED for two interviews, which we have combined and condensed, to talk about how to turn LA into a greentech testbed, why cities have to compete in order to save the world, and what the city can learn from its infamous water wars.
Matt Simon: In what way are cities uniquely positioned to be leaders on climate change?
Eric Garcetti: There's never been more people living in cities, and many of them control directly the most important national assets, like ports and airports and utilities. We have a culture of trying new things, whereas in Washington and other national capitals it's like, Oh make sure it's perfect before it comes to us and then we'll scale it up. Cities are those laboratories of democracy that states used to be. In a city like LA, we're trying to get to this idea of a city as a platform.
MS: So what is LA doing about emissions? It's known as a place of cars, of course, is that part of it? Is it renewable energy?
EG: In Los Angeles, we can't afford not to do all of the above, from energy generation to our building codes to transportation including personal transportation, our mass transit, and our goods movement from the port and our logistical network. We're the number one solar city in America—we've made a pledge to go to 100 percent renewable power, we're reducing our water imports, which consumes a lot of energy. We're cleaning up the port of LA, which is now the greenest port in the world, and made a pledge to go to zero emissions by 2035.
In 2016, the last year we measured, we were down 11 percent, which is the equivalent of 737,000 cars off the road. And by the way, that same year unemployment went down 14 percent. So this whole myth that you can't do that and expand the economy, we're laying to rest, I hope.
MS: People throw their arms up about that—you can't do renewable energy, it'll kill jobs.
EG: We generated 30,000 new green jobs since I've been mayor, so in five years. To put that in perspective, there's 50,000 coal jobs left in America. So this town that's just 1 percent, roughly, of the US population has created the equivalent of 60 percent of the remaining coal jobs left in America. Appalachia should be doing that, areas that have been hard hit by a recession and not recovered. These are generally good middle class jobs too, not just minimum wage.
MS: There's this interesting dynamic between cities working on this problem that is at once competitive, but also collaborative.
EG: When Shenzhen says, I've got 100 percent already of our bus fleet electrified and all of our taxis, that's good competition for LA to try to catch. And it's collaborative in the sense that when people back in LA say there's no way we can electrify our buses by 2030, I can point to the fact that Shenzhen in China just did it and it took them two and a half, three years. It begins to change people's attitudes.
MS: How much are you enlisting the populace in this? Is it about changing behavior on a wide scale?
EG: It's everything from 25,000 car chargers by 2025, to the work that we're doing to make sure people reduce their water consumption, because we have to use a lot of electricity to bring that water to them. Recycling is now 75 percent. The goal for all megacities is to get to 70 percent, we're already at 75 percent. And that's human behavior of sorting, recycling and demanding. So the most important work is actually in-house, in your own place of work, in your own habits. And then secondarily in what you demand from your elected representatives.
MS: You mentioned water, and I think this is a really key component, especially for LA.
EG: We need to build cities that can survive what is happening, and what will continue to happen even if we can reverse this. Which is there will still be decades of hotter days, extreme weather, and social and health disruptions.
William Mulholland, the great engineer who built out our water system, as told in Chinatown and other movies—I say this is kind of our second Mulholland moment to reengineer a system that instead of stealing other people's water, we'll recycle, reuse, reduce our water consumption. The fact that my residents stepped up and reduced, in a year, 20 percent of their water use shows we can absolutely do this without feeling it.
MS: Say a city is looking to get into this sort of thing, to clean themselves up, what one piece of advice would you give them?
EG: I'd say go big and be personal. Stretch farther than you think you can reach. And boil it down in human terms. Don't talk about tons of carbon or millions of vehicles. Talk about people's health and sickness and firefighters who are dying on the line with historic fires caused by drought. This isn't about environmentalists who are hobbyists in a little peripheral policy area. This is about everybody's health and their lives. People are dying and those who aren't dying are all suffering under the weight of what's happening.
A Group Of 500+ Scientists Publishes Why They Reject Darwin's Theory of Evolution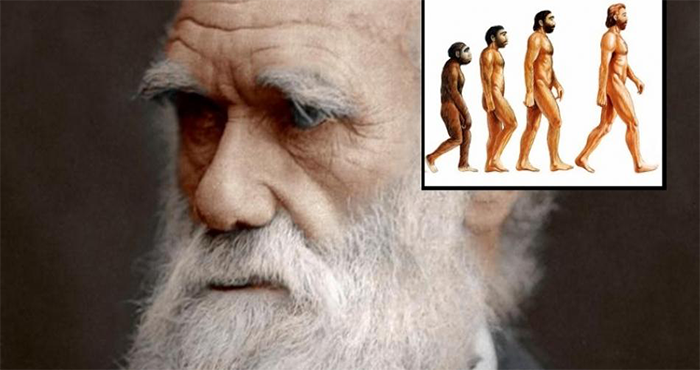 Think about the theory of evolution. It's widely accepted as fact among the scientific community and even the public. It is taught as so in schools all around the world. However, over 500 scientists have stated that they completely reject the theory of evolution altogether.
Professor Colin Reeves is one of these scientists, who says:
"Darwinism was an interesting idea in the 19th century, when hand-waving explanations gave a plausible, if not properly scientific, framework into which we could fit biological facts. However, what we have learned science the days of Darwin throws doubt on natural selection's ability to create complex biological systems – and we still have little more than hand-waving as an argument in its favour."
These scientists all came together for a few years to create an "A Scientific Dissent From Darwinism." A website dedicated to talking about the flaws of Darwinism.
Multiple Theories Should Be Discussed
This battle, so to speak, is still ongoing today, with new information emerging all the time. The topic of Darwinism is very controversial. This group won't be the first scientists to go against the theory, and many before have been ousted for doing so.
The theory of evolution is something that is pushed extremely hard on the population and in the scientific world, which may be one of the reasons why this group of scientists is voicing their concerns. There are multiple theories that have substance and should be discussed just as much.
Complex Building Blocks More Than Just Coincidence
One such example comes from Francis Nick, who is a Nobel prize winner who was the co-discoverer of the DNA Double Helix. Crick believes that such complex building blocks to life, such as DNA, has to be more than just coincidence and random mutations. Crick is one of many scientists who believed that there was something more going on, possibly a superior intelligent being or beings.
Video 1:
The Origin Of Life
On top of all this, it is very unhealthy for any community to have people scared to question things, which is also the very nature of being a scientist after all. It seems as though human intuition is leading more and more towards something more, and many of the greatest scientific minds agree.
There are many questions to be had, and maybe one day we will discover the origin of life. Until then, we can just hope that scientists can be allowed to question current theories and formulate new ones without ridiculous consequences.
What is Darwin's Theory of Evolution?

'Rumbles and a Boom' as 3.1M Earthquake Rattles Western Nova Scotia
It's strange how some earthquakes, even though small in magnitude create rumbling sounds and booms!
via The Weather Network:
A 3.1 magnitude earthquake shook parts of western Nova Scotia on Saturday morning.
Earthquakes Canada reports that the quake occurred just off the coast in the area of Mavillette, N.S., near Meteghan, at 10:32 a.m.
Tina Helprin, who lives in Saulnierville Station, said she was sitting in her rocking chair in the kitchen when the quake happened.
"All of a sudden in the distance we heard like a rumble, like if it was going to be thunder and it rolled for like two or three seconds and then there was a loud boom and then it rolled again. It finished with another rumble of about two or three seconds," she said.
Helprin said the entire house shook and her border collie, Cree, ran up to her, "petrified."
"I just looked at my husband with big eyes and he looked at me right away…. I said, 'That was not thunder.' And he said, 'Nope, it sure wasn't,'" she said.
Felt From Digby To Yarmouth
Earthquakes Canada seismologist Michal Kolaj said the agency had received about 60 reports from residents between Digby and Yarmouth by Sunday morning.
"This earthquake isn't terribly unusual for the region," Kolaj said, adding that quakes are felt in the area every couple of years.
In 2015, a 3.6 magnitude tremor shook the area about 60 kilometres southwest of Digby on Canada Day. In 2016, a 3.0 magnitude quake was centred about 19 kilometres north of Yarmouth.
More recently, according to Earthquakes Canada, a 3.3 magnitude quake occurred 332 kilometres off Louisbourg on Sept. 16, and a 2.5 magnitude quake happened 17 kilometres west of Hammonds Plains on Sept. 5. Those two earthquakes were not felt by residents, the agency says.
Kolaj said there were no reports of damage from the quake on Saturday morning, and none would be expected, given the magnitude.
The seismologist encouraged residents to report their experience of the earthquake to help researchers understand how quakes of different magnitudes are felt.