Next electric cars might take just one minute to charge
A new battery from Fisker might change the way electric vehicles are charged. A patent filed by the company has revealed they have designed a new solid-state battery. Not only will this provide a single range of 804 kilometers but also it might take just one minute to charge the vehicle up.
Solid-State Batteries Are Better Source of Power Claim Fisker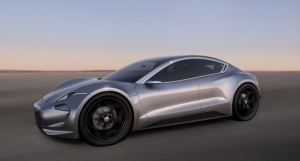 As the name suggests, solid-state batteries have solid electrodes along with solid electrolytes, with no liquid as found in other batteries. There has been a great deal of research into improving the life of lithium-ion batteries along with their performance.
These are batteries found in electric vehicles on the market today. Fisker has worked on solid-state batteries, and they claim it is a better source for power in electric vehicles. They filed for a patent for "flexible, superior energy density solid-state batteries."
The new battery might have a 3D solid electrode giving 2.5 the energy density of lithium-ion batteries on the market. When used inside an electric vehicle this means the vehicle would be able to run for around 804 kilometers or 500 miles, from just one charge. Another huge benefit to using the solid-state battery is that it may be possible to charge the vehicle in just one minute. Fisker also claimed that solid-state batteries are also a safer battery than the lithium-ion battery.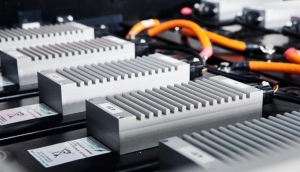 Fisker might incorporate solid-state electrodes in cells that are cylindrical but with an output of voltage that is higher than seen in batteries of today. If so, it would allow them to use the machinery and tooling that is already in existence to develop the battery pack, saving on costs. The electric car manufacturer said they would be able to "cut down the cost to just one-third of the projected cost of the lithium-ion battery in 2020 thanks to advancements they have made in manufacturing and costs".
Fisker Claims to Have Addressed Hurdles of Solid State Batteries
Fisker went on to say, "This breakthrough marks the beginning of a new era in solid-state materials and manufacturing technologies."
Fabio Albano the VP of Fisker battery systems said:
"We are addressing all of the hurdles that solid-state batteries have encountered on the path to commercialization, such as performance in cold temperatures; the use of low-cost scalable manufacturing methods; along with the ability to form bulk solid-state electrodes with significant thickness along with high active material loadings. We are excited to build on this foundation, to move the needle in energy storage."
Solid-State Batteries Could Arrive in Electric Vehicles in 2023
While some people have wondered about the claims of Fisker, it does look like they are solid. A team of scientists at Fisker claims to have been working alongside Sakti3, the solid-state battery start-up according to futurism.com. Even more startling is that the release of the solid-state electrode technology may be in electric vehicles as early as 2023.
Of course, this is not the first time we have heard about solid-state batteries to power electric vehicles. Up to now most of what we have heard has not resulted in the batteries used in the commercial aspect. Samsung along with the Massachusetts Institute of Technology revealed they were working on something similar in 2015.
This may have gone under, as there has not been any news since they made that announcement. Another team, which included John Goodenough, the man who actually worked on the development of lithium-ion batteries, also revealed they were developing a solid-state battery.
If the claims of Fisker do come true, we may see a new evolution of electric vehicles that can travel further than ever before on a single charge and which can be charged in around one minute.