They say Shakespeare reincarnated to be Anne Hathaway's husband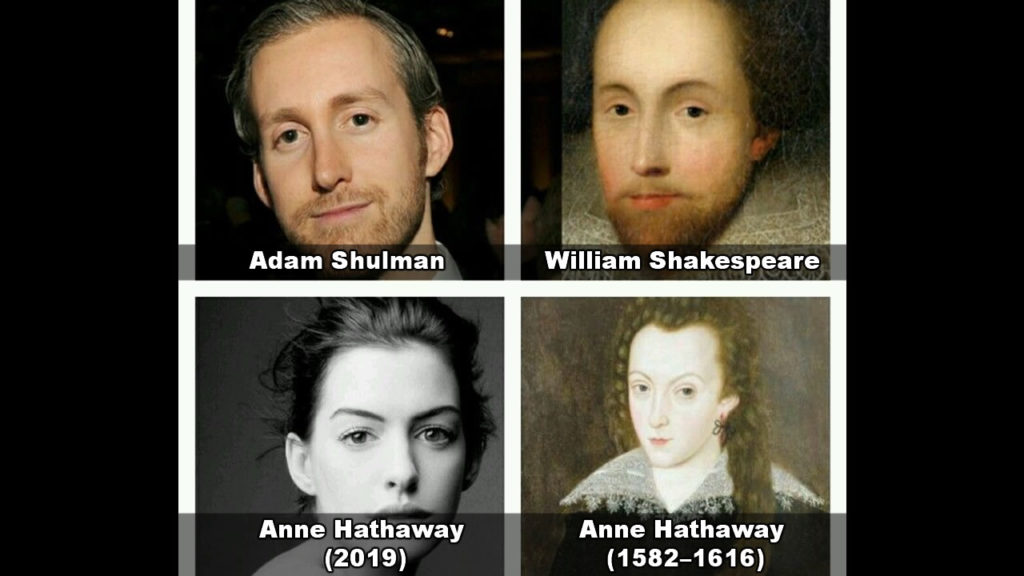 People are going crazy with a conspiracy theory about Anne Hathaway, her husband and Shakespeare.
People on the Internet think that the husband of actress Anne Hathaway, Adam Shulman, is a reincarnation of the late poet and playwright William Shakespeare.
At this point you have moved enough through this post to be thinking, This is the dumbest thing I've read.
People are really supporting the theory that today's couple are direct reincarnations of the couple that married in 1582 – and that since then they have "(returned) to each other."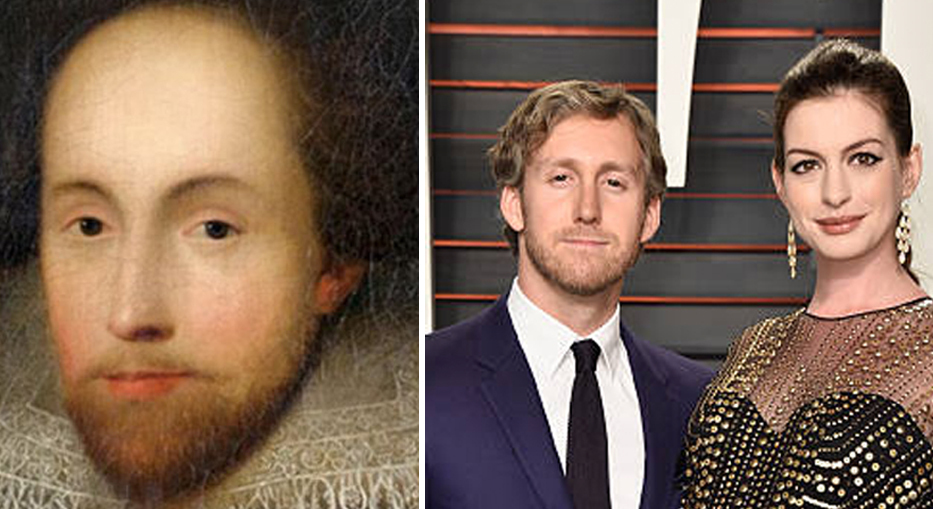 People are idealizing the conspiracy theory in its true Shakespearean form.
Like the idea that Shakespeare reached an agreement with his wife that she would be the most famous couple in their next life together.
Anne Hathaway may have been out of the network for a while, but she has returned – and since "Ocean's 8" hit theaters, it has become a great topic of conversation. But now fans are talking about her for a different reason, and it all has to do with William Shakespeare.
"There is talk of Anne Hathaway for her beauty, but the fact that her husband looks a lot like William Shakespeare and the name of William Shakespeare's wife was literally ANNE HATHAWAY …………"
Oddly enough, all this is true. Obviously there is no real photograph of Shakespeare, but the existing work of art that shows how he was is very similar to Hathaway's real husband, Adam Shulman. And as for Shakespeare's wife? In fact, her name was Anne Hathaway. Creepy, right?
Maybe not. According to an article published in 2008 in The Telegraph, Hathaway received the name of Shakespeare's wife, but the actress herself has not yet confirmed it, which does not explain why her husband looks so much like a poet.
And of course, many people have turned to Twitter to share how much their heads have blown because of this connection.
Do you believe in reincarnation? Anne Hathaway addresses the internet conspiracy theory that she and husband Adam Shulman are actually William Shakespeare and his wife (also Anne Hathaway) reincarnated! https://t.co/AHdXvv7HFt pic.twitter.com/LtjMPvehXY

— The View (@TheView) 10 May 2019
anne hathaway is being talked about for her beauty but what about the fact that her husband looks very similar to william shakespeare and william shakespeare's wife's name was literally ANNE HATHAWAY…… pic.twitter.com/UR0x4bnL8N

— 🍑 (@PEACHYBLACKG0RL) 1 July 2018
What about Hathaway and Shulman? Are they really time travelers, or is all this just a big coincidence? Either way, it's great that she and the legendary poet (and his wife) share these similarities.
A UFO is photographed in the Mars Gale Crater by the Rover Curiosity
The theory on the presence of artificial structures on Mars built by an intelligent alien race is not new. Over the years, innumerable photos of strange lights and other abnormal structures like pyramids and other buildings have attracted the attention of ufologists, according to whom buildings with complex architectures and other mysterious objects that seem to fly over the Martian surface would have been identified.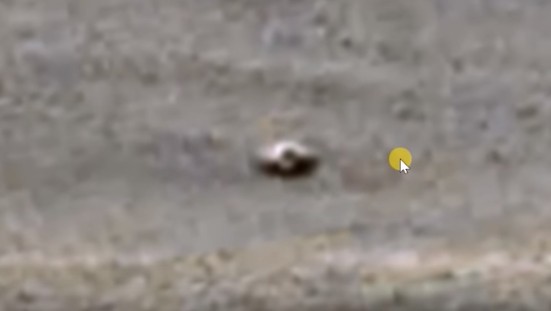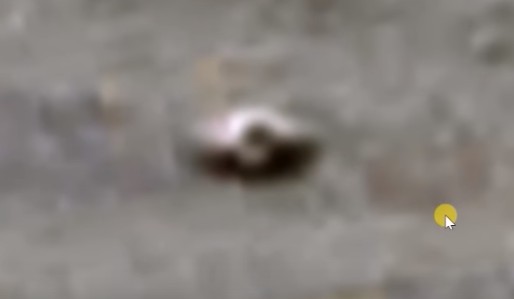 The video published on You Tube by Ufomania, shows a mysterious flying object (UFO), which seems to fly over the Martian surface. Is it perhaps an "alien drone or in any case a small reconnaissance aircraft"? Given the structure and shape of the mysterious aircraft, which appears to be discoidal, it looks like an alien probe that is observing the Rover Curiosity as it explores and documents the area of ​​the Crater Gale.
Also in the video a mysterious structure is also analyzed, a sort of building similar to a conical tower with a huge window. Ufomania, believes that it can be an alien base. For NASA, everything related to alien structures discovered on other planets must not be in the public domain.
There is photographic evidence that something was artificially built on Mars and other planets in the solar system. There are structures on the surface of the Red Planet found in countless images taken from space probes, such as MRO from NASA, which has been mapping Mars for a long time.
For conspiracy theorists, there is no doubt that on Mars and other planets in the solar system, hide ancient vestiges belonging to the ancient travelers of space, that is, a technologically advanced race (perhaps the Amunnaki?) that have colonized and built artificial structures that would have been difficult to detect.
General Steven Kwast (USAF): "Technology exists to Teleport Human Beings from Earth to any place"
Steven Lloyd Kwast is a retired United States Air Force lieutenant general who held a conference last month that seems to signal further that space will be the next major battlefield.
Steven Kwast's conference, which was held at the prestigious Hillsdale College, included comments that strongly suggest the possibility that the US military and its industry partners may have already developed next-generation technologies that have the potential to change drastically the aerospace field and human civilization, forever, as also reported by The Drive magazine in an extensive article on advanced space technology.
Between 11.55 – 12.10 minutes of the video you can see below, Kwast somehow bizarre claims that the United States currently has revolutionary technologies that could render current aerospace capabilities obsolete: " Technology is on engineering benches today. But most Americans and most members of Congress have not had time to really look into what is happening here. But I have had the benefit of 33 years of study and friendship with these scientists. This cutting-edge technology can be built today with a technological system that is not very evolutionary, suitable for transporting (or rather teleporting – DNA) any human being from anywhere on planet Earth, to any other place in less than an hour. "So, General Kwast, in his speech at Hillsdale College, clearly stated that STARGATE technology really exists.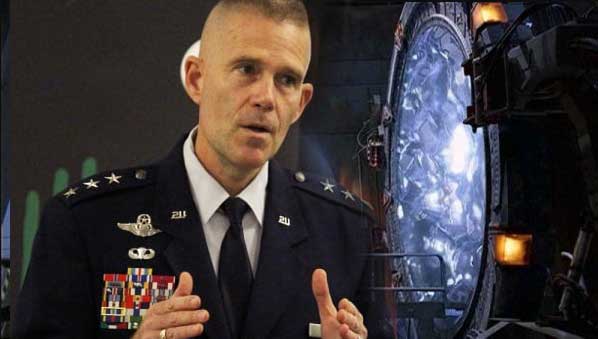 Dr. Dan Burisch, a former employee of the secret military forces of the United States, who also worked directly under the orders of the "Majestic 12" talks about these technologies. One of his most important statements relates to  "Stargate" or dimensional portals. They are devices made also on Earth, but with technology of extraterrestrial origin. According to Dr. Burisch, information on how to build the Stargates is in the Sumerian tables that were used to communicating with other extra-planetary civilizations.
Through this Stargate technology, any human being can access a wormhole and teleport from the Earth to anywhere else, even in space, on the Moon or on Mars. Dan describes a Stargate that is in Area 51 telling that next to this huge apparatus, there was a platform that allowed the object to be thrown inside the wormhole to travel to other stars, transporting people or materials from one place to another, instantly.
The dinosaurs probably looked very different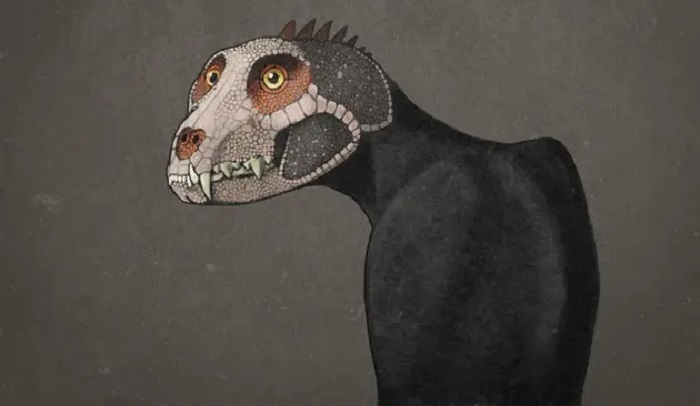 For many years, many artists and films have "recreated" dinosaurs based on their discovered skeletons.
Very little is known about dinosaurs. In particular, there is no practical information on what kind of skin they actually had, whether fully or partially covered with feathers, flakes or fur, what color they were.
In addition, based on fragmented skeletal bone findings, it is very difficult to understand how these animals actually moved and what was the percentage of their body fat.
Therefore, over the past decades, there have been cases where the tail parts are confused with the horns of the head. And a dinosaur, moving mainly on two hind legs, was described as walking on four limbs, etc.
The pictures below are examples of reconstructions of the appearance of the Megalosaurus, from an earlier to a later stage.
Because of all this, Turkish paleo-artist Cevdet Mehmet Kosemen decides to fantasize about "what will the look of modern animals look like if they are recreated mainly by their skeletons, as the dinosaur images are recreated".
The drawings turn out to be quite daunting, and according to one commenter – "nightmarish".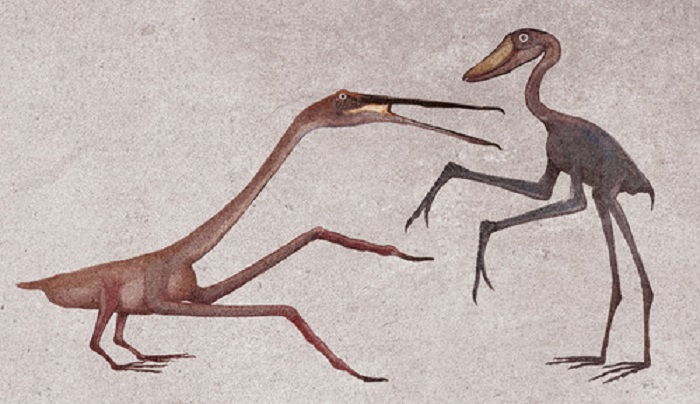 According to Kosemen, contemporary reconstructions of dinosaur appearance, especially in Hollywood films, are created by skeletons being simply "lined" with skin, without taking into account subcutaneous muscles, fat and other soft tissues.
For the first time, Kosemen's idea of ​​doing something similar came to light when he saw an X-ray of a crocodile on which his skeleton was clearly visible. In fact, this crocodile was quite large, but if it had been designed exactly according to the skeleton, it would have been a completely different reptile.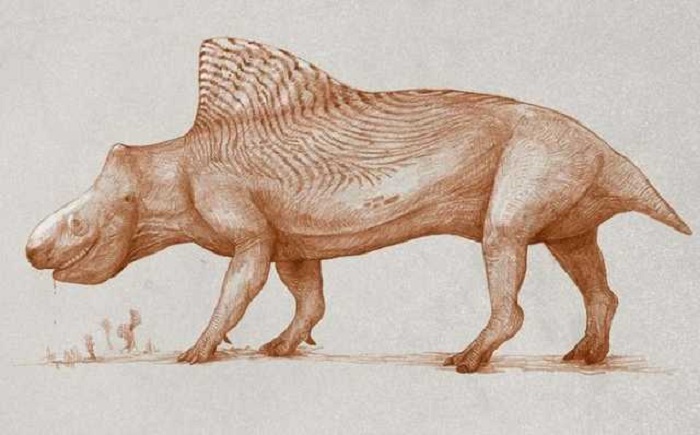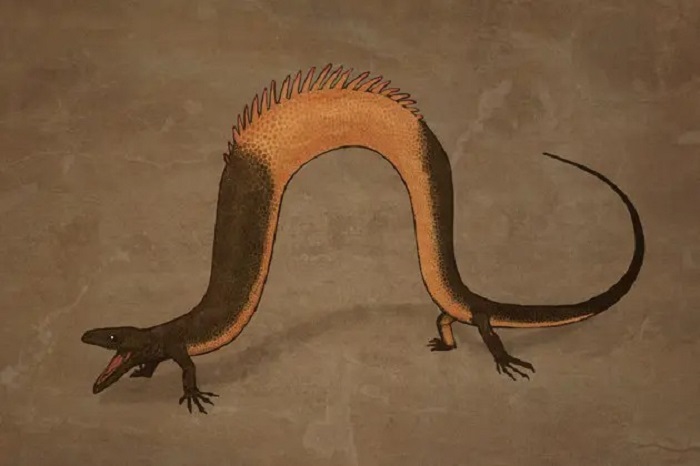 Kosemen believes that bare teeth in the jaws of dinosaurs are the most common mistake of artists. In many predatory reptiles, the teeth are mostly covered and rarely seen.