These Scary Things in Space Will Haunt Your Dreams
Featured Image: The hand might look like an X-ray from the doctor's office, but it is actually a cloud of material ejected from a star that exploded. NASA's NuSTAR spacecraft has imaged the structure in high-energy X-rays for the first time, shown in blue. Lower-energy X-ray light previously detected by NASA's Chandra X-ray Observatory is shown in green and red.(Image: © NASA/JPL-Caltech/McGill)
Ghost Hand of God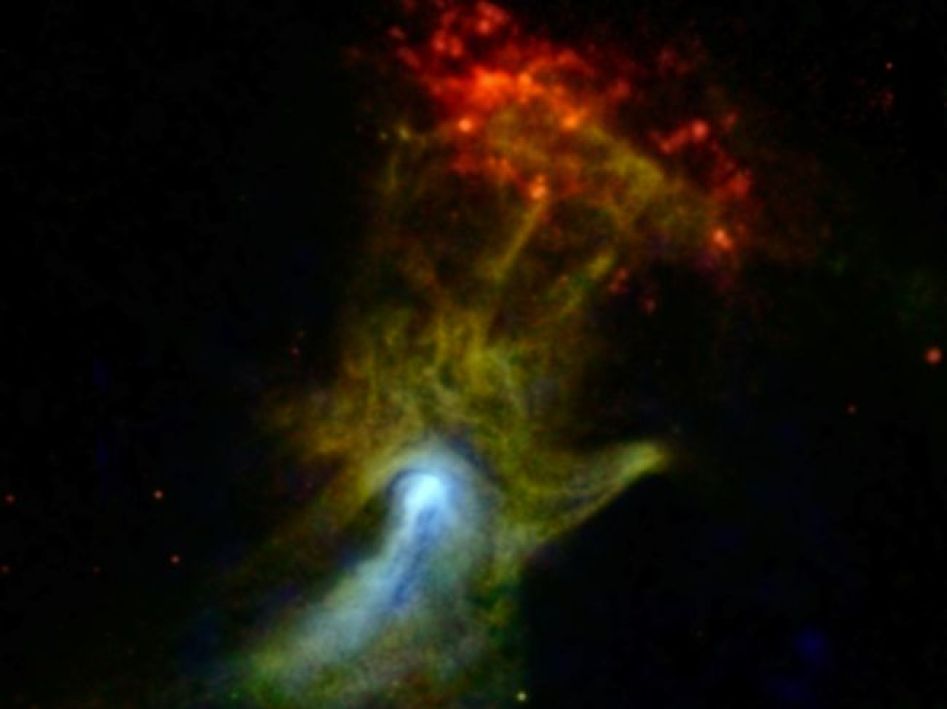 Witches, ghosts and ghouls don't just haunt the Earth on Halloween night — such spooky figures exist throughout the universe, too. Here are some of the most spine-chilling space photos to scare your pants off this Halloween. HERE: This glowing, green zombie-like hand reaches through the depths of space to grab a bright-red cloud of light. Is this a giant space zombie grabbing some dinner? Not quite — NASA calls this nebula the "Hand of God." It is actually a pulsar wind nebula, produced by the dense remnant of a star that exploded in a supernova.
Screaming Skull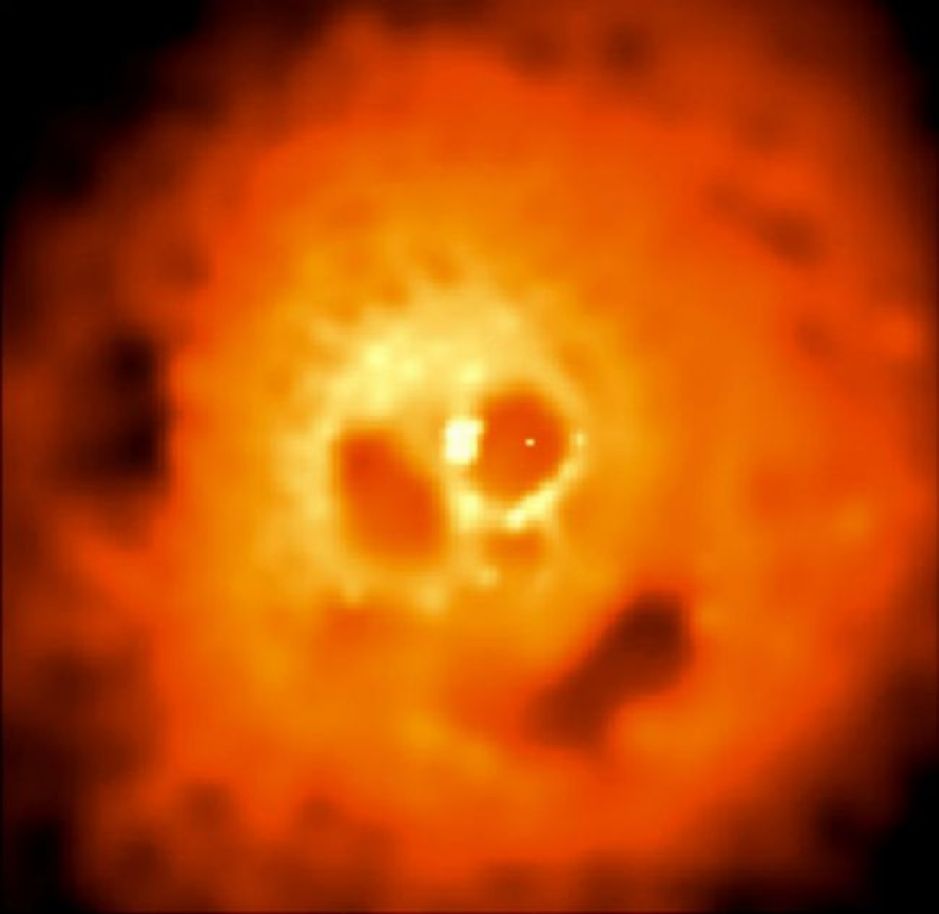 Yikes! This ghastly face in space appears to be screaming while suffering through a miserable, fiery death. But no real skulls were harmed in the making of this photo. It's actually an X-ray image of cluster of galaxies known as the Perseus Cluster.
Space Ghosts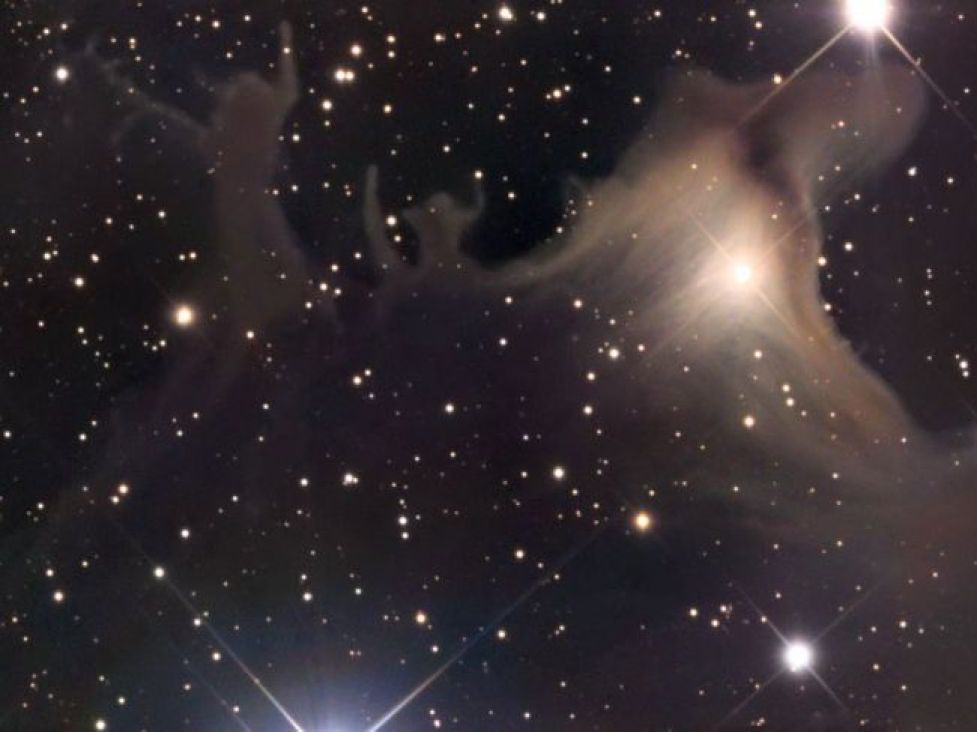 Ghastly figures appear to be fighting to escape from this cloud of interstellar gas and dust called SH2-136. The illuminated dark nebula is about 1,200 light-years away, towards the constellation Cepheus.
Halloween Skull in Space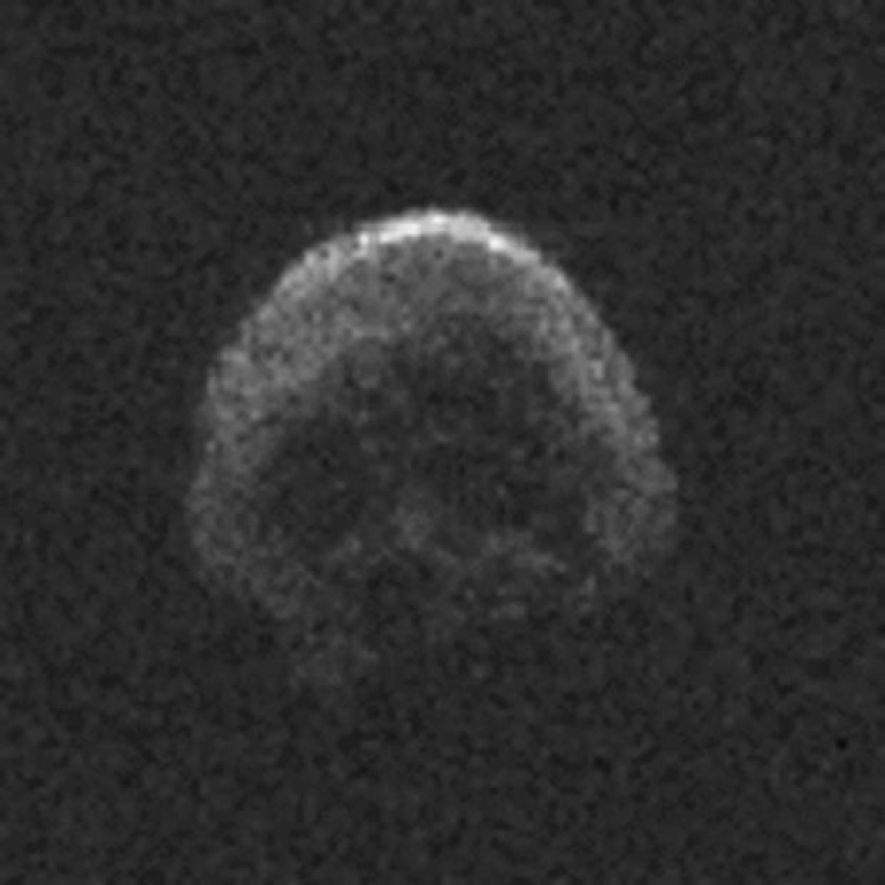 How did this skull wind up in space? A radar image of asteroid 2015 TB145, which NASA says is likely a dead comet, was captured using the Arecibo Observatory in Puerto Rico on Oct. 30, 2015. The skull-shaped asteroid flew by Earth last Halloween (Oct. 31).
Zombie Pac-Man Nebula
An ominous-looking nebula named NGC 246 lurks in the constellation Cetus about 1,600 light-years away from Earth. It is nicknamed the "Skull Nebula," but some astronomers call it the "Pac-Man Nebula." It appears to be taking a bite out of space.
Witch Head Nebula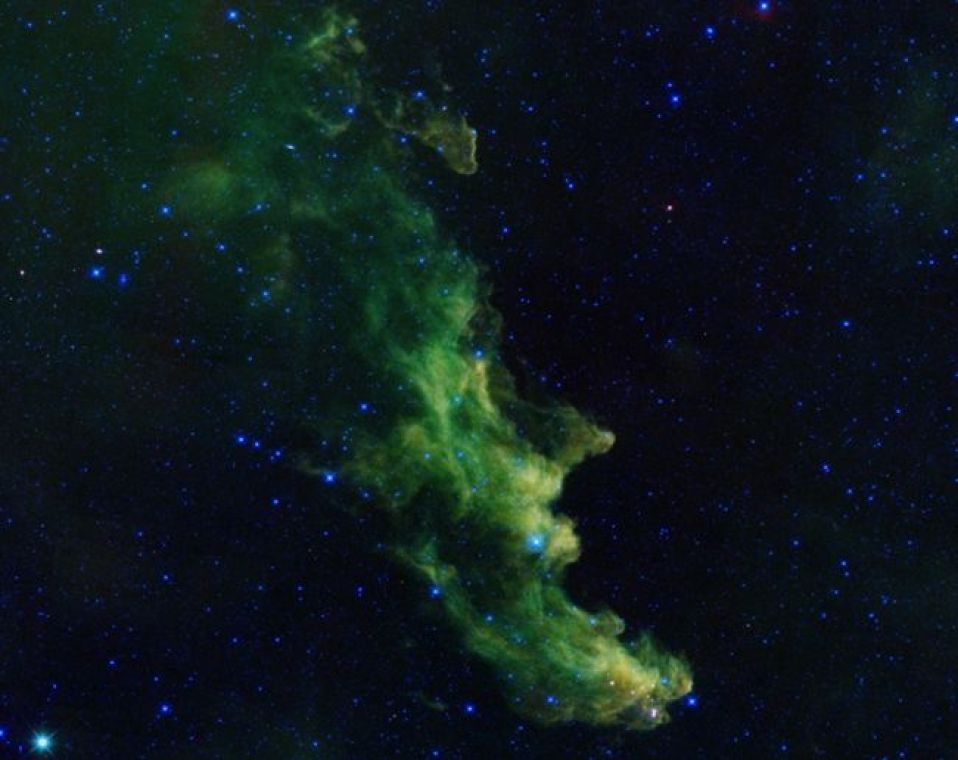 A witch appears to be cackling out into space in this eerie image from NASA's Wide-Field Infrared Survey Explorer, or WISE. The infrared portrait shows the Witch Head nebula, named after its resemblance to the profile of a wicked witch.
Eye of Sauron is Watching You
This evil eye-shaped nebula, formally named Fomalhaut, strikes an eerie resemblance to the fearful Eye of Sauron from the Lord of the Rings series. In the books, Tolkien described the eye as being "rimmed with fire… watchful and intent, and the black slit of its pupil opened up on a pit, a window into nothing."
The Face on Mars
Though we have yet to find any aliens on Mars, NASA did discover this creepy human face on the Red Planet. The original "Face on Mars" image was taken by NASA's Viking 1 orbiter, in grey scale, on July, 25 1976. NASA assures that the face is simply a peculiar pile of rocks — but that doesn't make it any less spooky!
Ghost Head Nebula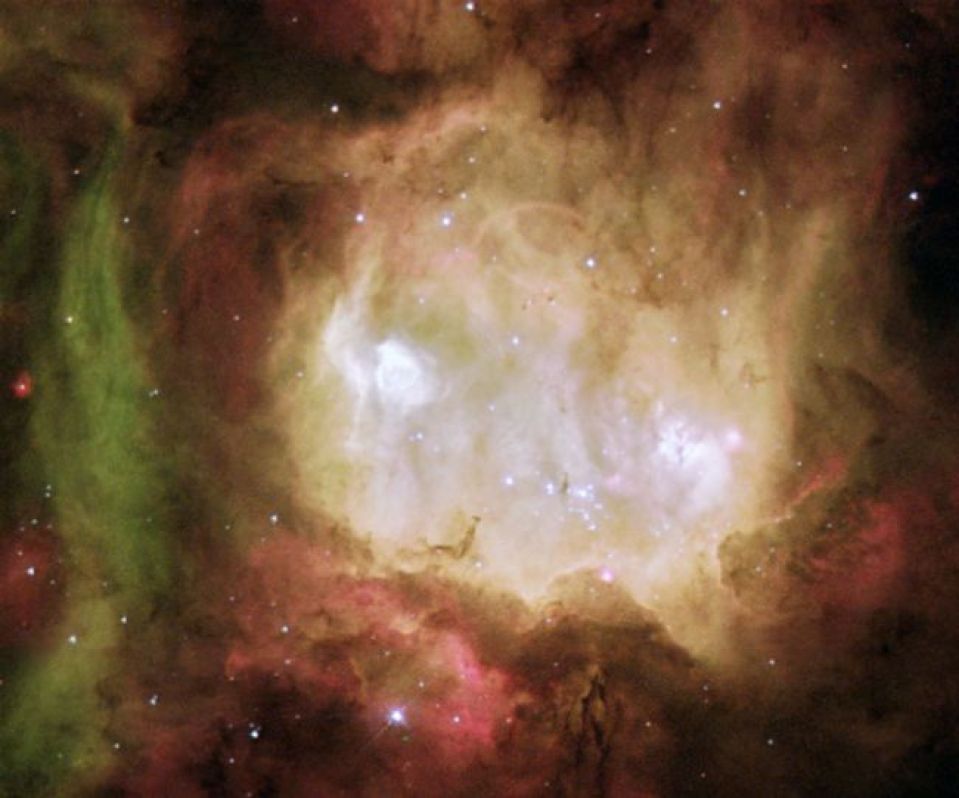 The Ghost Head Nebula's two flaming-hot eyes peer at us all the way from the Magellanic cloud, located about 170,000 light-years away from Earth. Its glowing eyes are star-forming regions with hot blobs of hydrogen and oxygen.
Black Widow Nebula
This giant, red space spider is the biggest black widow we've ever seen! But don't worry — it won't bite. It's actually just a nebula, or a cloud of interstellar gas and dust.
Zombie Star Explodes Back to Life
This zombie star named Tycho was once a white dwarf, or the remnants of an exploding supernova. The dead star gobbled up too much mass from another nearby star and exploded again in what's called a Type Ia supernova.
Source www.space.com
Unknown carbon form found in Chelyabinsk meteorite
Scientists have discovered an unknown form of carbon on Earth in fragments of a meteorite that fell in the Chelyabinsk region in 2013, said Sergei Zamozdra, assistant professor of theoretical physics at the Chelyabinsk State University.
He said that the dean of the Faculty of Physics Sergey Taskaev (now the rector of the university. – Ed.), while studying samples of meteorite dust, noticed something amazing.
"At first he thought it was a diamond, because there were six faces. Later in Germany, this crystal was pulled out using micro-tweezers and when X-rayed – it turned out to be not a diamond, but a carbon crystal. We measured the position of atoms, the planes of interatomic, then Korean specialists on a computer calculated that, indeed, such an arrangement of atoms is possible, "he explained.
According to the scientist, carbon can have many modifications. However, such carbon has not yet been found on Earth, and experts will have to figure out how it came about, calculating different options.
"One option is that it arose in space conditions, because we are talking about a process of billions of years. Another is directly during a flight in the Earth's atmosphere," the scientist believes.
According to the press service of Chelyabinsk State University, the study of meteorite fragments was carried out by Sergey Taskaev together with colleagues from the Technical University of Darmstadt (Germany) and the National University of Kengpuk (Republic of Korea).
In the Chelyabinsk region on February 15, 2013, thousands of people watched a very bright object in the sky. In the first minutes, the expansion and twisting of its smoky plume was visible, followed by an air wave strike, similar to the sound of a strong explosion.
Fragments of the meteorite were found in the vicinity of Chebarkul, but the largest – more than 600 kilograms – was raised from the lake of the same name. Now it is stored in Chelyabinsk in the South Ural State Historical Museum under a special dome in the exhibition hall, where everyone can see it.
Planets that are deliberately hidden from humans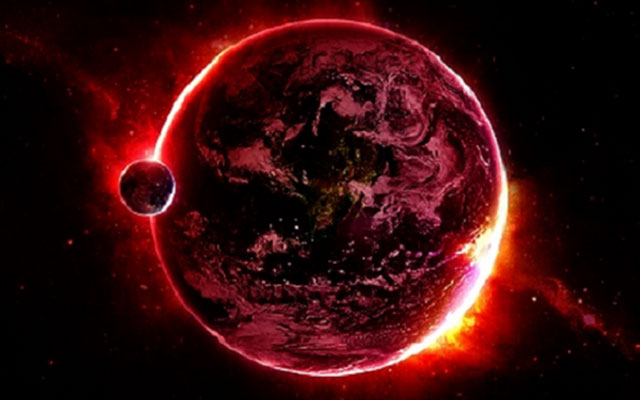 It is hard to believe that during the 13 billion years of the existence of the Universe in space no intelligent civilization has developed. So why haven't we met anyone yet?
Is humanity the only rational race – this is the question hundreds of scientists are asking. The answer to it was never received, although we put our own telescopes into orbit and looked into the most remote corners of the Universe. Are there really no aliens or do they just not want to be found?
Fermi paradox
There are trillions of stars in our galaxy. Studies show that many of them have planets, with 1-2 even in a potential habitat zone. Thus, in the course of simple calculations, astronomers determined that only in the Milky Way there are about 17 billion planets where life could have originated.
Based on all this, physicist Enrico Fermi formulated his paradox. The scientist said that in this situation, either our understanding of nature or the methods of observation are fundamentally wrong. Have all the time not even some traces of the vital activity of other races — radio waves or other radiation — have reached us?
It would be foolish to say that intelligent life really does not exist. Simple math says the opposite. Talking about underdeveloped observing systems is also inappropriate – we observe the cosmos at different periods of its life and literally study the history of the Galaxy . But even there is no sign of the existence of other civilizations. Are we under the dome of ignorance?
Are they hiding from us?
David Kipping of Harvard and Alex Tichy of Columbia University offer their explanation of the problem. According to a published article, alien civilizations are simply hiding from us. They have technologies that can literally "wipe" the emitted radiation in almost all spectra. And this is not to mention the concealment of life on the planets from prying eyes.
Another theory suggests that the Milky Way already has a highly developed cosmic community . It strictly controls any potentially inhabited planets with intelligent life and hides the real state of affairs from underdeveloped civilizations. Among them is humanity. This explains why all our searches are so unsuccessful.
The question remains open, why hide their existence from others? There are several options for this. Aliens can do this for their own safety. During its short history, mankind has managed to conduct hundreds of wars and the state of affairs does not change much, although the scale of conflicts has slightly decreased.
Now imagine wars on a cosmic scale . In such matters, hiding the location of one's home planet or colonies is vital.
It is possible that they are hiding the truth from us for their own benefit. What will happen to society if reliable information appears about the existence of another highly developed race? Fear will envelop people, because we will face an adversary who can erase all of humanity with the click of a finger (or tentacle). Ignorance is calm.
In any case, it will not last forever. With the help of more powerful telescopes or space travel, humanity will answer the most important question – are we alone in the universe.
Saturn's moon may contain life, confirms new study
A new geochemical analysis reinforces the idea that, under the icy crust of Enceladus, Saturn's moon, all the conditions necessary for life can occur.
Researchers from Southwest Research Institute, in the USA, has just launched a new geochemical model that reveals that the carbon dioxide (CO2) inside Enceladus, one of Saturn's moons, which houses an ocean beneath its icy surface, can be controlled by chemical reactions at the bottom of the sea.
The study of geysers that emanate from the south of Enceladus and the frozen sea foam that is released through cracks in the ice that covers the surface of the alien moon, suggests that its interior is much more complex than previously thought. It is also much more favorable to life.
By understanding the composition of the geysers, we can discover what the ocean is like, how it emerged and provides environments where life as we know it could exist.

We created a new technique to analyze the composition of the vapor and gas column to estimate the concentration of dissolved CO2 in the ocean. This allowed the modeling to explore more complex internal processes.

The analysis of mass spectrometry data collected over the years by the Cassini mission from NASA indicates that the abundance of CO2 is best explained by the geochemical reactions between the rocky core of that moon and the liquid water of its underground ocean.

According to our findings, Enceladus appears to be the demonstration of a massive carbon sequestration experiment. On Earth, climate scientists are exploring whether a similar process can be used to mitigate industrial CO2 emissions.

Using two different data sets, we found CO2 concentration ranges intriguingly similar to those expected from the dissolution and formation of certain mixtures of minerals and carbon that contain silicon and carbon on the seabed.
According to the researchers, moreover, the more than likely presence of hydrothermal chimneys at the bottom of the global ocean of Enceladus only adds more complexity to the equation.
At the bottom of Earth's ocean, these same types of hydrothermal vents emit hot, energy-rich fluids loaded with minerals, allowing unique ecosystems full of unusual creatures to thrive.
Hunter Waite, another of the article's signatories said:
Therefore, the dynamic interface of a complex nucleus and seawater could have created energy sources capable of sustaining life.

And although we have yet to find traces of microbial life in the ocean of Enceladus, the growing evidence of chemical imbalance is a tempting suggestion that habitable conditions may exist under the icy crust of that moon.