These 60 Rare Photos Will Destroy Everything You Knew About The Past
These stunning photos reveal relationships and sides of famous people you've never seen before and capture the essence of eras that have come and gone. I'm sure more than a few of these will surprise you…and some might even make you laugh.
Barack Obama on his high school basketball team
Arnold Schwarzenegger in New York for the first time in 1968
Bill Gates' mug shot for driving without a license 1977
Muhammad Ali talking someone out of jumping – 1981
Audrey Hepburn shopping with her pet deer, Ip, in Beverly Hills, CA -1958.
Jimi Hendrix and Mick Jagger – 1969
Madonna, Sting and Tupac hanging out.
Paul McCartney, John Lennon & George Harrison performing at a wedding reception, 1958.
The Rolling Stones circa 1963
Ernest Hemingway's passport photo – 1923
President FDR's funeral in 1945
Robin Williams dressed like a cheerleader – 1980
The original Star Wars cast seen just before filming
Cameramen recording the lion roar for the MGM logo
Elton John at the piano bar aboard his private plane – 1976
Charlie Chaplin and Albert Einstein
Queen Elizabeth during her WWII service.
Elijah Wood & Macaulay Culkin – 1993
John Travolta & Olivia Newton John rehearsing for "GREASE"
A young Osama Bin Laden with his family in Sweden during the 1970s. Bin Laden is second from the right in a green shirt and blue pants.
Diane Keaton and Al Pacino on set for The Godfather 1972
Steven Spielberg and Drew Barrymore on set of E.T
Bruce Lee dancing
Actors portraying President John F. Kennedy and Marilyn Monroe and their rumored affair
For the past 40 years, Americans has been enthralled by rumors that Kennedy never gave up his playboy lifestyle, even after marriage and his presidency. These photos, created by photographer Alison Jackson with look-alikes, portray what someone may have seen from the night Monroe performed 'Happy Birthday Mr. President' at JFK's 45th birthday at Madison Square Garden.
Osama Bin Laden after practicing judo
Hachiko before his burial in 1935
The Japanese dog was famous for his incredible loyalty. His owner passed away and didn't come home on his usual train one evening in 1925. Hachiko returned to the station every day and waited for him to come home for 9 years until his own death.
The Beatles and Ali – 1964
Martin Luther King Jr, and Marlon Brando
Chuck Norris and Bruce Lee
Steve Jobs sitting with Bill Gates discussing the future of computing in 1991.
Adam West (Batman) & Leonard Nemoy (Spock) goof around on a drumset
Amelia Earhart getting her last haircut – 1937
Early drawings by Walt Disney of Mickey Mouse
The US-built ENIAC (Electronic Numerical Integrator and Computer) was one of the first computer ever made
Marathon Runners at the first modern Olympic Games held in Athens, Greece – 1896
The first Walmart store opened in 1962
Golden Gate bridge construction – 1937
Fidel Castro and Malcolm X discussing politics and family – 1960
Vladimir Putin as a teenager (2nd from the left, in a hat)
Marilyn Monroe meets Queen Elizabeth II – 1956
Steven Hawking with his bride, Jane Wilde
Robert Downey Jr. and Slash
Hilter as the best man in Joseph Goebbels wedding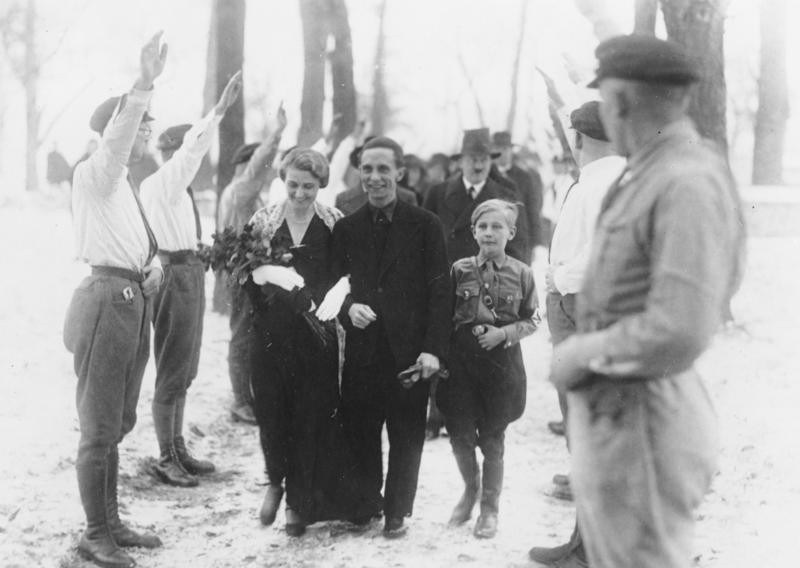 Last concert of Beatles on a London rooftop – 1969
George Armstrong Custer and some of his fellow soldiers, during the American Civil War. [Colorized]
Norway celebrates the first ever banana arriving in the country
Alan Shepard, America's first man in space, puts on his Navy Mark IV spacesuit.
Marilyn Monroe and Sammy Davis, Jr.
Howard Carter, an English archaeologist, examining the opened sarcophagus of King Tut.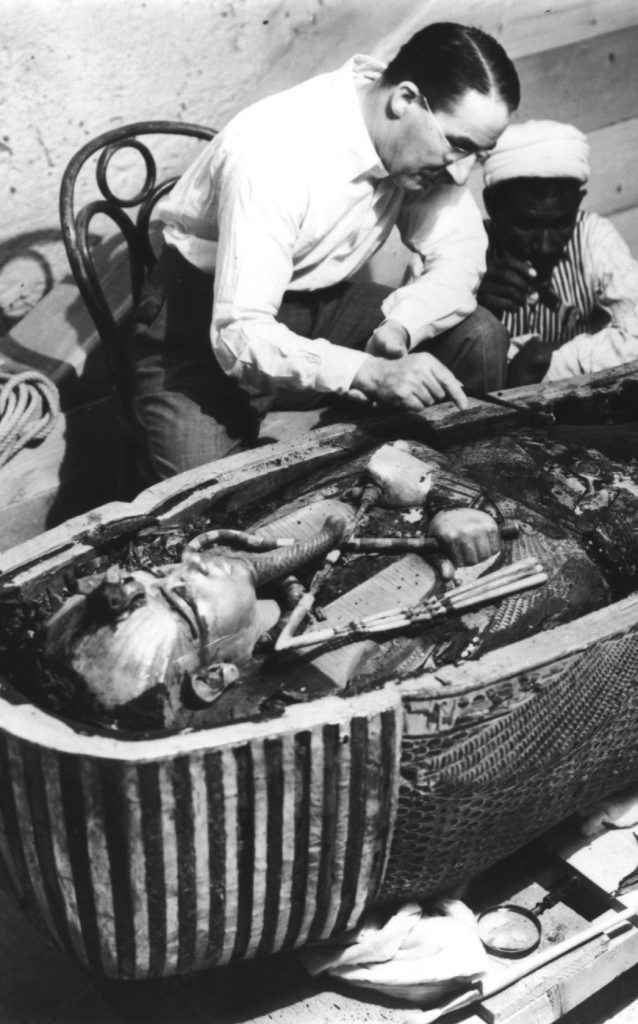 Che Guevara and Fidel Castro
Mt Rushmore construction – 1939
A young Johnny Depp with Oasis
Sean Connery as James Bond, poses with Aston Martin DB5 – 1965
Elvis Presley during his service in the U.S. Army – 1958
Construction of Eiffel Tower in 1880
William Harley and Arthur Davidson, 1914 — The Founders of Harley Davidson Motorcycles
Pablo Picasso & Brigitte Bardot – 1956
A young Bill Clinton meets John F. Kennedy
Frank Sinatra asks Lou Gehrig for an autograph in 1939
Steven Spielberg sits in the mechanical shark used in JAWS
By: distractify
Polar vortex: "wild" winter is coming in the US, Northern Europe and East Asia after the 16th of January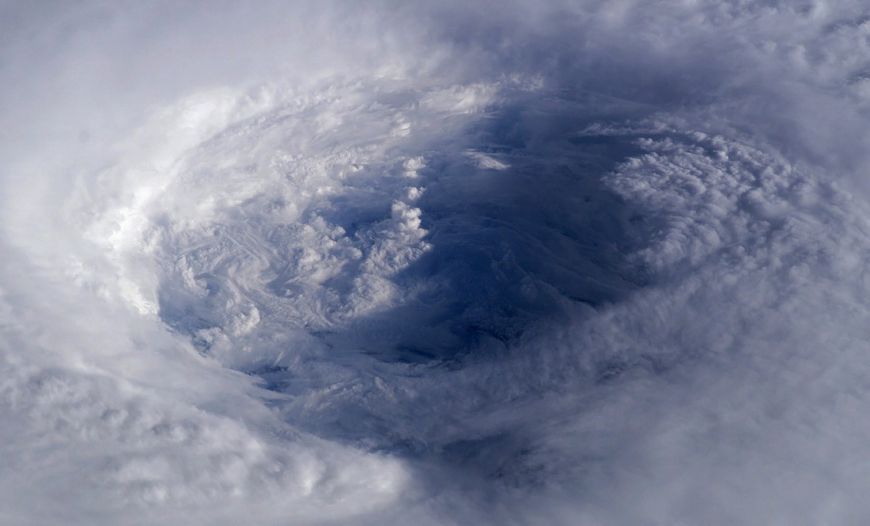 In the upper atmosphere above the North Pole, experts saw a rapidly swirling vortex of cold air that could bring severe frosts to the United States, Northern Europe and East Asia. Serious cold snap and snowy weather are expected after January the 16th.
Snowfalls and a cold snap hit South Korea since the start of 2021, hitting historic snow maximums and temperatures. In the country, for the first time since 1964, television and newer communications are sending people cold snap warnings:
The situation is similar in Japan, where a new snow storm hit historic highs:
On January 7, the thermometer In Beijing dropped to -20 degrees Celsius, breaking the 1966 record. In other regions of China, the temperature is also not sugar, and you can only move around in special uniforms:
The cold even reached Taiwan, where the temperature in some areas dropped below freezing point, snow poured down and people realized that rice terraces can be used as a ski jump:
Even more snow went to Spain, where on January 6, 2021, a temperature of -34.1 ° C was recorded – the lowest on record. After that, a snow storm hit the country, which has not been seen for 80 years:
The same thing happens in Canada and in the northern states of the United States:
It seems that after a stratospheric warming, the subpolar vortex began to split:
The vortex itself is a standard phenomenon. However, this time experts were surprised at his movement. It is possible that in the near future it will be divided into two parts. 
Scientists associate the strange behavior with the changed climate in the Arctic, which has become warmer. From September to December, the amount of ice cover decreased significantly.
The polar vortex is a low-pressure region located in the stratosphere and filled with cold air. When the jet stream of air that holds the vortex weakens, the low pressure area moves south. 
As the ice shrinks, more moisture will move inland. It will turn to snow, so snowfalls are expected. Snow, in turn, reflects heat, leading to a cold snap.
Hospital in Naples was evacuated after a new, huge sinkhole appeared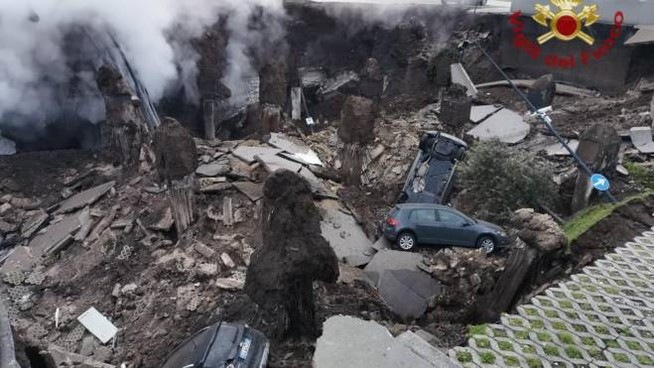 Eyewitnesses said they heard a loud crash at dawn when a huge hole in the ground formed outside the Ponticelli Ospedale del Mare hospital in eastern Naples.
Early in the morning of January 8, 2021, a sinkhole occurred in the parking lot of a clinic in Naples. The depth of the formed cavity is about 20 meters, the total area of ​​the hole is about 2,000 square meters.
No casualties were found at the scene; firefighters say the sinkhole "affected an area of ​​about 500 square meters" and engulfed several cars parked near the hospital.
As the press writes and as a little can be seen from the videos, rescuers and firefighters were running around the pit together with the governor of the area.  But who should be there in the forefront are Italian geologists, since Naples stands in the very center of the volcanic system known as the Phlegrean Fields.
If the surface collapsed, moreover – the surface reinforced with concrete and reinforced from below with some kind of communications, then we are talking about serious soil deformations caused by the activity of magma.
Italy has been in doubt since the summer of 2020, because swarms were observed there in very atypical places in May, and according to the forecasts of old Italian seismologists, who had witnessed many strong earthquakes, it should have boomed in the August region.
Fortunately, nothing bad happened to Italy and there was no big earthquake. But, since there are swarms, it means that something is being prepared, the magma is gathering strength. 
Following this particular sinkhole event – an obvious sign that a major earthquake in Italy is already very close.
A new great pandemic cycle has begun (again) in China
In the first months of 2020, the whole world with a certain fright followed the events unfolding in China, where people fell on the streets during the day and astronauts wandered, and in the evening crematoria began to smoke. And now, with the onset of December, the cycle seems to be repeating itself.
Shunyi area in Beijing, where the authorities announced "wartime status" the day before. As you can see in the videos, thousands of people are lined up in the queue for mandatory testing:
Dalian city, where "wartime" is also declared. Neighborhoods are blockaded, people are walled up in entrances, familiar characters of George Lucas roam the streets:
Chinese 'rescuers', before performing a combat mission:
Chengdu City:
Daluo Port, Yunnan – tourists came for adventure and they received the 'time of their life' after leaving the ramp:
If something happens in Beijing, it does not mean that tomorrow the same will happen everywhere. However, the trend towards such dynamics is observed and, as the practice of the first wave of the pandemic has shown, all countries and people, to one degree or another, have taken into account the 'Chinese experience'.
Therefore, one must think that everything will now be in peace, as in spring – a new global round of the fight against the Covid has begun in China, a new great pandemic cycle!