The World's 7 Most Haunted Forests Will Make You Never Try Camping Again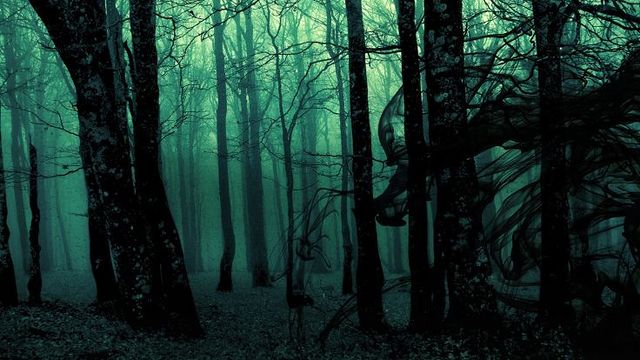 Growing up in New England, I was surrounded by shadowy forests that seemed to go on forever. As I got older, I began to discover bits and pieces of local lore that trickle down into campfire tales and scary bedtime stories. It seemed to me that every forest had enough history to be haunted, which led to me having a Blair Witch Project reaction any time anyone suggested camping.
Now that I'm a bit older, I can see that while these spots may have had their own merits, they didn't have anything on the really haunted forests in the world. Here are the seven most spine-tingling, scream-inducing woods across the world that you should never, ever step foot in.
7. Old House Woods, Virginia
Let's start this list off with something nearly every haunted forest requires: a violent history. Old House Woods in Virginia was home to many a gruesome battle during the Revolutionary War and American Civil War. As a result, people have reported the ghosts of soldiers and slaves between the trees, searching for a way out.
Adults tell local children not to venture into the woods, lest they never return. Those who were lucky enough to come back reported precipitous drops in temperature, spectral figures in military regalia, and misty women floating before disappearing completely. Apparently, these woods are privately owned, and the owner will call the police on trespassers if he sees one. Could he be protecting folks from an even darker force hidden in the forest?
6. Screaming Woods, United Kingdom
Outside of Pluckley, also known as the "most haunted village in Britain," are the Dering Woods. Despite having a normal name, most people refer to them as the Screaming Woods due to the fact that most visitors who happen upon them are bombarded with blood-curdling, banshee-like screams that are far from simply human.
These screams are said to go all the way back to the 18th century, when a highwayman named Robert Du Bois was captured by villagers and brought to the woods to be killed with a sword. Du Bois continues to harbor a grudge against those who find him in the woods. If you're there and hear the sound of footsteps with no discernible body attached, run back the way you came.
5. Ballyboley Forest, Northern Ireland
Based on the circular trenches and distinctive stone arrangements, Ballyboley Forest in Northern Ireland is considered to be an ancient Druid site. From 1400-1700, this forest was notorious for the disappearances of several individuals without any explanation. The freakiness has only become more pronounced with time.
Very few people are willing to enter these woods, but those that did explore them have reported billows of black smoke and disembodied screaming voices in the distance. In one particularly terrifying episode, two men thought they heard a lady howling in pain. Leaving the path to attempt to find her, they discovered a tree dripping with thick strokes of blood. As they fled from sounds that started to encroach on them, one man turned around to see human-like figures in the forest, motionless and watching in brown head coverings. Stories like these have led people to believe that Ballyboley is a gateway to the Celtic "Otherworld."
4. Freetown State Forest, Massachusetts
Part of the Bridgewater Triangle area known for a bevy of paranormal activity, the Freetown State Forest is where most of the haunting occurrences take place. Its haunted status goes all the way back to colonial times, when settlers purchased the land from the Wampanoag Tribe. This deal was dicey at best because the Native Americans believed the forest to be sacred (housing multiple American Indian burial grounds), and some consider this exchange to have driven it to be cursed.
The curse lives on into modern times as the area became synonymous with Satanic cults and murderous rituals. One famous case involved a local pimp named Carl Drew who slaughtered women as a sacrifice for his occultist leader. In an especially sadistic show, Drew ripped out a woman's hair and fingernails before removing her head to kick around like a ball with his followers until he ended the ritual by raping her headless corpse. These dark forces continue to haunt the forest, leading visitors to feel pushed and prodded among sounds of heavy breathing and screams.
3. Devil's Tramping Ground, North Carolina
In horror movies, pets and other animals are often the first to recognize an otherworldly presence, but humans rarely heed their warning. In real life, things aren't much different. Dogs are said to flee from the forest clearing known as the Devil's Tramping Ground in North Carolina, a burnt, lifeless circle of ash where nothing ever grows.
The local legend goes that the circle of devastation is caused by the Devil, who uses this area to "tramp" and contemplate ways to destroy all of humanity. No vegetation or wildlife thrives in this circle, and scientists have taken samples to study this baffling phenomenon to no avail. Those who have tried to spend a night there either don't last until sunrise or go mad. Stranger still, any inanimate objects placed in the circle overnight are thrown outside its limits by dawn, a result of the Devil brushing aside anything in his wake.
2. Hoia-Baciu Forest, Romania
In an area often referred to as the Bermuda Triangle of Transylvania, the Hoia Baciu Forest is notorious for unexplainable paranormal activity. Though locals have long been terrified of entering those woods, the forest became notorious in 1968 after a biologist named Alexandru Sift recorded a UFO-like object hovering overhead.
Supposedly, the creepily curved trees grew normally for decades, until a supernatural presence warped them. Those brave enough to enter the forest have reported rashes, nausea, vomiting, migraines, and intense, debilitating anxiety while roaming the forest, especially the constant sensation that they were being watched. The most disturbing but repeated theory is that Hoia-Baciu is home to an interdimensional portal, which causes people to disappear and have no concept of how much time has passed.
1. Aokigahara Forest, Japan
The well-known "Suicide Forest" borders Mt. Fuji in Japan and has a depressingly accurate nickname. Since the 1950s, an estimated 500 people have journeyed to Aokigahara to end their lives, and the forest continues to beckon people to die. Those who have visited the forest as tourists have come across rotting bodies swaying from tree branches and skulls and bones littering the ground.
Due to the sheer amount of tragic death, the forest has become something of a purgatory, filled with ghosts known as yurei who howl with suffering for their lives that were ended too soon. Some say that the trees themselves are filled with a malevolent energy that wants to keep you in the forest, possibly explaining why so many choose to commit suicide there. Indeed, even those who have just gone to check it out have admitted feeling a sense of permanence, like they were bound to the forest for the rest of their lives.
A Child Ghost Apparition Captured On School CCTV in Armenia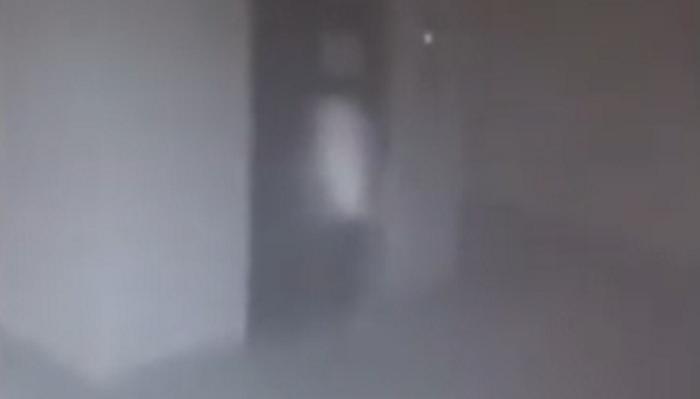 This footage was released by the security guard of the school in Armenia on February 2, 2020.
On hearing voices of children in a school that that should had been empty at this time as this was on a Sunday morning the guard called the police and shortly after the police made their investigation they rolled out a known object from the school. Could this have been a body?
Feeling that this incident would remain untold the security guard recorded and released this footage along with what he had witnessed. The footage was released with no sound and the exact location withheld for the guard's protection and anonymity.
The Mirror Lake Michigan Hauntings
Ideally, institutions of higher learning are environments where young people who are first stepping out on their own are encouraged to become independent thinkers and dynamic individuals.
In the face of so much newness, university and college culture often develops systems of ritual and ceremony which provide a contrast to this independence as well as comfort and structure to students as they transition into adulthood.
This week is, typically, when many students at The Ohio State University would be participating in one of it's best known rituals: jumping into a freezing Mirror Lake prior to a football game with it's biggest rival, The University of Michigan.
Why jump in an ice cold lake in support of your school football team? The tradition seems to have it's origins in a turn of the century hazing practice where upperclassmen would assert their dominance by tossing freshmen into the lake.
This became a common occurrence during "May Week", an annual demonstration of school spirit. As the rivalry between Ohio State And Michigan State grew, May Week activities slowly shifted to the increasingly popular "Beat Michigan Week" and the tradition of voluntarily throwing oneself into the lake was born.
The idea of young people being cast into a lake before an important event has been around for centuries. The Aztec, Mayan, Celt and early Nordic cultures all participated in this practice as an offering to their gods during significant times of the year, and although the young people they hurled into the water were victims of human sacrifice, the Mirror Lake Jump certainly invokes thoughts of these ancient rituals.
In fact, it was the tragic death of a 22 year old Dayton man during the 2015 jump that caused the University to put a stop to the practice once and for all. My heartfelt condolences go out to the family of this young man.
According to the campus rumor mill, this wasn't the only time this type of tragedy has occurred. Stories persist of a member of the Alpha Omicron Pi sorority that broke her neck during a Mirror Lake jump in the 1980s.
The legend states that her fellow sorority sisters carried the body back to the house and hid her to avoid the repercussions of underage drinking gone horribly wrong. Ever since, many have claimed to hear screaming and splashing in the waters of the lake only to see it's surface mirror smooth when they turn to find the source of the commotion.
Another tale tells of a jogger that was killed near the lake during a mugging. This young man is said to be seen running by the lake, looking over his shoulder, before vanishing into thin air.
The most commonly spotted and well-established ghost of OSU goes by the name Lady of the Lake. Since the 1920s people have witnessed the apparition of a woman in turn of the century clothing glide across Mirror Lake on cold, wintry nights and mornings.
Some believe her to be a mysterious ice skater, but most know her as the wife of Frederick Converse Clarke.
Clarke was a professor of economics and sociology that lost all his money when he invested in a Georgia Gold Mine project that failed miserably. Aside from the obvious blow to his credentials as a professor of economics, the financial ruin left Clarke despondent and suicidal.
After airing his feelings to Dr. Oxley Thompson and getting no sympathy, the depressed professor took his own life on September 21st, 1903 in a garden overlooking Mirror Lake.
Clarke's wife blamed the university's insensitivity to her husband's plight as the cause of his death and vowed to haunt the grounds after her passing.
In 1922 the university built Pomerene Hall on the site of Clarke's suicide garden and it appears that the spirit of Mrs.Clarke decided it would be a fine building to inhabit when not gliding across the lake.
It is here that she is thought to be responsible for doors that lock and unlock of their own accord, the sound of footsteps across empty rooms and the manipulation of computer voice software, occasionally causing machines that aren't even turned on to greet the living with a dull, electronic "hello".
For reasons unknown she is most fond of room 213, where she is seen in a pink antebellum dress moving across to a window that overlooks the very lake that her husband last gazed upon before taking his life more than 100 years ago.
Today, Mirror Lake sits drained and fenced off awaiting a 6 million dollar renovation that will give it a "more natural appearance". In an effort to end the tradition of the lake jump, the timing of this renovation was no accident, but some defiant students are vowing to leap into some body of water, even if it is the Olentangy River.
Source: Booze & Boos
The German Navy's Cursed and Haunted Submarine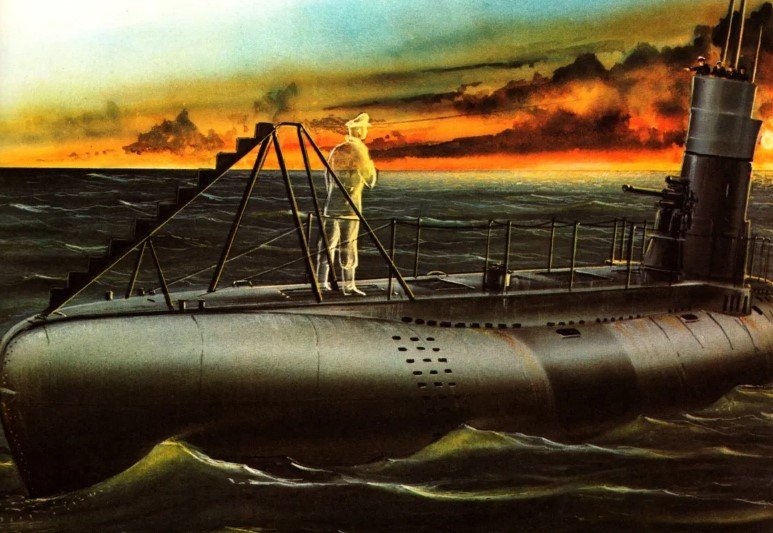 From the time she was being constructed, in 1916, there was something sinister and evil about the German submarine UB-65.
Before she was even launched, an accident in the Hamburg shipyard occurred, where a steel girder broke from a crane, crushing a ship builder to death. A second worker was also badly injured.
Investigators could find no reason for the accident, and within a few months, the submarine had put to sea, undergoing trials. Three engineers, testing the ship's batteries, were overcome with deadly fumes. Again, an inquiry was launched, but failed to determine the cause of their deaths.
Despite her early record of tragedy, the submarine was commissioned, and placed under the command of Kapitanleutenant Martin Schelle, a 29-year-old veteran of the Kaiser's Navy.
She soon put to sea in an operational capacity, and found herself in the middle of a fierce storm. Captain Schelle used this opportunity to test his boat's ability to surface in rough seas, and upon breaking the surface, a sailor was washed overboard to his death.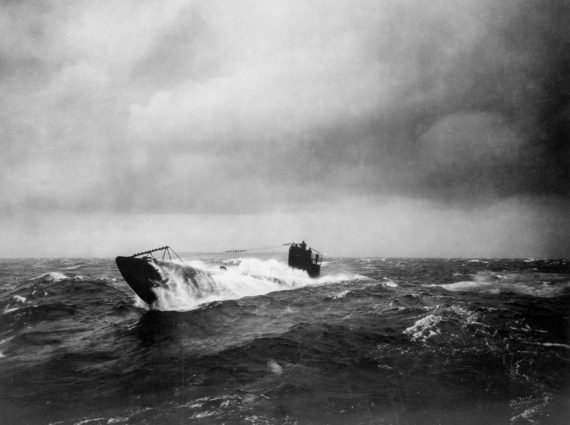 German U-boat
Unexplained Malfunctions Aboard UB-65
Soon after, ballast tanks sprung a leak, and the submarine plunged to the bottom of the sea. Seawater rushing inside caused the dry cell batteries to leak the same toxic fumes that had earlier killed the engineers.
This time, however, the crew was fortunate and suffered no fatalities. UB-65 remained on the bottom of the ocean for 12 long hours, before she was finally able to surface.
Returning to harbour, engineers could again find no explanation for the malfunctions. The crew were beginning to feel their ship was cursed, and many no longer wanted to serve on UB-65. She had soon earned the nickname "The Iron Coffin" within the U-boat fleet.
After leaving port, another tragedy occurred. An exploding torpedo killed the second officer, and wounded several others. Schelle returned to port, the officer was buried, and things started to get really eerie.
Ghost of the Second Officer Appears
While still docked, shortly after the funeral, a seaman claimed to watch the dead officer walk up the gangplank, towards the bow of the ship, and disappear before his very eyes.
More sightings were soon being reported. A lookout claimed to have seen the dead officer standing on the deck of the ship, in rough seas. At first, the commander dismissed the ghost stories, but then he reportedly came face to face with the dead man himself. Whether he admitted it or not, Captain Schelle was now a believer.
The high command finally agreed to have a priest bless the ship, a feat almost unheard of in the no nonsense German Navy. She docked in a port in Belgium, where the ritual was carried out.
After the ceremony was completed, the crew was broken up, and assigned to other ships in the fleet. A new crew was assigned to UB-65, and the captain demanded there was to be no further talk of ghosts.
The change of crew seemed to have no effect. The ghost of the officer was reported on several more occasions, once walking through a steel bulkhead. A torpedoman, terrified by the spirit, jumped to his death in the sea.
The Strange End to UB-65
In July of 1918, off the south coast of Ireland, a U.S. submarine sighted UB-65. Before the American crew could take any action, the German boat mysteriously exploded, seemingly on its own.
UB-65 took her entire crew to the bottom of the ocean, leaving only a patch of oil, some debris, and mystery behind.