The World Is Sadder, Angrier Than Ever Before
Looking Bleak
The world is not a happy place — at least, not according to the people living in it.
This week, analytics firm Gallup shared the results of a global survey designed to gauge the world's emotional temperature. Their report suggests that people are sadder, angrier, and more worried than ever before recorded — findings that could have profound implications for global health.
Sad, Mad, and Worried
For its 2018 Global State of Emotions report, Gallup conducted more than 151,000 interviews with adults living in more than 140 countries. They asked survey respondents questions about how they felt the day prior, such as whether they smiled or laughed a lot, and whether they felt sadness or anger.
They found that the number of people who said they'd experienced anger increased by two percentage points over the previous year, while both worry and sadness increased by one percentage point — setting new record highs for all three negative emotions.
Physical Burden
Research has noted the impact negative feelings can have on a person's physical health — studies have linked anger to an elevated risk of heart attack and stroke, while chronic worry and sadness can be signs of anxiety disorders and depression, which carry an increased risk of heart disease.
If people continue to experience these negative emotions in greater numbers, we could be headed toward a future in which the global population is increasingly unhealthy — a situation that carries its own troubling side effects.
READ MORE: The world is sadder and angrier than ever, major study finds [CNN]
Screen Every Student For Childhood Trauma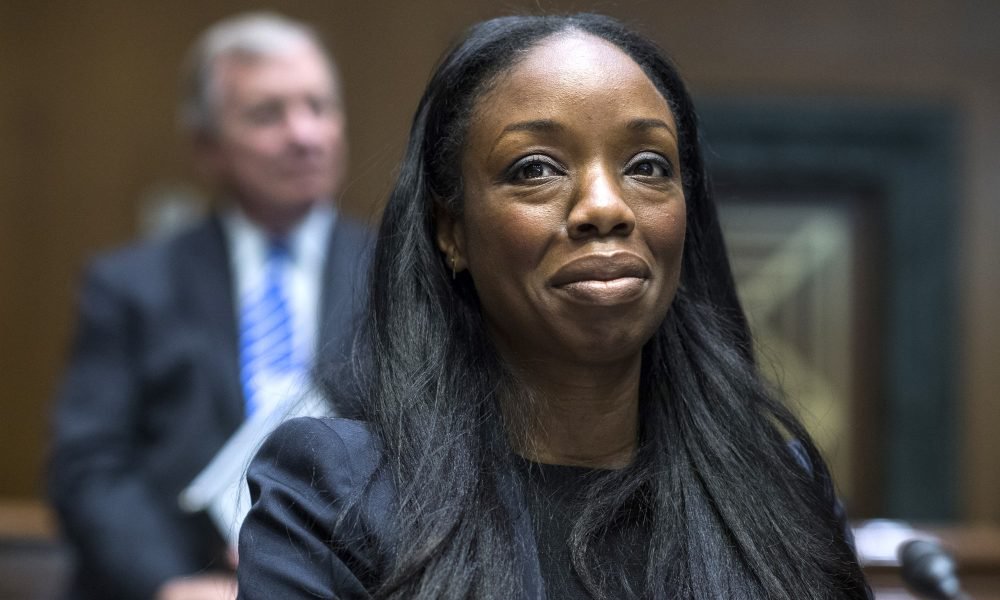 The Facts:
California's first surgeon general Dr. Nadine Burke Harris has a dream to screen children for childhood trauma before entering schools in an attempt to help them process these experiences to avoid developmental issues.
Reflect On:
Is it time we take an entirely new societal and cultural approach to the emotional challenges we collectively face? Is it time we take personal responsibility for the communities we live within?
California's first surgeon general, Dr. Nadine Burke Harris, has an ambitious goal to screen every student for childhood trauma before entering school. Dr. Harris has dedicated her career to changing the way society views and responds to childhood trauma. This is a worthwhile effort as research shows childhood trauma affects brain development and it will build a society that is more empathetic to all and unique situations.
Why it matters: While some feel this is not the job of state to determine this, and in the wrong hands this could appear to be a pharmaceutical nightmare, it appears Dr. Harris' specifics are going in the right direction. Reframing 'disorders' doctors simply don't seem to understand is an important step in helping kids.
"One thing that tipped me off was the number of kids being sent to me by schools — principals, teachers and administrators — with ADHD […] "What I found was that many of the kids were experiencing signs of adversity, and there seemed to be a strong association between adversity and the trauma they experienced and school functioning."
Already, Dr. Harris' research team has found that kids who had experienced severe trauma were 32 times more likely to be diagnosed with learning and behavioural problems than kids who had not. Further pointing to the fact that many of the challenges we face in society come from challenging times and emotions that never get processed.
We live in a time where emotional intelligence and self-awareness are extremely undeveloped across the globe, and this is not being taught to enough people, especially at a young age.
The conscious takeaway: There is no doubting the fact that we need more community in our world. And while people doubt the creation of community in the wrong hands, it doesn't mean all have nefarious intentions. Raising awareness about topics such as this whereby a leader truly feels that blanket statements like ADHD don't really tell us anything about a child and we must look deeper, is a great thing!
Imagine a world where education and societal culture did focus on things like emotional intelligence and helping people process their challenging experiences? We all know telling someone to just 'buck up and let it go' hasn't brought us to a good space, perhaps it's time for an entire cultural shift? This, after all, has been what we have been creating here at Collective Evolution for the last 10 years.
This story very much plays into steps 2, 3 and 4 of the CE Protocol. Awakening neutrality within people, deprogramming our limitations and then living aligned with our true and authentic self.
"When you have a whole community making real change, you can have a big and lasting change." – Dr. Nadine Burke Harris
Looking deeper: Currently, the approach to children who are 'problems' in school is to get rid of them or medicate them. In fact, there are over 20 million schoolchildren who are being prescribed stimulants and psychotropic drugs according to Citizens Commission on Human Rights. Most of the public is not even aware of this. While big pharma profits huge with an unconscious approach to these challenges, society suffers greatly.
It's truly time for something different, and all you have to ask yourself is are we capable of creating more peace within our youth and society? If yes, a new approach is needed.
"Blinking White Guy" Uses His Fame To Raise Money For MS Research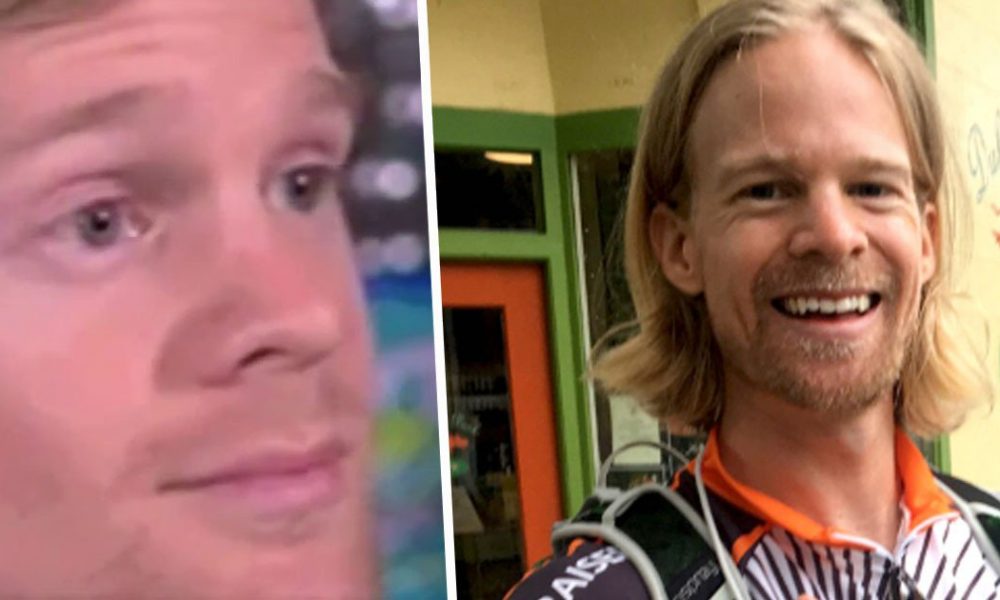 The Facts:Drew Scanlon has used his Twitter platform, which he built from becoming famous through a meme, to raise money for MS research. This also shows there is another side to social media we may not always consider.
Reflect On:How is social media a tool that can not only help impact society, but can also help us understand our individual and collective state of mind and being?
Drew Scanlon, better known as the guy from the "blinking white guy" meme, has used his accidental platform to raise money for MS research and treatment. The meme/GIF he became famous for is the type you'd see after a comment or post that might be surprising to someone. After all, the original video this meme was made from shows Drew's surprised reaction after hearing a gamer describe what he was doing while playing a video game.
In 2013, an online video game show called "Unprofessional Fridays" featured one host playing a video game while explaining what he was doing. The game was being watched by a number of people, Drew included. The gamer says in the video "I've been doing some farming with my hoe here," and Drew became surprised by how the sentence came out. His now iconic raised eyebrows followed by a series of blinks caught the attention of someone, who then turned it into a GIF that became famous.
If you're not quite following, check out the 12 second video below:
In the top right hand corner, you see Drew and his reaction. This quickly became a meme that has been used on the internet millions of times.
His meme fame generated a substantial following, as his Twitter account now has over 74,000 followers. And now Drew is using that platform to give back to society in a way that's close to his heart. Drew watched as some close to him and his friends suffered from MS and thus decided to use his platform to raise money for MS research.
Hi Internet! I'm Drew and THIS IS MY FACE.

If this GIF has ever brought you joy in the past, I humbly ask you to consider making a donation to the National MS Society. It would mean a lot to me and to those I know affected by the disease!

Donate at https://t.co/vf6ItTacgR pic.twitter.com/VaFbgOKrV2

— Drew Scanlon (@drewscanlon) 19 September 2019
Drew has so far helped raise over $31,000 through his online network that was built because of a meme. His team's goal is $35,000.
Social Media Is A Tool
People can be quick to call out social media as a bad thing, similar to how we sometimes view cell phones. But are these things really to blame for the challenges that people have with them like spending too much time on them or becoming self-conscious? Or are we simply using these tools in an unbalanced manner?
It's true that, with at least Facebook, tactics were employed to make people addicted to these platforms. But that doesn't mean we'll always fall into those traps. The greater our self awareness, the less these external factors affect us. To be honest, aside from this good news story, this was one of the first things that came to my mind.
I have personally been raising awareness about things in our world I feel we need to shift and helping people transform their lives personally through social media for over 10 years. Collective Evolution may not be anywhere without social media and yet we often view SM as a negative aspect of our society.
The reality is, social media is a tool that can help connect people and create a positive impact on society, providing we allow it to be that. The challenges we have with social media aren't just because of social media itself, it's revealing the challenges we individually have within our own lives. It acts as a mirror into our consciousness and the stories, belief systems and insecurities we have within ourselves.
To blame social media, however, is perhaps not the most effective way of addressing the challenges we face within our own mental health. Even running from social media doesn't address these stories within ourselves, as they will once again be triggered by the next thing that comes along.
So What Do We Do?
If you find yourself comparing yourself to others, getting caught up in a rat race via social media, or always wanting to portray a perfect life, simply notice and reflect on these tendencies. Why are you trying to do this? What story are you telling yourself about why you need to appear this way?
When emotions arise, write them out and journal about your thoughts to get a clearer picture of the thought processes and programs running through your mind that cause you to feel insecure or bad about yourself. It's usually not what another person is doing to us on social media that is harming us, it's the power we give to our own stories.
As we begin to become aware and reflect on these stories, we now can SEE them for what they are. Stories… From there, it's about stopping those neurological pathways from repeating every time these stores come up. To do that, every time you notice yourself in that state, come back to the present moment by taking 5 deep breaths in through your nose. The breath can bring you back to the present, and will make YOU, the observer, the one who begins to deprogram your old patterns causing you to feel down.
The Many Forms of Déjà Vu And Possible Scientific Explanations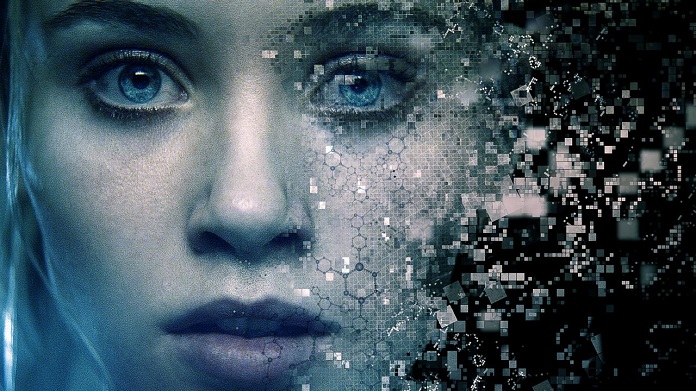 That eerie feeling of déjà vu is very common, though scientific explanation has far to go before it is able to fully explain this aspect of the human consciousness
Most people, at one point or another, have experienced a feeling of deja vu (French for "already seen"). Whether or not they even realized it at the time, or cared to give it a label, the situation is common: you recognize as familiar something which you know you've never seen before. An object, a person,a place, a scene, an event… it is a fairly common experience.
Perhaps in the minds of some people there is something seemingly "supernatural" or sinister and overly thought-provoking about the phenomenon of déjà vu. From a scientific perspective, however, this doesn't seem to be the case.
Different Types of Déjà Vu
Scientists who study mental phenomenon such as déjà vu have taken it upon themselves (as scientists so often do) to also classify some subcategories of the phenomenon. So, when you are experiencing déjà vu, you may actually be experiencing one of three varieties: Déjà vecu, déjà senti, or déjà visite.
Déjà vecu ("already lived through"), the most common form, occurs when there is a feeling involved in an experience – sort of an "I know that I've been here before" feeling.
Déjà senti ("already felt") is fully mental, without the reliance on the visual aspect of deja vu. The idea of having thoughts that you've already had before.
Déjà visite ("already visited") is perhaps the creepiest of them all. This is the one that gives little children nightmares – it is the uncanny knowledge of a person or place which has been previously unknown to the person. It is walking into a new building and knowing right where the bathroom is. Completely unexplainable, and rather rare. This is the one that is most often attributed to spiritual encounters, out of body experiences or ESP.
Possible Explanations for Déjà Vu
Most explanations agree that there is nothing strange happening in your brain when it plays these sorts of "tricks" on you, nor is there something physically wrong with you (at least nothing too important). It is just a feeling. It is your mind playing tricks on you.
This being said, there are a variety of explanations for déjà vu which do seem to be rather interesting (despite the fact that they avoid "conspiracy theories" and ESP and such things).
For instance, it has been shown that there is a link between one's mental health and the occurrence of déjà vu. People with mental disorders often see the world a little bit differently, and are prone to such mental abnormalities as the perception of déjà vu.
In addition, certain intoxicating substances also tend to lead to heightened déjà vu awareness, though this assertion doesn't seem particularly groundbreaking.
More interesting theories are those which deal with real, physical defects in the brain that might lead to déjà vu. Some have suggested (though with little evidence to back it up) that déjà vu might be caused by a delayed firing of neurons somewhere in the brain, inhibiting the message (or at least part of the message) for just a fraction of a second, causing the brain to process the same thought twice in quick succession.
For instance, if your two eyes both saw the same event, but for some reason the message took just a fraction longer to reach your brain from your left eye than it does from your right, there is a chance that your brain may process the same event twice, making you feel like you've already seen it, even if it was only a thousandth of a second earlier.
The Opposite of Deja Vu
Most people probably don't realize that Deja vu (in all of its forms) has an opposite as well. This is called Jamais Vu ("never seen"), and it is quite interesting as well. This is that odd experience wherein you walk into a place you are very familiar with, but have a momentary feeling that you have never been there before.
It is most often suffered by those with amnesia or mental deficiencies, but every once in a while it happens to the average Joe as well. There is a moment of near panic – and then you probably realize that you were just suffering from a momentary lapse of mental functions.
And so, those are the basics of deja vu. It is a phenomenon about which scientists still have much to learn, but which will hopefully be able to offer great insights into just how the complex mechanisms of the human brain truly work.