The 'World Health Organization' Warns We're Officially on The Path to a Global Pandemic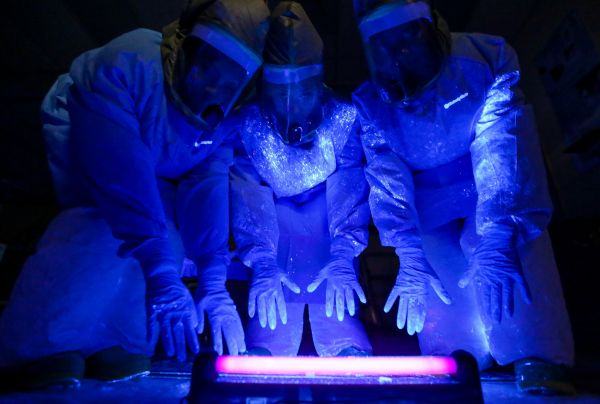 We have a problem. A serious one. At any moment, a life-threatening global pandemic could spring up and wipe out a significant amount of human life on this planet.
The death toll would be catastrophic; one disease could see as many as 100 million dead.
It sounds like a horrifying dream. It sounds like something that can't possibly be true. But it is. The information comes from Tedros Adhanom, Director General of the World Health Organization.
He spoke today at the World Government Summit in Dubai, and according to his assessment, things are not looking good.
"This is not some future nightmare scenario," said Tedros (as he prefers to be called by Ethiopian tradition).
"This is what happened exactly 100 years ago during the Spanish flu epidemic." A hush fell across the audience as he noted that we could see such devastation again, perhaps as soon as today.
Tedros was equal parts emphatic and grave as he spoke: "A devastating epidemic could start in any country at any time and kill millions of people because we are still not prepared. The world remains vulnerable."
What is the cause of this great vulnerability? Is it our inability to stave off Ebola? Rising incidents of rabies in animal populations? An increased number of HIV and AIDS cases?
No. According to Tedros, the threat of a global pandemic comes from our apathy, from our staunch refusal to act to save ourselves – a refusal that finds its heart in our indifference and our greed.
"The absence of universal health coverage is the greatest threat to global health," Tedros proclaimed.
As the audience shifted in their seats uncomfortably, he noted that, despite the fact that universal health coverage is "within reach" for almost every nation in the world, 3.5 billion people still lack access to essential health services.
Almost 100 million are pushed into extreme poverty because of the cost of paying for care out of their own pockets.
The result? People don't go to the doctor. They don't seek treatment. They get sicker. They die. And thus, as Tedros explained, "the earliest signals of an outbreak are missed."
Surveillance is one of the most vital forms of protection the world's public health agencies can offer, but these agencies rely on the money of the governments they serve.
And in the United States, which is presently enduring a flu season of record-breaking severity, the Centers for Disease Control and Prevention (CDC) recently announced they would be cutting their epidemic prevention programs back by 80 percent.
Programs for preventing infectious diseases, such as Ebola, are being scaled back in 39 of the 49 countries they've been employed in, according to The Washington Post.
The reason? Quite simply, governments are pulling money from these programs, and it's not clear whether any more will ever be allocated – at least, not in the US during the current administration.
It might seem a bit obtuse. But, as Tedros pointed out, too often we "see health as a cost to be contained and not an investment to be nurtured."
Aside from the obvious – avoiding a global pandemic that ravages humanity – healthy societies are advantageous for reasons that are more economic than epidemiological.
"The benefits of universal health coverage go far beyond health," Tedros said. "Strong health systems are essential to strong economies."
We know that the quality of pre- and post-natal care a person receives when a child is born has a direct impact on how soon they're able to return to work (if they choose to).
If we want our children to grow up healthy enough to become functioning, contributing members of society, then the quality of care they receive from birth throughout childhood can't be underestimated.
"We do not know where and when the next global pandemic will occur," Tedros admitted, "but we know it will take a terrible toll both on human life and on the economy."
While Tedros acknowledged there's no guarantee we'll one day create a completely pandemic-free world, what is within our reach – if we have the investment and support – is a world where humans, not pathogens, remain in control.
We can do better. And if most of us are to survive in the long term, we must.
This article was originally published by Futurism. Read the original article.
Creating Genetically Modified Babies Is "Morally Permissible," Says Ethics Committee
ETHICALLY ACCEPTABLE. We may have just moved one step closer to designer babies. On Tuesday, the Nuffield Council on Bioethics (NCB), an independent U.K.-based organization that analyzes and reports on ethical issues in biology and medicine, released a report focused on the social and ethical issues surrounding human genome editing and reproduction.
According to the report, editing human embryos, sperm, or eggs is "morally permissible" as long as the edit doesn't jeopardize the welfare of the future person (the one born from the edited embryo) or "increase disadvantage, discrimination, or division in society."
PROCEED WITH CAUTION. The NCB report doesn't say we should only make edits to embryos for therapeutic reasons, meaning changes for cosmetic reasons are still on the table, ethically speaking. However, by no means does the report suggest we jump right into editing human embryos.
Before we get to that point, we must conduct further research to establish safety standards, according to the report. We'll also need to publicly debate the use of the technology and consider its possible implications. Additionally, we'll need to assess any potential risks to individuals, groups, or society in general, and figure out a system for monitoring and addressing any unforeseen adverse affects as they may crop up.
After all that, gene-editing in humans will still need to be closely regulated by government agencies, and we'll want to start by using it only in closely monitored clinical studies, says the NCB.
AN INFLUENTIAL VOICE. The NCB can't actually write laws or establish any standards for the use of gene-editing in humans. However, the Council's recommendations do carry some weight, with the BBC referring to the organization as "influential."
So, while it may still be years before anyone gives birth to a "designer baby," the mere fact that editing human embryos is getting the ethical green light from the NCB is a promising sign for anyone eager for the day gene-editing lets them create the offspring of their dreams.
READ MORE: UK Ethics Council Says It's 'Morally Permissible' to Create Genetically Modified Babies [Gizmodo]
Strong Earthquake Could Be Israels Biggest Security Threat; Could Destroy 80,000 Homes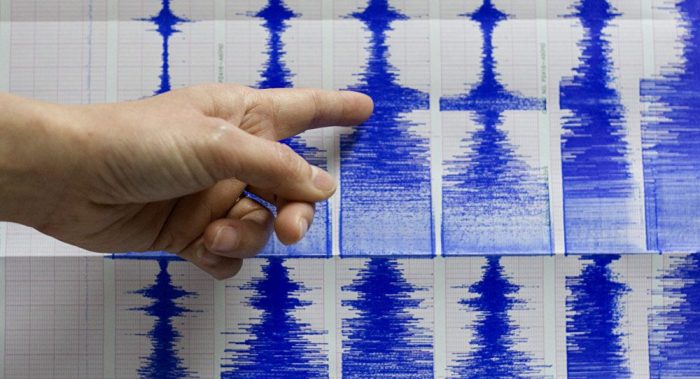 In response to a series of minor earthquakes felt across northern Israel over the past few days, Israeli Prime Minister Benjamin Netanyahu stated Monday that preparations were underway to reinforce the country's infrastructure.
According to news site Arutz Sheva, Netanyahu told government officials during a cabinet meeting this week that earthquake preparedness measures are currently being examined and any necessary actions would be undertaken over the next couple years.
"There are also other threats in the north, threats from nature: earthquakes," Netanyahu told his ministers. "We are preparing together with the Minister of Finance and the Minister of Defense. On the question of the earthquakes, an important act has already been made with National Outline Plan 38, but, of course, there is a need for additional steps and it costs a lot of money."
"It should be spread over a period of years, but it will be brought to the cabinet in the coming days."
National Outline Plan 38 is an Israeli measure to strengthen older buildings against earthquakes. The measure also offers economic incentives to encourage residents to seek building permits that will allow them to reinforce their homes.
A meeting involving representatives from the National Emergency Management Authority, the Israeli army's Home Front Command, police, firefighters, the Magen David Adom ambulance service and municipal authorities is scheduled to take place Wednesday to further address the country's ability to handle earthquake-related disasters, the Times of Israel reported.
The prime minister's remarks came the same day that Jackie Levy, Israel's deputy minister of housing and construction, told The Jerusalem Post that roughly 80,000 homes in the state are in danger of toppling if a powerful earthquake hits.
"There are many old structures that will simply collapse like a tower of cards during an earthquake," Levy told the publication. "On every platform, I have demanded that the Israeli government open its eyes and internalize that this earthquake is a ticking time bomb, and it must invest considerable resources in order to prevent the disaster."
"The government must stop trembling from the large expenditure and ascend one step after another on the budget ladder, because the quakes are going up the Richter scale at a dizzying pace," he added.
Suggesting that the recent series of earthquakes was likely leading up to "the big one," Levy stressed that "this is Israel's biggest security threat."
But not everyone agrees with Levy's predictions. Avi Shapira, a seismologist at Haifa University, told Ynet News that the series of earthquakes doesn't necessarily suggest that a major shaker was around the corner.
"There is no clear evidence suggesting that such a sequence of earthquakes necessarily leads to a massive earthquake," Shapira said. "Statistically speaking, there are places around the world where probability increases. Chances are nothing will happen, but you cannot rule out the possibility that it might."
Israel is situated along the Syrian-African rift, which is part of the Great Rift Valley, a geographic trench that runs from Lebanon's Beqaa Valley southward to Mozambique.
The most recent earthquake felt in the country was Monday evening. It measured in at a magnitude of 3.2. The last major earthquake to hit the region was in 1927, killing at least 300 people and injuring 700 others, CBN News reported. Its magnitude was estimated to be 6.2.
Sputniknews
Forget Yellowstone… A new super volcano is brewing under Massachusetts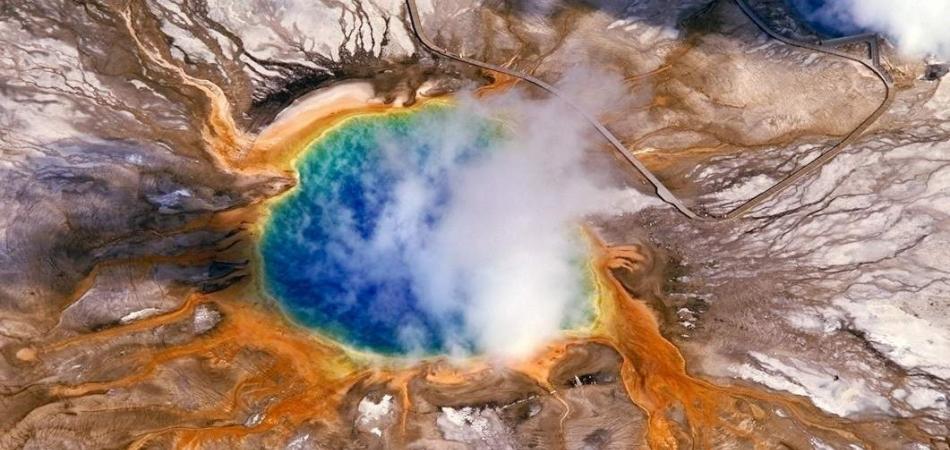 Massachusetts, New Hampshire, and Vermont Are All Sitting On New Supervolcano.
Residents along with geologists of the United States have been focusing on the Supervolcano at Yellowstone but while they have been doing so, what is described as a huge mass of molten rock, has crept up under the northeastern states of the United States.
Geologist Professor Vadim Levin said:
"The upwelling we detected is like a hot-air balloon, and we infer that something is rising up through the deeper part of our planet under New England."
This essentially means that residents of Massachusetts, New Hampshire, along with Vermont are all sitting on a new Supervolcano.
This has come as quite a shock with professor Levin saying:
"Our study challenges the established notion of how the continents on which we live behave. It challenges the textbook concepts taught in introductory geology classes."
The Region Was said to be Geologically Stable with no Active Volcanoes
Over the past, the region has been geologically stable with no active volcanoes reported Foxnews.com. Therefore, the huge build-up of the magma is something that has only occurred recently. While saying recent, considering the geological processes timescale of Earth, it may mean tens of millions of years.
Professor Levin said:
"It will likely take millions of years for the upwelling to get where it's going. The next step is to try to understand how exactly it's happening."
At the moment, geologists have no idea whether or not the huge magma bubble might make its way up to the surface and affect the people living in regions such as Massachusetts, New Hampshire or Vermont.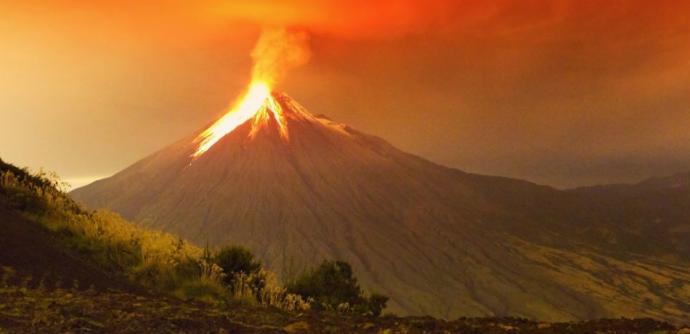 The Molten Blob Might Be Too Small to Rise to the Surface or It Has not had Time
Geologists pointed out that the molten blob is lying under the center of Vermont but it does have western New Hampshire along with western Massachusetts in its grip too. Professor Levin said it might be that the magma blob is too small so it might not rise to the surface. However, on the other hand, perhaps it did not have time to do so yet.
For the time being the residents of Massachusetts, New Hampshire and Vermont are holding their breath, but it may be futures generations that have to worry, perhaps in another 50 million years or so.
Source: Disclose.tv