The witcher's potion. What is known about the mutagenicity of 'healing' herbs
In the popular witcher saga, boys go through trials, gaining inhuman strength, magical abilities, and longevity. A major role in this is played by herbs, supposedly changing the metabolism and basic systems of the body.
From a scientific point of view, phytotherapy does not cause such radical mutations, but to get poisoning and even a tumor is quite real.
Herbal medicine has been known since time immemorial, when classical medicine was in its infancy. And now many are convinced that the infusions of herbs, different types of tea, plant extracts benefit more than tablets, because it contains only natural ingredients. It is widely believed that herbs are environmentally friendly raw materials, they have a mild effect and are safe for the body. However, we are dealing with a myth that has no scientific evidence.
Unlike drugs manufactured by industry, plants contain hundreds of chemicals, each of which may have a biologically active effect. Homemade herbal preparations or those purchased as dietary supplements are not standardized, not cleaned, often have not passed laboratory and clinical trials, and therefore it is not known how they act on the body, are combined with other medicines, do they give side effects, in which doses are safe, and in which are toxic.
Scientists from India in 2017 described such a case. A 73-year-old man came to one of the hospitals with complaints of pain in the lower abdomen and throughout the body, fatigue, vomiting, and constipation. Eight months earlier, he had been diagnosed with diabetes mellitus, and he was taking the herbal powder prescribed to him by an Ayurveda specialist, traditional Indian medicine.
Doctors examined the patient and prescribed conservative treatment, but vomiting did not pass. The next course also did not bring relief. Then they sent Ayurvedic powder for analysis and found there an increased content of lead – extremely toxic to humans. It was what caused the poisoning and inflammation of the intestines in the patient. It has been known for a long time that plants, especially roots, accumulate heavy metals and other toxic compounds well. Scientists use this feature to monitor soil pollution. The reverse side of plant susceptibility is the real risk of poisoning.
Weight Loss Risk
Since ancient times, plants of the genus Aristolochia have been used in obstetrics and treatment after snakebites. The acids of the same name contained in them have anti-inflammatory properties, and until recently, aristolochia extracts were part of the preparations for arthritis, rheumatism, gout, suppuration.
In the late 1980s, scientists discovered that aristolochic acids cause cancer in rodents. They are discontinued everywhere. However, in traditional medicine they are continued to be used.
In 1991, about one hundred cases of kidney damage due to prolonged use of Chinese traditional medicine for weight loss containing Aristolochia fangchi were revealed in Belgium. Several hundred people in different countries of Europe and Asia suffered from such "treatment". It has now been proven in experiments on mammals that aristolochic acids cause mutations in genes, provoking the synthesis of abnormal proteins in cells. This phenomenon is called mutagenesis. In 2012, the International Agency for Research on Cancer added these substances to the group of proven carcinogens, and in 2017, the Chinese authorities announced the names of 43 patented drugs and 24 plant species containing aristolochic acids.
Unexplored secrets of herbal medicine
According to rough estimates, about a third of people in the Western world use herbal and other folk remedies for colds, fever, inflammation, indigestion, constipation, cirrhosis of the liver, heart disease, diabetes, diseases of the central nervous system and even AIDS. In the United States, from 1993 to 2012, the number of herbal medicine products on the market increased tenfold. WHO recommends phytotherapy with proven efficacy in the medical insurance. All these trends, apparently, are associated with a strong belief in the healing properties of herbs that have been tested by folk medicine for thousands of years. At the same time, as American researchers note, the more widely the herbal medicine is used, the more cases of liver damage are associated with it. This is a slight increase in the level of liver enzymes and cirrhosis, and the accumulation of adipose tissue in the liver cells.
Now several natural components of herbs have been identified that have toxic and carcinogenic effects. For example, pyrrolisidine alkaloids are found in more than six thousand plants, including licorice, coltsfoot, and cucumber grass. In comfrey medicinal – 14 compounds of this type, considered genotoxic. The most famous are symphytin, 7-acetyllicopsin, 7-acetylintermedin and intermedin. These substances can cause mutations in genes, damage DNA, chromosomes, micronuclei. Many medicinal plants (Sassafras officinalis, Chinese cinnamon) and spices (nutmeg, cinnamon, anise) contain compounds of the phenylpropanoid group. For some, for example, carcinogenic effects has been proven.
Among the huge variety of potentially useful plants, the genotoxic properties of plant compounds and extracts have been studied in a very small part, the authors of the review note. To many experiments there are questions. Most were made on cell cultures, in rare cases on animals, the doses at which negative properties are manifested have not always been studied, and the results are often contradictory. Little is investigated about the manifested qualities of the compounds in complex mixtures, and this is how they are most often used in folk medicine. But the very fact that compounds dangerous for DNA are found in plants used by humans, requires studying this category of traditional medicine more carefully.
A mind reading device is almost ready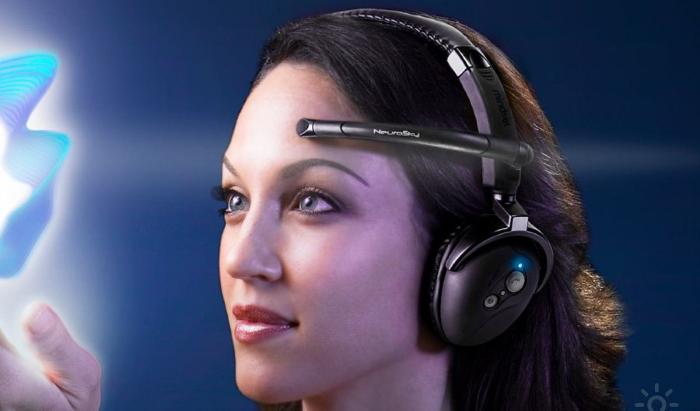 It's hard to believe, but it seems that the world will soon cease to be the same. Everything that we saw in science fiction films and thought that this was pure invention – begins to come into our lives.
For example, the other day, an amazing article was published in the scientific journal Nature, judging by which humanity has come close to reading each other's thoughts. And although the device is not yet ready for everyday use, everything goes to the fact that soon it will cease to be fiction. And although it may seem that the introduction is greatly exaggerated, in fact this is not so. So what is this device, and how does it work? Let's get it right.
So, for starters, we need an ECoG device. It is almost like an EEG (when a "cap" with electrodes is put on the head), with the only difference being that the electrodes are placed directly on the cerebral cortex. To do this, you need to drill holes in the skull or make a trepanation. It sounds creepy, but this way the accuracy of measurements increases significantly. Using this device, scientists read brain waves during an experiment.
What was the essence of the experiment: before the start, four subjects were asked to read aloud or to themselves about 50 sentences, which consisted of a certain number of words. This was necessary in order for the algorithm that read brain waves to clearly understand and catch repeating words. Similar brain activity was perceived by the algorithm as a specific word. At this stage of the experiments, such a restriction is necessary, but in the future it, of course, will not be.
Based on the data obtained, the algorithm compiled graphs and translated them into computer-friendly machine code. Then this code was passed on and the system converted the data stream into ordinary words. Thus, the system was trained and compared the signals of brain waves with the words familiar to us.
At the second stage of the experiment, when the algorithm was already trained in a certain set of words, the subject had to come up with a phrase using the same words and read them aloud or to himself.
Further, the system read and analyzed brain waves and produced the phrase that the subject was conceived. Agree, this is something fantastic!
True, it is worth noting that at first the error in the system was quite high, but over time it was able to significantly reduce. So, for example, in one of the 4 people who took part in the experiment, it was only 3%.
This is perhaps even higher than that of modern voice assistants. Another interesting observation was that the error depends on a particular person. Apparently, someone formulates their thoughts more clearly, while someone does not. How our brains and human thoughts work is still a mystery behind seven seals, but such experiments clearly push us closer to the answer.
In their report, scientists noted that similar systems existed before, but they were able to recognize only fragments of words, while their invention could cope with 50 sentences, albeit with a limited vocabulary. Since the system is based on artificial intelligence algorithms, over time, the vocabulary base will expand. Scientists also believe that they will be able to teach the system and words that were not previously learned by their algorithm. This will be possible by adding to the analysis of the laws of the English language.
Thus, today we already have a device that can read clearly formulated thoughts. But it is worth noting that for an accurate decoding, it is better for a person to pronounce words and sentences out loud. Apparently, in this way the brain is more focused on the phrase and delivers clearer signals that the ECoG device captures. Over time, the algorithms will probably learn the high efficiency of reading thoughts, even if they are not spoken aloud.
Today, the experiment has exclusively theoretical benefits, since its use involves connecting the electrodes directly to the brain, but over time, the sensitivity of devices and the development of algorithms based on artificial intelligence will overcome this obstacle. And the fact that today scientists have managed to read what we do not say out loud is truly fantastic!
PS Although you know what? If I were asked to come up with an incredible situation in which such a device could be used today, I would easily cope with such a task. Let's imagine a person who was paralyzed as a result of a car accident or attack, but at the same time has important information that will help find the culprit or the culprit of the accident. He cannot move and speak, but his brain and hearing work fine. In this case, the use of such a device could well be useful, don't you? However, there are other ways to learn something from a paralyzed person, but this will be a completely different story …
Can Internet be limited due to coronavirus Quarantine?
According to The Sun experts in the field of communications, the functions and capabilities of the Internet for the British in the near future may be limited, to ensure the operation of critical sites and applications.
The problem is that with the development of the pandemic, networks are experiencing a critical increase in traffic, which puts strong pressure on the UK's mobile and broadband infrastructure. Social distancing means that many Britons are now working at home. And closing schools means that some British children have more free time than ever.
This dramatically changes the dynamics of the Internet load. In particular, Vodafone told The Sun that their web traffic grew by 30%. It is important to note that peak traffic now occurs between 06:00 and 08:00, decreases slightly by noon and increases again in the evening, but in much larger volumes than in the morning. Therefore, now, as experts and insiders tell us, the government is busy with large-scale projects on "Internet rationing". This does not seem to imply restricting users to a certain amount of data, but it means a certain priority for important data. For example, streaming video and games are already not very important data.
Experts advise: "In this difficult time, users should think about a backup connection, whether it be another SIM card or a new data transfer provider."
Actually, providers are already slowing down, reducing the bitrate of their videos. They typically reduce the quality of streams by about 25% in the UK and Europe to reduce network load.
Now the question arises: can British networks cope with the growing load?
"Our networks remain strong," Vodafone spokesperson told The Sun. "We have enough stock to meet growing demand and maintain global connectivity with the UK."
It all looks pretty weird. The load on the network appeared on the network for a long time and the network does an excellent job. As we are told by insiders at Internet companies, this surge was predictable and providers have long been busy purchasing and installing additional equipment. One UK chain said they have a 100% margin of safety. Now the new "load" was 20%, which means that they still have 80% of their unused bandwidth to cope with any significant increase in usage.
Moreover, new equipment is already being installed. And for mobile networks there should not be any problems at all. Companies are constantly facing hurricanes and snowfalls. Does someone lose their mobile connection? It does not appear to be the case because mobile operators have many tools to redirect data flows. As a result, the new involved channels begin to experience a radically increased load. Nevertheless, nothing stops nowhere and the Internet does not disappear.
At the moment, the experts interviewed call the government's new initiative crazy and idiotic, expressing the hope that officials have the intelligence not to bother with their valuable instructions on rationing the Internet.
As The Sun has outlined, high traffic is not a problem, but rather good news. People sit at home, pay for cable channels, buy upgrades and more. Accordingly, providers buy new hardware, hire new people. Equipment manufacturers and so on are loaded with work. All is well. 
This is though, only the beginning, as the pandemic has given many leading companies a backside, forcing them to invest in organizing the work of people at home. Plus, a similar stimulus to the pandemic boot is given to the education system. Similar reforms beg in medicine and in sales networks, and so on.
Further, when the situation is toughened up and it is no longer possible for 'systems' to cope, disruption in the UK's communications networks will be on the verge. 
 The trend may be in front of us. 
US military has learned to quietly track radio signals of all frequencies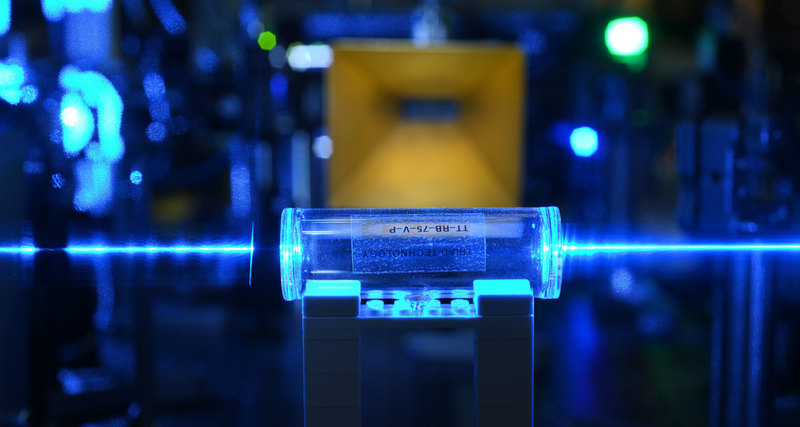 US military experiments have shown , that they created a quantum receiver is able to pick up signals from all radio frequency range.
Scientists from the Army Research Laboratory have developed a quantum detector capable of detecting signals from the entire spectrum of radio waves with just one antenna. Conventional instruments cannot recognize such a wide range of radiation unless they are equipped with multiple antennas and amplifiers.
The American quantum detector uses Rydberg supersensitive excited atoms to detect electromagnetic fields and waves. You can turn an ordinary atom into a Rydberg atom using laser radiation.
An electron on the outer shell, usually a single shell, is transferred using a laser an amount of energy close to the ionization threshold – the separation of an electron from an atom. As a result, the excited electron moves away from the nucleus. The distance between the electron and the nucleus can increase up to a million times. At such distances, an excited electron feels a weaker electrostatic field of the nucleus and reacts more strongly to external electromagnetic influences.
In the work, scientists quantified the sensitivity of the sensor to the effects of oscillating electric fields. The field oscillation frequency that the receiver successfully registers ranges from 0 to 100 gigahertz. Such results cannot be achieved using devices based on electro-optical crystals or passive electronics with a dipole antenna.
"Another advantage of a quantum receiver is its size," said David Meyer, a research fellow at the US Army's Combat Capabilities Development Laboratory, "The new sensors are small and almost invisible. In addition, quantum mechanics allows a very accurate calibration of each sensor. "
Rydberg's atoms have recently begun to be used in devices for the detection of electromagnetic fields, including radio signals. 
Thanks to a new study, a quantitative description of the sensitivity of such detectors has appeared. In the future, scientists intend to enhance sensitivity in order to record even the weakest signals.