The Unrecognized Genius Of Nikola Tesla: How Far Ahead Was He?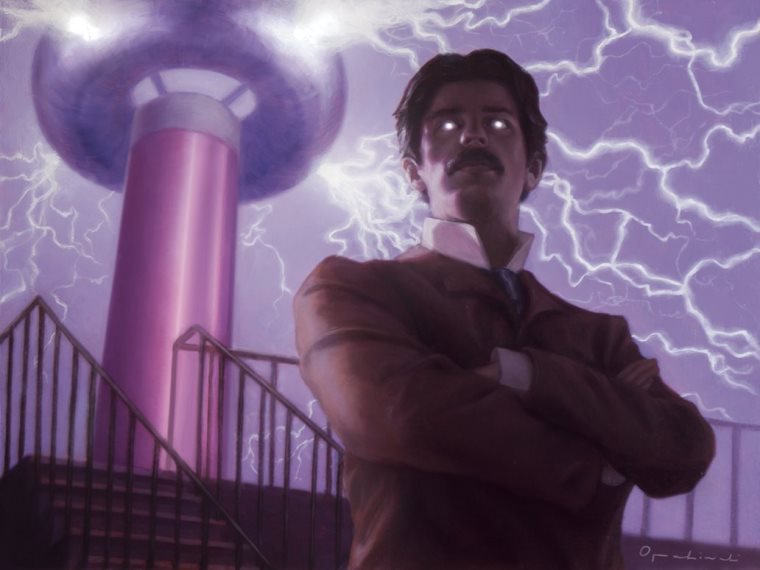 by Yannis
A name that is placed next to Einstein, Maxwell, Faraday, Leibnitz, Ohm, Ampere and all the other legendary figures of science. But does he deserve to be there, or does he deserve to be on top of them all?
It was July 10, 1856 that he first saw the light of day at Smiljan (located in contemporary Serbia – modern day Croatia – which, at the time was part of the Austrian Empire) and through his life he has patented over 300 inventions.
Typically he is referred to as an inventor and an electrical/mechanical engineer who studied at Graz University and dropped out. It is curious that the person responsible for the basis of our modern science did not even finish his studies.
What is he responsible for? Let's begin with alternate current (AC), high voltage transfers and high frequency power, without which we would still be using direct current and voltages up to 30 Volts. Then we go to induction motor, rotating magnetic fields, radio remote control devices and a project that he did not manage to finish, X-rays. Still doubt that he was a genius?
His thoughts and ideas made the other scientists of his era describe him as a "mad scientist". And yet, people saw fit to name the unit of magnetic measurement after him. And yet, the Americans saw fit to offer him incentives to move to the U.S.A. and continue his work there. And yet, there were people that funded him with a lot of capital so that he would be able to complete his experiments and present his inventions. 300 of them. What a mad scientist!
But it is not his recognized work that is the scope of this article. It is his secret and unrecognized work that we will be discussing about. It is those theories that were regarded as so extravagant that earned him the title and yet, nowadays, they may have been put into effect, and no one acknowledges that they are based on the notions of a mad scientist 100 plus years ago!
Discoveries, experiments and notes that were hidden from the general public and were implemented solely on governmental and military projects with results that could threaten the entire world! What are they? Let's begin:
 Earth's resonant frequency
It has been confirmed that all bodies have a resonant frequency.
What is this frequency?
The one at which a specific body oscillates with greater amplitude. It is the frequency that can result to its destruction. Tesla stated that Earth had such a frequency around 1900.
What would the result of such a frequency be on earth?
The same as in Tacoma Narrows Bridge in 1940. The oscillation was so great that the bridge completely collapsed.
Alleged application of Tesla's Earth's resonance notion?
According to some scientists (unverified and unproven accounts) in intentional earthquake creation through magnetic induction to the magma chamber.
 Artificial lightning
In as far back as 1899, Tesla produced artificial lightning in Colorado Springs consisting of millions of volts and as long as 135 feet. The thunder of the released energy was heard 15 miles away and people at Cripple Creek, Colorado, observed sparks between their feet and the ground and from water taps when they touched them. Through his high frequency experiments he destroyed a power station generator.
Does this sound like an electrical weapon to you? Could there be one or more hidden somewhere and we will not find out until it is too late?
 Wireless electric current
During his tenure at Colorado Springs, Tesla experimented on atmospheric electricity. He received funding from J. Pierpont Morgan to construct the Wardencluffe Tower for the purpose of achieving wireless communication. In 1903 he stipulated at letters to his sponsor that this tower would be capable, apart from transmitting wireless massages, to transmit wireless electrical power. The experiment was never completed as Morgan interrupted the funding.
When was such a possibility confirmed? With the creation of mobile phones in 1947. It was dubbed as dangerous for humans due to the immense electromagnetic fields that would be formed as a result of the voltage differential required for such a transmission. But still the idea was valid and he was granted a patent for it.
 Dynamic gravitational theory
In 1931 he claimed to have developed a theory that would put an end to Einstein's theory of relativity. No one else has ever directly disputed this theory. Yet Tesla did. He never managed to put this theory into practice as he died. It is believed that these notes were confiscated by the FBI through the Alien Property laws after his death in 1943, even though Tesla had been awarded the American citizenship.
Unproven and unverified scientific claims place an application of this theory to the ex-Soviet construction of the Cosmosphere (the Russian operational version of the Star Wars defensive system) which includes machinery that supposedly is able to fly and move around taking advantage solely of Earth's gravitational forces without any assistance from propulsion engines. The science behind this program remains a closely guarded secret, and until it is revealed we will not know if it is true that it took advantage of Tesla's dynamic gravitational theory.
When was the Cosmosphere put in place? 80 years later than Tesla's theory.
 Directed energy weapons
After studying a Van de Graaff generator, Tesla stipulated theories about a weapon that he called "teleforce". The contemporary press called it a "death ray". As per Tesla himself, this would be a particle beam weapon capable of firing against ground and air targets, sending concentrated beams of such energy that could bring down 10,000 aircraft at a distance of 200 miles. 
In 1937 he claimed that he actually constructed and tested such a weapon. This was again not made possible because of his death and any notes or prototypes would have been confiscated by the FBI. A treatise of this weapon is located at the Nikola Tesla Museum in Belgrade.
In 1958 the U.S. Advanced Research Projects Agency worked on such a weapon. It later claimed that even though the weapon was possible, it could not be constructed because the power requirements would be beyond the power generation capabilities. That was in 1958. Are we sure that it is not possible now? Almost a century after Tesla said he created it?
How far his concepts in the future were, is clearly stipulated by Emile Girardeau who assisted in developing France's first radar system. He said that he did know if Tesla was prophesying or dreaming, but if he was dreaming, he was dreaming correctly.
About The Autor
Yiannis
Hi, I'm a wondering artist with a troubled mind looking for answers in theoretical physics, astronomy, quantum mechanics and the little secrets of mind and soul. I have a bachelor in applied nuclear technology and a master in computer science but nothing beats my bass guitar. I would love to have a golden retriever.
References:
1. http://en.wikipedia.org/wiki/Nikola_Tesla
2. http://en.wikipedia.org/wiki/Resonance
3. http://www.bibliotecapleyades.net/sociopolitica/esp_sociopol_firesky_01.htm
4. http://en.wikipedia.org/wiki/Particle_beam
Source:
The goal of human civilization is to create AI and disappear?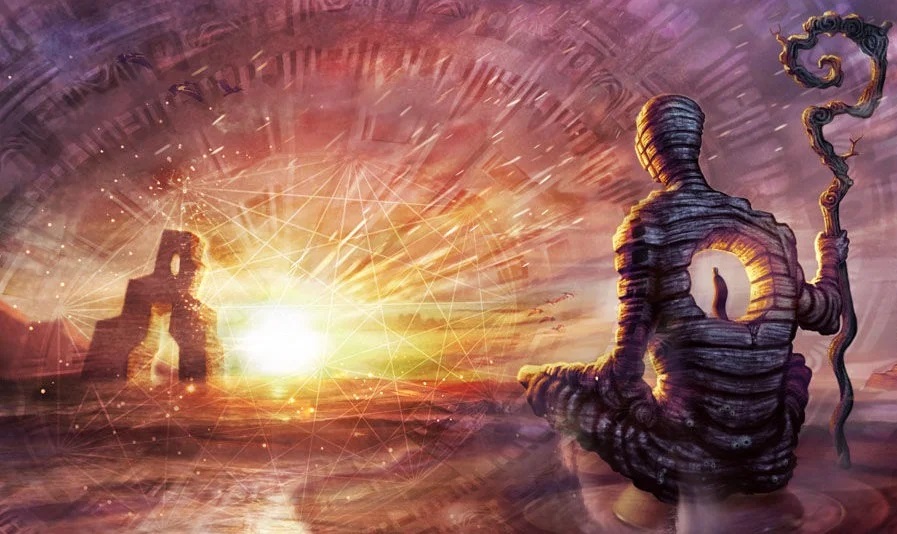 Various sources often talk about civilizations that lived long before us. They all developed, prospered for a while, and then disappeared in an incomprehensible way.
What is the reason for their decline, we probably will not know. All we can do is admire the remains of stone buildings, over which time has almost no power.
While looking for an answer, we somehow accidentally stumbled upon an interesting saying about the life of Japanese samurai: "A samurai has no goal, but a path." In the end, the "path of the samurai" ended in what is known – death. The path of any civilization ended in the same way.
If you look at the issue through the prism of a samurai saying, then there is no point in looking for why and how civilization ended its existence. Probably, the process itself and its result are important here. But to whom is it important and what result does it expect?
Mysterious director
Apparently, behind the curtains of this "ancient theater" there is a mysterious "director" who periodically makes necessary adjustments to the history of civilization.
To figure out what's what, you need to look at current trends in science. Where does a person strive with such an irresistible desire to "play God." This attracts him and at the same time frightens him, but in no way turns him away from the intended path. Most likely, artificial intelligence (AI) is the purpose of our civilization's existence.
About 50 years ago it would have seemed nonsense, but to someone, perhaps even now. However, if you trace the last 100 years of the life of our civilization, you get the feeling that most of the discoveries were given to mankind at the same time. A powerful leap has taken place in a hundred years. Why did it happen?
At the beginning of the last century, scientists recognized the existence of fields that have memory and the ability to store and transmit information. It is very likely that such or a similar field can be around the Earth and, more interesting, possess intelligence. Isn't this the same "Director" hiding behind the screen of the "ancient theater"?
If this is so, then at a certain moment the "Director" gives the selected scientist "access" to certain knowledge (perhaps even in a dream, like Mendeleev), and another scientific breakthrough occurs in the world. Step by step, discovery after discovery, humanity is steadily moving towards the creation of AI. The trend is already well visible.
AI is probably the next "Babylon", which will combine all the knowledge, culture and accumulated experience of civilization. In the future, the neural network will enter into a connection with the general information field and leave humanity without knowledge, technology, and even a spoken language. This will be the next decline of civilization. And the "Director" will receive another array of new data (experience) in order to start creating a new civilization.
If someone believes that past civilizations ended in large-scale conflicts, then most likely this is already the consequences of "turning off" AI.
Co-founder of Skype talked about the threat of AI to humanity
One of the creators of the Skype internet call service, Jaan Ta
llinn, said that the development of artificial intelligence (AI) threatens humanity. According to him, humans face three key threats, but it is AI that should be feared most of all, the expert said.
Tallinn explained that at the moment, no one can predict what development AI will achieve in the next decades. In addition, the fact that scientists are creating artificial intelligence that can form a new AI without human intervention is also a cause for concern.
In addition, as the co-founder of the popular video calling service noted, the development of synthetic biology also causes concern. According to him, this direction in science allows the creation of artificial DNA sequences and biological systems that may not exist in nature.
Tallinn also drew attention to the fact that he fears we are entering an era of "unknown unknowns", things that people are not even able to imagine right now.
Volkswagen robot will autonomously charge cars: a working prototype presented
The renowned German car manufacturer announced a new development. This time, engineers have created a unique robot capable of autonomously charging electric vehicles. 
For more than a year, specialists have been developing this project, but only now the concern was ready to demonstrate the first working prototype. The robot is ready to charge electric vehicles and has shown the high efficiency of this process.
It is called the Mobile Charging Robot, and experts have already compared it to the R2-D2 droid from Star Wars, including squeaks and clangs. Indeed, there is a similarity. Before implementing this idea, the engineers decided that robots should be allowed to charge cars parked in large residential complexes.
This will save their owners from leaving in order to find a gas station. Another advantage is that large parking lots and garages do not have to contain several expensive charging points for electric cars. The car company said in a press release that the robot works exclusively autonomously.
It independently controls and interacts with the vehicle being charged. It opens the cover of the charging socket and independently connects the power plug, then disconnects it. The robot looks like a trailer, which is a mobile energy storage.
It is capable of charging multiple electric vehicles at the same time. Despite the fact that the manufacturer confidently praises its concept, experts saw inefficiency in the fact that first it is necessary to charge the robot's battery, which is then used to recharge electric cars.
Volkswagen Group Components CEO Thomas Schmall noted that creating an efficient charging infrastructure for the cars of the future is an important step in the company's development.
Its engineers focus on finding solutions to avoid costly do-it-yourself measures. The mobile robot is only part of the concept that will continue to be developed.
This video will forever change the way you think about time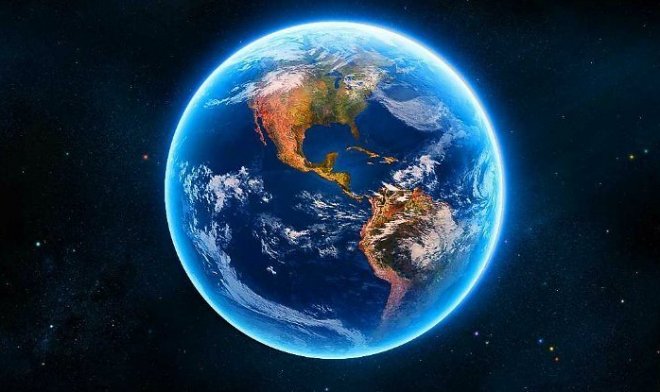 Business Insider, one of the world's leading news portals, made a three-minute video that depicted the Earth's timeline as a journey from Los Angeles to New York.
So, the beginning of the journey is 4.54 billion years ago, when the Earth was formed from the accumulation of gases and stardust. After some time, a significant event occurs – a giant space body crashes into the still not cooled Earth, as a result of which the breakaway part becomes its satellite – the Moon.
Further, the route runs through the mountains of Arizona, formed about 3.95 billion years ago. A few more kilometers to the east and we are at the 3.8 billion year mark. This is where the first evidence of life in the form of replicating molecules appears.
The next "stop" Kansas – 2.7 billion years ago. Cyanobacteria that produce oxygen appeared on Earth. It took the next 200 million years for the atmosphere of our planet to accumulate sufficient reserves of this most important gas.
Halfway through, we reach Pennsylvania. We are separated from it "only" by 660 million years. Life is developing rapidly: the Earth is covered with vegetation, amphibians are evolving. Unusual time travel is coming to an end – to the point "Now". By the time the dinosaurs become extinct, we finally reach the outskirts of New York.
And where is the most important thing – people? To find out, you need to carve out three minutes and watch the entire video.
Source: Business Insider