The universe can be part of a large quantum computer
Recently, two physicists from the Baltic Federal University Immanuel Kant (IKBFU) in Russia have proposed a whole new view of the cosmos. Their research catches the crazy idea that we are living a simulation in computer and mixing it with the astonishing "many worlds" theory to say that essentially our entire universe is part of an immensely large quantum system encompassing "countless" Multiverses.
When you think of quantum systems, such as the quantum computers of IBM and Google, we usually imagine a device designed to work with subatomic particles – qubits – to perform quantum calculations.
These computers may one day perform advanced calculations that classical computers today cannot, but for the time being they are useful as a way of researching the gap between classical and quantum reality.
Artyam Yurov and Valerian Yurov, the IKBFU researchers behind the study mentioned above, postulate that everything in the universe, including the universe itself, should be viewed as a quantum object. This means that to experience 'quantum reality', we don't have to look at subatomic particles or qubits: we are already there. Everything is quantum!
Yurov and Yurov begin your job claiming that they turned upside down currently popular theoretical views of physics:
We present a new view on cosmology, based on the quantum model proposed by Michael and Hall. Following the idea of ​​this model, we consider finite many homogeneous and isotropic classical universes whose evolutions are determined by the standard Einstein-Friedmann equations, but which also interact with each other in quantum form.
The article goes on to describe mathematically how our entire universe is itself a quantum object. This means that, as a tiny subatomic particle, it exhibits quantum properties that must include overlap. Theoretically, our universe should be in more than one place or state at a time, and that means there must simply be something out there for it to interact with – even if it means that it uses non-intuitive quantum mechanics to interact with itself in multiple states simultaneously. .
The problem with expanding quantum mechanics to large objects – such as a single cell – is that other theoretical quantum characteristics stop making so much sense. In this case, decoherence, or how quantum objects collapse from various states to the physical state we see in our classical observations, does not appear to occur on the cosmic scale.
Yurov and Yurov have a simple solution to this: they state unequivocally in their work that 'there is no' decoherence ".
According to an article by Sci-Tech Daily, the lead author of the article Artyom Yurov said:
At that time I was skeptical of the idea. Because it is known that the larger the object, the faster it collapses. Even a bacterium collapses extremely fast, and here we are talking about the universe. But here (Pedro Gonzales Diaz, a deceased theoretical physician whose work partially inspired this study) asked me, "What does the universe interact with?" And I answered nothing. There is nothing but the universe and there is nothing with which it can interact.
But the more Yurov and Yurov explored the "many interacting worlds" theory (MIW), which says that all quantum functions physically manifest themselves in alternate realities (the cat is dead in one world, alive in another and dancing Cha Cha in another, etc.), but they realized that not only does this make sense, but math and science seem to work better if you assume that everything, including the universe, has quantum characteristics.
According to study:
This implies that the reason why quantum phenomena are so fragile has nothing to do with a 'collapse of a wave function' (whatever that means) – indeed, an object such as a wave function is essential and can be completely avoided in MIW formalism. No, the existence of quantum phenomena depends solely on the mutual positions of neighboring "worlds" – when they are close enough, quantum potential is alive and kicking; when they depart, the quantum potential diminishes and the particles become effectively classic again.
The researchers then used their assumptions to come up with calculations that expand the "many worlds" theory to encompass multiple universes or multiverses. The great idea here is that if the universe is a quantum object, it must interact with something and that they are probably other universes.
But what research does not explain is why our universe and everything in it would exist as analogous to a single qubit on a gigantic quantum computer spanning multiple universes simultaneously. If humans are not the magical observers who cause the quantum universe to collapse into classical reality, by measuring it, we could be gears in the machine – perhaps the universe is a qubit, maybe we are the qubits. Perhaps we are just noises that the universes ignore as they perform their calculations.
Maybe we live in a computer simulation after all. But instead of being the "non-playable characters – NPCs"Favorites of an advanced creature, we are just a few pieces of math that help the operating system work.
You can read Yurov's article, "The day the universes interacted: quantum cosmology without a wave function" here at Springer.
Parallel universes exist and influence each other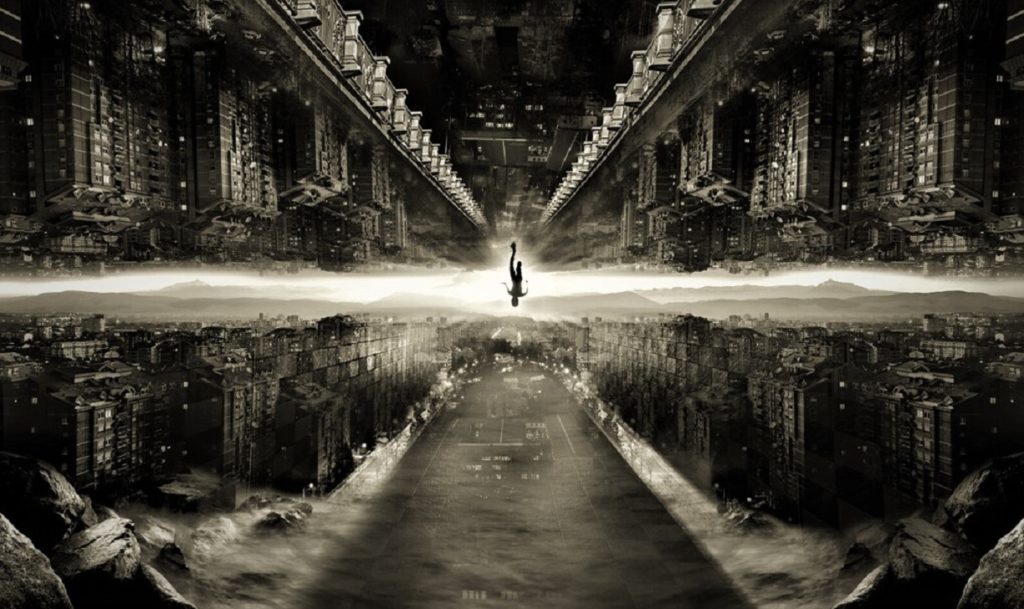 A team of researchers proposes that parallel universes not only exist but also interact with each other influencing each other with a subtle force of repulsion.
That is, instead of evolving independently, these nearby worlds are conditioned. Researchers believe that their theory could help explain some of the strangest phenomena of quantum mechanics.
The concept of universes or parallel worlds refers to the existence of several universes or relatively independent realities.
Does this concept have a scientific basis? It seems that yes, since the development of quantum mechanics, the search for a 'Theory of Everything' and other hypotheses of current physics have hinted at the possibility of the existence of multiple dimensions and parallel universes.
From this perspective of seeking explanations for the most incomprehensible phenomena of quantum mechanics, a team of researchers from the University of Griffith and the Griffith Center for Quantum Dynamics, in Australia, works; and from the University of California, in the United States.
In this case, what the researchers propose – and in this lies the novelty of their approach – is that parallel universes not only exist but also interact with each other influencing each other by a subtle force of repulsion.
That is, instead of evolving independently, these nearby worlds condition each other.
Scientists Howard Wiseman, Michael Hall and Dirk-Andre Deckert also show in an article published in the prestigious journal Physical Review X, that such interaction could explain all the strange elements of quantum mechanics that, when applied at a macroscopic scale, "They seem to violate the laws of cause and effect."
According to a statement issued by Griffith University, Professor Wiseman and his collaborators propose more specifically the following:
On the one hand, that the universe we experience is only one among a gigantic number of worlds. Some of these are almost identical to ours, but most are very different.

On the other hand, scientists argue that all these worlds are equally real, existing continuously over time; and that possess precise properties.
They also point out that all quantum phenomena arise from a universal force of repulsion between the 'near' (i.e. similar) worlds, which tends to make them more dissimilar.
Michael Hall finally says that his theory, baptized as "Many Worlds in Interaction" could even generate an extraordinary possibility: prove the existence of other worlds.
Hall explains about "Many Worlds in Interaction" that its beauty is that, "if there is only one world, this theory will be reduced to Newtonian mechanics; but if there is a gigantic number of worlds it will reproduce quantum mechanics. "
This approach therefore, adds the physicist, "predicts something new that is neither Newtonian theory nor quantum theory."
"We believe that, by providing a new mental image of quantum effects, it will be useful in planning experiments aimed at testing and exploiting quantum phenomena," for example, in areas such as molecular dynamics, where they play an important role in reactions. chemical
Prudence is a maxim when physics tells us about invisible spaces. But we could also face a profound paradigm shift that would revolutionize our understanding of nature and that would open new fields of possible scientific thoughts.
While the tests arrive or not, and fortunately, in the parallel universe of the imagination, the multiple worlds continue to generate exciting realities.
30 Deep Philosophical Quotes from Alan Watts That Will Help You Make Sense of Your Life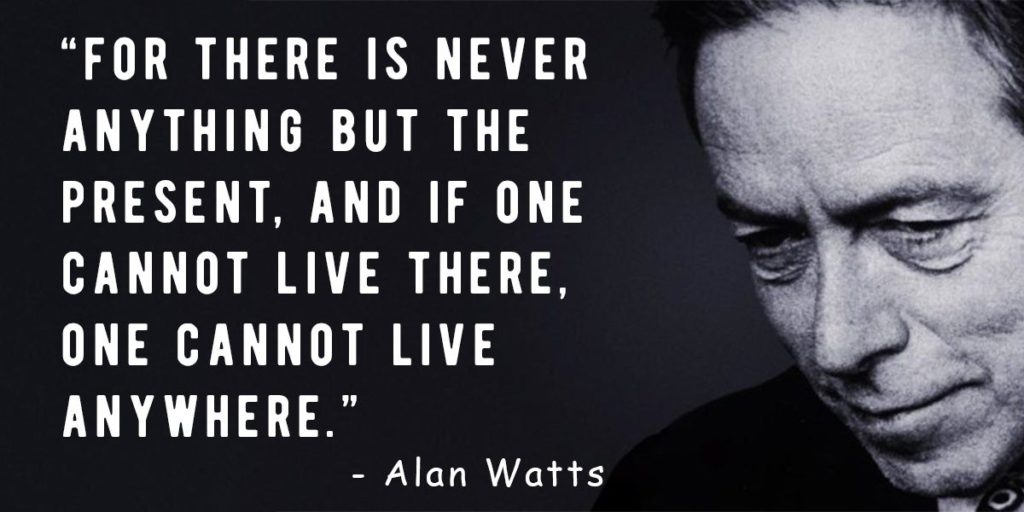 There was a time when the West was quite ignorant about the philosophies of the East. The East had only remained as an area to conquer and exploit – that there was a rich Eastern philosophy was something the West never really explored. Until a few Westerners went on an Eastern philosophical journey and shared their thoughts with the wider Western audience. Alan Watts is one such amazing personality. At first, Alan Watts became an Episcopal priest. But later on, he left this route and went to California to join the faculty of the American Academy of Asian Studies.
Alan Watts' mother was a missionary and she used to teach children from Asia. From a young age, Alan Watts was fascinated by stories and myths circulating all over Asia. They were rich with a taste of Eastern Philosophy. And so, he learned Chinese and dived deep to learn the intricacies of this complex philosophy.
After researching Zen Buddhism rigorously, he published one of his first and most famous books: The Way of Zen. The wisdom in the book fascinated the youth. It was not an insight into any religion, it was more of psychotherapy. From then on, Alan Watts had produced wonderful books ranging from natural history, Western history, cybernetics to sexuality, and semantics, etc. His wisdom can be seen in his words, and in his sayings. They will clear your mind and set a clear path before you.
Here are some of the quotes by Alan Watts that will really clear up your mental blocks:
1. We seldom realize, for example, that our most private thoughts and emotions are not actually our own. For we think in terms of languages and images which we did not invent, but which were given to us by our society.
2. We cannot be more sensitive to pleasure without being more sensitive to pain.
3. Trying to define yourself is like trying to bite your own teeth.
4. This is the real secret of life — to be completely engaged with what you are doing in the here and now. And instead of calling it work, realize it is play.
5. There will always be suffering. But we must not suffer over the suffering.
6. But I'll tell you what hermits realize. If you go off into a far, far forest and get very quiet, you'll come to understand that you're connected with everything.
7. Every intelligent individual wants to know what makes him tick, and yet is at once fascinated and frustrated by the fact that oneself is the most difficult of all things to know.
8. The only way to make sense out of change is to plunge into it, move with it, and join the dance.
9. To have faith is to trust yourself to the water. When you swim you don't grab hold of the water, because if you do you will sink and drown. Instead you relax, and float.
10. This is the real secret of life — to be completely engaged with what you are doing in the here and now. And instead of calling it work, realize it is play.
11. A scholar tries to learn something everyday; a student of Buddhism tries to unlearn something daily.
12. When you get free from certain fixed concepts of the way the world is, you find it is far more subtle, and far more miraculous, than you thought it was.
13. Try to imagine what it will be like to go to sleep and never wake up… now try to imagine what it was like to wake up having never gone to sleep.
14. You are a function of what the whole universe is doing in the same way that a wave is a function of what the whole ocean is doing.
15. Problems that remain persistently insoluble should always be suspected as questions asked in the wrong way.
16. Meditation is the discovery that the point of life is always arrived at in the immediate moment.
17. The more a thing tends to be permanent, the more it tends to be lifeless.
18. One is a great deal less anxious if one feels perfectly free to be anxious, and the same may be said of guilt.
19. You didn't come into this world. You came out of it, like a wave from the ocean. You are not a stranger here.
20. When we attempt to exercise power or control over someone else, we cannot avoid giving that person the very same power or control over us.
21. Never pretend to a love which you do not actually feel, for love is not ours to command.
22. There was never a time when the world began, because it goes round and round like a circle, and there is no place on a circle where it begins. Look at my watch, which tells the time; it goes round, and so the world repeats itself again and again.
23. The meaning of life is just to be alive. It is so plain and so obvious and so simple. And yet, everybody rushes around in a great panic as if it were necessary to achieve something beyond themselves.
24. Everyone has love, but it can only come out when he is convinced of the impossibility and the frustration of trying to love himself.
25. The positive cannot exist without the negative.
26. But the attitude of faith is to let go, and become open to truth, whatever it might turn out to be.
27. Words can be communicative only between those who share similar experiences.
28. The greater part of human activity is designed to make permanent those experiences and joys which are only lovable because they are changing.
29. Man suffers only because he takes seriously what the gods made for fun.
30. It's better to have a short life that is full of what you like doing, than a long life spent in a miserable way.
So, find your way and clear your mind. Let the wisdom of Alan Watts pave your way to the future.
MDMA Inches Away From Becoming FDA-approved Pharmaceutical
John Vibes, Truth Theory
Waking Times
A set of clinical trials for MDMA, sponsored by the non-profit Multidisciplinary Association for Psychedelic Studies (MAPS) has now reached "Phase 3," which brings the substance just a few steps away from getting approved by the US Food and Drug Administration (FDA).