The Ultimate Guide To Travelling When You're Broke!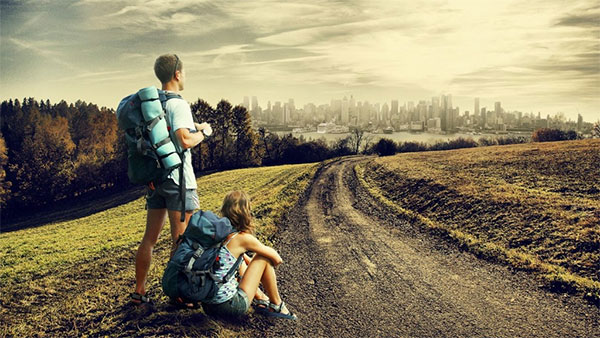 Think you don't have enough money to travel? Think again. Travel guru Matt Kepnes puts that myth to rest with this guide to traveling on little (or no) money. Here is his story.
Money
This is something I hear from everyone.  "I simply don't have enough money to travel."
Since this question comes up so often, I like to constantly remind people of this fact:
You do not need to be rich to travel. Let's repeat that.
You do not need to be rich to travel.
I sure wasn't. I had an administrative job making $30,000 a year before I left for my first trip. That's a pretty average entry wage for Boston.
Yet I managed to save enough to travel the world. How? I made it a priority. If travel is not a priority for you, you will always find some other things to spend money on and you'll never have "enough" money to travel. I never have enough money to go shopping or buy a new electronic gadget because I spend my money on travel, so there isn't much left over for non-priority expenses. Everything I do is focused on having more money for travel (and other things I love like sushi, movies, and nice dinners)!
What is your savings priority? Is it travel? If it is travel, what is keeping you from saving money? What are you spending it on?
A few months ago, I wrote about the importance of writing out your expenses and then cutting them to save money for your trip. I offered 20 tips on how to do so – the same tips I used before I went away. At the time, I was still paying college debt and yet using those tips managed to save over $20,000 dollars for my initial trip around the world.
"But Matt, I work a minimum wage job/am a student/live on social security/am homeless/insert other excuse here and no matter what I can do, I'll never be able to do it. I can't even pay back my student loans. What do I do?"
Work Overseas – Not making enough money at your job? Why not get a job overseas? There are plenty of opportunities in the world as long as you aren't picky — and after all, this isn't a career you are starting, it's just a way to earn money for travel. Here are some jobs you can get to pay the bills and fund your travels:
Au pair
Bartender
Hostel worker
Waitress/Waiter
Farm worker (Very popular in Australia and New Zealand)
Dive instructor (Some certification required)
Tour guide
Cruise ship worker
Casino worker
Seasonal worker at ski resorts
Working overseas often gets discounted as an option because it seems hard to do. It's not. Just be open. These jobs don't require advanced degrees or a lot of work experience either. Are you going to get some high-paying office job? No. Will you get a shitty, low-wage job that will pay all your travel bills? Yes! I've met people from all walks of life, both from Western and non-Western countries, funding their travels this way.
Here are three websites that can help you find work overseas:
Council on International Educational Exchange Work Abroad Program
Alliances Abroad
BUNAC
Teach English Overseas – One of the best ways to make money for travel is to teach English overseas. You can make a lot of money teaching – I replenished my travel funds while working in Thailand, and I have had friends leave South Korea with tens of thousands of dollars in the bank.  All you need is the ability to speak English fluently and maybe a TEFL degree, depending on the country you work in. The world is yearning for teachers and this is a job in high demand- – many companies in Asia will even pay for your flight over.
Here is a basic guide to finding a job overseas and a more advanced in-depth guide for those ready to take the plunge.
Get Free Flights – There are so many ways to earn free flights I hate when people tell me they can't afford to fly. Sign up for a few travel credit cards, collect miles, and then fly for free.  Most cards offer sign-up bonuses of 30,000 points — and if you sign up for both an airline card (think United airlines card) and a general rewards card like the Chase Sapphire or Amex card, you can combine the two point balances and get a cheap flight faster.
Credit card sign ups are the best way to collect miles. I've used these sign up bonuses to collect hundreds of thousands of miles.
Can't sign up for credit cards? There are many ways to increase your mileage balance without credit cards. Three impact ways are:
Watch out for deals – I sign up for all the airline mailing lists. I always watch out for special 2 for 1 miles deal. Or when they have special card offers to get extra miles. United Airlines just gave me 1,000 miles for watching a demo on their new shopping toolbar. I once got triple miles by buying some clothes from Gap just by seeing it in their mailing list. That doesn't even utilize all the special bonus offers airlines have on cars, restaurants, and hotels.
Shop at their member stores – All airlines have special offers with all the big stores- Amazon, Apple, Best Buy, Target, etc. Shopping at those preferred stores will earn you 2 to 4 miles per dollar spent- sometimes even more. If you spend 1,000 dollars a month, you can earn up to 3,000 miles just by going through their websites. The products don't cost extra. I do all my shopping through the airline malls simply for the extra miles.
Put everything on the card – I pay nothing in cash. I put everything on my card- from Starbucks to phone bills. My total monthly spending is about $2,500 per month. That's more miles for me. Everything I do is to benefit my mileage account.
Couchsurf – This service connects travelers with locals who are willing to let them stay with them for FREE. Using this site you will never have to pay for accommodation. Years ago I read about a guy who has been traveling for years while only Couchsurfing and I've used this service about 10 times and always meet amazing people. Sometimes you get a room, sometimes a couch, sometimes an air mattress, but it's always free. There are also local Couchsurfing group meetups that can help you make friends in your new city. Similar sites include Servas and Hospitality Club but I like Couchsurfing the best. It's a more active community.
Hitchhike – A free way to get around destinations that is relatively safe and quite common in many parts of the world including Central America, Scandinavia, Eastern Europe, Australia and New Zealand.  I've hitchhiked in a few places around the world and know many people who have done the same.
Free Walking Tours – Want to learn about the city, get your bearings, and see the major sights? Take a free walking tour. You can find them in 90% of the major cities in Europe, and there are also a few in large Asian cities, New York, Australia, and New Zealand.
Some good free tour companies include:
Australia Free Walking Tours
Big Apple Greeters (NYC)
Athens
Brasov
Bratislava
New Europe Walking Tours (All over Europe)
Housesit – Can't afford your vacation? Watch someone's house while they go on theirs.  You can sign up for one of the sites below and watch people's homes for free, allowing you to stay in one destination for a while and get to know it well without having to pay for accommodation. Added bonus: you get a kitchen to cook your food!
Housesitting resources:
House Carers
Mind My House
The Caretaker Gazette
Cook Your Meals – The best way to save money on the road is to cook all your own meals. I recently spent $60 USD for a week's worth of groceries in Stockholm instead of an average of $15 USD per meal eating out! That's a saving of $150 USD! If you are Couchsurfing, your host will probably have a kitchen and many hostels, campsites, and guesthouses also have kitchens. No kitchen? Pack your own container and silverware and make some sandwiches and salads on the go. Not every meal requires a stove right?
Just because you are traveling, it doesn't mean you need to eat out every meal. You won't ruin your trip to Paris if you decide not to eat out one day! There's simply no reason to be spending lots of money on food on your trip!
Here is more information on how to lower your food expenses when you travel.
WWOOFing – Working on a farm will get you free room and board, while allowing you to commune with the great outdoors. You have to pay to get to the farm but once you are there, everything else is covered!
And four ways to save money that cost a little but are still very cheap:
Get rail passes – Booking ahead of time can usually save you about 50% of the cost of a train ticket, but if you don't want to be tied into a fixed schedule, rail passes can save you a lot of money. I've saved hundreds in Europe and, in Australia, a train pass saves a whopping 70%.
Sleep in large dorms – Large hostel dorm rooms are the cheapest paid accommodation out there. If Couchsurfing isn't your thing, this is your next best way to save money on a place to sleep.
Use student and other discount cards – Are you a student, teacher, or under 26? Welcome to the world of 50% off attractions and a plethora of discounts. Get a student/teacher/youth card and save big!
Get city tourist cards – If you plan on seeing a lot of sights in a city, you should get a city tourism card which offers you discounted and free access to the major attractions and museums, as well as free public transportation. I saved over $100 dollars with the London pass, $80 with Paris Museum card, $50 with a Helsinki card, and tons more with other city tourism card. They are an amazing way to save money on attractions that not enough people use.
Between all of these tips, you'll be able to travel for relatively little money. After all, I recently spent 5 days in Stockholm on $100 and once spent 10 days in London on $700. If I can do it, you can do it too.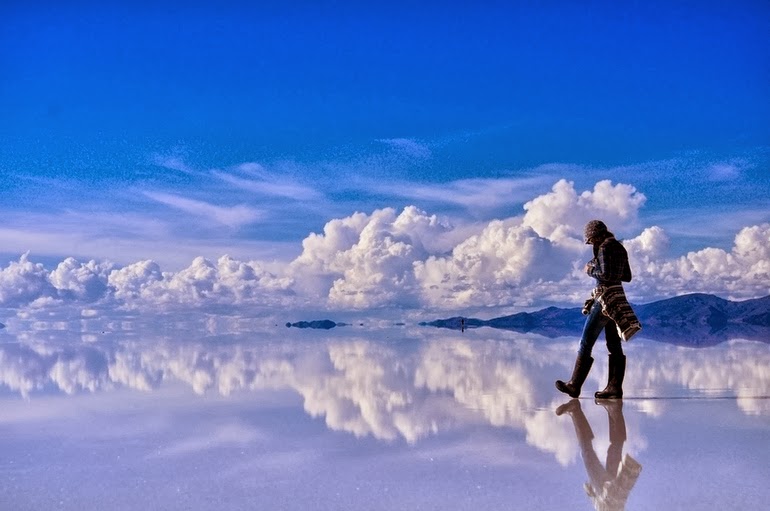 Travel hacking, or the art of getting everything on miles, is the best way to travel cheaply.  So let's create an example using the tips above. Say you want to go to Australia for two weeks. It's a long way and Australia is an expensive country. How do you do it without busting your budget?
Flights – It takes about 70,000 miles for a round-trip flight to Australia from United States. You can earn that many miles by signing up for these two cards:
United Airlines card (30,000 miles)
Chase Sapphire card (40,000 miles)
or sign up for two American Airlines card (40,000 miles per card)
Or you can simply pay the $1,500 USD for the flight!
Cost: about $100 USD in taxes and fees for your flight using miles.
To find out more about using credit cards and miles for free flights, read this article.  And while I used the US an example and we have the most deals, there are a number of reward cards for Canadians, UK citizens, and Europeans.
Accommodation – Couchsurfing while you are in Australia will allow you to stay with locals for free, plus you'll have access to a kitchen where you can cook your meals and save money for traveling.  There are a lot of people on Couchsurfing in Australia and it's very easy to find someone to stay with. Additionally, Global Freedloaders also has a lot of users in the country.
Cost: $0
Food – A friend of mine once told me they simply get screwed with the price of food in Australia and it is true! However, if you cook your meals, expect to pay $70–80 USD per week. For that price, your groceries will include pasta, vegetables, chicken, and some other basic foodstuffs. Because food costs so much, campsites, hostels, apartments, and even some budget hotels have kitchen facilities for you to use. An average restaurant meal in Australia will run you around $15 USD for no-frills eating. This includes pub food, fish-and-chip shops, Chinese restaurants, and quick lunch shops. If you are staying in hostels, most offer meals each night for $6 USD and under. They call these "Special Backpacker meals," and the food is typically pasta, fish and chips, or burgers. It's not very healthy, but it is very cheap.
Cost:  $100 – 300 USD (Assuming you alternate cooking your own food and eating out a few times.)
Transportation – The easiest way to see Australia is via Greyhound, and they offer good value bus passes. On the popular Sydney to Cairns bus route, a normal bus ticket is about $400 USD for a direct one-way trip. However, the pass for the same route is typically $350 and lets you hop off and on as much as you would like. Not only is the pass cheaper, but it allows you to see other destinations along the way.
Another popular and cheap way to travel around Australia is to rent a van and drive yourself. Campervan and car rentals do two things: they lower your transportation costs because van rentals are really cheap and driving yourself is cheaper than taking the bus or flying. They also double as a bedroom, so you can save on accommodation by sleeping at a campsite instead of a hostel. You can rent these for about $35 USD per day.
Using web classifieds like Gumtree or hostel message boards can allow you to find travelers looking for rides or those wanting to get rid of their car. Taking on a few travelers to share the cost of the van and gas can cut your transportation/accommodation expenses to less than $20 USD per day! (Or use them to hop rides with other people and only pay for gas!)
Cost: $100 – $400 depending on which method you use.
Activities – Activities are really expensive in Australia, generally costing $150–400 USD. For example, a one-day trip to the Great Barrier Reef can cost $170 USD, while two nights sailing the Whitsunday Islands can cost upward of $400. A three-day trip to Uluru from Alice Springs is around $355. A day trip to Kakadu National Park is around $100. There's really little ways to get around these costs if you go with a tour company. If you organize a trip on your own, you can cut the costs by about 50% depending on the activity.
Assuming you pick the two big activities with a tour company, you're looking at about $600 USD.
Cost:  $600
Total cost: ~ $1,400 USD (or less)
(It should be noted that once you are "on the ground" everyone pays the same local price. Travel hacking works for everyone because on the ground, we all hack the same way – no matter what your nationality.)
Looking at the itinerary above, I didn't compromise a lot. True, you'll be staying with other people and cooking your own food, but that's not the end of the world. (These tip work even if you are traveling as a pair since sites like Couchsurfing do accept pairs.)
I often talk about how you can travel around the world for $50 USD per day. While this particular journey works out to be $100 per day, but my aim here is to highlight that while in this example you aren't able to stretch your costs out over a long period of time (which is how you lower expenses), a two-week vacation doesn't need to cost a huge sum of money. If I can go to London for $700 and design a two-week trip to Australia that costs $1,400, then the argument that you must be rich to travel holds absolutely no water. You don't need thousands upon thousands to travel. In fact, while $1,400 is a lot of money, that is the maximum amount of money you would need as there are still ways mentioned in the example to lower your costs even more.
The key is to get out of the mindset that you must travel using the flight/hotel combination.  While my real world example doesn't utilize all the bare bones tips I included in the beginning of this post, it does highlight one thing – using out-of-the-box, non-traditional ways to travel can lead to big savings.
And that turns travel from a dream into a reality.
How to create a "heaven on earth" for all mankind?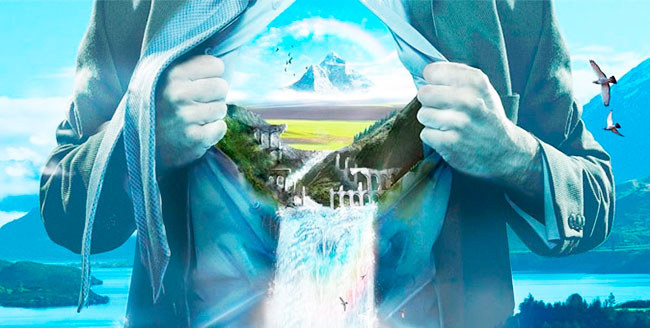 We ask ourselves this question and tried to answer it. Of course, by "paradise" we do not mean "paradise booths" somewhere in the mythical nooks of the past, but a very real place – our home called planet Earth.
Moreover, this is our only home at the moment, since the prospects for the colonization of other planets of the solar system for us are still rather dreams, and very far from being realized.
Two main problems for humanity
Do you know what we like about people? The fact that even being in difficult living conditions, they do not limit their interests only to how to earn a living for themselves – no, they are interested in more global issues: political, social, philosophical or scientific in nature. But what worries them the most?
In our opinion, most people on our planet are preoccupied with two main problems:
1) Security (in every sense of the word, including economic)
2) Happiness (in the broadest sense of the word)
While these problems may seem very different at first glance, they actually boil down to caring for your own well-being.
In this context, it is quite easy to understand why humans do not live in paradise on Earth.
There are many problems that are prevalent all over the world today, such as wars and crime (with all the associated problems), as well as various health problems, both physical and mental.
It seems obvious that no one wants to live in a world where they are constantly under the threat of violent crimes, wars or other disasters, and it is also clear that many people want to find love and happiness not only, and not so much for themselves, but rather for those who are very dear to them.
Hence, the most obvious way to create a paradise on earth would be to increase safety for all people and increase the possibilities for human relationships.
When it comes to security, there are a number of obvious things that can be done. For example, many people are concerned about pollution and environmental degradation, as well as related issues such as global warming and overpopulation.
There is an obvious solution to this in the form of cleaner energy sources (such as solar energy) and more efficient modes of transportation (including space travel). This would help reduce fears about climate change at least partially.
Another issue that is widely discussed is the possibility of a nuclear war between large countries. This could potentially lead to the extinction of all of humanity, if it happened at the moment, given the advances in technology and weapons compared to previous generations.
In addition to these issues, there are a number of other issues that seem to be at least somewhat predominant, such as privacy, economic insecurity and social inequality.
What we can do?
If we digress from philosophical reasoning and look at the real situation that has developed in the world over the past ten years, we can see that the world has ceased to live by the rules.
If earlier, there were official and unofficial rules of "behavior of states in international relations", now these "gentlemen's agreements" are completely ignored.
One possible solution to this could be the creation of a "world government" that would control all aspects of human life (including economy and technology). However, this will almost certainly have some negative consequences.
World government: pros and cons
Pros : One government of all human civilization, by definition, will save us from wars, economic inequality, social inequality and the likelihood of global destruction in the event of a nuclear war. In fact, on planet Earth, there will be one huge country in which the entire population of the planet will live.
Cons : There is a risk that people will come to power who will turn the good goal of "heaven on earth" into the possibility of establishing a dictatorship in which all the disadvantages of the previous type of government will remain, when "everyone was for himself", but already without the opportunity to defend their interests as it was when there was a system of scattered but sovereign states.
How, then, to create a paradise on earth for everyone?
1) Develop future technologies that will help us save the planet and stop global climate change.
2) To develop medicine in the direction of increasing the life expectancy of a person, which will entail an increase in the quality of life, and an increase in "happiness" for each individual citizen.
3) To achieve maximum protection of people from any threats . The safety of citizens in all spheres of life should become a priority for the state.
4) Revive the system of "international rules", which must be observed by all countries, without exception.
5) Limit the proliferation of nuclear weapons in order to increase the overall level of the sense of security of all mankind, and save it even from hypothetically possible mutual destruction in the event of a conflict with the use of nuclear weapons.
Ways to have fun celebrating Halloween in the pandemic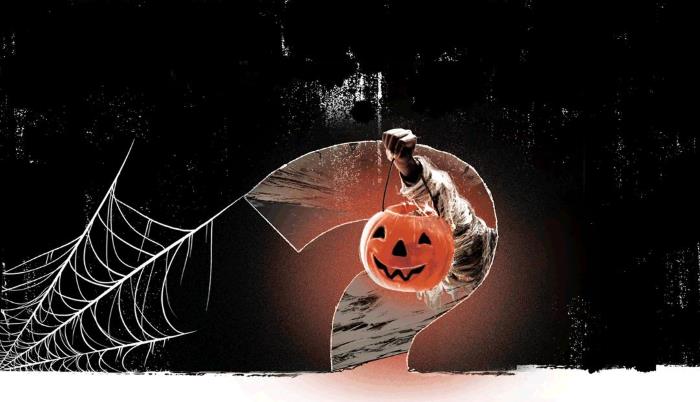 Roughly 74% of American millennials and young parents think Halloween is more important this year than ever. They gather in online groups where they exchange tips and suggestions on the safest way to have fun on All Saints' Day in a pandemic.
The Los Angeles Times selected seven of the most successful ideas, and shared them with readers.
This year, when most of the candy lovers are staying at home, decorating their home is more important than ever. The more tinsel, the better. You can hang out flashlights, buy a fog machine, or make a stuffed animal out of old clothes. Carve some pumpkins and have an online contest among family members, asking them to vote for the best neighborhood crafts.
Of course, the bravest children will come under your door shouting "wallet or life", but it is impossible to communicate directly with little ghouls who are always short on candy. It is better to arrange sweets in bags in advance and put them outside the door. You can wave your hand at them from the balcony or out the window if you want to see how happy they will be with the treat.
The candies can be hung from strings on a fence or from trees. Children will quickly figure out how to rip them off.
If your child really wants to go outside, and the level of infection in the region does not allow this, you can distract him by looking for sweets at home. Turn off the lights, take flashlights, and run with him in search of candy. For teenagers, you can do a whole quest with tips and tasks.
Plastic eggs, which many use for Easter gifts, can be pasted over with glowing scary faces and muzzles. Then fill them with candy and hide them inside or outside the house. You can decorate them with stickers glowing in the dark, then it will be more interesting to look for surprises in the dark.
It's not recommended to have ghosts in the house, of course, but you can watch movies about them on Halloween. An impromptu cinema can be arranged both in the house and in the yard. Then the neighbors can join the session. To keep your distance, you should buy hula hoops. Then everyone will be accommodated on the same lawn in front of the house, but the risk of infection will be avoided.
The most important thing is to get a good mood on Halloween. Therefore, without further ado, you can put vacuum-packed sweets under the door of your neighbor, call and run away with all your blades. This will amuse you and your neighbors, who will spend half the night wondering whether to eat the offering or throw a potentially infectious bag in the trash.
The activation of volcanoes in Iceland and Russia concern scientists: "This is an anomaly"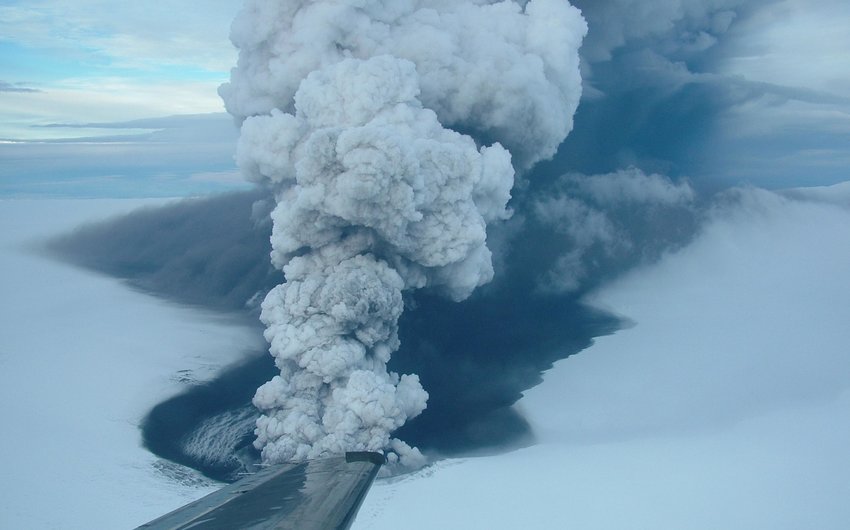 Almost all volcanic eruptions of the past, leading to a cooling of the climate, coincide in time with low solar activity. 
Alarmingly, the Sun is currently passing through its deepest solar minimum in 100+ years and looking into the future, NASA found that the next cycle (25) could be "the weakest in the last 200 years" – a return to minimum conditions Dalton.
The Dalton Minimum (1790-1830) was a period of historically low solar activity that also included the famine-inducing eruption of Mt. Tambor, in 1815.
The eruption of Tambora was one of the most powerful on Earth in the last 2000 years, and it exacerbated the cooling of the Earth, already occurring due to low solar activity. This unfortunate combination led to one of the harshest climates of the modern era – 1816 is also known as the "year without summer".
ICELAND
Of today's waking volcanoes, those in Iceland are perhaps the most worrying. It is this highly volcanic region that is likely to be home to the next "big" (repeat of the 536 AD eruption that destroyed the Roman Republic), which will plunge the Earth into a new volcanic winter.
The high frequency of volcanic eruptions allows scientists to detect patterns (precursors). And if these patterns are repeated every time a volcano erupts, then scientists can be more confident in their predictions.
Grimsvötn is Iceland's most frequently erupting volcano, with approximately 65 known eruptions over the past 800 years. Icelandic scientists are closely following Grimsvotn after its 2011 eruption 
Recently, researchers have seen various signals indicating that the volcano is preparing to erupt again, and have raised the threat level.
The volcano swells as new magma moves into the channel system below it. The increase in thermal activity has led to the melting of more ice, and earthquakes have also become more frequent in recent years.
The time intervals between the eruptions of Grimsvotn are different, writes Dave McGarvey, a volcanologist at Lancaster University. For example, before the larger eruption of 2011, there were smaller eruptions in 2004, 1998, and 1983. Intermittently from four to 15 years. It is important to note that given the next eruption, Grimsvotn appears to have a pattern of infrequent large eruptions that occur every 150-200 years (e.g. 2011, 1873, 1619), with smaller and more frequent eruptions occurring approximately every ten years in between. 
If the previous model of Grimsvotn, consisting of occasional large eruptions with more numerous smaller eruptions occurring in between, continues in the future, then the next eruption should be small (considering that there was a large eruption in 2011). 
Nevertheless, the word "must" is important here, McGarvey stresses, – Iceland's volcanoes are complex natural systems, and their patterns do not always correspond exactly to reality.
Katla is another Icelandic volcano on the verge of erupting, according to the Icelandic Meteorological Bureau (IMO). Since January of this year, researchers have recorded an upturn in and around Katla, and in recent months have recorded an increase in sulfur dioxide levels close to the site of two previous eruptions.
The previous major eruption of Katla occurred in 1918. This year is within the Hundred Years Low, the previous multi-decade period of low solar activity.
Icelandic authorities are well aware of the dangers posed by the next Katla eruption, and a delegation of volcanologists meets regularly with the Icelandic parliament to discuss how to respond in the event of an eruption.
RUSSIA
Scientists are also concerned about the unusual behavior of Klyuchevskaya Sopka Volcano (also known as Klyuchevskaya Volcano) located on the Kamchatka Peninsula in Russia.
As a rule, a year passes between the eruptions of Klyuchevskoy volcano, but recently this period of calm has been reduced to two months – on October 5, 2020, night cameras recorded the outpouring of lava from the crater of the volcano's summit.
According to Yuri Demyanchuk, head of the Klyuchevskoy volcanic station IViS, all of this indicates an impending new larger eruption.
Klyuchevsky's uncharacteristic behavior can lead to paroxysmal explosions (unpredictable, dangerous explosions).
"The last activation was in 2013, before that – in 1994. But so far we have not observed such an intensity of tremor to speak of an impending paroxysmal activity, "the expert explains. – "This is an anomaly."
Seismic and volcanic activity is associated with changes in the Sun.
Volcanic eruptions are one of the key factors pushing the Earth towards the next stage of global cooling. Volcanic ash (particulate matter) ejected more than 10 km away – and therefore into the stratosphere – obscures sunlight and lowers Earth's temperature. Smaller particles of an eruption can linger in the upper atmosphere for years or even decades.
The recent outburst of volcanoes around the world is believed to be related to low solar activity, coronal holes, a waning magnetosphere, and an influx of cosmic rays penetrating silica-rich magma.