The Top 5 Scariest Places in the Philippines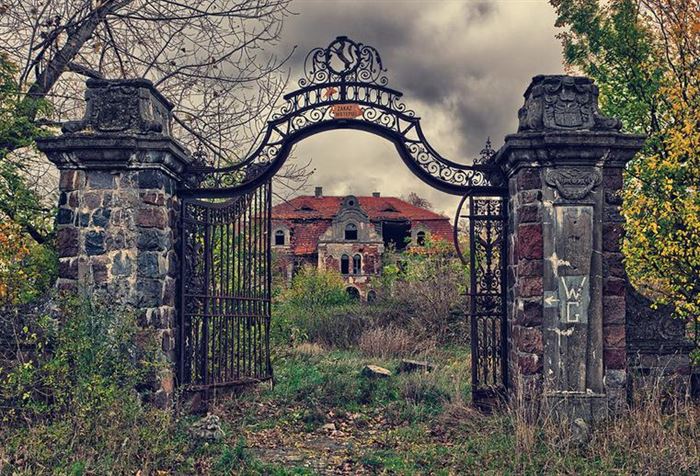 Discover the top 5 scariest places in the Philippines and learn the truth about them. If you're looking for spine-chilling places to explore while staying in the Philippines for vacation, then let me walk you through the top 5 scariest places in the Pearl of the Orient Seas.
Haunted places like streets, buildings, and houses usually have a rich history of bloody past. Most of the paranormal activities that are happening in these places came from morbid and tragic events in the old times. Some scary stories take root in legends and mythical characters that people talked about for many years.
In the Philippines, where history and culture mostly developed because of its rich antiquities during the war era and invasion period, many haunted places now were remnants of the past. While other spooky places were brought by tragic events from unfortunate accidents.
In this article, let me take you to the scariest places in the Philippines that will surely raise your curiosity if you're into ghostly and eerie adventures. Check them out below.
List of Top 5 Scariest Places in the Philippines
Balete Drive
First on our list of top 5 scariest places in the Philippines is one of the most famous ghost area in Manila, the Balete Drive. Located in New Manila, Balete drive is said to be haunted by a white lady (a popular ghost in the Philippines, which means a female soul or spirit dressed in white. According to commuters and drivers specifically taxi drivers, at around 12 midnight and 3 am, a bloody white lady shows up to either ask for help or look for her murderer.
Back in the past, it was said that a female student was raped and murdered in Balete Drive. During those days, Balete trees surrounded Balete Drive. This is the main reason the street was called Balete Drive. The alleged murderer was said to be a taxi driver and according to the reports, that woman was buried under a Balete tree. In addition, according to folklore, Balete is housed with mysterious creatures and this contributes to the already haunted street of Balete Drive.
Clark Airbase Hospital
Hospitals are the common lounge of spirits and abandoned hospitals are even worse. In Angeles City, Pampanga, an abandoned hospital was featured in the horror documentary; "I wouldn't Go in There" of National Geographic back in 2013 and this was the Clark Airbase Hospital. In the past, it was a refuge site to soldiers during World War II and the Vietnam War.
According to the Ghost Hunters International group, Clark Airbase Hospital was one of the most haunted places in the world because the spirits who are residing here are reported as violent and rude to visitors. Based on some personal accounts of explorers and paranormal investigators, spirits and the unknown threw rocks and other objects to them when they visited the place. Paranormal activities like screams, howls, and apparitions are also common in this hospital.
Pindangan Ruins
Third on our list of top 5 scariest places in the Philippines is the Pindangan ruins, in San Juan City, La Union. This place is the remnant of an old church that was built in 1786. In the past, it was a place for unity between two villages (San Vicente de Balanac Village and Guillermo de Dalagdang Village) under the protection of Father Jose Torres. Now, the place is full of spirits and the most popular spirit was said to be the headless stabbed priest who was allegedly seen searching and calling for his lost head.
Moreover, this place is also haunted by spirits that are called "Pasatsat" which comes from the word "satsat" that means, "to stab." They were the people who died in World War II when coffin and graveyards were too expensive so people wrapped their dead in reed mats. According to locals, these spirits will haunt you and in order to stop them, you have to stab open their makeshift caskets and cut it in half.
Ozone Disco
One of the terrifying fire accidents in the Philippines took place in Ozone Disco in Quezon City. On March 18, 1996, a massive fire engulfed the small nightclub. The disco was approved for occupancy of only 35 people, but during that time, around 350 patrons and 40 club employees were said to be enjoying the night in the Ozone disco. Based on the accounts of the surviving victims, light sparked flying inside the disc's jockey booth and shortly after that smoke followed and people thought it was just a party plan. To their horror, the electrical system shut down and flame erupted.
According to the court, 162 people died in the Ozone disco and most victims were graduating students from Universities. These days the disco is already an abandoned place but many ghostly sightings were reported within the area especially at night. Some locals said that they could hear music and see disco lights. Others claimed seeing silhouettes of dancing people and hearing screams and moaning. Moreover, families of the victims were occasionally seen in the place with spirit mediums to contact their dead loved ones. In one occasion, a spirit of a boy named "Ed" was contacted and according to the reports, he wanted to say goodbye to his family.

Diplomat Hotel
In the popular city of Pines, Baguio, there is this haunted place called the Diplomat Hotel or also known as Dominican Hill Retreat House. This structure was built in 1911 for the American Friars of the Dominican Order. It was originally constructed as a retreat house for relaxation, a monastery, and a school all-in-one. In the height of the World War II, the Japanese attacked the hotel and many people were ruthlessly killed. This includes ordinary children, priests, nuns, families and even babies.
The Diplomat Hotels, Inc., revived the place in 1973 and according to the staff of the hotel; the place is indeed haunted and scary. Years later, the owner died and the hotel stopped operating.
Many ghost sightings have been reported in the area. Some claimed that headless priests and nuns, who were victims of the World War II, haunt the Diplomat Hotel. Others heard moaning and crying of babies at night. Moreover, paranormal activities like the banging of doors, screaming people in pain and ghostly apparitions were said to occur in this haunted hotel.
If you're brave enough to visit these places, then I suggest you don't go alone. You may encounter bad spirits or ghosts that can harm you. Alternatively, If you're scared and couldn't imagine yourself traveling these scariest places, then I suggest you focus on exploring the wonders of the Philippines.
Interesting Links:
https://en.wikipedia.org/wiki/Ozone_Disco_Club_fire
https://en.wikipedia.org/wiki/Clark_Air_Base
https://en.wikipedia.org/wiki/List_of_haunted_locations_in_the_Philippines
https://www.buzzfeed.com/isabellelaureta/haunted-places-philippines?utm_term=.stYMVQ1gm#.xcAaKXAVM
http://business.inquirer.net/238610/haunted-structures
https://philnews.ph/2017/10/31/top-10-terrifying-scariest-places-philippines/
Related
FBI Document: Earth Has Been Visited By Beings From A Parallel World
The FBI have declassified an incredibly interesting consulting document which was provided to them by an unnamed leading academic which claimed that Earth was routinely visited by interdimensional beings with a peaceful mission who purportedly came from another dimension.
FBI declassifies astonishing document
The document, which has clearly been read by some individuals, many of whom have made detailed annotations, warns of the threat of attacking the alien space crafts which are referred to as 'flying saucers'. It says that if the aliens were attacked by an aircraft, then they may respond with force which would certainly result in the immediate destruction of the human vehicle. This eventuality could lead to a number of incredibly serious consequences including public panic about interdimensional invaders.
The professor then went on to detail certain pieces of information that they had managed to glean about the alien space crafts and the reasons why the aliens had decided to visit the planet Earth. In regards to the space craft, the professor wrote that while part of the disks carried crews, other portions were controlled remotely. He also said that they possessed a form of radiant energy which would easily destroy any attacking vessel. They were also capable of materializing and dematerialising at will. The author of the piece noted that the vessels probably were not fitted with radio equipment, but it was feasible that other flying vehicles could communicate with them via radar.
He also wrote a few notes about the aliens themselves. He claimed that they looked fairly similar to human beings but that they were significantly larger in size than the average person. He claimed that they did not come from the astral plane as people tend to understand it, but rather from a different dimension altogether. He said that this dimension and the home world of the aliens was not perceptible to human beings using current technology.
While he stressed the importance of avoiding confrontation with these creatures it was also made clear that they do not pose a threat to human beings on the planet Earth. It was specifically noted that the aliens were on a peaceful mission.
It is very interesting to note that the FBI took this document seriously enough to see that it was widely circulated within the Bureau and to ensure that it was given a very high-security rating. Could this be proof that they have known about interdimensional visitors to Earth for more than half a century?
A rewritten copy of the report can be found below. (NOTE) some words in the original text are illegible due to the numerous notations and stamps.
The document, which was received on July 8, 1947, states:
This memorandum is respectfully addressed to certain scientists of distinction, to important aeronautical and military authorities, to a number of public officials and to a few publications. The writer has little expectation that anything of import will be accomplished by this gesture. The mere fact that the data here-in were obtained by so-called supernormal means is probably sufficient to ensure its disregard by nearly all the persons addressed: nevertheless it seems a public duty to make it available. (The present writer has several university degrees and was formerly a university department head).
A very serious situation may develop at any time with regard to the "flying saucers". If one of these should be attacked, the attacking plane will almost certainly be destroyed. In the public mind, this might create near panic and international suspicion. The principal data concerning these craft is now at hand and must be offered, no matter how fantastic and unintelligible it may seem to minds not previously instructed in thinking of this type.
1. Part of the disks carry crews, others are under remote control.
2. Their mission is peaceful. The visitors contemplate settling on this plane.
3. These visitors are human-like but much larger in size.
4. They are not excarnate Earth people but come from their own world.
5. They do NOT come from a planet as we use the word, but from an etheric planet which interpenetrates with our own and is not perceptible to us.
6. The bodies of the visitors, and the craft, automatically materialize on entering the vibratory rate of our dense matter.
7. The disks possess a type of radiant energy or a ray, which will easily disintegrate any attacking ship.
8. They reenter the etheric at will, and so simply disappear from our vision, without a trace.
9. The region from which they come is not the "astral plane", but corresponds to the Lokas or Talas. Students of esoteric matters will understand these terms.
10. They probably cannot be reached by radio, but probably can be by radar. if a signal system can be devised for that apparatus.
We give information and warning and can do no more. Let the newcomers be treated with every kindness. Unless the disks are with-(illegible) a (illegible, illegible) with which our culture and science are incapable of dealing. A heavy responsibility rests upon the few in authority who are able to understand this matter.
Addendum: The Lokas are oval-shaped, fluted length, oval with a heat-resisting metal or alloy not yet known, the front cage contains the controls, the middle portion a laboratory; the rear contains armament, which consists essentially of a powerful energy apparatus, perhaps a ray…
Source: disclose.tv
Photos of strange winged creature prompt 'angel' sighting debate online
© Glen Thorman / Jordan Rivers Church
A small community in northern Michigan believes it has been touched by an angel after a motion-sensor camera captured a mysterious object apparently looming over a parked vehicle. People online, however, remain unconvinced.
According to the local church in East Jordan and the man whose camera detected the presence, the image clearly shows a head and wings.
"I said, 'That's an angel!' And I was just blown away," Glen Thorman, a fire chief, told local TV station 16WNDU. Thorman quickly contacted his wife and pastor to share news of the find.
Jordan Rivers Church posted the pictures on its Facebook page, saying the photos had not been altered, and sparked a debate over what the camera had really captured.
It was really clear to me the minute I looked at the photo," said Pastor Deneille Moes of Jordan Rivers Church. "I just kind of freaked out a bit. I went like, 'Whoa! That's an angel!' And I texted him back, 'That's an angel.' There wasn't any doubt in my mind that we were looking at something supernatural."
While the logical explanation for the 'figure' points towards a moth, many locals remain convinced that they've received a sign from heaven.
The Facebook post led to arguments among people who pointed to potential tricks of photography or dismissed the images as simply a fluttering insect coming close to the lens. However, other commenters said that – although they don't buy the angel explanation – they're glad some people find comfort in interpreting the shape as a benevolent being watching over them.
But what do you think the camera captured?
Director of 'The Exorcist', William Friedkin, on his new documentary 'The Devil and Father Amorth'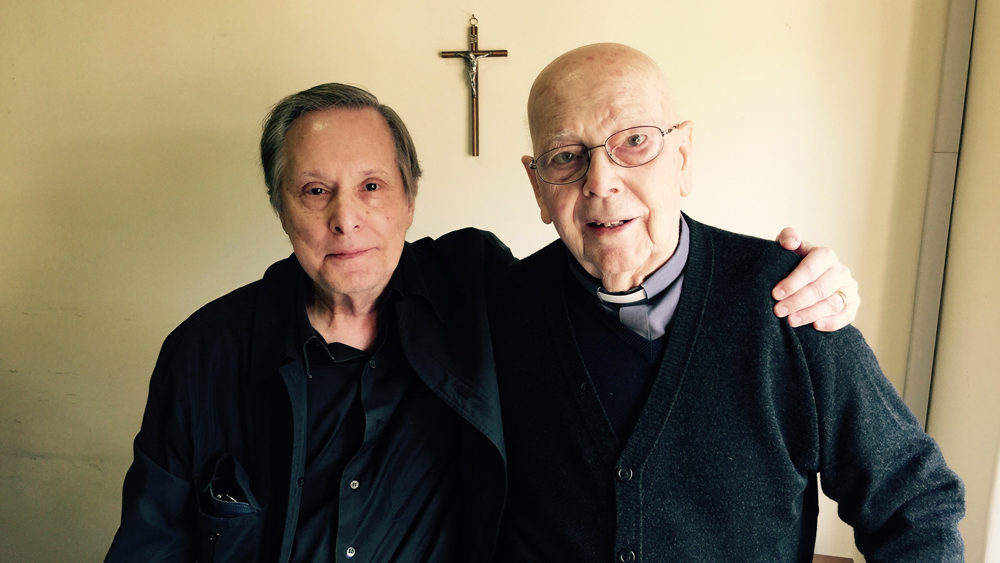 Ted Johnson
Variety
William Friedkin returned to Washington last week to talk about his latest project – The Devil and Father Amorth, a documentary project that explores real-life exorcisms.
In it, Friedkin witnesses and films an exorcism in Italy in 2016, of a young Italian woman named Christina who believed that she was possessed. The experience was different from what was portrayed in Friedkin's 1973 classic, The Exorcist, but he says that it was still very chilling.
"I had to consider whether or not I wanted to show this, but I ultimately felt that I had seen it and people should see it," Friedkin tells Variety's "PopPolitics" on SiriusXM.
Several years ago, Friedkin was in Italy and met with Father Gabriele Amorth, then regarded as the foremost Catholic authority on exorcisms, and Amorth agreed to let him witness one and to shoot it, on the condition that it only be with a small camera and no lighting.
"I doubt that there's one percent of people on Earth who have seen an exorcism – a real Roman Catholic exorcism. Most of the priests had never seen it," Friedkin says.
In the documentary, Friedkin shows his footage to a number of university medical professionals, including psychiatrists, and "they have never seen anything like this, and they all said they wouldn't know what to do with this woman. They couldn't operate on her."
The Exorcist featured levitation and head-spinning, and it was a work of fiction. The documentary isn't as physically dramatic, but Christina's behavior is unexplained. She goes into a trance-like state, and as Amorth performs a battery of prayers, she starts becoming agitated, and then has to be restrained as her voice changes to a guttural tone. She yells at him as if they are the words of Satan, as several men restrain her.
One of the doctors Friedkin interviewed has been involved in a brain mapping program. He "said that he had no idea what this was, but said that just because we don't understand something doesn't mean it doesn't exist," Friedkin says. "That is how I come down on possession and exorcisms. I can't say that I understand it. There are no experts. Not even in the priesthood, or at the highest levels of the Catholic Church."
The Exorcist was shot in Georgetown in 1972, and the film crew stayed across the Potomac at the Key Bridge Marriott, the same summer that Bob Woodward was "interviewing Deep Throat in the garage," Friedkin says. George McGovern, then running for president, would come by the home at Prospect and 36th, where scenes were shot, and watched the filming.
In The Devil and Father Amorth, Friedkin goes back to some of the locations, including the famous steps that are now a tourist landmark.
"Not much has changed," Friedkin says of Washington then and now. "It is as politically precipitous today, in a different way, as it was then. Political problems, suspicion of the president of this or that, investigations all over town. Watergate was in the papers every day."