Historians and Biblical scholars are generally agreed that Jesus of Nazareth was born in the region which is now modern day Palestine and therefore it is certain that he was Middle Eastern in his appearance. Despite the fact that scholars generally agree that this is the case, it still proves to be controversial among certain circles with some people claiming that Jesus was a white man. Even though this may seem to fly in the face of common sense it is still a matter of great debate among some circles. But how did this argument come into being?
There are very few descriptions of Jesus in the Bible and those which do exist seek to emphasize his divinity rather than give an authentic representation of his human appearance. Therefore, those who wish to decipher what Jesus might have looked like being forced to seek out what other people from his home region and time period looked like. The ancient Jews tended to look very similar to their Middle Eastern neighbors, with dark skin and hair. Indeed, most of the earliest representations of the person of Christ are depicted in this way with an emphasis on Jesus's Semitic origins. However, once Christianity and the figure of Jesus began to move into the mainstream this was no longer the norm.
The fifth century saw the greatest revolution in the history of Christianity when the most powerful man in the world, the Emperor Constantine, became a convert. Christianity became the official religion of the Roman Empire and the once scorned and persecuted faith soared in popularity. It was at this time that the classic representation of Jesus as it is understood today began to proliferate. This artwork was generally produced in the center of the Roman world, Rome, where the white European artists depicted Jesus with long brown hair, a beard, and white skin, in order to emphasize his connection with the people of Europe.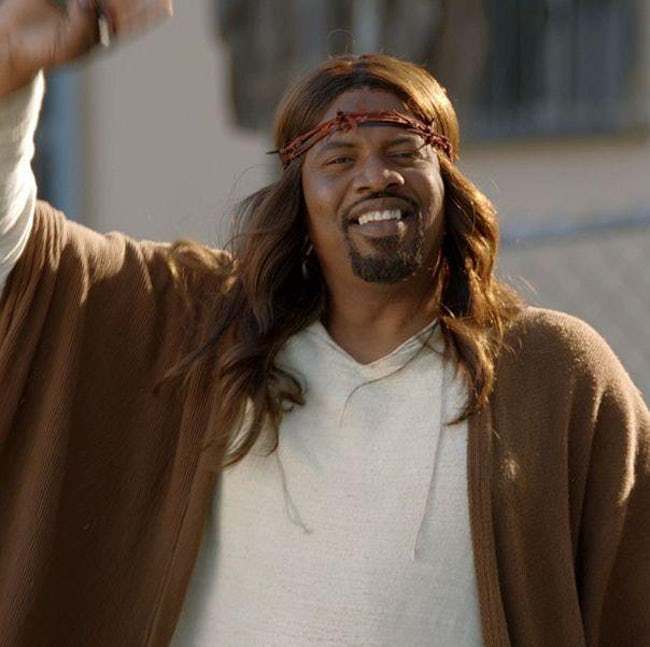 This trend would continue over the centuries as Christianity became more integral to European life. According to the Biblical scholar Christena Cleveland, this was a concerted effort to depict white Europeans as having the most natural affinity to Jesus of all of the people in the world despite historical facts indicating to the contrary. The reason for this is that Jews were a marginalized minority at the time that Christianity entered the mainstream and continued to be so throughout the glory days of Christianity in Europe. Therefore it would not be considered either appropriate or wise to aggrandize the Jews by aligning the Messiah with them in any way. Instead, Jesus was presented as being as close to the white European worshippers as possible in his physical appearance.
Source: Disclose.tv