The Third Dimension of Fire
Elva Thompson, Contributor
Waking Times
"The thing that hath been, it is that which shall be; and that which is done is that which shall be done: and there is no new thing under the sun." ~Ecclesiastes 1:9 

What a bizarre and seductive reality we live in. A chaotic world of speed where survival is on overdrive. A surreal place where it's hard to tell truths from lies anymore. But…confusing and scary as it maybe, everything is cosmically in order. The Old Age ended on Dec 21st 2012 and there is a reset time while the new programme is installed for the next twenty six thousand years.
Spiritual science tells us that at the end of every Grand Cosmic Year all species on earth should evolve into a higher plane of consciousness, and this is known as the Shift of Ages. It would appear that the cosmic wifi has been hijacked.
The Hijacking of Humanity
Humanity's ascension frequency has been hijacked by the owners of this 3D construct, and our spiritual connection with nature has been severed. Even our physical interaction with each other has been intercepted…interfaced with AI, and replaced by the digital reality of the internet and social media. The meteoric rise of cell phones towers, gwen towers, smart everything and 5G full spectrum dominance is no accident. It's perfect timing for the controllers of the human farm. They don't want us to evolve out of their fractal, dualistic reality so they block the incoming cosmic information with electro – magnetic smog. They want to exploit us…keep sucking on our energy…in the same way that we don't want to give our wild life and farmed food animals any right to life.
As a result of our faulty thinking, we are being locked into an energetic electro-magnetic prison and ushered into a new age of slavery. To keep us in a closed mental loop, they have insinuated all kinds of distractions to occupy our attention, and keep us confused and fearful – religion, politics, staged terror events, pandemics etc…take your pick.
It is a time of doubt for many people.
So who is the spider that has trapped us in its sticky web of deceit and illusion?
The Hell Fire Club Re-Visited
"Hell is empty. All the devils are here." ~Shakespeare
It's no secret that a cabal of elite satanists control the world and all its governments. A bunch of hidden hands that operate like the mob. Their reality is one of excess, fabulous wealth and power, murder, bribery, blackmail, secret societies, occultism, paedophilia, satanism. In other words the Hell Fire Club of do what you want with total freedom to break any laws without recourse…. like past like present.
Controlling the Grid
"For the life of the flesh is in the blood; and I have given it to you upon the altar to make an atonement for your souls; for it is the blood that maketh an atonement for the soul." ~Leviticus 17v:11
The elite have always used terror, black magic and blood sacrifice as a means of controlling the frequency of the earth's icosahedral(water/emotional) grid. Their intent is to bathe all life on this plane in a fearful and violent energetic matrix that provides a medium for absolute control…a frequency where they can divide us and set us at each other's throat. Our predictable responses to their constant negative media programming makes it easy for them to stoke the passions of our animalistic reptile mind, and keep us locked into the low frequency state of animal instinctive drive. To maintain this base level of awareness they need the energy of 'terrified spiritual trauma' produced by constant war, and the destruction of innocent young souls. This 'blood trade' could be the reason why millions of children go missing every year.
Spiritual Science
Spiritual science teaches that our reality is energetically maintained by the terror and torture of blood sacrifice. Blood infused with fear whether human or animal, bird, fish or reptile is the glue that holds this world together. The Abrahamic religions: Christianity, Islam, Judaism, Hinduism and Luciferianism all advocate blood sacrifice because they are 'agent provocateurs' of the negative force that manages the karmic, spiritual revolving door of humanity..life after bloody life. ( see my article Life after Life)
The Karmic Wheel
"I lay no wood, Brahmin for fire on altars. Only within burneth the fire I kindle." ~Buddha

In contrast to the blood letting religions, Buddhism teaches compassion. The Buddha was against killing all beings without exception. He understood that all life is but One Life – and that our cruelties to living beings creates the karma that keeps the re-incarnation cycle rolling with energetic debt. A resonance pattern of return that waits like a psychic sledgehammer to smack us in the head, and blocks us evolving to a higher plane of existence.
If all life is One Life who are the animals?
Concepts Contrary to Our Programming

One of my mentors, Sir George Trevelyan often talked about sacred sympathy, the ability to intensify our imaginative thinking – to stretch our minds and entertain concepts contrary to our programming….
Sir George maintained along with Rudolph Steiner and other mystics that man is the symphony of the One Life – the Archetype containing all other life forms. In Gen 1 v26 we are told that heaven and earth, and its creatures were the first to be created – man appeared last in creation after all his instinctual, physical and spiritual aspects had been assembled.
What if every animal species is a specialised part of the human body? The ruminants: cattle, sheep, antelopes, deer, giraffes etc, can be seen as the digestive system externalised. The lion seems to be the chest in specialised development, the rhythmic system of heart and lungs. The eagle, representing the bird kingdom is seen as a metamorphosis of head and larynx. Snakes could be viewed as the guts, and fishes as recognized in astrology are the feet. The crustacea floating in the sea are like the floating organs in the blood such as kidneys, and it is well-known that blood and sea water are chemically practically identical. One only has to look at the development of the human embryo to realise we share features with other creatures, such as tails and gill-like structures.
It may be because of the dualistic nature of our reality, 'the parts' (the creatures) that make up the archetypal design of man are projected outside of Self and viewed as separate. Man as the microcosm reflects the macrocosm, and his bodily organs appear spread out through the living kingdoms of nature.
Rising Above Our Animal Nature
In the words of Sir George:
"Man is the symphony of the created world, and as such we need to rise above our animal qualities…qualities, which in their rightful place are noble and useful, but when manifesting in the human ego can be despicable. Scavenger hyena is an essential part of nature's pattern, but he is not fitting if manifesting as a human faculty." ~Operation Redemption

If we can imaginatively grasp the concept that animals are our greater body, we will realise that to become fully human we have to transmute and sublimate the (snake, wolf, rat, fox, etc) traits that exist within us.
Living Biological Computer Programme
The implications of this understanding are enormous and could well explain the suffering of human beings. If animals are aspects of self and we murder them by the billions every day, we are in reality attacking our own soul….heaping up a huge karmic debt that keeps us stuck in the re-incarnation cycle. Every time we intentionally hurt the creatures we are spiritually damaging ourselves, and when we eat their flesh we are cannibalizing our own essence.
Food for Thought
Years ago I watched a short video on you tube called Nature by Numbers. It was then I realised that all manifested life in this reality is based on fractal geometry: the Golden Rectangle, the Fibonacci spiral and phi , bodies equipped with programmed instructions and built-in desires that operate autonomously.
I have often pondered on the question…. If life is a biological computer programme what gives the living essence to the creatures and their ability to respond to love?
My conclusion is that the energy of our blocked multi dimensional awareness powers life in the natural world. This is the spiritual connection we feel with our pets, plants and nature as a whole. The illusion of separation is created by the dual nature of this dimension. There is only One Life and everything partakes of it…it is the power house of our Archetypal Idea…..
Until the next time we meet in digital reality stay aligned with life. Tread lightly on the earth and leave no foot print.
I recommend the video with the article. It gets to the point.
Here is the Nature by Numbers video:
About the Author
Elva Thompson was born in England in 1947 and moved to Rosebud Lakota reservation in 1987. She is the author of the Heartstar Series; Book One: The Key made of Air, and Book Two: The Gates to Pandemonia. Her other interests include organic gardening, ancient phonetic languages, sonic sound and their application in the healing arts. She is also a medical intuitive and teaches sonic re-patterning using sound, colour, and essential oils. Elva Thompson is on Amazon Author Central @ amazon.com/author/heartstar
Clearing of the Chimera group, primary anomaly and toplet bombs continues. Our Flower of Life meditations in last few weeks along with other factors were strong enough to eliminate most dangerous potential outcomes and the planetary liberation process can continue in a slightly more balanced way.
Still, the Light Forces are asking everybody to meditate as often as they can and as often as they feel guided, until the moment of the Compression Breakthrough, to assist in stabilizing the energy grid around the planet utilizing Flower of Life mediation:
https://www.welovemassmeditation.com/2019/08/flower-of-life-meditation-during-lions.html
There are big changes taking place in the universe. For the first time since the creation of this universe, areas completely free of quantum fluctuations primary anomaly have appeared inside the universe. They are not stable yet, but this is the first sign of the beginning of the new cosmic cycle and the coming cosmic vacuum metastability event:
https://cosmosmagazine.com/physics/vacuum-decay-ultimate-catastrophe
https://en.wikipedia.org/wiki/False_vacuum
This will not lead to the destruction of the universe as physicists falsely claim, but will simply push the universe into a more stable state in which primary anomaly and thus evil will not be possible.
Current increase of activity of the Galactic Center is only indirectly related to this, but it is still another indicator that we are getting closer to the Event:
https://www.sciencealert.com/our-galaxy-s-supermassive-black-hole-just-mysteriously-got-really-really-bright
https://arxiv.org/abs/1908.01777
While we are speaking about cosmic changes, we might note that NASA probe has detected a plasma anomaly shockwave that collapsed the Alpha timeline in January 2018:
https://www.space.com/nasa-detects-first-interplanetary-shock.html
Another sign that we are slowly approaching the Compression Breakthrough is China bracing for the impact:
https://www.zerohedge.com/news/2019-08-09/china-hoarding-food-gold-other-commodities-anticipation-global-collapse
The arrest of Epstein has brought the reality of child abuse into the mass consciousness of humanity:
https://www.zerohedge.com/news/2019-08-17/it-took-billionaire-pedophile-die-jail-media-finally-report-elite-child-sex
According to sources, the Cabal has considered Epstein to be a security threat and he was taken out of his cell by the Cabal agents on August 10th, a lookalike was put into the prison cell and murdered there, whereas Epstein was taken to a secret Cabal location in Manhattan, interrogated, and ritually sacrificed to Moloch the next day, August 11th.
Illuminati were doing many rituals on August 11th, 2019, to connect with the energy of the grand cross solar eclipse which occured exactly 20 years earlier, on August 11th, 1999:
http://www.greatdreams.com/eclipse.htm
The grand cross solar eclipse in August 1999 took place during the fixed grand cross astrological alignment which involved Sun, Moon, Mars, Uranus and Saturn: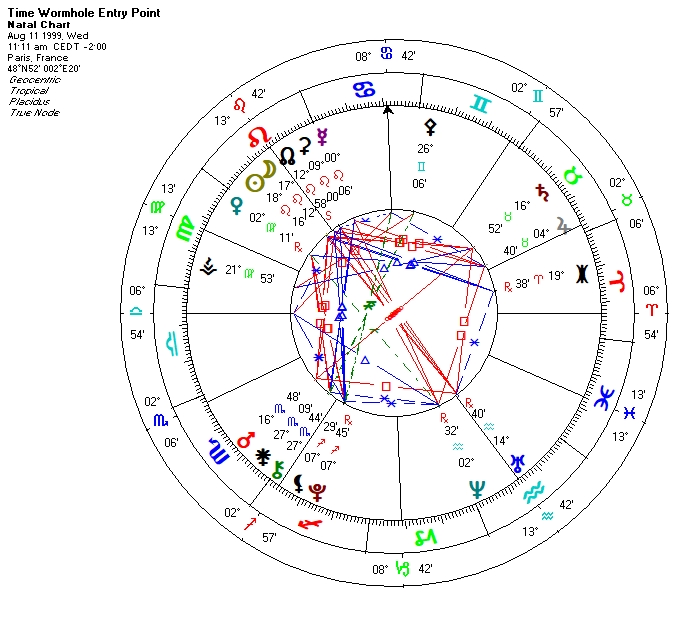 Alignment on August 11th, 2019 showed fixed grand cross astrological alignment which involved Mercury, Pallas, Pluto and Eris:
Both alignments were peak moments of purification of the primary anomaly which dark forces tried to misuse, but were also peak moments of great cosmic revelation, when the Source sent powerful signals into the universe, which now lead to creation of first areas without quantum fluctuations primary anomaly.
With Epstein gone, deeper investigation would find many ties to DynCorp:
https://forbiddenknowledgetv.net/jeffrey-epstein-deep-dive-the-mossad-fraud-and-his-creepy-temple/
Deeper investigation would also uncover the other big child abuser:
https://pedophilesdownunder.com/2018/09/04/michael-aquinos-last-desperate-attempt-to-silence-his-victims/
It would uncover the programming sites:
https://www.stopeg.com/tinet.nl/public/browse-online/raven1-eleanor-white/mcf/programmingsites.htm
And many layers of child abuse networks:
https://www.exopolitics.org/epstein-murdered-to-hide-satanic-pedophile-network-manipulating-global-elites/
To start clearing all this from a higher perspective, a meditation has been announced:
https://www.welovemassmeditation.com/2019/08/blessings-of-al-nilam.html?m=1
https://www.welovemassmeditation.com/p/blessings-of.html?m=1
Along with the clearing of child abuse networks, there is more awareness about distorted programs about sexuality that the Cabal has enforced upon humanity:
https://www.rt.com/news/451375-vatican-priests-gay-martel-book/
Meanwhile, the Cabal is leading a campaign against the healthy, assertive masculine principle through extremist feminism and tries to change men into docile sheep:
http://alt-market.com/articles/3639-feminism-is-a-disease-and-masculinty-is-the-cure
The Cabal has also hijacked the Me Too movement and changed it into an instrument of psychological manipulation which tries to portray all men as abusers in the eyes of women and sow distrust:
https://www.sott.net/article/366469-The-new-prudes-Viewing-all-men-as-predators-leads-to-new-sexual-reformation-even-as-libertinism-runs-rampant
https://thefederalist.com/2017/12/13/metoo-movement-destroying-trust-men-women/
https://globalnews.ca/news/4177138/metoo-men-angry/
Extremist feminism has nothing to do with the Goddess energy, on the contrary:
https://www.rt.com/op-ed/449688-us-toxic-femininity-hollywood/
And many women do not agree with it:
https://www.rt.com/uk/466045-sasha-rakoff-feminism-strip-clubs/
Unfortunately, the Cabal is very active, and they have attacked the Congo vortex with Ebola virus:
https://www.naturalnews.com/2019-07-28-bioweapons-experiments-unleashes-ebola-outbreak-in-africa.html
Perhaps it is now time to expose the creators of the big pharma and bioweapon experimentation, the Rockefellers:
https://politicalvelcraft.org/2019/07/20/how-rockefeller-founded-deep-state-pharma-and-waged-war-on-natural-cures/
The Light Forces have communicated that the Jesuits are trying to ignite civil war in the United States by polarizing the population into division and hatred between political right and political left. You need to understand that both sides of the political spectrum have been equally infiltrated by the Cabal, and both sides equally contain many good people.
And at last, little inspiration:
http://annavonreitz.com/allbuyart.pdf
Victory of the Light!
Plasma Cosmology [Full Infomentary]
Science is the pursuit of objective truth. Objective truth is the foundation of philosophic exploration, a critical aspect of personal evolution and the attainment of spiritual values and growth. The preceding information reveals the fact the Deep State are using the suppression of science to maintain a false reality that they promote to the public. Properly understood, an individual can begin the process of clearing away false beliefs so as to develop a more accurate understanding of reality, one that is personally derived and therefore on solid footing.
How Can You Protect Yourself From Electromagnetic Radiation?
What is Electromagnetic Radiation?
For those who are unfamiliar, electromagnetic radiation refers to the waves of the electromagnetic field that we are bombarded with on a constant basis. This can sound pretty scary. However, it is important to note that most people will be most familiar with electromagnetic radiation because of visible light, which is one of its frequencies.
In short, electromagnetic radiation is categorized based on its wavelength. The shorter the wavelength, the more energetic the electromagnetic radiation. Furthermore, the more energetic the electromagnetic radiation, the more damage that it can do to living tissues. For example, ultraviolet radiation, X-rays, and gamma rays are more energetic than visible light, so it should come as no surprise to learn that they can pose serious problems for human health. In contrast, infrared radiation, microwaves, and radio waves are less dangerous because they are less energetic than visible light, though they are still perfectly capable of causing damage under certain circumstances. For proof, consider how people can be burned by infrared radiation, which makes sense because infrared radiation is one of the three main kinds of heat transfer.
How can you protect yourself from dangerous effect of EMF?
The most energetic kinds of electromagnetic radiation are blocked out by our atmosphere, without which familiar forms of life couldn't exist on the surface of our planet. However, it isn't necessarily a bad idea for interested individuals to take precautions from excessive exposure to various kinds of electromagnetic radiation, which have been proposed as potential causes for various human health problems.
Here are some examples of how some people have sought to protect themselves from electromagnetic radiation:
Gemstones
There are some people who use different gemstones and crystals for the purpose of protecting themselves from electromagnetic radiation. Supposedly, the gemstones serve to ground said phenomenon, which is in addition to various other touted uses for said objects.
When it comes to gemstones and their help in protection from EMFs, these are found to be most helpful.

Amazonite protects against electromagnetic pollution and absorbs microwaves.
Amethyst protects against geopathic or electromagnetic stress.
Aventurine neutralises all sources of electromagnetic pollution, blocking out emanations from computers, television and other electronic equipment.
Black Tourmaline deflects radiation energy.
Bloodstone draws off negative environmental energy, helping to overcome influences such as geopathic or electromagnetic stress.
Clear Quartz (Rock Crystal) draws off negative energy of all kinds, neutralising background radiation, including electromagnetic smog or petrochemical emanations.
Diamond blocks electromagnetic stress and protects against cell phone emanations.
Jasper clears electromagnetic and environmental pollution, including radiation.
Lepidolite clears electromagnetic pollution.
Malachite guards against radiation and clears electromagnetic pollution.
Smokey Quartz gently neutralises negative vibrations and is detoxifying on all levels, prompting elimination of the digestive system and protecting against radiation and electromagnetic smog.
Sodalite combats radiation damage by soaking up electromagnetic smog.
Orgonite
Orgone is a kind of life force proposed by a German psychoanalyst named Wilhelm Reich in the 1930s, with the result that other enthusiasts have since connected it to chi, aether, and similar concepts. Orgonite is supposed to be a substance that can be used to filter out negative forms of orgone energy for the betterment of the user, which tends to be made out of resin, quartz, and various other materials.
Orgonite pendants
Wearing an orgonite pendant protects the personal bioenergetic field (aura) from electromagnetic and psychic influences. For better results orgonite pendants are ideally worn over the heart chakra or throat chakra with direct skin contact.
Orgonite pyramids
Orgone pyramids supposed to become attuned to the body. Metals respond to different magnetic and electrical impulses, for instance, whilst any quartz contained in the orgonite will undergo modifications in its cellular structure in response to changes in its environment. Keeping orgonite pyramid close to the body may help it to work most effectively. They also can be placed in an auspicious position around the house to cleanse the entirety of the living space.
Himalayan Salt
If healing stones don't interest concerned people, there are other possibilities as well. For instance, Himalayan salt has become very popular in certain circles for various health benefits. As such, it should come as no surprise to learn that some people have started using Himalayan salt lamps carved out of said substance to provide lighting as well as various other claimed benefits such as air filtration and electromagnetic radiation protection.
Recent studies have shown that Himalayan salt lamps somehow intercept the negative EMS electromagnetic fields generated by laptops in all wireless devices, therefore for better results salt lamp should be placed next to computer or workstation.
Further Considerations
Interested individuals should make sure to look further into electromagnetic radiation as well as the various ways that it can affect people. The more that they know, the better prepared that they will be to choose the perfect products for their personal preferences.
NOTE: No advice is offered or given in this article or this publication.