The Third Dimension of Fire
Elva Thompson, Contributor
Waking Times
"The thing that hath been, it is that which shall be; and that which is done is that which shall be done: and there is no new thing under the sun." ~Ecclesiastes 1:9 

What a bizarre and seductive reality we live in. A chaotic world of speed where survival is on overdrive. A surreal place where it's hard to tell truths from lies anymore. But…confusing and scary as it maybe, everything is cosmically in order. The Old Age ended on Dec 21st 2012 and there is a reset time while the new programme is installed for the next twenty six thousand years.
Spiritual science tells us that at the end of every Grand Cosmic Year all species on earth should evolve into a higher plane of consciousness, and this is known as the Shift of Ages. It would appear that the cosmic wifi has been hijacked.
The Hijacking of Humanity
Humanity's ascension frequency has been hijacked by the owners of this 3D construct, and our spiritual connection with nature has been severed. Even our physical interaction with each other has been intercepted…interfaced with AI, and replaced by the digital reality of the internet and social media. The meteoric rise of cell phones towers, gwen towers, smart everything and 5G full spectrum dominance is no accident. It's perfect timing for the controllers of the human farm. They don't want us to evolve out of their fractal, dualistic reality so they block the incoming cosmic information with electro – magnetic smog. They want to exploit us…keep sucking on our energy…in the same way that we don't want to give our wild life and farmed food animals any right to life.
As a result of our faulty thinking, we are being locked into an energetic electro-magnetic prison and ushered into a new age of slavery. To keep us in a closed mental loop, they have insinuated all kinds of distractions to occupy our attention, and keep us confused and fearful – religion, politics, staged terror events, pandemics etc…take your pick.
It is a time of doubt for many people.
So who is the spider that has trapped us in its sticky web of deceit and illusion?
The Hell Fire Club Re-Visited
"Hell is empty. All the devils are here." ~Shakespeare
It's no secret that a cabal of elite satanists control the world and all its governments. A bunch of hidden hands that operate like the mob. Their reality is one of excess, fabulous wealth and power, murder, bribery, blackmail, secret societies, occultism, paedophilia, satanism. In other words the Hell Fire Club of do what you want with total freedom to break any laws without recourse…. like past like present.
Controlling the Grid
"For the life of the flesh is in the blood; and I have given it to you upon the altar to make an atonement for your souls; for it is the blood that maketh an atonement for the soul." ~Leviticus 17v:11
The elite have always used terror, black magic and blood sacrifice as a means of controlling the frequency of the earth's icosahedral(water/emotional) grid. Their intent is to bathe all life on this plane in a fearful and violent energetic matrix that provides a medium for absolute control…a frequency where they can divide us and set us at each other's throat. Our predictable responses to their constant negative media programming makes it easy for them to stoke the passions of our animalistic reptile mind, and keep us locked into the low frequency state of animal instinctive drive. To maintain this base level of awareness they need the energy of 'terrified spiritual trauma' produced by constant war, and the destruction of innocent young souls. This 'blood trade' could be the reason why millions of children go missing every year.
Spiritual Science
Spiritual science teaches that our reality is energetically maintained by the terror and torture of blood sacrifice. Blood infused with fear whether human or animal, bird, fish or reptile is the glue that holds this world together. The Abrahamic religions: Christianity, Islam, Judaism, Hinduism and Luciferianism all advocate blood sacrifice because they are 'agent provocateurs' of the negative force that manages the karmic, spiritual revolving door of humanity..life after bloody life. ( see my article Life after Life)
The Karmic Wheel
"I lay no wood, Brahmin for fire on altars. Only within burneth the fire I kindle." ~Buddha

In contrast to the blood letting religions, Buddhism teaches compassion. The Buddha was against killing all beings without exception. He understood that all life is but One Life – and that our cruelties to living beings creates the karma that keeps the re-incarnation cycle rolling with energetic debt. A resonance pattern of return that waits like a psychic sledgehammer to smack us in the head, and blocks us evolving to a higher plane of existence.
If all life is One Life who are the animals?
Concepts Contrary to Our Programming

One of my mentors, Sir George Trevelyan often talked about sacred sympathy, the ability to intensify our imaginative thinking – to stretch our minds and entertain concepts contrary to our programming….
Sir George maintained along with Rudolph Steiner and other mystics that man is the symphony of the One Life – the Archetype containing all other life forms. In Gen 1 v26 we are told that heaven and earth, and its creatures were the first to be created – man appeared last in creation after all his instinctual, physical and spiritual aspects had been assembled.
What if every animal species is a specialised part of the human body? The ruminants: cattle, sheep, antelopes, deer, giraffes etc, can be seen as the digestive system externalised. The lion seems to be the chest in specialised development, the rhythmic system of heart and lungs. The eagle, representing the bird kingdom is seen as a metamorphosis of head and larynx. Snakes could be viewed as the guts, and fishes as recognized in astrology are the feet. The crustacea floating in the sea are like the floating organs in the blood such as kidneys, and it is well-known that blood and sea water are chemically practically identical. One only has to look at the development of the human embryo to realise we share features with other creatures, such as tails and gill-like structures.
It may be because of the dualistic nature of our reality, 'the parts' (the creatures) that make up the archetypal design of man are projected outside of Self and viewed as separate. Man as the microcosm reflects the macrocosm, and his bodily organs appear spread out through the living kingdoms of nature.
Rising Above Our Animal Nature
In the words of Sir George:
"Man is the symphony of the created world, and as such we need to rise above our animal qualities…qualities, which in their rightful place are noble and useful, but when manifesting in the human ego can be despicable. Scavenger hyena is an essential part of nature's pattern, but he is not fitting if manifesting as a human faculty." ~Operation Redemption

If we can imaginatively grasp the concept that animals are our greater body, we will realise that to become fully human we have to transmute and sublimate the (snake, wolf, rat, fox, etc) traits that exist within us.
Living Biological Computer Programme
The implications of this understanding are enormous and could well explain the suffering of human beings. If animals are aspects of self and we murder them by the billions every day, we are in reality attacking our own soul….heaping up a huge karmic debt that keeps us stuck in the re-incarnation cycle. Every time we intentionally hurt the creatures we are spiritually damaging ourselves, and when we eat their flesh we are cannibalizing our own essence.
Food for Thought
Years ago I watched a short video on you tube called Nature by Numbers. It was then I realised that all manifested life in this reality is based on fractal geometry: the Golden Rectangle, the Fibonacci spiral and phi , bodies equipped with programmed instructions and built-in desires that operate autonomously.
I have often pondered on the question…. If life is a biological computer programme what gives the living essence to the creatures and their ability to respond to love?
My conclusion is that the energy of our blocked multi dimensional awareness powers life in the natural world. This is the spiritual connection we feel with our pets, plants and nature as a whole. The illusion of separation is created by the dual nature of this dimension. There is only One Life and everything partakes of it…it is the power house of our Archetypal Idea…..
Until the next time we meet in digital reality stay aligned with life. Tread lightly on the earth and leave no foot print.
I recommend the video with the article. It gets to the point.
Here is the Nature by Numbers video:
About the Author
Elva Thompson was born in England in 1947 and moved to Rosebud Lakota reservation in 1987. She is the author of the Heartstar Series; Book One: The Key made of Air, and Book Two: The Gates to Pandemonia. Her other interests include organic gardening, ancient phonetic languages, sonic sound and their application in the healing arts. She is also a medical intuitive and teaches sonic re-patterning using sound, colour, and essential oils. Elva Thompson is on Amazon Author Central @ amazon.com/author/heartstar
The Twelve Apostles and the Gruesome Manner of their Deaths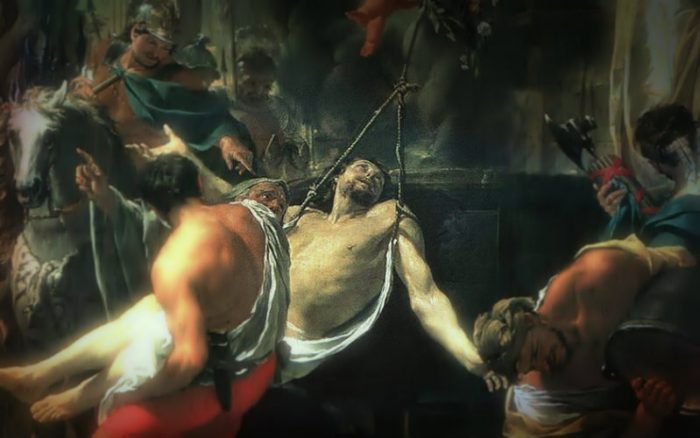 Paul said that the Household of God was built on the foundation of Apostles and Prophets, with Jesus Christ as the cornerstone. During his ministry, Jesus commissioned twelve special messengers, or Apostles, to assist in spreading the Gospel. All twelve were Judean Hebrews.
The word apostle comes from the Greek apostolos which means one who is sent away, an emissary. It thus means a messenger sent to convey the "good news of the Gospel of Jesus Christ." See Matthew 10:1-7.
Twelve Men for Twelve Tribes
Twelve men were selected, which symbolized the twelve tribes of Israel as found in the Old Testament. Jesus set apart the Twelve Apostles, sending them out in pairs to preach the Gospel. Additionally, the Apostles were given the power to heal the sick, cast out demons, and raise the dead as part of their ministry.
Each of the Twelve Apostles gave up their livelihoods and all else to follow Jesus when called. Ten of these men were Galilean Jews who had Aramaic names. Peter and Andrew had Greek names. Other Apostles mentioned in the New Testament were Matthias, Barnabas, Adronicus, Junia, Silas, Timothy, and Apollos.
The Twelve Apostles are identified below, along with the traditional manner of their deaths.
1. Simon Peter: Also known as Simon bar Jonah, Simon bar Jochanan (Aramaic) and Cephas. Jesus called him Peter (meaning rock or foundation of the Church). He was a fisherman from Bethsaida of Galilee. About to be martyred in Rome in C.E. 64, he asked to be crucified upside-down as he felt unworthy to die in the same manner as Jesus.
2. Andrew: A former disciple of John the Baptist, he was the brother of Simon Peter and a fisherman in Bethsaida of Galilee. Crucified upon an X-shaped cross.
3. James, son of Zebedee: The brother of John. The first of the Apostles to be put to death, by Herod Agrippa I, 11 years after the death of Christ (C.E. 44).
4. John, son of Zebedee: The brother of James, both named by Jesus the sons of thunder. Death unknown. Members of The Church of Jesus Christ of Latter-day Saints believe that John still walks the earth and will see the Second Coming of Christ in the flesh.
5. Philip: From Bethsaida of Galilee. Crucified in C.E. 64.
6. Bartholomew; usually identified with Nathanael. Thought by some to have been skinned alive, then beheaded.
7. Matthew: The tax collector Matthew may have also been identified as Levi. He was killed by axe.
8. Thomas: Judas Thomas Didymus. Also known as Doubting Thomas. Killed by a spear in India in C.E. 72.
9. James, son of Alphaeus: Generally identified with "James the Less", brother of Jesus, leader of the Jerusalem Church. Also identified by Roman Catholics with "James the Just". Stoned at age 90, then clubbed to death.
10. Thaddeus: Traditionally identified with Jude. Crucified.
11. Simon the Zealot: or Simon the Cananite. Some have identified him with Simeon of Jerusalem. Believed by some to have been crucified in C.E. 74.
12. Judas Iscariot: The Apostle who betrayed Jesus. Also referred to as "Judas, the son of Simon." He committed suicide.
13. Matthias was selected by the surviviing Eleven to replace Judas Iscariot. Matthias was stoned, then beheaded.
Instead of Arresting the Homeless Population, City Paying Them to Pickup Trash
(Jack Burns) With the problem of homelessness in some cities becoming an epidemic, one Arkansas city appears to have a common sense approach to tackling the problem head on. They're taking taxpayer dollars and paying the homeless to pick up trash.
The Bridge to Work program started in April in Little Rock, Arkansas and pays homeless individuals $9.25 an hour to tidy up the metropolis and capitol city of the state.
Canvas Community Church runs the program which was only slated to last 6 months. But Mayor Frank Scott Jr. told reporters he is going to extend the program for another year.
The church and state partnership is welcomed by both the public entity as well as the religious one. Associate Pastor Paul Atkins addressed the program's Board of Directors saying:
We're super excited about what has gone on, and we hope to be able to keep the momentum going…We want to work with them on their next step. There are a lot of barriers that our people experience to go from homelessness and panhandling to full-time work. There's a lot of steps in between.
So far, 380 people have joined the work crews with most signing up through the church. But space is left on each crew to allow more homeless people a spot on the clean-up crew.
According to Little Rock's 12 News:
After a total of 130 sites cleaned, 1,821 hours worked, and 2,056 bags of trash—all within five months— hearts and minds have been changed.
Team Leader Felicia Cooks spoke about both the concerns she had before the program started as well as its success after she became a team leader.
This is just a dream come true for the entire community…When I first started, from day one, I couldn't catch the vision, nor could I travel the journey…But, you know, we've taken out over 400-and-something persons. And let me tell you, that has been the most exciting thing that I've done in my life. The energy, just the positive (energy), the vision that Canvas Community Church has. You know, it's just wonderful.
The City of Little Rock has infused $80,000 into the program's first six months. Pastor Atkins says there's still more work to do. They need more help.
"To make the program bigger and better, we do need folks to walk with our friends on a one-on-one basis…I hesitate to call it a mentor thing, cause you'll probably learn as much as you teach," he said.
Atkins says the homeless have lost the support of their faith-based communities and schools and have fallen through society's cracks. They just need to be lifted up and supported once again.
"You know, that's the kind of thing that you and I probably had from our families, and churches and synagogues and schools," he said. "You know, we had it all around us, and that kept holding us up and pushing us forward. Our people have lost that, either because they did something to burn a bridge, or the bridge just fell in behind them, and they just need that extra support."
Each clean-up crew is paid in cash and is given a meal for their work.
Mayor Scott has promised to continue the program for another year but the city must vote on his verbal commitment. Without funding, the program would likely have to look to the private sector for financial support. While this situation would be better if it were privately funded, spending the money creating jobs for the homeless is a far better solution than relying on the police state to solve the homeless crisis.
California is one of the highest taxed states in the union, yet its cities have yet to create a model program to assist the homeless by placing them in good paying jobs. Instead of paying the homeless to fulfill a needed service like Arkansas is doing, California authorities are destroying their tent cities, arresting the homeless, and throwing away all of their belongings, just to remove what many critics consider an eye sore.
Source:
https://thefreethoughtproject.com/instead-of-arresting-the-homeless-population-city-paying-them-to-pickup-trash/
How To Connect To Your Guardian Angel And Ask For Help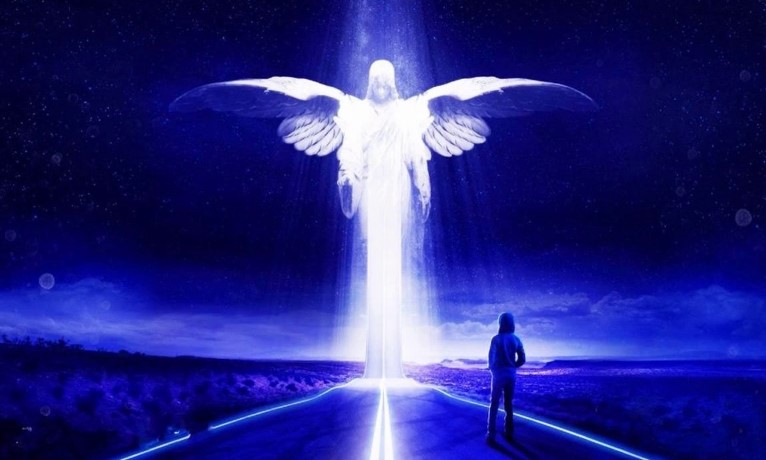 People often think that you have to be very holy or psychic in order to make connection with their Guardian Angel. This is not true. We are all born with our own Guardian Angels and they never stop surrounding us with love and guidance.
Angels help us stay connected with the Source, while ancestral guides support family members or spirit guides help us find the way back home. As we raise our vibration, we can more easily connect and communicate with wiser energies in the spirit realms.
Here are some tips that will help you connect with your guardian angel.
1. ASK FOR HELP
Asking an Angel for help is one of our most power spiritual practices. Angels can do nothing for us unless we ask. If you need help, just ask! We can ask the Angels for immediate help at any time and in any place.
Don't worry about asking for too much. Angels exist beyond our experience of time and space. They respond to everyone with complete unconditional love. Create your own invocations, or prayers, that specifically call for the help you need.
2. ATTUNE YOURSELF TO YOUR GUARDIAN ANGEL
Communication with your angel will probably be subtle at first, but become more obvious with practice. Set up a regular time to meditate and attune yourself to your guides.
If you raise your awareness through meditation, you will feel the invisible presence of your spirit guides. Most people find this connection an exciting experience, but in fact it is a normal part of your spiritual enlightenment.
You can try and identify your spirit guides and when you feel comfortable recognizing them, you can ask for their names. During this clairvoyant vision, you may have a glimpse of someone who was close to you and loved you, like a wife, husband or a parent. These experiences will make you feel happy and inspired. Not everybody perceives the spirit guides.
3. ACT AS IF YOUR PRAYER HAS BEEN ANSWERED
Every prayer is answered and grace is always given. If you fear that your prayer will not be answered, then ask for help in understanding and seeing more clearly. Trust that you will see the love in every answered prayer. Have patience with this and let go of any expectation of how the love may be revealed to you.
4. ACT FAST ON THE GUIDANCE YOU RECEIVE
Pay close attention to everything you experience as you are being given guidance from intelligent spirit guides. Be patient and don't ask too any questions at once. You will get the answers when you are ready to receive them.
Watch for their sign and act upon it immediately. Angelic help is infinite and unlimited – you cannot use it up or run out of it. You cannot ask for 'too much'. The faster you act, the faster you receive more assistance!
5. TRANSLATE THEIR ANSWERS
The answers coming from the spirit guides will take many forms. Sometimes you may hear their thoughts channeled in your head. At first, you should ask them simple Yes or No questions and observe the sensations you have in your body.
With time and practice, you will understand which sensations mean yes and which mean no. Your answer may also come during meditation, or after a prolonged period of reflection. In other cases, you may receive it coincidentally, like an overheard conversation or something you read in a book.
These answers, in the form of signs, will help you overcome your negative traits, like fear or selfishness, inspire you in times of crisis and help you become a better person.
After asking your angel for assistance, watch for repetition of words you see, hear or think. Notice patterns like repeatedly hearing a song, seeing a bumper sticker or having a friend unknowingly repeat the very same message your angel gave you. Keep asking until you feel you completely understand the answer.
Thank yourself and the Angels for deepening and the relationship between you.