In 2008, an amazing and mysterious incident attracted the attention of the whole world. A woman named Noor Saida, 40, who was born in Sangatta, East Kalimantan, Indonesia, went to doctors complaining that she had metallic hair growing on her chest and abdomen.
It is very painful when the stubble is about to come out of the pores, "Nursyaida said in his medical examination.
The kindergarten teacher explained that her first symptoms began to appear in 1991. Painful metal wires emerged from the skin, fell out in the first week, and after a month the wires began to grow again, and from that moment on the wires did not fall out again. They kept growing!
One of her sisters said she tried to help by cutting the wire. Unfortunately, whenever she trimmed the metal bristles, the remnants of the iron hair would go inward and then reappear on another part of Nursayda's body.
A metal wire 10 to 20 cm long growing from inside a woman's body is still a mystery! During a medical examination, doctors discovered that wires were also present inside the woman's abdomen.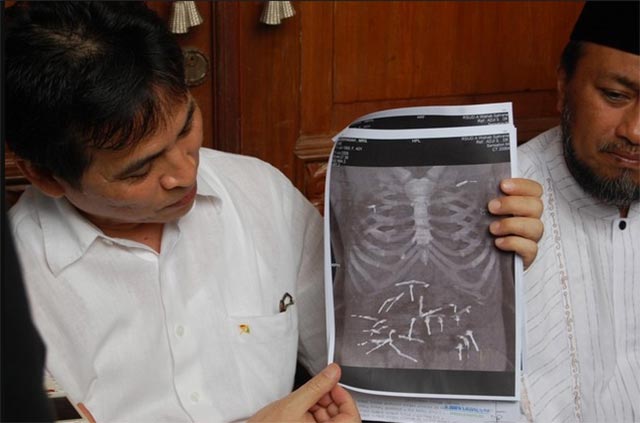 On X-rays, doctors found that there were more than 40 metal wires inside, and some were coming out of her skin.
It looks like a living phenomenon, the wires were able to move and therefore, they can change their location at will, the doctors said.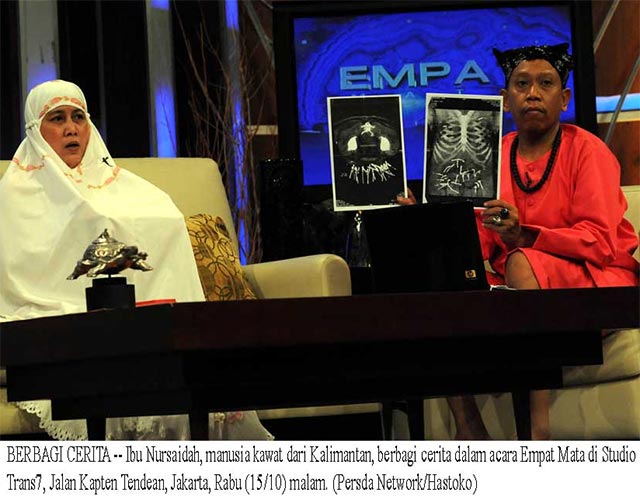 Doctors believed it could be a very rare genetic or mental illness.
As a result, this case remained a mystery and the doctors did not find a logical explanation for it, none of the presented symptoms is known in the medical literature.