The strange death of a conspiracy theorist Jim Keith. Conspiracy or accident?
Gene Keith ( Jim Keith) was a fairly well-known American conspiracy writer. During his lifetime, he managed to release the books "Black Helicopters over America" and "Octopus", which are still popular among ufologists, in which the themes of the Secret World Government, the Illuminati, the phenomenon of Men in Black and other conspiracy theories were revealed.
He was also a supporter of the theory that UFOs are of earthly origin and come from an alternate reality, where technological development has gone far ahead.
Jim Keith passed away in September 1999. First, he suddenly and unexpectedly for everyone fell off the stage at the festival "Burning Man" and broke his knee. And when he was taken to the hospital, he suddenly died there after a normal operation.
First, the cause of death was called a blood clot that fell from a wound in the knee through a vein into the lung and blocked it. However, in the report of the coroner, it was written that death was the result of a "blunt strong blow." Also, almost immediately before his death in the hospital, Keith uttered the cryptic words "I have a firm feeling that they did everything so that I would not come back from here."
There were more signs that Kit's death was not an accident. From August 31 to September 3, 1999, Jim Keith was actively communicating by e-mail with another cosmologist, Greg Bishop, and complained to him that his computer began to behave strangely.
"Interesting things happen to my computer," wrote Keith on August 31, "Last week, he picked up a virus that cleansed all my personal files. I don't know if there's a conspiracy theory, but I know that this is the same time happened with some other writers. "
The next day, Bishop told him that all his personal articles were also destroyed on his computer and even those that he sent to the trash. In response, Kit wrote to him that he was currently working on an article about hacking computers of journalists and editors.
On September 3, Bishop wrote to Keith that he could be hacked via a modem and that the virus only deleted files in his personal folder and did not touch other documents. And what could have even been his hacking, and someone went into his apartment and manually deleted files from the computer.
In response, Keith wrote to Bishop that he was grateful for his help and that he had discovered 9 sites with conspiracy theories that had also been hacked the other day. This was Keith Bishop's last letter.
Four days later, Jim Keith died in a hospital, where he was brought from the Burning Man festival in Black Rock, Nevada. When he suddenly fell and hurt his knee, he thought it was just a bruise.
But after a few hours he became worse, the fever rose, and he called the ambulance, which took him to the Washoe Medical Center hospital in Reno.
There, Kita was told that he had broken a bone and that an urgent operation was needed. It was when he was being prepared for the operation and was already preparing to give him anesthesia, Keith said the very phrase "I have a firm feeling that they did everything so that I would not come back from here.
" The operation was successful and Jim Keith was in a stable condition when he was transferred to the intensive care unit. But then something happened and he died suddenly.
The cause of death, as mentioned above, was difficult to determine. First, a blood clot that got into the lung was named, and then after the autopsy, it was stated that the cause was a "severe dull injury."
And Jim Keith's family and friends and other conspiracy therapists are still wondering if his death was violent or it was just a terrible accident. Is it possible that someone else got into the chamber and killed Jim? Full In those years, there were no surveillance cameras in hospitals. Could this be an accident? Also quite.
The whale was no longer young and had problems with bones. However, in this case, there are still too many strange coincidences for the accident. Especially with Keith and Bishop's correspondence about hacked computers.
WikiLeaks confirms that the US destroyed an extraterrestrial moon base
A document published by WikiLeaks clearly implies that the US had a "secret" base on the Moon that was destroyed by Russia. But there is not everything.
UFO researcher Scott Waring says on his website: "I was researching the WikiLeaks website and I found this information pertaining to a secret lunar base that the United States had destroyed in the late 1970s. The cable has only the details of the document, but not all because the document was written by hand and was never put in digital format. "
Waring asks: "How would the United States destroy an alien base on Earth's moon without anyone suspecting it? That is easy. Do you remember the Apollo missions? Well, there were supposed to be more than 20 missions of this type on the Moon, however, NASA suddenly stopped at Apollo 17, to perform some secret black operations missions involving the recovery of extraterrestrial technology and the recognition of alien structures and ships and to detect any possible threat to the US "
Waring continues, "I met a man named William Rutledge in 2011 on YouTube when he uploaded half a dozen videos of the Apollo 20 mission in which he participated. It was a shared mission of the United States and Russia to the Moon near the Delporte crater. "
"William and the other astronaut recorded their activities on the Moon on film. Including exploring a cigar-shaped ship in the Delporte crater. Inside they found glass tubes along the walls with tiny biped skeletons (a few centimeters high).
They also found a female pilot with hoses connected to her nose and she was in a coma and appeared to be physically and mentally connected to the ship. She never woke up, but was taken back to Earth. He also recorded a beautiful alien city damaged on the moon.
I think this is the extraterrestrial base that was destroyed by the United States. They probably destroyed it in a later mission, after having recovered all the possible technology that could be returned."
Why would he destroy using the alien base? "I think it was to keep it out of reach of other countries in the world. Imagine what would happen if Israel landed a probe on the Moon and found the base, publicly claiming that all its contents are property of Israel. Suddenly, it would make Israel a world power. "
"The United States does not want to lose that title nor do they want to deal with the competition of other countries that defeat them in strange cities and worlds and that explore the universe. Although the United States did share those secret Apollo missions with Russia at that time. "
"Apparently, William Rutledge never blurted out that NASA had destroyed the alien base on the Moon, which he had once recorded. It would have broken his heart. He told me he was old, in his last 70 years at the time I spoke with him he said that he had converted some of the films into digital video in order to share them before he died. He was old and he wanted to take this secret out of his chest. "
Is our world really as presented? There are millions of pages of documents that are classified in several countries each year, how is it possible to really determine what is happening "behind the curtain"? Why does the secret govern? Leave your comment below.
Gematria/Numerology of Notre Dame Fire: Marcon, FreeMasons, and More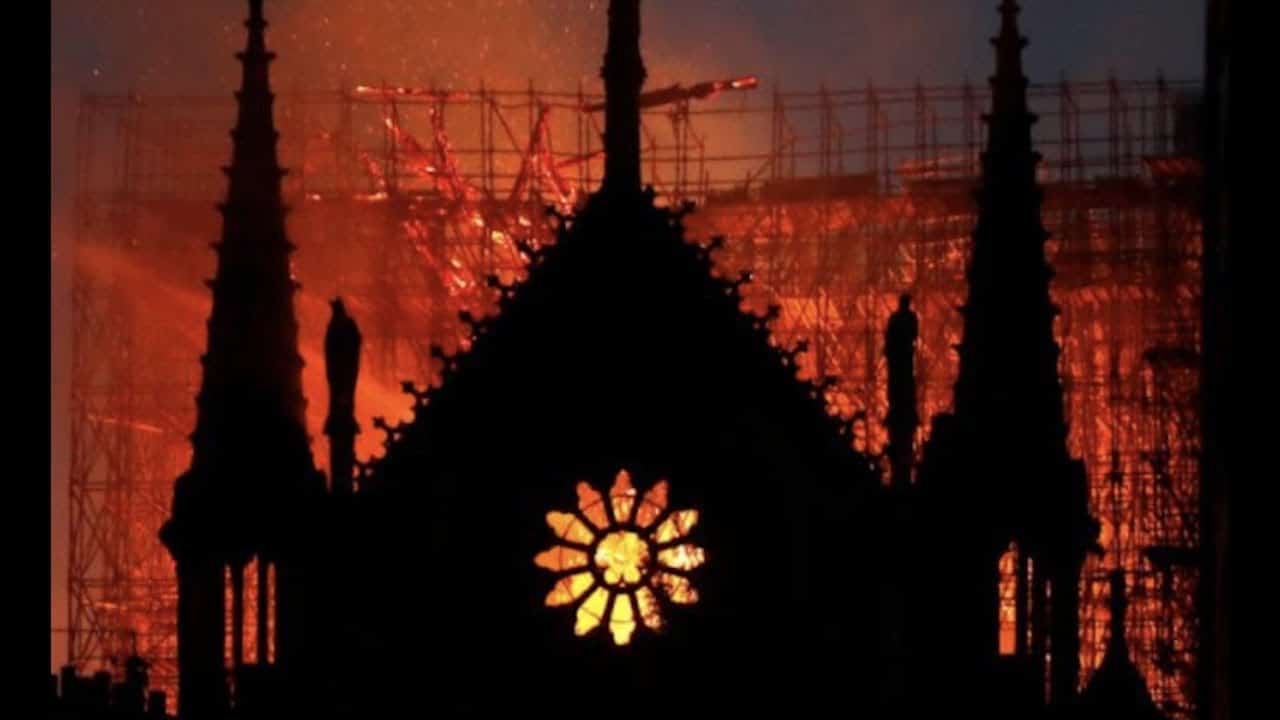 Here are a series of numerological reductions associated with this event. As always, discern for yourself and think critically.
Various historians, insiders, and whistleblowers claim that dark occult groups and forces have long controlled the planet and shaped its history. The preceding video offers some of this history in an effort to substantiate the notion of a powerful group working behind the scenes, sometimes called the Illuminati, the Deep State, the Order of the Black Sun, and so on. Properly identifying causes in reality is essential so as to lead a fulfilling life and work constructively to improve the world around you. We need accurate and complete knowledge. With this knowledge in hand, an individual can contend with the realities of malevolence, which will inexorably lead to an activation of the truth-seeking and freedom craving urges.
The biggest secret that the pentagon hides: "The Anunnaki are returning to Earth"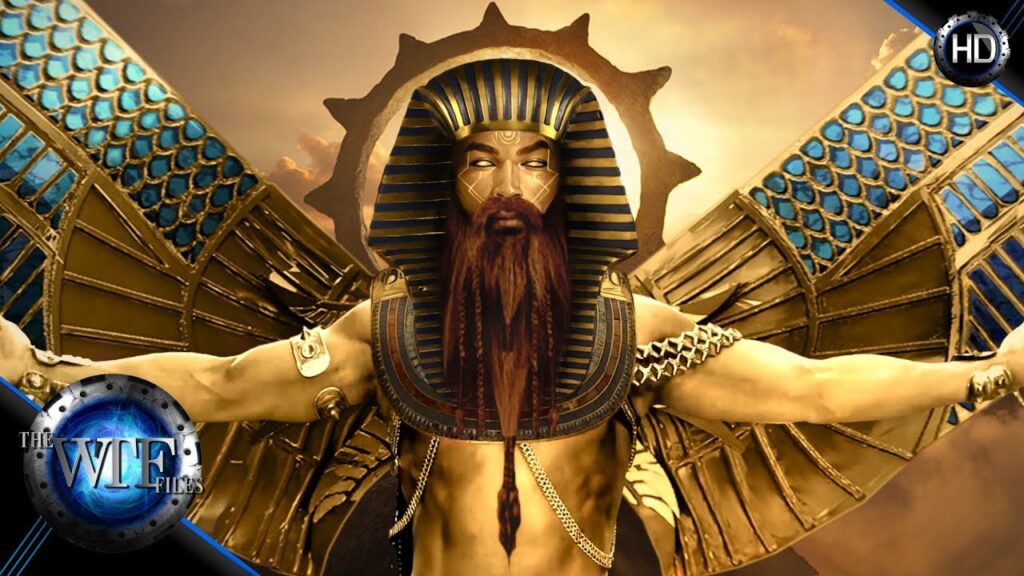 According to one researcher, the Anunnaki must return to Earth to "fix what they did wrong" (our junk DNA) to accelerate the spiritual awakening and evolution of human consciousness.
The Anunnaki may be returning to Earth, according to a recent interview with a Pentagon source. Stan Deyo said that NASA and the Pentagon believe that Annunaki will return with the arrival of the planet Nibiru.
Whether it's a planet or a dwarf star, it will be known, but something is not right. It is likely that the Annunakis are already here, this will be a "contact" in stages. THESE GODS CAME FROM NIBIRU and they would control us.
IN SUMERIAN MYTHOLOGY THE ANUNNAKI
They were a pantheon of good and evil gods and goddesses (duality) who came to Earth to create the human race. According to some resources, these gods came from Nibiru.
The Assyrians and the Babylonians called him 'Marduk', their chief god. The Sumerians said that one year on Planet Nibiru (One SARS) is equivalent in time to 3,600 years of Earth.
The life expectancy of the Anunnaki was 120 SARS, which is 120 x 3600 or 432,000 years. According to the List of the Kings. The Anunnaki appear in the myth of the Babylonian creation, Enuma Elish. At the end of the Marduk augmentation version, after the creation of humanity.
According to Gregg Braden's research, we only have 20 of the 64 codons in our "activated" DNA. You have to ask yourself, "Why would the Source of creation limit our genetic abilities by deactivating most of our DNA?"
OUR DNA
It was limited by the Anunnaki to keep us in submission, control and conformity with our Anunnaki teachers. To put it another way, they are the beings that are controlling us for millions of years, they know our true genetics.
They have the purpose of not losing control, they have the power to govern through fear, since they know that latent factor that shoots in our DNA, these beings can be much more powerful than the leaders we perceive (like the presidents).
For researcher Simon Parkes, we have 12 strands of DNA and each strand is related to a specific galactic race.