The secret history of the Reptilians : their agenda uncovered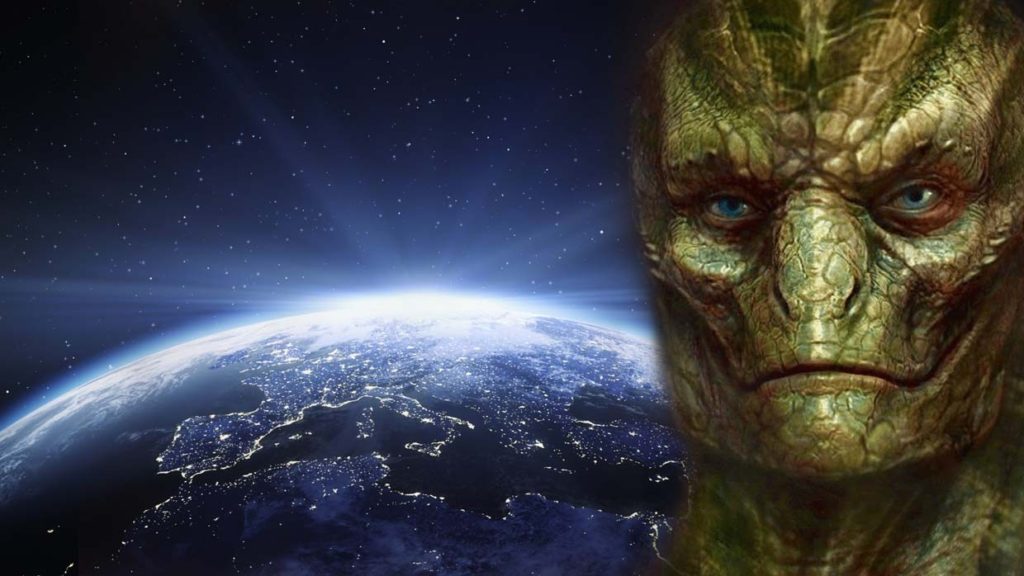 The possibility that nonhuman intelligences have visited our planet, and even copulated with primitive human beings, is found in many of the ancient cultural and religious records of our civilization. There are historical records that reveal, in addition, that these intelligences were reptiles in their nature or, at least, have been represented throughout human history as reptilian beings.
From the Serpent Nahash, in the Garden of Eden, to Atum, the Egyptian serpent-man, or Quetzalcotl, the serpent god of the Mayans, to the double-helix serpent of Enki / Ea in ancient Sumerian literature, the serpent has been the omnipresent link between humans and the gods of all cultures.
Archaeologists and explorers discovered in 1951 a library with more than 22,000 ancient tablets in what is now Iraq. These tablets contain what we know to be the earliest writings of the Earth and date back to about 6,000 years ago when this region of the earth was known as Mesopotamia, Sumerian and Babylon.
On the tablets a story is told that is also reflected in the book of Genesis of the Bible. The tablets tell the story of a great flood that changed the face of the earth and its inhabitants, and tell the construction of a tower and the creation of the spoken word. What in the Bible is related as the tower of Babel and the great flood.
On the tablets and scrolls found there was included a star map of what appears to be our sun and its planets, since the parchment also includes detailed descriptions of our solar system that corresponds to what we know of it today.
The funny thing is that this map includes a planet (or spacecraft) that orbits between Mars and Jupiter, which they call Nibiru . According to the texts found, Nibiru entered our solar system and collided with the planet Tiamat. The remains of Tiamat became Eridu which is the earth as we know it today and the rest left over from the explosion became the asteroid belt. Nibiru took an orbit around our sun that took 3,600 years to pass between Mars and Jupiter.
In recent years and based on patterns of our solar system, some astronomers have been looking for a planet with this same orbit, which led to the discovery of the planet Pluto. The search for Nibiru continues.
According to the found texts, this detailed information was given by the Annunaki and they are described as a race of Reptilian Gods who came to Earth. It is written that they came to extract gold and other elements to use them to protect the atmosphere of their planet.
This theory of Reptilian Gods of the heavens creating man is not at all unusual and we can find traces of reptilian history in most regions of our planet.
In Japan the emperors claimed to descend from Dragon Gods who came from heaven. Australian Aborigines teach about a Reptilian race that lives under the earth and rules over men, they believe they are descended from a race of human dragons. In China, theybelieve that Serpent Queen Nu Kua interbred with men.
In India these Reptilian Gods, the Nagas, are called and claim that they planted their royal families. In Eastern countries there are traces of a serpent race that created man. In the book of Genesis speaking about giants that came from the heavens to reproduce with the daughters of man, they were called the Nephilim .
In Africa they are called Chitauri , children of the serpent, and the kings of Africa claimed that they descended from serpent gods that came from heaven. The Mayans spoke that their ancestors were snake people, and the Aztecs said they were created by a female snake. The American Hopi Indians believed that the gods of heaven came down to reproduce with their wives, and referred to them as their snake brothers.
Reptilians live in long underground tunnels and can inhabit other dimensions. The reptilians have constituted the group of the Illuminati , beings of human aspect but under the orders of the reptilians who follow very specific political agendas to perpetuate themselves in power and control the world through media manipulation, genetics and the search for a government centralized world The Illuminati would have as mission the establishment of a New World Order. Is there a possibility that we may be or that we have always been enslaved by these "leaders"?
The Orion Cube: An extraterrestrial device hidden by the US
Dan Burisch, a doctorate in microbiology and former worker of the secret military forces of the United States, details great puzzling information about extraterrestrials, the Orion Cube, time machines, secret government plans and human extinction.
Dan Burisch, born in California in 1964, studied microbiology and psychology at the University of Las Vegas, Nevada. He graduated in 1986 and did a Ph.D. in microbiology in 1989 in the state of New York. A sports fan since childhood, he played basketball. But his true passion was science and five years later he was given his first microscope, after which he later became the youngest member of the microbiology society of Los Angeles.
In 1986 he received an unexpected visit at the University of Las Vegas, the so-called "secret" government of the United States. Two of those men, in military uniform, offered to work on a top-secret project where they could put their talent to work at a maximum level. In 1987 he began working in a Nevada State Government office related to prison parole. In 1989 he began receiving tissue samples. Burisch examined them in another place and sent the report to the place of origin of the same. In 1989 he worked on a secret project and also on the so-called "Sharp Storm". But in 1994 he was taken to an underground place called "Century IV" which is part of Area 51, where he started working on the "Aquarium" project.
There he learned that the military were in possession of ships and extraterrestrial beings. In one department there was information about beings called Orions, beings from the star system Z Reticuli. Also a copy of the agreement made by President Eisenhower, beings called P-50 and the so-called Orions.
In a place called The Bay of Galileo, Burisch could see different types of spacecraft. One of them was the ship that Bob Lassar (a former Nasa worker who made Area 51 known in the eighties). Another of the ships he saw was the one that crashed in Roswell in 1947.
According to Burisch, we have a misguided concept of aliens. It clarifies that aliens and extraterrestrials are not the same. But aliens are beings that come from other planets, and that extraterrestrials are human in the future and that they travel in time to solve certain problems, but they are from the earth, because these are actually the evolution of the human being during thousands of years.
They are distinguished into four groups. They are classified with the letter P, which means present time and the years that lead us in the future. For example, Roswell's are P-24. That is, present time plus 24 thousand years in the future. The others are known as: J ROD P-45, J ROD P-52 and P-54. He says that these JROD suffer from a very painful illness and he participated in this project to try to find a cure. He claimed to have taken blood samples a female of these beings and that for two years worked on this project studying the being.
He assures that they came to establish a friendly relationship and that in one of the face-to-face meetings, this one skipped the protocol pouncing on him. He telepathically transmitted a large amount of information in which he could know that two thirds of humanity died in a nuclear catastrophe. A part of the people hid underground to survive and others did it on the surface. 24 thousand years later the most advanced beings on earth could travel in time, which is why they traveled to Roswell in 1947. Roswell's ship was really a time machine. They did not come from another planet but from Earth.
According to Colonel Philip J. Corso (1914 – 1997) who wrote the book "The day after Roswell", beings were made to travel in spacetime. They had two brains, one of them to control the ships. And they did not reproduce. He also affirmed that the ship was the key to technological progress.
Other groups "survivors" to the extinction, evolved in the Moon, Mars and finally in Orion, where the P-52 come from, or the Orions, which, in spite of being Terrestrials, also colonized these other places. The P-45 would be the most Machiavellian, thirsty for nuclear catharsis to pass in our future in order to justify its existence. These are responsible for the majority of abductions. They lack emotional empathy.
Eisenhower met with these extraterrestrial groups in order to avoid the obvious nuclear catastrophe. In this meeting diplomatic discussions between civilizations were made and an agreement was adopted to abduct human beings in order to study them, provided they did not suffer or remember anything of what happened. The Orions gave President Eisenhower a cube about eight centimeters wide by another eight centimeters long, capable of predicting the future. It was passed between rich and powerful to be able to choose well in their lives.
Burisch worked directly under the orders of "Majestic 12". One of his most important statements are those related to the "StarGates". They are devices made in the earth, but with extraterrestrial technology. According to him, the information on how to make them is in the Sumerias tables. They were used to communicate with other extra-planetary civilizations. With them you could access a wormhole. Next to this enormous apparatus, there was a platform that allowed to throw the object to the wormhole to travel to other stars, teleporting people or materials from one place to another instantly.
But Burisch says it is not very reliable and that he saw a person die during one of the experiments. This device is also known as "Looking Glass" and was used to see probabilities of future events. As they saw, the catastrophe would happen because of these Stargates. According to the doctor, there are fifty Stargates on earth. Although all the Stargates have apparently been dismantled, we are still in danger of extinction today. What do you think about the Orion Cube? Watch the following video and leave us your comment below!
Observatory provides update on FBI closure
Image Credit: CC BY-SA 2.0 Samat K Jain
The FBI still won't reveal what's going on.
The National Solar Observatory has posted an update on its Facebook page regarding the unusual situation.
The Internet has been awash with conspiracy theories this week following the mysterious closure of the Sunspot Solar Observatory in New Mexico by a team of FBI agents.
The observatory, which is situated in the Sacramento Mountains around 200km from Roswell, was established back in 1958 and hosts several telescopes that are used to study the Sun.
Now in an update on its Facebook page, The National Solar Observatory, which is responsible for managing the facility, has published a message thanking people for their patience.
"Thank you all for your patience while the closure at Sunspot Observatory is resolved," the message reads. "Our other facilities remain open and NSO is operating as normal. AURA – our management organization – is addressing a security issue at Sunspot Observatory at Sacramento Peak, New Mexico and has decided to temporarily vacate the facility as a precautionary measure."
A second message posted on the observatory's website reads:
"With the excitement this closure has generated, we hope you will come and visit us when we do reopen, and see for yourself the services we provide for science and public outreach in heliophysics."
The FBI, meanwhile, continues to remain silent over the "security issue" responsible for the closure.
Source: Independent
Donald Trump Implies 9/11 Was A Controlled Demolition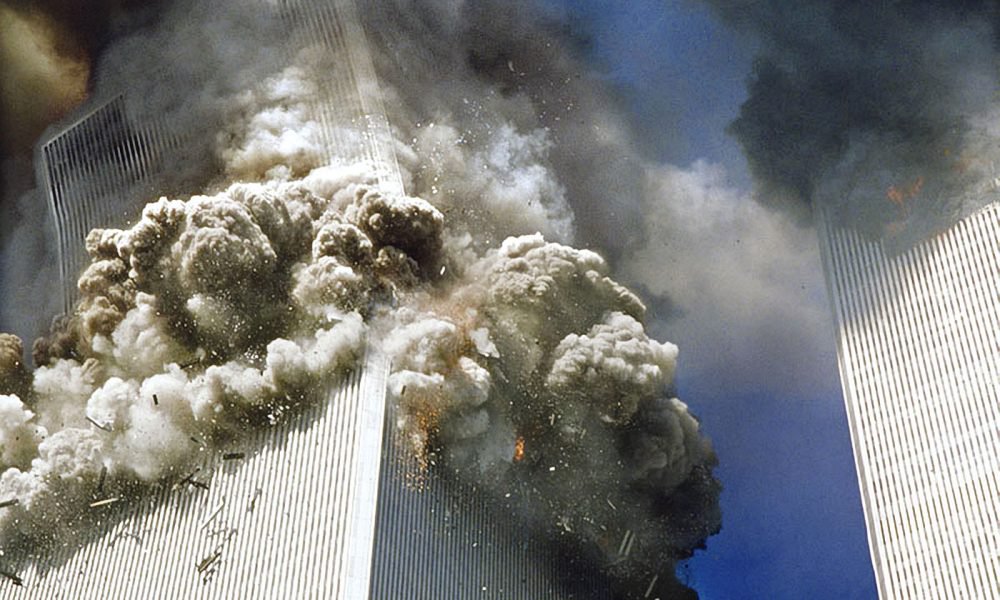 The Facts:Donald Trump's comments on 9/11 suggest that bombs were involved in taking down the World Trade towers. He joins a long and growing list of people suggesting that this was actually a controlled demolition.
Reflect On:Why does the US continue to hide truth about 9/11? Why do they refuse to do a proper investigation?
The destruction of the World Trade Towers on 9/11 is an event that continues to spark our awakening to the malice contained at the heart of several governments. These governments are dangled from a string by the corporations who sit above them, who are in turn dangled by the financial elite who sit above them.
This is important to know. Prominent politicians have referenced this 'secret government' for decades, but when a topic like the 'deep state' is presented on mainstream media, it's pushed as a conspiracy theory. While this can get frustrating, a growing number of people are seeing through the veil more than ever.
The End Of Our Innocence
Prior to 9/11, many global citizens, especially American citizens, could not fathom that their government could do anything so barbaric, so unethical, and so destructive. It's quite ironic that for years, Western media has falsely accused several politicians of other nations of murdering their own people, the latest example being the chemical gas attacks blamed on Syrian president Bashar al Assad. But many people are seeing through this, and coming to understand how false flag terrorism has been used a lot throughout history, both prior to and post 9/11. That said,  no event has had the awakening effect that 9/11 had and continues to have.
Today, we have thousands of architects and engineers, many academicians and even peer-reviewed studies that show there is no possible way that planes could have brought down the two towers, as well as the official story about the collapse of building number seven, which wasn't even hit by a plane. This is why the global citizenry, and judging by the latest polls, the American citizenry, do not believe the official story put out by the government regarding what really happened on that day. It's not because we are stupid, it's not because we are 'conspiracy theorists,' it's simply because we questioned what was being told to us via mainstream media, and decided to investigate for ourselves.
Donald Trump Weighs In
U. S. Politicians and others within government have not really questioned what happened on 9/11–except for Donald Trump. One of his engineers was the architect of the building. Here's what he had to say, taken from this interview:
It wasn't architectural defect…The World Trade Center was always known as a very very strong building…Don't forget that building took a bomb in the basement (1993). Now the basement is the most vulnerable place because that's your foundation, and it withstood that…I got to see that area, about three or four days after it too place because one of my structural engineers actually took me for a tour, because he did the building and I said "I can't believe it." The building was standing solid and half of the columns were blown out…So, this was an unbelievably powerful building.
After talking about the structure of the building, and the way it was built with the steel on the outside (first building ever to do so for structural purposes …), and how it's not possible for a plane to destroy that, he went on to say:
How could a plane, even a 767 or a 747 or whatever it might have been, how could it possibly go through the steel? I happen to think they had not only a plane but they had bombs that exploded almost simultaneously because I just can't imagine anything being able to go through that wall….I just think that there was a plane with more than just fuel. Obviously they were very big planes, they were going very rapidly…You're talking about taking out steel, the heaviest caliber steel that was used on the building. These buildings were rock solid.
Trump also stated the fact that the US government had knowledge before the attack before it happened, and they still did not stop it. He also mentioned that he saw a big hole in some of the steel beams, hinting to explosions.
Trump has been quite outspoken regarding corporate control over the government,  as well as all of the deceit that goes on as to how our government has been hijacked by rogue groups within the government. It's easy to see why he was and is completely vilified. It had nothing to do with racism or sexism, and if you think this, you're simply regurgitating what you get from television programming, and have no understanding of how politics works. We go into it deeper here:
The Deep Truth Behind Why Trump Is President
Other Commentators On The Deep State
Below is a great quote from Robert W. Welch Jr, given way back in 1958, addressing the Deep State.
"So brush the insiders dust out of your eyes, my friends, and the communist soap suds out of your Brain, and ask yourselves in all honesty, what on Earth is wrong with the United States simply minding its own business, or with having its foreign policy function primarily for the safety and benefit of the American people? Which is exactly what we had done for the first 140 years of our existence as a nation, to the incredible advantage of ourselves and everybody else, everybody, that is, except a numerically small clique of power-lusting conspirators who have somehow inflicted themselves on a gullible world."
The American empire has had a history of infiltrating and destroying other countries through unethical means (terrorism) and then stepping in to be a 'savior,' imposing their will on others. This has been done through the most savage means, with 9/11 being one small example compared to what they've done overseas.
The real menace of our Republic is the invisible government, which like a giant octopus sprawls its slimy legs over our cities, states and nation … The little coterie of powerful international bankers virtually run the United States government for their own selfish purposes. They practically control both parties … [and] control the majority of the newspapers and magazines in this country. – John F. Hylan was Mayor of New York City from 1918-1925 (source)(source)
But it is not representative of America, but rather the corruption within politics and the deep state that in no way represents the will of the American people.
Steve R. Pieczenik is one of many people from 'within' these ranks who is currently speaking about this. He's a former United States Department of State official and has been involved with the intelligence community for years. He's been through and worked within multiple administrations. He has been providing updates on what is happening, the deep state that exists within the American government and how there is currently a 'battle' between the Trump administration and the deep state. You can find those interviews online everywhere, he conducted most of them with Alex Jones. He's also been outspoken and addressed that Trump has already commented on 9/11, and referenced the interview below.
Trump Survived The Attacks
This is why Trump has been vilified. I'll leave you with this great quote from author Richard Dolan, taken from one of his 2016 articles.
For sure, the power elite closed ranks and did everything possible to ensure a victory for Clinton. This included not only the Democratic party (which previously played dirty pool against Bernie Sanders), but the entire mainstream media machine, the financial community, the EU, and even the Republican party itself. If nothing else, I had concluded that the media alone had done a sufficient job of demonizing Trump – multiple negative headlines daily for more than a year – to make him unelectable to the American people.

For more than a year, we have been told that Trump is a racist, sexist, xenophobe, liar, cheat, and narcissist. The attack bears all the marks of a coordinated effort among the major news outlets: CNN, NYT, WaPo, HuffPo, USA Today, and the rest. It reminded me very much of the concerted media attack against Brazil's Dilma Rousseff which culminated earlier in 2016 in her impeachment and removal from power. In the case of Rousseff, we see what has been alternately described as a soft coup or a Wall Street coup, rather along the lines of the "color revolutions" of a few years earlier (which are now largely understood as CIA-NGO orchestrated). In both cases, pretexts were created and hammered home by an insistent media that whipped up public opinion. In Brazil, it worked. It seemed like it would work in the U.S.

It is important to understand why Trump was demonized. To be sure, his character makes it easy. There is no shortage of narcissistic, sexist, or otherwise offensive statements in his repertoire from which to draw. But I have never and will never believe this is why he was demonized. Ultimately, Trump is a disruptor, and his disruption falls squarely against the two key pillars of the American ruling elite's ideology: neoliberalism and neoconservatism.
There are many reasons to believe that Trump's survival is a sign that the deep state is losing its power, and that the battle that Steve Pieczenik talks about is going in favor of the Trump administration and their allies. If so, 2018 might be the last year we have to pass through 9/11 without the full and incontestable knowledge about what actually happened.