The Road to Singularity: Potential Annihilation, Utopian Visions, Will Liberty Prevail?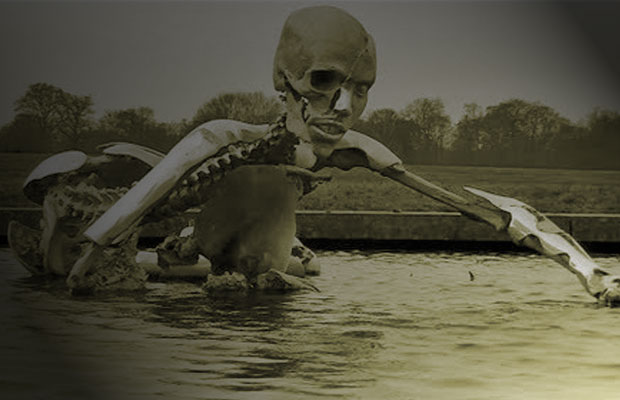 By Daniel Taylor
Originally published at Old Thinker News
"Dreams of the far future destiny of man were dragging up from its shallow and unquiet grave the old dream of man as god…" – C.S. Lewis, That Hideous Strength, 1945
In 1945, George Orwell, famous for his stunningly accurate portrayal of a future police state in 1984, commented on prominent author C. S. Lewis' book That Hideous Strength. Hideous Strength revolves around the National Institute for Coordinated Experiments (NICE) and the organization's plot to seize control of all life. Orwell's commentary was published in the Manchester Evening News in 1945 with the headline "THE SCIENTISTS TAKE OVER." Orwell wrote,
"All superfluous life is to be wiped out, all natural forces tamed, the common people are to be used as slaves and vivisection subjects by the ruling caste of scientists, who even see their way to conferring immortal life upon themselves. Man, in short, is to storm the heavens and overthrow the gods, or even to become a god himself.

There is nothing outrageously improbable in such a conspiracy. Indeed, at a moment when a single atomic bomb – of a type already pronounced "obsolete" – has just blown probably three hundred thousand people to fragments, it sounds all too topical. Plenty of people in our age do entertain the monstrous dreams of power that Mr. Lewis attributes to his characters, and we are within sight of the time when such dreams will be realisable."
Do we live in an age when these dreams of power could become a reality? Lewis and Orwell have been proven very accurate in their portrayals of the future 70 years ago. Much of the momentum for the scientific developments that would create these formerly fantastical technologies began in the lifetimes of both Lewis and Orwell. They witnessed the rise of the science of molecular biology, initiated by the Rockefeller Foundation and other tax-exempt foundations who were interested in finding out how the human body operates, with an eye toward better controlling society. The eugenics and social control paradigms that sprung from this foundation sparked scientific revolution in the early 20th century are still in play today among the intelligentsia of western society.
Vannevar Bush became the first Science Advisor to the United States government during World War II under President Franklin Roosevelt. Bush played a vital role in the creation of what we know today as the Military Industrial Complex. Specifically, the method of scientific research of this gargantuan organization – beginning with the Office of Scientific Research and Development – was devised by Vannevar.
The roots of the internet can be traced to Bush's ideas in 1945. The forerunner to the computer itself can also be attributed to his early designs. From 1935 to 1946 the Rockefeller Foundation funded Vannevar Bush's development of the mechanical differential analyzer at MIT for a total of $230,500. This device, along with the Hollerith machine, is considered to be one of the forerunners of the desktop computer that we all know and use today.
Scientific developments and new technologies are often spun as beneficial things for humanity, and in fact many of them are. We need to remember that while each development brings power to mankind, it also gives power to some men over other men. As Orwell said, "There is nothing improbable" about such desires for power.
President Dwight D. Eisenhower warned in his 1961 farewell speech "…in holding scientific research and discovery in respect, as we should, we must also be alert to the equal and opposite danger that public policy could itself become the captive of a scientific technological elite."
In 1968 LIFE magazine profiled a man named Herman Kahn. Labeled an "action intellectual", Kahn is a founding father of future studies. LIFE reports, "Herman Kahn has been a major figure in one of the most fascinating shifts of power in U.S. History: from identifiable public leaders to the 'action intellectuals.'" The article continues, "As counselors to the decision-makers, men such as Kahn often have access to future technology (what is known, but not yet disclosed) and official intelligence (what is known, but not yet revealed, about the capacities and plans of other nations)… Thus, decisions – based on private knowledge, analyzed by private consultants and debated in private – can become public policy. This is a process of invisible power."
Scientists from all over the world are warning that robots and artificial intelligence could eliminate humanity. Elon Musk, CEO of SpaceX, a private space exploration company, told CNBC recently that he is worried about a "Terminator-like scenario" as a result of advancing AI technology.
Top A.I. researcher Hugo de Garis provides another example. De Garis explains that the development of super-intelligent A.I. may lead to a devastating "Artilect" war that could kill billions of people. This war could break out when two distinct groups of humanity emerge; One group embraces the god-like artificial intelligence and technological advancement with religious fervor, the other group fights to prevent it from ever being built. He adds that he is more than willing to take the risk, saying, "As a brain builder myself, am I prepared to risk the extinction of the human species for the sake of building an artilect? … yep."
This mindset, common among scientific elites, was articulated by Arthur Kroker, Professor of Political Science at the University of Victoria and Director of the Pacific Centre for Technology and Culture. Kroker identified these individuals as "Suicidal nihilists" who "…can very happily ally themselves with a notion of nuclear holocaust or perfect exterminism… They're creating again and again the exterminism of human memory, the exterminism of human sensibility, the exterminism of individuated human intelligence…"
Transhumanism
Partly due to popular culture, transhumanism has begun to catch on with the younger generations. As Amanda Stoel, co-founder of the Facebook group "Singularity Network" told the Huffington Post, "Three years ago, we had only around 400 members, but today we have over 10,000 members."
Another article from the Huffington Post says that the transhumanist movement is "on the verge of going mainstream" due to increasing popular culture references to transhumanist ideas. Art has been used for millennia to initiate and give support to ideas and movements. Transhumanist artwork in the form of sculptures, paintings, and music is now steadily flowing into our society. Movies like Transcendence, and Avatar are two recent examples.
A haunting sculpture of a humanoid robotic figure crawling through water is featured at the luxury Grove Hotel in Watford, UK.
The hotel was the site of the secretive 2013 Bilderberg meeting. The Grove hotel hosted Google's annual Zeitgeist conference just a few short days prior to Bilderberg's gathering. Google's CEO Eric Schmidt, who currently employs top transhumanist Ray Kurzweil as director of engineering, must have felt a kindred spirit at the Grove and its metallic humanoid sculptures.
Transhumanists embrace the idea of radical human evolution aided by technology. Some see an entirely new species emerging when revolutionary technologies begin to be applied to the human race. Technologies for the improvement of human performance are at the center of transhumanist thought. Most of these technologies begin with military applications, and only after a period of use by the military or black operations are they unveiled to the general public. In 2008 the JASON group, the Pentagon's top scientific advisers, warned that the U.S. military could face enemies with technologically enhanced abilities. These capabilities include brain-machine interfaces and pharmaceutical drugs that enhance cognitive abilities.
This new arms race will eventually force our society into a transhuman future due to the never ending desire to dominate our enemies. The debate over whether or not we should genetically modify or chip our soldiers will inevitably spill over into the general public, who will be using these technologies themselves. According to CNN, human trials in the civilian world for memory enhancing brain chips are set to begin in less than a year. Exoskeletons, which provide super-human strength to those who wear them, were originally developed by DARPA, the Department of Defense's research agency.
Other examples of technology with possible transhumanist applications include nanotechnology, synthetic biology, genetic modification, and cognitive science. Initial uses of these technologies will be to help the disabled walk, hear, and see. After this, enhancement of normal individuals is an inevitability.
Marc Andreessen is a Silicon Valley tycoon who has founded several multi-billion dollar tech companies including Mosaic (the first widely used web browser) and Netscape. He recently drew criticism from Salon magazine for a "tweet storm" on twitter that praised the god-like power of advancing technology. Salon ran the headline "The tech industry's God complex is getting out of control."
Andreessen tweeted "I am firmly convinced many people are fundamentally underestimating the power and potential of these new superpowers in the years ahead." He continued, "Combine modern bio, 3D printing, & computing–>prosthetics & exoskeletons; superpower: paralyzed to walk, disabled to abled, blind to see."
Some scientists are predicting that getting chip implants will become mandatory due to overwhelming societal pressure. Cybernetics scientist Dr Mark Gasson told the Sydney Morning Herald that, "It's not possible to interact in society today in any meaningful way, without having a mobile phone. I think human implants will go along a similar route. It will be such a disadvantage not to have the implant that it will essentially not be optional."
A New Dark Age or Renaissance?
Transhumanists, like political parties and religions, are broken into sects. There are distinct groups within the transhumanist movement that differ on how radical technologies should be employed, but both embrace the core ideals of transhumanism.
There are so called "libertarian" transhumanists who believe that revolutionary technologies should be used for the good of mankind. Billionaire businessmen Peter Thiel and Elon Musk are among the ranks of this group. They are engaging in R&D on synthetic biology, space exploration, artificial islands (with the goal of escaping government interference), and actively support the Singularity Institute.
The industrial revolution and all of its technological advancements spawned dozens of communities that sought to live out utopian ideas in response to new issues caused by the revolution. The industrial revolution will pale in comparison to the coming era of transhumanism and the Singularity. This time the very makeup of human beings is about to change, and has begun to change already. Brain chips and genetically modified species are a far cry from steam powered trains and assembly lines.
Interests that represent the power structure – which historically seeks to perpetuate itself and dominate everything else – are actively investing in and researching these technologies as well; but with a different goal in mind. Money and power will have a significant influence in how the era of Singularity develops.
Gaping societal divides will inevitably ensue over the development of these technologies. Fred Charles Ikle, Undersecretary of Defense for Policy under President Reagan, outlines this divide in his 2006 book Annihilation from Within. Ikle writes, "The prospect is that in the decades ahead, biotechnology – together with other sciences – may fundamentally change the human species and thus pose an elemental threat to democracy, the world order, and indeed to all civilizations."
The broader geopolitical, technological and economic shape of the future is being molded by current trends and power plays by the establishment. We are facing a situation where governments are going broke, globalist influences have broken down national borders, and non-governmental organizations, tax exempt foundations and mega corporations are filling the gap. In the coming era, mega coporations will provide advanced technology to their constituents and thus gain loyalty in their own unique sectors of society. As we stray away from broken governments to provide security and prosperity, these entities will take the reigns. According to futurists Parag and Ayesha Khanna,
"Employees of Facebook or Google can spend their days on campuses that are effectively full-service communes; the same is happening in companies in Russia, India, and China. One day a corporate passport might afford them greater freedom of mobility than their national citizenship."
Analysts writing in the 2008 U.S. Army War College paper "Leadership in the Era of the Human Singularity" portray a future in which multiple scenarios are possible. One sees a new renaissance and unprecedented human development aided by technology, the other envisions a new dark age of world-wide high tech totalitarian control.
In the paper, Dr. Barton Kunstler documents the impact of ESI's (Enhanced Singular Individuals). These people are "augmented" with performance enhancing technologies like brain chips. Kunstler states,
"This is the crux of power and also a focus of much futurist thought. Technocracy has long been depicted as uniform and oppressive, with social control the primary aim. In broadest terms, ESIs will influence social organization to reflect and favor the expression of their outsized talents. This shift could imply a commitment to creativity and innovation, with society organized to favor artists, visionaries, scientists, and inventors… Or it could result in 1984-like scenarios due to the power endowed by invasive, body -and psyche- penetrating technologies."
We are in a war of ideas right now. If there were ever a time for activism and involvement in the direction of society, it is now. How will we deal with technologies that will intrude into our bodies and minds? Will a tyrannical global elite – as envisioned by papers published by the United Kingdom's Ministry Defense, Army War College and others – dominate the globe in a technocratic scientific dictatorship? Ultimately it is up to individuals and the choices we make.
The ideasphere of the future is being shaped now. Elites around the world are keenly aware of the importance of the historical time we are living in, and the media promotion of transhumanism is beginning to prepare us. Awareness of these issues is a critical step. Only then do you have choice.
Should our progress be measured by the power of our technology, or something else? A highly technological society is not necessarily free. A more prudent test of progress is the amount of liberty that we enjoy. No matter how much science and technology attempt to tame nature, alter our bodies and forever change the human race in an attempt to cheat death, risk and uncertainty will always be present. In striving for these things we may end up destroying the human spirit, and a power hungry elite is more than willing to help us along.
Juno probe recorded a radio signal source in orbit of Jupiter which may be an ancient interplanetary station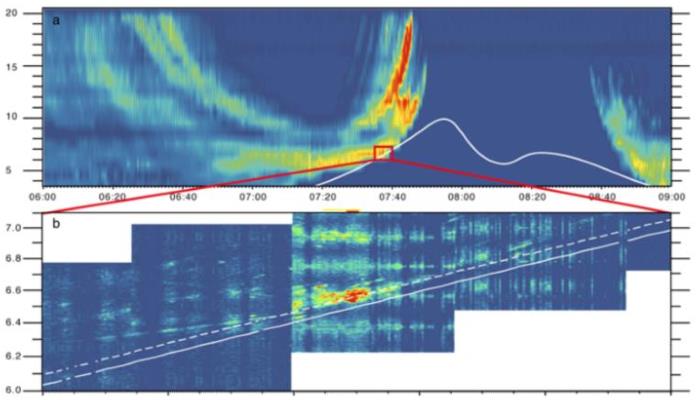 Juno, is NASA's unmanned interplanetary station launched on August 5, 2011 to explore Jupiter, the second project under the New Frontiers program. The spacecraft entered the polar orbit of the gas giant on July 5, 2016. The purpose of the mission was to study the gravitational and magnetic fields of Jupiter, as well as to test the hypothesis that Jupiter has a solid core.
Instruments of the Juno interplanetary probe, which is exploring Jupiter, detected a nearby signal at a frequency of about 6.5 megahertz, which is in the range of high-frequency radio waves. On Earth, they are used for ionospheric communications and over-the-horizon radar, but in Jupiter's orbit, their source is supposedly natural.
Such signals have been known for a long time: they are called decametric radio emission. However, for the first time, a spacecraft recorded them in the immediate vicinity of the place of origin. In fact, the probe flew through the source of the radio burst, near Ganymede, Jupiter's largest moon.
Juno's sensors observed the phenomenon for about five seconds, and then it merged with the background radiation. Given the speed of the probe – about 50 kilometers per second – we can conclude that the area of ​​space where the signal is generated is about 250 kilometers across.
As NASA explains, the found radio emission with a frequency of 10-40 MHz creates a stream of electrons rotating in Jupiter's magnetic field. They generate a radio signal as a result of a process of a certain cyclotron maser instability. 
NASA was so terribly interested in this cyclotron instability that the Juno mission was decided to be extended indefinitely, and now the bright adepts are busy building a new ship, the money for which they managed to get in a record short time.
The intrigue is that the conspiracy theorists knew about this radiation back in October 2020, although NASA only spoke about it now. The story began there with the appearance of the following message on one of the network boards:
According to this modest text, it was written as if by a CIA officer who went on the run in the fall of 2020. The reason for this was the cleansing of a team of agents who cleared and hid information about the discovery in orbit of Ganymede of an object similar to an interplanetary space station, created using some advanced technology. 
It was opened by the same "Juno", which on June 6, 2020 discovered a strange radio signal, which NASA reports only now. The signal was very powerful and went in a narrow beam, which does not happen in nature, so the satellite was slowed down and at the next revolution turned to look – where is the beam coming from?
The signal came from an object in the form of a torus, inside which a sphere about 1000 feet in diameter was suspended. The sphere was of a substance resembling metal, glowing with a purple light with a green tint, and rotating clockwise. In this case, the torus rotated in the opposite direction. It also looked like the sphere had been damaged by some kind of internal explosion. Nobody had any idea what it was, and it was thought that this was the work of the proto-civilization of the Earth, which was trying to colonize Jupiter. The version of the object's alien origin was also considered. 
When people read it in October, everyone laughed merrily. However, when NASA revealed the discovery of something on Ganymede, everyone suddenly realized that the message seemed to be pure truth and therefore now, in order to hush up the information, NASA urgently released its legend of what was happening. 
Peruvian court names Gates, Soros and Rockefeller as "creators" of the COVID-19 pandemic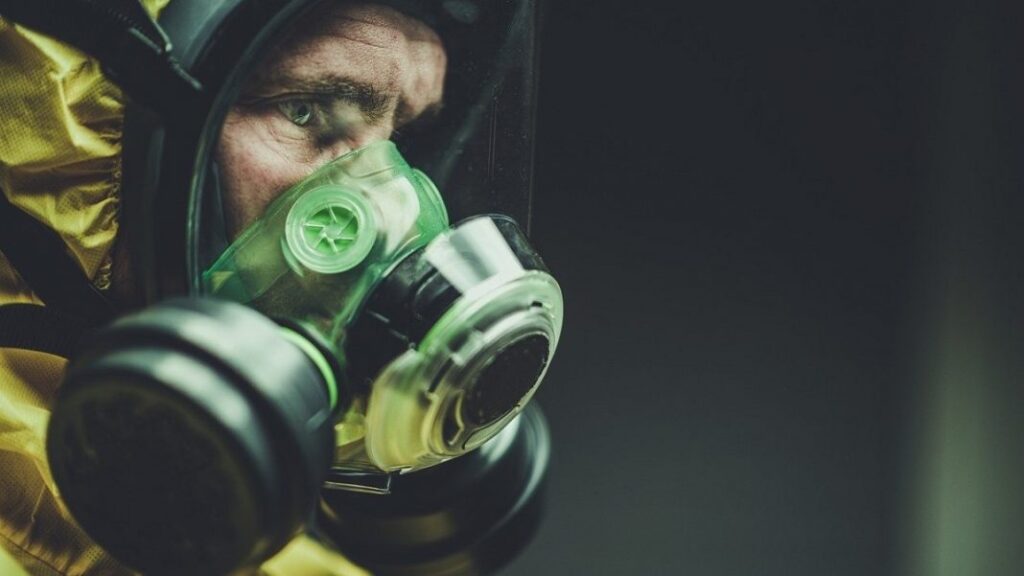 Peruvian judges said the coronavirus pandemic was organized by "authors of a new world order", including Microsoft founder Bill Gates, investment banker George Soros, and members of the Rockefeller family of billionaires. Such a verdict was issued when considering an appeal to extend the detention of a local resident accused of rape.
Judges Tito Gallegos, Luis Legia and Tony Changaray were the authors of the controversial ruling. They explained that the coronavirus pandemic turned out to be force majeure, since no one, except for the "organizers" of the pandemic named by them, could predict its consequences.
"The criminal process was paralyzed due to the COVID-19 pandemic created by the criminal elites, which paralyzed activities in almost all countries … No world government, individuals and legal entities, nor the defense of the accused can claim that this pandemic can be called 'predictable', except for the creators of the new world order, such as Bill Gate, Soros, Rockefeller, etc., who ruled it. They continue to manage it in conditions of extreme secrecy and in global corporations with an eye on the 2030 project," the Pasión por el Derecho edition quotes the text of the resolution.
Representatives of the department, which is responsible for overseeing the work of judges in Peru, have already announced that a review has begun against the authors of the ruling. The RPP publication indicates that it will be clear from its results whether a colleague committed a violation.
In early 2020, against the backdrop of a pandemic, conspiracy theories related to the spread of COVID-19 spread online. According to one version, some world forces (among which Bill Gates, the CIA and the Chinese authorities were mentioned ) specially brought the coronavirus into the laboratory and spread it to put the inhabitants of the planet at home, irradiate them with 5G, and then microchip them.
Gates himself later stated that such theories were "difficult to deny" because they are "too ridiculous."
Meanwhile, the World Health Organization (WHO) believes that the virus was not created artificially – the organization is of the opinion that the infection was transmitted to humans from bats.
US "on the edge": Seven facts showing what is brewing to happen in the US?
The United States is in danger of going to extremes, which after the January 6 events, no one knows what is happening in the country and the uncertainty seems to peak in the next few hours.
There are facts which could show that we are heading for the most dramatic hours the world has experienced since the August 1991 coup in Russia when the communists attempted to return to power and take control of the nuclear arsenal.
First, after an incomprehensible and unexpected blackout in Pakistan, a blackout happened in the Vatican.
A few hours before the blackout in Pakistan, the frequency of power grids in Europe dropped sharply, and only renowned German engineers and no less famous German quality of equipment saved Europe from plunging into darkness, as it happened a little later in Pakistan:
Are there plans for some kind of Pentagon intervention, as Washington now resembles Moscow in August 1991?:
Second, US President N. Trump is ready to activate the Emergency Alarm system that bypasses all conventional media (television, internet, radio, etc.) to send a message to US citizens!
In response, of course, to the decision of the dominant online media, from Google to Fb, Amazon, Tweet, Twitch to ban Trump from communicating with US citizens, even through Parler, the medium used by tens of millions of right-wing Americans to communicate.
The Emergency Alarm System (EAS) is a national alert system in the United States that came into force on January 1, 1997 and is coordinated jointly by the Federal Emergency Management Agency (FEMA), the Federal Communications Commission (FCC) and the National and Atmospheric Administration (NOAA).
The system is designed primarily to allow the president to address the country by intervening in the programming of all radio and television stations in the event of a national emergency.
The Integrated Public Alert and Warning System (IPAWS) is used as a backend for the dissemination of warning information via EAS and related technologies, such as Wireless Alerts Alerts (WEA), using Common Alerting Protocol (CAP). EAS messages are mainly transmitted via terrestrial and satellite radio and television (including broadcast and multichannel television), which must be part of the system.
Millions of SMS have been sent in the last hours with the following update:
Third, the US military has been embroiled in an unprecedented political conflict. According to the New York Times, Democratic House Speaker Nancy Pelosi asked Chief of Staff General Marley Miley to restrict the president's access to the nuclear arsenal, but he refused, as it would be a purely military coup.
The representative of the American Military leadership, David Butler confirmed that "the phone call was made and there was information about the nuclear control procedures".
To add that 70% of the military support Trump, but one can not imagine the involvement of the US armed forces in the internal political conflict, even if it has gone beyond what could be assumed as "within reason."
Fourth, the airspace above Washington was recently closed. Theoretically, it closed because an air traffic controller fell ill with coronavirus. Information was then leaked about "a possible terrorist attack by Iran in retaliation for Suleimani's assassination."
How likely is that? Then there were rumors that it was closed because N. Trump moved out of the White House accompanied by USAF fighters.
That is, for the movement of the aircraft of the presidency "Air Force 1" but it does not cease as a fact to be unprecedented.
The official excuse is that they disinfect the Air Traffic Control Room for flights over 18,000 feet because of a controller who tested positive for the virus.
See the picture of air traffic on the east coast of the USA, now:
Fifth, the arrival of the National Guard in Washington in large numbers:
Military helicopters observed over many US cities. There are many helicopters, they fly at unusually low altitudes and, if the helicopters are attack helicopters, people can consider full suspension systems with weapons:
Sixth, the Federal Emergency Management Agency (FEMA) has released an UPDATE of the nuclear attack guidelines it gives to all Americans through the Ready.gov website. Among the items added by FEMA are the following:
On your way to work, find suitable hiding places to look for in the event of an explosion. Due to COVID-19, many of the places you may walk to and from work may be closed or may not work during normal hours.
Such things were brought to the attention of the Americans for the last time fifty years ago, at the very peak of the Cold War, and the fact that this is now remembered again is very surprising to everyone.
Seventh,since Sunday, January 10, the Boeing E-4B is constantly in the air – one of the so-called "doomsday aircraft", that is, an air command post:
In normal times, any of these messages taken separately would have caused a serious panic among American conspiracy theorists, since, apart from periodic flights of "doomsday planes," nothing of the above has ever happened. And now it turns out, as it were, seven inexplicable sensational news in 24 hours.
This allows one to think that in the United States either some not very good things are being prepared, or these things are in full swing. That is, we can talk either about some grandiose false flag or even a possible world war.