The Rise and Fall of Nikola Tesla and his Tower
By the end of his brilliant and tortured life, the Serbian-born physicist, engineer and inventor Nikola Tesla was penniless and living in a small New York City hotel room. He spent days in a park surrounded by the creatures that mattered most to him—pigeons—and his sleepless nights working over mathematical equations and scientific problems in his head. That habit would confound scientists and scholars for decades after he died, in 1943. His inventions were designed and perfected in his imagination.
Tesla believed his mind to be without equal, and he wasn't above chiding his contemporaries, such as Thomas Edison, who once hired him. "If Edison had a needle to find in a haystack," Tesla once wrote, "he would proceed at once with the diligence of the bee to examine straw after straw until he found the object of his search. I was a sorry witness of such doing that a little theory and calculation would have saved him ninety percent of his labor."
But what his contemporaries may have been lacking in scientific talent (by Tesla's estimation), men like Edison and George Westinghouse clearly possessed the one trait that Tesla did not—a mind for business. And in the last days of America's Gilded Age, Nikola Tesla made a dramatic attempt to change the future of communications and power transmission around the world.  He managed to convince J.P. Morgan that he was on the verge of a breakthrough, and the financier gave Tesla more than $150,000 to fund what would become a gigantic, futuristic and startling tower in the middle of Long Island, New York. In 1898, as Tesla's plans to create a worldwide wireless transmission system became known, Wardenclyffe Tower would be Tesla's last chance to claim the recognition and wealth that had always escaped him.
Nikola Tesla was born in modern-day Croatia in 1856; his father, Milutin, was a priest of the Serbian Orthodox Church. From an early age, he demonstrated the obsessiveness that would puzzle and amuse those around him. He could memorize entire books and store logarithmic tables in his brain. He picked up languages easily, and he could work through days and nights on only a few hours sleep.
At the age of 19, he was studying electrical engineering at the Polytechnic Institute at Graz in Austria, where he quickly established himself as a star student. He found himself in an ongoing debate with a professor over perceived design flaws in the direct-current (DC) motors that were being demonstrated in class. "In attacking the problem again I almost regretted that the struggle was soon to end," Tesla later wrote. "I had so much energy to spare. When I undertook the task it was not with a resolve such as men often make. With me it was a sacred vow, a question of life and death. I knew that I would perish if I failed. Now I felt that the battle was won. Back in the deep recesses of the brain was the solution, but I could not yet give it outward expression."
He would spend the next six years of his life "thinking" about electromagnetic fields and a hypothetical motor powered by alternate-current that would and should work. The thoughts obsessed him, and he was unable to focus on his schoolwork. Professors at the university warned Tesla's father that the young scholar's working and sleeping habits were killing him. But rather than finish his studies, Tesla became a gambling addict, lost all his tuition money, dropped out of school and suffered a nervous breakdown. It would not be his last.
In 1881, Tesla moved to Budapest, after recovering from his breakdown, and he was walking through a park with a friend, reciting poetry, when a vision came to him. There in the park, with a stick, Tesla drew a crude diagram in the dirt—a motor using the principle of rotating magnetic fields created by two or more alternating currents. While AC electrification had been employed before, there would never be a practical, working motor run on alternating current until he invented his induction motor several years later.
In June 1884, Tesla sailed for New York City and arrived with four cents in his pocket and a letter of recommendation from Charles Batchelor—a former employer—to Thomas Edison, which was purported to say, "My Dear Edison: I know two great men and you are one of them. The other is this young man!"
A meeting was arranged, and once Tesla described the engineering work he was doing, Edison, though skeptical, hired him. According to Tesla, Edison offered him $50,000 if he could improve upon the DC generation plants Edison favored. Within a few months, Tesla informed the American inventor that he had indeed improved upon Edison's motors. Edison, Tesla noted, refused to pay up. "When you become a full-fledged American, you will appreciate an American joke," Edison told him.
Tesla promptly quit and took a job digging ditches.
Hundreds of Birds Die Mysteriously in Rural Area of Wales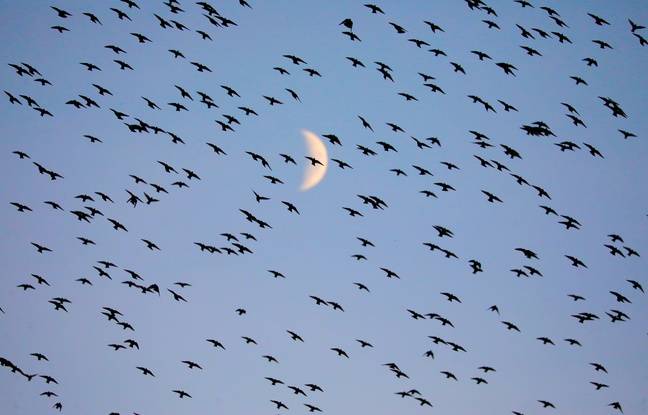 Things mysteriously falling from the sky is one of the classic Fortean phenomena. Birds dying from no apparent cause is another. That winning (or losing) combo occurred this week in a rural town in Wales no one has yet been able to explain the hundreds of dead starlings – many with their internal organs outside their bodies – found on an unclassified road near near Llyn Llywenan in Bodedern on Anglesey, an island off the north-west coast of Wales. With mysterious circumstances and no official explanation, the strange and conspiratorial theories abound.
"There's easily more than 300 of them. I counted 150 last night but I gave up as there's just hundreds of them littered everywhere. It's as if they just dropped down dead from the sky."
Dafydd Edwards reported on social media that his partner, Hannah Stevens, found the birds while driving home. She claimed that on the afternoon of December 10 she had seen a "massive flock" flying overhead before landing to eat something on the road. Less than an hour later, she said they were dead where they had been eating. It's not clear how she arrived at that short timeframe from flying to dead in the road.
"It's very strange, I can't put my finger on it. There are still some alive in the hedges today but it's all unexplained at the moment."
As seen in Edwards' video and photos (see them here and here), the vast majority of dead birds were in the road, where he counted 150 before quitting. North Wales Police's Rural Crime Team counted at least 225 and some witnesses estimated the total to be over 300. They collected the carcasses (identified as starlings) and sent some to a lab for examination and toxicology tests, which means they assume the birds were somehow poisoned. Locals were not so sure.
"It's unlikely that the birds would have been in contact with an aircraft – RAF or civilian. Bird strikes can have quite an effect on aircraft, and can cause severe damage. Even minor bird strikes are reported as a matter of course at RAF Valley, and no such reports have been fed back by our personnel."
The Ministry of Defence answered speculations that the birds had been hit by low-flying planes with that denial. On the act-of-God side, there was talk that the birds might have been caught up in strong winds or stunned by a sudden lightning strike or loud sound, but Hannah Stevens did not report any unusual conditions. The current cause-of-all-bad-things – 5G – was blamed but no other birds or wildlife seem to be affected. A sign of the apocalypse? We're still here and so are the residents of Llyn Llywenan.
"We're hearing one story that it happened in exactly the same place many, many years ago so we're just trying to confirm that as well."
Rob Taylor, Team Manager for North Wales Police's Rural Crime Team, added to the mystery by pointing out that locals claim another similar dead bird incident happened in the same area about 12 years ago, but no details were given and Internet searches turned up nothing.
As of this writing, the North Wales Police indicated they believed they know the cause of this mysterious bird kill but were awaiting the toxicology report. That hints of a suspicion of poisoning of some sort, which would seem to be one of the most likely causes. However, that memory of a previous event makes one wonder if something more sinister – something pre-5G – may be happening underground in Llyn Llywenan. Is anyone checking for unusual human conditions, cancers, deformities or mental illnesses amongst the residents?
Will there be a consensus? Will officials admit it if the cause is not poisoning?
What would Charles Forte think?
Source: Mysterious Universe
Asteroid Will Make Close Fly by of Earth on Friday the 13th
NASA has been monitoring an asteroid which maintains an orbit around various bodies in the solar system and consistently passes through Earth's orbit with the sun. 13 near-Earth objects in total are expected to fly past Earth in December of this year.
Earth is set to have a close encounter with an enormous asteroid which is set to fly nearby Earth on Friday at a speed of almost 18,000 miles an hour (more than 28,000 km/h), according to NASA.
The upcoming pass-by is estimated to happen on 8:25 am on 13 December, the unlucky Friday the 13th. The asteroid's orbit diagram indicates that the near-Earth approach will follow the rock's intersection with Earth's orbit.
According to the space agency's Center for Near-Earth Object Studies (CNEOS), the asteroid has an Earth-crossing orbit with the sun and will not approach from a diagonal or perpendicular direction and instead will flyby perpendicular to earth.
It is expected to pass by earth at a shockingly close 0.03033 astronomical units, around 1.9 million miles (more than 3mn km) away.
NASA has dubbed the asteroid 2019 XO1 and estimate that it is around 243-feet wide, about the width of a Boeing 747 plane.
According to CNEOS, 2019 XO1 is classified as an Aten asteroid, meaning that its orbit circulates around a number of celestial bodies in the solar system including the Sun, Venus, Mercury, and Earth.
The asteroid has a tendency to intersect its orbit with Earth's, typically when it is furthest away from the sun.
3 December marked the first time 2019 XO1 was identified in its frequent encroachment on Earth. It also comes close to Mercury and Venus but, unlike its proximity with Earth, it does not cross the paths of the two other planets.
The body first came near Earth on 17 November 2013, missing the planet by 0.09488 astronomical units, around 8.8 million miles.
Following its passing on Friday the 13th, the asteroid will not come back from Earth's outcrop of the solar system until December 22, 2022, where it will creep as close as 0.09534 astronomical units, up to 8.9 million miles (more than 14Mn km) away.
Sputniknews
Image credit: © CCO
Los Angeles and Chicago Are Readying to Erase 68,000 Nonviolent Marijuana Convictions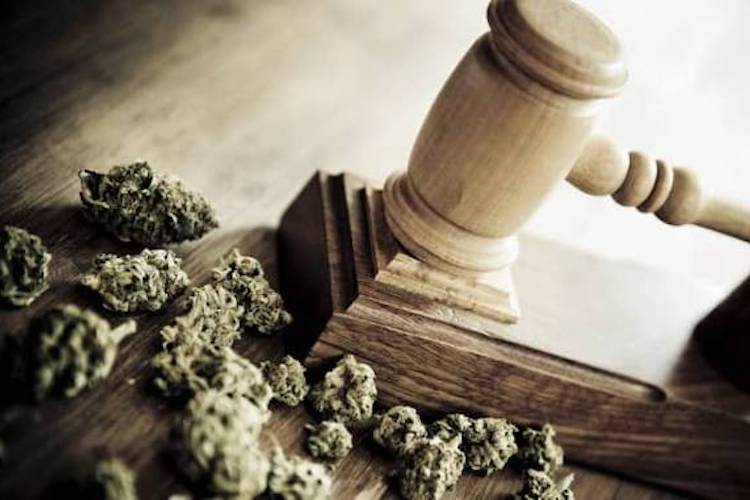 Phillip Schneider, Staff Writer
Waking Times
The cities of Los Angeles and Chicago are taking a big step toward ending the damage caused from the war on drugs by getting ready to expunge nearly 70,000 non-violent marijuana convictions from citizen's criminal records.
Kim Foxx, Cook County's State Attorney in Chicago, is preparing to eliminate misdemeanor convictions of close to 18,000 residents which she argues will help mostly racial minorities get back into the housing and job markets, whereas having these cannabis crimes on their record sets up a barrier between them and these life essentials.