The Real New World Order. Bankers Taking over the World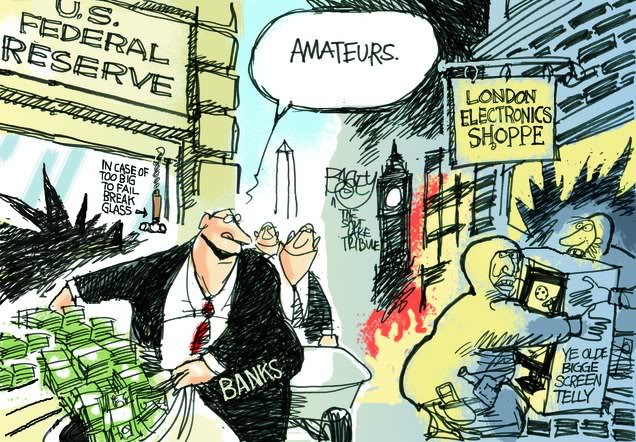 How quickly best laid plans become passé. New world orders come, it seems, as frequently as eclipses.
The old world order (ancien régime), along with 16 million people, died during the Great European War which began on June 28, 1914 when the Austrian heir to the throne, Archduke Franz Ferdinand, was assassinated by a Serb nationalist, Gavrilo Princip, in Sarajevo. (Today he would be called a terrorist.) This assassination sent nations that had no desire to go to war into the most destructive war the world had yet experienced.
Europe at the beginning of 1914 consisted of six major empires and an assortment of minor states that the major empires didn't care much about. The six major empires, (the Austro-Hungarian, French, German, British, Ottoman, and Russian) were ensnared in military alliances (much like the US is today) which were formed to keep the peace. The diplomats, like those today, believed that forming alliances that balanced the powers of different groups would keep them from attacking each other. The Central Powers consisted of Austro-Hungary, Germany, and the Ottoman Empire; the Triple Entente consisted of the other three. Peace, the diplomats thought was assured. What happened?
When the archduke was assassinated, the Austrians, confident in their military prowess (as Americans are today), decided to punish Serbia which was attacked on July 28. But the Serbs ambushed the Austrians at the battles of Cer and Kolubara. The Austrians were thrown back with heavy losses. Russia came to the aid of its ethnically related Serbs, and Germany invaded France through Belgium and Luxembourg. Britain came to the defense of France and the Ottoman Empire joined the war in the Balkans on the side of the Central Powers. The alliances that were to ensure the peace changed a single assassination into a massive war. When it was over, the Austro-Hungarian, the German, the Ottoman, and the Russian Empires had vanished and the United States, which joined the war late on the side of the Triple Entente had become a world player. The old world order was gone!
Woodrow Wilson, the American President, sought to create a new old world order by proposing his Fourteen Points. Wilson wanted to create separate nations out of former colonies and ensure the peace by creating a League of Nations (another peace by treaty scheme). Territorial reductions were made to Germany and Austria, a slew of new and revived nations were created in Eastern Europe, while France and Britain carved up the Ottoman Empire to suit themselves. The new old world order was just a reconfigured old world order. It didn't last and it didn't ensure the peace. So much for the best laid plans of diplomats.
Germany was reborn in 1933 when Adolph Hitler became Chancellor. He, too, sought to create a new world order, one dominated by a Thousand Year Reich (Empire). To that end, his policies were aimed at seizing Lebensraum (living space) for the German people by extending Germany's borders. Austria and parts of Czechoslovakia were annexed and Poland was invaded. But alas, Poland had a mutual defense treaty (another alliance formed to ensure the peach) with Great Britain and France, so the invasion of Poland started World War II.
When it was over, Germany again was destroyed and Great Britain and France, for the most part, had had their empires diminished. The United States and the Union of Soviet Socialist Republics (Russia) found themselves at the top of another new old world order.
The victorious powers, the US, the USSR, China, Great Britain, and France tried again to ensure the peace by creating the United Nations which they attempted to keep firmly in their control by making themselves rulers of the Security Council which had a veto on all UN Activities all five nations didn't give unanimous approval to. That was to be the new old world order. But it began to come unglued immediately. China was not represented by mainland China which had become Communist but by "Nationalist" China whose government had fled to Taiwan. Communist China soon took the Chinese seat and the two Communist nations formed a bloc while the remaining three Capitalist nations formed another. The United Nations became the Disunited Nations and has remained so to this day. This new old world order was stillborn.
Sometime after 1950 (because of secrecy, the exact date is unknown) the Bilderbergers, realizing that the old world ancient régime and all of these new old world orders were founded on nation states that kept going to war with each other, began an attempt to create a truly new world order. David Rockefeller writes,
"We are grateful to the Washington Post, the New York Times, Time Magazine and other great publications whose directors have attended our meetings and respected their promises of discretion for almost forty years. . . . It would have been impossible for us to develop our plan for the world if we had been subjected to the lights of publicity during those years. But, the world is more sophisticated and prepared to march towards a world government. The supranational sovereignty of an intellectual elite and world bankers is surely preferable to the national auto-determination practiced in past centuries."

"For more than a century ideological extremists at either end of the political spectrum have seized upon well-publicized incidents such as my encounter with Castro to attack the Rockefeller family for the inordinate influence they claim we wield over American political and economic institutions. Some even believe we are part of a secret cabal working against the best interests of the United States, characterizing my family and me as 'internationalists' and of conspiring with others around the world to build a more integrated global political and economic structure – one world, if you will. If that's the charge, I stand guilty, and I am proud of it"
If there were no nation states, no wars could erupt between them!
Some believe that these international bankers have succeeded in taking over the world, but it has never succeeded in abolishing nation states. In fact, there is some evidence that nation states may be disintegrating into smaller ones. Scotland is going to hold a referendum on withdrawing from England, Catalonia is talking about withdrawing from Spain, Czechoslovakia has broken up into the Czech and Slovak republics, there is talk again of secession in the US, and no one quite knows what is really happening in the Arab world. A new world order ruled by one government? Not hardly!
But things began to break down in the 1950s. Until then, wars were fought between armies supported by nation states, and their endings were foreseeable. A war ended when one army, either voluntarily or on command, surrendered. That era appears to have ended. Old world order warfare appears to have become passé.
When the second world war ended, the Korean Peninsula was partitioned into Northern and Southern sections occupied by the Russians and Americans respectively. Elections for unification were to be held in 1948 but were not; the Americans were unsure the result would favor the South. Open warfare broke out when North Korean forces invaded South Korea in June, 1950. Because the Soviet Union was boycotting the United Nations Security Council at the time, the United States and other countries passed a Security Council resolution authorizing military intervention. The war's progress favored each side from time to time and continued until July, 1953 when an armistice was signed. Officially, the war still goes on today. The US provided 88% of the 341,000 international soldiers which aided South Korea. The Russians and the People's Republic of China aided North Korea. The West's army was international, and the era of never ending, wars may have begun.
After a short pause, the American hubris led the US to play one-upmanship with France. Since the end of World War II, the French had been trying to maintain its hold on its Southeastern Asian colony of Vietnam. But at the Battle of Dien Bien Phu, the French were soundly defeated and decided to give up the fight. American hubris about its military prowess made American diplomats believe that the US could do what the French could not and began to use American military resources to keep South Vietnam from being united with the North.
The Pentagon's military minds viewed this conflict as a traditional two-nation-state one and believed that America's military only had to defeat a primitive North Vietnamese army to succeed. They were wrong, and after twenty years of fighting, 58,000 Americans, millions of Vietnamese had died, and the Americans fled. But this war marked another first: the army that won all the battles lost the war. That had never before happened in history. Today, winning battles does not win wars. Truly a new era in warfare has begun. What the Pentagon's commanders failed to realize was that the war was not a two state war. It was a war between an invading army and an indigenous people who could only be defeated by total annihilation. No possible way existed for Americans (or any other nation-state) to "win" this war.
But Americans are hard learners and they learned nothing from Korea and Vietnam, so after two misadventures that appeared to be successful (Grenada and the 1st Gulf War), the US led another multinational force into Iraq and Afghanistan. After eight years in Iraq and the installation of a new government, the US withdrew without achieving its goals, leaving Iraq in disarray. And after more than a decade in Afghanistan a similar outcome seems to be imminent. Like Vietnam, these wars too are not two-state wars.
They amount to invading armies battling indigenous peoples who themselves are not united and not under the control of any government, group, or commander. No surrendering army in either country will ever be found. But now there's a new twist. The forces facing the invaders do not merely consist of local peoples. Those peoples are assisted by non-state but similarly minded multi-state actors. The people opposing the West in Afghanistan are the same groups opposing the West in Libya, Algeria, Syria, Yemen, Mali, Somalia, the Sudan, and elsewhere. People who have been subjugated and exploited by the West have begun an undeclared war on the West and westerners everywhere, and winning this war will require not their defeat but their annihilation. The West cannot do that without annihilating itself in the process.
The real new world order has emerged–the world's downtrodden against the West and its puppet, surrogate colonial governments. These non-state but similarly minded actors will determine the course of future world history. There is now a new world order that the West cannot control, that military force cannot subdue, and that concessions cannot placate. Ancien régimes relied on military power to influence events. The true new world order renders military power effete. All it can now accomplish is kill for killing's sake. Pure barbarity is what the promise of Western Civilization has been reduced to. What a wonderful world we have made!
http://www.globalresearch.ca/
Apocalypse to start on April 11 claims David Meade
Serial predictor David Meade, who previously claimed the world would end on September 23 and November 19 in 2017, says the new date of the apocalypse is now April 11.
Mr Meade begins an article on Planet X News by saying: "The fat lady is about to sing. It's all over."

Mr Meade gives a list of reasons as to why he believes this will be the date of the end of the world, also adding this will be the year the Antichrist finally reveals himself to usher in the apocalypse.
The conspiracy theorist said the Great American Eclipse which took place on August 21 last year, was a "harbinger of a seven-year Tribulation period".

Mr Meade added the solar eclipse began in Oregon, the 33rd State, and ended in South Carolina, which is in the 33rd parallel – a circle of latitude which is 33 degrees north of the equatorial plane.
Mr Meade said: "The last eclipse of this nature was 99 years ago (33 x 3)".
Three is significant in Biblical terms as it represents the Holy Trinity. Thirty three is how old Jesus was he died.
He goes on to say the "crazy people of the United Nations" declared on December 21 that Jerusalem is not the capital of Israel.
This was followed 42 days later by the blood red blue supermoon.
Following this, Mr Meade says "Ron Reese, a Bible scholar of many years … says the Tribulation begins on or around April 11, 2018."
Mr Meade says the Antichrist will step out of the shadows following this date and "I think I know who it is but there is no way I'm releasing that information."
He said North Korea will commence World War III later this year and that the fabled Planet X – a mythical planet that is allegedly heading towards our solar system and will knock Earth off its axis and cause widespread destruction – will appear.
Mr Meade said: "Halfway through the Tribulation the Antichrist declares himself in the rebuilt Hebrew temple in Jerusalem. There's major trouble from that point forward. Everything escalates a hundredfold.
"The Antichrist's time is brief (a full 3.5 years) but he wrecks havoc on the earth in that time. He creates nuclear wars and as a result there is famine and pestilence."
Scientists think we all may be dead by 2050
According to research around the future of Artificial Intelligence, the human race could vanish within our lifetime.
At last, some good news, then.
Jeff Nesbit, former director of legislative and public affairs at the National Science Foundation and author of more than 24 books, has examined the latest thinking on AI capabilities.
He concludes that the human race could cease to exist by 2050 – or that we become immortal.
Nesbit explains the theory known as ASI, or 'artificial super-intelligence', which posits that AI will evolve into a supercomputer which learns so quickly that it surpasses human intelligence, and solves all problems.
Competing theories
On the one hand, you have the hopefuls like Ray Kurzweil imploring us not to fear artificial intelligence, pointing instead to the older and more pressing threats like bioterrorism or nuclear war.
In fact, Kurzweil argues that mental capabilities are enhanced by AI, and he points out that global rates of violence, war and murder have declined dramatically.
He also argues that AI has helped to find cures for diseases, developed renewable energy resources and, cared for the disabled, among other benefits to society.
Kurzweil puts the date of 'human level AI' at 2029, which gives us just enough time to "devise ethical standards".
Then there's Rollo Carpenter, creator of the Cleverbot software, which has gained high scores in the Turing test – that is to say, many people have mistaken it for human when communicating with it.
I believe we will remain in charge of the technology for a decently long time, and the potential of it to solve many of the word problems will be realised.
He explains that the ability to develop algorithms necessary for achieving full artificial intelligence is still a few decades away, and explains:
We cannot quite know what will happen if a machine exceeds our own intelligence, so we can't know if we'll be infinitely helped by it, or ignored by it and sidelined, or conceivably destroyed by it. 
Billionaire entrepreneur Elon Musk, pioneer of digital money and electric cars, has told students in an interview that we are "summoning the demon" with AI.
Speaking at the AeroAstro Centennial Symposium at the Massachusetts Institute of Technology (MIT), Musk made the following remarks:
If I had to guess at what our biggest existential threat is, it's probably that [artificial intelligence]. So we need to be very careful.

With artificial intelligence we are summoning the demon. In all those stories where there's the guy wih the pentagram and the holy water, it's like – yeah, he's sure he can control the demon. Doesn't work out.
In a 2015 open letter, Musk and Professor Stephen Hawking wrote on the idea that AI could allow development of autonomous weapons, which would revolutionise warfare – and not for the better.
Autonomous weapons are ideal for tasks such as assassinations, destabilising nations, subduing populations and selectively killing a particular ethnic group.

Starting a military AI arms race is a bad idea, and should be prevented by a ban on offensive autonomous weapons beyond meaningful human control.
Hawking, who is able to communicate via a technology that uses a basic form of AI, also had this cheery proclamation for the BBC:
The development of full artificial intelligence could spell the end of the human race.
He, too, considers the possibility and potential dangers of ASI, explaining that AI could take off on its own and re-design itself at an ever increasing rate.
Humans, who are limited by slow biological evolution, couldn't compete, and would be superseded.
But all of them agree on one thing – sometime in the next 30 years or so, a supercomputer will replicate the human brain and evolve into super-intelligence, or ASI.
Tim Urban, author of 'Wait, But Why?' blog, outlines the future:
While most scientists I've come across acknowledge that ASI would have the ability to send humans to extinction, many also believe that used beneficially, ASI's abilities could be used to bring individual humans, and the species as a whole, to…species immortality.
The 'World Health Organization' Warns We're Officially on The Path to a Global Pandemic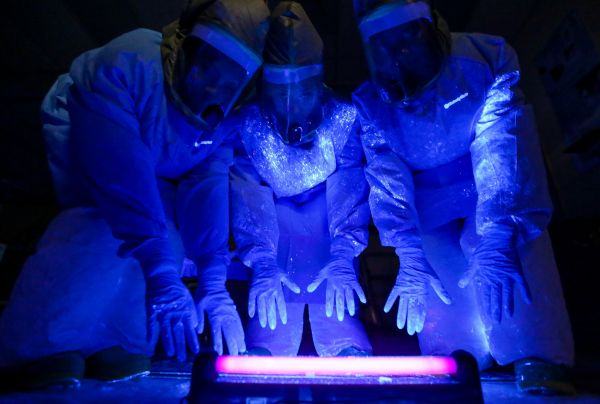 We have a problem. A serious one. At any moment, a life-threatening global pandemic could spring up and wipe out a significant amount of human life on this planet.
The death toll would be catastrophic; one disease could see as many as 100 million dead.
It sounds like a horrifying dream. It sounds like something that can't possibly be true. But it is. The information comes from Tedros Adhanom, Director General of the World Health Organization.
He spoke today at the World Government Summit in Dubai, and according to his assessment, things are not looking good.
"This is not some future nightmare scenario," said Tedros (as he prefers to be called by Ethiopian tradition).
"This is what happened exactly 100 years ago during the Spanish flu epidemic." A hush fell across the audience as he noted that we could see such devastation again, perhaps as soon as today.
Tedros was equal parts emphatic and grave as he spoke: "A devastating epidemic could start in any country at any time and kill millions of people because we are still not prepared. The world remains vulnerable."
What is the cause of this great vulnerability? Is it our inability to stave off Ebola? Rising incidents of rabies in animal populations? An increased number of HIV and AIDS cases?
No. According to Tedros, the threat of a global pandemic comes from our apathy, from our staunch refusal to act to save ourselves – a refusal that finds its heart in our indifference and our greed.
"The absence of universal health coverage is the greatest threat to global health," Tedros proclaimed.
As the audience shifted in their seats uncomfortably, he noted that, despite the fact that universal health coverage is "within reach" for almost every nation in the world, 3.5 billion people still lack access to essential health services.
Almost 100 million are pushed into extreme poverty because of the cost of paying for care out of their own pockets.
The result? People don't go to the doctor. They don't seek treatment. They get sicker. They die. And thus, as Tedros explained, "the earliest signals of an outbreak are missed."
Surveillance is one of the most vital forms of protection the world's public health agencies can offer, but these agencies rely on the money of the governments they serve.
And in the United States, which is presently enduring a flu season of record-breaking severity, the Centers for Disease Control and Prevention (CDC) recently announced they would be cutting their epidemic prevention programs back by 80 percent.
Programs for preventing infectious diseases, such as Ebola, are being scaled back in 39 of the 49 countries they've been employed in, according to The Washington Post.
The reason? Quite simply, governments are pulling money from these programs, and it's not clear whether any more will ever be allocated – at least, not in the US during the current administration.
It might seem a bit obtuse. But, as Tedros pointed out, too often we "see health as a cost to be contained and not an investment to be nurtured."
Aside from the obvious – avoiding a global pandemic that ravages humanity – healthy societies are advantageous for reasons that are more economic than epidemiological.
"The benefits of universal health coverage go far beyond health," Tedros said. "Strong health systems are essential to strong economies."
We know that the quality of pre- and post-natal care a person receives when a child is born has a direct impact on how soon they're able to return to work (if they choose to).
If we want our children to grow up healthy enough to become functioning, contributing members of society, then the quality of care they receive from birth throughout childhood can't be underestimated.
"We do not know where and when the next global pandemic will occur," Tedros admitted, "but we know it will take a terrible toll both on human life and on the economy."
While Tedros acknowledged there's no guarantee we'll one day create a completely pandemic-free world, what is within our reach – if we have the investment and support – is a world where humans, not pathogens, remain in control.
We can do better. And if most of us are to survive in the long term, we must.
This article was originally published by Futurism. Read the original article.