The Powerful Aspirin Alternative Your Doctor Never Told You About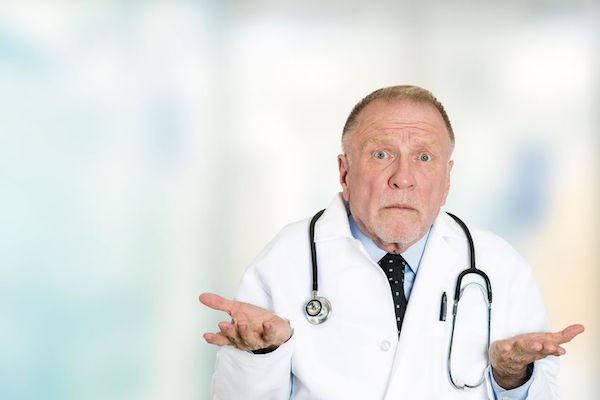 The Facts:This article was written by Sayer Ji, Founder of Greenmedinfo,com where it was originally posted. Published here with permission.
Reflect On:Given the newly released cardiovascular disease prevention guidelines recommending against daily low-dose aspirin use, natural, safe and effective alternatives are needed now more than ever.
In a previous article titled "The Evidence Against Aspirin and For Natural Alternatives," we discussed the clear and present danger linked with the use of aspirin as well as several clinically proven alternatives that feature significant side benefits as opposed to aspirin's many known side effects.
Since writing this article, even more evidence has accumulated indicating that aspirin's risks outweigh its benefits. Most notably, a 15-year Dutch study published in the journal Heart found that among 27,939 healthy female health professionals (average age 54) randomized to receive either 100 mg of aspirin every day or a placebo the risk of gastrointestinal bleeding outweighed the benefit of the intervention for colorectal cancer and cardiovascular disease prevention in those under 65 years of age. Most recently, last month, new cardiovascular disease prevention guidelines submitted jointly by the American College of Cardiology and the American Heart Associated and published in the Journal of the American College of Cardiology, earlier this year, contradict decades of routine medical advice by explicitly advising against the daily use of low-dose or baby aspirin (75-100 mg) as a preventive health strategy against stroke or heart attack, in most cases.
Of course, aspirin is not alone as far as dangerous side effects are concerned. The entire non-steroidal anti-inflammatory (NSAID) category of prescription and over-the-counter drugs is fraught with serious danger. Ibuprofen, for instance, is known to kill thousands each year, and is believed no less dangerous than Merck's COX-2 inhibitor NSAID drug Vioxx which caused between 88,000-140,000 cases of serious heart disease in the five years it was on the market (1999-2004). Tylenol is so profoundly toxic to the liver that contributing writer Dr. Michael Murray recently asked in his Op-Ed piece, "Is it Time for the FDA to Remove Tylenol From the Market?" Just as serious are tylenol's empathy destroying properties that were only identified four years ago.
Given the dire state of affairs associated with pharmaceutical intervention for chronic pain issues, what can folks do who don't want to kill themselves along with their pain?
Pine Bark Extract (Pycnogenol) Puts Aspirin To Shame
When it comes to aspirin alternatives, one promising contender is pycnogenol, a powerful antioxidant extracted from French maritime pine bark, backed by over 40 years of research, the most compelling of which we have aggregated on GreenMedInfo.com here: Pycnogenol Research. Amazingly, you will find research indexed there showing it may have value for over 80 health conditions.
In 1999, a remarkable study published in the journal Thrombotic Research found that pycnogenol was superior (i.e. effective at a lower dosage) to aspirin at inhibiting smoking-induced clotting, without the significant (and potentially life-threatening) increase in bleeding time associated with aspirin use. The abstract is well worth reading in its entirety:
"The effects of a bioflavonoid mixture, Pycnogenol, were assessed on platelet function in humans. Cigarette smoking increased heart rate and blood pressure. These increases were not influenced by oral consumption of Pycnogenol or Aspirin just before smoking. However, increased platelet reactivity yielding aggregation 2 hours after smoking was prevented by 500 mg Aspirin or 100 mg Pycnogenol in 22 German heavy smokers. In a group of 16 American smokers, blood pressure increased after smoking. It was unchanged after intake of 500 mg Aspirin or 125 mg Pycnogenol. In another group of 19 American smokers, increased platelet aggregation was more significantly reduced by 200 than either 150 mg or 100 mg Pycnogenol supplementation. This study showed that a single, high dose, 200 mg Pycnogenol, remained effective for over 6 days against smoking-induced platelet aggregation. Smoking increased platelet aggregation that was prevented after administration of 500 mg Aspirin and 125 mg Pycnogenol. Thus, smoking-induced enhanced platelet aggregation was inhibited by 500 mg Aspirin as well as by a lower range of 100-125 mg Pycnogenol. Aspirin significantly (p<0.001) increased bleeding time from 167 to 236 seconds while Pycnogenol did not. These observations suggest an advantageous risk-benefit ratio for Pycnogenol." [emphasis added]
As emphasized in bold above, pycnogenol unlike aspirin did not significantly increase bleeding time. This has profound implications, as aspirin's potent anti-platelet/'blood thinning' properties can also cause life-threatening hemorrhagic events. If this study is accurate and pycnogenol is more effective at decreasing pathologic platelet aggregation at a lower dose without causing the increased bleeding linked to aspirin, then it is clearly a superior natural alternative worthy of far more attention by the conventional medical establishment and research community than it presently receives.
Not Just A Drug Alternative
Pycnogenol, like so many other natural interventions, has a wide range of side benefits that may confer significant advantage when it comes to reducing cardiovascular disease risk. For instance, pycnogenol is also:
Blood Pressure Reducing/Endothelial Function Enhancer: A number of clinical studies indicate that pycnogenol is therapeutic for those suffering with hypertension. Pycnogenol actually addresses a root cause of hypertension and cardiovascular disease in general, namely, endothelial dysfunction (the inability of the inner lining of the blood vessels to function correctly, e.g. fully dilate).[1] It has been shown to prevent damage in microcirculation in hypertensive patients, as well as reducing the dose of blood pressure drugs in hypertensive patients,[2]including hypertensive diabetic patients.[3] It has even been found to reduce intraocular hypertension found in glaucoma patients.[4]
Anti-Inflammatory Effects: There is a growing appreciation among the medical community that inflammation contributes to cardiovascular disease. Several markers, including C-reactive protein are now being fore grounded as being at least as important in determining cardiovascular disease risk as various blood lipids and/or their ratios, such as low-density lipoprotein (LDL). Pycnogenol has been found to reduce C-reactive protein in hypertensive patients.[5] Pycnogenol has been found to rapidly modulate downward (inhibit) both Cox-1 and Cox-2 enzyme activity in human subjects, resulting in reduced expression of these inflammation-promoting enzymes within 30 minutes post-ingestion.[6] Another observed anti-inflammatory effect of pycnogenol is its ability to down-regulate the class of inflammatory enzymes known as matrix metalloproteinases (MMPs).[7] Pycnogenol has also been found to significantly inhibit NF-kappaB activation, a key body-wide regulator of inflammation levels whose overexpression and/or dysregulation may result in pathologic cardiovascular manifestations.[8] Finally, pycnogenol has been found to reduce fibrinogen levels, a glycoprotein that contributes to the formation of blood clots; fibrinogen has been identified as an independent risk factor for cardiovascular disease.[9]
The Ideal Air Travel Companion: In a previous article entitled, "How Pine Bark Extract Could Save Air Travelers Lives," we delve into a compelling body of research that indicates pycnogenol may be the perfect preventive remedy for preventing flight-associated thrombosis, edema, and concerns related to radiotoxicity and immune suppression.
Given the evidence for pycnogenol's pleotrophic cardioprotective properties, we hope that pycnogenol will become more commonly recommended by health care practitioners as the medical paradigm continues to evolve past its reliance on synthetic chemicals, eventually (we hope) returning to natural, increasingly evidence-based interventions. However, it is important that we don't fall prey to the one-disease-one-pill model, convincing ourselves to focus on popping pills – this time natural ones – as simply countermeasures or 'insurance' against the well-known harms associated with the standard American diet, lack of exercise and uncontrolled stress. The ultimate goal is to remove the need for pills altogether, focusing on preventing cardiovascular disease from the ground up and inside out, e.g. letting high quality food, clean water and air, and a healthy attitude nourish and sustain your health and well-being.
---
References
[1] Ximing Liu, Junping Wei, Fengsen Tan, Shengming Zhou, Gudrun Würthwein, Peter Rohdewald. Pycnogenol, French maritime pine bark extract, improves endothelial function of hypertensive patients. Life Sci. 2004 Jan 2;74(7):855-62. PMID: 14659974
[2] Gianni Belcaro, Maria Rosaria Cesarone, Andrea Ricci, Umberto Cornelli, Peter Rodhewald, Andrea Ledda, Andrea Di Renzo, Stefano Stuard, Marisa Cacchio, Giulia Vinciguerra, Giuseppe Gizzi, Luciano Pellegrini, Mark Dugall, Filiberto Fano. Control of edema in hypertensive subjects treated with calcium antagonist (nifedipine) or angiotensin-converting enzyme inhibitors with Pycnogenol. Clin Appl Thromb Hemost. 2006 Oct;12(4):440-4. PMID: 17000888
[3] Sherma Zibadi, Peter J Rohdewald, Danna Park, Ronald Ross Watson. Reduction of cardiovascular risk factors in subjects with type 2 diabetes by Pycnogenol supplementation. Nutr Res. 2008 May;28(5):315-20. PMID: 19083426
[4] Robert D Steigerwalt, Belcaro Gianni, Morazzoni Paolo, Ezio Bombardelli, Carolina Burki, Frank Schönlau. Effects of Mirtogenol on ocular blood flow and intraocular hypertension in asymptomatic subjects. Mol Vis. 2008;14:1288-92. Epub 2008 Jul 10. PMID: 18618008
[5] Maria Rosaria Cesarone, Gianni Belcaro, Stefano Stuard, Frank Schönlau, Andrea Di Renzo, Maria Giovanna Grossi, Mark Dugall, Umberto Cornelli, Marisa Cacchio, Giuseppe Gizzi, Luciano Pellegrini. Kidney flow and function in hypertension: protective effects of pycnogenol in hypertensive participants–a controlled study. J Cardiovasc Pharmacol Ther. 2010 Mar;15(1):41-6. Epub 2010 Jan 22. PMID: 20097689
[6] Angelika Schäfer, Zuzana Chovanová, Jana Muchová, Katarína Sumegová, Anna Liptáková, Zdenka Duracková, Petra Högger. Inhibition of COX-1 and COX-2 activity by plasma of human volunteers after ingestion of French maritime pine bark extract (Pycnogenol). Biomed Pharmacother. 2006 Jan;60(1):5-9. Epub 2005 Oct 26. PMID: 16330178
[7] Tanja Grimm, Angelika Schäfer, Petra Högger. Antioxidant activity and inhibition of matrix metalloproteinases by metabolites of maritime pine bark extract (pycnogenol). Wei Sheng Yan Jiu. 2011 Jan;40(1):103-6. PMID: 14990359
[8] Tanja Grimm, Zuzana Chovanová, Jana Muchová, Katarína Sumegová, Anna Liptáková, Zdenka Duracková, Petra Högger. Inhibition of NF-kappaB activation and MMP-9 secretion by plasma of human volunteers after ingestion of maritime pine bark extract (Pycnogenol). J Inflamm (Lond). 2006;3:1. Epub 2006 Jan 27. PMID: 16441890
[9] G Belcaro, M R Cesarone, S Errichi, C Zulli, B M Errichi, G Vinciguerra, A Ledda, A Di Renzo, S Stuard, M Dugall, L Pellegrini, G Gizzi, E Ippolito, A Ricci, M Cacchio, G Cipollone, I Ruffini, F Fano, M Hosoi, P Rohdewald. Variations in C-reactive protein, plasma free radicals and fibrinogen values in patients with osteoarthritis treated with Pycnogenol. Redox Rep. 2008;13(6):271-6. PMID: 19017467
Originally published: 2017-07-23
Article updated: 2019-04-11
Experts Horrified by Leaked CRISPR Baby Study
Chinese scientist He Jiankui's creation of the world's first gene-edited human babies was undoubtedly one of the most impactful science stories of 2018.
But for as much attention as the experiment received, the paper detailing it was never actually published — until now.
On Tuesday, MIT Technology Review published excerpts from a copy of He's manuscript, titled "Birth of Twins After Genome Editing for HIV Resistance," which it obtained from a source earlier in 2019.
The outlet also shared the manuscript with a legal scholar, a doctor specializing in in vitro fertilization, an embryologist, and a gene-editing specialist — and the experts' reactions to He's CRISPR baby study confirm that it was an absolute ethical nightmare.
The MIT Tech Review story highlights 13 problems the experts found with the paper, not least of which is the fact that the researchers behind it never managed to actually prove their claims that the experiment was "successful."
Additionally, the experts note that He and his co-authors seem to have made deliberate attempts to conceal some key information, such as by not naming the doctors involved in the experiment.
In other instances, He's team appears to have outright lied, for example by noting in the manuscript that the twins were born in November 2018 when people familiar with the experiment have said the birth occurred in October.
The experts told MIT Tech Review that reading the manuscript not only left them concerned that the parents involved in the CRISPR baby study only participated to gain access to in vitro fertilization — and not to prevent their offspring from inheriting the father's HIV — but also that the doctors involved in the experiment might not have even known what was happening.
"Approaching this document, I was hoping to see a reflective and mindful approach to gene editing in human embryos," Rita Vassena, scientific director of assisted reproduction company Eugin Group, told MIT Tech Review.
"Unfortunately, it reads more like an experiment in search of a purpose," she continued, "an attempt to find a defensible reason to use CRISPR/Cas9 technology in human embryos at all costs, rather than a conscientious, carefully thought through, stepwise approach to editing the human genome for generations to come."
FBI launches a new phobia: You're being watched on smart TVs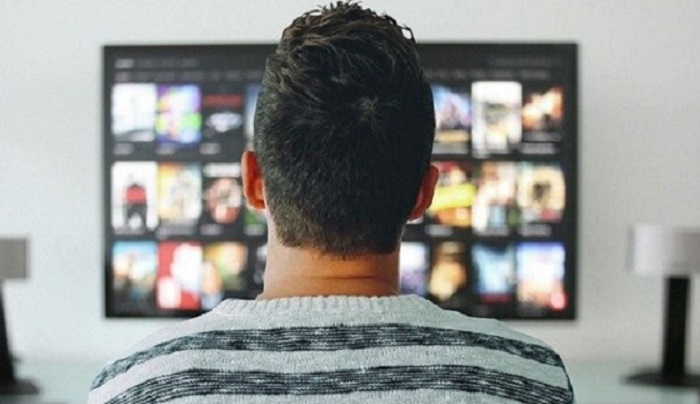 Federal Bureau of Investigation warned US citizens that hackers can watch and monitor them through modern TVs.
It goes without saying that ordinary people can be watched via smart camcorders. Therefore, these cameras must be "sealed " when not in use.
Smart TVs have built-in internet access to watch streaming media content.
Technically, it's a hybrid between a PC and a TV. That's why the FBI triggered the alarm – any ordinary computer can be hacked, which means it can be done with smart TVs.
Many smart TVs are equipped with camcorders and microphones. If hackers break into your TV, they will be able to watch and hear you, and you won't even notice it.
But, hackers will not stop until they penetrate your TV. If their activity is not stopped, they will reach your smartphone and laptop using your data.
The FBI advises:
"Don't rely on the default settings. Protect your privacy by putting, for example, an opaque adhesive tape on your cameras when not in use. "
This warning was posted on November 26, 2019 by FBI staff at the Bureau's official website.
The warning was deliberately issued before Black Friday and Cyber ​​Monday, known for selling people a variety of things, including digital equipment and smart TVs.
The warning also says:
"If they get access to your equipment, in the simplest case, they will modify your channel list or show inappropriate videos to your children. At worst, they will unnoticed, turn on the camera and microphone, even in your bedroom."
It is reported that if citizens spot cyber fraud cases, they can always 'knock' at the FBI's local office or file a complaint online through a dedicated website.
All of this provokes conspiracy theorists to ask questions, such as: who should be more guarded by hackers or special services? Isn't this evidence that the FBI is spying on people the same way? Why is this information given? What is the FBI's intended purpose?
Latest Tests Reveal Children's Cereals Still Contaminated with Toxic Glyphosate
The Environmental Working Group (EWG) has compiled fresh data on the levels of toxic glyphosate (Roundup) found in several popular oat-based breakfast cereals, and the verdict is this: All of them contain at least trace amounts of the cancer-causing herbicide, while most of them are loaded with it.
Olga Naidenko, PhD, a senior science advisor at EWG, along with Alexis Temkin, a toxicologist at EWG, identified the presence of glyphosate in all of the 21 oat-based cereals and snack products they tested. And all but four of these products were found to contain glyphosate at levels higher than what EWG considers to be "protective for children's health with a sufficient margin of safety."
The worst product was General Mills' Honey Nut Cheerios Medley Crunch, which clocked in at 833 parts per billion, or ppb, of glyphosate. In second place was General Mills' Cheerios Toasted Whole Grain Oat Cereal, which tested at 729 ppb of glyphosate.
General Mills' Honey Nut Cheerios was one of the few cereal products that tested below EWG's children's health benchmark of 160 ppb of glyphosate, containing 147 ppb of glyphosate according to EWG's tests. The best-testing product was Nature Valley Fruit & Nut, and Dark Chocolate & Nut, Chewy Trail Mix Granola Bars, at 76 ppb of glyphosate.
A whole slew of other General Mills and Nature Valley products tested at somewhere in between these upper and lower levels, while still mostly exceeding EWG's children's health benchmark of 160 ppb of glyphosate.
These latest findings are significant in that they once again prove that children's breakfast cereals, especially those that aren't organic and contain oat ingredients, are a toxic nightmare that's being completely ignored by federal health authorities.
The Environmental Protection Agency (EPA), for instance, has yet to act on a petition filed by EWG that calls on the agency to "sharply limit" the amounts of glyphosate residue allowed on food. EWG has also called on the EPA to put an end to the use of glyphosate as a preharvest desiccating, or drying, agent.
But the EPA rarely acts on behalf of the general public, it's important to note. In fact, the agency has been colluding with Monsanto (now Bayer-Monsanto) for years to keep glyphosate on the market by claiming that the chemical is completely safe for humans – this being a total lie.
Amid ongoing litigation concerning glyphosate's cancer-causing properties, Bayer-Monsanto is desperate to keep a lid on the truth – and the EPA is actually helping the company to continue deceiving the public about it. But EWG's petition, which includes 19 food companies that agree with its demands, has already been signed by more than 80,000 people, meaning the EPA can't ignore it forever.
Prior to 1993, the EPA actually had standards in place to prevent excess glyphosate from getting into food. But those standards have since been abolished, which explains why the American food supply is becoming increasingly more toxic with each passing day.
"EWG's petition, currently under consideration by EPA, calls on the agency to return to its health-protective 1993 standard," EWG reports. "But it could take years for EPA to act, and the agency has been caught colluding with Monsanto to promote the claim that the chemical is safe."
"The only way to quickly remove this cancer-causing weedkiller from foods marketed to children is for companies like General Mills and Quaker to use oats from farmers who do not use glyphosate as a desiccant," EWG goes on to explain, adding that more than 236,000 people have already signed a petition calling on these two companies to stop sourcing oats from farms that use glyphosate as a preharvest desiccant.
You can sign that petition yourself at this link.
Ethan Huff
Natural News