The Powerful Aspirin Alternative Your Doctor Never Told You About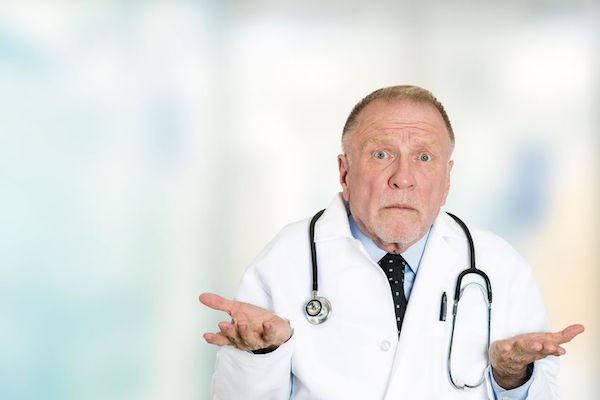 The Facts:This article was written by Sayer Ji, Founder of Greenmedinfo,com where it was originally posted. Published here with permission.
Reflect On:Given the newly released cardiovascular disease prevention guidelines recommending against daily low-dose aspirin use, natural, safe and effective alternatives are needed now more than ever.
In a previous article titled "The Evidence Against Aspirin and For Natural Alternatives," we discussed the clear and present danger linked with the use of aspirin as well as several clinically proven alternatives that feature significant side benefits as opposed to aspirin's many known side effects.
Since writing this article, even more evidence has accumulated indicating that aspirin's risks outweigh its benefits. Most notably, a 15-year Dutch study published in the journal Heart found that among 27,939 healthy female health professionals (average age 54) randomized to receive either 100 mg of aspirin every day or a placebo the risk of gastrointestinal bleeding outweighed the benefit of the intervention for colorectal cancer and cardiovascular disease prevention in those under 65 years of age. Most recently, last month, new cardiovascular disease prevention guidelines submitted jointly by the American College of Cardiology and the American Heart Associated and published in the Journal of the American College of Cardiology, earlier this year, contradict decades of routine medical advice by explicitly advising against the daily use of low-dose or baby aspirin (75-100 mg) as a preventive health strategy against stroke or heart attack, in most cases.
Of course, aspirin is not alone as far as dangerous side effects are concerned. The entire non-steroidal anti-inflammatory (NSAID) category of prescription and over-the-counter drugs is fraught with serious danger. Ibuprofen, for instance, is known to kill thousands each year, and is believed no less dangerous than Merck's COX-2 inhibitor NSAID drug Vioxx which caused between 88,000-140,000 cases of serious heart disease in the five years it was on the market (1999-2004). Tylenol is so profoundly toxic to the liver that contributing writer Dr. Michael Murray recently asked in his Op-Ed piece, "Is it Time for the FDA to Remove Tylenol From the Market?" Just as serious are tylenol's empathy destroying properties that were only identified four years ago.
Given the dire state of affairs associated with pharmaceutical intervention for chronic pain issues, what can folks do who don't want to kill themselves along with their pain?
Pine Bark Extract (Pycnogenol) Puts Aspirin To Shame
When it comes to aspirin alternatives, one promising contender is pycnogenol, a powerful antioxidant extracted from French maritime pine bark, backed by over 40 years of research, the most compelling of which we have aggregated on GreenMedInfo.com here: Pycnogenol Research. Amazingly, you will find research indexed there showing it may have value for over 80 health conditions.
In 1999, a remarkable study published in the journal Thrombotic Research found that pycnogenol was superior (i.e. effective at a lower dosage) to aspirin at inhibiting smoking-induced clotting, without the significant (and potentially life-threatening) increase in bleeding time associated with aspirin use. The abstract is well worth reading in its entirety:
"The effects of a bioflavonoid mixture, Pycnogenol, were assessed on platelet function in humans. Cigarette smoking increased heart rate and blood pressure. These increases were not influenced by oral consumption of Pycnogenol or Aspirin just before smoking. However, increased platelet reactivity yielding aggregation 2 hours after smoking was prevented by 500 mg Aspirin or 100 mg Pycnogenol in 22 German heavy smokers. In a group of 16 American smokers, blood pressure increased after smoking. It was unchanged after intake of 500 mg Aspirin or 125 mg Pycnogenol. In another group of 19 American smokers, increased platelet aggregation was more significantly reduced by 200 than either 150 mg or 100 mg Pycnogenol supplementation. This study showed that a single, high dose, 200 mg Pycnogenol, remained effective for over 6 days against smoking-induced platelet aggregation. Smoking increased platelet aggregation that was prevented after administration of 500 mg Aspirin and 125 mg Pycnogenol. Thus, smoking-induced enhanced platelet aggregation was inhibited by 500 mg Aspirin as well as by a lower range of 100-125 mg Pycnogenol. Aspirin significantly (p<0.001) increased bleeding time from 167 to 236 seconds while Pycnogenol did not. These observations suggest an advantageous risk-benefit ratio for Pycnogenol." [emphasis added]
As emphasized in bold above, pycnogenol unlike aspirin did not significantly increase bleeding time. This has profound implications, as aspirin's potent anti-platelet/'blood thinning' properties can also cause life-threatening hemorrhagic events. If this study is accurate and pycnogenol is more effective at decreasing pathologic platelet aggregation at a lower dose without causing the increased bleeding linked to aspirin, then it is clearly a superior natural alternative worthy of far more attention by the conventional medical establishment and research community than it presently receives.
Not Just A Drug Alternative
Pycnogenol, like so many other natural interventions, has a wide range of side benefits that may confer significant advantage when it comes to reducing cardiovascular disease risk. For instance, pycnogenol is also:
Blood Pressure Reducing/Endothelial Function Enhancer: A number of clinical studies indicate that pycnogenol is therapeutic for those suffering with hypertension. Pycnogenol actually addresses a root cause of hypertension and cardiovascular disease in general, namely, endothelial dysfunction (the inability of the inner lining of the blood vessels to function correctly, e.g. fully dilate).[1] It has been shown to prevent damage in microcirculation in hypertensive patients, as well as reducing the dose of blood pressure drugs in hypertensive patients,[2]including hypertensive diabetic patients.[3] It has even been found to reduce intraocular hypertension found in glaucoma patients.[4]
Anti-Inflammatory Effects: There is a growing appreciation among the medical community that inflammation contributes to cardiovascular disease. Several markers, including C-reactive protein are now being fore grounded as being at least as important in determining cardiovascular disease risk as various blood lipids and/or their ratios, such as low-density lipoprotein (LDL). Pycnogenol has been found to reduce C-reactive protein in hypertensive patients.[5] Pycnogenol has been found to rapidly modulate downward (inhibit) both Cox-1 and Cox-2 enzyme activity in human subjects, resulting in reduced expression of these inflammation-promoting enzymes within 30 minutes post-ingestion.[6] Another observed anti-inflammatory effect of pycnogenol is its ability to down-regulate the class of inflammatory enzymes known as matrix metalloproteinases (MMPs).[7] Pycnogenol has also been found to significantly inhibit NF-kappaB activation, a key body-wide regulator of inflammation levels whose overexpression and/or dysregulation may result in pathologic cardiovascular manifestations.[8] Finally, pycnogenol has been found to reduce fibrinogen levels, a glycoprotein that contributes to the formation of blood clots; fibrinogen has been identified as an independent risk factor for cardiovascular disease.[9]
The Ideal Air Travel Companion: In a previous article entitled, "How Pine Bark Extract Could Save Air Travelers Lives," we delve into a compelling body of research that indicates pycnogenol may be the perfect preventive remedy for preventing flight-associated thrombosis, edema, and concerns related to radiotoxicity and immune suppression.
Given the evidence for pycnogenol's pleotrophic cardioprotective properties, we hope that pycnogenol will become more commonly recommended by health care practitioners as the medical paradigm continues to evolve past its reliance on synthetic chemicals, eventually (we hope) returning to natural, increasingly evidence-based interventions. However, it is important that we don't fall prey to the one-disease-one-pill model, convincing ourselves to focus on popping pills – this time natural ones – as simply countermeasures or 'insurance' against the well-known harms associated with the standard American diet, lack of exercise and uncontrolled stress. The ultimate goal is to remove the need for pills altogether, focusing on preventing cardiovascular disease from the ground up and inside out, e.g. letting high quality food, clean water and air, and a healthy attitude nourish and sustain your health and well-being.
---
References
[1] Ximing Liu, Junping Wei, Fengsen Tan, Shengming Zhou, Gudrun Würthwein, Peter Rohdewald. Pycnogenol, French maritime pine bark extract, improves endothelial function of hypertensive patients. Life Sci. 2004 Jan 2;74(7):855-62. PMID: 14659974
[2] Gianni Belcaro, Maria Rosaria Cesarone, Andrea Ricci, Umberto Cornelli, Peter Rodhewald, Andrea Ledda, Andrea Di Renzo, Stefano Stuard, Marisa Cacchio, Giulia Vinciguerra, Giuseppe Gizzi, Luciano Pellegrini, Mark Dugall, Filiberto Fano. Control of edema in hypertensive subjects treated with calcium antagonist (nifedipine) or angiotensin-converting enzyme inhibitors with Pycnogenol. Clin Appl Thromb Hemost. 2006 Oct;12(4):440-4. PMID: 17000888
[3] Sherma Zibadi, Peter J Rohdewald, Danna Park, Ronald Ross Watson. Reduction of cardiovascular risk factors in subjects with type 2 diabetes by Pycnogenol supplementation. Nutr Res. 2008 May;28(5):315-20. PMID: 19083426
[4] Robert D Steigerwalt, Belcaro Gianni, Morazzoni Paolo, Ezio Bombardelli, Carolina Burki, Frank Schönlau. Effects of Mirtogenol on ocular blood flow and intraocular hypertension in asymptomatic subjects. Mol Vis. 2008;14:1288-92. Epub 2008 Jul 10. PMID: 18618008
[5] Maria Rosaria Cesarone, Gianni Belcaro, Stefano Stuard, Frank Schönlau, Andrea Di Renzo, Maria Giovanna Grossi, Mark Dugall, Umberto Cornelli, Marisa Cacchio, Giuseppe Gizzi, Luciano Pellegrini. Kidney flow and function in hypertension: protective effects of pycnogenol in hypertensive participants–a controlled study. J Cardiovasc Pharmacol Ther. 2010 Mar;15(1):41-6. Epub 2010 Jan 22. PMID: 20097689
[6] Angelika Schäfer, Zuzana Chovanová, Jana Muchová, Katarína Sumegová, Anna Liptáková, Zdenka Duracková, Petra Högger. Inhibition of COX-1 and COX-2 activity by plasma of human volunteers after ingestion of French maritime pine bark extract (Pycnogenol). Biomed Pharmacother. 2006 Jan;60(1):5-9. Epub 2005 Oct 26. PMID: 16330178
[7] Tanja Grimm, Angelika Schäfer, Petra Högger. Antioxidant activity and inhibition of matrix metalloproteinases by metabolites of maritime pine bark extract (pycnogenol). Wei Sheng Yan Jiu. 2011 Jan;40(1):103-6. PMID: 14990359
[8] Tanja Grimm, Zuzana Chovanová, Jana Muchová, Katarína Sumegová, Anna Liptáková, Zdenka Duracková, Petra Högger. Inhibition of NF-kappaB activation and MMP-9 secretion by plasma of human volunteers after ingestion of maritime pine bark extract (Pycnogenol). J Inflamm (Lond). 2006;3:1. Epub 2006 Jan 27. PMID: 16441890
[9] G Belcaro, M R Cesarone, S Errichi, C Zulli, B M Errichi, G Vinciguerra, A Ledda, A Di Renzo, S Stuard, M Dugall, L Pellegrini, G Gizzi, E Ippolito, A Ricci, M Cacchio, G Cipollone, I Ruffini, F Fano, M Hosoi, P Rohdewald. Variations in C-reactive protein, plasma free radicals and fibrinogen values in patients with osteoarthritis treated with Pycnogenol. Redox Rep. 2008;13(6):271-6. PMID: 19017467
Originally published: 2017-07-23
Article updated: 2019-04-11
The Most Senior Vatican Official Ever Convicted of Child Sexual Abuse Might Be Set Free Tomorrow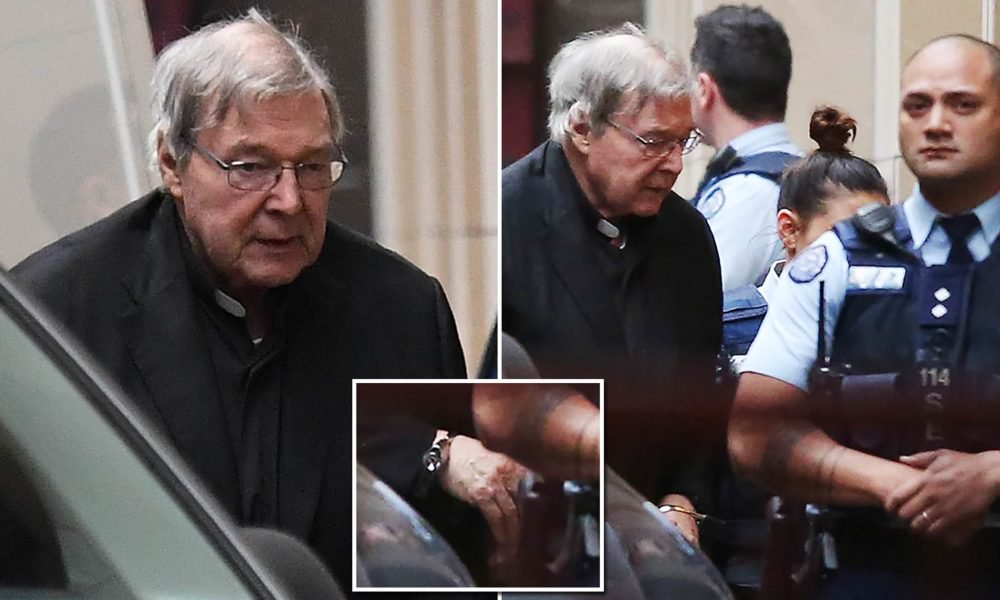 The Facts:Tomorrow, it will be decided whether or not Cardinal George Pell's guilty verdict will be appealed. If his appeal is successful, he will be let go and the charges of sexual abuse against children will be dropped.
Reflect On:Although awareness is being created, the most powerful people in the world and the authorities we turn to in order to stop these activities may also be implicated.
The sexual abuse of children connected to high ranking Vatican officials is nothing new. Multiple popes have been implicated or involved, including Pope Francis. For example, Carlo Maria Vigano, former Apostolic Nuncio to the United States and Secretary-General of the Governorate of Vatican City was the last one to do that. You can read more about that here. Decades of sexual abuse were reported in a choir that was led by the retired pope Benedict's brother. It's interesting that all of these revelations and accusations of violence, child abuse and pedophilia coincided with the time of that pope's resignation. You can read more about that specific case here. According to Malachi Martin, an Irish Catholic priest, writer on the Catholic Church, and Professor of Palaeography at the Vatican's Pontifical Biblical Institute, "the incidence of Satanic pedophilia – rites and practices – was already documented among certain bishops and priests as widely dispersed as Turin, in Italy, and South Carolina, in the United States. The cultic acts of Satanic pedophilia are considered by professionals to be the culmination of the Fallen Archangel's rites." The list of examples is long, and the topic could fill books that deal with pedophilia, torture, murder and ritualistic abuse.
The latest example to make public headlines is Cardinal George Pell. Pell was just convicted on five counts of child sexual abuse. He has now become the most senior official ever to be found guilty, serving as an advisor to Pope Benedict as well as Pope Francis. He's one of the Vatican's most powerful officials.
Who knows what Pell is really involved in, how deep his involvement goes, and what other crimes he is guilty of committing?
As the Guardian pointed out:
The jurors heard Pell sexually assaulted the two boys after Sunday solemn mass at St Patrick's Cathedral in Melbourne in the priest's sacristy. Pell orally raped one of the boys during this incident and indecently assaulted both of them. Pell offended a second time against one of the boys one month later, when he grabbed the boy's genitals in a church corridor, once more after Sunday solemn mass. He was convicted on four counts of an indecent act with a child under the age of 16 and one count of sexual penetration with a child under the age of 16.
Pell appealed the court's decision, and if he wins he could be set free. The decision is set to be announced tomorrow. The Senior Vatican official has been in custody in Melbourne since his sentencing to 6 years in prison earlier this year in March.
Pell's appeal was heard in June before a full bench of the supreme court including the chief justice, Anne Ferguson, the president of the court of appeal, Chris Maxwell, and Mark Weinberg. Only two of the three judges needs to agree as to whether Pell's conviction should be overturned. (source)
The recent NXIVM case along with the Jeffrey Epstein saga has certainly brought more attention to this type of thing and how big of a problem it is within elite circles, particularly the sexual ritualistic abuse and trafficking of young women and children.
But will things change? Does it make a difference if Cardinal George Pell will be set free, or if not set free become another 'fall guy'? Will this help stop the problem or does something grander need to happen? Does our focus need to shift away from one person onto an entire entity and organization, like the leaders Catholic Church/Vatican?
Based on my research, many high level people are involved in this type of activity, including many whom authority figures go to in order to solve these problems. These people have amassed tremendous amounts of power and a few convictions here and there. Awareness may not be able to solve the problem, but that's not to say it's not a giant leap forward to share this information…
When it comes to Vatican officials, it's quite clear that many people have been aware of this type of thing for a very long time. This is evident by many examples throughout the years, and this clip of Pell debating scientist Richard Dawkins is a great example of what I am talking about. You can see the crowds reaction when 'little boys' are mentioned.
The Takeaway
The positive thing about all of the awareness and transparency that's hitting the mainstream with regards to this type of activity is that it's simply becoming more known. We're talking about people that the world has been made to praise, idolize, and look up to. We are talking about people that have tremendous amounts of power and influence over political policies and major corporations that are continuing to destroy our planet and perpetuate war.
This is immoral behaviour, and there are many parts of our world that are a reflection of that. But things are changing, and awareness is the first step to that. We are in the process of change and uncovering the truth, and not turning a blind eye is key to that.
At the end of the day, blame and punishment are also not the answers. We must dive deep and ask ourselves why these people do such things. Did it happen to them in their upbringing? Is putting someone in a cage the solution, and can that help someone heal?
New Study Reveals How ADHD Drugs 'Alter The Structure of Children's Brains'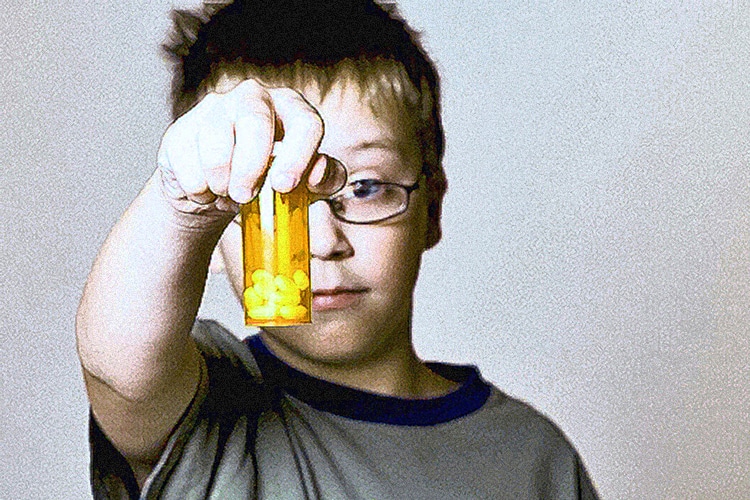 Elias Marat, The Mind Unleashed
Waking Times
As attention-deficit/hyperactivity disorder (ADHD) continues to remain an extremely common diagnosis for children in the United States, researchers are warning doctors to hold off on issuing popular ADHD drugs such as Ritalin and Concerta unless absolutely necessary.
The warnings come as scans of children who take such drugs as methylphenidate (MPH), commonly known as Ritalin, show that they have a major effect on the development of white matter in the brains of children, impairing their ability to learn and coordinate communication between regions of the brain.
These drastic effects are completely absent when adults take methylphenidate, showing no such structural changes to the brain, according to a new studypublished in the scientific journal Radiology.
Ex Youtube Staff Exposes Corporate And Star Favoritism For Rule Breaking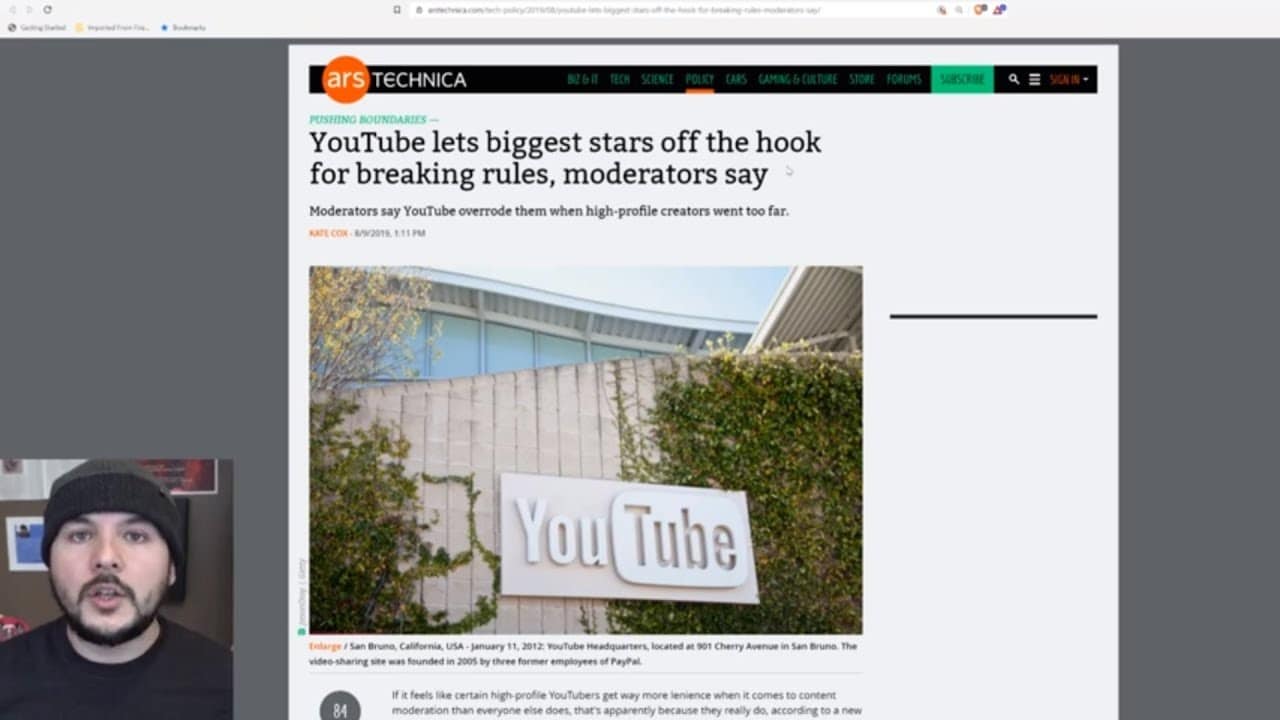 Censorship of information is critically important for the Deep State to maintain their false reality paradigm, which is the foundation of the mind control system used to enslave the individual and society at large. The preceding information reveals one such method the powers that be are using to censor information. Properly understood, one can begin the process of liberating their mind from false conceptions of reality, particularly those incomplete bits of knowledge that if contemplated fully, would activate the truth-seeking urge and result in the development of mental autonomy—critical thinking and discernment skills.