The Powerful Aspirin Alternative Your Doctor Never Told You About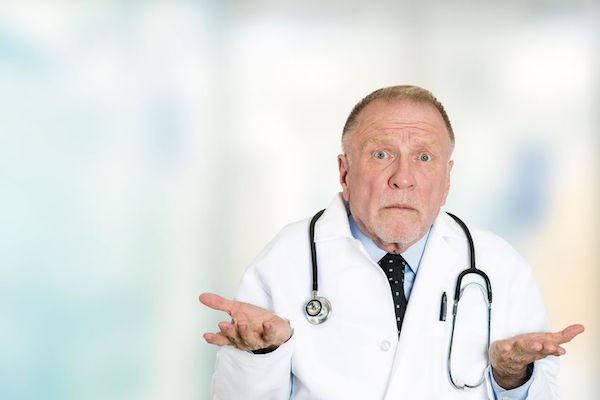 The Facts:This article was written by Sayer Ji, Founder of Greenmedinfo,com where it was originally posted. Published here with permission.
Reflect On:Given the newly released cardiovascular disease prevention guidelines recommending against daily low-dose aspirin use, natural, safe and effective alternatives are needed now more than ever.
In a previous article titled "The Evidence Against Aspirin and For Natural Alternatives," we discussed the clear and present danger linked with the use of aspirin as well as several clinically proven alternatives that feature significant side benefits as opposed to aspirin's many known side effects.
Since writing this article, even more evidence has accumulated indicating that aspirin's risks outweigh its benefits. Most notably, a 15-year Dutch study published in the journal Heart found that among 27,939 healthy female health professionals (average age 54) randomized to receive either 100 mg of aspirin every day or a placebo the risk of gastrointestinal bleeding outweighed the benefit of the intervention for colorectal cancer and cardiovascular disease prevention in those under 65 years of age. Most recently, last month, new cardiovascular disease prevention guidelines submitted jointly by the American College of Cardiology and the American Heart Associated and published in the Journal of the American College of Cardiology, earlier this year, contradict decades of routine medical advice by explicitly advising against the daily use of low-dose or baby aspirin (75-100 mg) as a preventive health strategy against stroke or heart attack, in most cases.
Of course, aspirin is not alone as far as dangerous side effects are concerned. The entire non-steroidal anti-inflammatory (NSAID) category of prescription and over-the-counter drugs is fraught with serious danger. Ibuprofen, for instance, is known to kill thousands each year, and is believed no less dangerous than Merck's COX-2 inhibitor NSAID drug Vioxx which caused between 88,000-140,000 cases of serious heart disease in the five years it was on the market (1999-2004). Tylenol is so profoundly toxic to the liver that contributing writer Dr. Michael Murray recently asked in his Op-Ed piece, "Is it Time for the FDA to Remove Tylenol From the Market?" Just as serious are tylenol's empathy destroying properties that were only identified four years ago.
Given the dire state of affairs associated with pharmaceutical intervention for chronic pain issues, what can folks do who don't want to kill themselves along with their pain?
Pine Bark Extract (Pycnogenol) Puts Aspirin To Shame
When it comes to aspirin alternatives, one promising contender is pycnogenol, a powerful antioxidant extracted from French maritime pine bark, backed by over 40 years of research, the most compelling of which we have aggregated on GreenMedInfo.com here: Pycnogenol Research. Amazingly, you will find research indexed there showing it may have value for over 80 health conditions.
In 1999, a remarkable study published in the journal Thrombotic Research found that pycnogenol was superior (i.e. effective at a lower dosage) to aspirin at inhibiting smoking-induced clotting, without the significant (and potentially life-threatening) increase in bleeding time associated with aspirin use. The abstract is well worth reading in its entirety:
"The effects of a bioflavonoid mixture, Pycnogenol, were assessed on platelet function in humans. Cigarette smoking increased heart rate and blood pressure. These increases were not influenced by oral consumption of Pycnogenol or Aspirin just before smoking. However, increased platelet reactivity yielding aggregation 2 hours after smoking was prevented by 500 mg Aspirin or 100 mg Pycnogenol in 22 German heavy smokers. In a group of 16 American smokers, blood pressure increased after smoking. It was unchanged after intake of 500 mg Aspirin or 125 mg Pycnogenol. In another group of 19 American smokers, increased platelet aggregation was more significantly reduced by 200 than either 150 mg or 100 mg Pycnogenol supplementation. This study showed that a single, high dose, 200 mg Pycnogenol, remained effective for over 6 days against smoking-induced platelet aggregation. Smoking increased platelet aggregation that was prevented after administration of 500 mg Aspirin and 125 mg Pycnogenol. Thus, smoking-induced enhanced platelet aggregation was inhibited by 500 mg Aspirin as well as by a lower range of 100-125 mg Pycnogenol. Aspirin significantly (p<0.001) increased bleeding time from 167 to 236 seconds while Pycnogenol did not. These observations suggest an advantageous risk-benefit ratio for Pycnogenol." [emphasis added]
As emphasized in bold above, pycnogenol unlike aspirin did not significantly increase bleeding time. This has profound implications, as aspirin's potent anti-platelet/'blood thinning' properties can also cause life-threatening hemorrhagic events. If this study is accurate and pycnogenol is more effective at decreasing pathologic platelet aggregation at a lower dose without causing the increased bleeding linked to aspirin, then it is clearly a superior natural alternative worthy of far more attention by the conventional medical establishment and research community than it presently receives.
Not Just A Drug Alternative
Pycnogenol, like so many other natural interventions, has a wide range of side benefits that may confer significant advantage when it comes to reducing cardiovascular disease risk. For instance, pycnogenol is also:
Blood Pressure Reducing/Endothelial Function Enhancer: A number of clinical studies indicate that pycnogenol is therapeutic for those suffering with hypertension. Pycnogenol actually addresses a root cause of hypertension and cardiovascular disease in general, namely, endothelial dysfunction (the inability of the inner lining of the blood vessels to function correctly, e.g. fully dilate).[1] It has been shown to prevent damage in microcirculation in hypertensive patients, as well as reducing the dose of blood pressure drugs in hypertensive patients,[2]including hypertensive diabetic patients.[3] It has even been found to reduce intraocular hypertension found in glaucoma patients.[4]
Anti-Inflammatory Effects: There is a growing appreciation among the medical community that inflammation contributes to cardiovascular disease. Several markers, including C-reactive protein are now being fore grounded as being at least as important in determining cardiovascular disease risk as various blood lipids and/or their ratios, such as low-density lipoprotein (LDL). Pycnogenol has been found to reduce C-reactive protein in hypertensive patients.[5] Pycnogenol has been found to rapidly modulate downward (inhibit) both Cox-1 and Cox-2 enzyme activity in human subjects, resulting in reduced expression of these inflammation-promoting enzymes within 30 minutes post-ingestion.[6] Another observed anti-inflammatory effect of pycnogenol is its ability to down-regulate the class of inflammatory enzymes known as matrix metalloproteinases (MMPs).[7] Pycnogenol has also been found to significantly inhibit NF-kappaB activation, a key body-wide regulator of inflammation levels whose overexpression and/or dysregulation may result in pathologic cardiovascular manifestations.[8] Finally, pycnogenol has been found to reduce fibrinogen levels, a glycoprotein that contributes to the formation of blood clots; fibrinogen has been identified as an independent risk factor for cardiovascular disease.[9]
The Ideal Air Travel Companion: In a previous article entitled, "How Pine Bark Extract Could Save Air Travelers Lives," we delve into a compelling body of research that indicates pycnogenol may be the perfect preventive remedy for preventing flight-associated thrombosis, edema, and concerns related to radiotoxicity and immune suppression.
Given the evidence for pycnogenol's pleotrophic cardioprotective properties, we hope that pycnogenol will become more commonly recommended by health care practitioners as the medical paradigm continues to evolve past its reliance on synthetic chemicals, eventually (we hope) returning to natural, increasingly evidence-based interventions. However, it is important that we don't fall prey to the one-disease-one-pill model, convincing ourselves to focus on popping pills – this time natural ones – as simply countermeasures or 'insurance' against the well-known harms associated with the standard American diet, lack of exercise and uncontrolled stress. The ultimate goal is to remove the need for pills altogether, focusing on preventing cardiovascular disease from the ground up and inside out, e.g. letting high quality food, clean water and air, and a healthy attitude nourish and sustain your health and well-being.
---
References
[1] Ximing Liu, Junping Wei, Fengsen Tan, Shengming Zhou, Gudrun Würthwein, Peter Rohdewald. Pycnogenol, French maritime pine bark extract, improves endothelial function of hypertensive patients. Life Sci. 2004 Jan 2;74(7):855-62. PMID: 14659974
[2] Gianni Belcaro, Maria Rosaria Cesarone, Andrea Ricci, Umberto Cornelli, Peter Rodhewald, Andrea Ledda, Andrea Di Renzo, Stefano Stuard, Marisa Cacchio, Giulia Vinciguerra, Giuseppe Gizzi, Luciano Pellegrini, Mark Dugall, Filiberto Fano. Control of edema in hypertensive subjects treated with calcium antagonist (nifedipine) or angiotensin-converting enzyme inhibitors with Pycnogenol. Clin Appl Thromb Hemost. 2006 Oct;12(4):440-4. PMID: 17000888
[3] Sherma Zibadi, Peter J Rohdewald, Danna Park, Ronald Ross Watson. Reduction of cardiovascular risk factors in subjects with type 2 diabetes by Pycnogenol supplementation. Nutr Res. 2008 May;28(5):315-20. PMID: 19083426
[4] Robert D Steigerwalt, Belcaro Gianni, Morazzoni Paolo, Ezio Bombardelli, Carolina Burki, Frank Schönlau. Effects of Mirtogenol on ocular blood flow and intraocular hypertension in asymptomatic subjects. Mol Vis. 2008;14:1288-92. Epub 2008 Jul 10. PMID: 18618008
[5] Maria Rosaria Cesarone, Gianni Belcaro, Stefano Stuard, Frank Schönlau, Andrea Di Renzo, Maria Giovanna Grossi, Mark Dugall, Umberto Cornelli, Marisa Cacchio, Giuseppe Gizzi, Luciano Pellegrini. Kidney flow and function in hypertension: protective effects of pycnogenol in hypertensive participants–a controlled study. J Cardiovasc Pharmacol Ther. 2010 Mar;15(1):41-6. Epub 2010 Jan 22. PMID: 20097689
[6] Angelika Schäfer, Zuzana Chovanová, Jana Muchová, Katarína Sumegová, Anna Liptáková, Zdenka Duracková, Petra Högger. Inhibition of COX-1 and COX-2 activity by plasma of human volunteers after ingestion of French maritime pine bark extract (Pycnogenol). Biomed Pharmacother. 2006 Jan;60(1):5-9. Epub 2005 Oct 26. PMID: 16330178
[7] Tanja Grimm, Angelika Schäfer, Petra Högger. Antioxidant activity and inhibition of matrix metalloproteinases by metabolites of maritime pine bark extract (pycnogenol). Wei Sheng Yan Jiu. 2011 Jan;40(1):103-6. PMID: 14990359
[8] Tanja Grimm, Zuzana Chovanová, Jana Muchová, Katarína Sumegová, Anna Liptáková, Zdenka Duracková, Petra Högger. Inhibition of NF-kappaB activation and MMP-9 secretion by plasma of human volunteers after ingestion of maritime pine bark extract (Pycnogenol). J Inflamm (Lond). 2006;3:1. Epub 2006 Jan 27. PMID: 16441890
[9] G Belcaro, M R Cesarone, S Errichi, C Zulli, B M Errichi, G Vinciguerra, A Ledda, A Di Renzo, S Stuard, M Dugall, L Pellegrini, G Gizzi, E Ippolito, A Ricci, M Cacchio, G Cipollone, I Ruffini, F Fano, M Hosoi, P Rohdewald. Variations in C-reactive protein, plasma free radicals and fibrinogen values in patients with osteoarthritis treated with Pycnogenol. Redox Rep. 2008;13(6):271-6. PMID: 19017467
Originally published: 2017-07-23
Article updated: 2019-04-11
Havana Syndrome again? CIA officers are mowed down by a mysterious disease
A CIA officer in Moscow experienced symptoms of the so-called "Havana syndrome" in 2017. This became known to The New York Times with reference to sources in diplomatic circles.
CIA officer Mark Polimepulos, who helped lead covert operations in Russia and Europe, complained about the manifestation of mysterious symptoms. According to the newspaper, in December 2017, he felt severe dizziness, which later developed into a prolonged migraine, forcing him to retire. At that time, Polymerpoulos was 48 years old.
It is noted that such a case was not the only one. Similar symptoms were experienced by the staff of the American ambassadors in Cuba and China in 2016-2018. However, the exact number of cases and the place where this happened is not named. It is alleged that the US diplomats have tried to influence in a similar way around the world.
At the same time, the US State Department was unable to establish an unambiguous reason that caused the "Havana syndrome." Among other things, it was assumed that the diplomats may have been exposed to an unidentified sound effect.
In 2017, it was reported that, beginning in late 2016, American diplomatic officials and their relatives in Cuba began to complain of symptoms such as hearing loss, nausea, headaches and balance disorder. 
The Associated Press received audio footage of the attack and described the harassing sounds as "the high-pitched sound of crickets combined with fingernails scratching on a board." Then the American government suggested that Russia or China could be the culprit.
Many victims are still undergoing rehabilitation. Specialists from the University of Pennsylvania performed magnetic resonance imaging and revealed visible changes in the structure of the brain in the diplomatic missions.
Differences were found in 23 men and 17 women who complained of health problems while on diplomatic duties in Havana. Scientists have yet to figure out what causes the unusual symptoms.
How Russia and the United States nearly started a nuclear war in 1995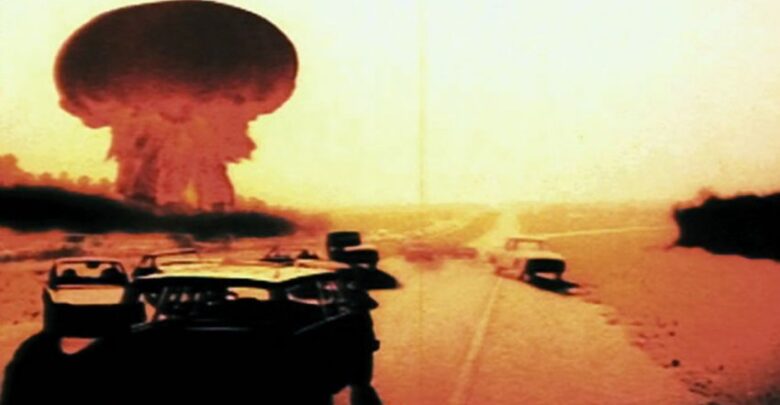 The Norwegian meteorological rocket incident remains the only time in history that the Russian president has activated his nuclear briefcase.
On January 25, 1995, Doomsday could have come in the world: the Russian Federation was preparing to launch a nuclear strike on the United States. How did it come about that the states that left the confrontation of the Cold War in the past and had just normalized relations with each other found themselves on the verge of mutual destruction?
The beginning of the war?
The cause of the crisis was an ordinary Norwegian meteorological rocket. Its launch from the small island of Anneia at 7 am local time (10 am Moscow time) towards Spitsbergen caused a stir in Russia.
Black Brant XII. Legion Media / ZUMA Press
Equipped with scientific equipment to study the aurora borealis, the Black Brant XII was similar in size to the nuclear-powered American Trident D-5 ballistic missile, intended for launch from submarines. In addition, it flew along a trajectory along which, as the Russian Defense Ministry believed, American missiles would fly in the event of a nuclear war.
In December 1994, Norway informed 28 states, including Russia, about the planned launch, but did not give a specific date, limiting itself to specifying the period: from January 15 to February 10 of the next year. Due to bureaucratic delays, this information did not reach the Russian Missile Warning System, which sounded the alarm.
Decisive minutes
An emergency meeting with the country's top political and military leadership was convened in the Kremlin. Defense Minister Pavel Grachev, Chief of the General Staff Mikhail Kolesnikov and President of the Russian Federation (as Supreme Commander-in-Chief) Boris Yeltsin had three strategic missile forces control terminals activated – the so-called nuclear suitcases.
Vladimir Sayapin / TASS
The military believed the lone missile could have been fired to create an electromagnetic pulse that knocked out Russian radars and communications systems. Following it, a massive blow could be expected.
For several tense minutes, as leaders watched it flight, it was decided whether Russia would launch a nuclear strike against the United States.
"Little is known today about what Yeltsin said at the time, given that it could have been some of the most dangerous moments in the entire history of the nuclear era," The Washington Post journalist, David Hoffman wrote three years after the incident : "They make it clear that the Cold War nuclear readiness system continues to operate, and how catastrophic its consequences could be, despite the fact that the feud between the great powers is already over."
The situation was discharged only when it became clear that the rocket had gone towards Spitsbergen (not far from which it fell into the ocean). The nuclear cases have been deactivated.
Russian President Boris Yeltsin (center) and Russian Defense Minister Pavel Grachev (right). Igor Mikhalev / Sputnik
The incident with bringing Russia's Strategic Nuclear Forces to combat readiness, soon became the property of the world community. When, four years later, the Norwegians were about to repeat their launch of Black Brant XII and reported this to the Russian Foreign Ministry, the US additionally warned all key Russian military departments about it through their channels. As a result, this time there were no unpleasant surprises.
Source: rbth.com
Germany conducted exercises in case of nuclear war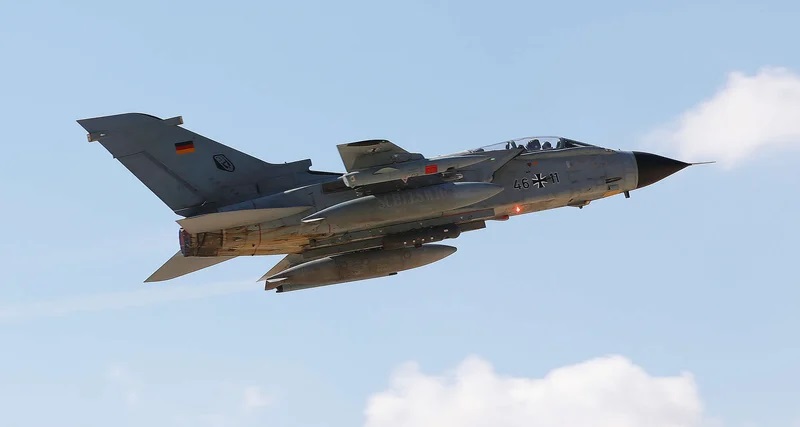 The Bundeswehr with partners in the North Atlantic Alliance ( NATO) trained in operations in a nuclear war.
The German army, together with Italian, Belgian and Dutch colleagues, conducted exercises in the event of a conflict with the use of nuclear weapons.
The location of the exercise "Steadfest Noon" was chosen airbase "Nörfenich", where the tactical squadron of the Luftwaffe 31 "Boelcke" is located. Together with the Luftwaffe of the Bundeswehr, the air forces of other NATO countries, in particular, Italy, the Netherlands and Belgium, took part in the exercises.
According to a report by Bild, the exercise scenario involved training procedures for safely removing nuclear weapons from storage, delivering ammunition and installing them on aircraft. The training flights took place without nuclear weapons, and in parallel with the aviation exercises at the Büchel airbase, where the tactical squadron of the Luftwaffe 51 Immelman is located, the Resilient Guard air defense systems were trained to protect the airfield from air attacks.
The training sites for the Luftwaffe of the Bundeswehr were not chosen by chance, since the Nörfenich airbase is a reserve storage site for the B61, a hydrogen bomb that forms the basis of nuclear weapons of the US strategic nuclear forces. 
Some of this ammunition is stationed at NATO bases in Europe. The exact number of hydrogen bombs that are stored at European sites and which ones are not reported. In Europe, the B61 is carried by Panavia Tornado fighter-bombers (pictured) and General Dynamics F-16 Fighting Falcon fighters.
Recall that the B61 thermonuclear bomb is the main weapon of the US strategic nuclear forces, although it entered service in 1968. Since 2012, a new guided version of the B61-12 has been under development, which will replace all B61 and B83 bombs that have been in service since 1983. It can be used both on strategic bombers and tactical aircraft. About two billion dollars were spent on the development of the 12th modification of the aerial bomb.