The Physics of a Flat Earth Wouldn't Be Pleasant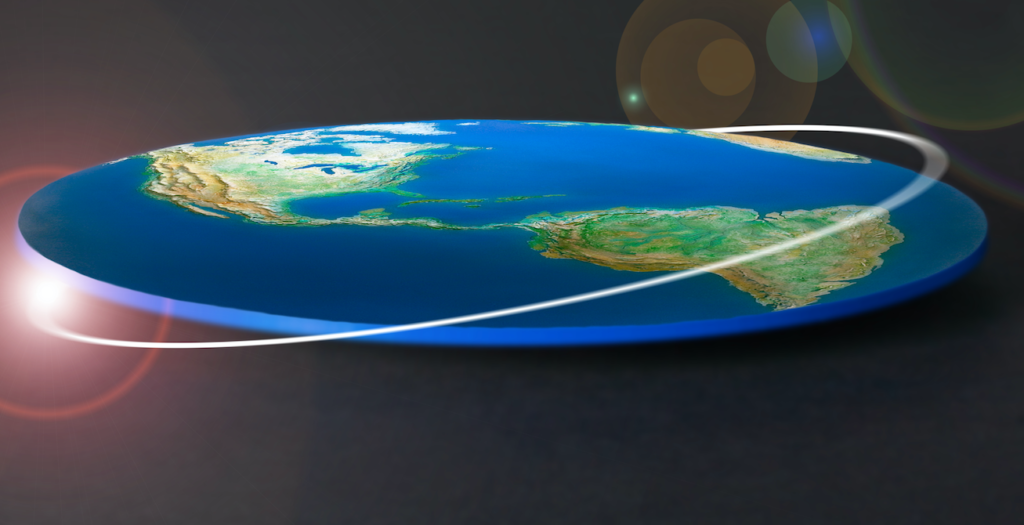 How would gravity work? Would we still have time zones? Change of seasons? Would the conditions for life here on Earth exist at all? Most early theories on the shape of the Earth were based on religious interpretations. But what about modern day believers in a non-round Earth?
Modern Day Flat Earthers
Some belief in a hypothetical Flat Earth continues to the modern day. Samuel Shenton established the Flat Earth Society in 1956, right around the beginning of the Space Race. While this iteration was less religious than previous or succeeding flat earth groups, Shenton did believe that Earth appeared round in photographs because of wide-lens cameras.
Today's Flat Earth Society theorizes that the Earth is shaped like a disk, with the North Pole being located at the center and Antarctica being located around its edges. This theory is primarily based on interpretations of the Christian Bible. The first to popularize these theories was the 1865 book "Zetetic Astronomy: Earth Not a Globe," by a man named Samuel Rowbotham.
Is this what the edge of a flat Earth looks like?
Modern day flat earth theorists believe that Earth's gravity is actually an illusion driven by dark energy. They believe that day-night cycles are driven by the Sun and Moon, which they believe are 32-kilometer long spheres, rotating in circles and illuminating different parts of the planet. Flat earth theories also often overlap with other, shall we say, fringe theories, such as the theory that the moon landing was fake.
To this day, flat earthers believe that people who believe in a round Earth are the ones who are misinterpreting facts. After the solar eclipse of 2017, many flat earth adherents made videos using footage of the event to prove that the earth is flat.
Additionally, many modern day Flat Earthers believe that they have been lied to by the media on many topics, and the Earth actually being flat, rather than round, is simply a symbol of a larger issue. Flat Earthers often believe that others believe on a round Earth simply because they have not been shown the facts proving that the Earth is, in fact, flat.
The Science of a Flat Earth:
First of all, forget about walking to its edge. Gravity would simply not let you. Wait, would gravity even be possible on a flat Earth? The answer is yes, of course. The force of gravity is what keeps our planet, or any other planet, together. It's what forms a planet in the first place.
In the case of a pancake-shaped Earth, the force of gravity would pull you to the center, and would become stronger as you tried to walk away from it, pulling the top of your body backwards. It would feel as if you were climbing a hill that was getting steeper, and steeper, and steeper… By the time you reached the edge, 'down' and 'behind you' would become the same direction. Sound weird?
Gravity would pull everything to the center of the disk.
How about water being sucked to the center of the Earth? Or diagonal trees, growing in the opposite direction of gravity's pull? And then there's the sun. How would a flat Earth behave in space? One flat Earth theory is that the Sun revolves around the Earth… Not the other way around.
What if the Sun orbited the Earth just like the moon does? In that case, you would never suffer jet lag, as there would be no such thing as time zones. The sun would light up both the top and bottom of the planet. This would mean constant light, no day-and-night cycle. Also no seasons. Or solar eclipses.
The sun itself would have to be much smaller. Otherwise it would burn the Earth to a crisp. It would probably fry the planet anyway, as there would be no geomagnetic field to protect the Earth from its radiation. The geomagnetic field is generated in the solid core of the Earth, and keeps our atmosphere from escaping. Without it, cosmic rays would bombard our bodies, causing everything from cancer to DNA damage.
The oceans would escape into space, and so would the air, and all our oxygen. But let's assume that a flat Earth had an alternative to our magnetic field. This way you'd still be alive to notice some strange flat Earth-effects. Like your shadow.
Say you had a friend just as tall as you, and they lived a thousand miles away. On a sunny day, your shadows would be the very same length. Because, unlike here on a spherical Earth, the sun's rays would hit both of you at the same angle. And if you two were to meet up, traveling would turn out very different.
A "flat-Earth" map drawn by Orlando Ferguson in 1893.
Let's take a map introduced by the Flat Earth Society. Yes, the one that shows the Arctic at the center, and Antarctica as an "ice wall" around the edges. In such a world, it would take you 32 hours to fly from Australia to some parts of South America.
Did we mention there'd be no GPS? Satellites wouldn't be able to orbit a flat Earth, leaving humanity with no navigation, and no synchronized time. This means no ATMs, no credit cards, and no high-speed market transactions.
On the bright side, with a good pair of binoculars you could see Dubai's Burj Khalifa from any part of the flat world. But let's be honest: you don't need to build your own rocket to see the Earth is not flat.
The evidence is all around us.
Mediterranean Sky Lit up by Spectacular Meteor Fireball
The moment a meteorite blasted through the Earth's atmosphere and created an enormous fireball that lit up the skies over the Italian island of Sardinia has been captured in awe-inspiring dashcam footage.
The stunning moment was caught by a driver who was traveling on a road near Torre Grande on the Mediterranean island on Friday.
The flaming space rock can be seen expanding rapidly after it bursts into Earth's atmosphere, lighting up the entire countryside as it blazes across the night sky.
The spectacular show was witnessed in numerous coastal areas along the Mediterranean. The Puig Des Molins Observatory in Ibiza captured it from a different angle while the Catalan Civil Protection agency reported receiving more than 55 calls about the fireball.
Gracias a @RedSpmn por su ayuda para darle forma a nuestra estación de vídeo detección de bólidos, a Albert por el aviso, y a todos los que forman parte del grupo de bólidos de @IbizaAstronomia AAE, porque el proyecto ya es una realidad y está dando sus frutos. #bólido #meteoro pic.twitter.com/AXRkV4zewx

— AAE (@IbizaAstronomia) August 17, 2019
A meteorite is a fragment of rock from outer space that withstands the fiery passage through the atmosphere of a planet to crash-land on its surface.
Main image: © Ruptly
The First & Only No-Kill State For Shelter Animals In The US Has Been Declared
The Facts:America has finally announced its first no-kill state: Delaware. All brick-and-mortar shelters in the First State have at least a 90% save rate which qualifies it as the very first full state working to lead a no-kill movement.
Reflect On:The no-kill movement is a beautiful one. It shows that the human-animal bond is not only seen and felt, but important enough to us as a collective to take action. Do you believe the goal of having all of America being no-kill by 2025 is attainable?
Sound the alarm! Happy news to share with you all today… Amid all of the perceived chaos that is taking over our screens and mainstream media, it's always important to touch base on the good news that occurs. This week, Delaware has become the first official no-kill state for shelter animals, and I couldn't be happier to hear and share this.
As not only a pet lover myself, but a cat-mom of 3 amazing shelter animals as well, I know and have seen the various traumas that can result from either life before being placed into a shelter or during their time there due to anxiety, etc. — and it doesn't stop there. We've all heard the stories, and though I had yet to dive into the details myself personally due to not having the heart for it, it is a fact that some shelters rid themselves of 'unwanted pets' every cycle as the shelter seeks more room for new-coming potentials.
With that said, this is very BIG news — not only has Delaware taken on the task to reevaluate how its shelters are run and deal with overcrowding, but Delaware has also taken initiative in the 'no-kill' movement.
The nonprofit Best Friends Animal Society, which is working with shelters, animal welfare organizations and government agencies across the country to make America a no-kill country by 2025, announced the news at their annual conference in Dallas, Texas.

Linda Torelli, director of marketing for the Brandywine Valley SPCA, which has three locations in Delaware and cares for more than 14,000 animals each year, credited a multipronged approach with helping the First State achieve no-kill status — and its citizens.

"The community in Delaware is very oriented to pet advocacy, so we had their support," she told TODAY.

Brandywine Valley SPCA implemented numerous programs so that 95% of animals that enter the open-admission shelter find homes. Torelli said because cats are euthanized at twice the rate of dogs, the nonprofit instituted the practice called trap, neuter and return, aka TNR, to save the lives of feral or "community" cats that would otherwise be euthanized. In TNR, advocates humanely trap the felines, and veterinarians spay or neuter them before they are released back into the community.

Open adoptions — which don't require time-intensive applications that involve things like home inspections but instead focus on matching a pet with a potential adopter's lifestyle — help move animals more quickly through the shelters. – As reported by TODAY
The Takeaway
We all either know someone or are that someone who has gone to a shelter and adopted their best friend at some point. And while we all aim to do our part, it's a HUGE step to know that shelters themselves are now also taking initiative so that there is 'no pet left behind' if you will.
So many wonderful pets, companions, and memories are birthed thanks to adoption and it is beautiful to see that more intention is being set on creating a community that is aware of a movement to aid in eliminating the need to kill for the lack of insufficient adoptees. As a personal thank you to all of you who have or will adopt and welcome a new friend into your lives & homes – a reminder to remember you are saving a life when doing so. So, THANK YOU! And thank you, Delaware, for being the shift!
Meal Timing & Not Fasting Could Be A Key Reason You're Not Losing Fat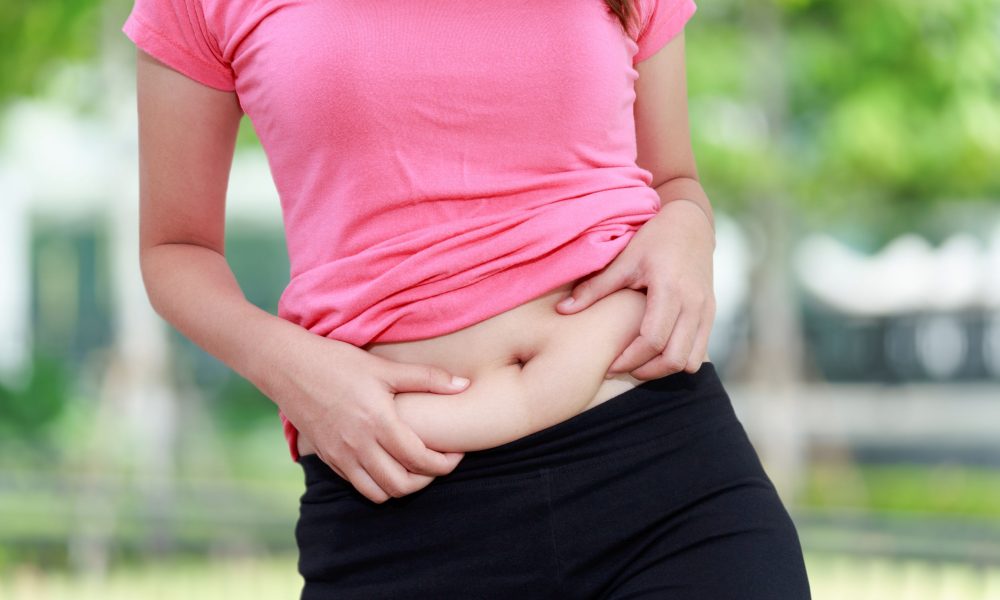 The Facts:A couple of new studies outline the importance of meal timing when trying to lose weight and burn fat.
Reflect On:Why has fasting never been a medical intervention tool when it's clearly extremely healthy and beneficial to the body in multiple ways?
Years ago, if a person withheld from eating for long periods of time in order to lose weight, it would work, but a common response from peers might have been, "Yeah, but you did it the unhealthy way." Today, many more people are aware that caloric restriction and fasting are actually a great, safe, healthy and effective way to lose weight and shed fat from your body. In layman's terms, when you fast, your body runs out of its glycogen (sugar) reserves, and when that happens it switches to fat burning mode. Fasting is now recognized as an effective tool to regenerate stem cells, kill cancer cells, repair damaged DNA, and help ward off and treat numerous age-related diseases like Parkinson's and Alzheimer's disease. It's even been known to completely reverse type 2 diabetes. Every single study that has examined fasting or caloric restriction in living organisms has shown tremendous biological effects. Our biology is clearly built for it, and the ancients definitely knew what they were talking about. Modern day science has even confirmed it.
We don't hear much from the mainstream medical industry regarding fasting, and the answer to that is simple, it's because money can't be made off of it. The science will only become popular when a pill, for example, is developed that mimics the effects of fasting. That would be unfortunate.
Long term fasts as well as intermittent fasting are, again, great ways to burn fat and lose weight, but that's effective only when your eating periods are healthy. In my opinion, fasting combined with a whole foods, plant-based diet is what one needs to do if they want to optimize their health, and there is a tremendous amount of science to back that up.
A great place to start your research is at The Intensive Dietary Management. In addition to searching through all of the peer-reviewed literature that's available online about fasting and caloric restriction, this blog is a great resource, which is primarily written by Dr. Jason Fung, a Toronto-based nephrologist who uses fasting to treat his diabetes patients.
On his blog, I came across some information that shows how important the times we choose to eat may be if you are looking to reduce fat and/or lose weight.
He points out an interesting study from Satchin Panda, a professor at the Salk institute. The study examined current eating happens tracked via a smartphone app.
The 10% of people who ate the least frequently, ate 3.3 times per day. That is, 90% of people ate more than 3.3 times per day. The top 10% of people ate an astounding 10 times per day. Essentially, we started eating as soon as we got up, and didn't stop until we went to bed.

The median daily intake duration (the amount of time people spent eating) was 14.75 hours per day. That is, if you started eating breakfast at 8 am, you didn't, on average, stop eating until 10:45! Practically the only time people stopped eating was while sleeping. This contrasts with a 1970's era style of eating at 8am breakfast and dinner at 6pm, giving a rough eating duration of only 10 hours. The  'feedogram' shows no let up in eating until after 11pm. There was also a noticeable bias towards late night eating, as many people are not hungry in the morning. An estimated 25% of calories are taken before noon, but 35% after 6pm.

When those overweight individuals eating more than 14 hours per day were simply instructed to curtail their eating times to only 10-11 hours, they lost weight (average 7.2 pounds) and felt better even though they were not instructed to overtly change what they ate, only when they ate.
The circadian rhythm seems to suggest that late night eating is not good for weight loss since excessive insulin is the main driver of obesity, and eating the same food early in the day or late at night have different insulin effects. You can learn more about the circadian rhythm of fasting here.
You can find some strategies on how to go about this type of time-restricted eating here, and as Dr. Fung mentions: "It took participants 12 days on average to adjust to this way of eating, It can take up to 3 or 4 weeks to adjust. Most found the fasting period relatively easy to adhere to, but more difficult to adjust to the time restriction."
The Takeaway
This is just a brief write up about fasting and the importance regarding what time of day you eat if you are trying to lose weight and shed fat from your body. Please follow the links within the article for more details and information. We've published a number of articles on our website regarding fasting and cited lots of science, so feel free to browse through there. Some of those articles are linked earlier in this article as well. It's not that simple, but if you want to improve your health and lose weight, fasting combined with a healthy diet and perhaps some time-restricted eating is a guaranteed way to do so.