The Paranormal Roots of the Pentagon's UFO Program
© Jeremy Corbell
Alejandro Rojas
Den of Geek
The ridge on the ranch known as the "path of the Skinwalker" for the frequent reports of paranormal activity in the area.
At the end of 2017, The New York Times broke the story of a secretive Pentagon program with a budget of $22 million to investigate UFOs called the Advanced Aerospace Threat Identification Program (AATIP). The man who exposed the existence of the program, Luis Elizondo, was the former head of the project. Elizondo's ongoing efforts to investigate the UFO mystery with his new employer, the To the Stars Academy (TTSA), will be featured in a History Channel series premiering May 31 called Unidentified: Inside America's UFO Investigation.
However, what The New York Times apparently did not know when they published their story is that the program went by a different name at its inception, and the scope of the program was much broader than just UFOs. In fact, according to a senior manager on the project, the investigations included "bizarre creatures, poltergeist activity, invisible entities, orbs of light, animal and human injuries and much more."
It is unknown whether Unidentified will cover the paranormal aspects of the program. Although Elizondo did work with this paranormal project, he only worked in the UFO division. By the time he was the head of the entire program, the UFO division was all that was left. The rest of the program had been shut down, and you will never guess why. It wasn't because people inside the Department of Defense (DoD) thought the program was too weird, although some did. It was shut down because of demonic forces.
Don't worry, demons didn't attack the Pentagon, but apparently, some people inside the government were afraid the potentially paranormal incidents being investigated could be demonic, especially scary occurrences taking place at a ranch in Utah, and they wanted no part of it. They didn't want the government messing with demons either, so they lobbied for the program to be ended and it was.
This may sound extremely odd, but according to those involved, it's true.
The New York Times story that broke the Pentagon UFO program began when an official with the Defense Intelligence Agency (DIA) approached Las Vegas billionaire Robert Bigelow "to visit Mr. Bigelow's ranch in Utah, where he conducted research."
That sounds innocent enough, but what the article did not cover is what Bigelow researched at this ranch in Utah. Bigelow was known for his interest in the paranormal and UFOs, and by the time the DIA official had approached him, Bigelow had already spent decades and large sums of money researching the paranormal. Bigelow's first significant foray into the unknown was an organization created in 1995 called the National Institute for Discovery Sciences (NIDS). Its purpose was to conduct scientific investigations of the paranormal.
The ranch the DIA official wanted to visit is nicknamed "Skinwalker Ranch," and is the subject of the 2005 book Hunt for the Skinwalker: Science Confronts the Unexplained at a Remote Ranch in Utah. Las Vegas investigative journalist George Knapp co-wrote the book with biochemist Dr. Colm Kelleher, NIDS' lead scientist.
After hearing rumors about paranormal phenomena occurring in the Uintah Basin in Utah, primarily focused on Skinwalker Ranch, Bigelow bought the ranch in 1996. It was the perfect place to conduct NIDS investigations. The ranchers who owned the property stayed for a while but left because they did not feel comfortable there. If their stories are to be believed, they had good reason to go.
The family, using the pseudonym Gorman, said they had several terrifying experiences. Among them was the sighting of a giant wolf-like creature that attacked cattle, could withstand multiple point-blank gunshots and seemed to disappear into thin air. The incident that caused them to leave for good, however, was when their beloved dogs chased glowing orbs of light into the forest at night never to be seen again.
The NIDS investigators had their share of experiences as well. As detailed in Knapp and Kelleher's book, the strangest occurred in the middle of the night while two researchers were observing the ranch from the edge of a bluff. As they were packing up to leave at around 2:30 am, one of them noticed a light in the forest below. At first, they thought it might be a reflection. However, as they watched, the light began to grow. Once it became a couple of feet wide, they say it looked like a tunnel opening up, and they saw a creature within. It was large and black with no face. It crawled out of the light and into the dark forest. The light then began to disappear until it was gone.
Kelleher said years ago he felt whatever was going on at the Skinwalker Ranch outsmarted them and anticipated their actions.
John Alexander, a retired Colonel in U.S. Army Intelligence who also spent time working at Los Alamos Laboratories and still does some work as a defense consultant, helped organize NIDS investigations. In a YouTube interview for OpenMinds.tv in 2013, he describes what they encountered at the ranch as a "precognitive sentient phenomena."
"What we learned was that the events were real and tangible, and definitely occurring," Alexander explained. "These weren't figments of someone's imagination, or folklore or any of these sorts of things."
"But, as for the etiology, nope," says Alexander. "We remained mystified."
According to a recent interview with Knapp, Investigations into the ranch petered as the paranormal phenomena occurring on the ranch also waned. By the early 2000s, not much was going on. It was during this lull that Bigelow allowed Knapp to begin working on the book. Once the book was published, it brought a lot of attention to the ranch, but paranormal experiences were still rare.
So when the DIA official approached Bigelow in 2007 to visit the ranch, no one thought there would be anything to worry about. However, precognitive sentient forces on the ranch had other plans. Soon after arriving at the ranch, the DIA official had a paranormal encounter that Knapp described as "remarkable, and it made a very big impression on this guy."
The New York Times says shortly after this visit, DIA officials met with Senator Harry Reid because they wanted to start a research program. It turns out Reid, a friend of Bigelow's, was kept in the loop regarding Bigelow's work researching the paranormal because he shared Bigelow's interest in the topic.
Reid then found bipartisan support from a couple of fellow members of Congress, secured the funding, and got the project launched – all within 2007. Soon after, a requisition for a contractor to conduct research for the program was posted, and Bigelow's Bigelow Aerospace won it. Bigelow created Bigelow Aerospace Advanced Space Studies (BAASS), led by Kelleher, to manage the contract.
However, the project was not called AATIP, as The New York Times reported. Per Knapp and documents he obtained, it was called the Advanced Aerospace Weapons System (AAWSAP), and it was set up to investigate not just UFOs, but primarily all of the weird stuff going on at the Skinwalker Ranch, including that list of weirdness at the beginning of this story.
Due to the nature of the project, it was kept as quiet as possible. Few in Congress knew it existed. However, it didn't take long for religious factions within the government to raise concerns.
"They're basically high-level people in different intelligence agencies who are fundamentalist Christians; who think that anything involving UFOs and the paranormal is satanic," says Knapp.
"Certain senior government officials thought our collection of facts on Unidentified Aerial Phenomena (UAP) was dangerous to their philosophical beliefs," Elizondo wrote in a post on Medium. "They decided the data was a threat to their belief system."
Elizondo explained to Den of Geek that by 2008, the negative attention their paranormal investigations received caused them to create a sub-group inside of AAWSAP that only focused on military UFO cases. This was AATIP. When Elizondo joined AAWSAP (the paranormal program), it was to work with AATIP (the UFO division). Eventually, the DIA closed AAWSAP, and only AATIP remained. Elizondo took over leadership of AATIP in 2010.
As for The New York Times, one of the authors of the article, Leslie Kean, told me via email "at the time, our focus was AATIP. This was the name on the documents that we had, and this is what Lue Elizondo had talked to us about in interviews with him, as did others associated with the program." Elizondo says that since his involvement was primarily with AATIP and the UFO side of things, he did not feel at liberty to share AAWSAP information with them.
Filmmaker Jeremy Corbell has recently completed a documentary titled Hunt for the Skinwalker. He worked with Knapp, who intended to make a film when the book came out in 2005. The footage Knapp obtained back then is a large part of the new documentary.
"That $22 million that was created to study the phenomenon was really inspired wholly by Skinwalker Ranch and what Bigelow had been doing there privately with NIDS," Corbell told this reporter in a recent podcast interview. "The public is going to see by watching this film that connection very clearly and yes, our Department of Defense, specifically the intelligence organization within the Department of Defense, the Defense Intelligence Agency (DIA), they took this very seriously…Secrets have been kept, big secrets about this ranch for more than, I would say, two decades, and everybody wondered what has been going on there," says Corbell. "This has been embargoed, this information. All of that has changed, and this story can now be told."
These stories, although they sound fictional, are accounts from credible sources, and according to Corbell, Knapp, and Elizondo, there are still more shocking revelations to come. Elizondo recently told Den of Geek, "You ain't seen nothing yet, baby!"
Those of us following this story have been wondering when the time will come for us to find out more. Elizondo says much of what we have been waiting for will be included in the History Channel series Unidentified: Inside America's UFO Investigation premiering May 31.
Paranormal Experience: Cradle of Evil
Anomalien.com reader S. (wanted to stay anonymous) shares her story about an encounter with the unexplainable.
The town where I was born is a cradle of evil. I'm sure of it. I've felt it, I've seen things there that just don't happen in real life, only in the movies.
I don't live there now, I got out as soon as I could, but I feel it's pull, I feel it when I go to visit my mom, that angry heavy feeling in the air. It's the only town in the world that gives me goosebumps as soon as I hit the city limits, and I've even been to San Fransisco.
The stories I could tell would fill up this website for years, but for now I'll begin with eight words that start out every ghost story in my hometown.
One night, out at Fort Phantom Hill Lake…
My brother and I were sitting in the cab of my girlfriend's truck. I remember it like I was there just last night. I was wedged between another girl and Cody, smoking a cigarette. My girlfriend and two other girls were in the bed, covered by a blanket to battle the lake-chilled night air.
The girls were laughing and whispering, my brother and I had the back window open so we could still chat with them. The girls didn't seem to want to talk too loud, almost like laughing out into the dark would wake something up. I turned. "What are you girls talking about back there?"
"There's a guy sitting on the back of his car by the water," Rachel answered with a puff of menthol cigarette smoke. "He's been there since we pulled up."
The back of the truck was facing the water. My brother hated watching Lake. Ever since he saw the Lady of the Lake (our own weeping woman, though that's a story for later) Cody hasn't been too fond of Fort Phantom.
He still drove out there whenever we wanted to go, but he was always uncomfortable. That night though he seemed to be in good spirits. So was I. I climbed into the back of the truck, using the window so I wouldn't have to crawl over anyone, and snuggled beside my girl to look down at the other lake-watcher. "What's he doing down there?" I wondered, and Rachel shrugged.
Cody chuckled, glancing back at us over his shoulder. "Maybe he's lonely. How about we offer to let him join the party back at the house?" He said, tapping the brakes to flash our brake-lights in the universal 'follow us' signal.
I laughed. "No way, dude, that's crazy." I said and Cody grinned.
"Oh, come on, where's your sense of adventure?" He dared, tapping the brakes again and making the brake-lights flare a couple more times. My girlfriend nudged me, hard.
"Look!" She whispered fiercely, staring down at the shoreline with wide eyes. I looked. The guy below had opened his trunk and pulled something long out of the open hatch.
-This is Texas.- I thought. -That could be a baseball bat, a shotgun, or a machete.-
"Dude, chill out Bro, I think he just pulled something out of his trunk." I whispered loudly to Cody without turning my head. I couldn't take my eyes off of the guy below, who was currently shutting the trunk of his smaller car. Looked like a volvo or a Nova, something sporty.
I watched him walk around towards the front of the car, slowly, then suddenly the brake-lights of the truck flashed again. "Dammit, Cody, I told you to chill out!" I growled, my head whipping around. Cody was flustered.
"I know, it was an accident!" He yipped, and I knew he was afraid. I was getting scared too. I was still looking back at him when I heard the car door below slam. Rachel held her breath. I just slowly turned to look down at the shore. The guy was just sitting in the car, like he was daring us to flash the lights again.
"Cody," I began quietly, as steady as I could. I moved towards the tailgate a bit so that Rachel and the two girls could hold on a bit better. "Get us the hell out of here." I finally said, a bit too loud maybe. Cody started the truck with no trouble.
The car below and its driver didn't move. I let out my breath, thinking it was just some jerk trying to scare us and that he wasn't going to do anything after all. Then Cody hit the brakes to shift from 'park' into 'drive.'
I wasn't looking at the car below, I was too concentrated on sitting with my back against the tailgate, holding the side in the common 'texas back-end seatbelt' position. Seconds after our brakes flashed, there was a roar.
It sounded like machine and beast made one, like something was howling at us. Cody's head snapped around to look behind him, his eyes wide and I got chills. "GO!" I yelled, just as the car came roaring up the side of the shoreline. It was steep there, no sporty little thing should have been able to do that in mere seconds, but it did.
The car was on us quicker than it should have been, and I felt my teeth rattle as the truck lurched forward, spewing gravel and dust. I held on for dear life as we cleared Johnson Park, swerving wildly onto the side road, over the dam, and deep into the dark belly of Fort Phantom Hill.
The back roads there are pitch black at midnight, and the dark seems to swallow you whole, no matter how bright your headlights are. We pitched onto the dirt roads, speeding down them without really knowing where we were going.
I was blinded by the headlights of the car behind us, deaf from the sound of the beast-engine and the rattle of gravel on the undercarriage of the truck. Cody yelled, and only as he took a sharp left turn did I realize what he'd yelled. "Hang on!" My hand clamped down just in time to keep me from pitching over the side of the truck-bed, and I had to yank to keep steady.
When I looked up I saw the driver of the other car, just for an instant. His eyes were dark and sunken in, his skin looked gray in the light, and his lips were stretched in this ugly grin. Next thing I knew the truck tipped again and I lurched to the other side of the truckbed, my chest banging against the opposite side.
Rachel yelled, sobbing but when I looked up there was no car anymore. Just a trail of dust. I let out my breath, rubbing my chest. "Damn! Good job, bro!" I had to yell, but, man I felt good. My head wasn't splattered across that guy's Nova, so my night was going peachy keen so far.
As we made our way back to the main road, which only took about 5 minutes, we all laughed and talked about how we'd "smoked that guy" and what a great driver Cody was to get that truck to move like that. 5 minutes to find the main road seemed to make us cocky enough to think we could go back to lake-watching.
"Let's go back!" Rachel laughed. "There's no way he's back by now and I came out here to have a good time dammit!" She giggled and I laughed too. Mind you, Rachel is not my girlfriend anymore.
So we went back. Talk about the stupidest thing we could have possibly done.
We cruised up to the park and pulled in, looking around to make sure that we were alone. We pulled up to the shoreline, looked around and I laughed. "Yep, looks like we lost him." I said, then just after I said it I heard the engine. Cody cussed and I looked around wildly, feeling sweat slide between my shoulders. "Where the hell is it?!" I yelled.
I heard Cody cuss again as he put the truck in drive. "Screw this! We're going!" He hit the gas and we sped towards the exit. We were halfway there when headlights hit us, and I saw the car come from out of the trees and brush of one of the lake's trail paths. It roared after us, right on our tail, and out onto the main road. We didn't stand a chance.
It only seemed like we'd pissed him off. I looked back and all I could see through the window of the sports car was two gray hands clutching the steering wheel so hard the knuckles were white, and the cuffs of a high school letter jacket. Everyone was screaming, even me.
I could hear the bumpers scraping, and it made my teeth shiver. I remember yelling stop, then there was a flash of red, a hard bump that threw me forward onto Carol and Rachel, then screeching tires.
We were still moving when I looked back and saw the car do a U-turn and peel out back towards the lake. On the back window I saw numbers separated by a dash. 37-1. What the hell? I still don't know for sure what it means.
I scrabbled to the window and put my head through it to look at my brother who was white like ashes, with both hands clutching the wheel. "What the hell did you do to make him stop!?" I yelled, still half-panicked.
He barely looked at me, his eyes were wide with terror. "I tapped the brakes." He replied in a trembling voice and I sat back, staring at him for a minute.
When we got back to town the panic had worn off, and we skidded to a halt outside of the Denny's. That Denny's is the last bit of civilization you see on the way to Fort Phantom Hill, and it's also the first haven you have upon leaving it. "What the hell did you mean 'I tapped the brakes'?" I asked Cody, who was shaking as he lit a cigarette.
"I remembered that if you're playing chicken with someone then someone has to back off and give over the road before the other stops. I don't know why but I just felt like he was playing chicken with us." He replied and I shook my head, not buying it. Then I thought about it. Why not? This was Texas after all, crazy stuff happened.
Then Rachel got mad. "That's not funny! He scared the crap out of us and Sam almost got killed! We should go back and beat his ass!"
I shook my head some more, stealing a drag from my bro. "No, let's just leave it alone. Frankly, I don't want to mess with someone who was grinning like that when I almost plastered my face onto his hood."
We argued about it for an hour. In the end I lost, and we went back…again. -Stupid, stupid, stupid.- I kept thinking. I was shaking and scared that we'd have to play chicken all over again.
I was wrong.
When we got there, we didn't have to look long to find the sporty little Nova that nearly creamed me. It was parked on the same path it had roared out of before, only this time, there was grass in the tires, one of the tires was flat, the windshield was cracked and there was long soft grass that stood not only around the tires, but nearly up to the grill.
The thing was coated in dirt, when just a little while ago it looked shiny and new, and even creepier, there wasn't anyone in the car or the park. In fact, just us idiots were out at Fort Phantom Hill that night, and that car didn't look like it had moved for years. So the question is:
Phantom Car, or crazy chicken game? You know what I think.
Cradle of evil strikes again.
S.
'Paranormal Activity' Filmed by Beauty Vlogger
YouTuber Daisy Marquez had been filming a promotional piece when something unexpected happened.
The 22-year-old self-taught makeup artist, who is no stranger to paranormal experiences, had been filming a sponsorship video for an e.l.f skincare set when the door behind her mysteriously creaked open on its own, hitting her on the back of the head and leaving her visibly unnerved.
In the footage, which has so far been viewed over 2.8 million times on Twitter, Marquez can be seen staring wide-eyed upon the realization that the door had opened by itself.
Speechless, she spends the next minute contemplating what just happened.
While a door opening isn't the most convincing evidence of the paranormal on its own, Marquez also reported that earlier that day she had been 'pushed' down the stairs by an unseen force.
"I'm trying to put two and two together and I find it so weird that I fell down the stairs earlier today," she wrote. "I didn't trip, I wasn't on my phone I legit just fell down the stairs as if something pushed me."

"I find it so bizarre and scary now that this just happened."
She had also previously moved house following strange activity at her former residence.
You can check out the video for yourself below.
I was in the middle of filming a sponsorship and this just happened… pic.twitter.com/EPZ9Xpkaao

— Daisy Marquez (@daisymarquez_) 26 November 2019
This secret organization hides the "anomalous phenomena"
The SCP Foundation is a secret organization commissioned by world governments to contain and study anomalous entities, objects and phenomena that defy natural laws.
SCP refers to the acronym for Special Containment Procedures (Special Containment Procedures). If some of these SCP objects are left uncontrolled, they can pose a threat to humans, or at least to normal perception of reality.
The existence of SCPs is kept secret to prevent massive panic and related chaos that prevents humanity from performing its common tasks.
When a phenomenon is discovered, the SCP Foundation deploys agents to collect and transport the phenomenon somewhere in the Foundation, or to contain it at the location of its discovery if transportation is not possible.
Once contained, the phenomena are studied by Foundation scientists. Foundation-acquired prisoners (referred to as 'Class D' personnel) are used to interact with certain phenomena due to the danger they pose.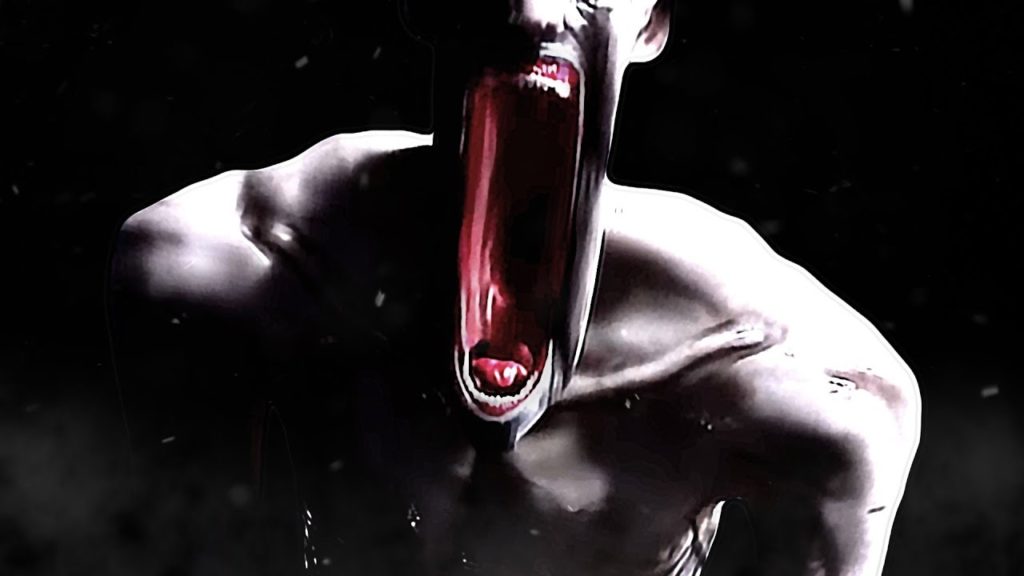 The Foundation maintains documentation of special containment processes for all phenomena in its custody. These documents describe the phenomenon and include instructions for keeping it properly contained.
Since 1992, the SCP Foundation has maintained containment procedures for over 2000 phenomena, and new procedures are often added.
This foundation was born on the Internet, where thousands of state secrets were released that supposedly should never have been disclosed.
As long as society lives in "peace," this organization may struggle to contain what we don't know and push these things away from the environment.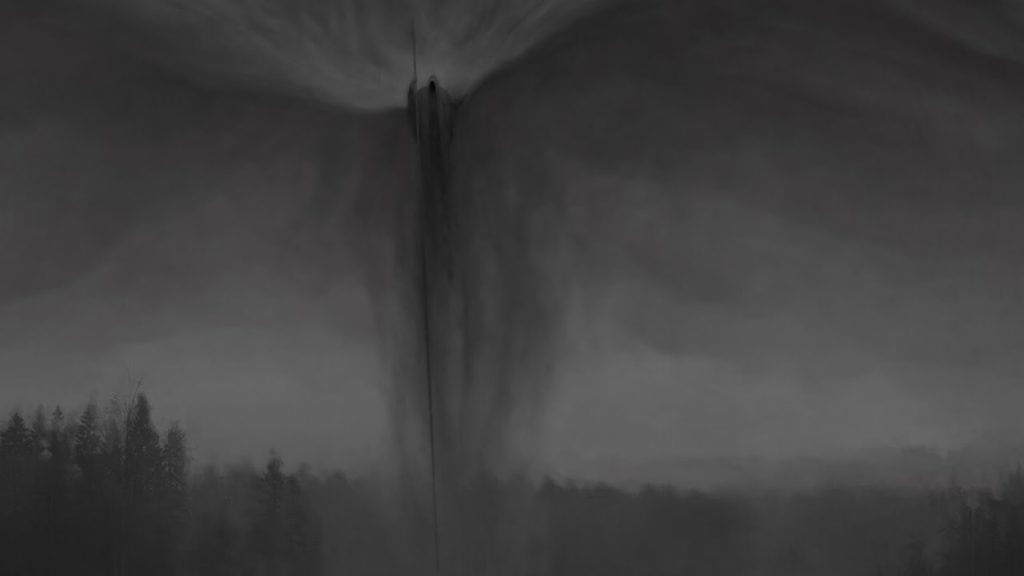 It is said to have, at least on the web, an archive full of non-fiction stories that certain people live outside and inside the premises of this organization. In addition, from the testimonials of scientists who conducted tests to find out the origin of entities and objects. And that has possibly been happening for a long time, and not as they say, since the beginning of the century.
Perhaps it is a very old secret society, where people and aliens alternate, which can broaden the knowledge that in our world, situations occur that cannot be controlled by human society.
What do you think? Do you think there are paranormal and mysterious phenomena that should not be seen by us humans?