The Orion Cube: An extraterrestrial device hidden by the US
Dan Burisch, a doctorate in microbiology and former worker of the secret military forces of the United States, details great puzzling information about extraterrestrials, the Orion Cube, time machines, secret government plans and human extinction.
Dan Burisch, born in California in 1964, studied microbiology and psychology at the University of Las Vegas, Nevada. He graduated in 1986 and did a Ph.D. in microbiology in 1989 in the state of New York. A sports fan since childhood, he played basketball. But his true passion was science and five years later he was given his first microscope, after which he later became the youngest member of the microbiology society of Los Angeles.
In 1986 he received an unexpected visit at the University of Las Vegas, the so-called "secret" government of the United States. Two of those men, in military uniform, offered to work on a top-secret project where they could put their talent to work at a maximum level. In 1987 he began working in a Nevada State Government office related to prison parole. In 1989 he began receiving tissue samples. Burisch examined them in another place and sent the report to the place of origin of the same. In 1989 he worked on a secret project and also on the so-called "Sharp Storm". But in 1994 he was taken to an underground place called "Century IV" which is part of Area 51, where he started working on the "Aquarium" project.
There he learned that the military were in possession of ships and extraterrestrial beings. In one department there was information about beings called Orions, beings from the star system Z Reticuli. Also a copy of the agreement made by President Eisenhower, beings called P-50 and the so-called Orions.
In a place called The Bay of Galileo, Burisch could see different types of spacecraft. One of them was the ship that Bob Lassar (a former Nasa worker who made Area 51 known in the eighties). Another of the ships he saw was the one that crashed in Roswell in 1947.
According to Burisch, we have a misguided concept of aliens. It clarifies that aliens and extraterrestrials are not the same. But aliens are beings that come from other planets, and that extraterrestrials are human in the future and that they travel in time to solve certain problems, but they are from the earth, because these are actually the evolution of the human being during thousands of years.
They are distinguished into four groups. They are classified with the letter P, which means present time and the years that lead us in the future. For example, Roswell's are P-24. That is, present time plus 24 thousand years in the future. The others are known as: J ROD P-45, J ROD P-52 and P-54. He says that these JROD suffer from a very painful illness and he participated in this project to try to find a cure. He claimed to have taken blood samples a female of these beings and that for two years worked on this project studying the being.
He assures that they came to establish a friendly relationship and that in one of the face-to-face meetings, this one skipped the protocol pouncing on him. He telepathically transmitted a large amount of information in which he could know that two thirds of humanity died in a nuclear catastrophe. A part of the people hid underground to survive and others did it on the surface. 24 thousand years later the most advanced beings on earth could travel in time, which is why they traveled to Roswell in 1947. Roswell's ship was really a time machine. They did not come from another planet but from Earth.
According to Colonel Philip J. Corso (1914 – 1997) who wrote the book "The day after Roswell", beings were made to travel in spacetime. They had two brains, one of them to control the ships. And they did not reproduce. He also affirmed that the ship was the key to technological progress.
Other groups "survivors" to the extinction, evolved in the Moon, Mars and finally in Orion, where the P-52 come from, or the Orions, which, in spite of being Terrestrials, also colonized these other places. The P-45 would be the most Machiavellian, thirsty for nuclear catharsis to pass in our future in order to justify its existence. These are responsible for the majority of abductions. They lack emotional empathy.
Eisenhower met with these extraterrestrial groups in order to avoid the obvious nuclear catastrophe. In this meeting diplomatic discussions between civilizations were made and an agreement was adopted to abduct human beings in order to study them, provided they did not suffer or remember anything of what happened. The Orions gave President Eisenhower a cube about eight centimeters wide by another eight centimeters long, capable of predicting the future. It was passed between rich and powerful to be able to choose well in their lives.
Burisch worked directly under the orders of "Majestic 12". One of his most important statements are those related to the "StarGates". They are devices made in the earth, but with extraterrestrial technology. According to him, the information on how to make them is in the Sumerias tables. They were used to communicate with other extra-planetary civilizations. With them you could access a wormhole. Next to this enormous apparatus, there was a platform that allowed to throw the object to the wormhole to travel to other stars, teleporting people or materials from one place to another instantly.
But Burisch says it is not very reliable and that he saw a person die during one of the experiments. This device is also known as "Looking Glass" and was used to see probabilities of future events. As they saw, the catastrophe would happen because of these Stargates. According to the doctor, there are fifty Stargates on earth. Although all the Stargates have apparently been dismantled, we are still in danger of extinction today. What do you think about the Orion Cube? Watch the following video and leave us your comment below!
WikiLeaks confirms that the US destroyed an extraterrestrial moon base
A document published by WikiLeaks clearly implies that the US had a "secret" base on the Moon that was destroyed by Russia. But there is not everything.
UFO researcher Scott Waring says on his website: "I was researching the WikiLeaks website and I found this information pertaining to a secret lunar base that the United States had destroyed in the late 1970s. The cable has only the details of the document, but not all because the document was written by hand and was never put in digital format. "
Waring asks: "How would the United States destroy an alien base on Earth's moon without anyone suspecting it? That is easy. Do you remember the Apollo missions? Well, there were supposed to be more than 20 missions of this type on the Moon, however, NASA suddenly stopped at Apollo 17, to perform some secret black operations missions involving the recovery of extraterrestrial technology and the recognition of alien structures and ships and to detect any possible threat to the US "
Waring continues, "I met a man named William Rutledge in 2011 on YouTube when he uploaded half a dozen videos of the Apollo 20 mission in which he participated. It was a shared mission of the United States and Russia to the Moon near the Delporte crater. "
"William and the other astronaut recorded their activities on the Moon on film. Including exploring a cigar-shaped ship in the Delporte crater. Inside they found glass tubes along the walls with tiny biped skeletons (a few centimeters high).
They also found a female pilot with hoses connected to her nose and she was in a coma and appeared to be physically and mentally connected to the ship. She never woke up, but was taken back to Earth. He also recorded a beautiful alien city damaged on the moon.
I think this is the extraterrestrial base that was destroyed by the United States. They probably destroyed it in a later mission, after having recovered all the possible technology that could be returned."
Why would he destroy using the alien base? "I think it was to keep it out of reach of other countries in the world. Imagine what would happen if Israel landed a probe on the Moon and found the base, publicly claiming that all its contents are property of Israel. Suddenly, it would make Israel a world power. "
"The United States does not want to lose that title nor do they want to deal with the competition of other countries that defeat them in strange cities and worlds and that explore the universe. Although the United States did share those secret Apollo missions with Russia at that time. "
"Apparently, William Rutledge never blurted out that NASA had destroyed the alien base on the Moon, which he had once recorded. It would have broken his heart. He told me he was old, in his last 70 years at the time I spoke with him he said that he had converted some of the films into digital video in order to share them before he died. He was old and he wanted to take this secret out of his chest. "
Is our world really as presented? There are millions of pages of documents that are classified in several countries each year, how is it possible to really determine what is happening "behind the curtain"? Why does the secret govern? Leave your comment below.
Gematria/Numerology of Notre Dame Fire: Marcon, FreeMasons, and More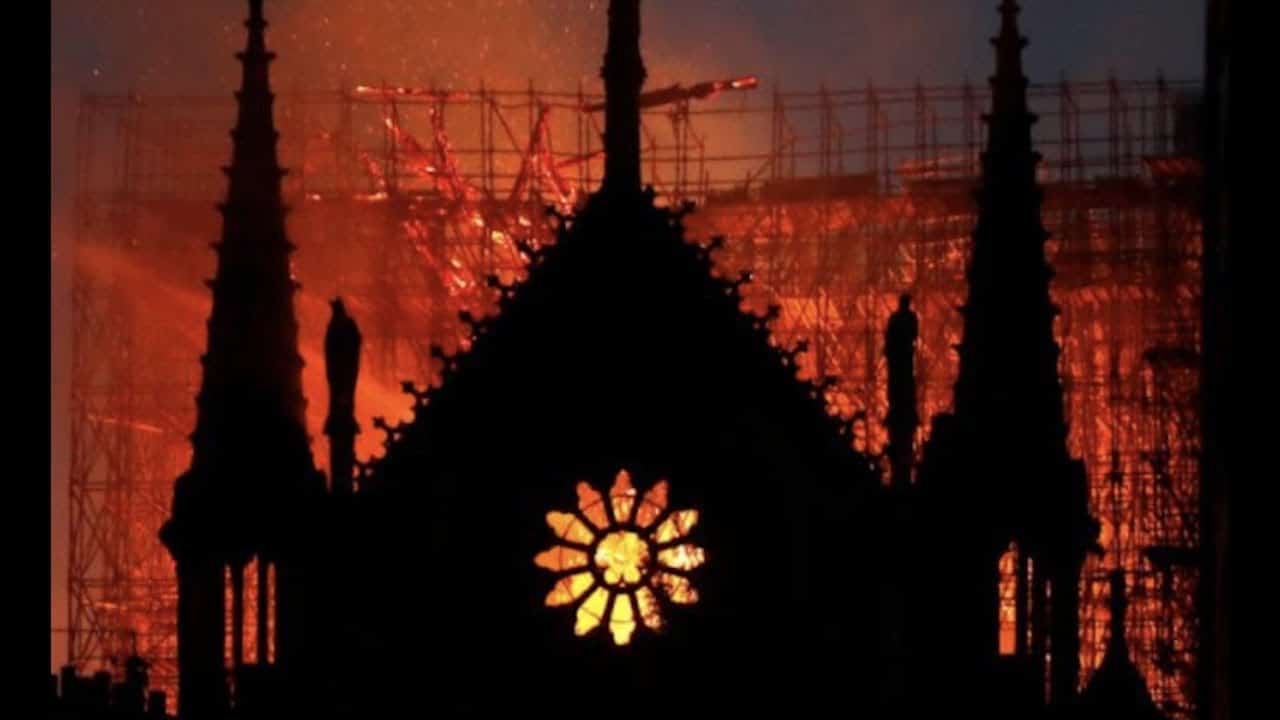 Here are a series of numerological reductions associated with this event. As always, discern for yourself and think critically.
Various historians, insiders, and whistleblowers claim that dark occult groups and forces have long controlled the planet and shaped its history. The preceding video offers some of this history in an effort to substantiate the notion of a powerful group working behind the scenes, sometimes called the Illuminati, the Deep State, the Order of the Black Sun, and so on. Properly identifying causes in reality is essential so as to lead a fulfilling life and work constructively to improve the world around you. We need accurate and complete knowledge. With this knowledge in hand, an individual can contend with the realities of malevolence, which will inexorably lead to an activation of the truth-seeking and freedom craving urges.
The biggest secret that the pentagon hides: "The Anunnaki are returning to Earth"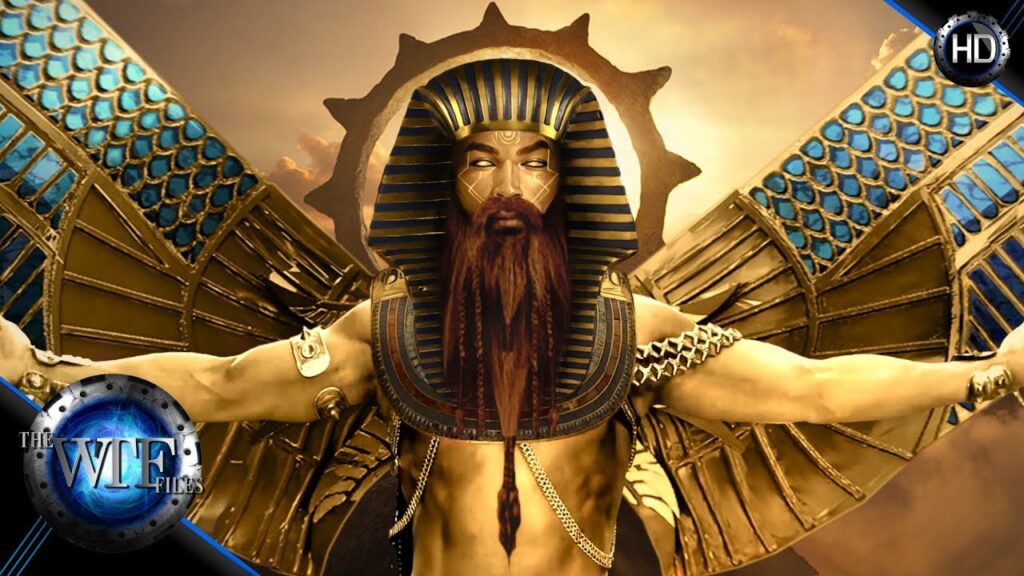 According to one researcher, the Anunnaki must return to Earth to "fix what they did wrong" (our junk DNA) to accelerate the spiritual awakening and evolution of human consciousness.
The Anunnaki may be returning to Earth, according to a recent interview with a Pentagon source. Stan Deyo said that NASA and the Pentagon believe that Annunaki will return with the arrival of the planet Nibiru.
Whether it's a planet or a dwarf star, it will be known, but something is not right. It is likely that the Annunakis are already here, this will be a "contact" in stages. THESE GODS CAME FROM NIBIRU and they would control us.
IN SUMERIAN MYTHOLOGY THE ANUNNAKI
They were a pantheon of good and evil gods and goddesses (duality) who came to Earth to create the human race. According to some resources, these gods came from Nibiru.
The Assyrians and the Babylonians called him 'Marduk', their chief god. The Sumerians said that one year on Planet Nibiru (One SARS) is equivalent in time to 3,600 years of Earth.
The life expectancy of the Anunnaki was 120 SARS, which is 120 x 3600 or 432,000 years. According to the List of the Kings. The Anunnaki appear in the myth of the Babylonian creation, Enuma Elish. At the end of the Marduk augmentation version, after the creation of humanity.
According to Gregg Braden's research, we only have 20 of the 64 codons in our "activated" DNA. You have to ask yourself, "Why would the Source of creation limit our genetic abilities by deactivating most of our DNA?"
OUR DNA
It was limited by the Anunnaki to keep us in submission, control and conformity with our Anunnaki teachers. To put it another way, they are the beings that are controlling us for millions of years, they know our true genetics.
They have the purpose of not losing control, they have the power to govern through fear, since they know that latent factor that shoots in our DNA, these beings can be much more powerful than the leaders we perceive (like the presidents).
For researcher Simon Parkes, we have 12 strands of DNA and each strand is related to a specific galactic race.