The oldest people on Earth are all smokers!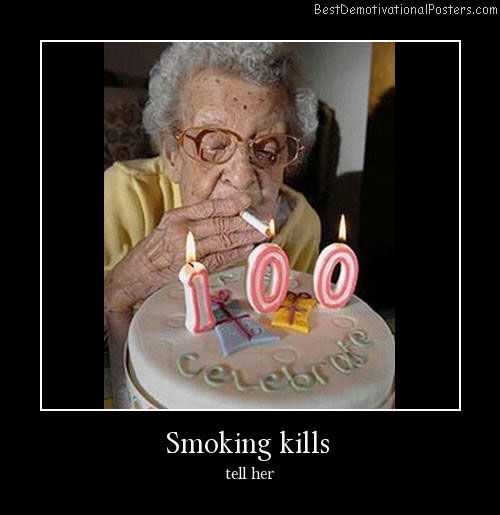 Smokers die "early"…
While this cannot really be considered scientific evidence, it is a fact nevertheless. The oldest people on Earth are all smokers. According to the World Health Organization and the statisticians of the anti-tobacco cartel, however, these are (or will be) all premature deaths, for the simple reason that they are smokers. Therefore, these individuals did (or will) add to the smoking-related death epidemic figures that the charlatans of the numerous anti-tobacco organizations keep waving in front of politicians, media, and public. FORCES wishes to thank Wanda Hamilton for her usual, meticulously accurate work. World's oldest — All smokers (Original compilation by Wanda Hamilton) Says who that smoking kills? Good habits such as smoking are the secret of good life – In spite of the drumming propaganda, every record of super-longevity belongs to smokers. Here is the case of Zhang Shuqing, a centenarian in Pixian, Sichuan, China, turned 100 on May 7, and who "buried" his own daughter – probably a non smoker! – eight years ago. Jokes aside, one is to think and really ponder on this. Record-setters of longevity are ALL smokers with a lot of other "bad" habits: Zhang also eats like a pig, including a daily bowl of pork fat! A paradox? Hold on: what is a paradox? Something contrary to scientifically established facts, or contrary to BELIEFS passed as scientific facts? Let's face it: if smoking were such a "bad" habit Zhang and so many like him would not be here to prove the opposite, would they?
The Big 115: another ancient smoker has a birthday party – August 28, 2006 – A reader tipped us off to this story of the ex-smoker, never-drinker who was already six when the U.S. seized Puerto Rico from Spain in 1898. "I never damaged my body with liquor," said Mercado, who quit a 76-year smoking habit when he was 90. Happy birthday, Mr. Mercado del Toro! The tobacco death toll – February 26, 2003 – Mercilessly, tobacco keeps harvesting an endless number of premature victims. Day after day millions of cigarettes are produced by criminals who KNOW that each and every one of their customers will DIE – and there is no escape, and no more unquestionable truth: if you smoke, you die. This is the case of the late John McMorran, of Lakeland, Florida. He smoked cigars, drank beer and ate greasy food – and now he has paid the dear price for a life turned that stands as an insult to the health crusaders. John was born June 19, 1889, in a log cabin in Michigan, and he was the oldest American living – but he could have lived longer. And that is not all; it is well known that smoking causes blindness and ear problems. In fact, "McMorran's eyesight failed in his final years, and people needed to shout for him to hear them." What a waste. This is what tobacco does to you. May this epitaph stand as warning to the young, so that they learn to NEVER make John's mistakes, and turn into statistical deaths. The Italian Massacre – February 26, 2003 – In the meantime, we get a full dimension of what tobacco does to people in other countries as well. The Italian daily Libero has just reported updates on the Tobacco Massacre of Milan last February 6th. Out of a population of 2.2 million in that city, there are 646 people whose lives will, inevitably, be cut short – shortly after they turn 100. Two of them are already 110, five are 109 and 12 are 106. Another 217 are only 100, 167 just turned 101, and 115 are 102. But that's not over. Over 35,000 Milanese are in the age range between 85 and 94, and another 92,000 are between 75 and 84. You can see them in the polluted Italian city with their dogs, in the typical little bars, indulging in despicable habits such as coffee, grease-filled brioches, alcohol and – worst of all – smoking Tuscan cigars that stink more than any diesel tailpipe, poisoning their peers. Some of them even "do" cigarettes, having indulged in the deadly habit for over 94 years. Imagine how dirty their lungs are. According to the daily, in fact, the overwhelming majority of these people either smokes, drinks, or eats fatty foods. Most even do it all. No wonder the heroic health authorities must intervene to stop the carnage. It's either now or never! Tobacco Claims Two More – The Philippines lost one of that country's most prolific and beloved composers and lyricists. Levi Celerio, who wrote the lyrics for more than 4,000 folk, Christmas and love songs, died after a bout of emphysema. Obituaries noted that Mr. Celerio was a chain smoker. He was 91. He is survived by his third wife and the 12 children he managed to father despite the impotence caused by tobacco. From the other side of the world, the United Kingdom morns the death of Her Majesty Queen Elizabeth, The Queen Mother. The mother of Queen Elizabeth II, the Queen Mother was a bon vivant who loved horse racing, gin cocktails and, sadly, cigarettes. It was the latter, the beastly coffin nails, that did her in. She was 101 years old. Television Pioneer's Life Cut Short – His trademark cigar rarely left his hand. In an interview two years ago, Berle said he'd smoked cigars since he was 12. "I figure if George Burns can smoke 20 cigars a day his whole life and live to be 100, why should I worry if they're bad for me?" We note the passing of Milton Berle with sadness and anger at a creative life cut short by excessive tobacco use. Mr. Berle died Wednesday from colon cancer. He was 93. Smoking Kills Famous Director – Succumbing to a life time of smoking, Hollywood director Billy Wilder died Wednesday at the age of 95. The 6-time Oscar winner directed such classics as Some Like It Hot and Sunset Boulevard. His 1955 movie The Seven Year Itch made a contemporary icon of Marilyn Monroe's pose over a New York subway vent. The premature deaths of these two well-known victims of tobacco give added urgency to the Robert Wood Johnson Foundation's campaign to eliminate smoking from movies. Once smoking is banished from the silver screen, the focus can be shifted to the people who make and star in the movies the movies. The carnage must be halted. Television Pioneer's Life Cut Short – "His trademark cigar rarely left his hand. In an interview two years ago, Berle said he'd smoked cigars since he was 12. "I figure if George Burns can smoke 20 cigars a day his whole life and live to be 100, why should I worry if they're bad for me?" W
e note the passing of Milton Berle with sadness and anger at a creative life cut short by excessive tobacco use. Mr. Berle died Wednesday from colon cancer. He was 93. Gregorio Fuentes – Cut Down By Tobacco Before His Time – Gregorio Fuentes, who skippered Ernest Hemingway's fabled fishing boat, the Pilar, for more than 20 years and is said to have been the writer's inspiration for the embattled fisherman in The Old Man and the Sea, has died. He was 104. Fuentes died of cancer Sunday at his home in Cojimar, the quiet Cuban fishing village about 10 miles east of Havana where Hemingway used to dock the Pilar. Smoking until the end, Fuentes is sad proof that tobacco kills. John Berry – John Berry, a rugged-faced pipe smoker, a stage and movie director, writer and actor who made more than 50 films and, entangled in the blacklist, exiled himself from Hollywood during the anti-Communist inquests of the 1950s, died Nov. 29, 1999 at his home in Paris. He was 82. Another premature, tobacco-related death, no doubt. We are not kidding. Every smoker who dies is logged as a tobacco-related death to beef up mortality statistics and imply that those who don't smoke are either immortal, or live much longer lives. And when they die (…sorry, IF they die) they are not logged as a tobacco-related deaths even if they died of the identical diseases of smokers. … How else do you think that the anti-tobacco cartel builds up its statistical garbage about the "smoking epidemic?" Isabella Gibson ready to celebrate her 99th – Another smoker approaches one century of life. Gambling, smoking, and enjoying life does not seem to have cut short the life of this person, though she will certainly be logged as yet another "premature, tobacco-related death" by the crooked statistics designed to create numbers proving the Lie of the Century. Isabella seems to be still in good health, notwithstanding osteoporosis (smoking-related, no doubt). Happy birthday, Isabella — and keep on smokin'! Wencelao Moreno: another victim bites the dust – It's with extreme sadness that we report the sad demise of Wencelao Moreno of a smoking related illness. Mr. Moreno, better known as "Senor Wences" of the Ed Sullivan Show was 103. During the benighted era when ash resided in ash trays rather than dictating policy in Washington, Senor Wences joked, drank and smoked with his puppets on T.V. All his puppets died of secondhand smoke decades ago. Although his premature passing is sad, his death is warning to us all that smoking kills. Mme Jeanne Calment, who was listed as the world's oldest human whose birth date could be certified, died at 122. She had begun smoking as a young woman. At 117 she quit smoking (by that age she was just smoking two or three cigarettes per day because she was blind and was too proud to ask often for someone to light her cigarettes for her). But she resumed smoking when she was 118 because, as she said, not smoking made her miserable and she was too old to be made miserable. She also said to her doctor: "Once you've lived as long as me, only then can you tell me not to smoke."
Good point! [USA Today, "Way to go, champ," 10/18/95]. When Mme. Calment died at 122 in 1997, the new longevity champ became 116-year-old Marie-Louise Meilleur, of Canada. Mme. Meilleur had chain-smoked all her adult life (as her grandson said, "She always had a cigarette dangling from her lips as she worked,"–AP, 8/15/97, reported in Miami Herald, p. 2A). She did give up smoking, however, when she was nearly 100. The world's oldest man is (unless he has died since the last report I have, which is 1997) Christian Mortensen, 114 in 1997,who has been a cigar smoker for most of his life–and still smokes them. [San Francisco Chronicle, "114 and Still Smoking," Peter Fimrite, 8/5/97, p.A13]. Britain's oldest man, George Cook, died at 108 in his sleep in September, 1997. He "smoked heavily for 85 years before giving up tobacco at the age of 97," ("World Briefs," Houston Chronicle, 9/29/97). The Scottish Daily Record (12/15/97) reported on Ivy Leighton, 100, who smoked 20 cigarettes a day for 84 years, but cut down somewhat after her 100th birthday. April claimed smoking was the key to her long life. There are two men who claim to be the world's oldest living humans, but their birth dates cannot be certified. One is Ali Mohammed Hussein, who claimed to be 135, of Lebanon. He "smokes like a chimney," but does not drink alcohol [CNN World News, "Born in 1862," Brent Sadler, 5/13/l997]. The title is also claimed by Narayan Chaudhari, a Nepalese man who says he is 141. However, his birth date also cannot be certified. He too is a heavy smoker and says the secret of his longevity is "raw tobacco and no alcohol." [Nando net, Agence France-Press, "Nepalese man claims to be 141, which would make him world's oldest", 2/12/98].
What kind of lights appeared in the sky over Hawaii?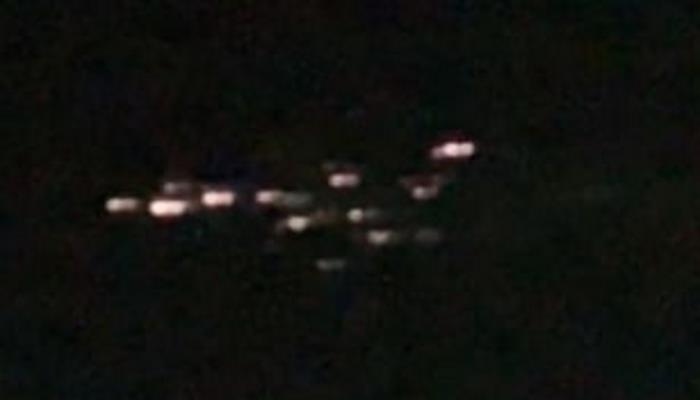 Hawaiians saw bright lights in the sky the size of a football field and decided it was Elon Musk's technique. However, scientists have come to the conclusion that the Starlink satellites have nothing to do with it. The bright lights are already 12 years old, and they revolve around the Earth for completely different reasons.
On the night of October 24, unusual lights appeared in the sky over the Hawaiian Islands, moving eastward. Witnesses of the bright show filmed it and published it on social networks. A group of about ten bright lights the size of a football field moved in the sky after 22:00, Khon2 writes.
People described the group of lights as a massive but transparent flat figure. Some even thought the silhouette was the size of a football field, but the lights did not make any noise.
Many residents were worried about the strange light show and put forward different versions of what was happening.
One of the eyewitnesses, who filmed the lights on camera, said that he was worried when he saw the unusual sight.
I started filming it and when the lights got closer I got worried. I could not understand what it was all about, – says a resident of the island of Molokai Kuyip Kanavalivali.
The lights were visible from the shores of Waikiki to Eva Beach and even on neighboring islands. The brightest show was seen by the inhabitants of the island of Molokai.
We didn't know what to think. We did not know what it was and where it came from, " Sheri English said, who also lives in Molokai. – In fact, it was a very eerie feeling.
On social media, people argued about where UFOs came from. Some people thought it was a meteor shower.
Others decided that the lights belong to the satellites of Elon Musk.
However, experts from Mauna Kea observatories have a simpler explanation for the spectacle. In their opinion, it was a rocket booster launched in 2008.
In all likelihood, what people saw last night was the return of the 2008 rocket booster. It was a Chinese rocket that launched a communications satellite for Venezuela, John O'Meara explained, chief scientist at the Keck Observatory.
According to scientists, over the years, the orbit of the launch vehicle collapsed. Astronomers have found a map of the flight path of the object, which was located near the Hawaiian Islands. She also predicted when the rocket booster would re-enter the atmosphere.
We can't be 100 percent sure because we don't have a single piece of its wreckage. But the pattern of light we saw in our timeline is aligned with this map. This flight path really makes us believe it was Venesat-1 re-entering the atmosphere," Mary Beth Leichuck explained, director of strategic communications for the Canadian and Hawaiian Telescope.
It is believed that such phenomena are not uncommon, as similar objects are constantly launched into space. To spot them, you just need to be in the right place at the right time – right along the flight path. But when the rocket booster enters the atmosphere, people will be able to see an even brighter light show.
It will begin to disintegrate, heat up, and become very hot. And when it reaches the extreme temperature, it will become very bright and fall apart, – O'Meara added.
The first guests from a parallel world appeared on Earth?
In the vicinity of October 13, 2020, somewhere in the Alps, some people from Bosnia observed a very strange phenomenon, a report of which was posted on her Facebook profile by a certain Malisa Simic.
The video is in Bosnian, so it is difficult to understand the story in detail, but the general description comes down to the observation by a person in the video of some blurry figures with wings and a height of 3.5 meters. Behind them were some kind of luminous objects and all this made an eerie, frightening sound.
In the frame appears an adult, who probably has a family and a number of urgent matters related to his provision. That is, he has no time to run around the mountains and make fakes.
The second interesting point is the simultaneous report of citizen Manuel Navarett, an employee of the USPS (United States Postal Service), who on September 24, 2020, met a hefty red-eyed creature with wings at the O'Hare International Airport in Chicago.
Unfortunately for researchers, YouTube and social networks are now crammed with all sorts of creative degenerates who want to make stupid fakes or want to become famous, or cut down views, so we very rarely watch and analyze videos of this kind. Distinguishing a real report from a clownery is quite difficult and takes a lot of time. Nevertheless, with these figures, everything 'seems' to be interesting.
Manuel reported the following:
On Thursday, September 24, around 11:00 pm, I finished my shift at the USPS sorting center at O'Hare Airport and walked to my car at the far end of the parking lot. Nearby, about 20-25 feet from the car, stood a very tall man in what I thought was a long coat.

I opened the door and the car automatically turned on the headlights. The light hit this tall man directly, which obviously made him turn and look directly at me. And then I saw that it was not a man, but something tall and red-eyed with wings, which I initially took for a long coat. I was 5 feet 4 inches, but IT was at least a couple of feet taller than me.

It began to stare at me, making a clicking and low chirping sound. Then it began to approach quickly, and the clatter in his throat turned into a squeal. When I was about ten feet away, the creature spread its wings and took off, flying directly above me. I squatted down in front of the open car door and screamed hysterically ….

Thus, we already have, as it were, two similar cases that happened at the same time, albeit on different sides of the Earth. People are watching something and this is – tall entities, with wings and make some frightening sounds.
Similar messages from time to time come from different parts of the world, it is even possible that one of the readers saw something similar himself, he does not need to be convinced that there are some creatures with wings around us. Most likely they have always been, since legends and tales are full of such episodes. But the fact that they began to be observed somehow very clearly and even, it seems, got on camera in the Alps is a little alarming.
We don't know how to explain what's happening, because we don't even know what kind of winged creatures they are. But, according to the general opinion, such creatures exist as if in a parallel dimension and almost never cross the border between the worlds.
However, if they continue to be observed just as often and clearly, then it seems that the boundaries between our worlds are somehow erased and soon something else will fall here.
TOP Rare facts about the first landing on the moon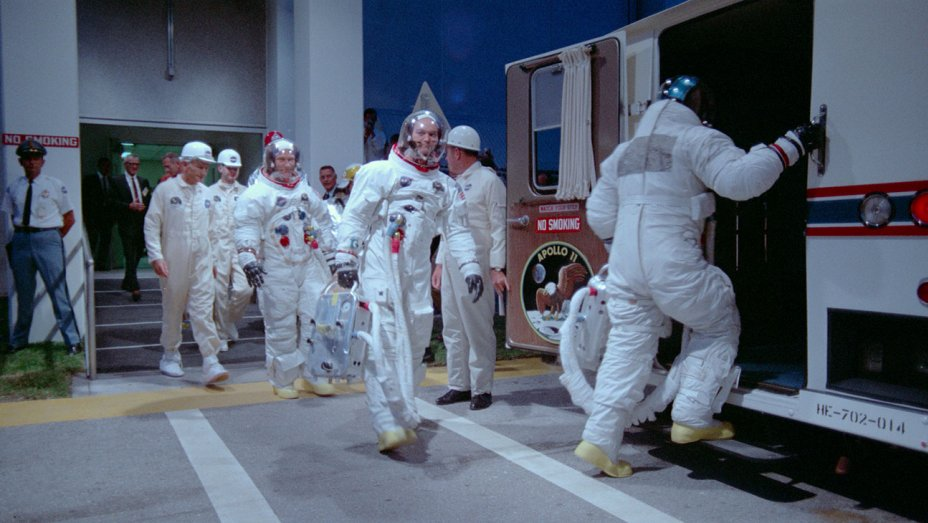 On July 20, 1969, Neil Armstrong set foot on the moon, and the whole world gasped. Since then, we have not stopped gasping and groaning, learning new facts about that flight.
We know a lot about the legendary flight of Apollo 11, but a lot of interesting details have remained behind the scenes of the moon race. How much did the Apollo 11 flight cost, what does moon dust smell like and how dangerous it is, why were the astronauts taught to walk sideways and what nearly exploded after landing? "Popular Mechanics" will tell about these and many other little-known, but damn interesting facts associated with the first manned landing on the moon.
The moon smells like burning
The big question before the NASA team was: what will the surface of the moon be? Will the lander feet touch a hard surface or sink into something soft? The good news was that the surface was actually quite hard, but the real surprise was that the moon had its own scent.
When Neil Armstrong and Buzz Aldrin returned to the lunar module, the lunar mud entered the cabin and began to smell strong. The astronauts reported that it was the smell of something burnt, like wet ash from a fireplace.
The cost of a flight to the moon flew into a pretty penny
In total, the States spent more than $ 25 billion on the Apollo program. Decent, but in 1960s prices. In terms of today's money, this is more than $ 150 billion – that's really decent.
Only Apollo 11 itself cost the Americans 355 million dollars, and another 185 million had to be paid for the Saturn 5 launch vehicle. Further on the little things: the command module "Columbia", in which Michael Collins remained while Armstrong and Aldrin roamed the moon ($ 55 million), the lunar module "Eagle" ($ 40 million).
The USSR carefully concealed attempts to get to the Moon first
Not only the States were going to demonstrate their dominance by landing people on the moon, the Soviet Union was also preparing for this feat. From 1967 to 1969, the USSR launched a lot of spacecraft – "Cosmos", "Probes", "Soyuz" and "Luna". The most successful of these turned out to be Zond-5, which became the first spacecraft in the world to return photographic film taken from the Moon to Earth.
True, as soon as the American astronauts set foot on its surface first, the Soviets lost interest and reduced their efforts in this direction to a minimum.
At first, our country needed secrecy so that, God forbid, no one would catch up with us. But then, when the States did catch up with us and overtook us, we had to maintain secrecy so that no one knew that we had been beaten.
Astronauts trained, literally walking sideways
How do you prepare to send someone to a place no one has ever been? To do this, NASA created a series of simulators in the 1960s that simulated what astronauts might encounter in reality.
Aldrin practiced collecting samples on artificial moonlit landscapes indoors. Armstrong trained in piloting on a training simulator in Houston. And to simulate walking in the atmosphere with the gravity of the moon, astronauts, dressed in spacesuits, were hung sideways on special cables and forced to walk for hours on the walls of the Langley Research Center.
For 20 years we could not find a photo of Armstrong on the moon
After that flight, it was officially believed that there was not a single photo of Neil Armstrong, taken on the moon while leaving the ship, since he had the camera all the time.
However, in 1987, NASA historians managed to make a discovery: there is still a picture, but it is the only one. Edwin Aldrin took a camera that Armstrong had placed on the open panel of the lunar module's cargo hold before collecting rock samples and shot a panorama. Part of this panorama was the shot with Armstrong.
Buzz Aldrin received communion on the moon
When Eagle landed on the moon on July 20, 1969, astronauts Neil Armstrong and Buzz Aldrin had to wait a bit before embarking on their first moonwalk. Aldrin, as an elder in the Presbyterian Church, made good use of his time and did things that no other person has ever done. He took part in the first religious sacrament ever performed on the moon – the rite of Christian communion. Armstrong declined to participate.
Aldrin had originally hoped for a live radio broadcast, but at the last moment NASA dropped the idea. All because of a lawsuit initiated by the militant atheist Madaline Murray O'Hare: she filed a lawsuit against the agency in connection with the fact that the crew of Apollo 8 on Christmas Eve 1968 in lunar orbit on the air read the first chapter of Genesis.
Scientists were terribly afraid of space microbes
Armstrong, Aldrin and Collins found themselves stuck in a biological defense quarantine upon arrival. Since humans had never been to the moon before, NASA scientists couldn't be sure that some deadly space plague hadn't come along with the astronauts.
As soon as their capsule splashed down in the Pacific on July 24, 1969, the trio were sent into a mobile quarantine van, which was taken to NASA's Lunar Reception Laboratory in Houston, where the team remained until August 10, 1969.
Film cassettes and sample containers were less fortunate. The films were sterilized in an autoclave for several hours, after which they were sent to the darkroom. There, one of the photo technicians accidentally took the cassette with his bare hands (just the one that the astronauts dropped on the moon) and was taken out in the moon dust. He had to take a five minute disinfectant shower.
The sample containers were double sterilized: first with ultraviolet light, then with peracetic acid. Then they were rinsed with sterile water and dried with nitrogen. The opening of the containers was delayed due to unstable pressure in the vacuum zone.
They suspected a small leak in one of the gloves that could be used to manipulate the samples. Less than a week later, the gloves were torn. Most of the lunar samples were exposed to the earth's atmosphere, and two of the technicians had to be quarantined. Then four more technicians were quarantined. In total, more than two dozen people have been quarantined.
President Nixon prepared in advance for mission failure
As Neil Armstrong and Buzz Aldrin jump across the moon's surface, Richard Nixon's anxiety peaked. After all, if something goes wrong, he will have to make excuses to ordinary Americans for billions of wasted tax dollars.
Employees of the 37th President of the United States prepared a statement that he was supposed to read in case the worst happened. Even the NASA staff chaplain was on a low start. Watching the Apollo 11 adventures live, the President could only hope he didn't have to read that statement. As we know, it was never necessary to read it. The mission failure speech was only made public 30 years later.
Astronauts did not land where planned
When Lunar Module Eagle, with Armstrong and Aldrin aboard, undocked from Command Module Columbia, in which Collins remained, the residual pressure inside the tunnel connecting the two spaceships was not sufficiently relieved. So "Eagle" received a small, but still an additional impetus.
Nine minutes before landing, Armstrong realized that the Eagle would fly past the planned landing site. According to astronauts' estimates, they should have missed by about five kilometers (in fact, they missed by six).
But the search for a new safe landing site is not so bad. Due to the overload, the Eagle's onboard computer distracted astronauts with constant emergency signals, and radio communications with the Mission Control Center were patchy. Fortunately, since the on-board system alarm was intermittent, the MCC considered the risk of overload low and gave the go-ahead to land.
When the Eagle had only 30 seconds of fuel left, Armstrong gently guided the lunar module towards the makeshift landing pad: "Houston, says Tranquility Base. The Eagle sat down. "
The lunar module nearly exploded
As adrenaline dropped and the astronauts completed their tasks, another problem was brewing. Although the Eagle's landing engine had already been turned off, the sensors recorded an increase in pressure in its fuel line. This could mean only one thing: an ice plug formed in the system, and the accumulated fuel vapors were heated from the unit that had not yet cooled down.
At NASA, the situation was considered critical, and if the increase in pressure is not eliminated, the Eagle could explode. However, before the instructions for venting the fuel system were given to Armstrong and Aldrin, the ice plug melted, the pressure returned to normal, and the problem went away on its own.
The danger of moon dust
Created billions of years ago by meteorite impacts, the Moon lacks processes that could give debris and tiny soil particles smoother shapes. The astronauts have discovered that abrasive dust is much more than a nuisance.
In later missions after Apollo 11, with longer exits to the lunar surface, there were reports that dust particles penetrated the interior of the lunar module, covered the visors of helmets, and caused zippers to wedge. The moon dust penetrated even through the layers of the protective suit material.