The Next Frontier: Space Miners Are the Universe's Future Tycoons
The next gold rush will be intergalactic.
In 2009, a collection of astronauts, academics, and aerospace industrialists convened to review NASA's present and future plans for manned space flight. Informally dubbed the "Augustine Commission," the more-stuffily named Review of United States Human Space Flight Plans Committee determined that our ultimate goal ought to be nothing less than "to chart a path for human expansion into the solar system."
Considering that Earth's resources are finite and that the well of human desire knows no bottom, a continued future for our species will likely require robust manned spaceflight to leave the planet. But it remains incredibly expensive and logistically complex to see humans break the planet's escape velocity, let alone with any regularity. The ostensibly modern spacecraft of today carry all their fuel with them from the start — a lot of that fuel is required simply to transport other fuel. It's comically inconvenient.
Contemporary spaceflight is impractical by virtue of being unsustainable; it's a pursuit for governmental agencies and rich visionaries. Now an industry with its roots in prehistory is changing that tune, summoning up a modern set of incentives for people to get more intimate with outer space. "Space mining" presents itself as a killer technology for interstellar travel and exploration — the miners are due to inherit the stars as we set their sights beyond our planet to harvest geological resources from the universe itself.
The minerals we pull out of the the ground — whether they're worth money or are useful for some process — have the same composition as the minerals that comprise planets and asteroids. So what good are those minerals doing us out there? A website called Asterank charts the economic feasibility of mining some 600,000 different asteroids for their resources — one 90-foot-wide platinum asteroid is worth a respectable $50 billion on Earth. The incentive is undeniable.
More than turning asteroids into money, however, today's space mining entrepreneurs are intent on turning asteroids into figurative gas stations. The ubiquitous space rocks are commonly home to water ice — or hydrogen and oxygen, the building blocks of rocket fuel.
Deltion Innovations is a Canadian company developing hardcore robotic drills and excavation systems to sell to others for use in outer space. Once a mining operation has successfully harvested ice, CEO Dale Boucher says, "We can break that water ice into its hydrogen and oxygen components by putting a DC voltage into it. This breaks the bonds of water apart, with the hydrogen going to one electrode and the oxygen going to another. This is called electrolysis, and we can use it in space to make fuel."
In its perfect, refined form to come, space mining stands to radically normalize the notion of interstellar travel. With an easily refilled gas tank, future spacecraft will be free of the usual time and planning restrictions. Suddenly the whole galaxy is the scenic route.
Nations are of course paying attention at the political level. The Outer Space Treaty of 1967 asserts that no country can claim ownership over an asteroid, planet or other heavenly body. But President Barack Obama signed the U.S. Commercial Space Launch Competitiveness Act in November 2015 specifically to make it legal for American space mining companies to pursue their goals (the Act protects these companies and others from regulatory oversight until October 1, 2023 — the tone is perhaps, "Do what you have to do to make this work, then we'll worry about making it safe").
Space mining is the new Wild West — the resources hidden in asteroids are there for whoever can get there to gather them first, and one of the least-likely countries is leading the way.
Luxembourg is a European country smaller than Rhode Island, but don't let its size suggest a shortage of vision. Its government launched a $227 million fund earlier this year to invest in space mining companies that set up operations within the country's borders, sending a strong message that the country intends to play a meaningful role in the changing nature of space travel. The incentive has already attracted American space mining companies Planetary Resources and Deep Space Industries.
"If we want to keep building communities and raising families, at some point we outgrow the earth," says Planetary Resources president and CEO Chris Lewicki, who previously worked on Mars rovers for NASA. "We've left the planet before — it's something we know how to do, something the government has spent money on. The challenge for companies operating in this space is how to do it more cost-effectively, and how to do it for commerce instead of science."
Lewicki says space miners will face all the same problems that terrestrial miners know all too well. Where's the best place to drill? How much material is there? The fundamental skills and knowledge are largely unchanged, but the environment will be unlike anything humans have ever mined before. "We've previously crossed oceans and flown through the air, and today we have the technology to explore space. Asteroids are like rocks on the ocean shore of a new continent."
As coal miners lose jobs by the tens of thousands, it's clear that the nature of mining (and even the nature of work itself) is changing dramatically. The mining that humans do on Earth today will be done in space by robots tomorrow, and humanity will be better for it.
How else will we carry out the task of expanding into the solar system?
KOI-5Ab, the curious planet that orbits in a system of three suns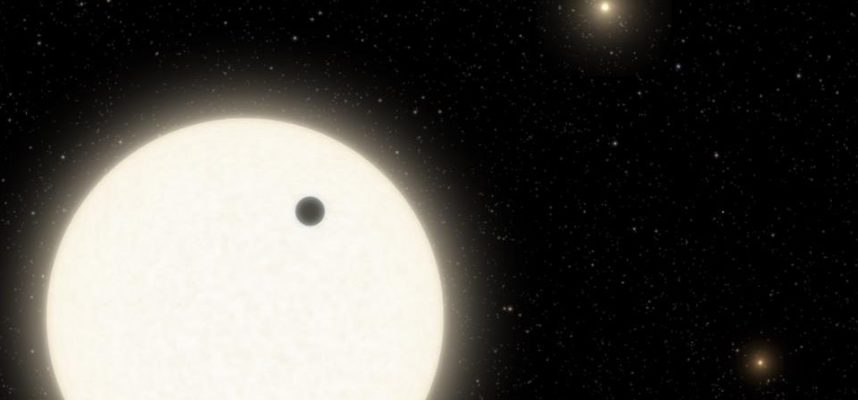 To us, the Sun alone seems perfectly normal, but our solar system is actually a strange exception.
Most stars in the Milky Way galaxy have at least one companion star. In a system 1,800 light-years away, astronomers have finally confirmed the existence of a gas giant planet orbiting stars in a triple star system.
Called KOI-5, the system is located in the constellation Cygnus, and the exoplanet was confirmed ten years after it was first detected by the Kepler space telescope.
In fact, the planet – now known as KOI-5Ab – was discovered by Kepler when it began operations back in 2009.
"KOI-5Ab was dropped because it was difficult and we had thousands of other candidates," astronomer David Siardi of NASA's Exoplanet Science Institute said.
"There were lighter dives than the KOI-5Ab, and every day we learned something new from Kepler, so the KOI-5 was almost forgotten."
Exoplanet hunters tend to avoid the complexities of multi-star systems; of the more than 4,300 exoplanets confirmed to date, less than 10 percent are multi-star systems, although such systems dominate the galaxy. As a result, little is known about the properties of exoplanets in multi-star systems compared to those orbiting a lone star.
After Kepler's discovery, Chardy and other astronomers used ground-based telescopes such as the Palomar Observatory, Keck Observatory, and the Gemini North Telescope to study the system. By 2014, they had identified two companion stars, KOI-5B and KOI-5C.
Scientists were able to establish that the planet KOI-5Ab, is a gas giant that is about half the mass of Saturn and 7 times the size of Earth, and is in a very close five-day orbit around KOI-5A. KOI-5A and KOI-5B, both of roughly the same mass as the Sun, form a relatively close binary system with an orbital period of about 30 years.
A third star, KOI-5C, orbits the binary system at a much greater distance, with a period of about 400 years – slightly longer than Pluto's 248-year orbit.
"By studying this system in more detail, perhaps we can understand how planets are created in the universe."
The discovery was announced at the 237th meeting of the American Astronomical Society.
Why the universe does not fit into science
Science can be compared to an artist painting what he has never seen, or to a writer describing other people's travels: objects that he has never seen, places where he has never been. Sometimes such scientific "arts" turn out to be beautiful and interesting, but most of them will forever remain only theories, because they are beyond human capabilities.
In fact, science has the right only to speculate: how our universe appeared, how old it is, how many stars and other objects it contains.
Universe model
How many stars are there in the sky?
With an unarmed eye, a person can see about nine thousand stars in the sky in one cloudless and moonless night. And armed with binoculars or a telescope, much more – up to several million. However, this is much less than their true number in the universe. Indeed, only in our one galaxy (the Milky Way) there are about 400 billion stars. The exact amount, of course, is not known to science. And the visible universe contains about 170 billion galaxies.
It is worth clarifying that scientists can see the universe 46 billion light years deep in all directions. And the visible (observable) universe includes the space accessible to our eyes from the moment of the Big Explosion. In other words, only this (accessible to human perception) space science refers to our universe. Science does not consider everything that follows.
It is believed that there are supposedly a ceptillion (10 to 24 degrees) stars in our universe. These are theoretical calculations based on the approximate size and age of the universe. The origin of the universe is explained by the Big Bang theory. This is why the universe is constantly expanding and the more time passes, the more complex the universe and its components become.
It is not entirely correct to consider and perceive this scientific theory "head-on". Scientists always claim that that explosion was not exactly an explosion, and the point that exploded was not the only one. After all, it was everywhere, because space did not exist then. And in general – everything happened quite differently from what is described in the Big Bang theory, but all other descriptions of the origin of the universe are even more incredible and inaccurate.
Separate but interconnected
That which is beyond the reach of human perception is usually discarded by science, or recognized as non-existent. Recognizing one thing, science does not want to recognize the existence of the other, although everything in our world is interconnected and is not able to exist separately – by itself.
Each object of the universe is a part of it much more than an independent, separate object.
Any person, like any material object of our world, consists of components: organs, cells, molecules, atoms. And each of its constituent parts can represent the whole world. Separate, and at the same time connected with all the others.
However, science, as a rule, perceives all the components of the universe – people, animals, plants, objects, the Earth, the Sun, other planets and stars – as separate subjects, thereby limiting itself.
Even what is considered the visible universe, one of the atoms of which could be called our solar system, is not subject to the boundaries of human perception. But perhaps the atom is an exaggeration, and our solar system is not even an atom, but one of its elements!
How, being so far from the truth, can one reason about something with the degree of probability with which science tries to reason about the origin of the universe?
An unexplained wobble shifts the poles of Mars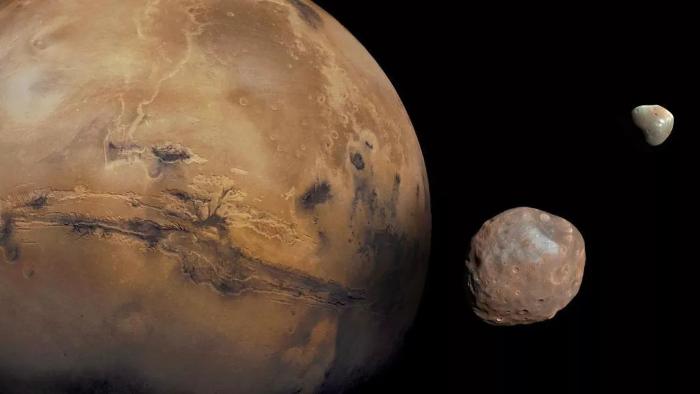 The red planet sways from side to side like a whirligig when it loses speed. The new study allowed scientists to notice that the poles of Mars deviate slightly from the axis of rotation of the planet. On average, they move 10 cm from the center with a period of 200 days.
Such changes are called the Chandler Oscillations  – after the American astronomer Seth Chandler, who discovered them in 1891. Previously, they were only seen on Earth. It is known that the displacement of the poles of rotation of our planet occurs with a period of 433 days, while the amplitude reaches 15 meters. There is no exact answer why this is happening. It is believed that the fluctuations are influenced by processes in the ocean and the Earth's atmosphere.
Chandler's wobbles on Mars are equally perplexing. The authors of the study discovered them by comparing data from 18 years of studying the planet. The information was obtained thanks to three spacecraft that orbit the Red Planet: Mars Odyssey, Mars Reconnaissance Orbiter and Mars Global Surveyor. 
Since Mars has no oceans, it is likely that the Red Planet's wobbly rotation is due to changes in atmospheric pressure. This is the first explanation that researchers have shared. In the future, there should be new details about the fluctuations that have so interested the scientific community.