Secretive start-up Joby Aviation has come a step closer to making its flying taxi a reality.
The California-based company, which is building an all-electric flying taxi capable of vertical take-off, has received $100 million (£70 million) in funding from a group of investors led by Toyota and Intel.
The money will be used to develop the firm's 'megadrone' which can reach speeds of 200mph (321kph) powered by lithium nickel cobalt manganese oxide batteries.
The Joby S2 prototype has 16 electric propellers, 12 of which are designed for vertical take-off and landing (VTOL), which means no runway is needed.
The aircraft takes off vertically, like a helicopter, before folding away 12 of its propellers so it can glide like a plane once it is airborne.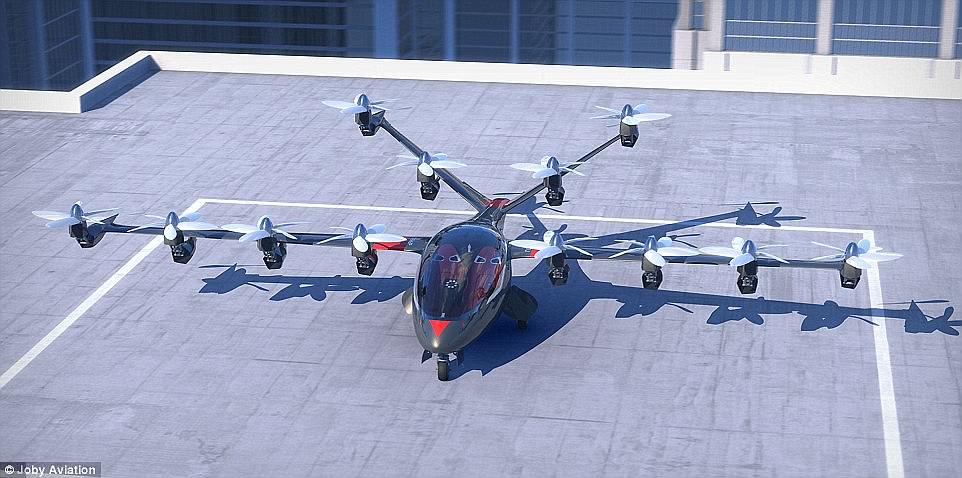 Joby Aviation's latest prototype is purportedly able to reach speeds twice as fast as a helicopter, once its propellers are folded away, leaving the cabin with an aerodynamic bullet shape.
According to Bloomberg, powered by electric motors and sophisticated control software, the taxi performs like a cross between a drone and a small plane while 'making about as much noise as a swarm of superbees.'
The Joby S2 prototype looks like it was designed for James Bond, but this personal plane wants to change the way we travel for vacation, commute to work and run errands.
'If we can build an aircraft which is quiet, safe, and efficient, and you get door-to-door at five times the speed of ground transport, it will radically change life,' Joby Aviation CEO and founder JoeBen Bevirt told ReadWrite in an interview in 2015.
'It will have a transformative effect.'
Bevirt believes thousands of all-electric sky cabs, like the Joby S2, will one day shuttle people around cities, soaring above the gridlocked roads below.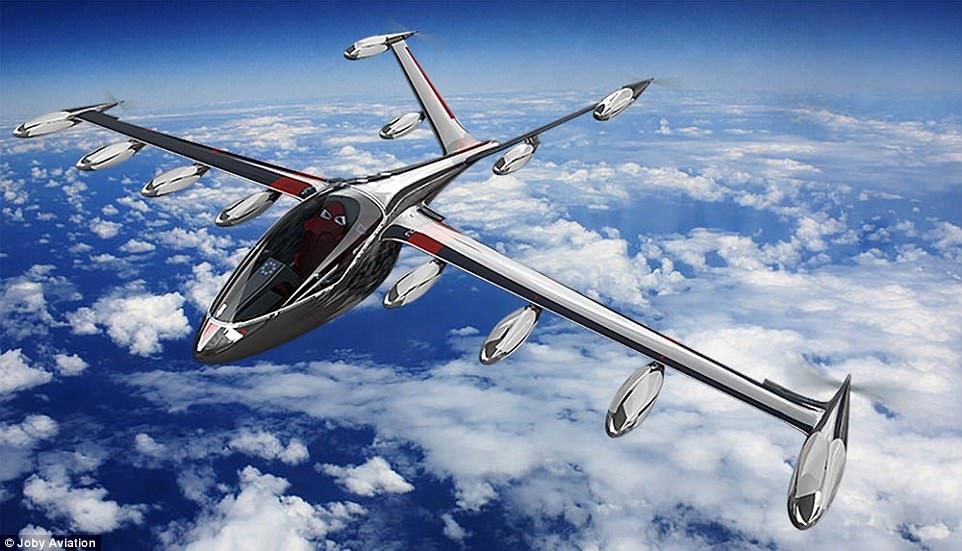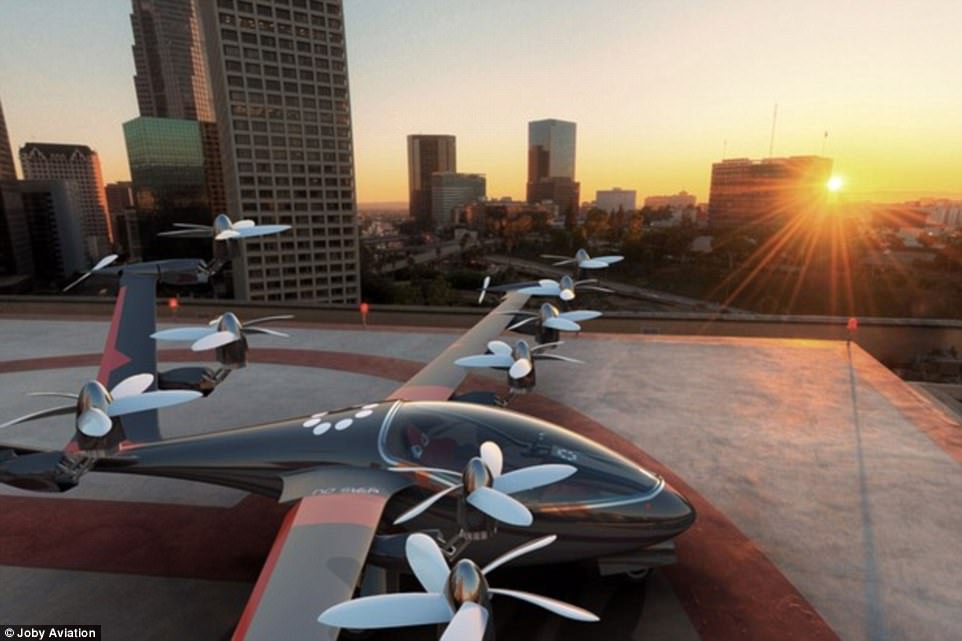 The Joby Aviation CEO says customers will be able to hail a nearby air taxi using a smartphone app, similar to Uber or Lyft, that the company will operate.
Bevirt said he wants every office and residential cul-de-sac to have a landing pad in years to come.
Unfortunately, the Joby Aviation CEO is less clear about when customers will be able to summon an autonomous air taxi to the end of their drive-way.
Read more: http://www.dailymail.co.uk/