The Mystery of the Gods "half fish" that came from Space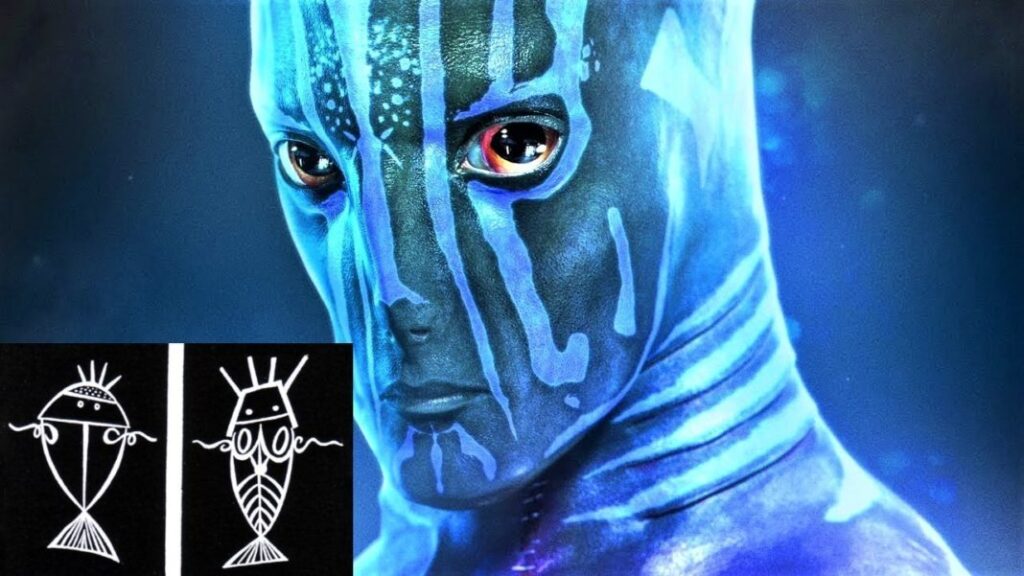 One of the most important mysteries of antiquity is the Dogon tribe, a people that has maintained for centuries a complex knowledge about the universe and especially the existence of the star Sirius, from where a highly developed civilization would come who contacted them in the past.
The town or Tribe Dogon inhabits in the Republic of Mali, – African country located in the border of the Sahara with the savannas of Western Africa, and to about 1,500 kilometers of the Atlantic – specifically in the plateau of Bandiagara and the Mounts Homburí. According to an oral tradition, they arrived in Mali some 600 years ago and built the houses on the cliffs to protect themselves from the attacks of the tribes that already inhabited the region.
The practically uncultivable zones raise a rocky sector where almost 450,000 Dogons live, each family has a unique care with the approach of foreigners since they are generally not accepted. For them, life has a sacred nature, so that any conflict is solved peacefully.
Knowledge of the Dogon culture has been taken to pictograms that are printed on plates, but the largest archive is still cultivated orally, trying not to distort its history and worrying that this is the purest possible.
According to the tradition of the Dogon people, about a thousand years ago you reached the area of the plateau of Youga Dogurou in broad daylight a very bright star which they called "ie-pelu-tolo": the star of the tenth moon. This object was covered by a very reddish light that they related to the blood. After this great star came a second that turned on itself, was large and emitted a deafening noise.
The curious thing is that when arriving at earth, this star no longer had a circular shape, but it looked like a large basket or pyramid with a square base, and on each of its faces a staircase with six steps was opened. Its color changed from red to bright white. The people -according to the Dogones- ran away since the landing of that "ark" had generated a lot of fear in them.
For example, eight Nommos "di-tigi" who had the body of a fish, although some traditions mention some snake characteristics, would have descended from ie-pelu-tolo. They had 40 very sharp teeth, which explains why the Dogons used to sharpen them. The contact with these beings that supposedly were sacred, generated an approach of the Dogon people, with a great amount of knowledge of the universe, which until today cannot be explained rationally.
According to the belief, the Nommos had come down to Earth to evangelize the people, helping them and teaching them techniques to cultivate the savanna, to fish, in addition to brewing beer and making the outbreak of tree fruits simpler. However there are reports that present the Nommos as murderers and not as teachers of goodwill, it is even believed that there were hundreds of Dogons who perished because of the evil of this race that supposedly came from space. However, it is important to keep in mind that oral narration is always distorted through the passage of time.
Within the information poured by the Nommos to the Dogon tribes, is the existence of the star Sirius, from which they came. "Sigi Tolo" is the name given to the brightest body in the sky and according to these beings was the star of the foundation. The funny thing is that they did not present it alone, since they claimed it was triple, that is, they were three stars far from each other. Astronomy at that time had no notion of a second star on Sirius, and less than a third.
In 1995 the French Diventy and Benest discovered a third body in the Sirius system. According to the Dogon, the fish men told him about Sirius B as "po tolo" and said that it was a small star but of a very heavy mass called "sagala". For the first time, in the year 1862, the American astronomer Alvan Clark managed to see in the star of Sirius, that it was not only one, but two stars. With a goal of 47 cm. in diameter he could distinguish the one that was known from that moment as Sirius B.
Today it is known that this body is a white dwarf very inferior in size to Sirius and in which a cubic meter can weigh more than seventy thousand tons. Then there is the Sirius C star which they know as "emme ya" and it would be four times lighter than Sirius B, it would have a satellite spinning around it called "nyan tolo": the star of women. Its orbit is 50 years, which coincides with the party of "Sigui", which is held to remember the arrival of the gods of Sirius (according to official science his calculations are estimated at present in 50,040 years).
In spite of the isolation in which this town lives and the little culture they receive from civilization, the information they handle about certain cosmic themes is really incredible, especially considering that they have dominated them for many centuries, which undoubtedly has put in check to the most orthodox science, which is not explained as this is possible, but for the actual manifestation of certain extraterrestrial beings in the past have contacted this African culture.
The Dogons knew about the spiral structure of the Milky Way, and they claim that there are more than a billion solar systems equal to ours in the universe. They also knew Jupiter and its four inner satellites, Saturn and its rings, many centuries ago. They even speak with much authority about the Moon, presenting it as a dead star unlike the Sun, which is the most important manifestation of life in our system. They propose that our system does not have nine planets, if not eleven, besides the existence of only one omnipresent God which they call "Amma".
It is necessary to emphasize that the strange coffers and their main characteristics have a lot of relation with what we know today of the UFO phenomenon since the changes of color and the forms used are part of the continuous sightings of this striking phenomenon.
Nowadays, important investigations are being carried out that would lead to a deeper unraveling of data related to the presence of the Nommos in the history of the Dogon people, which would confirm that in the past there was an extraterrestrial manifestation on Earth, and not only with this African tribe, if not with many other cultures of the world.
Self Proclaimed Alien Contactee George Van Tassel Detailed in FBI Files
The American author and ufologist once claimed to have been in contact with an extraterrestrial from Venus.
A controversial figure in the annals of ufology, Van Tassel was an accomplished aircraft mechanic and flight inspector who worked for various firms between 1930 and 1947 before retiring to the desert.
He rose to prominence as a key figure of interest in 1953 after claiming that he had been awoken one night by an alien from Venus named Solgonda. The being allegedly invited him aboard its spacecraft where Van Tassel was telepathically gifted the plans for a device called the "Integratron" which was said to be capable of rejuvenating the human body.
The following year, he and a few others began building the device out in the desert.
Said to be capable of not only rejuvenation but time travel and anti-gravity as well, the "Integratron" was built on what Van Tassel claimed was "an intersection of powerful geomagnetic forces that, when focused by the unique geometry of the building, will concentrate and amplify the energy required for cell rejuvenation."
The device resembled a strange domed wooden structure which lacked any screws or nails.
Van Tassel himself died in 1978 of a heart attack, leaving the device unfinished and non-functional.
You can view an old interview featuring the man himself below.
The FBI file can be viewed – here.
Missing European Teenager Found Dead in Malaysian Jungle Under Mysterious Circumstances – Another Missing 411 Case?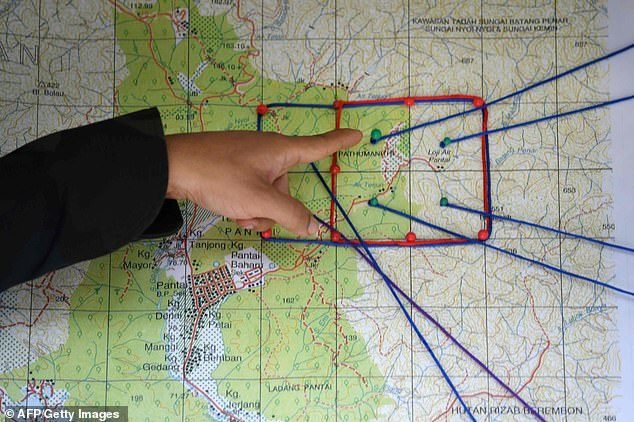 Niall Bradley
Sott.net
A Royal Malaysian Police officer points to a map showing the search and rescue operation area
Details concerning the discovery of the body of missing Irish-French teenager in the Malaysian jungle on August 13th point to it being another 'Missing 411' case.
15-year-old Nora Quoirin was on holiday in Malaysia with her two younger siblings and their parents, staying at the Dusun eco-resort in Negeri Sembilan state.
Situated at a trailhead on the west side of the Berembun Forest Reserve, the resort is a mere 35kms as the crow flies from Kuala Lumpur International Airport, but is nonetheless surrounded by dense rainforest.
The Quoirin family had arrived there on August 4th, checked-in to their villa at the resort, then Nora was noticed missing by her father at 8am the next morning when he discovered she was not in her room and that the window was open.
As search-and-rescue (SAR) teams began looking for her, Malaysian officials' working theory was that she had left the bedroom at some point in the early hours, wandered off and become lost. But Nora was born with the brain defect holoprosencephaly, an unusual condition in which the forebrain is not fully divided into left and right hemispheres.
Nora's medical condition meant that she was highly dependent on full-time care and, as her mother insists, "would not have wandered off on her own." Her siblings, who were sleeping in the same room as her, did not notice her leave, and CCTV cameras at the resort did not capture her leaving. Even if she had been motivated to do so, it's unlikely Nora could physically negotiate the rigors of leaving the resort and trekking through steep, dense jungle. For these reasons, her parents insisted that local investigating authorities consider that she had been abducted.
Police are keeping an open mind about a criminal angle, but they have reported that:
there was no sign of any intruder entering the property. They did not find any footprints inside the villa or forensic evidence to suggest an unknown person was inside. The entire area around the villa where the family were staying is covered with soggy vegetation and the single-track road leading to the resort is covered with mud.

Had someone entered through the window and climbed a flight of stairs to an upstairs bedroom where Nora was sleeping, it is assumed there would have been traces of mud on the floor. It is because of the lack of evidence of any crime that police treated the case as primarily that of a missing person.
In any event, multiple SAR teams searched the area, as far as 4kms away from the resort, for 9 days until she was found on the 13th. By then over 350 people had been involved in intensive searches of the surrounding jungle and the nearby river, using helicopters with thermal detectors, drones, sniffer dogs, and even local shamans. The spot where she was found is described as "particularly inaccessible" by the local police chief.
The distance between the resort where Nora was last seen, and where her body was found 9 days later
At one point in their search, they found footprints, but they didn't lead to her. They deployed cadaver dogs, but those didn't pick up her scent. They even had her mother, Meabh Quoirin, record messages that were played on bullhorns as SAR teams trekked through the jungle:
Bizarrely, they found Nora's body next to the Lata Berembun waterfall, which is located 1.6 miles (2kms) from her villa. What's more, she was found at a site that had already been searched. It's not that they missed her the first time; her body was naked and it wasn't obscured by canopy or other vegetation. It was just… not there – and then several days later, just lying there.
Trekkers searching for Nora. We don't know how close they are to the ultimate location, but if those boulders are any indication, Nora was likely surrounded by them. Large boulders and boulder fields are a common profile point in Missing 411 cases…
Here's drone footage of the jungle Nora Quoirin – a 15-year-old from London, England, with a pronounced disability – would have had to trek through to somehow end up at that waterfall:
The location is so remote, her body had to be extracted by helicopter. While she presumably would not have been wearing much more than pajamas or underwear, no clothing or personal items have so far been found. Sean Yeap, who was part of the 25-man SAR team that made the shocking discovery, reported that as they approached her:
"It looked like she was sleeping. Her head was resting on her hands. But we all knew she was dead. It was very sad and two women in the group did not want to come close and they started crying."
A post-mortem carried out on the body by a senior pathologist from Kuala Lumpur was initially judged "inconclusive" as to the cause of death. They're now saying she "probably died of stress and starvation," but have so far ruled out "violence, abduction or kidnapping," and have found "no evidence of foul play for the time being", although tests are still ongoing.
Nora's parents Meabh and Sebastien thank Malaysian police, military and volunteers for their search efforts
This must be very sad and traumatic for the family. Unfortunately, such sudden and unexplained disappearances happen all too often.
This case has pretty much all of the profile points seen in Missing 411 cases. These are sets of missing person cases that have been re-investigated and catalogued by retired California police detective David Paulides in his Missing 411 series of books. While his books primarily focus on cases in North America, the author notes that such incidents take place around the world.
Sometimes people vanish without a trace; sometimes they are found, but what these cases typically have in common are several or more profile points from among a set of strange but strikingly similar circumstances:
the victim had a disability or impairment of some kind
the victim disappears from/is found in a location with large boulders or boulder fields
the victim 'wandered off' suddenly, unseen
the victim is found with no clothing or missing clothing
the victim is found at or near water
the victim is found a substantial distance away from her last known location, in rough terrain, where it would ordinarily be difficult if not impossible for the victim to walk themselves
the cause of death is 'inconclusive/unknown'
the victim is found in a spot that had been previously searched
In fact, the only Missing 411 profile points this case does not (as yet) meet are:
a weather event (which typically occurs right around the time of the disappearance or during the early stages of the SAR operation);
geographical clustering – whether this occurred in a location with past or concurrent unsolved missing persons cases is unknown.
Perhaps researchers in or familiar with Malaysia can clarify these latter points.
I should mention that the specific detail in Nora Quoirin's case which spurred me to take a closer look was the description of her having been found naked beside water, looking as if she was sleeping. This description matches one of the female cases featured in Paulides' recent documentary, Missing 411: The Hunted.
In fact, one subset of cases Paulides catalogues in North America is missing hunters, who are typically armed, healthy men, very familiar with the outdoors, and even the specific location they disappeared from. So it can happen to anyone, but the best – and perhaps the only – defense against something like this happening to you or someone you know is awareness of the phenomenon…
Nora Quoirin
In the meantime, we can only wish the Quoirin family well as they grieve their daughter, and encourage readers to familiarize themselves with the phenomenon of mysterious disappearances.
Copper bullets were discovered in limestone (age about 70 million years)
In Sevastopol, incomprehensible inclusions were discovered in rock, which is more than 70 million years old.
The head of the enterprise, whose employees discovered the find, Sergei Chumak, said that the stone was mined at a depth of about 100 meters. This breed belongs to very old layers.
A block of limestone began to be cut into pieces and strange objects were discovered in its bowels. "Rossiyskaya Gazeta" reports that they are definitely of artificial origin.
Experts concluded that these "artifacts" very much resemble arrowheads or bullets. Two of them are crescent-shaped and slightly flattened. The metal resembles copper, but for now it is impossible to say for sure without a special chemical analysis.
Other fragments were also found nearby, which in appearance resemble wooden fragments. They have grown quite a long time into stone and oxidized.
Workers of the enterprise noted that this is the first time that entire products have been discovered.
The age of the rocks is approximately 70 million years. Back then, dinosaurs still roamed the earth. The first person who could do something with his own hands appeared only about 3 million years ago. People began to process metal even later.